Wonderful Steamboat restaurant is quite a popular steamboat restaurant in Kota Laksamana, Melaka. It's a buffet style where all of the raw dishes are laid down nicely for you.
It's beside another steamboat restaurant called V Love Hot Pot and opposite Hailam Cafe.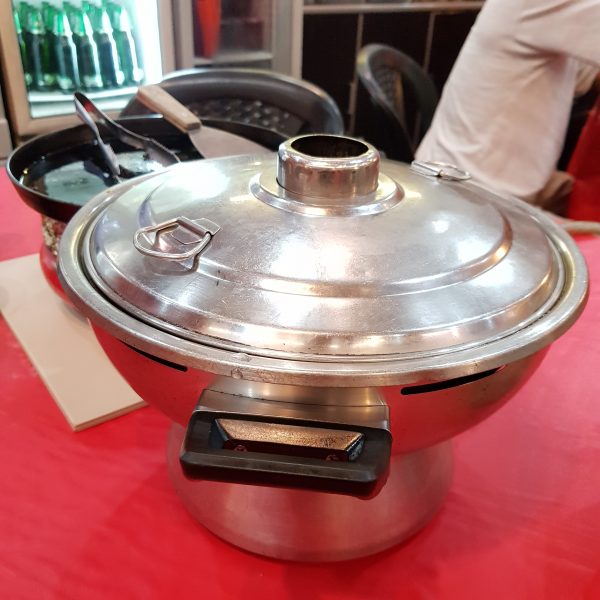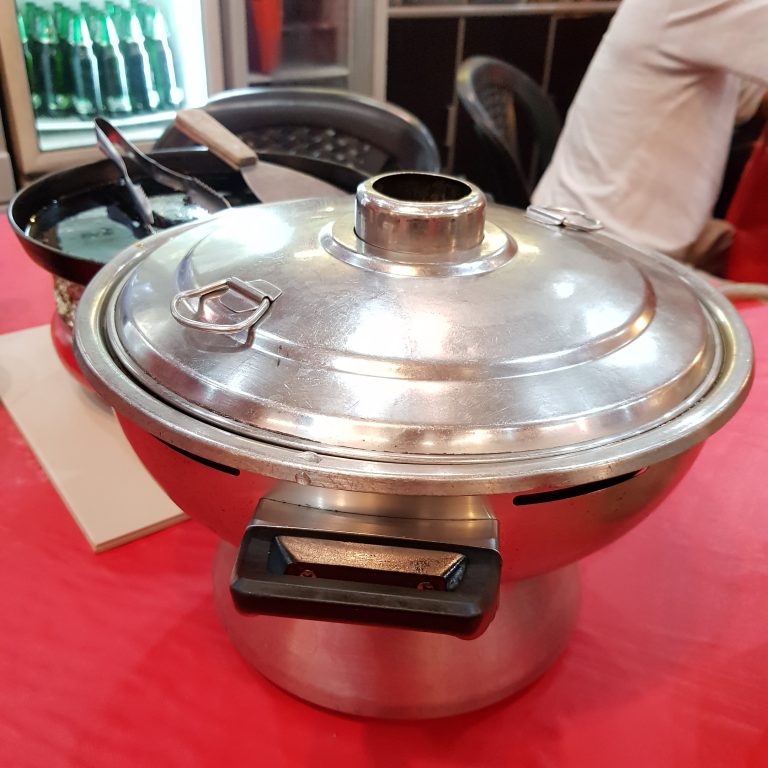 All of the tables comes with a hotpot and a pan for stir frying food. Yes, you're allowed to stir fry some of the raw meat yourself.
If you don't like to do it yourself, you can actually ask them to do it for you. They will give three wooden clips to you with the table number. Every time you pass them food to be fried, just give them one of those clips. You can even specify what style you want them fried.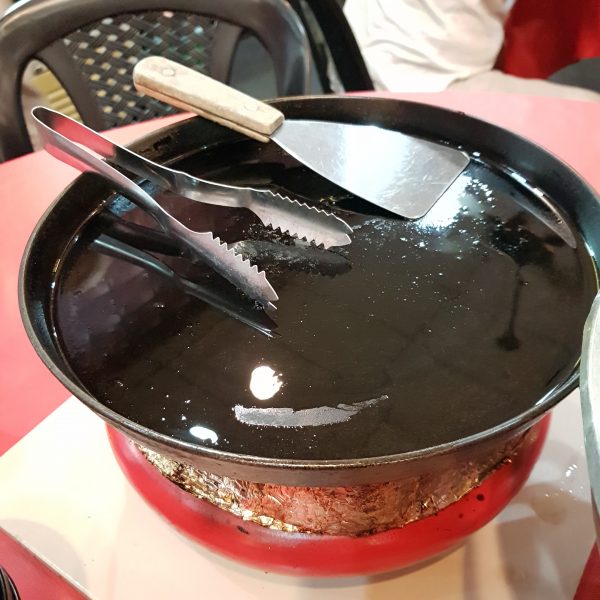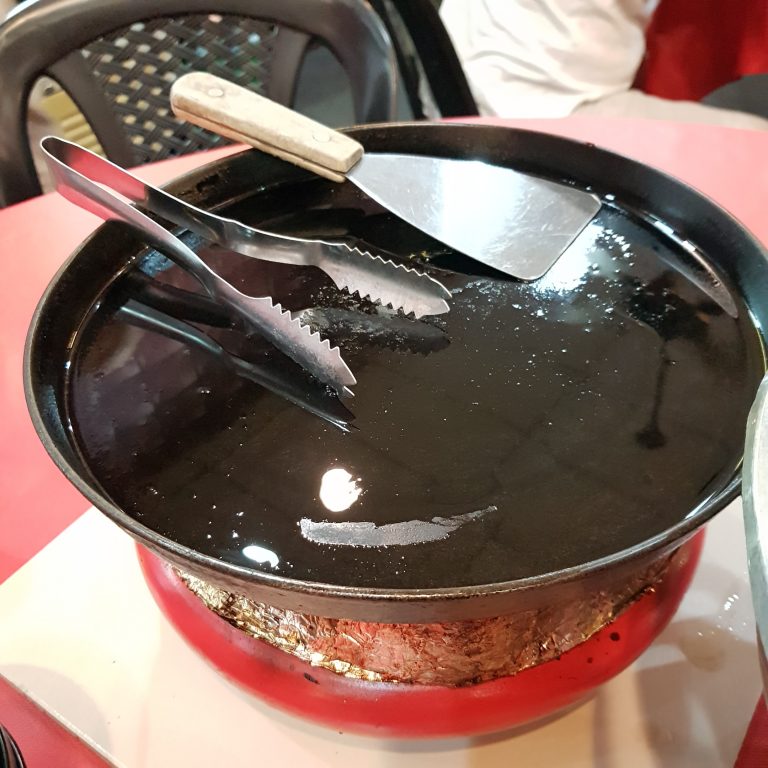 To be honest, it's actually more fun to fry some of the food yourself if you're up to the challenge. Oil is provided on the table.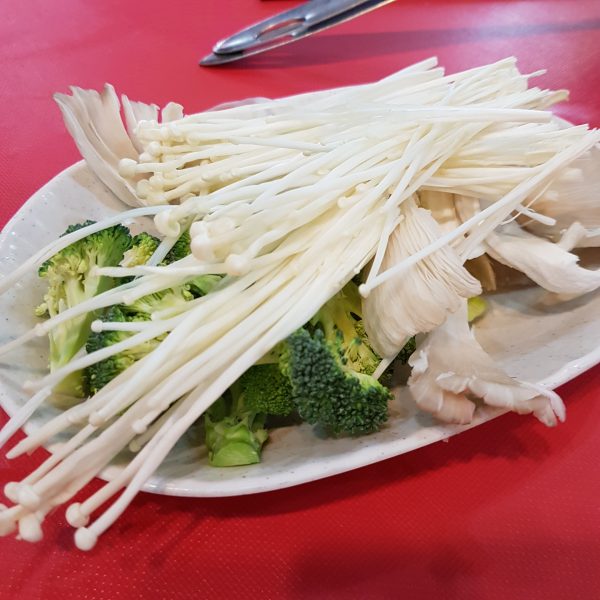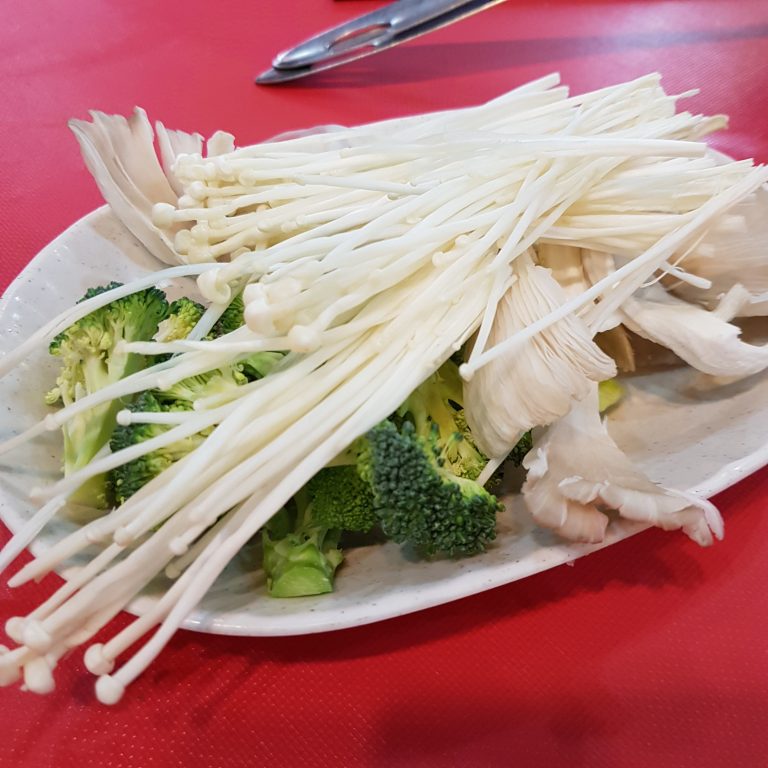 The have lots of vegetables and mushrooms for you to choose from. They also have fruits as you can see in the image below.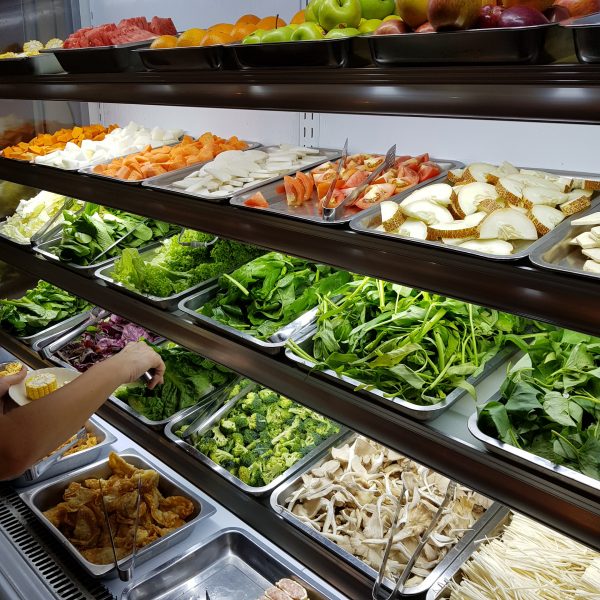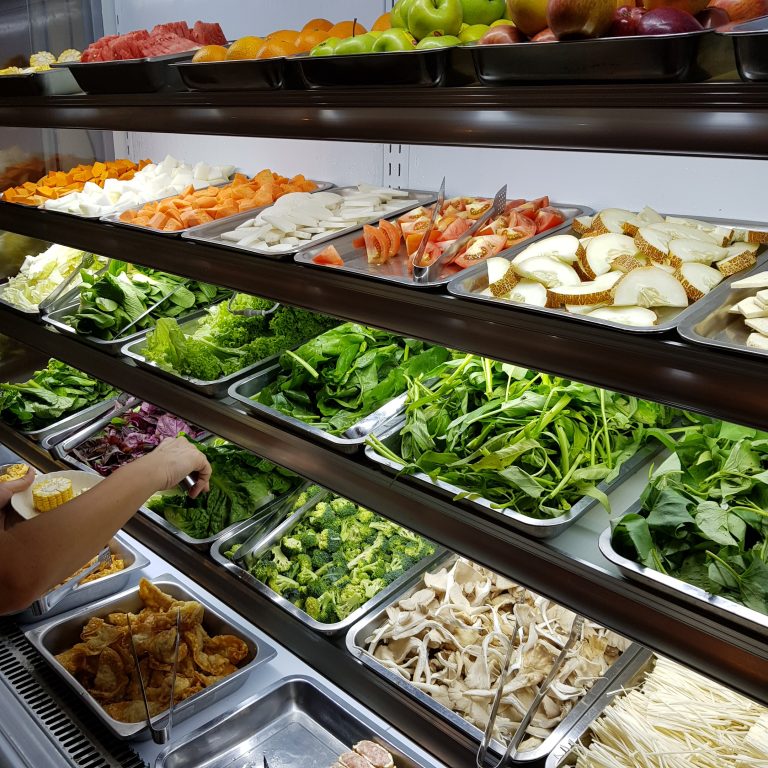 They also have lots of different dips for the steamboat. It might be a little plain for some without the sauces.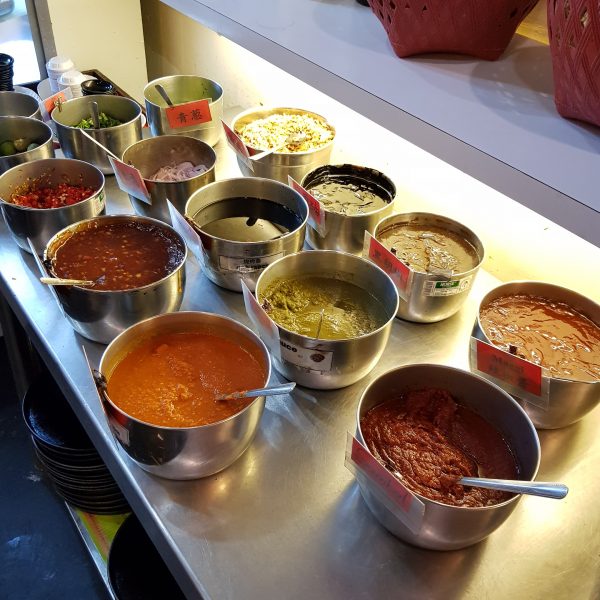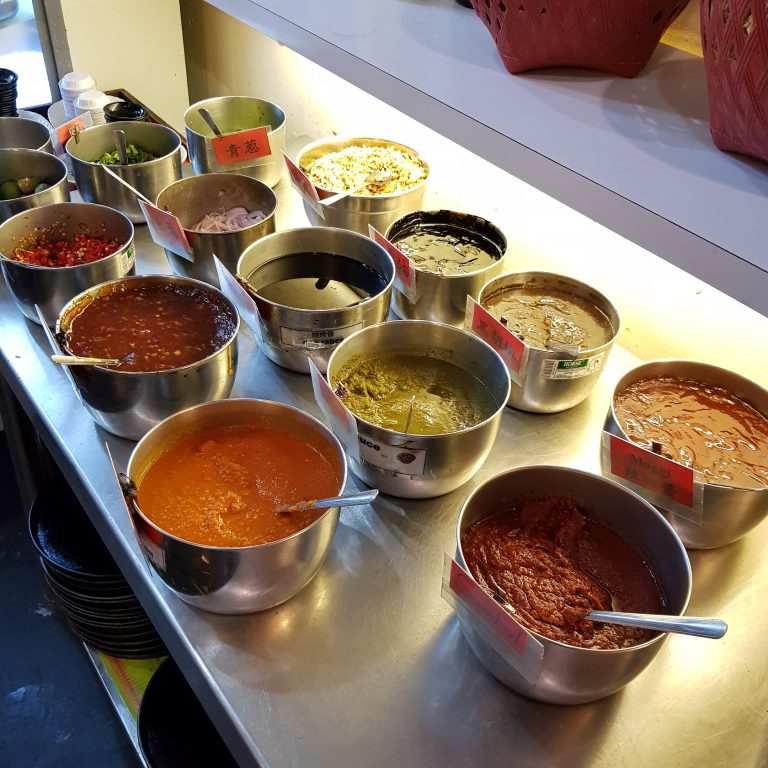 They also have all kinds of noodles for you to put inside the hotpot.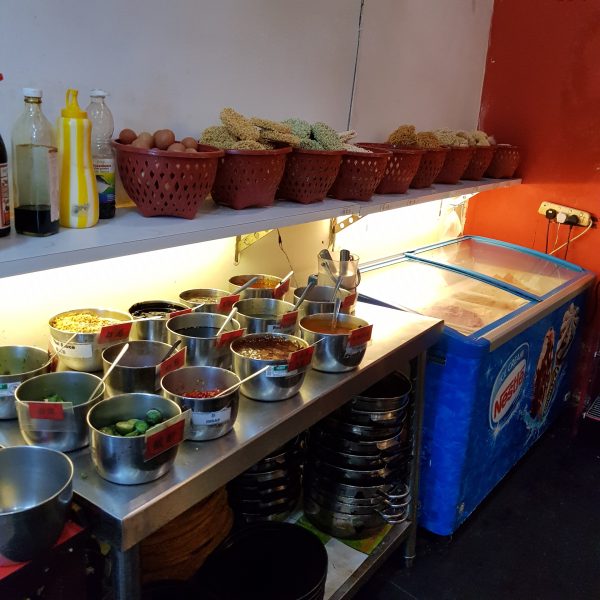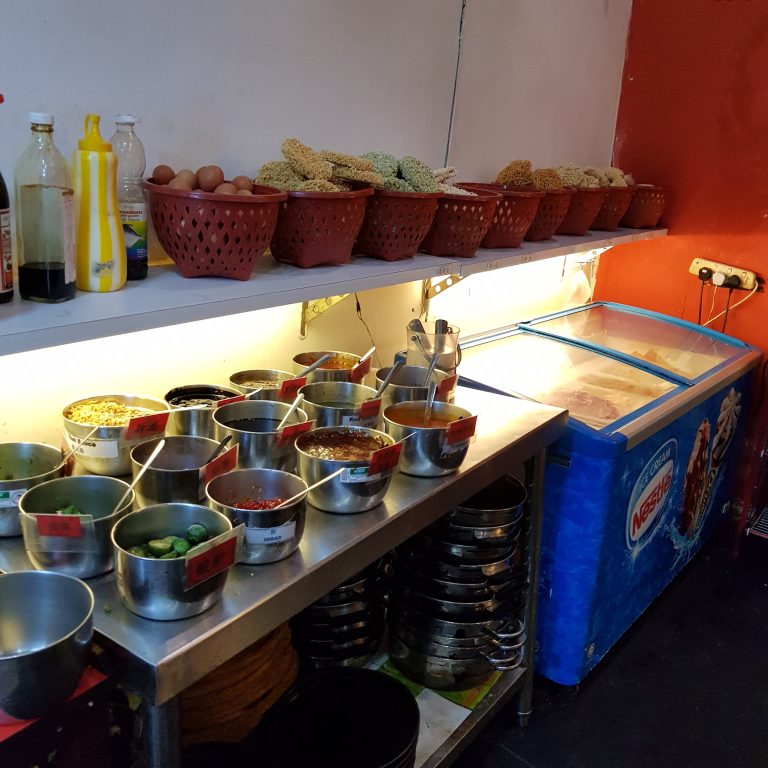 They serve ice cream for dessert, or even pudding which can be found inside the refrigerator.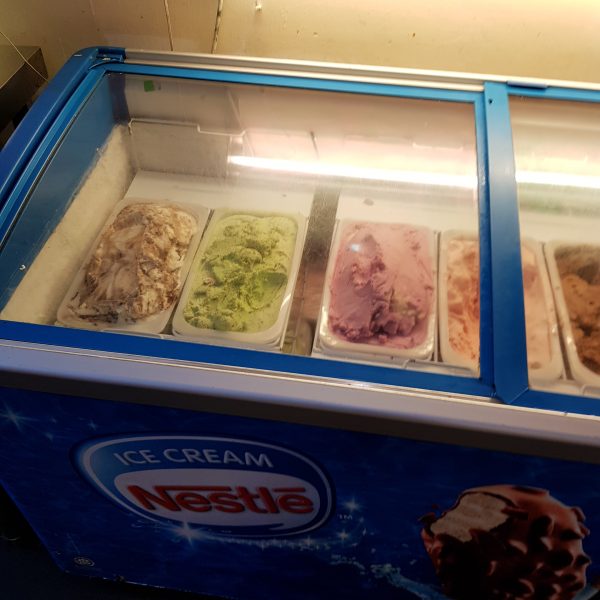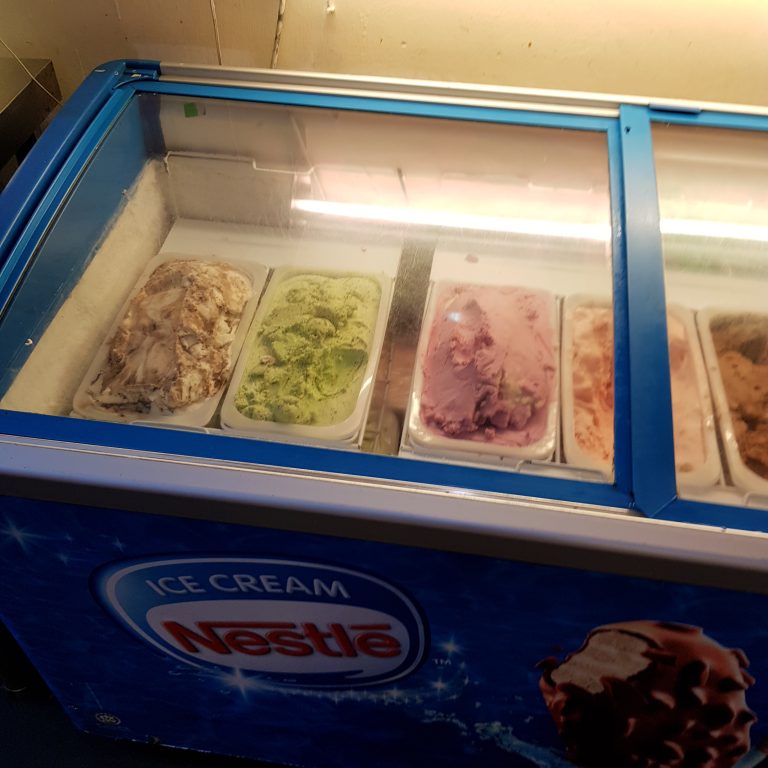 These are some of the food we asked them to fry. Beef, pork, fish and Taiwanese sausage all deep fried by them. As mentioned above, you can see the wooden clip on the plate.
Just pass the raw food to them with the clip and they'll know which table you're sitting at.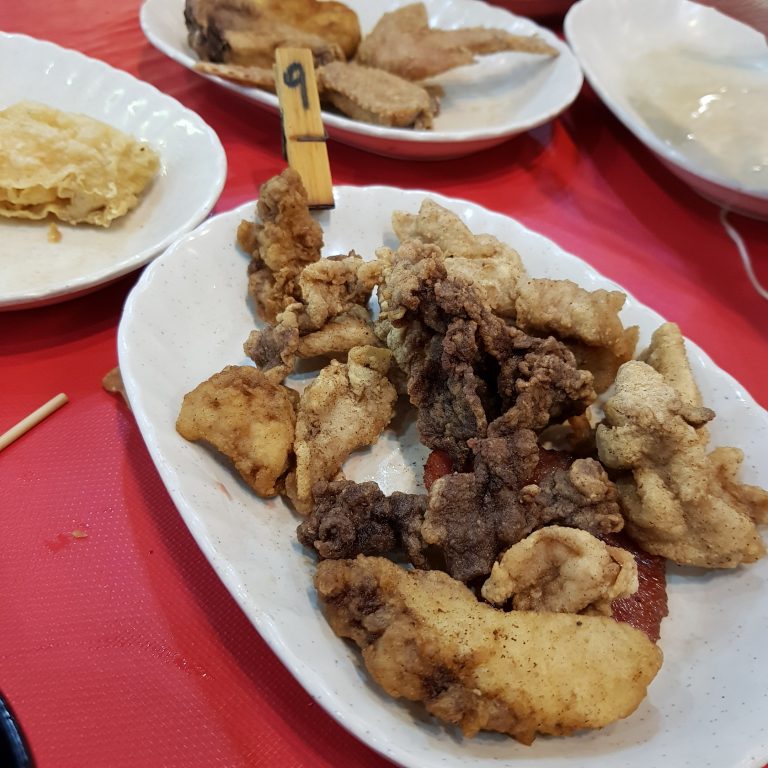 You get to choose two different broths for the steamboat if you want to. You can also go with just one soup base. They have Tomyam and the regular clear soup.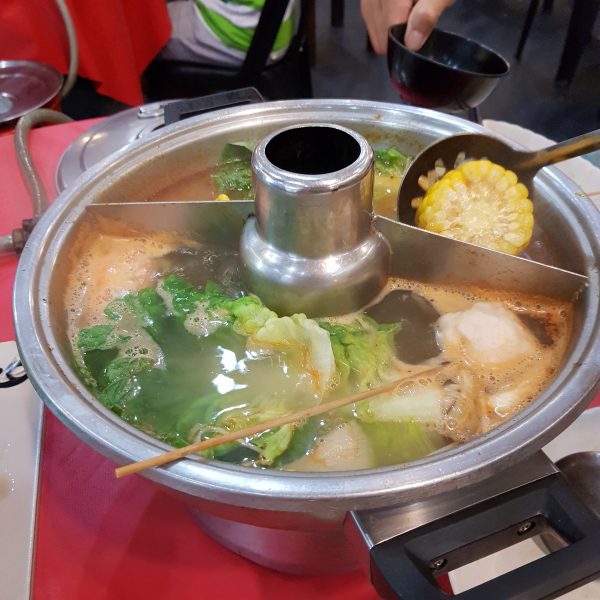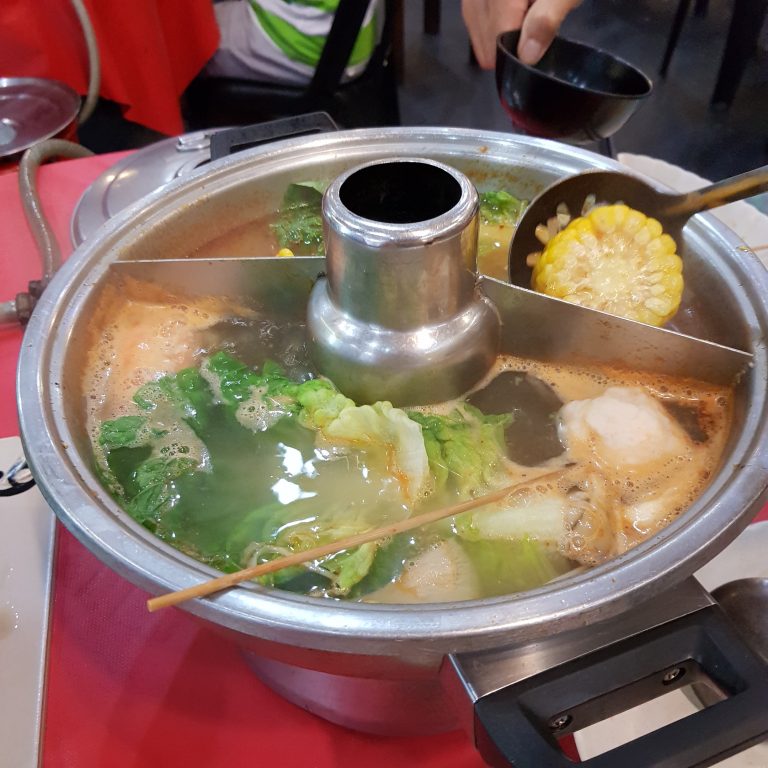 Deep fried wantan and taukee.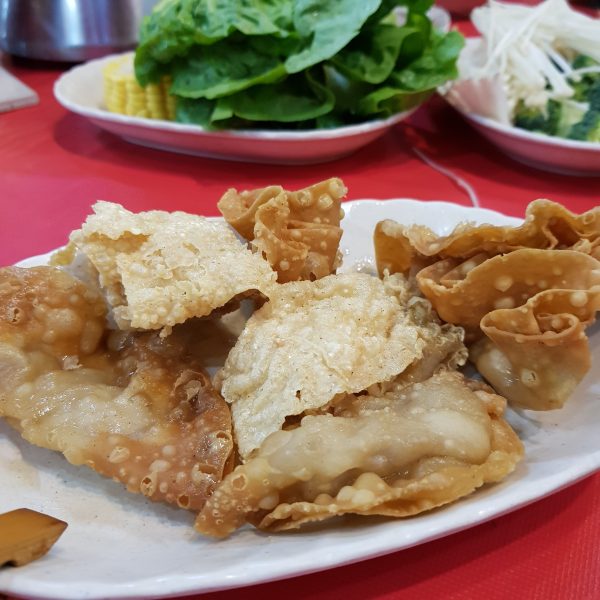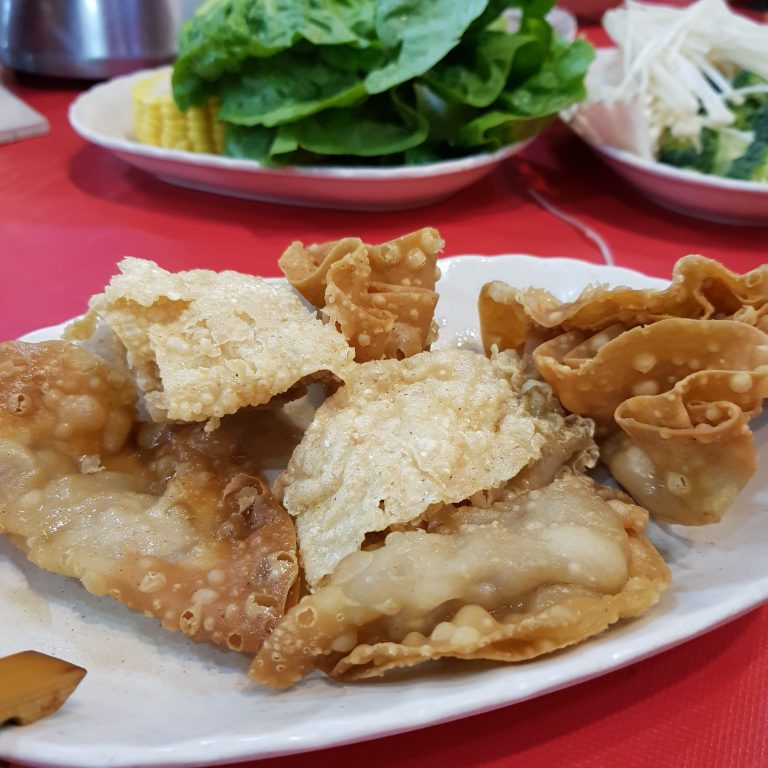 The drinks in the refrigerator are probably not included in the buffet cost. However, the pudding may already be inside the buffet cost.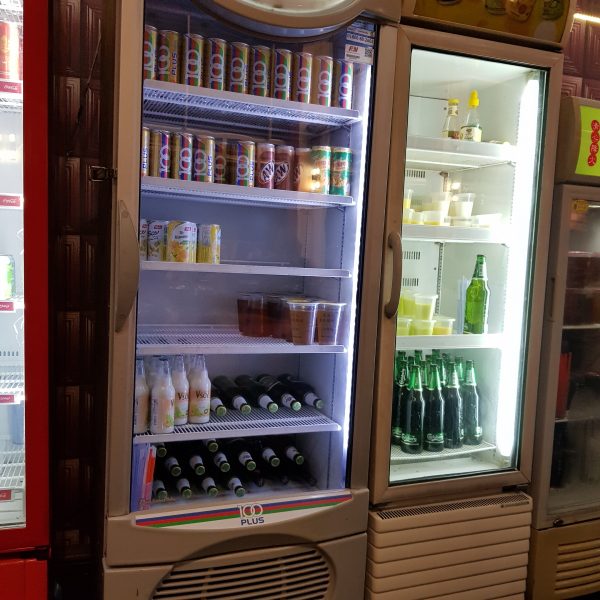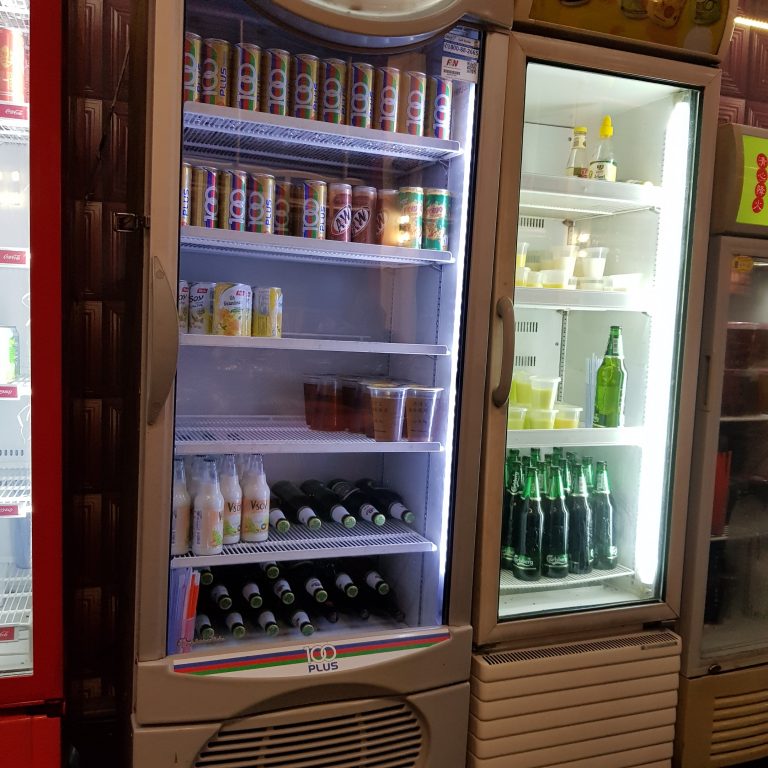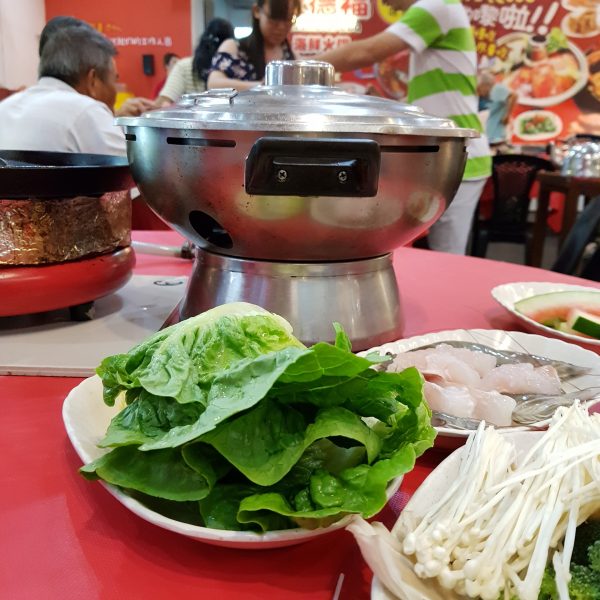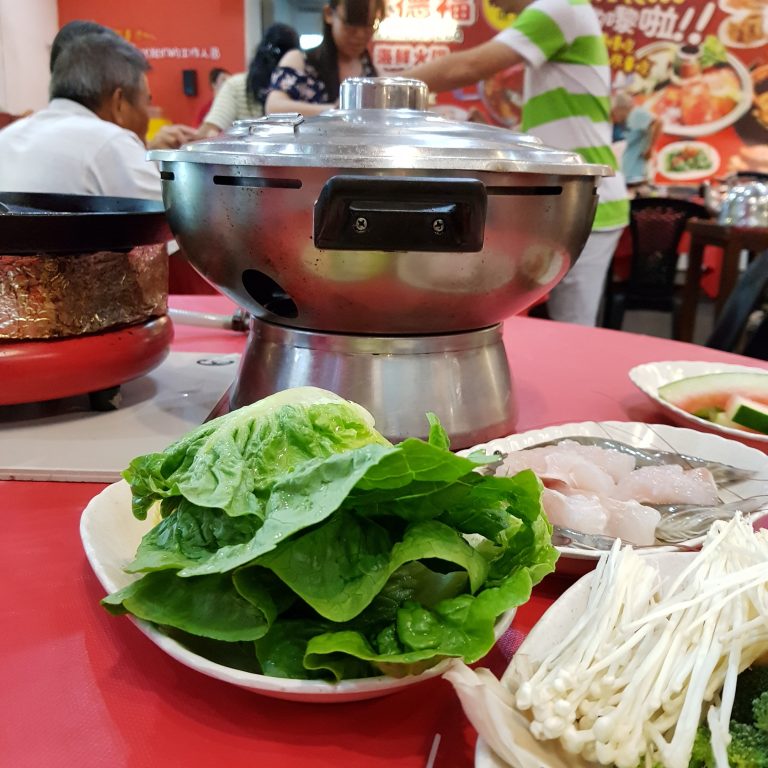 As we went to Wonderful Steamboat on the eve of a public holiday, it was more expensive.
They followed the weekend price which was about RM35 plus GST. Service charge is already included in the buffet price.
It was quite affordable and they actually serve prawns and crabs too.
Overall, the food was quite satisfactory and if you love buffet style steamboat, you may want to visit Wonderful Steamboat in Melaka.
---
Location: No 2 ,Jalan Kota Laksamana 2/15, Taman Kota Laksamana Seksyen 2, 75200 Kota Laksamana, Melaka
---
Related articles:
Rock Bottom Melaka – Good Indian And Western Food
Top 31 Restaurants And Cafes To Try In Malacca
What To Eat For Dinner In Melaka – 9 Places You Should Try