Why Call Them Back From Retirement is a side quest on Byzantium in Outer Worlds.
Your task is to investigate the Retirement District to find out about the Early Retirement program.
Here's a walkthrough of Why Call Them Back From Retirement in Outer Worlds.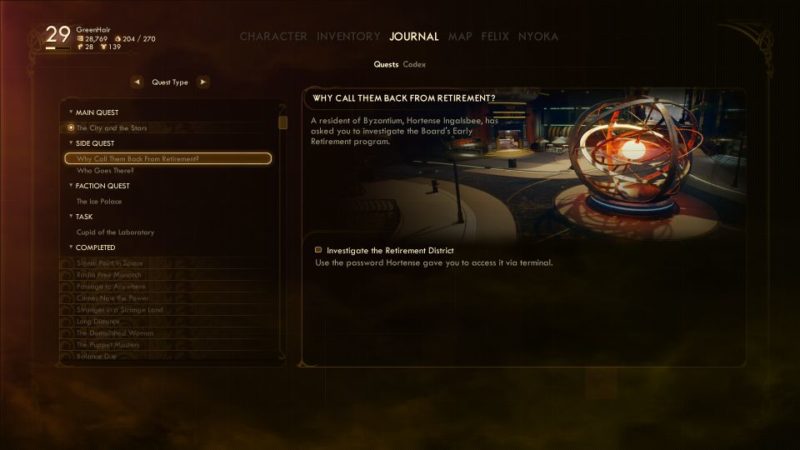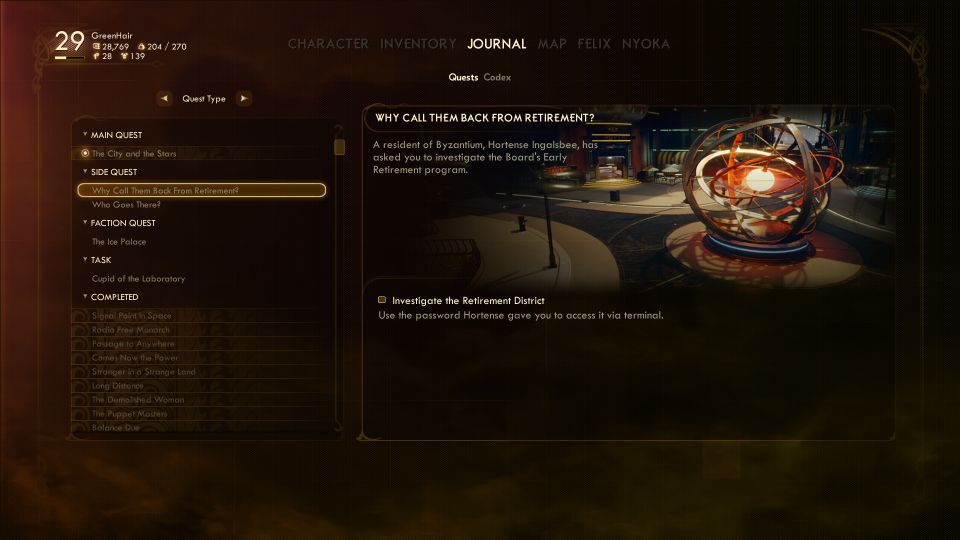 To begin the side quest, you need to talk to Hortense Ingalsbee. You'll hear her calling you as you walk around Byzantium.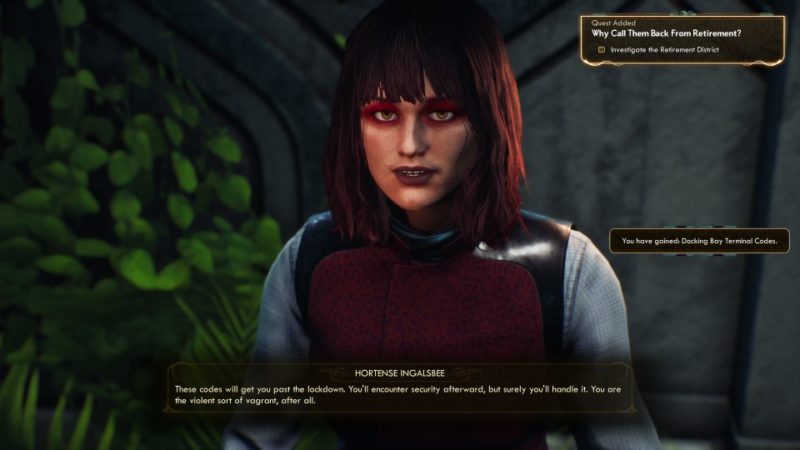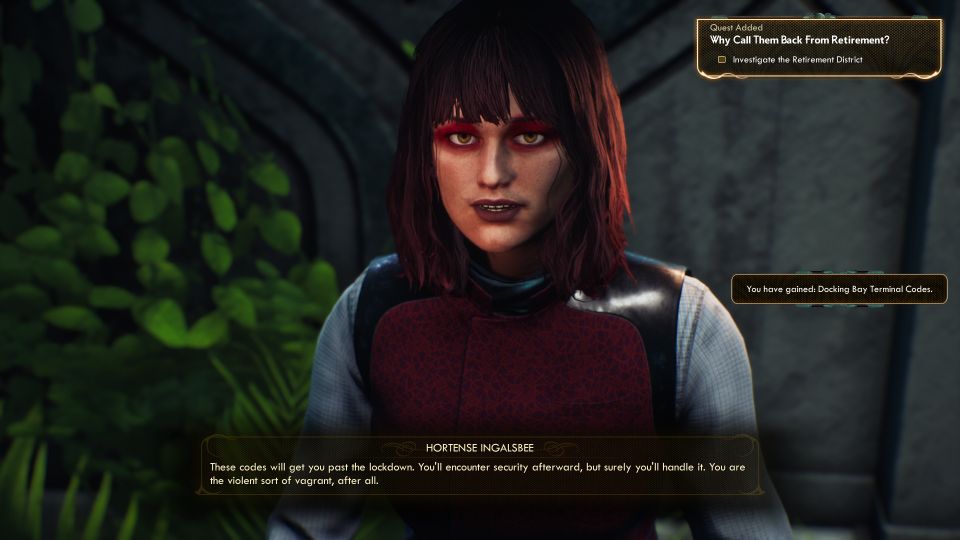 Head to the Retirement Welcome Center
Your first objective is to go where the retirees are. They are usually located in a room, near the elevator that leads up to Byzantium from the docking bay.
The location is shown below.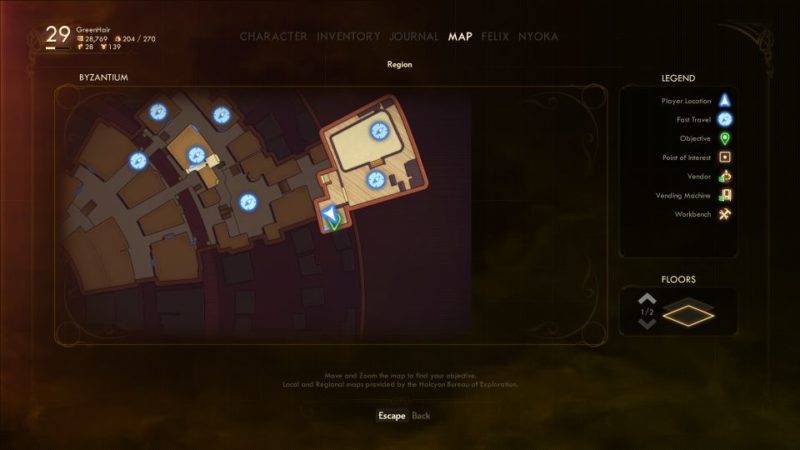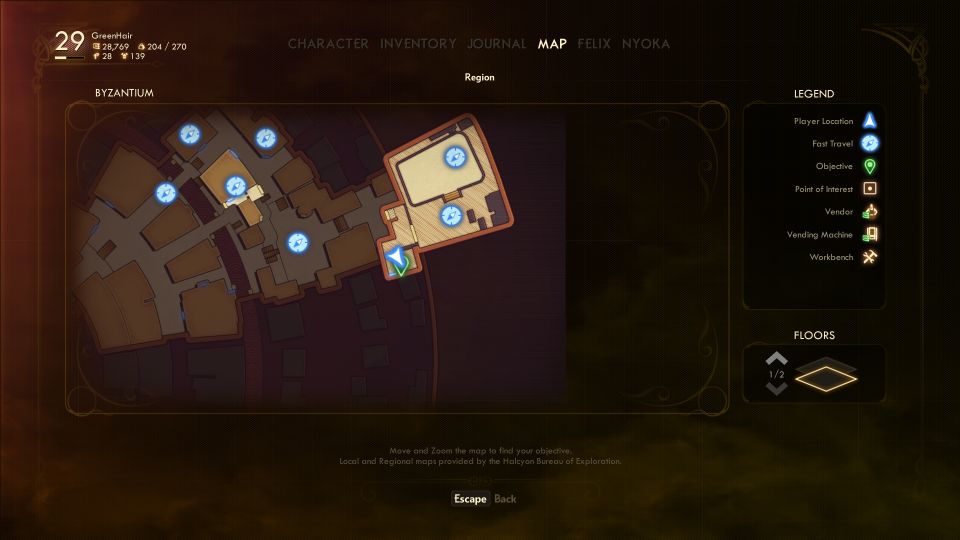 You'll notice that the retirees are now gone. Use the terminal to unseal the door. You have the passcode from Hortense.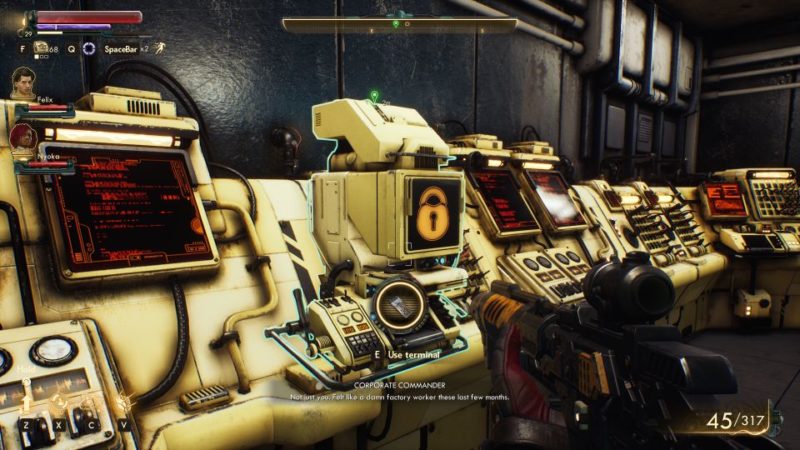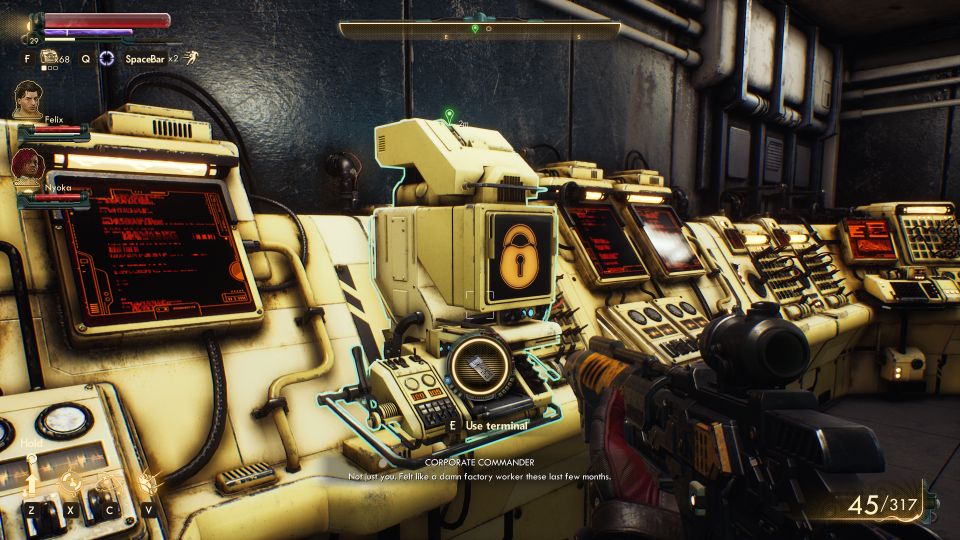 Enter the Welcome Center.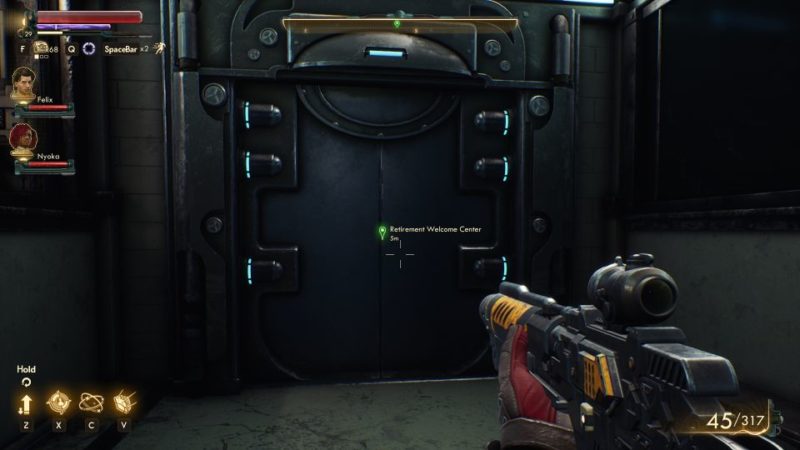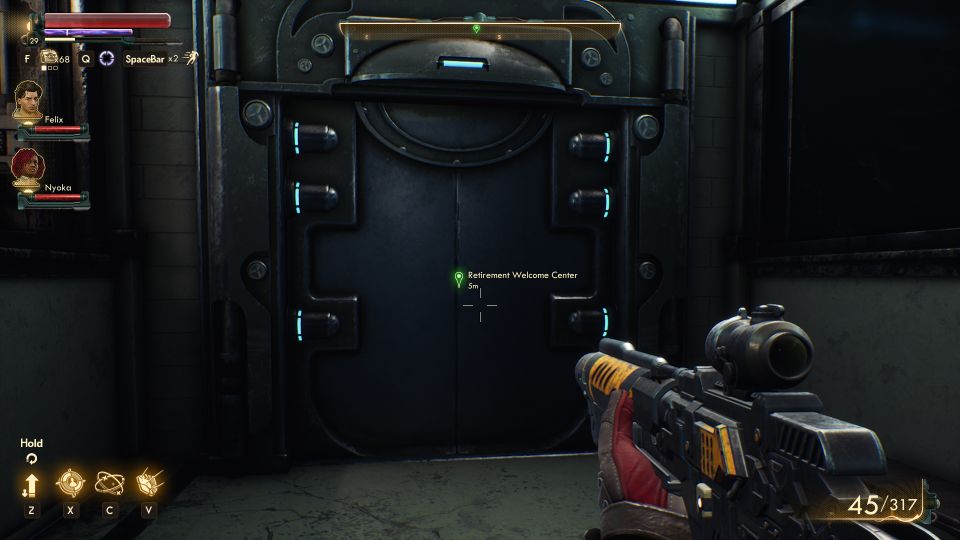 Keep going until you reach another terminal.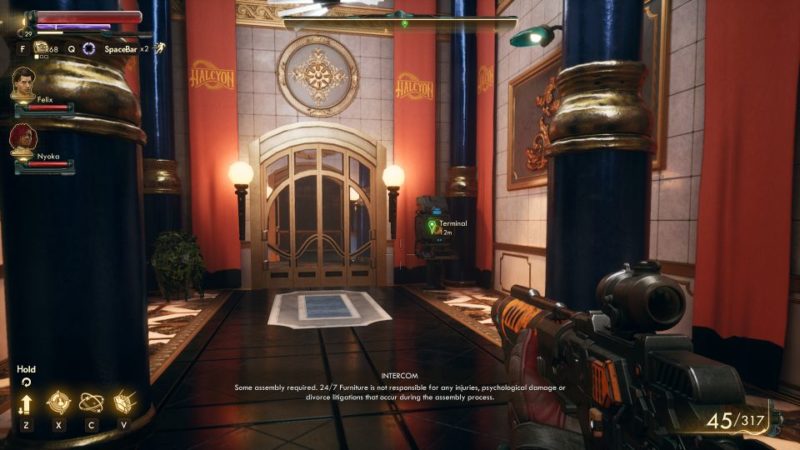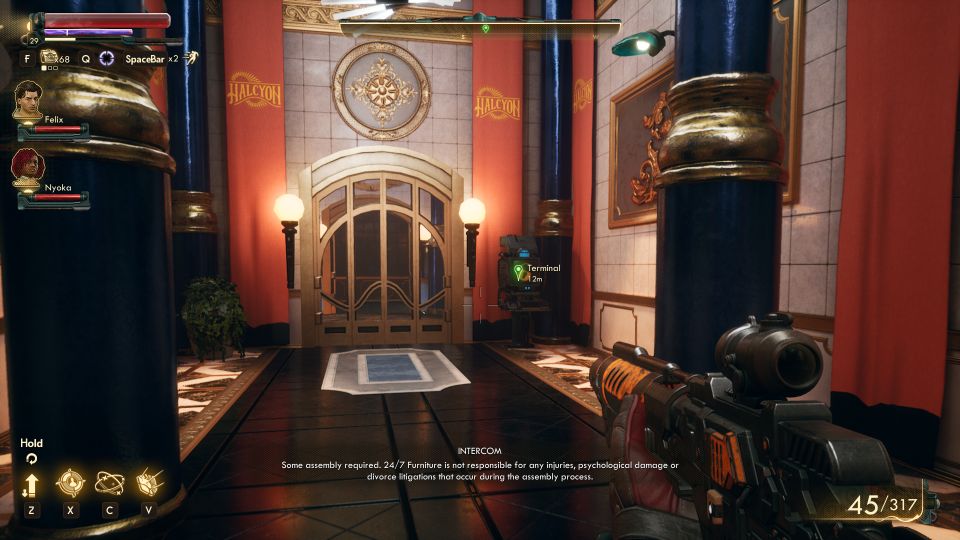 To proceed, use the terminal and click on "Consent".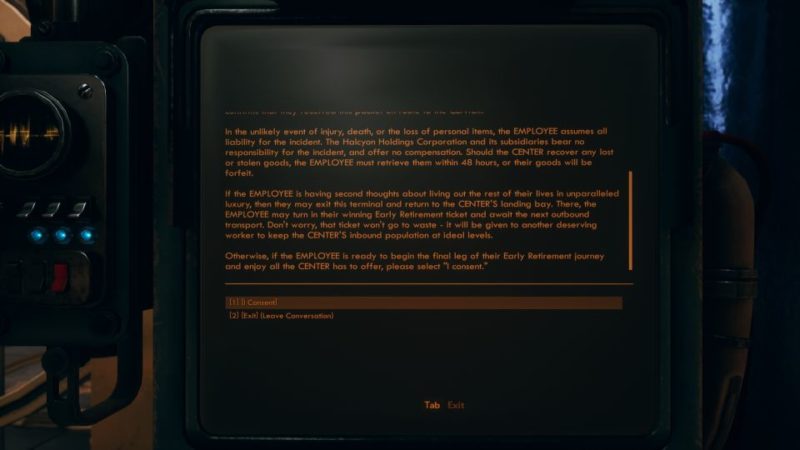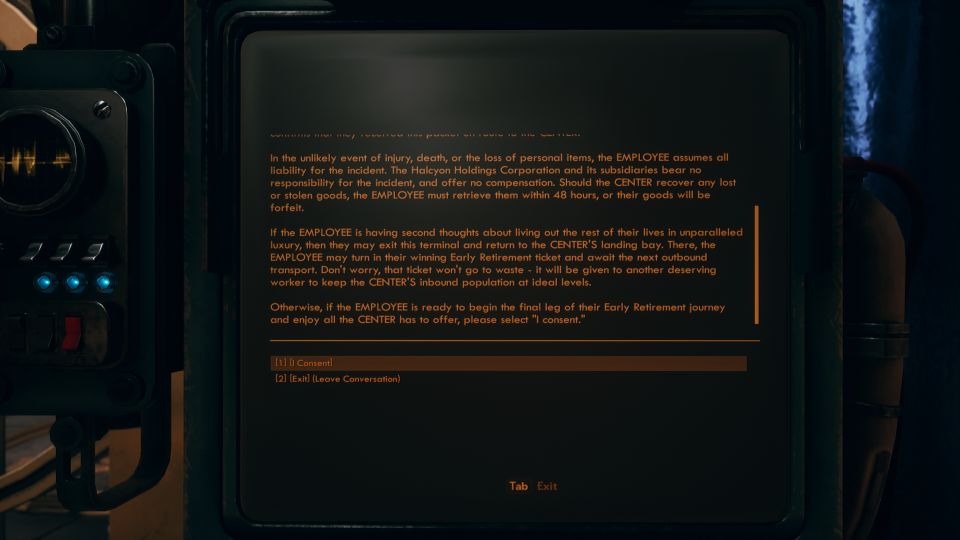 Investigate the Retirement District
Take the elevator to the 'retirement district'.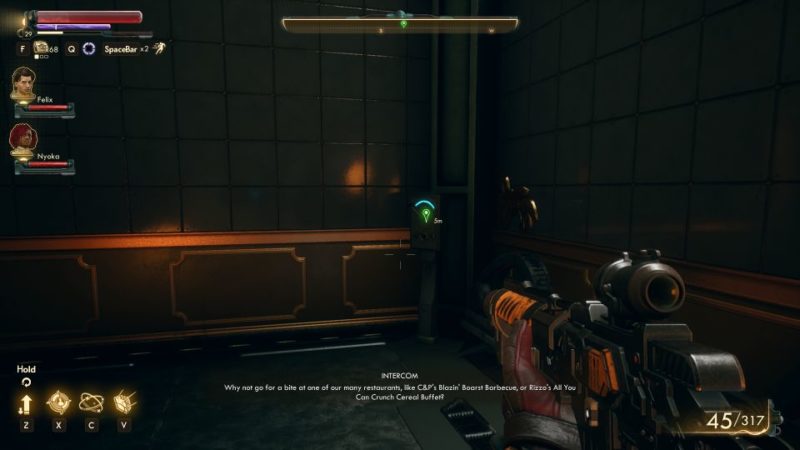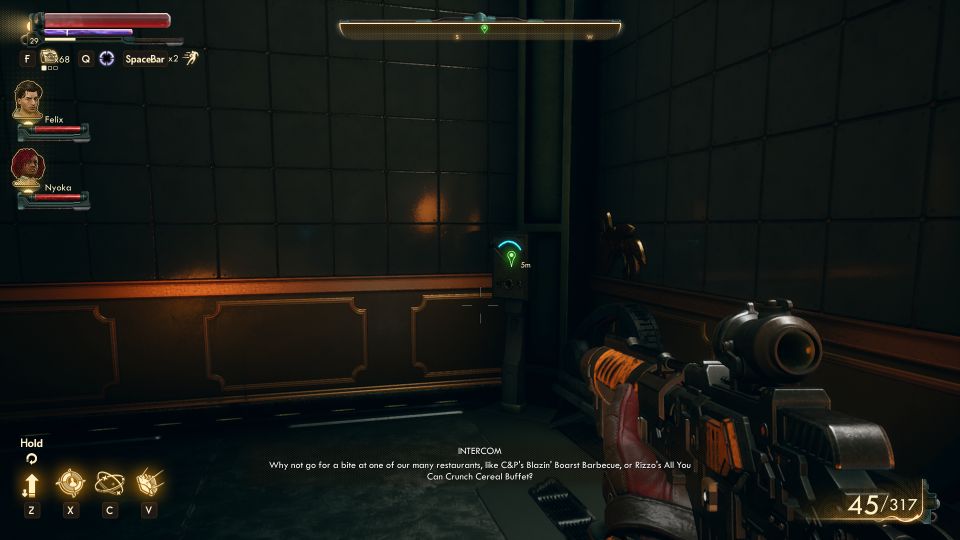 Once you've reached, you'll notice that the retirees are all dead, probably killed by the drones.
The drones will kill you on sight. Take them all out.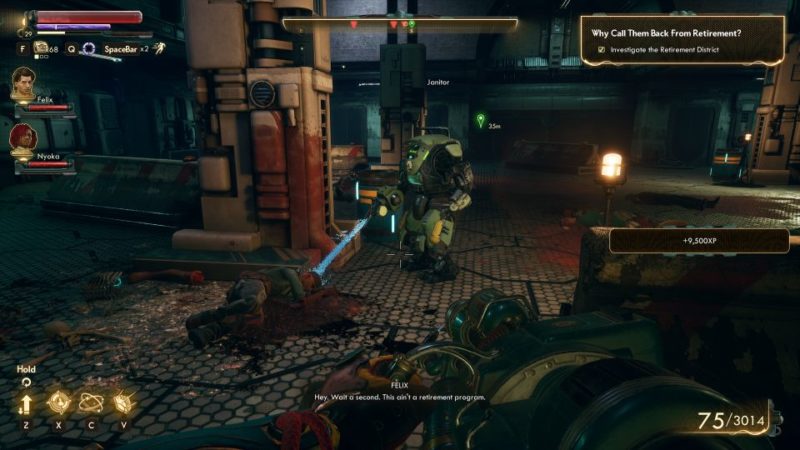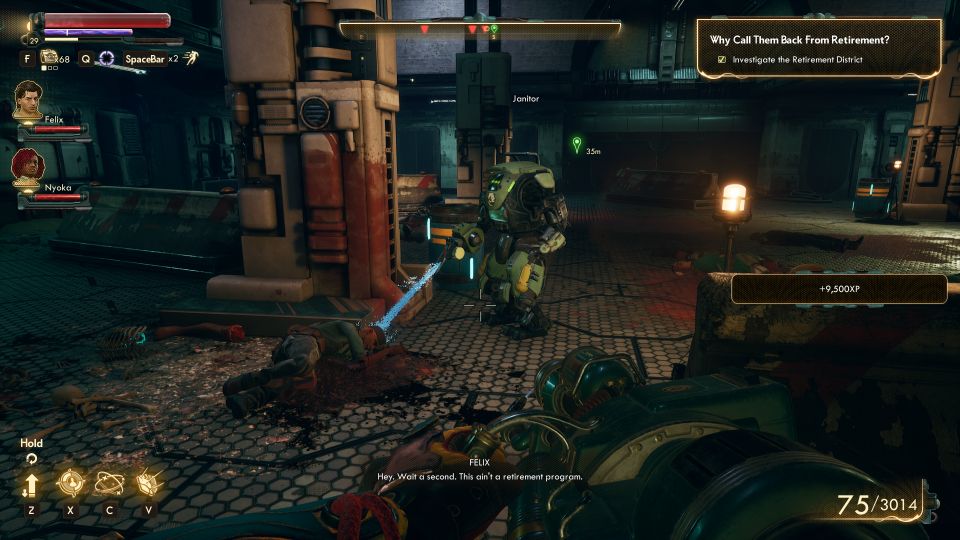 There'll be more drones hiding behind doors.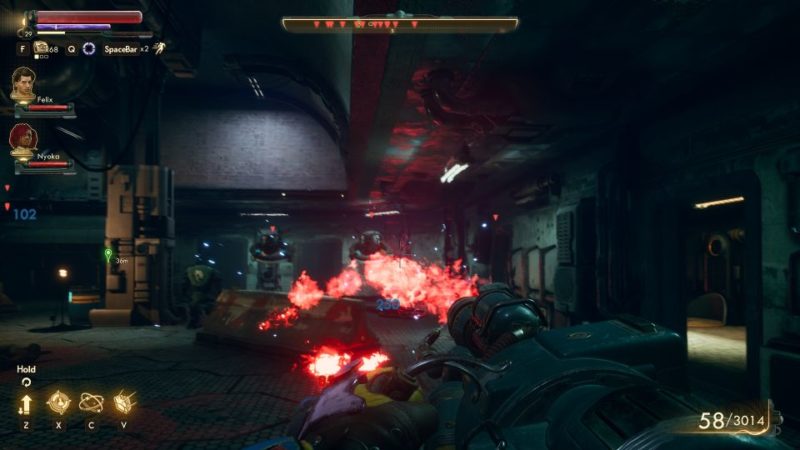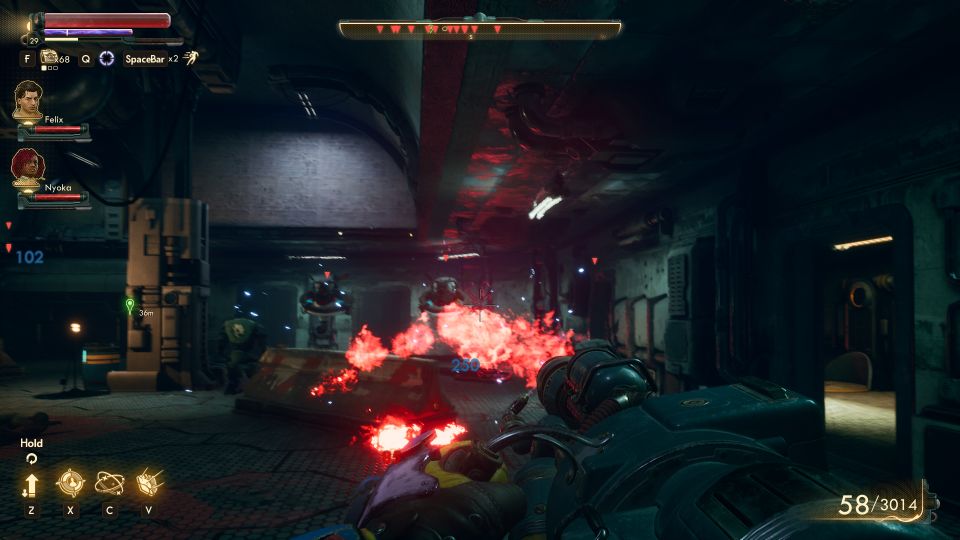 A possible alternative to kill the drones is to use the terminal towards the end. You will need a hacking skill of 65 though.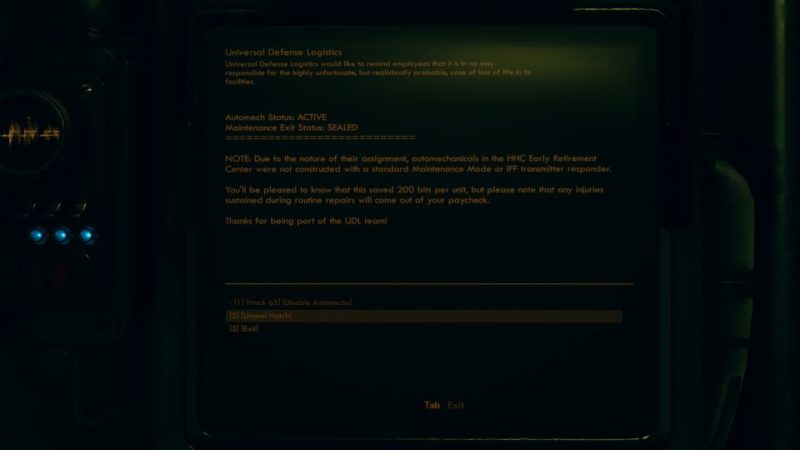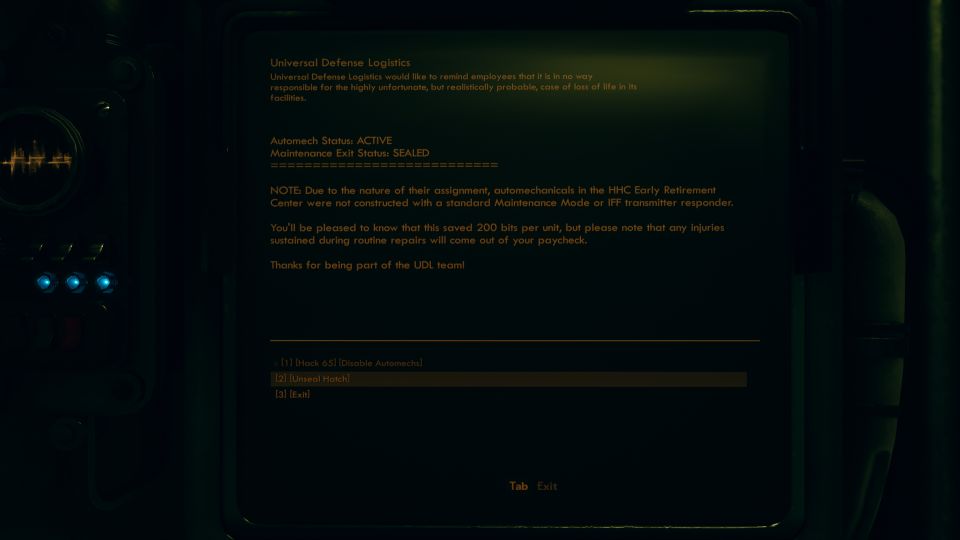 Use the same terminal to unseal the hatch.
Escape the area
Go to the Maintenance Tunnels through the hatch beside the terminal.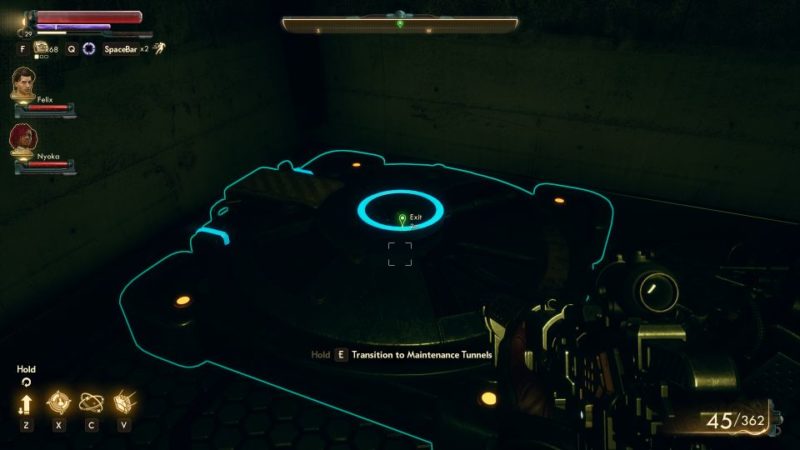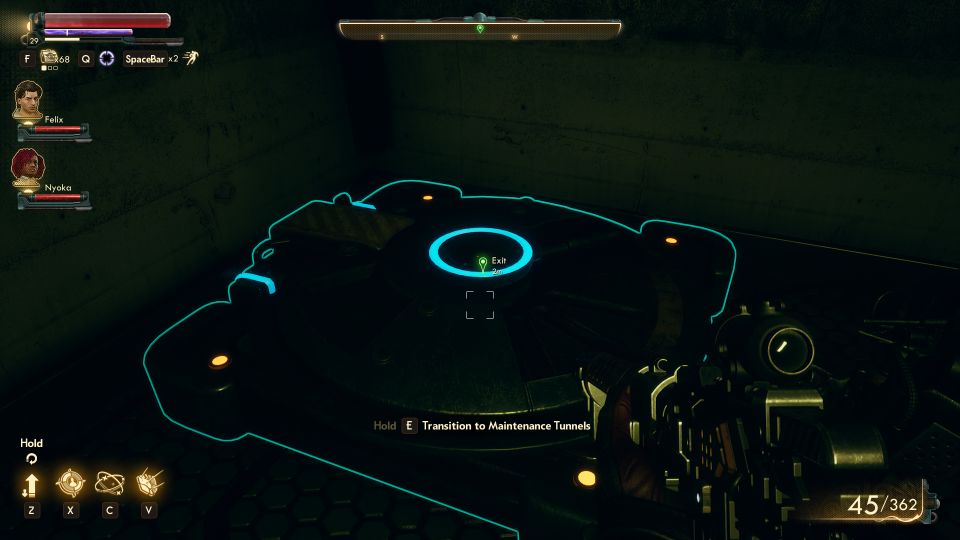 You have to escape the area. There'll be more drones in the area but you can avoid them. Just use the door with the latch on the right and you'll reach the maintenance tunnels.
From the tunnels, head out to Byzantium.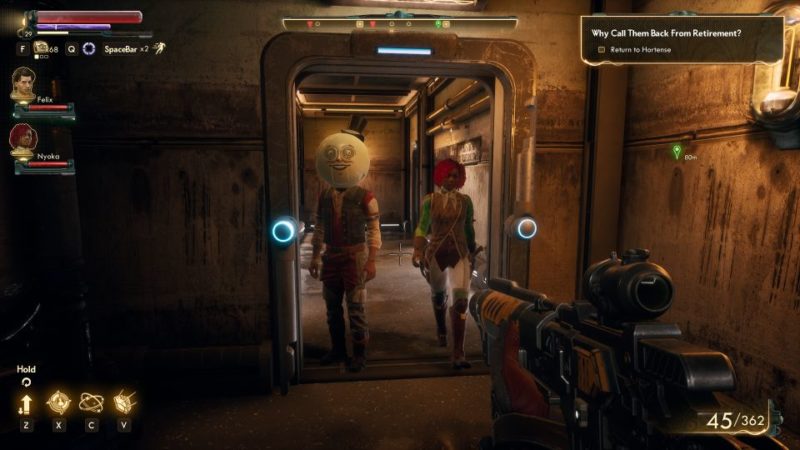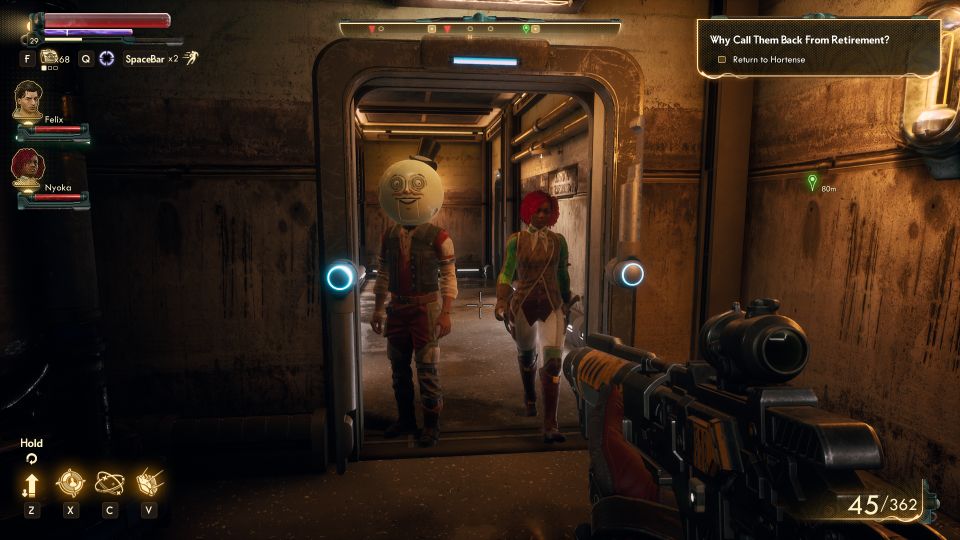 Meet Hortense
Return to Hortense to complete the quest. Not that it matters, you can lie to her saying the retirement district is a paradise and she'll apparently check it out herself.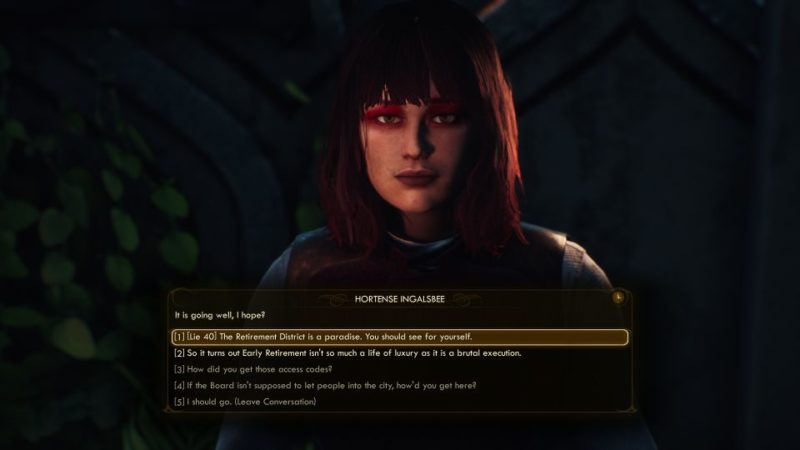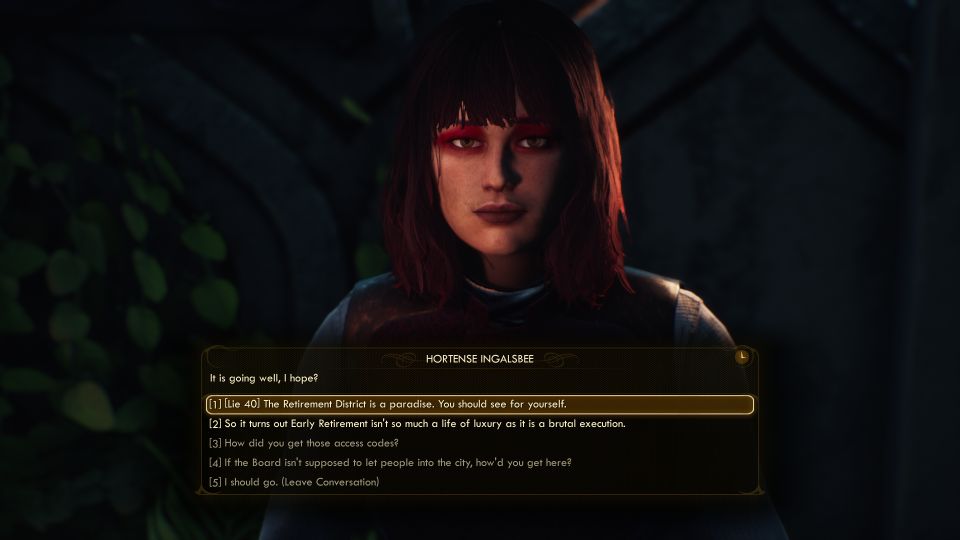 ---
Related articles:
Fistful Of Digits: The Outer Worlds Walkthrough
Spratkings: The Outer Worlds Walkthrough
Weapons From The Void: The Outer Worlds Guide
How To Unlock All Companions In The Outer Worlds
Friendship's Due: The Outer Worlds Walkthrough