One Piece Stampede is the latest movie in the series released in August 2019 (in Japan) and a month later worldwide.
Douglas Bullet was introduced in One Piece Stampede and is the main villain of this movie.
So who is Douglas Bullet? There'll definitely be spoilers below, so if you plan to watch the movie, read later.
Background of Douglas Bullet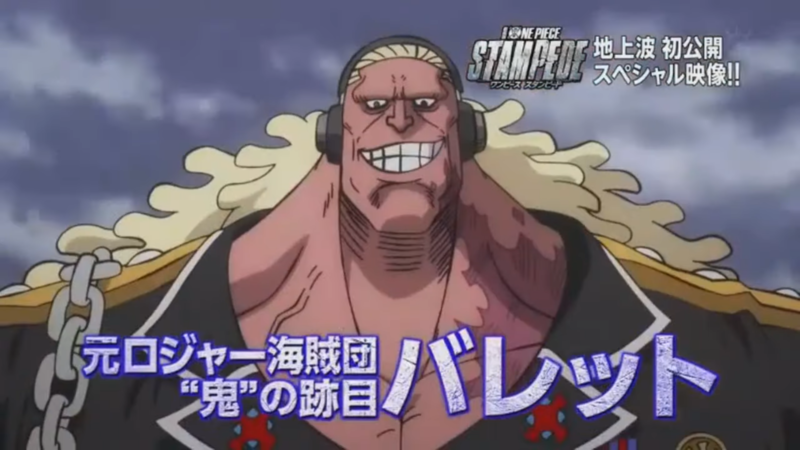 As introduced in the movie, Douglas Bullet was a crew member of the Roger Pirates. Buggy in the movie also said that his strength was in par with the second mate Dark King Rayleigh, and that was years ago.
Bullet was found to have been alive after all these years as he was imprisoned at the bottom of Impel Down, with Blackbeard noticing his presence. Douglas Bullet was also probably the strongest prisoner there, and in the movie apparently, Blackbeard didn't want him in the new crew. He escaped when Luffy came to attack Impel Down.
Bullet showed up during the Pirates Expo organized by Buena Festa (another villain and said to be the worst instigator of war) and is part of Festa's plan to change the world. Together, they planned to get rid of the worst age of pirates set by Gol D Roger.
Douglas Bullet as a kid was part of the Galzforce and was betrayed by them, possibly influencing his opinion that being alone will make you the strongest pirate, and friends are just weaknesses. He was so evil and strong that he wiped out an entire town.
Before he joined the Roger Pirates, he battled with Roger but never won. He then joined the Roger Pirates, but he lost his way again after Gol D Roger was executed.
It forced the marines to issue a Buster Call to actually capture Douglas Bullet years ago, which was how he ended up in Impel Down.
Abilities of Bullet
Douglas Bullet is known as the Demon Heir and is possibly one of the strongest characters in One Piece (if the movie is canon).
He defeated the Eleven Supernovas including Luffy, Kid and Hawkins during Stampede with much ease. Even Luffy's fourth gear wasn't enough at first.
Before revealing his Devil Fruit abilities, Douglas Bullet was strong enough to defeat anyone who went against him just by relying on strength and haki alone.
He has both the conqueror's haki and armament haki.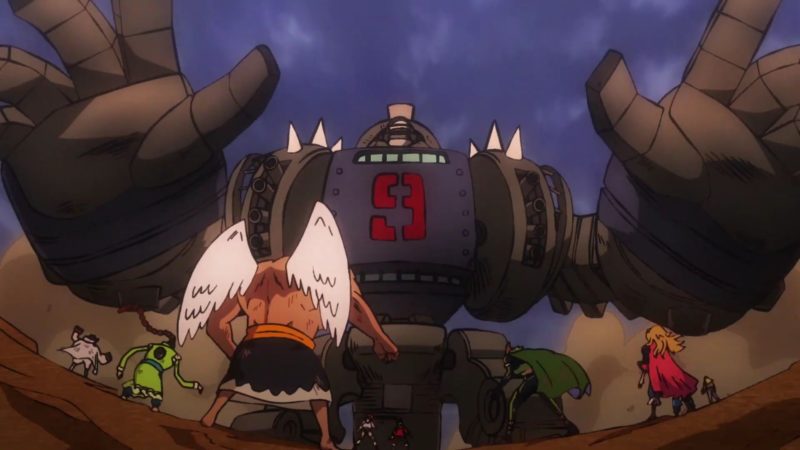 He then revealed his secret weapon. His ship is actually a submarine and is equipped with steel walls and plenty of weapons inside.
Using his Devil Fruit ability Gasha Gasha no Mi, he is able to combine all kinds of objects together and form a much bigger structure using his creativity.
He first demonstrated the ability when he transformed the submarine into a robot-like monster.
In the second part of the movie, Douglas Bullet absorbed almost everything – ships, buildings and structures, and formed a huge monster resembling Godzilla.
Is Douglas Bullet the most powerful character?
There is no doubt that Bullet is one of the most powerful characters ever introduced, and even years ago, he was comparable to Rayleigh.
In Stampede, he was able to defeat all of the 'worst pirates of the generation' without his Devil Fruit abilities. Granted, admirals or yonkous could also do that.
However, when he used his Gasha Gasha no Mi abilities, he was extremely powerful and wiped out the Vice Admirals in one sweep.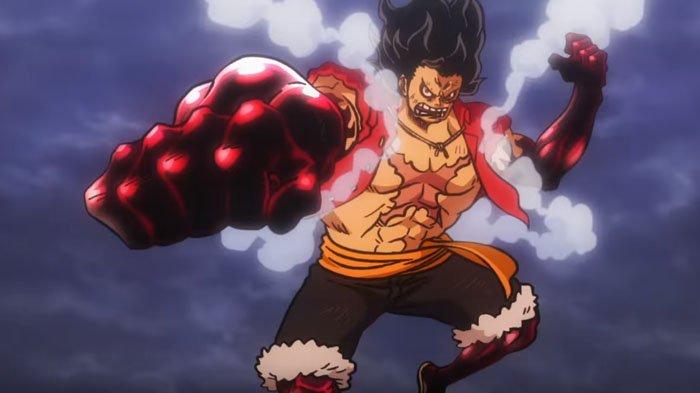 The only reason he lost is that they found his weakness and exploited it. It took the combination of Luffy, Sabo, Cipher Pol, Smoker, Boa Hancock, Law and Crocodile to actually bring him down.
That being said, if it was a one-on-one match, he would have won (not considering that Luffy probably defeated him only for fan service).
If it wasn't for the fact that they had to end the movie, Bullet was probably one of the most powerful out there.
---
Related articles:
Who Are The Rock Pirates In One Piece?
The Strongest Marines In One Piece – Top Ten List
Top 7 Highest Bounties In One Piece
Top 7 Best Romance Anime To Watch Today
10 Best English Dubbed Anime Series