The Judgment of Atlantis is the latest and last episode in The Fate of Atlantis DLC under AC Odyssey.
After entering Atlantis for the first time, you may notice that the blacksmith is missing.
Luckily, there's actually a blacksmith in the map but you just need to find it.
Here's where the blacksmith is hiding in the Judgment of Atlantis.
Look for the Forge of Atlantis
You can find the blacksmith inside the Forge of Atlantis. You may have seen a gold question mark on your map.
It's actually pointing to the Forge. The exact location is shown in the map below.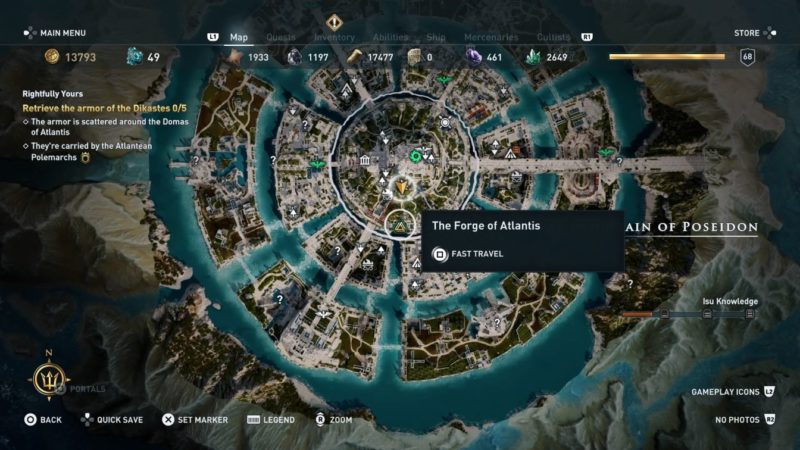 After entering the Forge of Atlantis, you need to keep walking downwards.
Keep going until you meet this blacksmith at the end of the room. He'll do the usual stuff for you.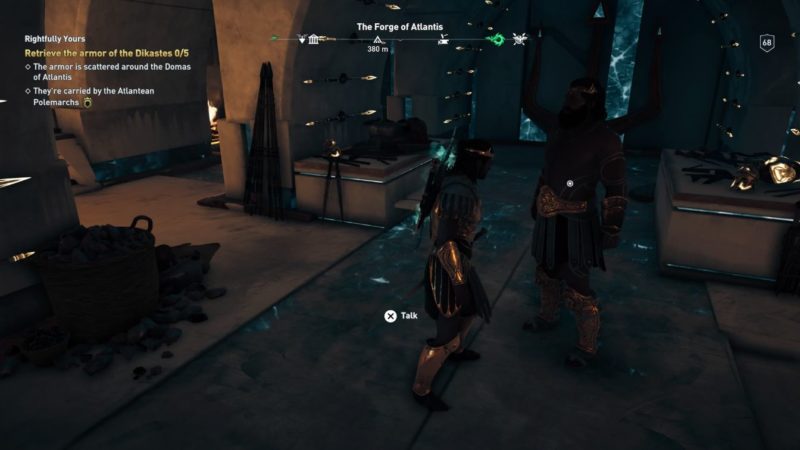 One great thing about this guy is that he sells plenty (thousands) of ores and leather.
And that's about it. After discovering this place, it becomes a fast travel point too.
You don't need to go back to the main map to get a blacksmith.
---
Related articles:
Most Adamantly: Assassin's Creed Odyssey Walkthrough
How To Increase Isu Knowledge: Assassin's Creed Odyssey Guide
In Dreams: Assassin's Creed Odyssey Walkthrough
The Birds And The Bees: Assassin's Creed Odyssey Wiki
Lighten Up: Assassin's Creed Odyssey Walkthrough
Burden Of Leadership: Assassin's Creed Odyssey Walkthrough