Lost In Battle is a quest you will receive in the Crossroads in World of Warcraft (WoW) Classic.
Your task is to help find Mankrik's wife who got lost somewhere in the Barrens.
Here's the location of Mankrik's wife in Classic WoW.
To unlock the quest, talk to Mankrik who is one of the NPCs in Crossroads.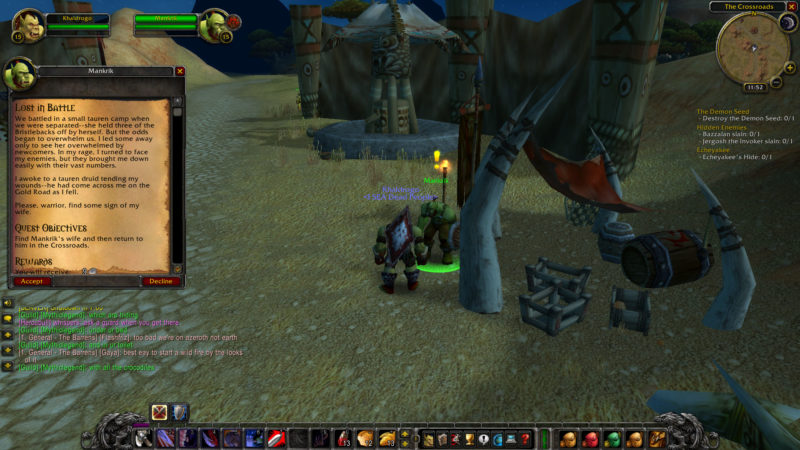 Mankrik's wife's location
You can find his wife south of the Crossroads.
Walk all the way down (halfway to Camp Taurajo) and you should see the 'scar-like' patterns on the map.
The hut is just nearby. Her exact location is shown in the map below, marked by the player location.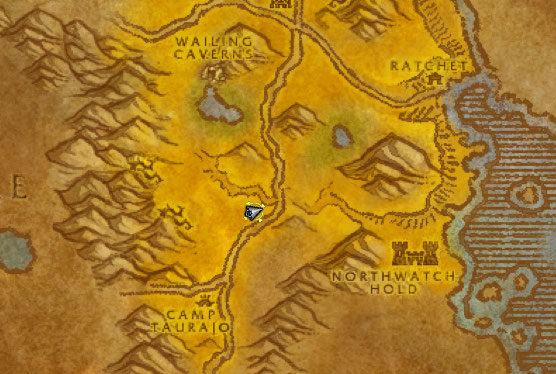 You will only come across a dead body here. Inspect the body and you will find out that she's Mankrik's wife.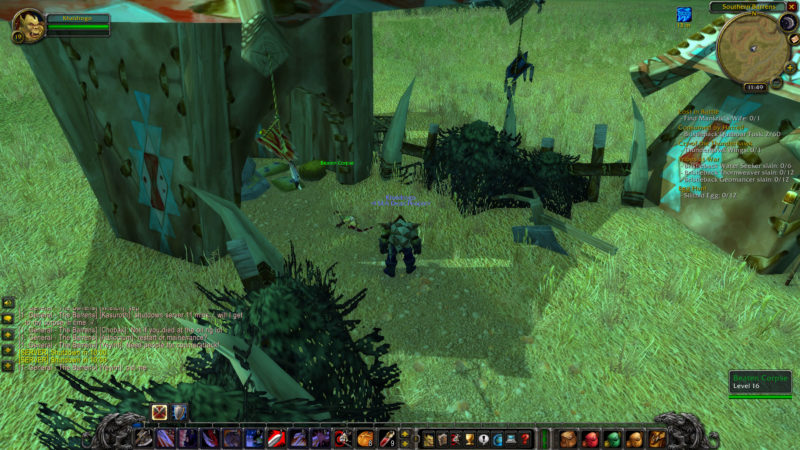 Bring the bad news to Mankrik in the Crossroads and you will earn 9 silver coins for the quest.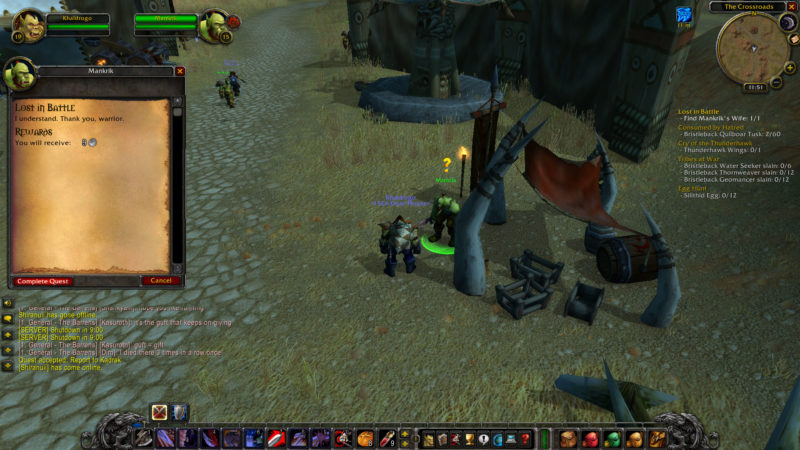 ---
Related articles:
How To Go To Silverpine: WoW Classic Guide And Wiki
How To Leave Your Guild In Classic WoW
Counterattack: WoW Classic Quest Guide And Walkthrough
Stolen Silver Location: WoW Classic Guide And Walkthrough
The Guns Of Northwatch: WoW Classic Guide And Walkthrough
Hezrul Bloodmark: WoW Classic Guide And Walkthrough