Genting Highlands is a resort on the mountain and is very popular among both locals and tourists. These days, you'll find plenty of tourists from mainland China as well and most of them love to gamble at the casinos here.
Although the outdoor theme park is not open yet at the time of writing, there are other things to do in Genting Highlands.
In case you can't decide on what to eat in Genting Highlands, here are some suggestions.
Nowadays there are more and more restaurants in Genting, especially at Sky Avenue, the shopping part of the resort.
1. Burger & Lobster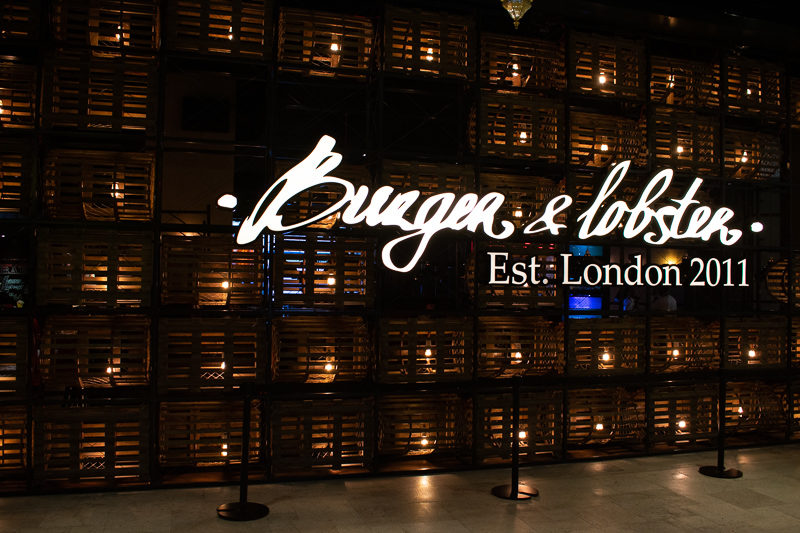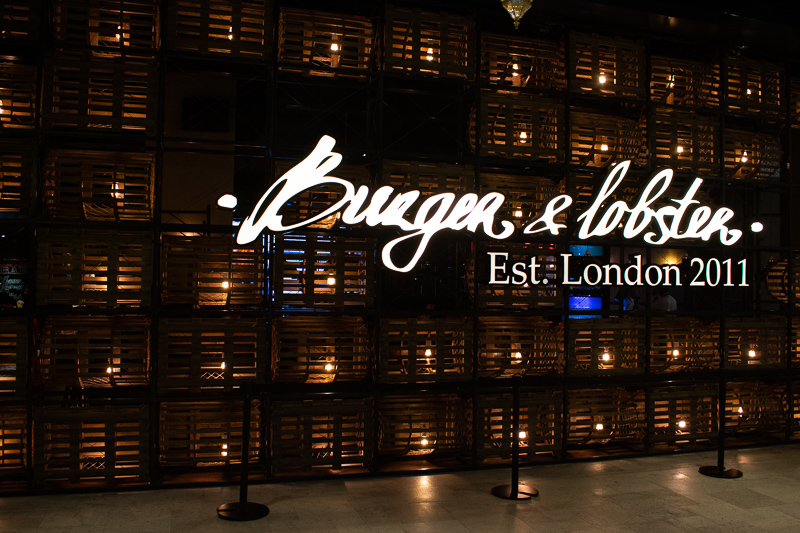 It's only fitting that Burger & Lobster is featured here as it's one of the best restaurants in Genting Highlands.
This is actually a London chain that's pretty popular and as the name suggests, they serve burgers and lobsters.
It's definitely not cheap at all, as one lobster dish alone goes over RM100. The burgers are also pretty steep in price.
I've personally tried both, and I think it's more worth it to order the lobster. Even though it's expensive, you should at least try it once in your lifetime.
2. Good Friends Restaurant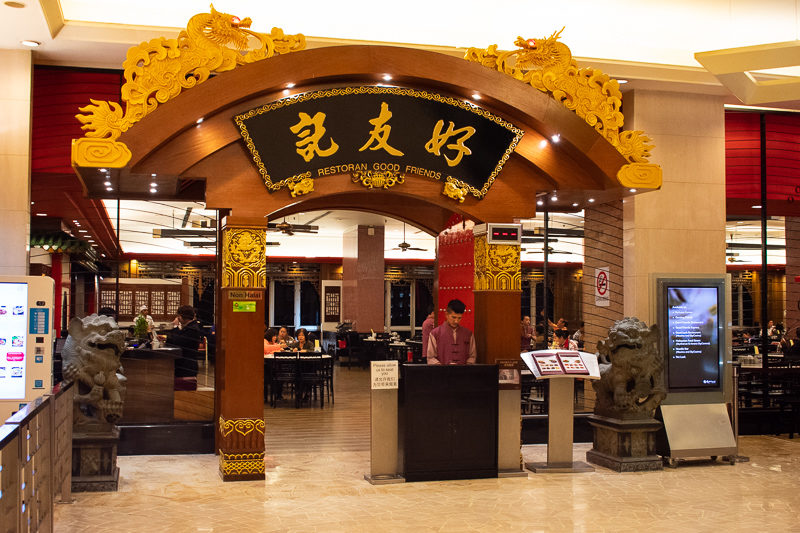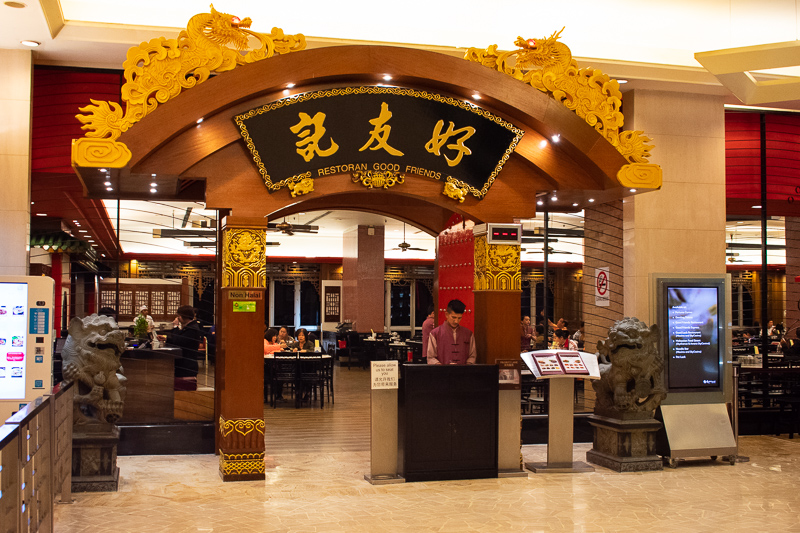 Next on the list is Good Friends Restaurant, which has been around for many years. It's located at Genting Grand, the older part of Genting Highlands.
They have dim sum dishes but probably only for breakfast. It's on a separate menu.
If you go later at night, you will only get to choose the regular Chinese dishes. It's quite expensive though, where most of the meat dishes are around RM50.
That said, almost every restaurant in Genting is much more expensive due to logistics and stuff.
3. Go Noodle House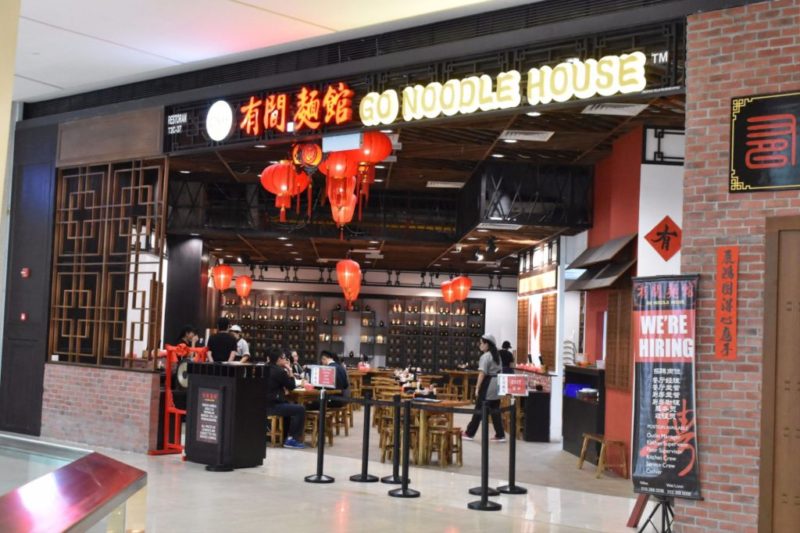 Go Noodle House is a popular chain in Malaysia, and is quite common in Kuala Lumpur and Selangor.
They are known for their noodles which are served in a soup cooked with some wine. It's not halal.
Go Noodle House also has side dishes to come with the noodles, like some deep fried food.
4. Canton-i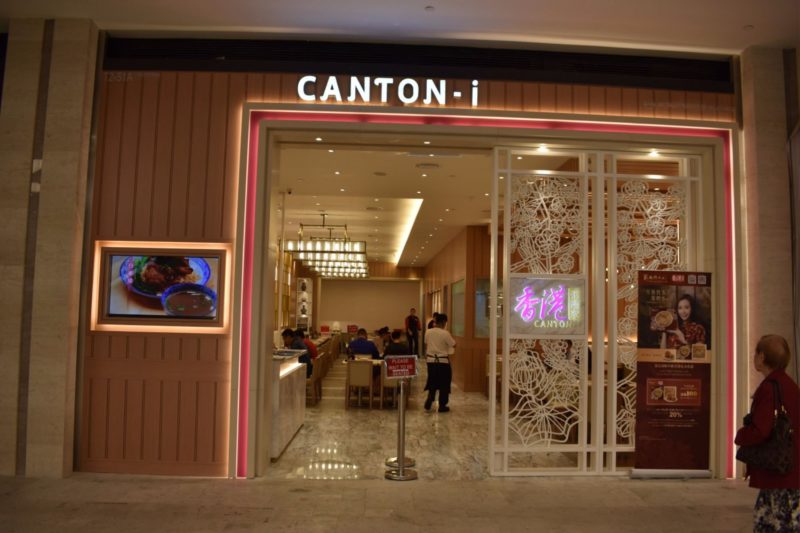 Canton-i is another well known Chinese restaurant chain, and can be found in the bigger malls in Kuala Lumpur / Selangor.
They are known for their Hong Kong style dishes, especially their noodles and deep fried wantan.
You can also find the famed Hong Kong milk tea here. Do give it a try if you like this cuisine.
5. Hilltop Grocer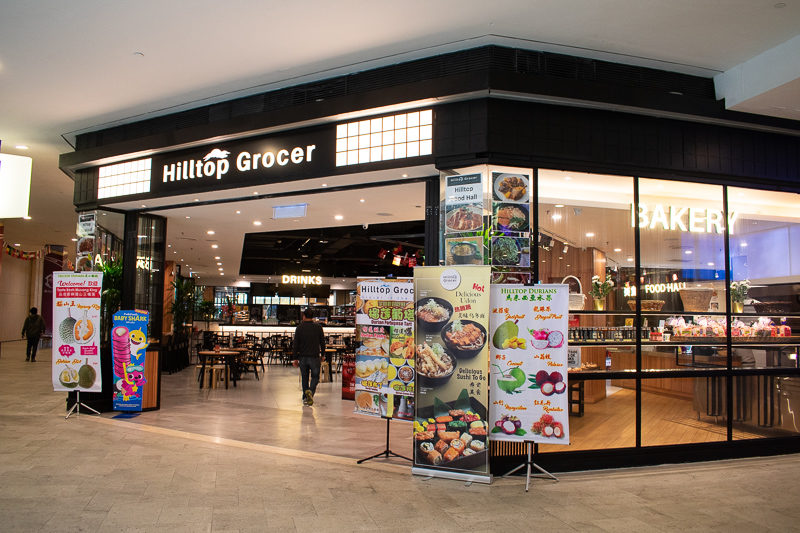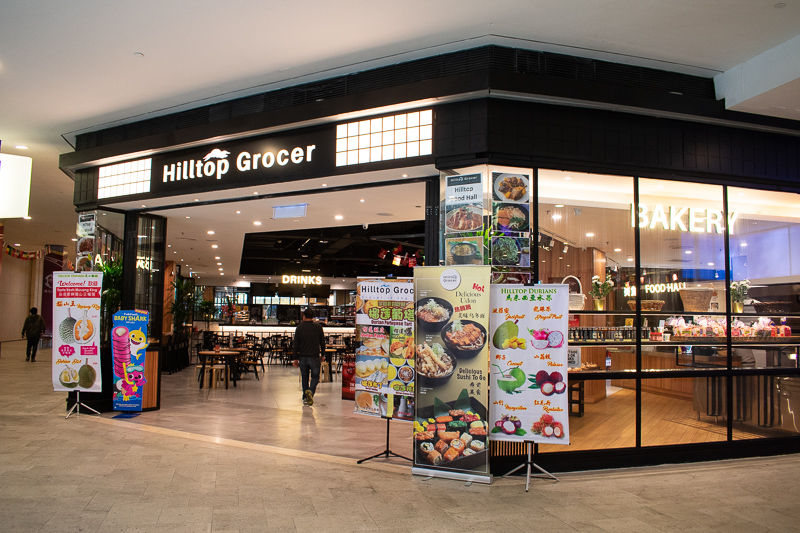 A new addition to Sky Avenue (Genting) is Hilltop Grocer and it just opened sometime this year or last year.
They are basically a grocery store that looks more upmarket.
However, they do have a food hall where you can buy food and dine there.
I never tried this place myself, but the food (Western and Japanese) looked good.
6. Din Tai Fung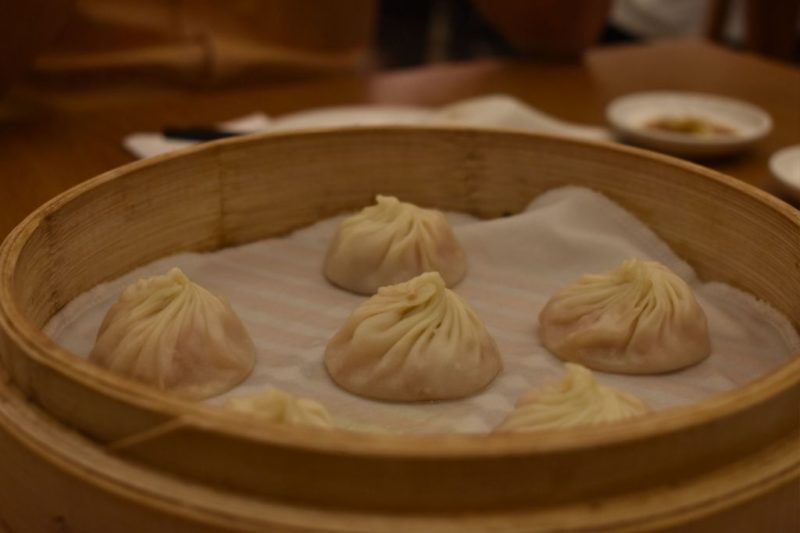 Din Tai Fung is a Michelin-starred restaurant that has many branches around the world.
Their most famous branch is probably the one at Taipei 101 (Taiwan). There are also a number of branches in Kuala Lumpur.
This particular Din Tai Fung is located near the Sky Casino and they serve awesome xiao long baos.
If you haven't tried the food here yet, do check it out as they are one of the top Chinese restaurants.
7. Palsaik Korean BBQ

Palsaik Korean BBQ has also opened at the rooftop of Sky Avenue mall.
I haven't tried the food at this branch yet, but I've tried the one at Seoul and another in Malacca.
They are known for their pork marinated in eight different spices / sauces.
I'm not sure about the quality of this branch, but the one at other branches were pretty good.
That said, they don't have much variety apart from the grilled pork.
8. La Fiesta

There's also a Spanish restaurant with paella and tapas in Sky Avenue. It's also located at the newer part of Genting.
There are only places for 90 people in this restaurant and one of their signature dishes is the octopus with paprika potatoes.
If you love Spanish food, do check them out. The prices in the restaurant ranges from RM30 to RM500.
9. Koi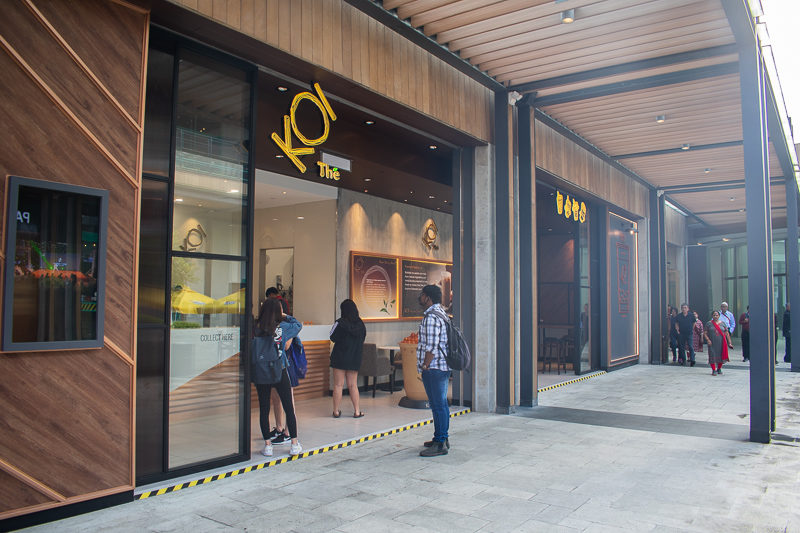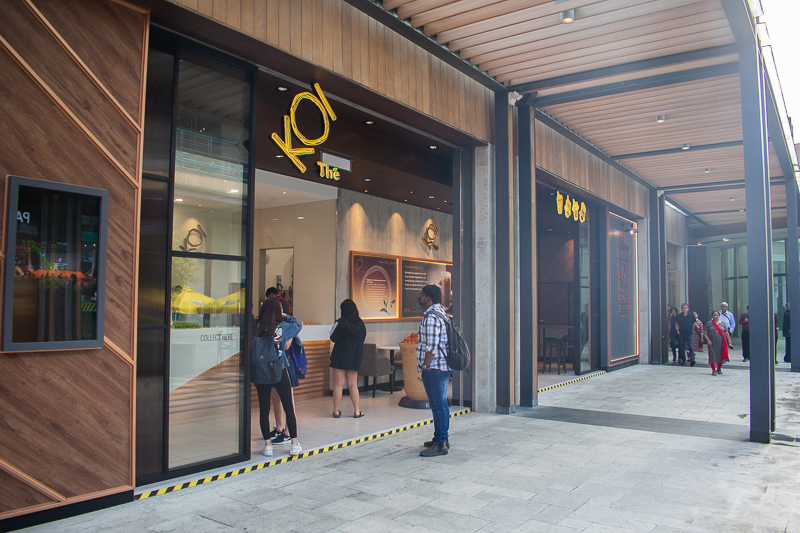 Koi is a well known brand for boba (bubble tea) and they have branches around South East Asia.
It originated from Taiwan and they are known for hand made artisan tea.
They have all kinds of drinks including their golden bubble milk tea, green tea macchiato and oolong milk tea.
10. Pappa Rich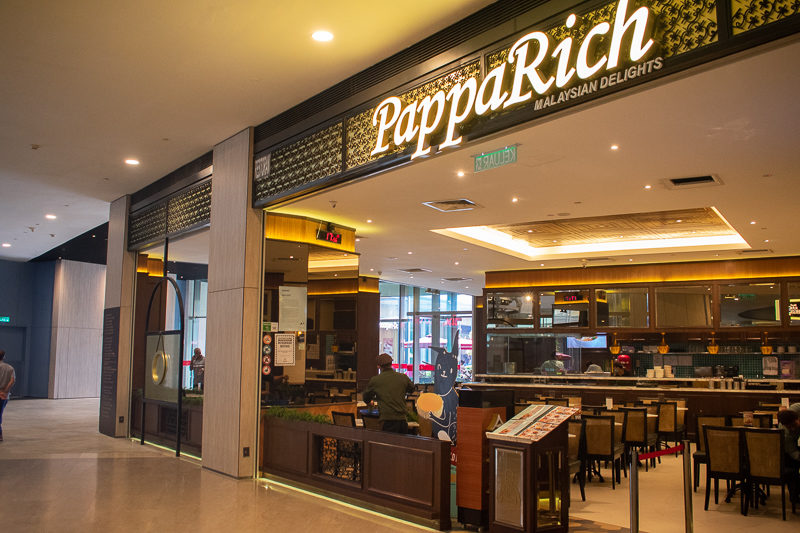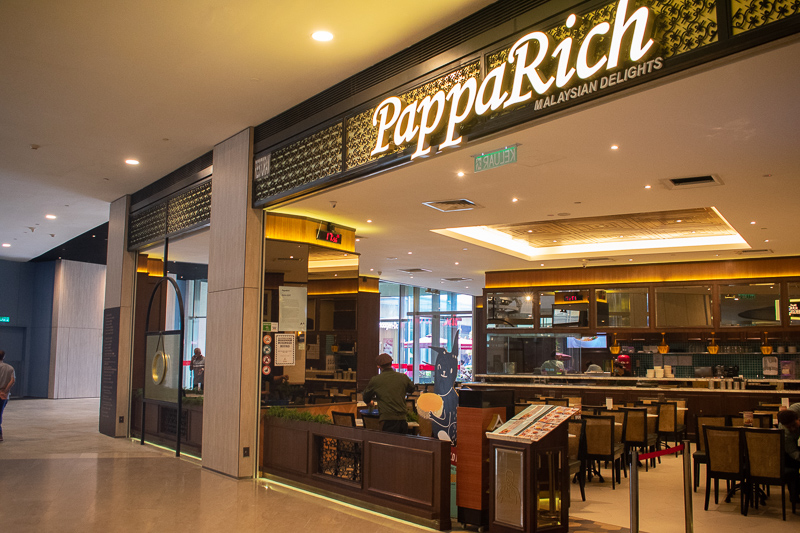 Pappa Rich is a cafe franchise in Malaysia, similar to Old Town and other kopitiam style food outlets.
They aren't exactly one of the best food places in Genting, but they have local food like roti canai, nasi lemak and noodles.
The prices may also be higher than the branches outside of Genting.
11. Tampopo Ramen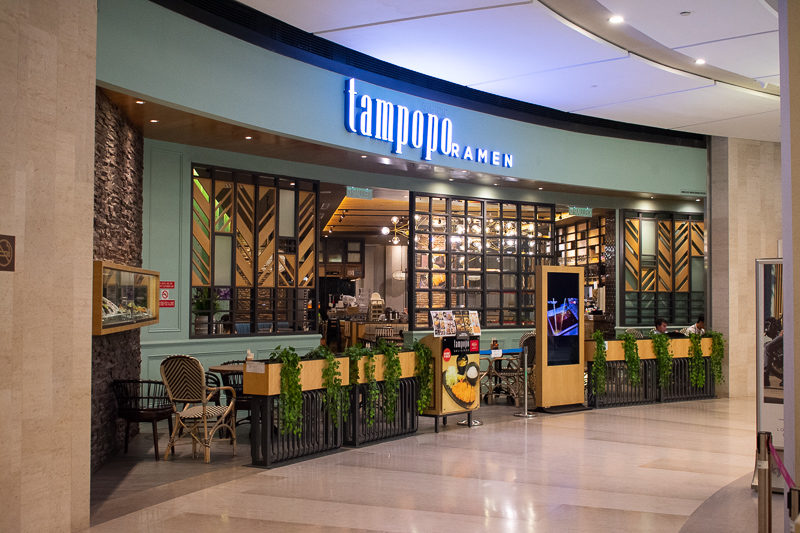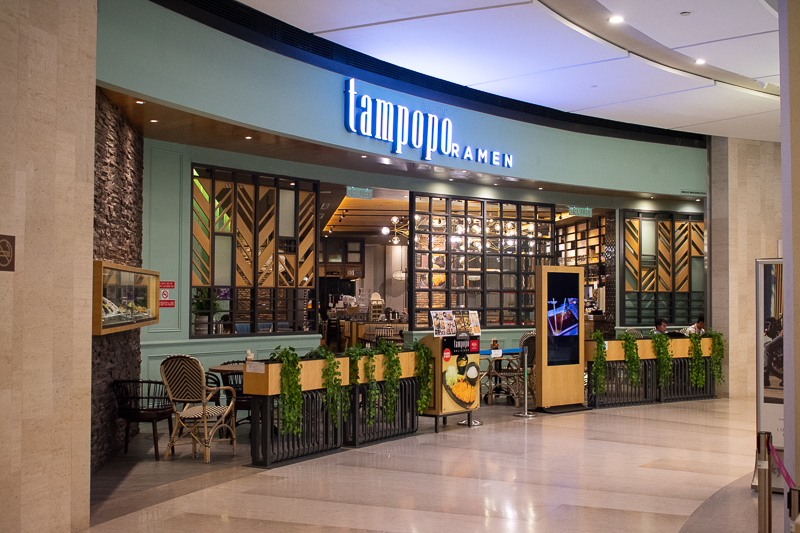 Tampopo Ramen is a Japanese restaurant that specializes mainly in ramen.
They do have other kinds of food as well, like tempura don and soft serve ice cream.
12. Park Avenue Lounge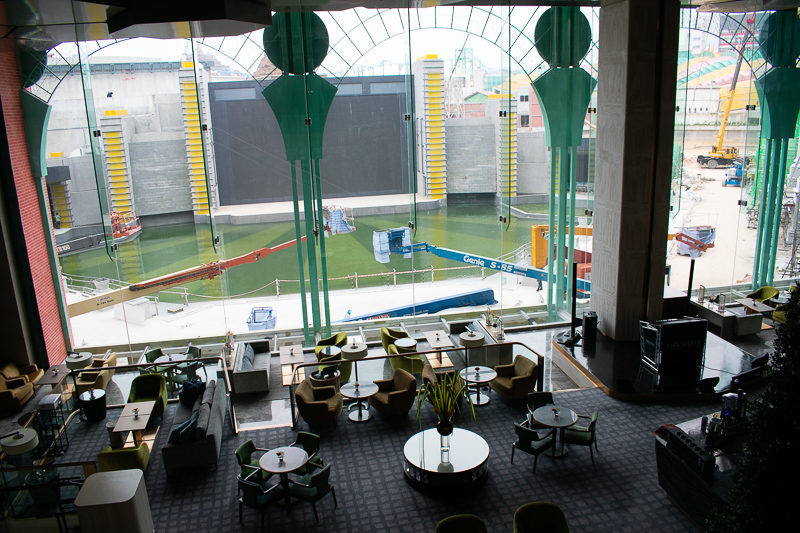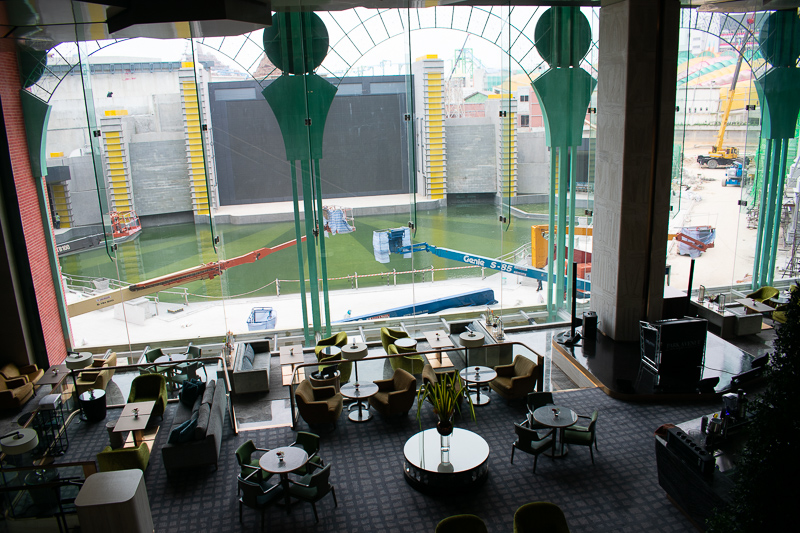 This lounge is located a floor lower than the ground floor at Sky Avenue.
It's just below / beside the Spanish restaurant La Fiesta and opposite Madam Kwan restaurant.
This place is more for chilling and as you can see in the image, the theme park is still under construction.
There isn't much of a view now but when it's ready, it should be so much nicer.
Park Avenue Lounge also serves English high tea set.
13. Sushi Zanmai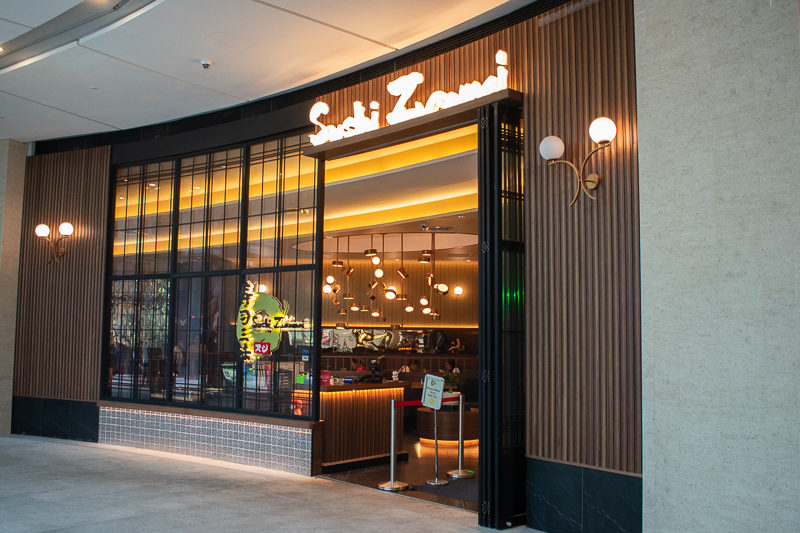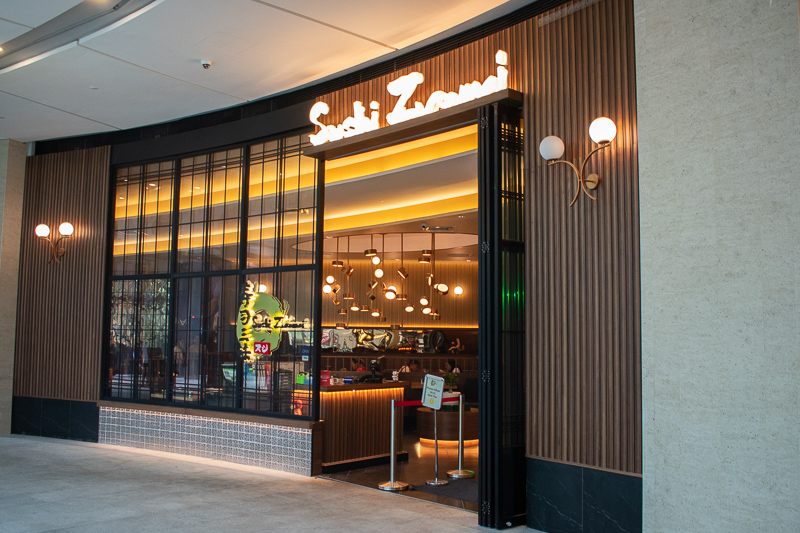 Another restaurant that probably needs no introduction is Sushi Zanmai. They have plenty of branches around Malaysia and most of you should have tried it before.
Sushi Zanmai serves all kinds of Japanese food including sushi, udon, ramen, rice, salad and so on.
I personally prefer Sushi Zanmai to Tampopo.
14. Cafes Richard
Edit: This cafe is no longer here and was moved to the highest floor, as part of another restaurant.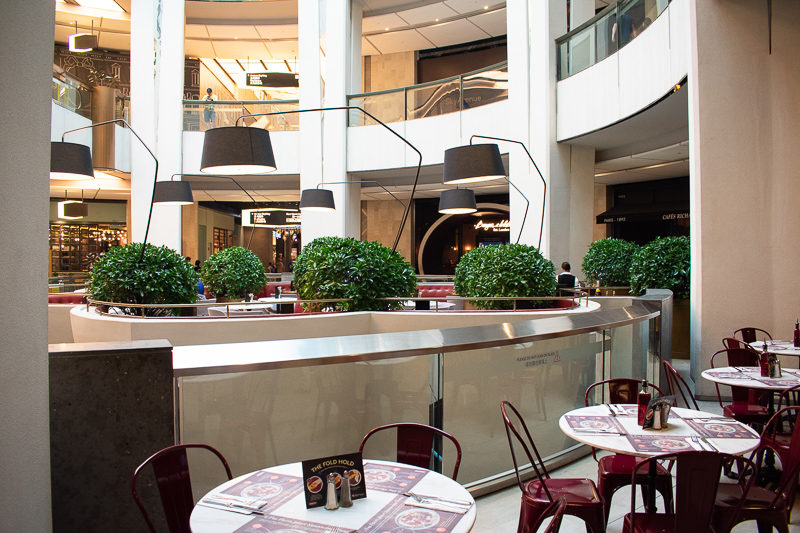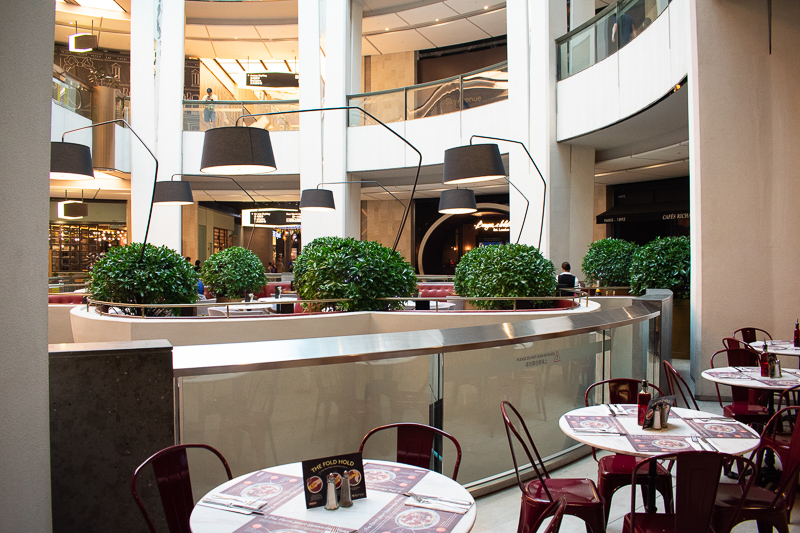 This high end cafe is situated pretty close to Tampopo Ramen and Burger & Lobster (both mentioned above).
It has a long tradition as it started sometime in 1892.
They serve mainly coffee, tea, desserts and the English high tea set.
15. Bubbles And Bites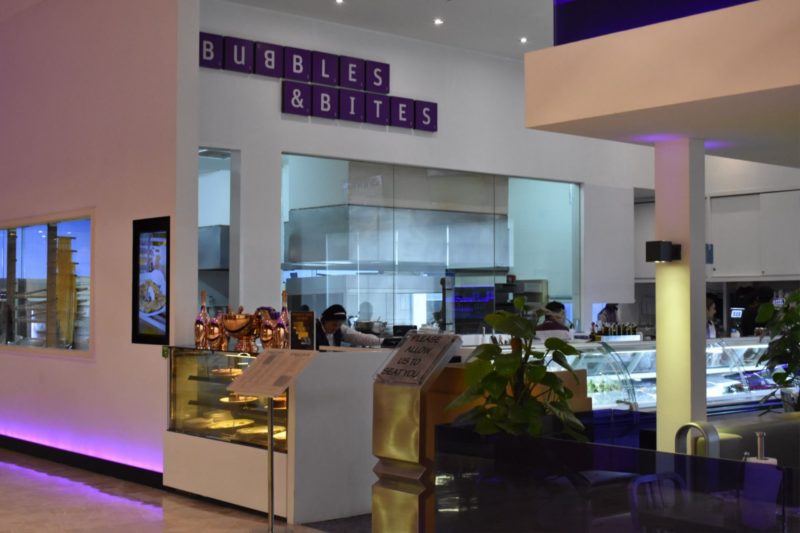 Next on the list of food in Genting Highlands is Bubbles & Bites.
This Western themed restaurant is located at Genting Grand, pretty close to Good Friends restaurant.
They have an interesting decor that utilizes mostly purple and white colors.
Their food is also quite decent and is more value for money compared to some restaurants.
16. Malaysian Food Street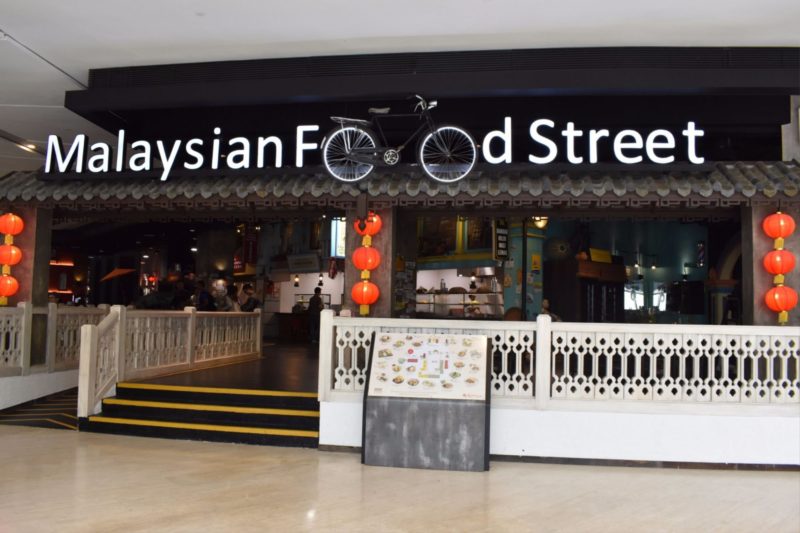 The best place to get local food in Genting Highlands is probably the Malaysian Food Street.
They have popular hawker food from all around Malaysia, so if you want to sample some Malaysian food, do visit this place.
It's located at the top of Sky Avenue. The only downside is that the prices are expensive.
17. The Laughing Fish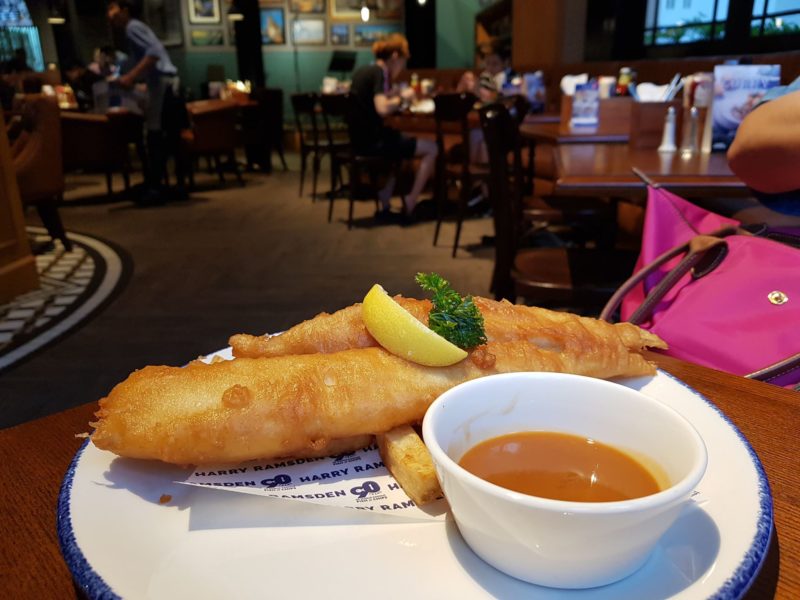 I recently visited Genting Highlands again and they have more restaurants now. The Laughing Fish by Harry Ramsden has finally opened.
They are well known for their fish and chips, made of either haddock or cod fish. The other dishes are good as well.
It's really worth the visit. This shop is located at the 4th floor of Sky Avenue, at the outdoor area.
18. Beauty In The Pot
Another very popular restaurant that always has a queue is Beauty in the Pot. As the name suggests, they are known for their hotpot.
Genting doesn't have Hai Di Lao at the moment and Beauty in the Pot is a great contender for that top hotpot spot.
This shop is located at the rooftop of Sky Avenue.
Other places to eat in Genting Highlands
I've only listed 16 places to eat or drink in Genting Highlands. Here are some that I have not listed down:
Coffee Terrace (for affordable buffet)
There are still many others not listed here. There are also restaurants at Gohtong Jaya side and Genting Premium Outlets.
Hopefully this list would have helped you to decide on what to eat in Genting Highlands.
---
Related articles:
The Line (Shangri-La Hotel) Singapore Review – Best Buffet In Singapore
Top Cafes In Malacca To Try Today
Best Restaurants In Malacca To Check Out