So, you have decided to visit Bali this year. You have made the right call. Bali is well known globally as a tropical paradise. It is also known as the best island (among thousands) in Indonesia that you can visit.
Millions have visited this splendid island which offers charms for everyone and at every time. From man-made superstructures to natures' own wonders, Bali has not failed to satisfy even the pickiest travelers.
So what is there to do in Bali? No visit is complete without savoring the unique attractions in Bali.
From wondrous beaches to magnificent mountains, from ordinary local fare to international cuisines and from exciting shopping areas to thrilling mountain trails, Bali has them all. You will not be disappointed.
Do check out some of our recommended attractions in Bali. Here are the top 10 things to do in Bali if you're new to this island.
Read also: Top 9 Types Of Food To Eat In Bali
1. Tanah Lot Temple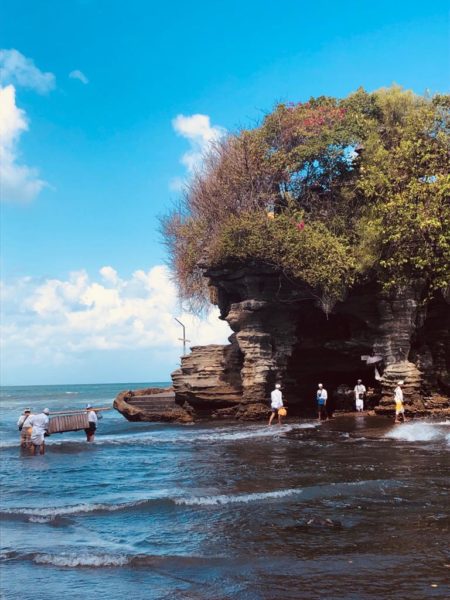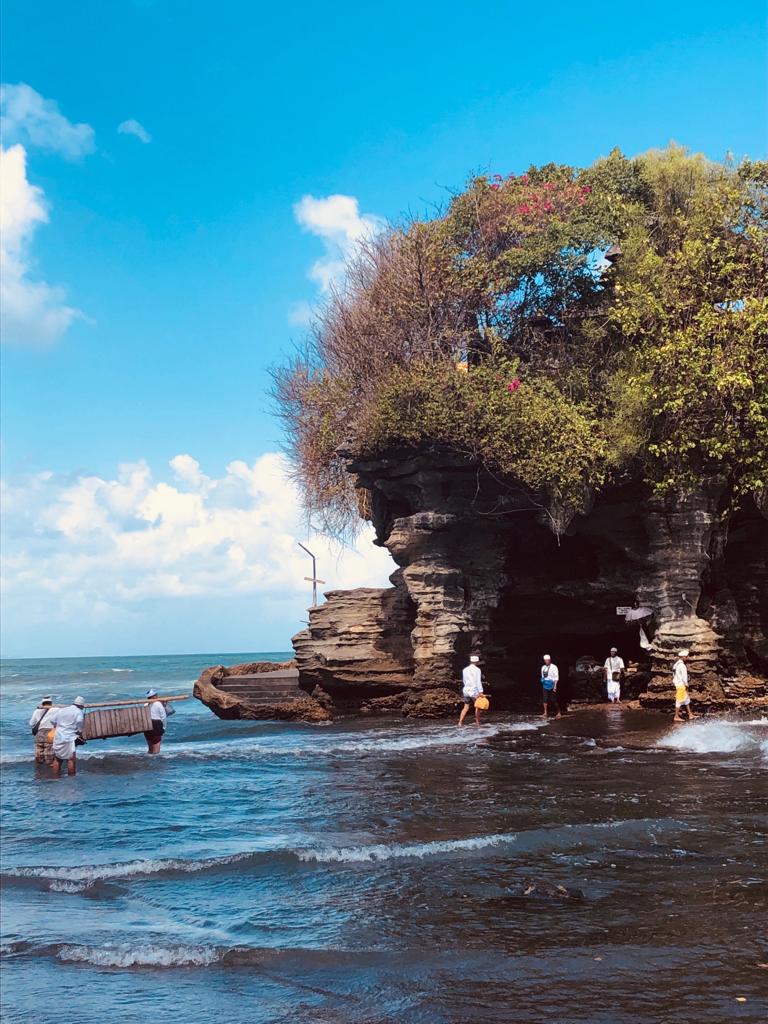 Someone once remarked that no visit to Bali is complete without a visit to the iconic Tanah Lot temple.
With a history dating back to the 17th century, this temple certainly commands the highest respect especially with the locals. Located about 20 km from Kuta, this site is easily reached within an hour.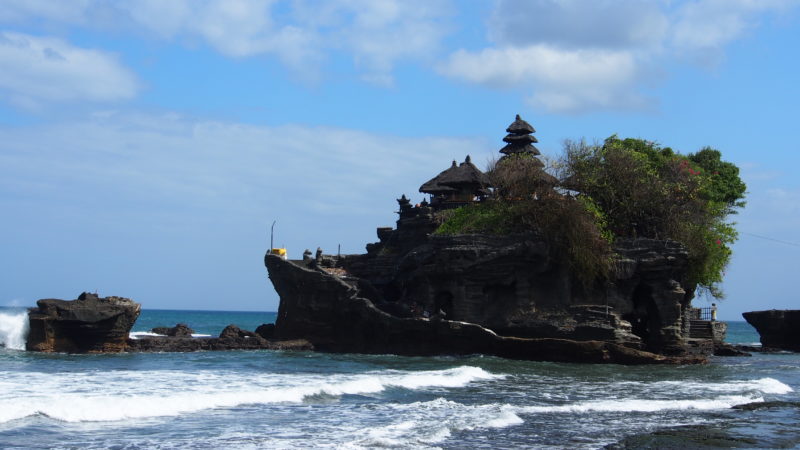 An ancient Hindu temple nestled in an idyllic rocky island bathed by the incessant ocean waves provided an instant photo opportunity. This background is treasured as an irresistible must-have for all instagrammers.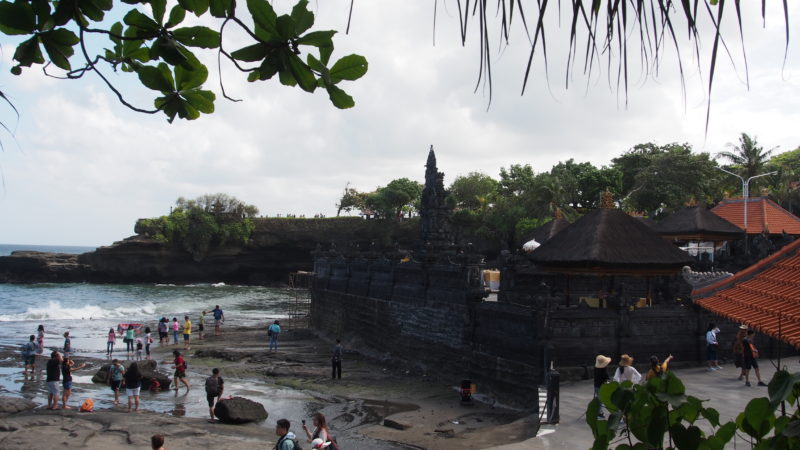 Be prepared to pose and pose continuously for great shots.
2. Ulun Danu Beratan Temple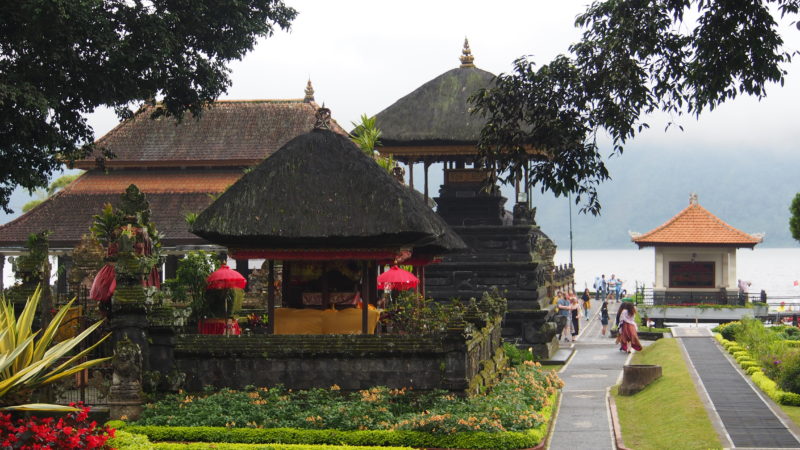 If you think Bali tends to be hot, this is one cool place in the highlands where the a light jacket or a scarf is very helpful. With temperatures in the low twenties and heavy winds, you will be glad that you have brought them along.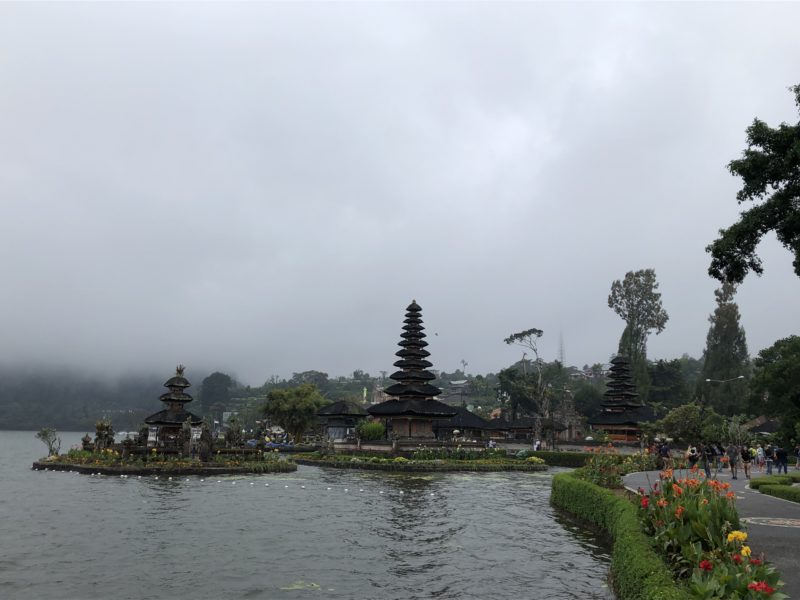 Actually, the attraction is this well-recognized temple set beautifully on the banks of the Beratan Lake in Central Bali.
With amazing mountain ranges as the background and the calm and smooth waters of the lake, this provides the setting of some unforgettable memories and pictures.
3. Tirta Empul Water Temple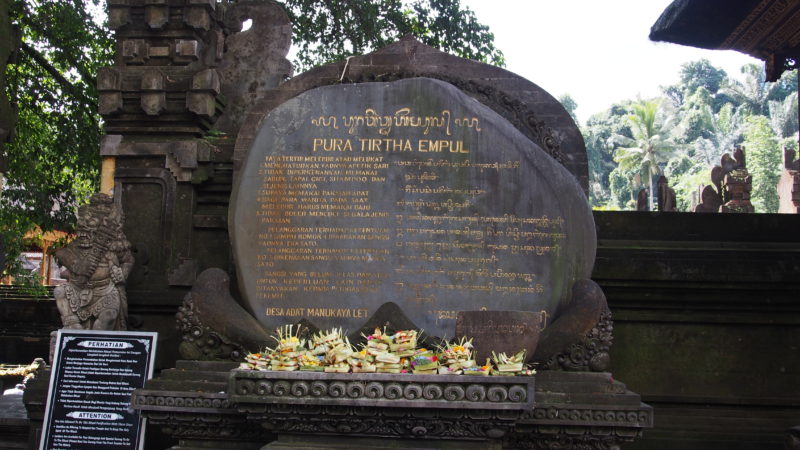 "Tirta Empul" Temple (which means "holy spring" in Balinese language) was first built in the 10th century. In the thousand years since, the water spouts found within the temple here continue to draw with the mystical powers of holy cleansing, protection and prosperity.
You would be captivated by the fact that many of the visitors here are the religious inclined. It continues to draw many religious devotees who partake in the offering, purification and cleansing activities.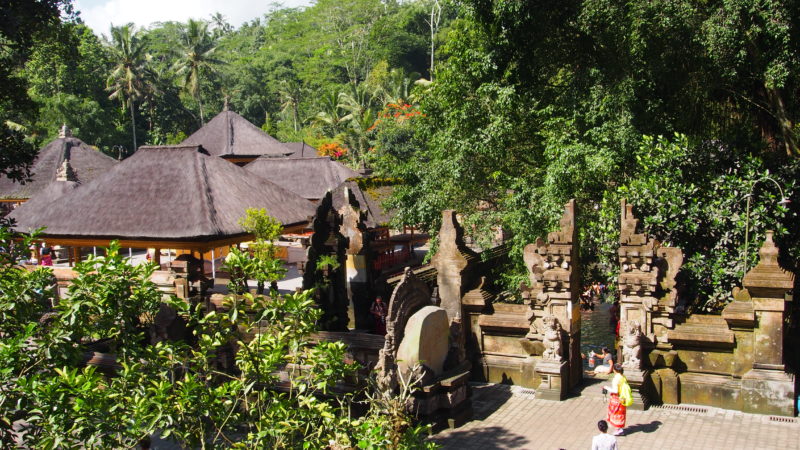 You will be amazed by the enduring beauty of this Temple which was first built in the 10th century which declares the grandeur of the old Balinese Kingdoms. Of particular importance is the purifying and bathing pool which is hugely popular with many visitors.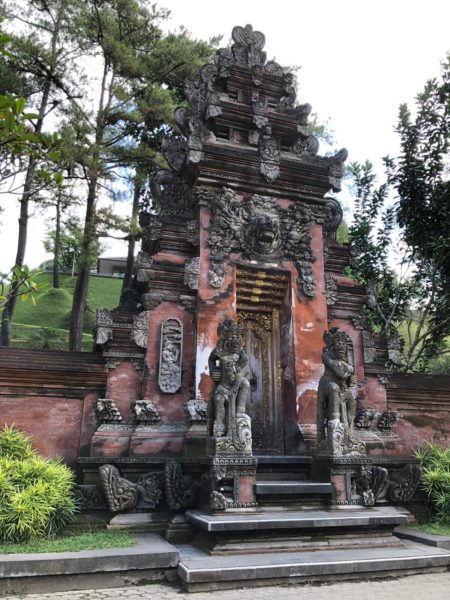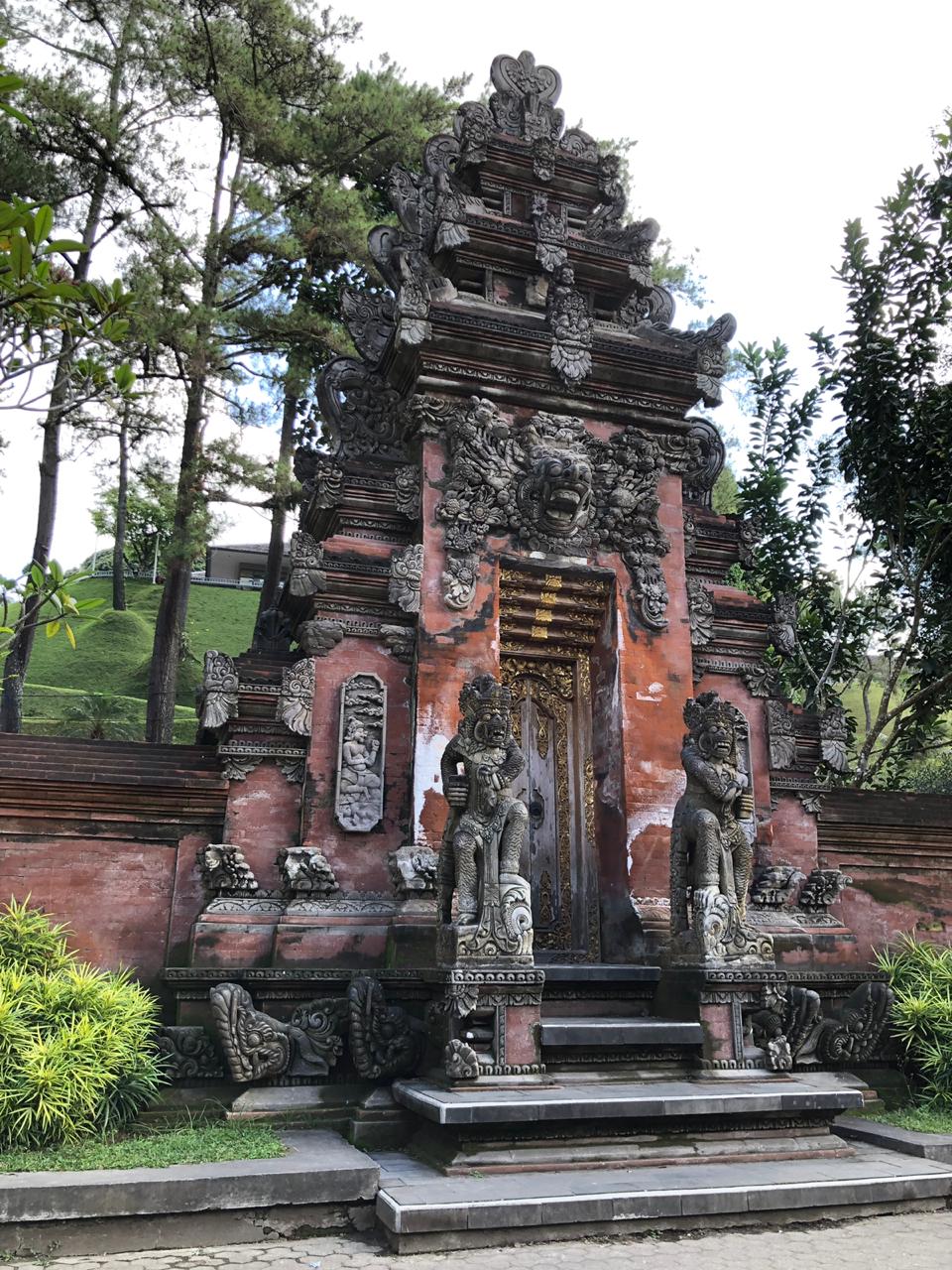 If you too would like to partake, remember to bring along a set of clothes which may be required.
4. Melasti Beach & Legian Beach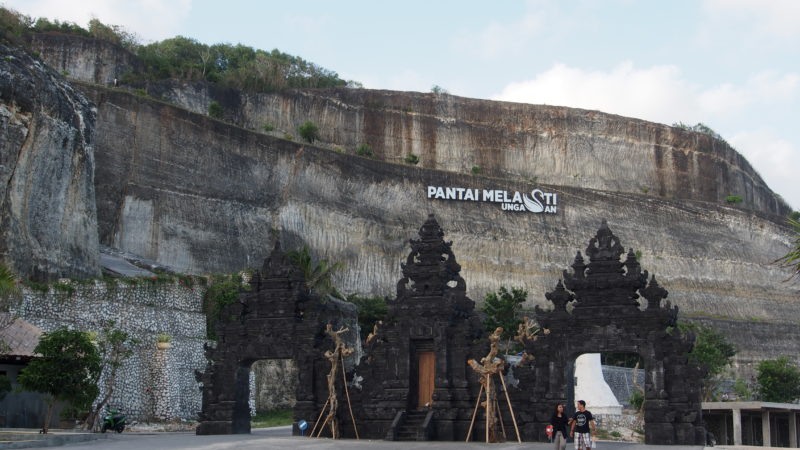 Beaches with the bluest water in the southernmost point of Bali can be found here. Guarded by sharp cliffs, this beach is not well known but has magnificent unspoilt beaches.

With many geological features other than sandy beaches, and when lapped by whitish ocean waves, this beach would be stunning when captured on camera. Indeed this is the place where many couples took their wedding photos.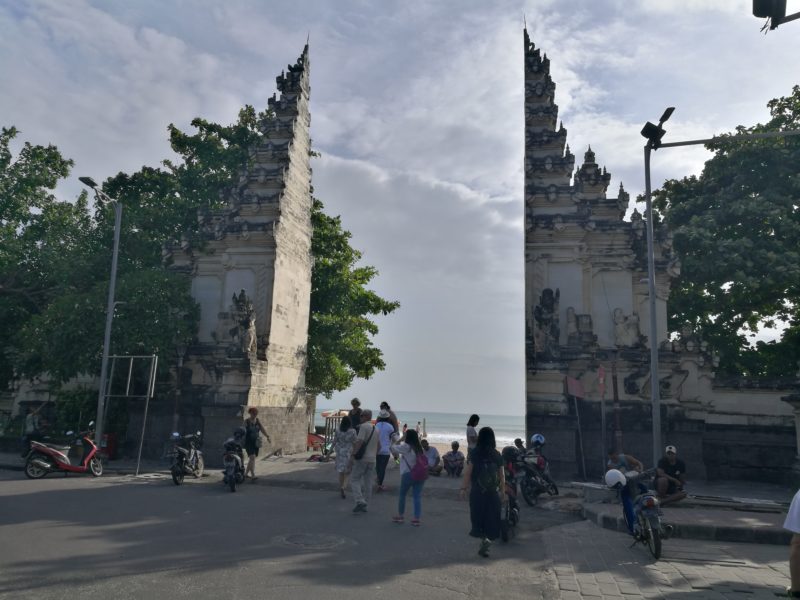 Aside from Kuta Beach, Legian Beach is widely considered the next most popular beach in Bali. With a white beach line that stretches beyond the eyesight, it is little wonder that Legian is so immensely popular with visitors. You can actually walk or jog for miles up and down this beach.
With fine and firm sand to cushion your every step, you are unlikely to want this miss this opportunity. As a wannabe surfer, you will be delighted with the opportunity that ocean waves washing the sandy shores offers.

Many have seized this opportunity to partake in these activities and perhaps you too?
Offering unparalleled photo opportunities, this is one beach you may want to insist on.
5. Garuda Wisnu Kencana (GWK) Cultural Park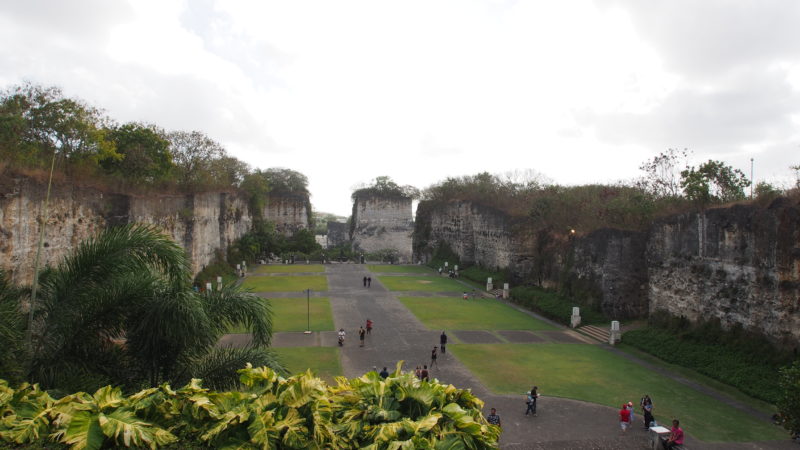 Located just south of Kuta, GWK has seen increasing popularity especially after President Jokowi officiated its opening. It will be an ideal park to understand the art, cultural, culinary and spiritual aspects of the island.
Miles away while approaching the park, you will be able to appreciate the breathtaking size of the symbol of this park. You will be spellbound by the enormity of the main statue of the Hindu deity Vishnu who rides the legendary Garuda bird.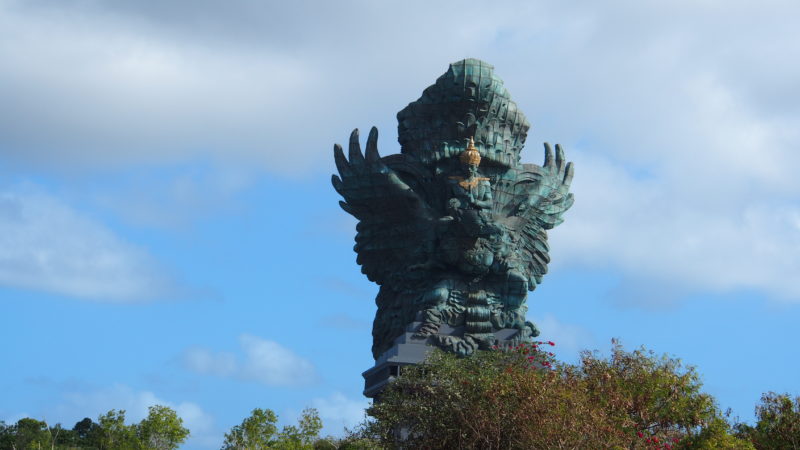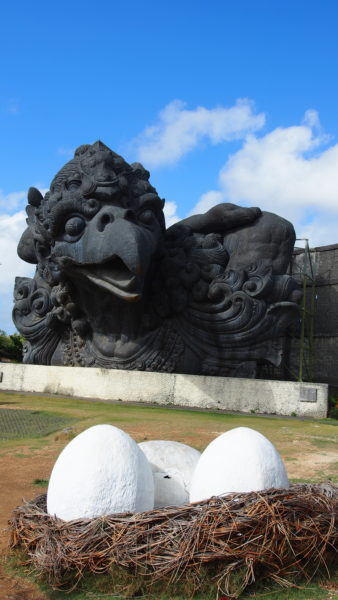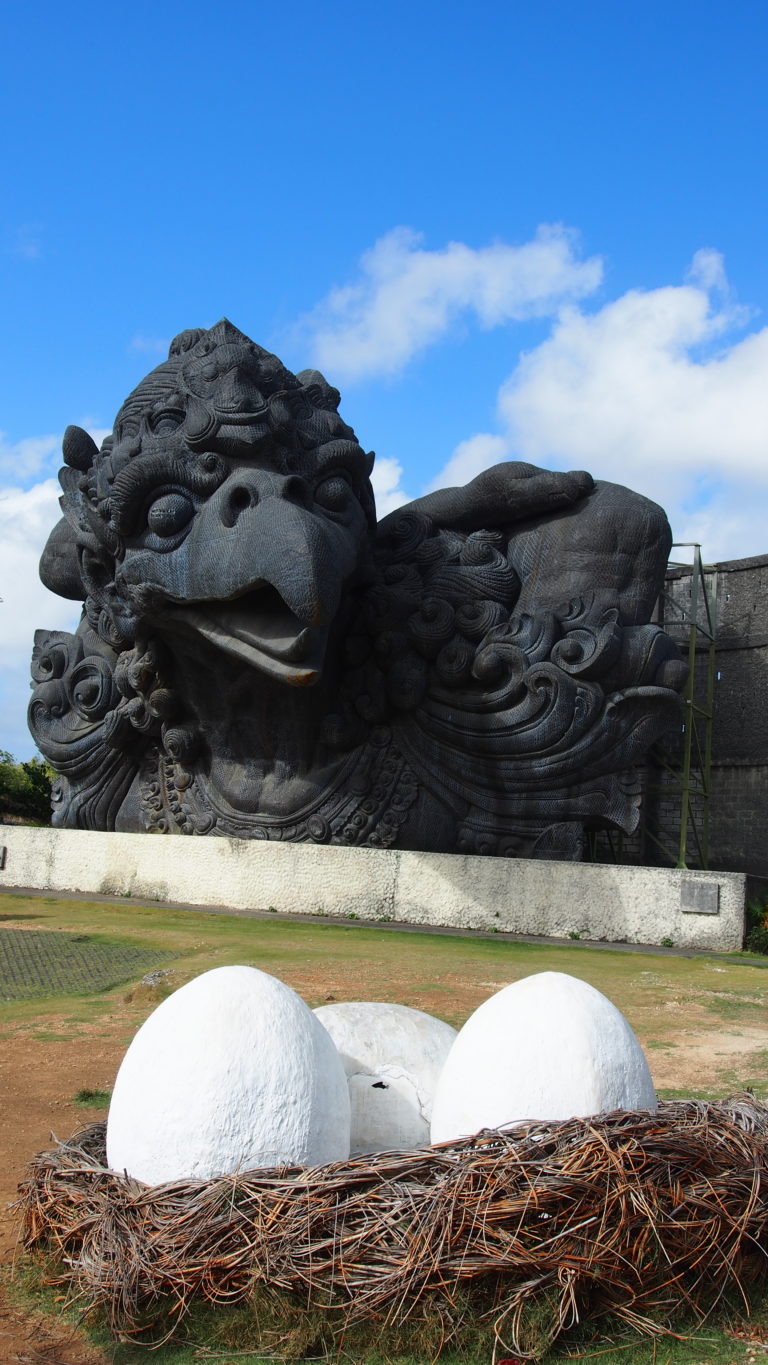 When fully completed, it will be the tallest statue in Indonesia. It will be able to offer a panoramic view of Bali from a platform at a height of 145 meters.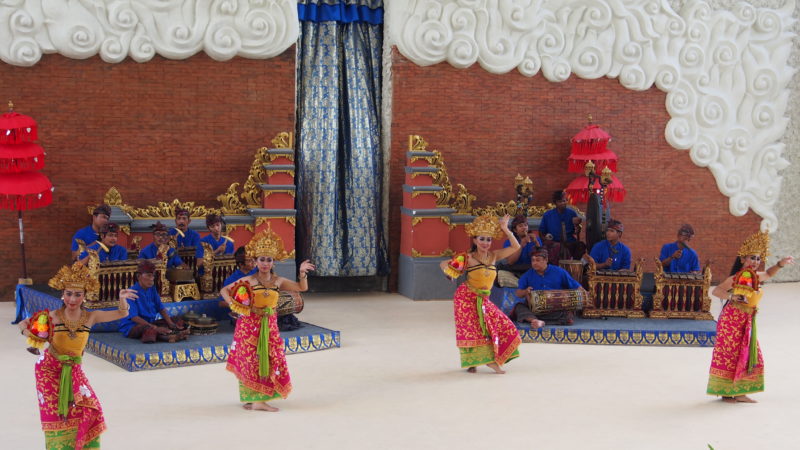 Like many tourist sites around Bali, you need to pay an entrance fee. This is fairly pricey as compared to other attractions. However you can partake in various cultural activities organised within this huge 250 hectare complex.
6. Uluwatu Temple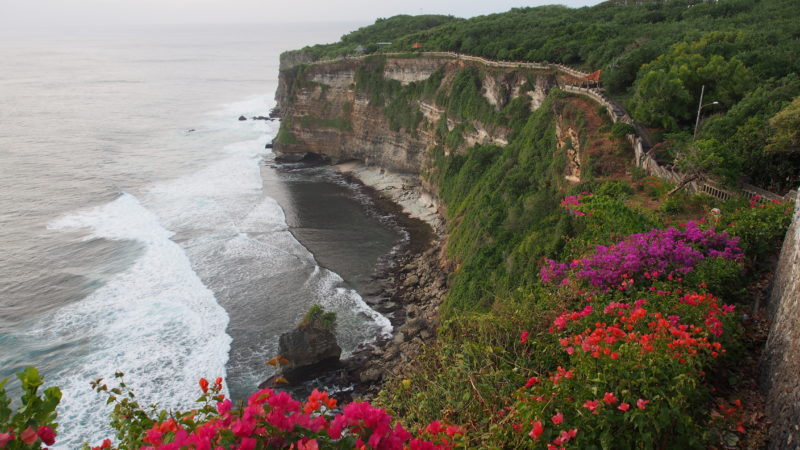 One of the holiest temple sites in Bali, you will be treated with a splendid view of lofty cliffs meeting the sea.
Uluwatu is also one of the most popular sites to observe the sunset in this strikingly colorful setting. On a good day, you will be mesmerized with the wonderful colors when the sea sets into the horizon.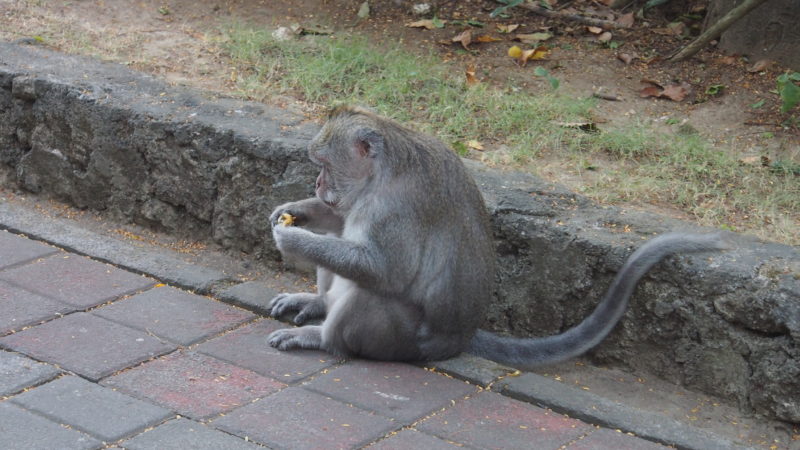 The road leading to the seaside is also a habitat of many long tailed macaques. Their playfulness, curiosity and sometimes hunger have led to many pleasant (and occasionally unpleasant) interactions between humans and monkeys. Be prepared.
7. Tegenungan Waterfall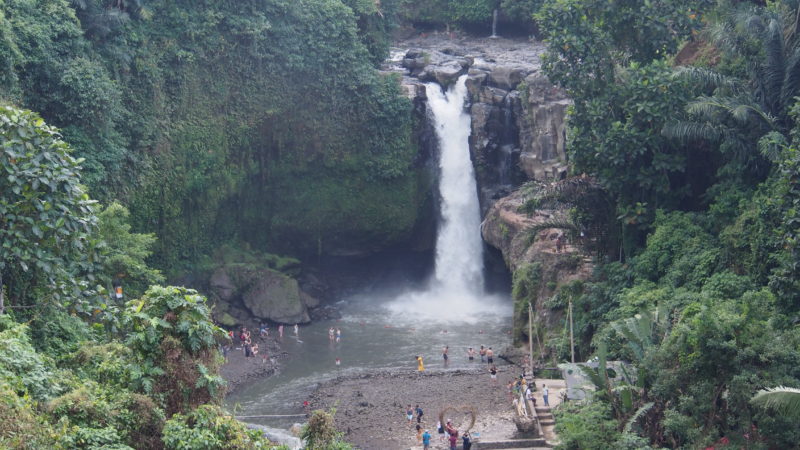 You may like to complete your Bali tour with a visit to a waterfall. There are several waterfalls on the island.
The Tegenungan Waterfall located conveniently halfway between Ubud and Denpasar is a favorite one.
The walkway leading to the waterfall is pleasantly lined with wide array of souvenir shops, local food warungs, handicraft and fruit stalls. You need to descend via a short flight of stairs to the waterfall base pool.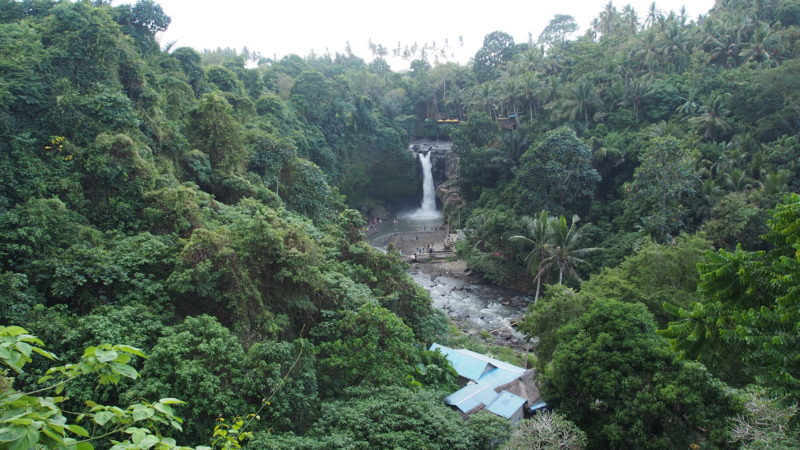 Here you will be delighted with a enthralling view of the voluminous water falling framed by dense greenery on one side and solid rocks on the other side. Truly spectacular.
You may like to take a dip in the cool waters. Or simply enjoy lazing on the broad pebble surrounding the pool relaxing in the way nature lovers would appreciate.
8. Taman Ayun Royal Water Temple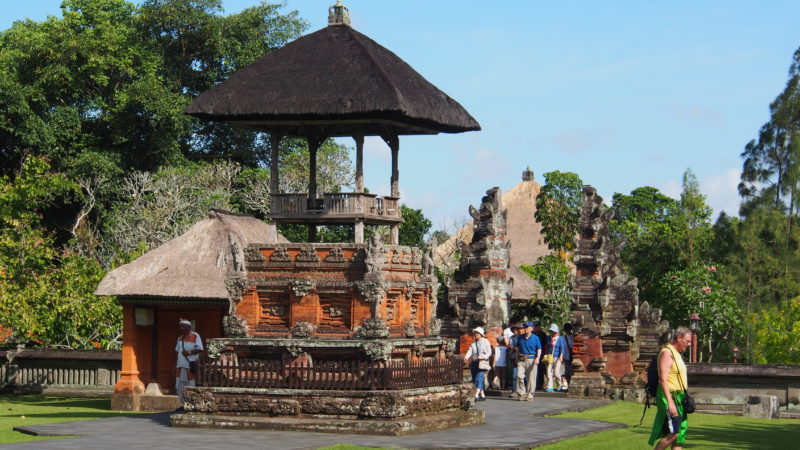 Another historical monument, built in 1634, is testament of the grandeur of the past Balinese Kingdoms The entire temple is protected by a wide and elegant moat.
Beautifully landscaped with spacious lawns you will find serenity and spaciousness in the outer courtyard.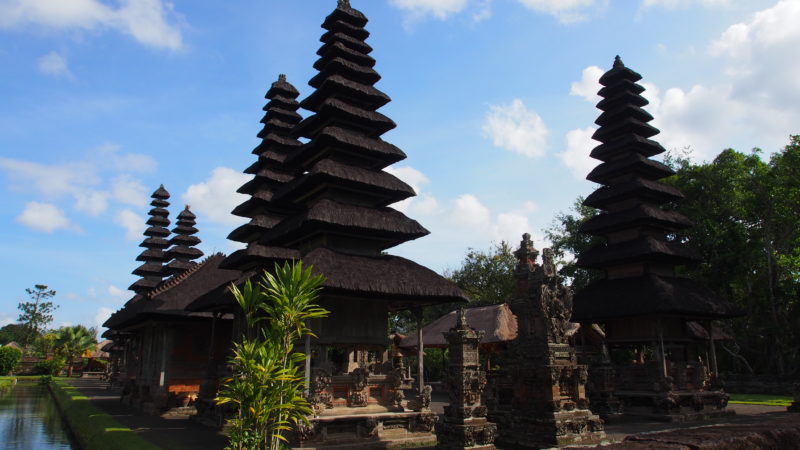 The inner courtyard also protected by a surrounding narrower moat with its well preserved multi-tier shrines (also called Meru) interposed with other temple edifices provides the chance of a worthy Instagram shot.
9. Tegalallang Rice Terrace (Alas Harum Agro)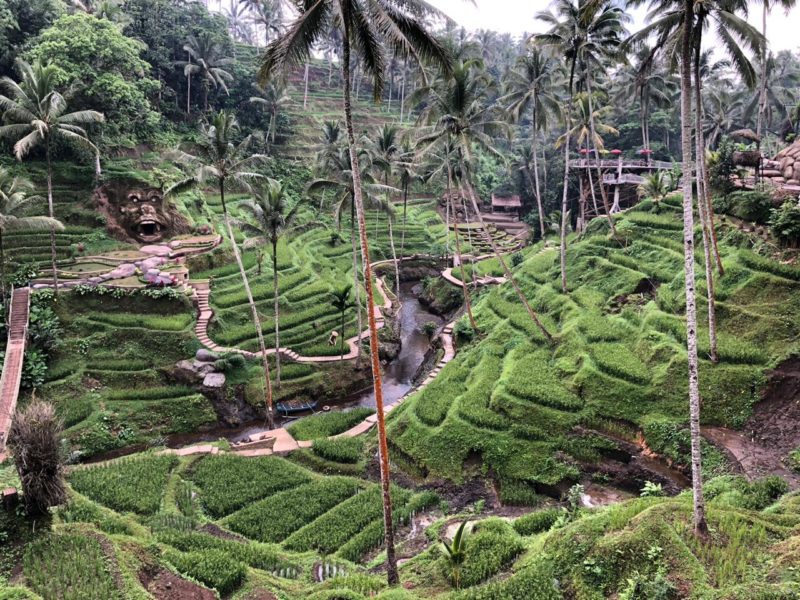 Bali is often associated with dramatic views of green rice fields cascading down on the hillside. Here is the actual visual opportunity to look at it.
You should also avail yourself to the many opportunities to freeze these wonderful memories against the backdrop of dramatic scenes.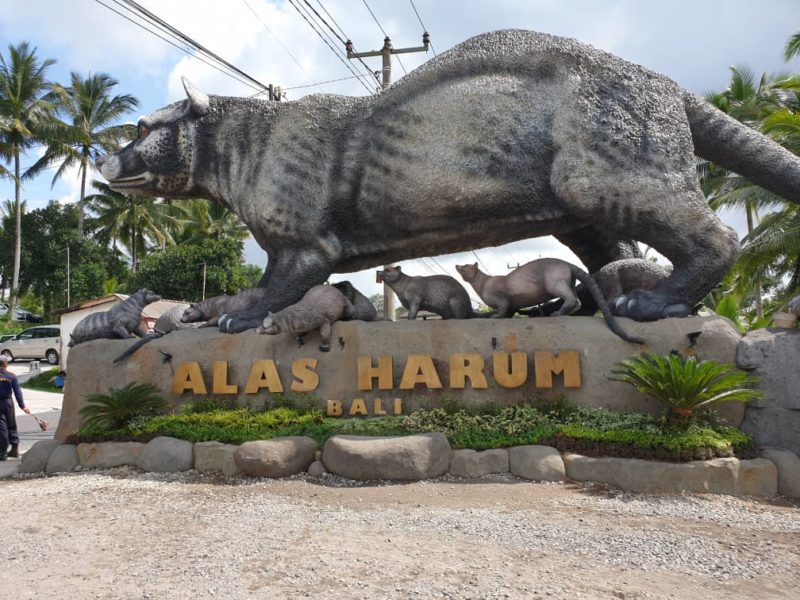 If you are a coffee aficionado, you will able to learn of the process of making civet coffee (Kopi Luwak) which is widely sought after for its unique smooth but not bitter taste. With the process demonstrated to you here, the mystery of the civet coffee will be banished forever.
Alas Harum Agro provides the instant opportunity to meld into the dramatic scenario. You may take the opportunity to be propelled in a swing in an exhilarating experience. Imagine being swung right into the air above the rice terraces.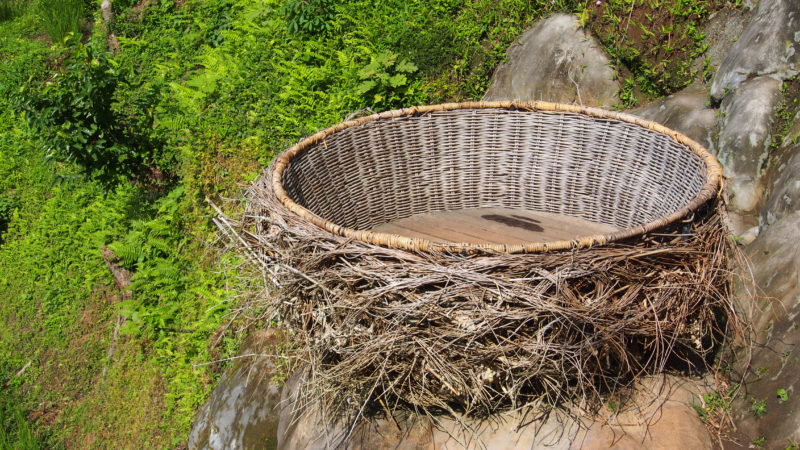 With numerous bird nests adorning the landscape, there are plentiful opportunities for a quick snapshot of such wonderful memories.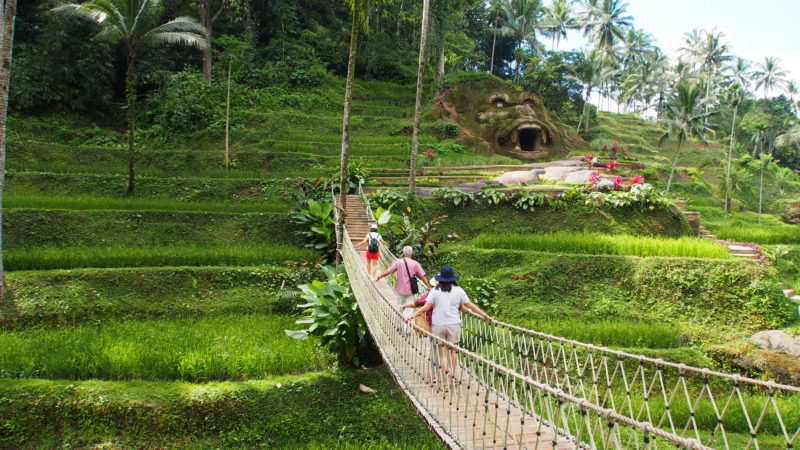 10. Villa Experience Amidst Paddy Fields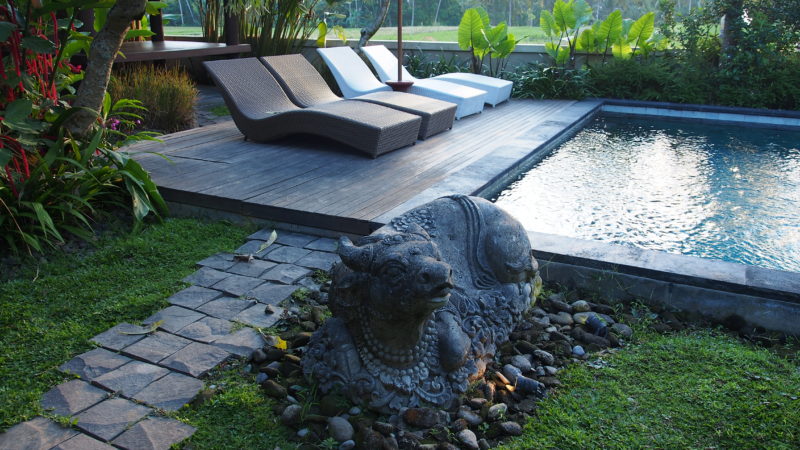 No trip to Bali would be perfect without experiencing a villa stay amidst the serene paddy fields. To benefit from this you would need to plan the stay near Ubud, the cultural centre of Bali.
Here in Ubud, you would be spoilt for choice to select the type of villa that you need- the number of rooms, the setting, the budget and of course the surrounding paddy views.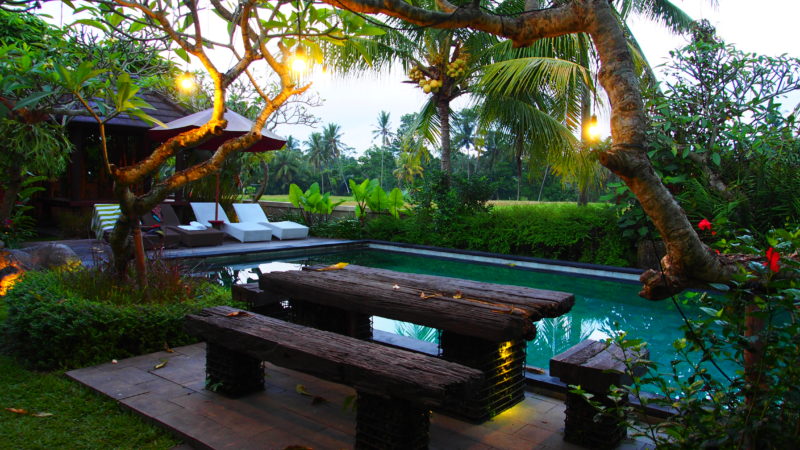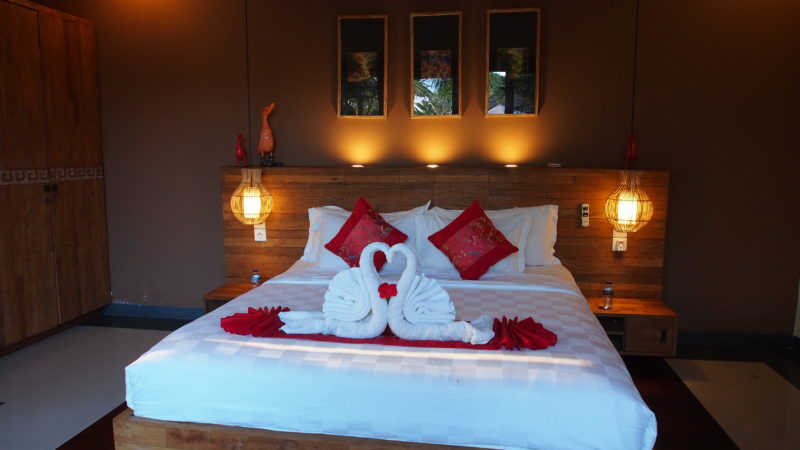 We selected a villa (named Virgin Villa Ubud) which has all the comfort trappings which we enjoyed thoroughly. A typical villa will have 2 to 4 large decorated rooms with a nicely appointed living room cum kitchen.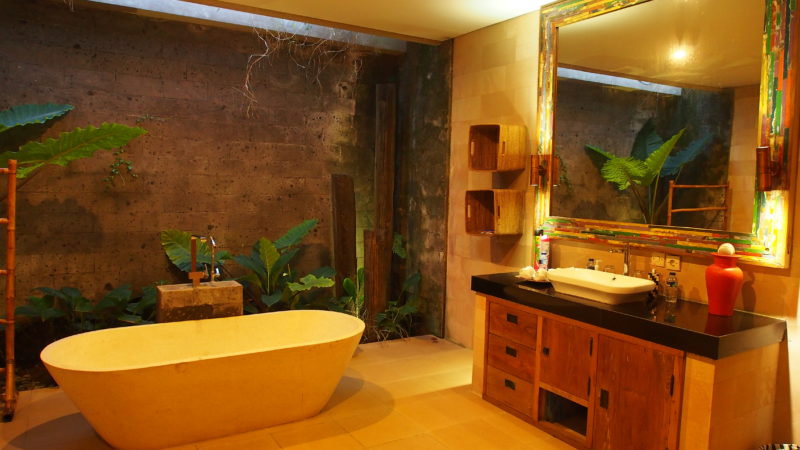 All rooms are provided with an attached bathroom and toilet. A wide courtyard which is thoughtfully landscaped with colorful flowers. A mid-size oblong swimming pool enables us to enjoy ourselves fully in a refreshing dip after an eventful touring day.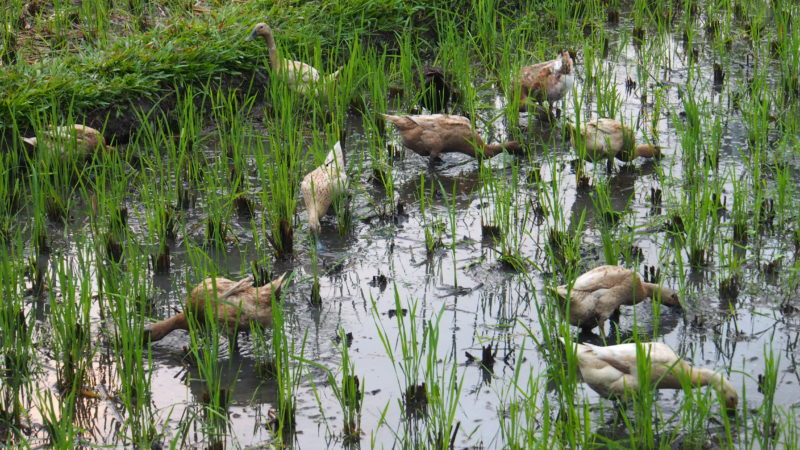 You will, like us after a sound sleep, awake to the wonderful sounds of gaggle of ducks frolicking in the adjacent paddy fields.
Most mornings, you will also be able to witness the beautiful sight of the rising sun. A spectacle not to be missed!
This article was written by Richard.
---
Related articles:
Top 13 Attractions To Visit In Danang, Hoi An & Hue (5 Nights)
9 Fun Things To Do At Asakusa (Tokyo, Japan)
My Trip To Tsukiji Market (Tokyo, Japan)
6 Fun Things To Do In Akihabara, Tokyo
What To Do In Ocean Park: Some Attractions To Check Out Today
Voyager Of The Seas (Royal Caribbean) Review – Singapore To Phuket