What It Takes To Survive is yet another NERO mission by O'Brian in Days Gone.
Your task is to track a highly mutated freaker into a cave and find out what happened.
Here's a walkthrough of What It Takes To Survive in Days Gone.
Meet O'Brian
To begin the mission, meet O'Brian east of Wizard Island camp, as shown in the map below.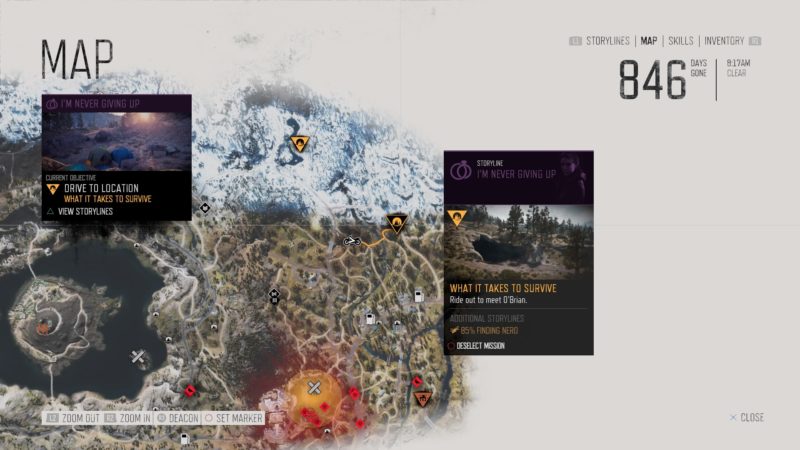 Drive to the area marked on the map. A cutscene will load as you arrive.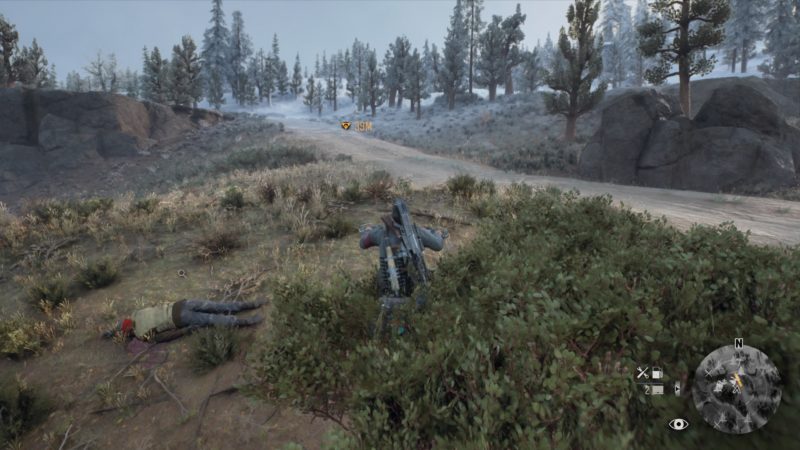 Deacon volunteers to help O'Brian again, in return for the latter helping to rescue him and Sarah from the camp.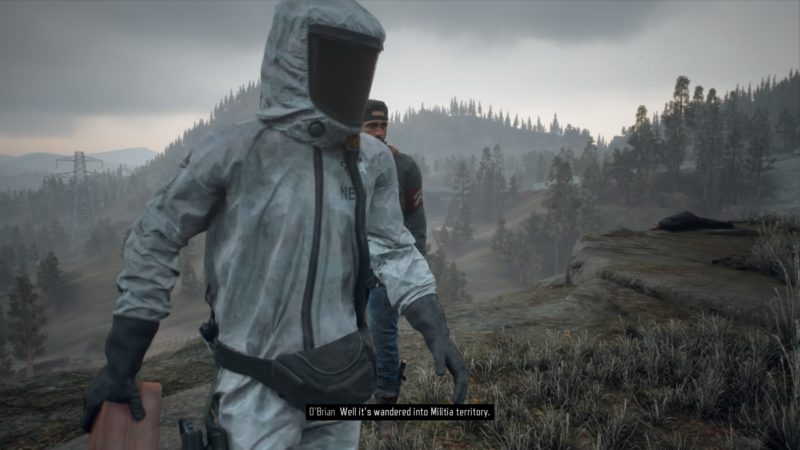 Enter the Ice Wind Lava Cave
O'Brian will mention that his team of men went into the cave tracking a mutated freaker, but they never came out.
Get to the location shown in the map.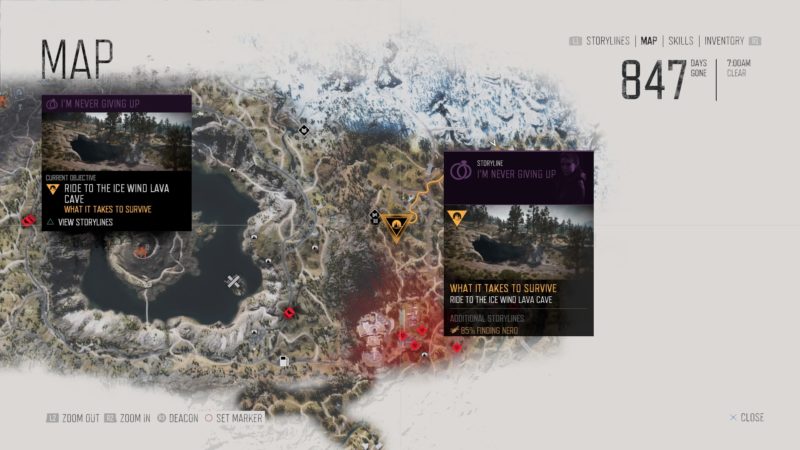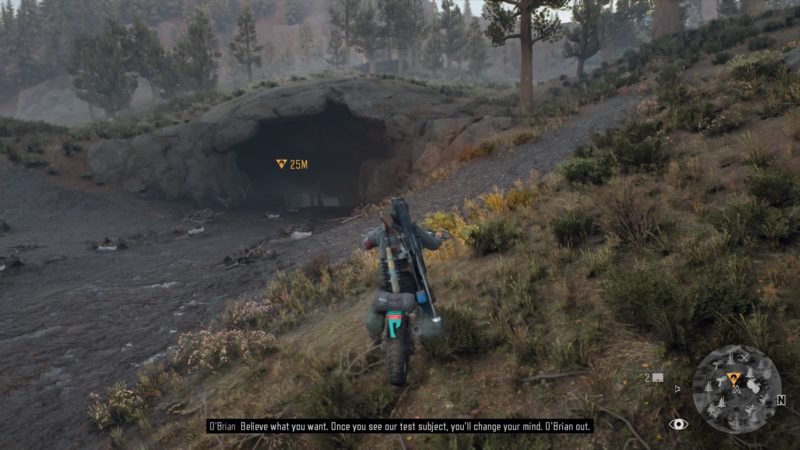 Go on foot and enter the cave.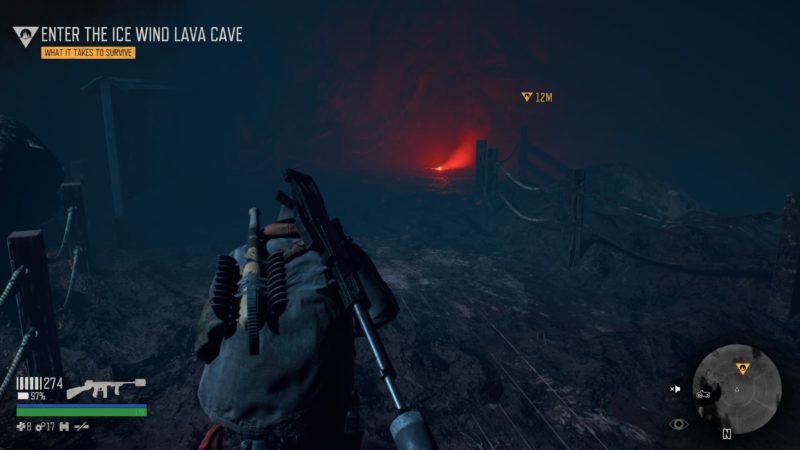 You'll see clues right after you enter.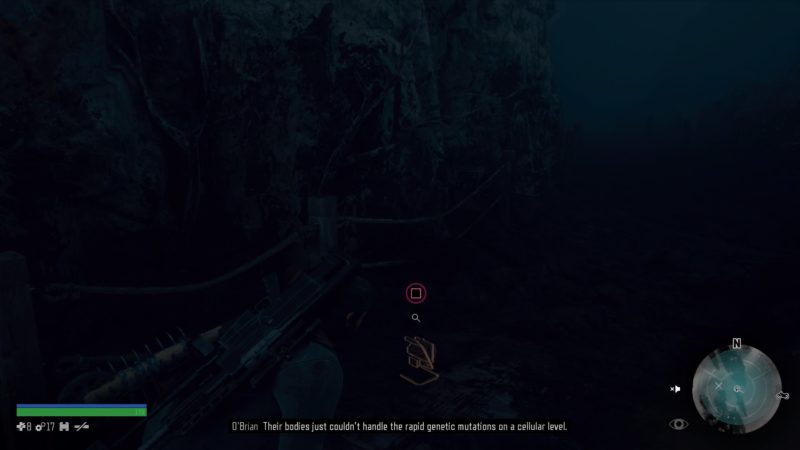 Explore the Ice Wind Lava Cave
Your mission is to find the four men, and also track the mutated freaker.
Inside, there'll be plenty of clues on the ground, in the blue area of the radar. Interact with them to get footsteps.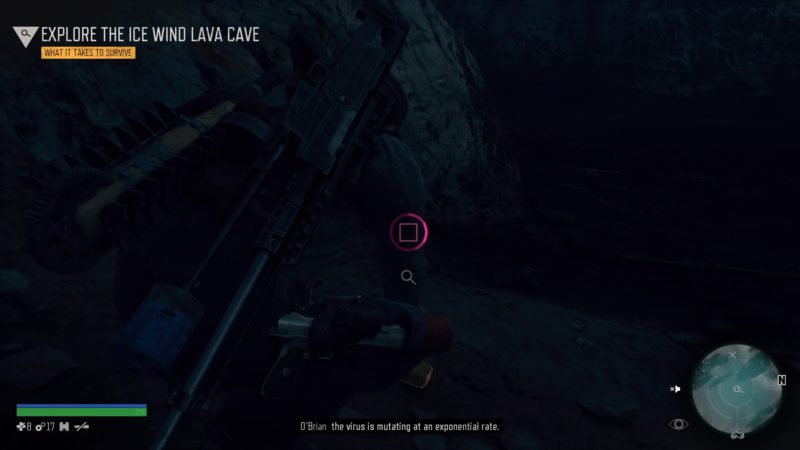 Keep following the steps.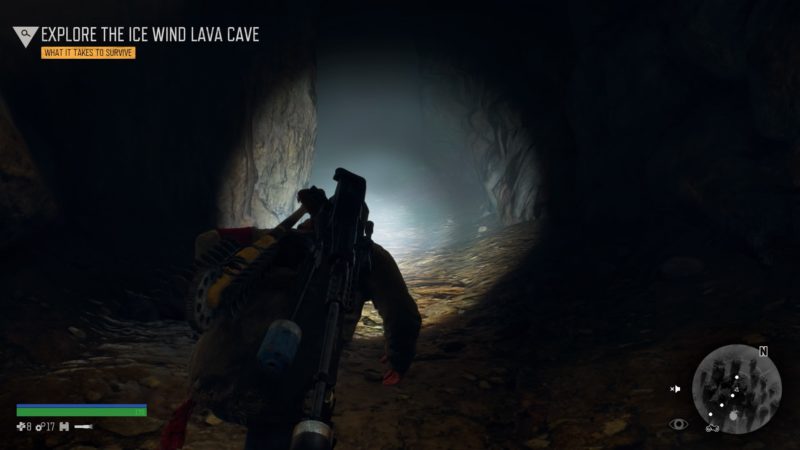 Similarly, interact with the dead body.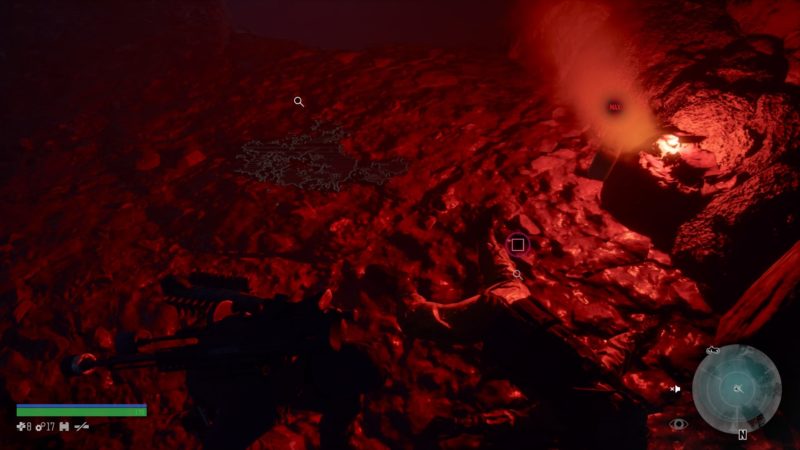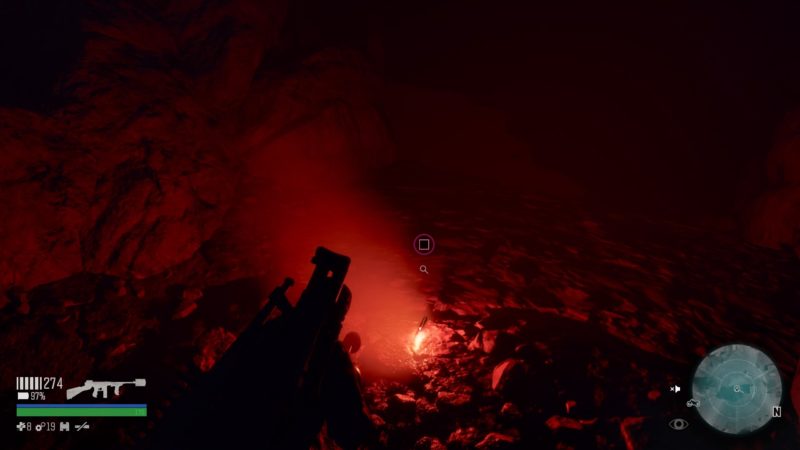 Keep going until you reach this gap on the wall. Go through it.
You'll see another casualty here. Interact with the dead body.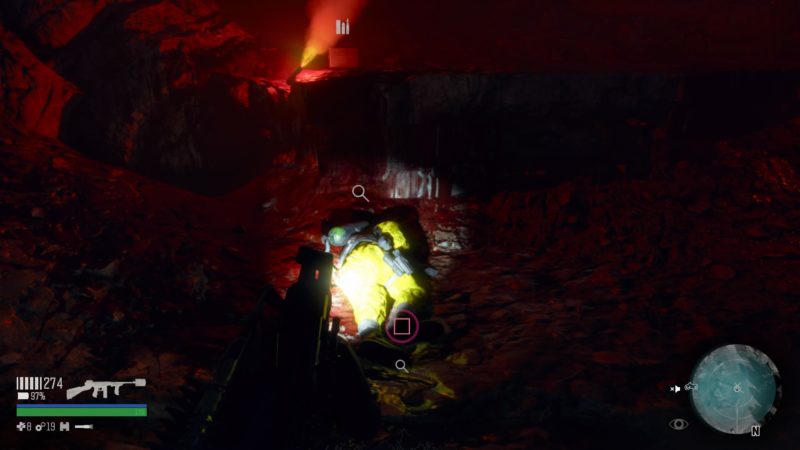 Keep following the steps until you reach the lowest part of the cave. It's like a rather big open area.
A cutscene will load when you discover this guy.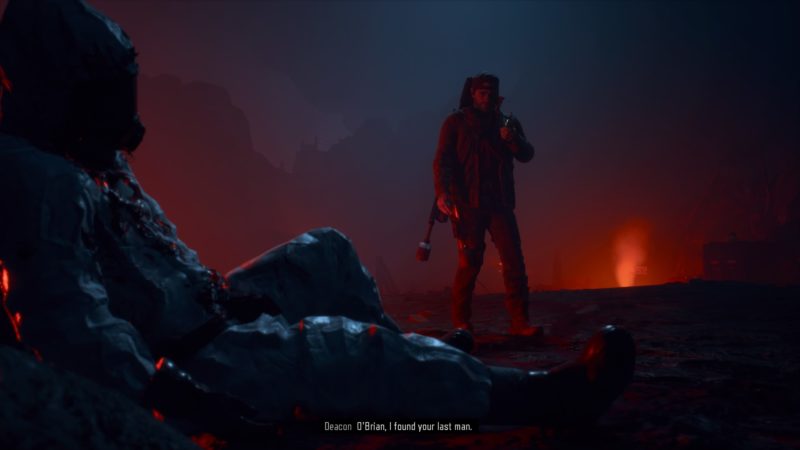 He was alive, but dies not long after.
Kill the Reacher
This is where the game introduces you to the Reacher. It killed all four men from NERO.
The Reacher moves very quickly. If you can't see him, just look at the radar to know if he's near.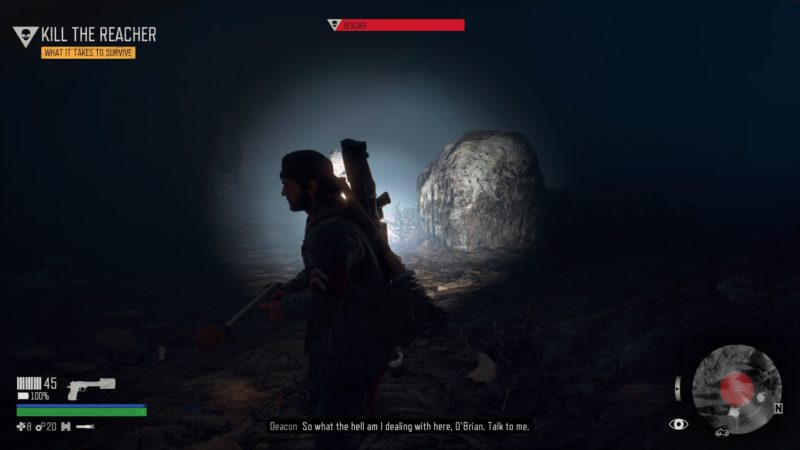 When you do spot him, use focus to land as many shots as possible.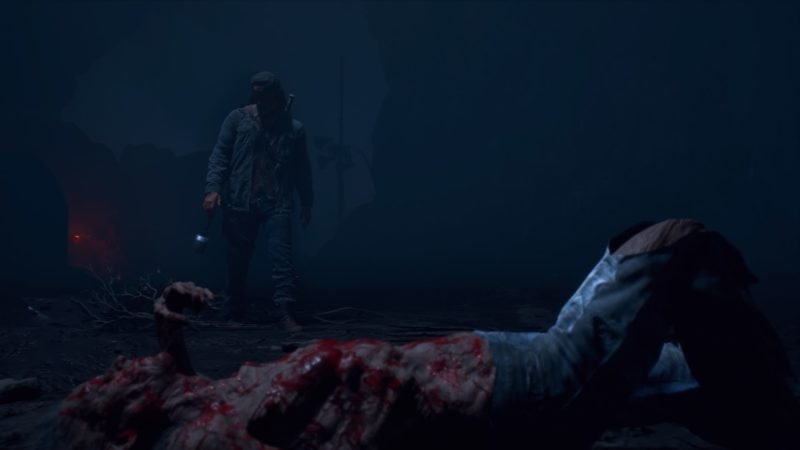 Clear the horde
After defeating the Reacher, the horde appears. This horde is not as big as the one in Chemult or the Sawmill.
It's small in comparison. Just use your molotovs and machine gun to clear them.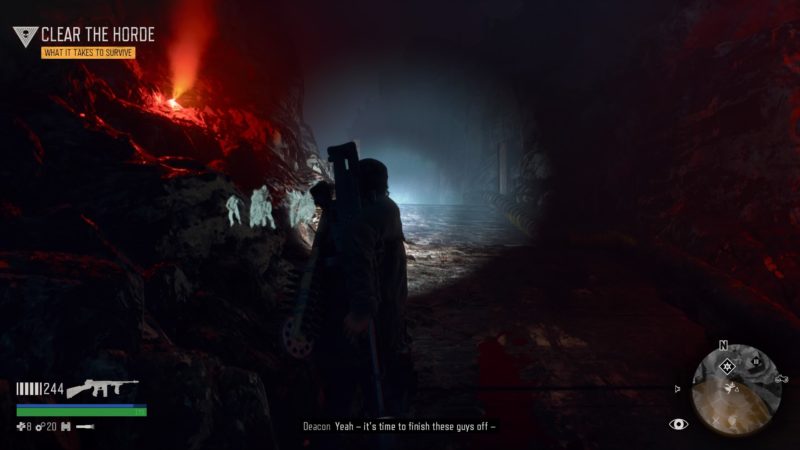 Getting a high ground may be an advantage as well.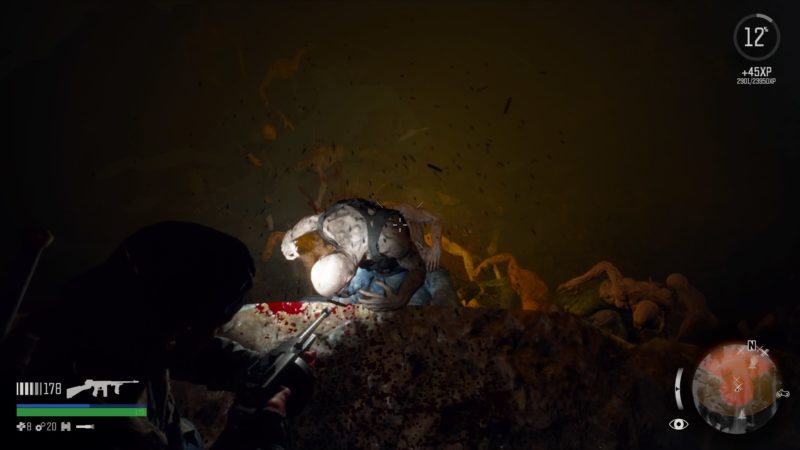 The mission completes after the cutscene. You will get 10,000 XP for this.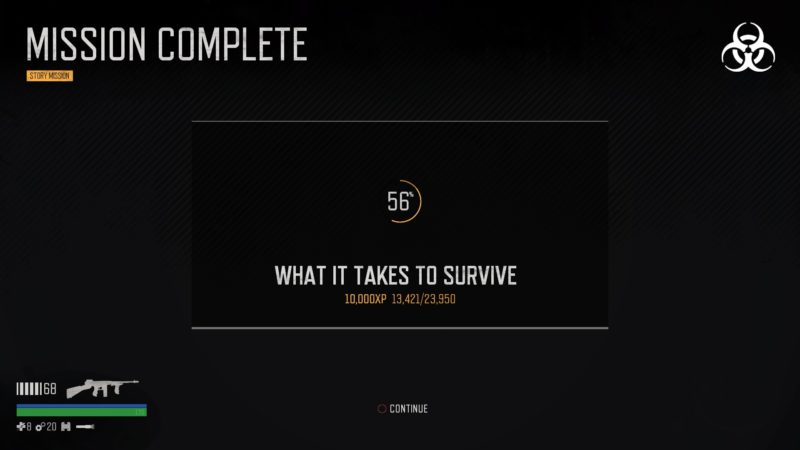 ---
Related articles:
Riding Nomad Again: Days Gone Walkthrough
You Alone I Have Seen (Kill The Horde): Days Gone Walkthrough
This Could Be It: Days Gone Walkthrough
I Don't Wanna Hang: Days Gone Walkthrough