We're Fighting A War is a story mission flowing from Not From Around Here.
Your task is to walk with Captain Kouri and look for Sarah in the camp.
Here's a walkthrough of We're Fighting A War in Days Gone.
Walk with Captain Kouri
Your first task is to follow Captain Kouri around camp as Deacon has a conversation with him.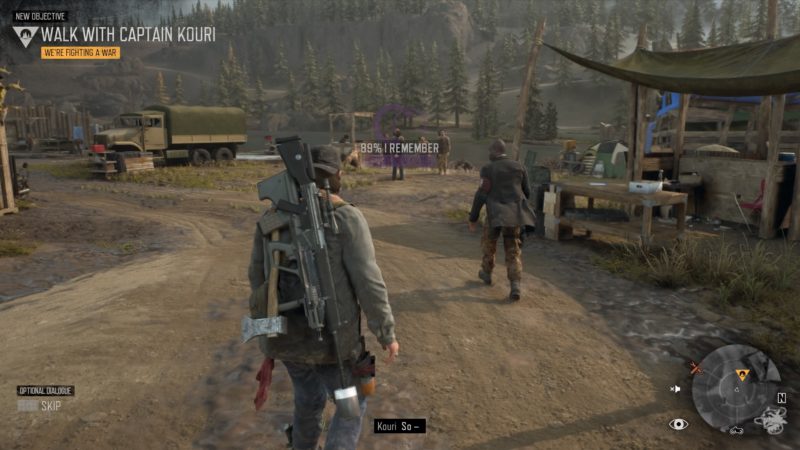 Find a drifter to question
After Kouri leaves, you have to ask around and perhaps look for Sarah to see if she's around.
Talk to the drifter nearby. He's the one wearing casual clothes (image below).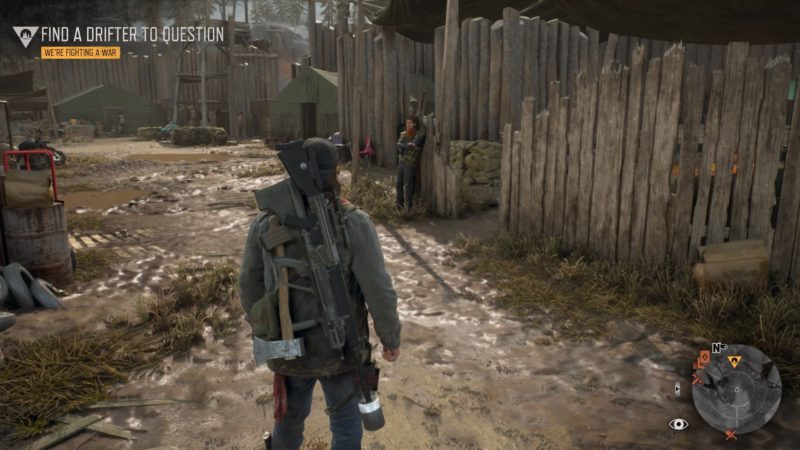 As he is of no use at all, you have to investigate the camp yourself.
Search Diamond Lake camp
You need to search three areas to see if Sarah is somehow alive.
The first one is just nearby. Go inside the tent and look for a clue.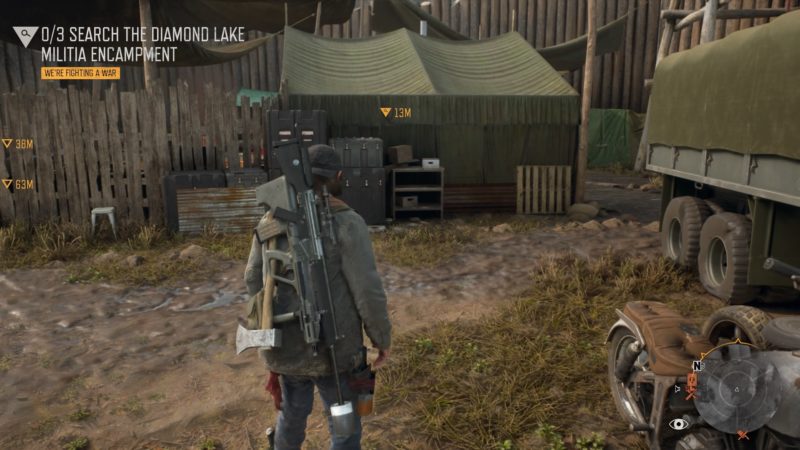 The next one is the infirmary. Walk inside and you'll find that Sarah isn't there.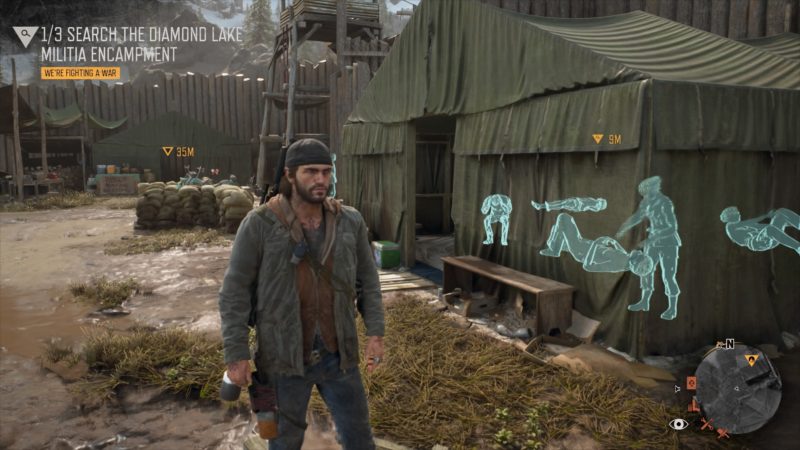 The last clue is also nearby.
Get to the bike
Kouri then calls for you to follow him. Get to the bike.
The mission updates again – Prove It To Me.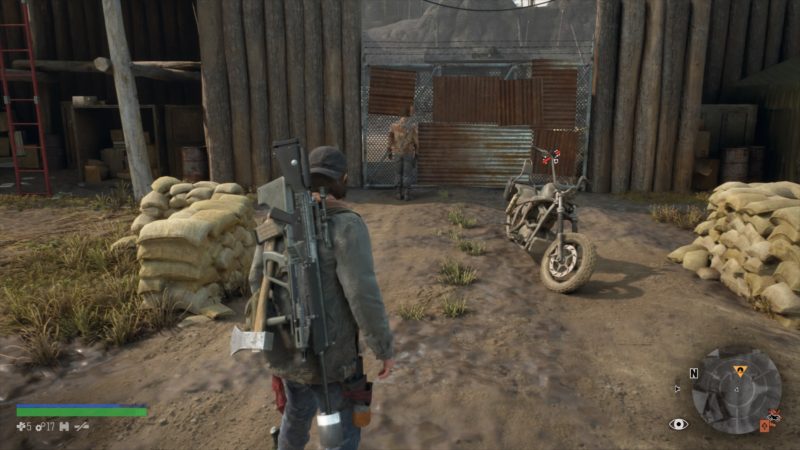 Ride with Captain Kouri
Grab your bike and follow Captain Kouri.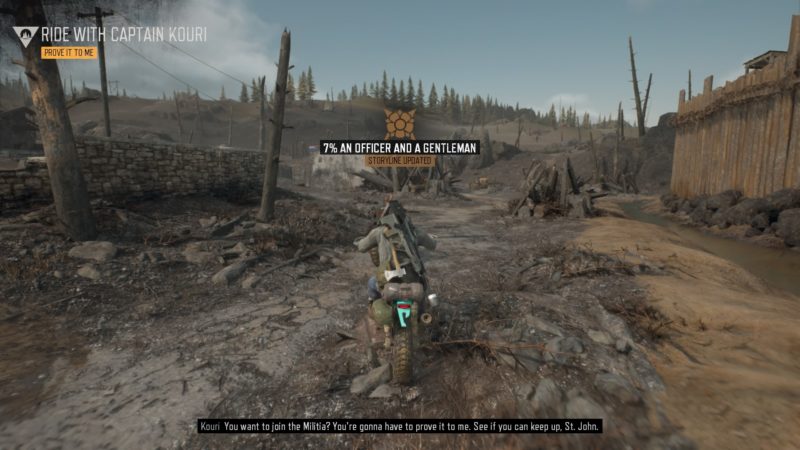 He'll need your help to track down a man who went AWOL.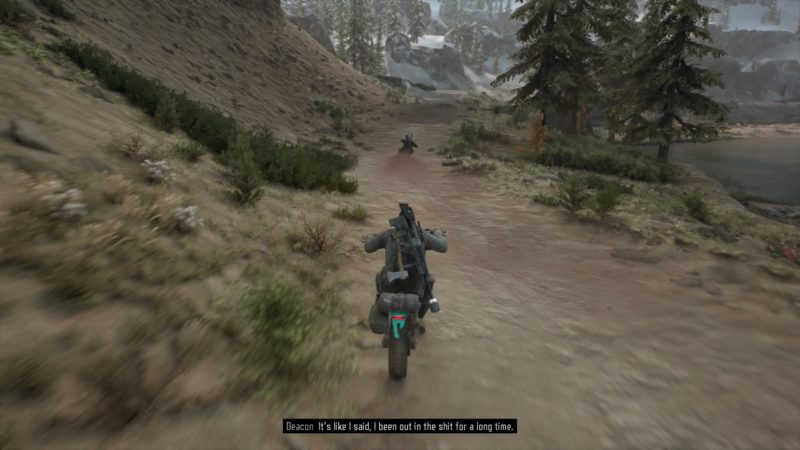 A new mission will start after this.
---
Related articles:
Days Gone: How To Get The Best Weapons
We Will Take Back This World: Days Gone Walkthrough
Without Being Seen (And Series Of Missions) – Days Gone
Rogue Tunnel Nero Checkpoint: Days Gone Walkthrough
No Beginning And No End: Days Gone Walkthrough
Moments Of Lucidity: Days Gone Walkthrough