Weissbrau is a German restaurant or pub located at Pavilion Kuala Lumpur. It's situated near La Bodega, Dome and Cafe de Paris.
I visited this restaurant early in the morning when the mall was just opening and their kitchen was already open.
Their regular ala carte menu was also available at 10 am. Here's a short review of Weissbrau.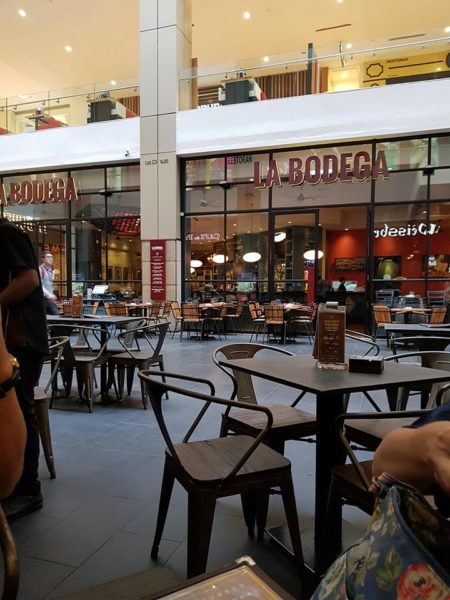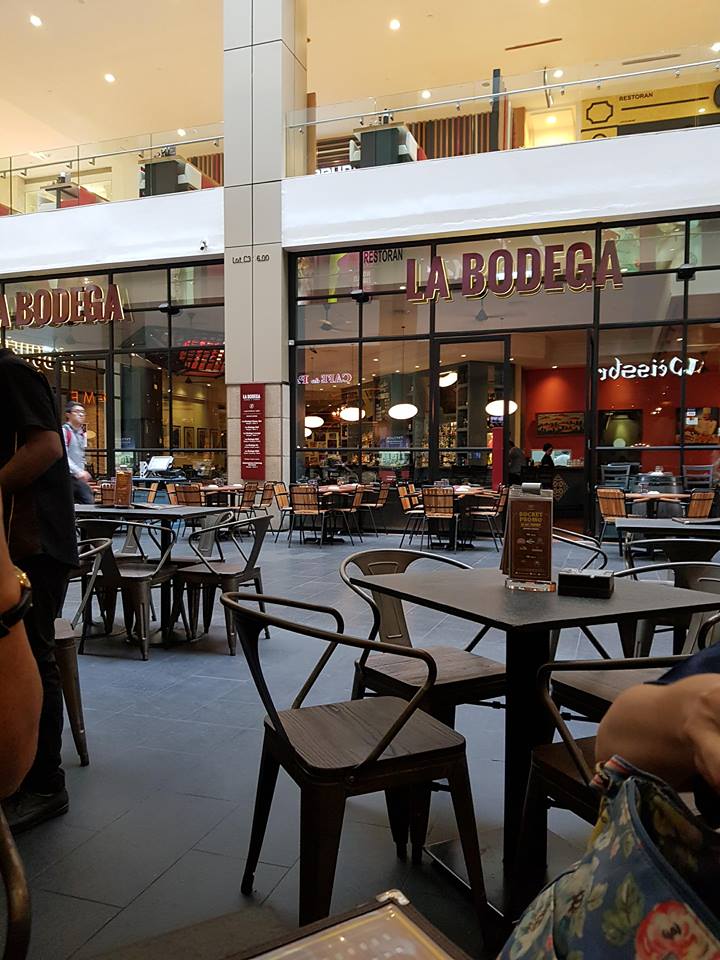 I definitely didn't expect to have breakfast here since it's usually crowded at night. It's more of a place to drink beer rather than eat pancakes.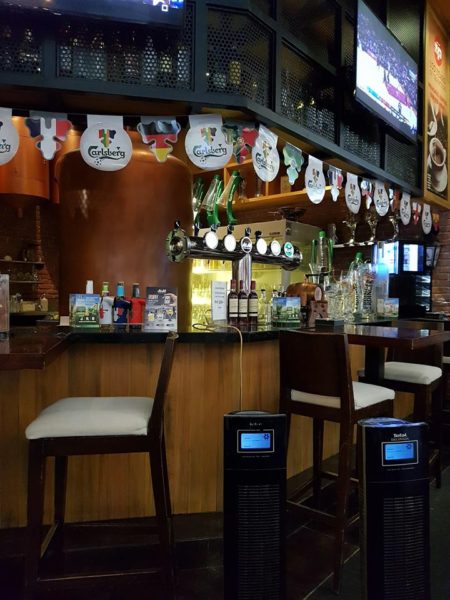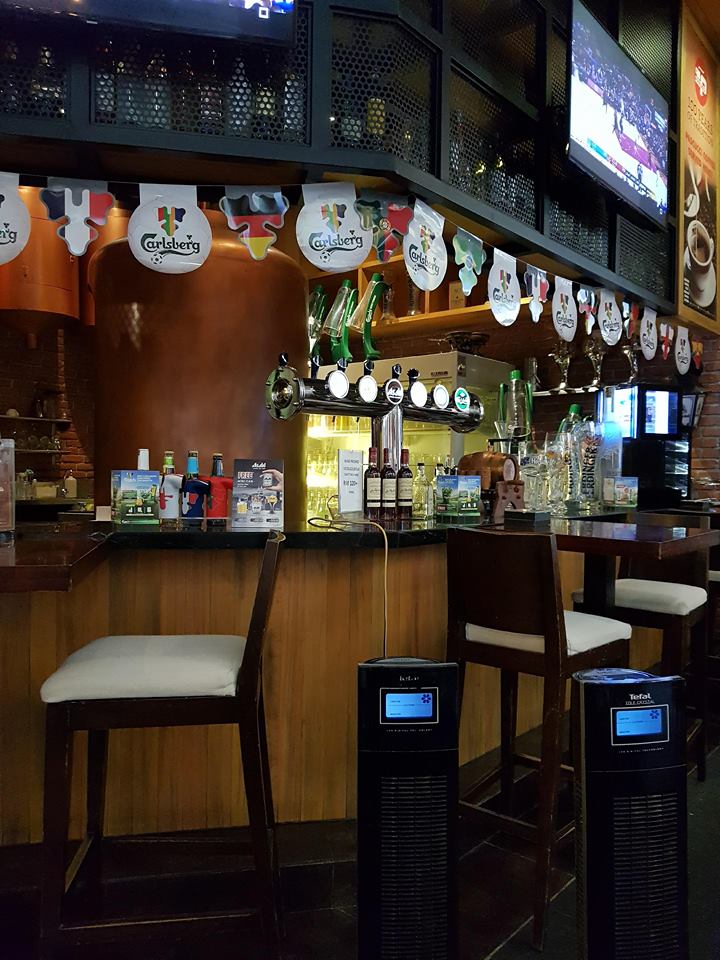 As you can see, they have beer taps here.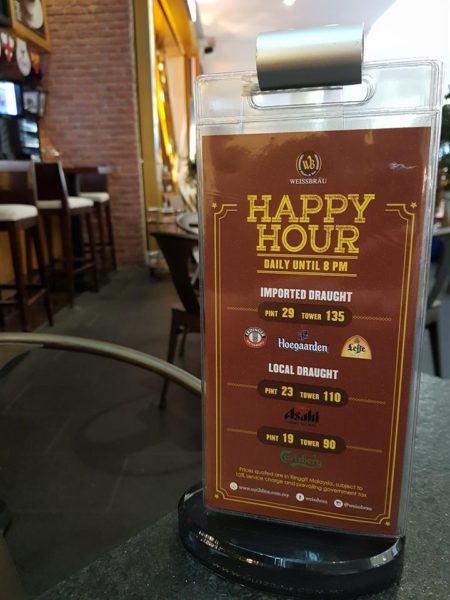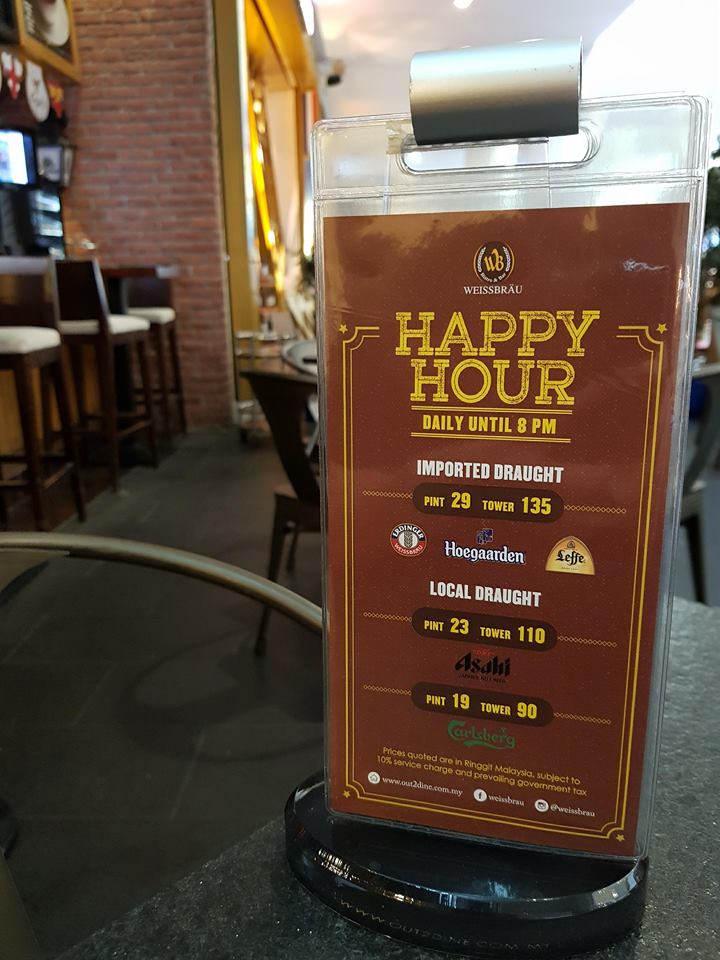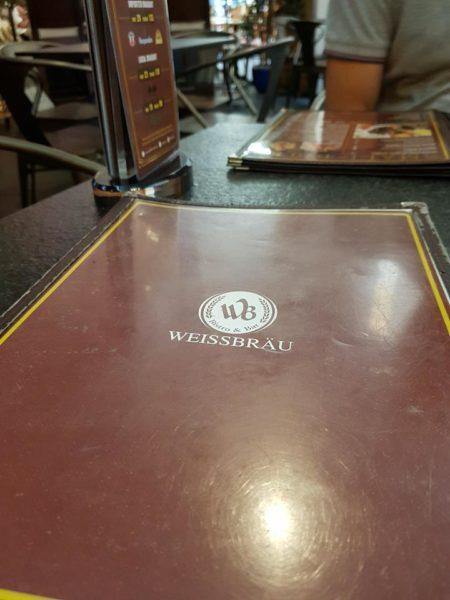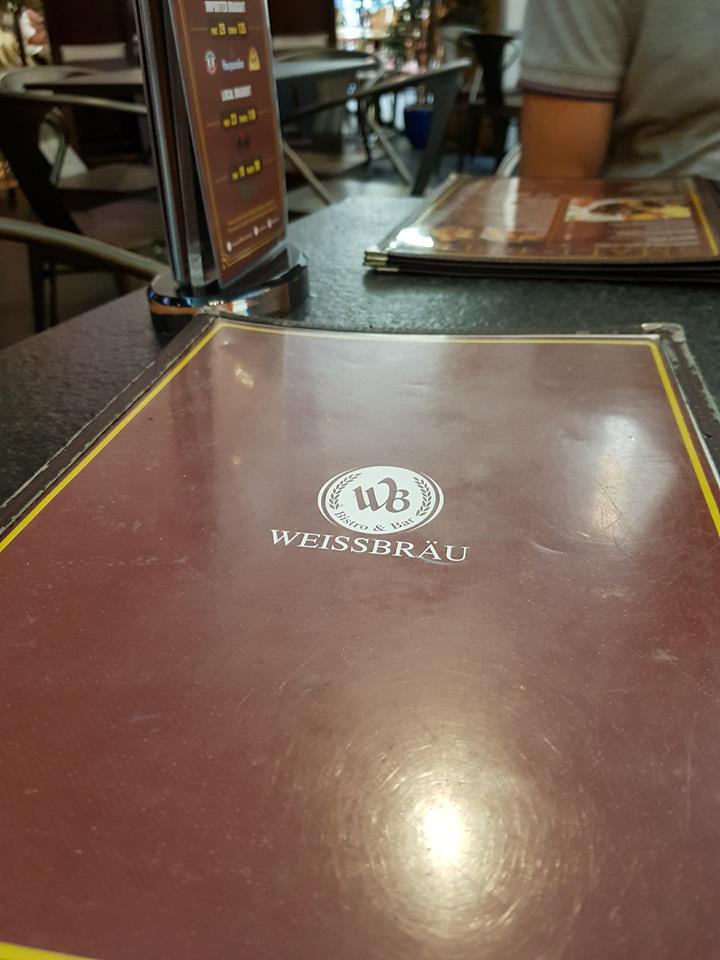 This is their menu.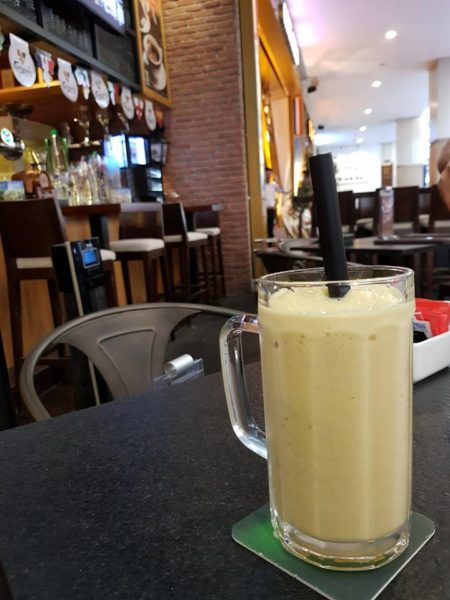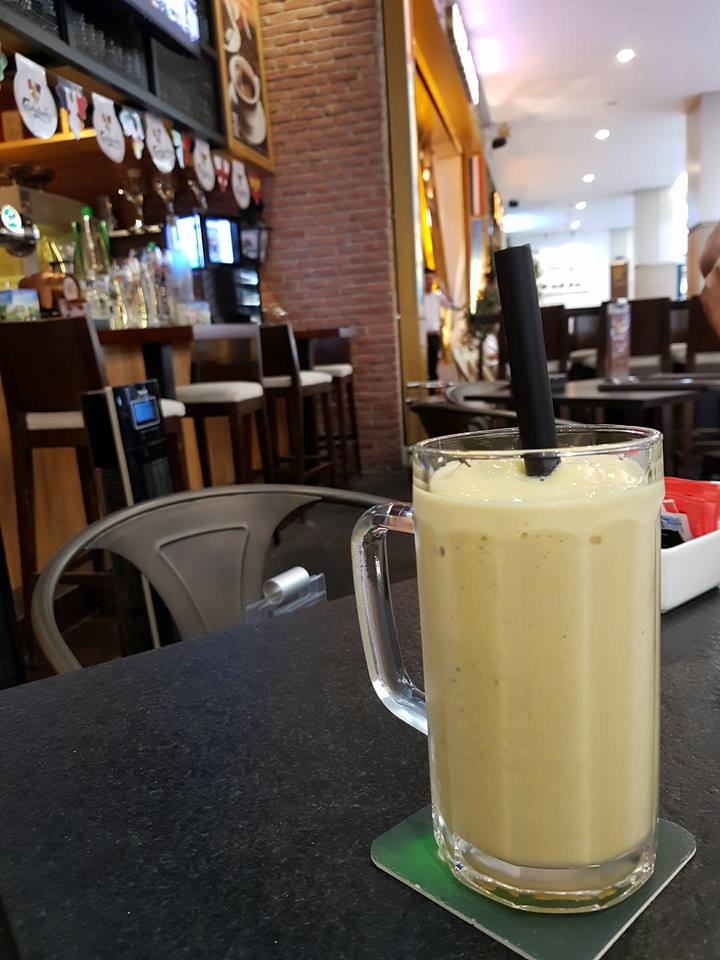 I ordered the mango smoothie which was cheaper than their tea. It was actually quite good and tasted quite genuine.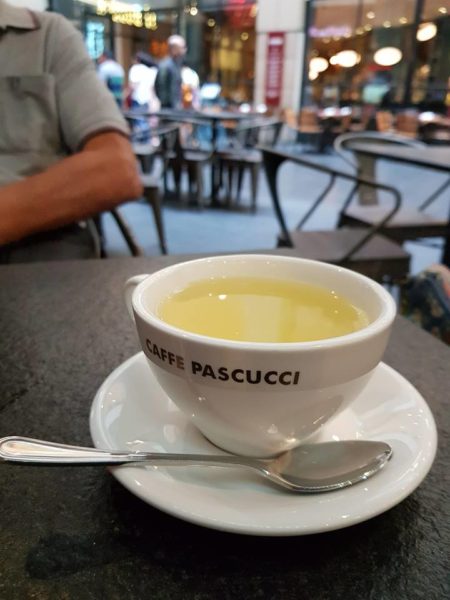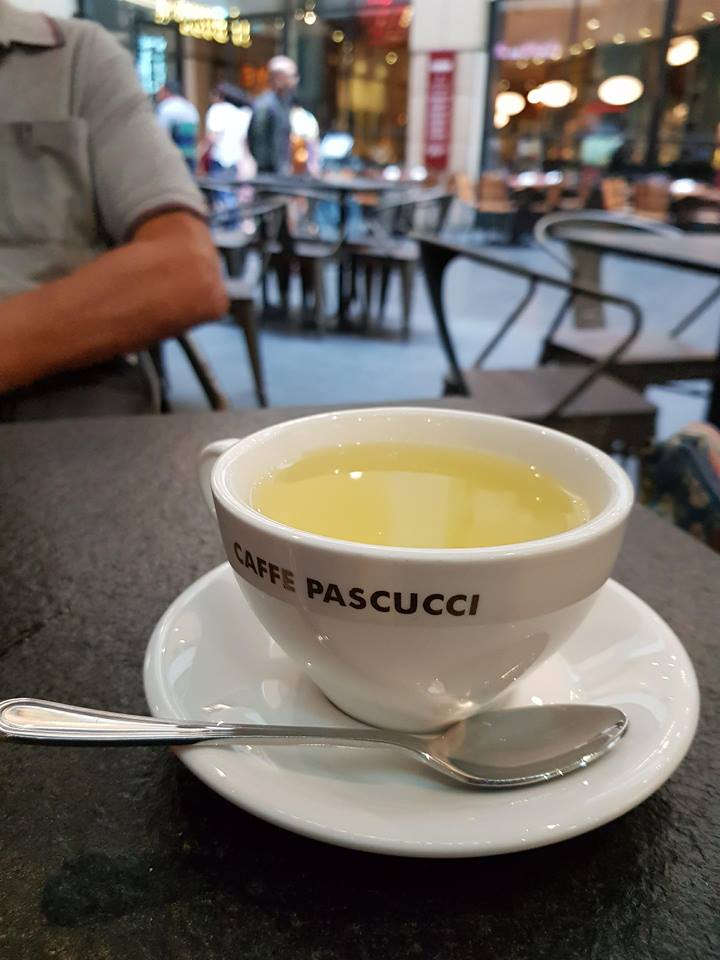 Their chamomile tea was slightly more expensive than the mango smoothie.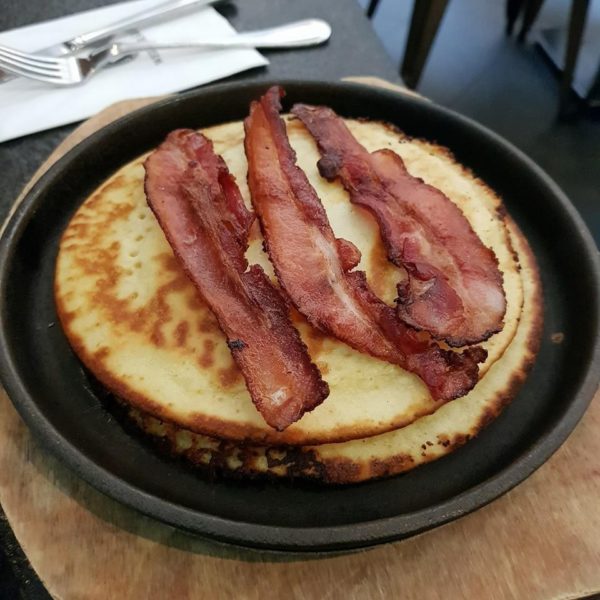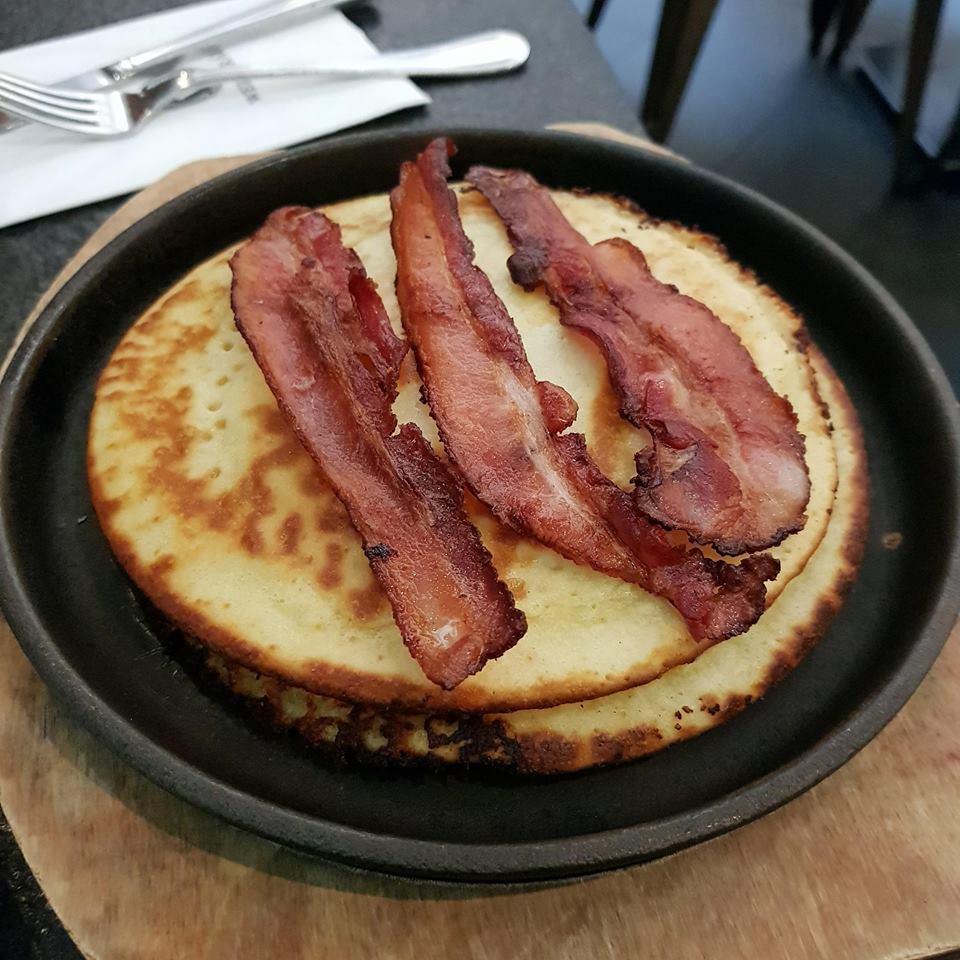 Now, comes the highlight of the day. We ordered the bacon pancake as it's in the breakfast menu and looks good.
The pancake comes in a stack of two, and it was really good. The pancake was crispy, tender and a little sweet even without maple syrup.
You don't even need to add anymore syrup even though you're given some. The bacon was also crispy and delicious.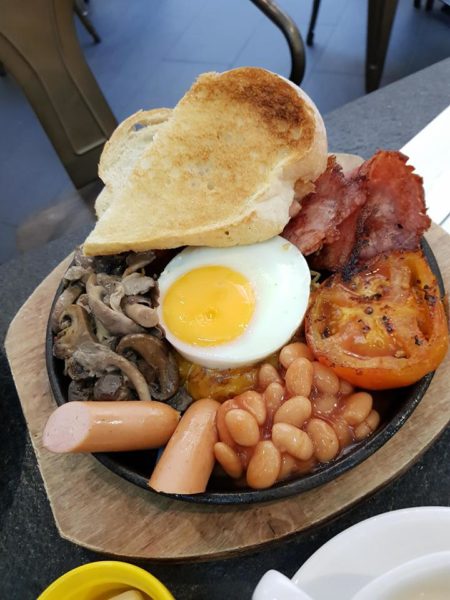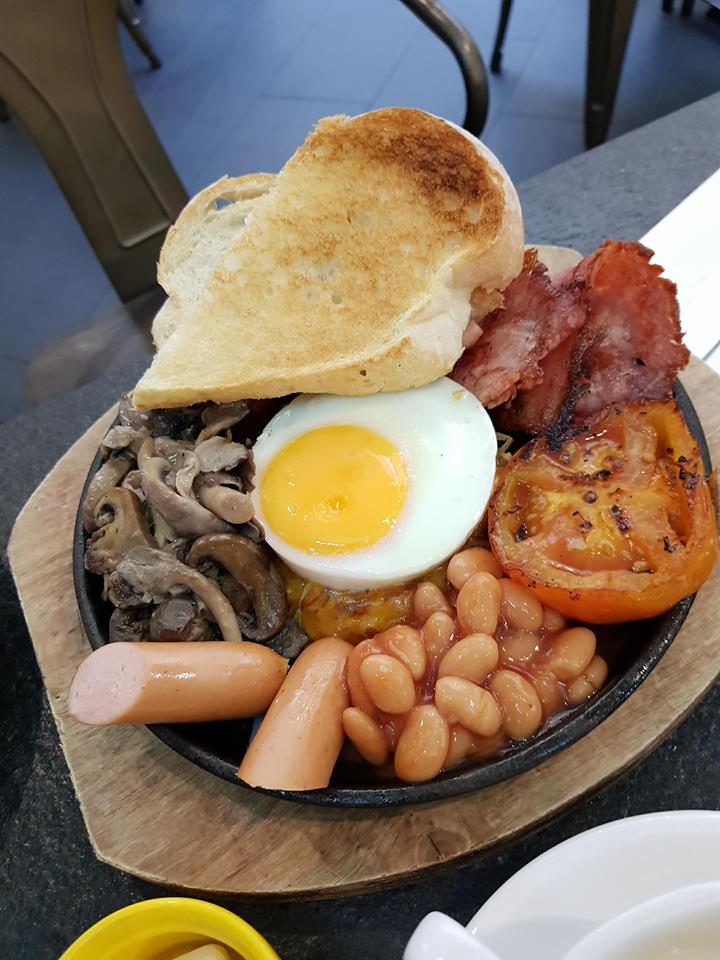 Next is the all day breakfast set served in a skillet. It came with big slices of bread (there's another slice not in this picture). It also has grilled tomato, bacon, fried egg, baked beans, hot dogs and mushrooms.
Below the fried egg is actually another layer of sliced potatoes cooked with cheese and other ingredients.
It was definitely a very filling meal. The food was better than expected.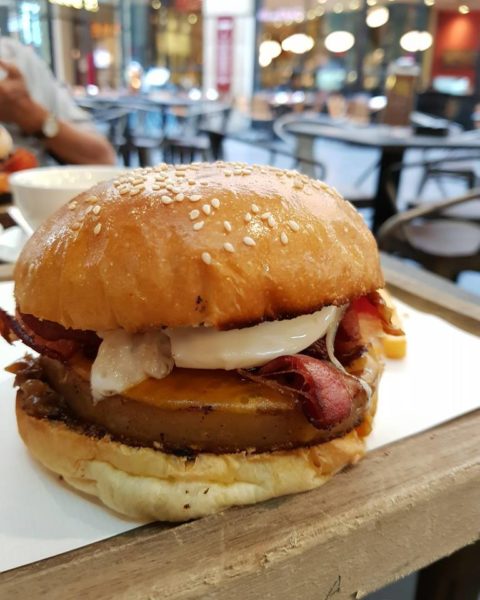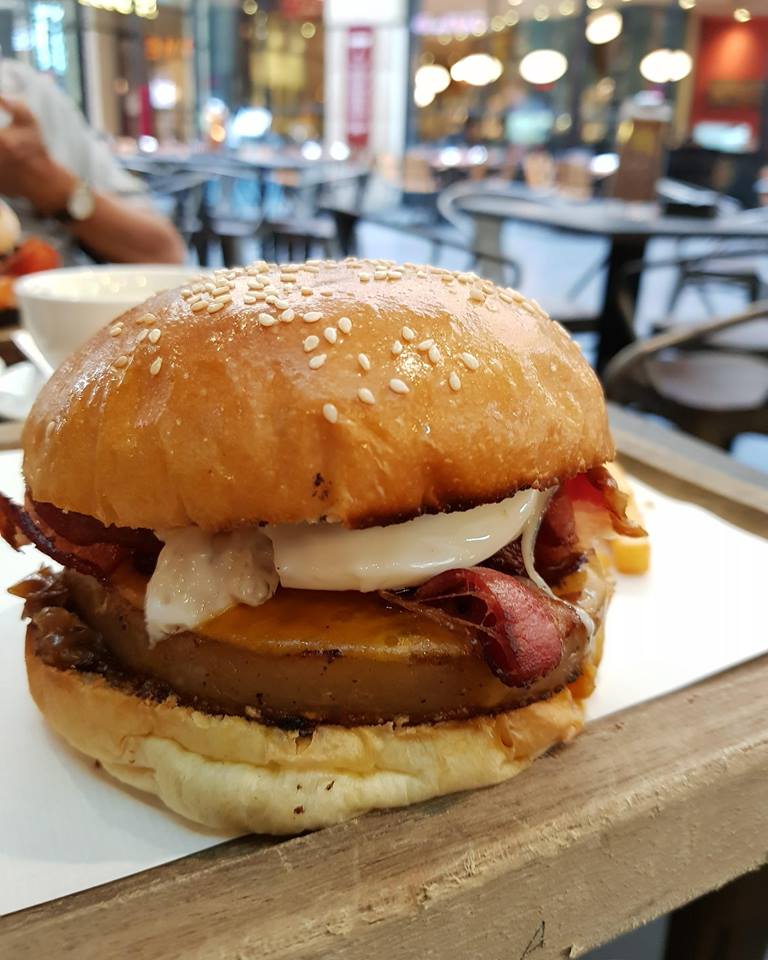 I ordered the pork belly burger from their ala carte menu and it was also good stuff.
The pork belly had a lot of fat on it, so if you can't tolerate fatty food, avoid this!
The burger also has fried bacon and egg in it, which makes it really high in calories.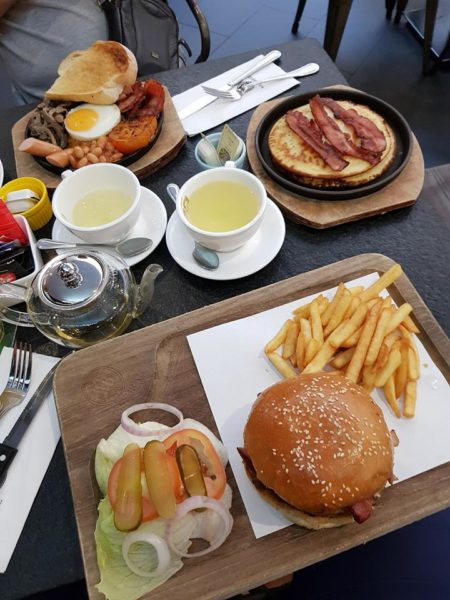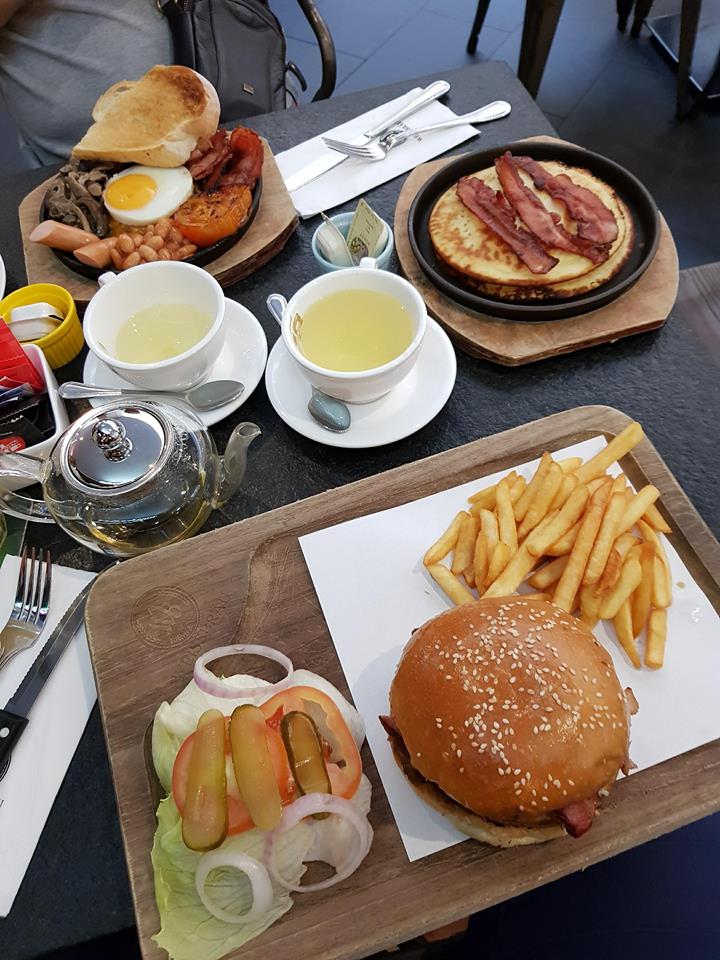 Overall, the food as Weissbrau Pavilion Kuala Lumpur was much better than expected.
I wasn't expecting to have breakfast here but it was a great choice and would love to visit again.
---
Related articles:
Suki-Ya Pavilion KL Review – Hot Pot, Shabu-Shabu And Sukiyaki
Waza Cafe @ Isetan The Japan Store Kuala Lumpur Review
Top 10 Attractions And Things To Do In Osaka