Weapons of Revenge is a mission that is available in Tom Clancy's Ghost Recon: Breakpoint.
The mission is to investigate the drone malfunction by first gathering intel.
Here's a walkthrough of Weapons of Revenge in Ghost Recon: Breakpoint.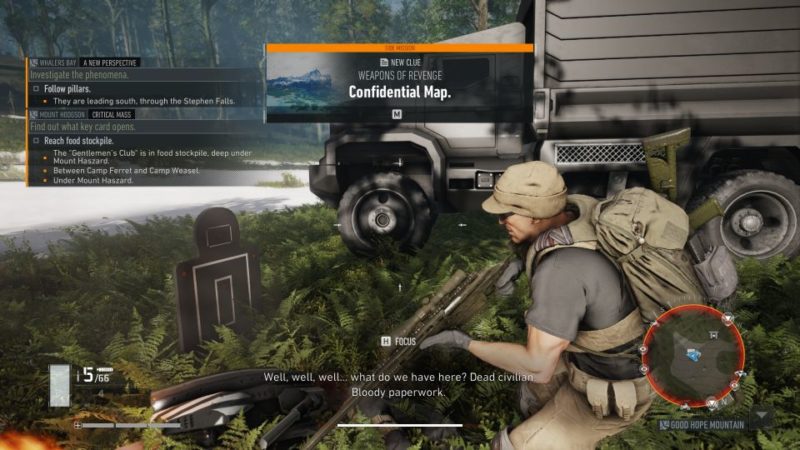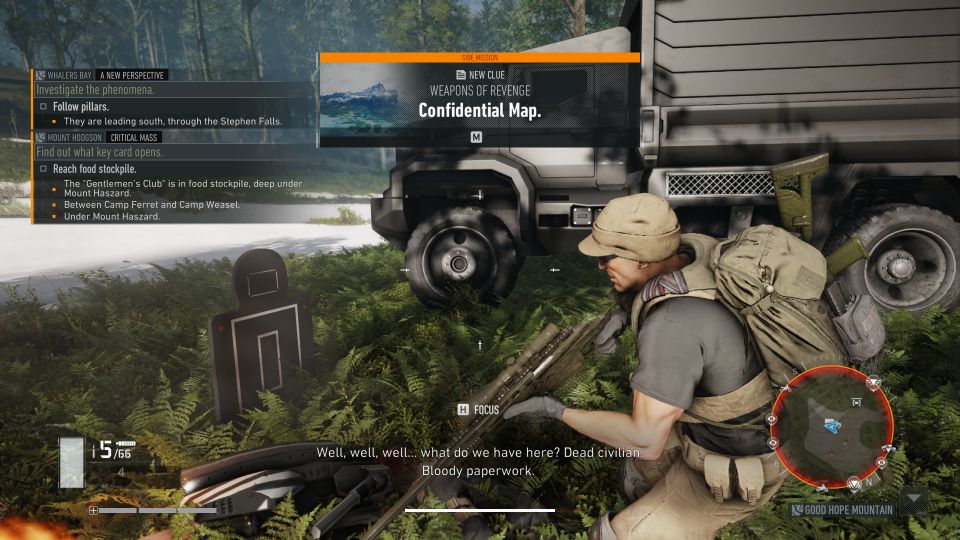 Search documents in checkpoints of Restricted Area 01
Your first objective is to look for documents at the checkpoints. There are two checkpoints – Weasel Bravo and Ferret Alpha.
Head to Restricted Area 01. Go to the location shown in the map below, marked by the player location.
You will find a checkpoint here.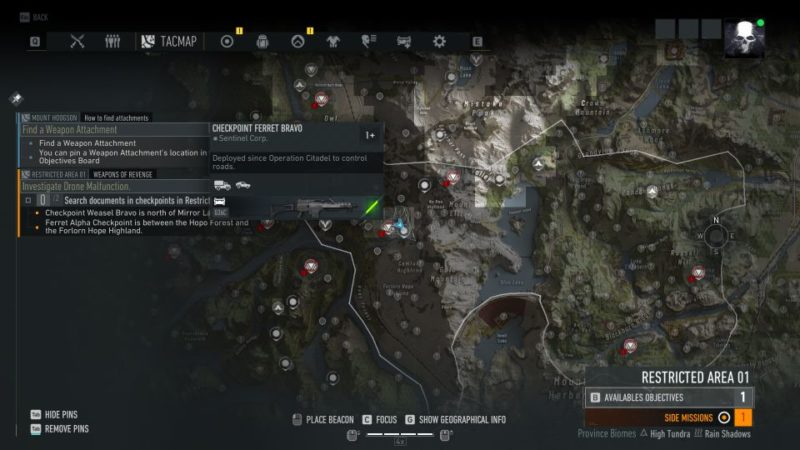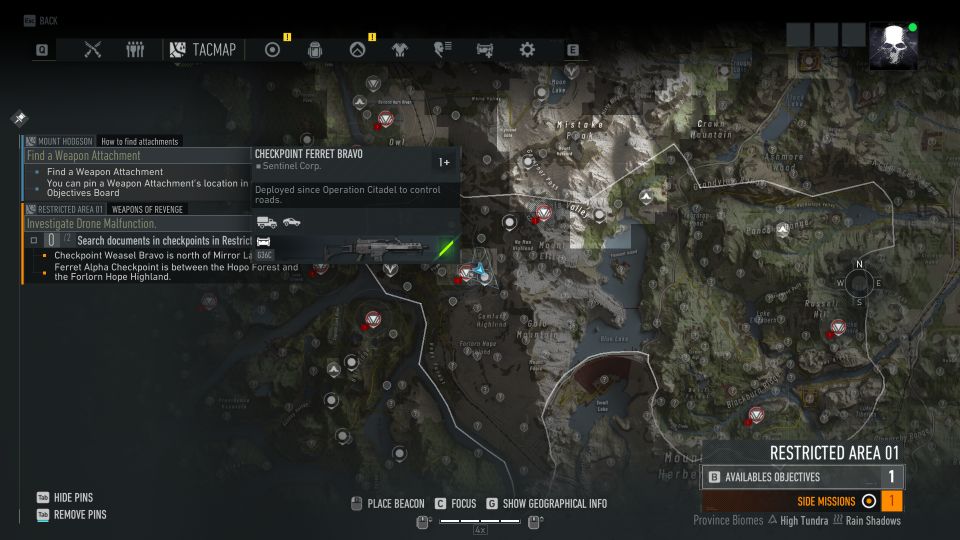 As usual, take out the enemies first. Use a sniper rifle to be precise and quick.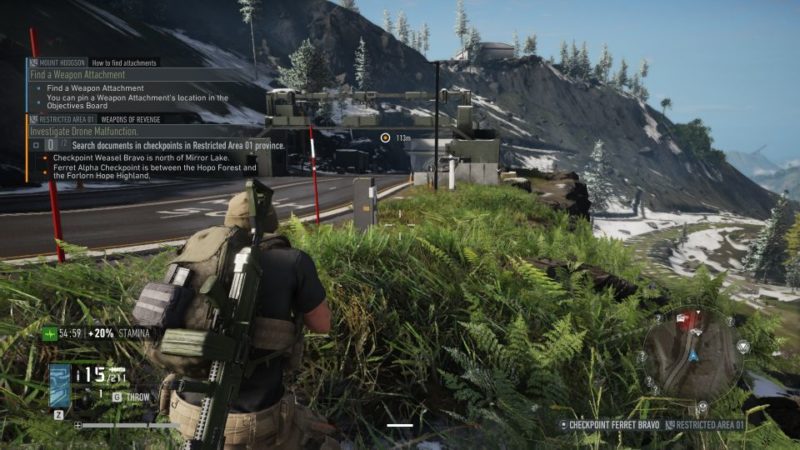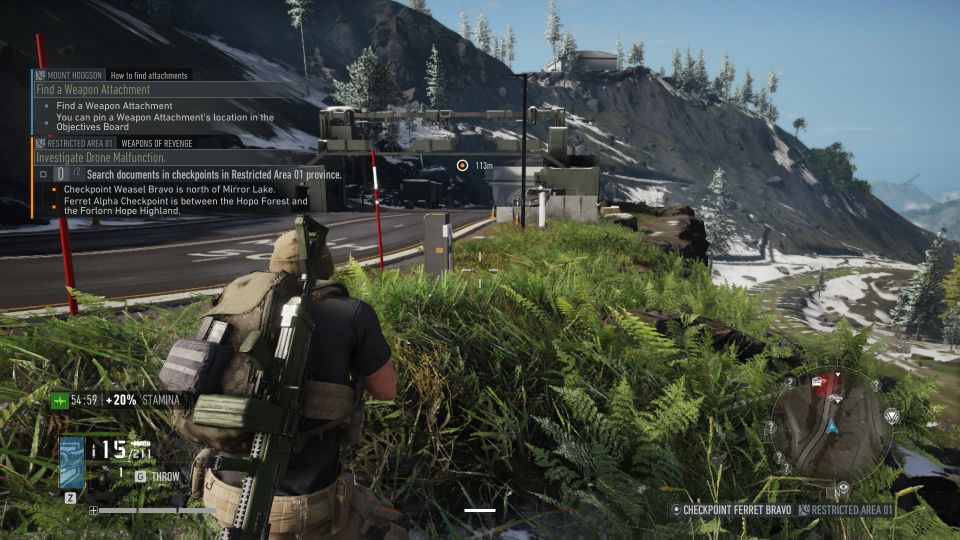 Once the area is secure, enter the buildings within the checkpoint area.
You should find two intel here.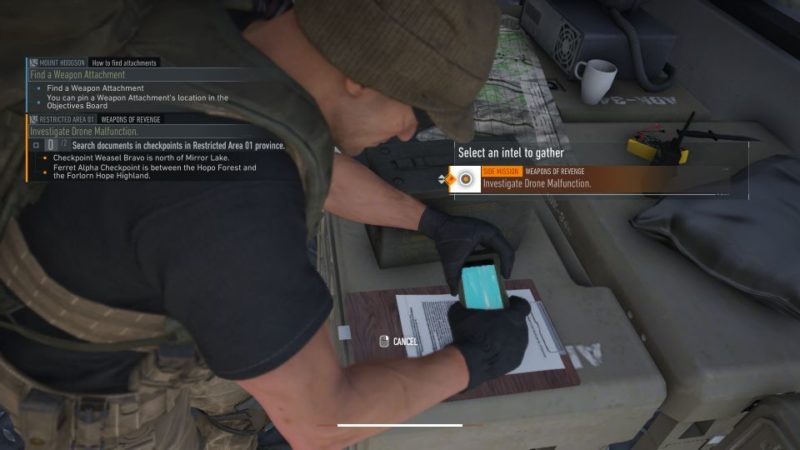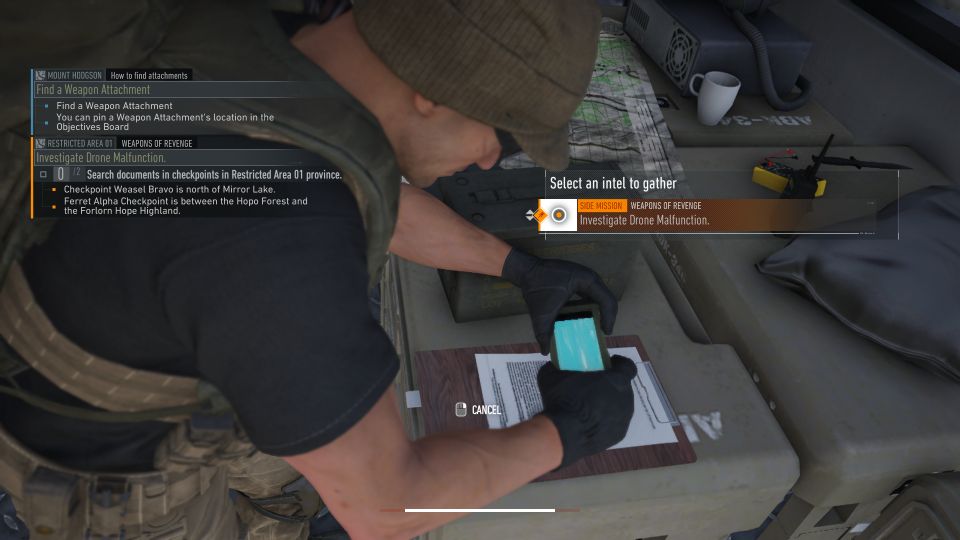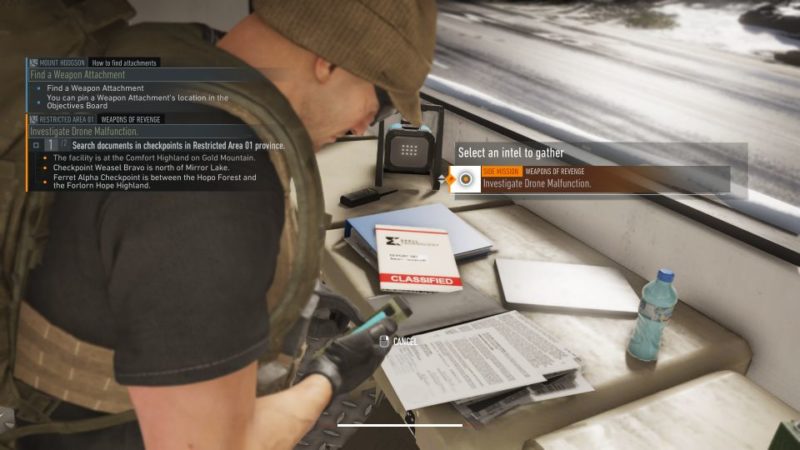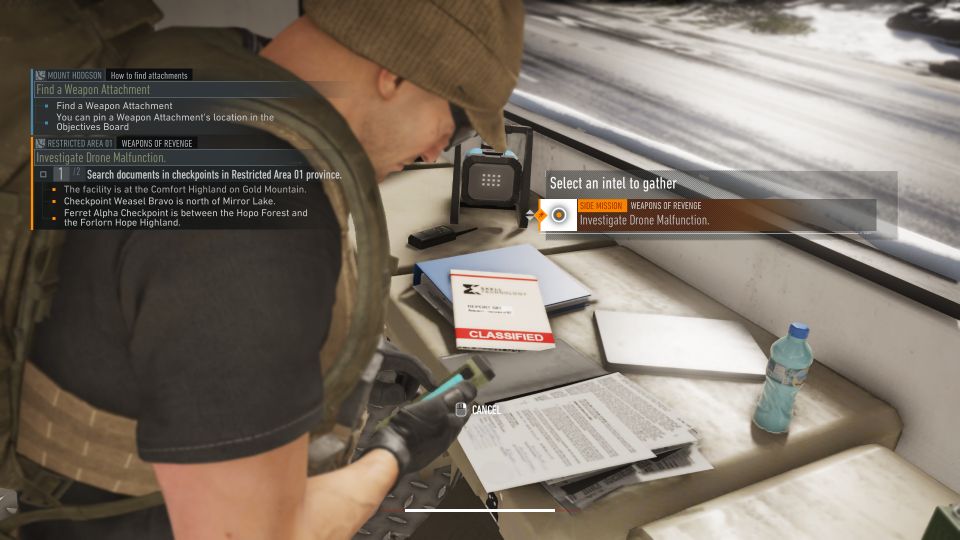 Reach Gold Trail Testing Zone
Next, go to the Gold Trail Testing Zone, which is located near the checkpoint. It's just northwest of Comfort Highland.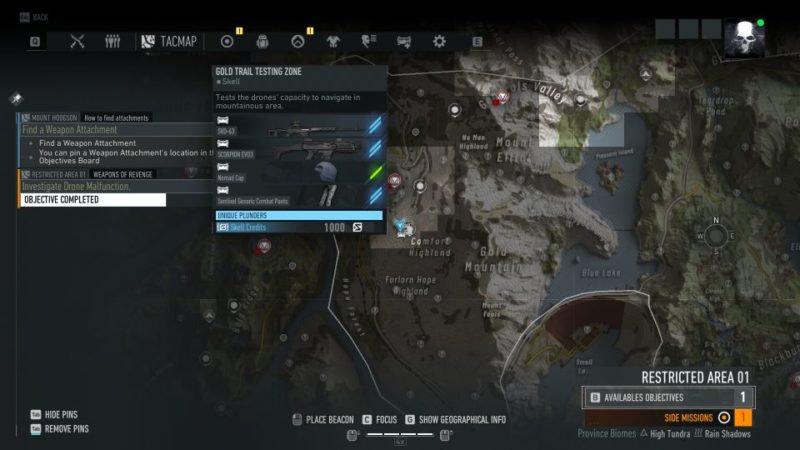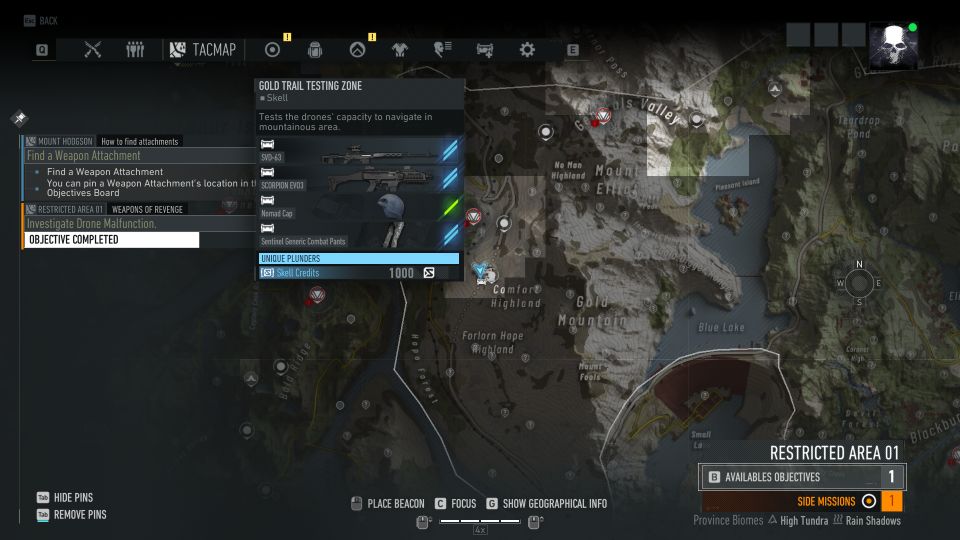 You should be able to see the testing zone from the checkpoint itself.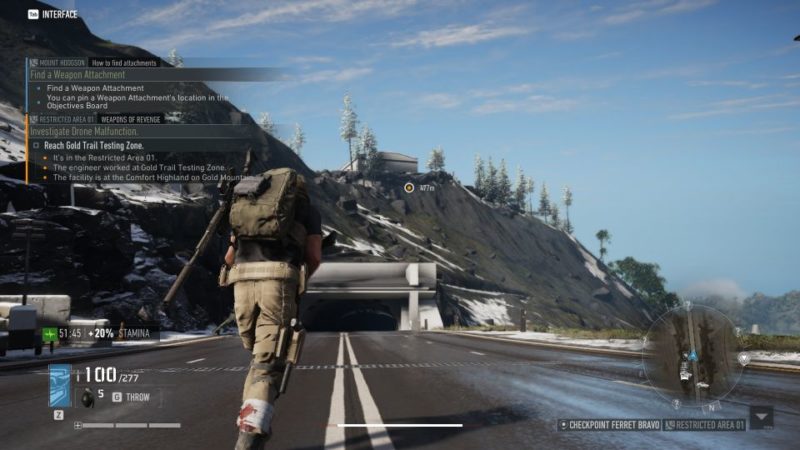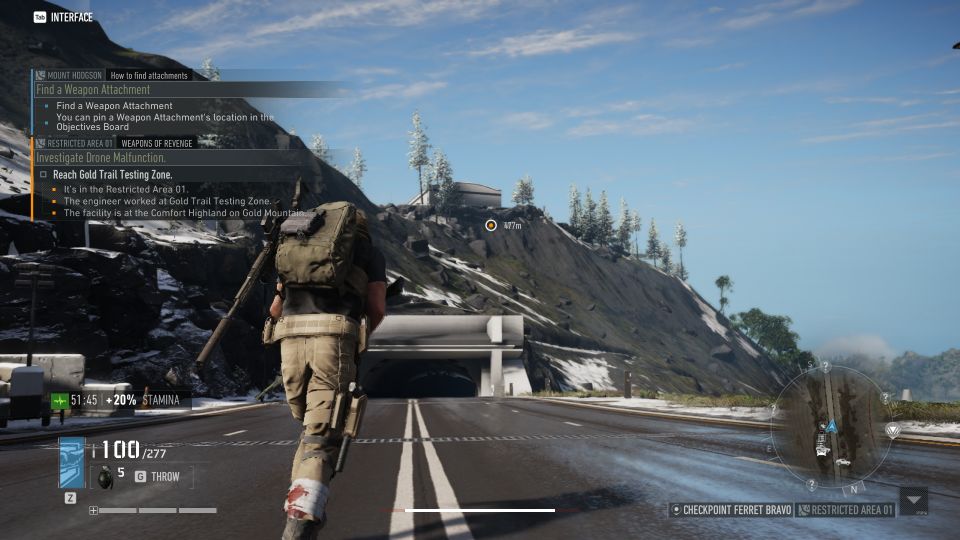 Destroy the drones
Once you're in the testing zone, enter the most obvious building in the area.
Inside, you'll see two land-drones. Destroy both of the drones.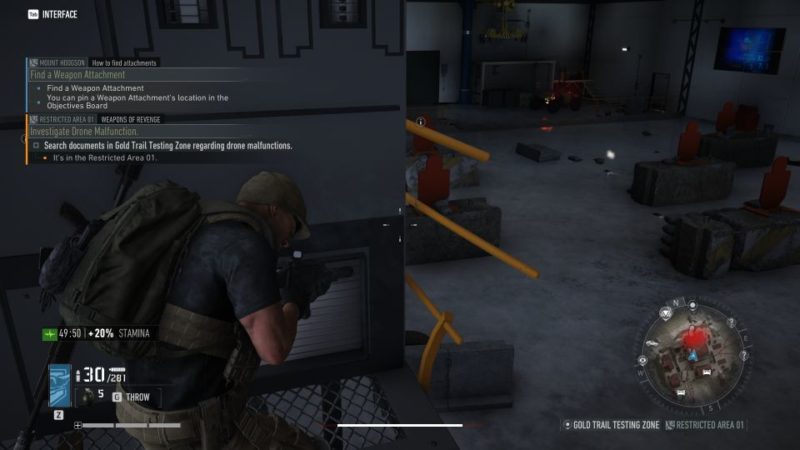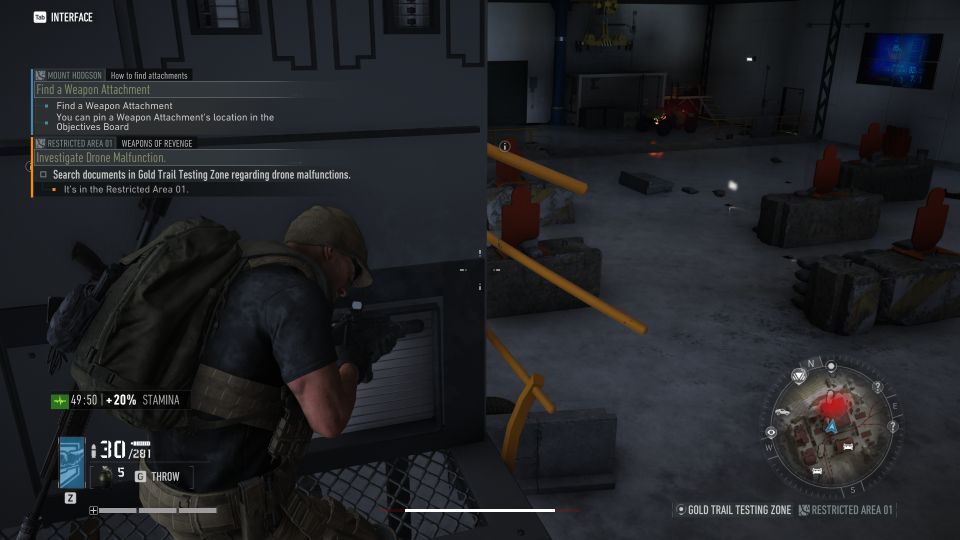 Interact with laptop
Head to the laptop in the same room. Interact with it to complete the mission.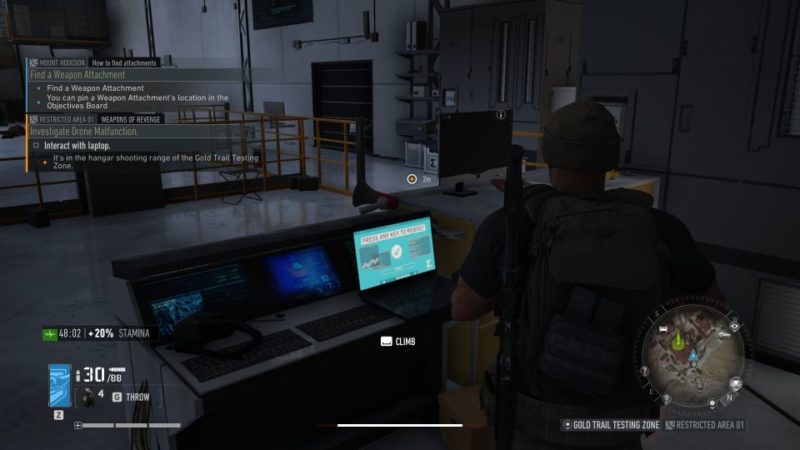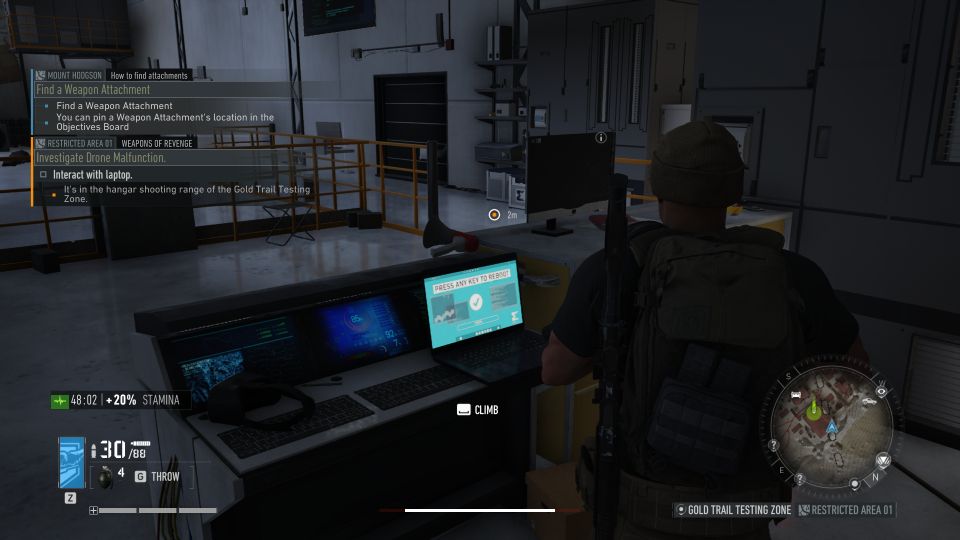 The mission ends here. You will get a new headset and some Skell Credits.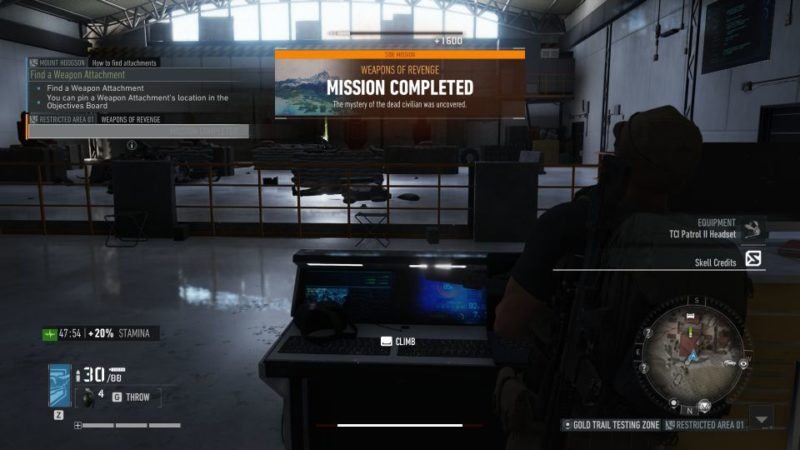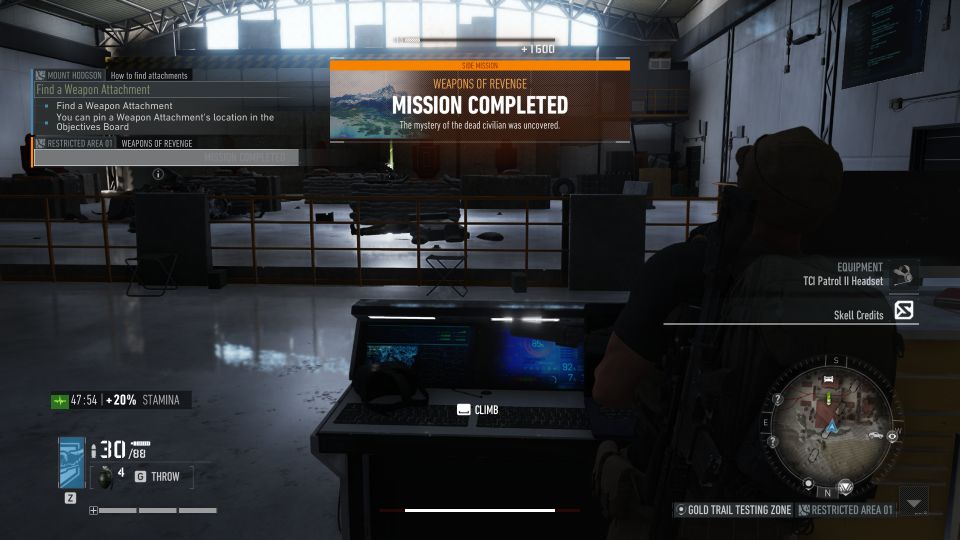 ---
Related articles:
An Ingenuous Genius: Ghost Recon Breakpoint Walkthrough
The Enemy Of My Enemy: Ghost Recon Breakpoint Walkthrough
Horn Of Plenty: Ghost Recon Breakpoint Walkthrough
A New Perspective Walkthrough: Ghost Recon Breakpoint
The Best Tower Defense Games Of All Time
One Man's Hell: Ghost Recon Breakpoint Walkthrough
Back To The Basics: Ghost Recon Breakpoint Walkthrough