Technology and the Internet have made life a lot easier for us. Now, you can decide not to buy a TV or subscribe to Cable TV anymore.
All you need is a reliable internet connection to watch free TV shows online. However, it would help if you were careful because not all of these sites are legal.
Here are some of the best places where you can stream TV shows legally and free of charge.
1. Crackle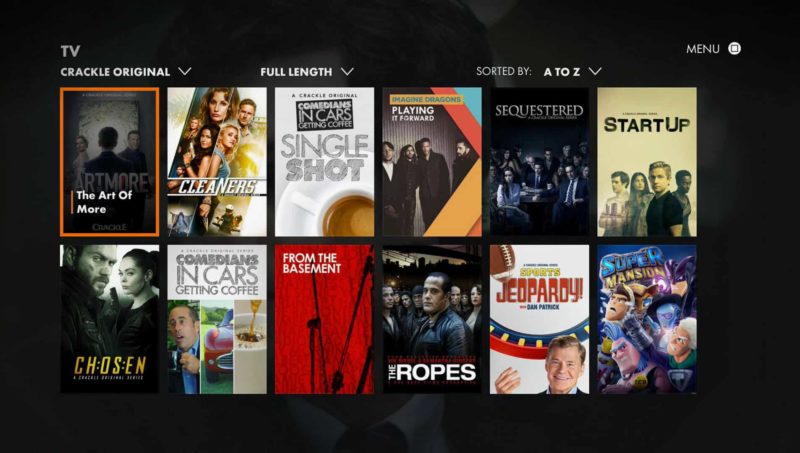 Crackle is a Sony-owned video entertainment site that offers free TV shows. Since it is from a legitimate company, you have an assurance that the shows are high-quality and reliable as well.
Crackle has an extensive collection of well-loved shows like The Shield, Firefly, Seinfeld, and more. It even has an assemblage of anime shows. Moreover, you will find it convenient to search for a particular show because it has categories.
You can watch as many TV shows as you want. You even have the option to view them on iOS and Android apps free of charge. Moreover, you can stream shows across different devices. However, you may need to have patience because the shows are not ad-free.
You do not need to sign up to watch the free TV shows, but if you want to receive updates, be sure to sign up for alerts through RSS. Also, some series are not entirely available in Crackle. You may discover that your favorite TV show is missing some episodes or seasons as well.
The bad news is that it's not available for some countries.
2. Tubi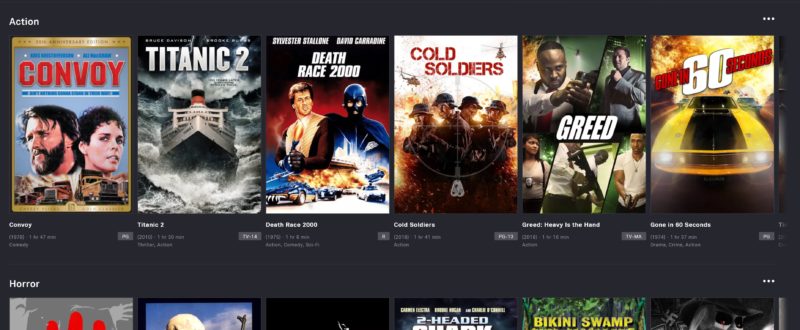 You can watch your favorite TV shows through this site without the need to sign up. However, signing up has its privileges. You can create a watch list and resume playback even in various devices.
Tubi offers clear categories like Reality TV, TV Dramas, Crime TV, and TV Comedies. Upon creating an account, you may discover that it has a better movie collection than a TV series list. Still, you need to check it out because Tubi provides excellent streaming quality that will make your viewing experience enjoyable.
Some TV shows also have captions. Another feature of the site is that it recommends other shows that are similar to the one you are currently viewing.
Since it is free TV, you can expect the shows to have ads. If you want to watch your favorite TV shows on your device, you can download the Tubi Android or iOS app.
3. Yahoo View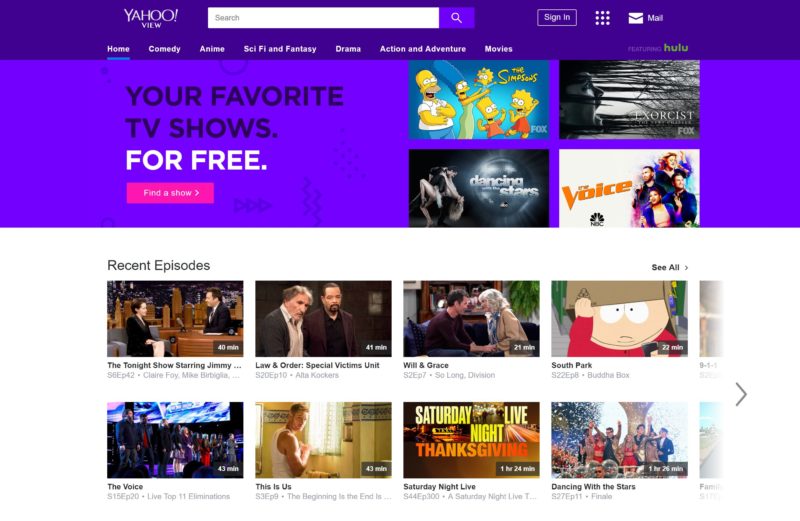 Since Hulu stopped providing free TV shows, Yahoo View took its disappointed viewers. Through a partnership with Hulu, it now offers Hulu's TV shows free of charge. Today, you can watch different genres like drama, documentaries, comedy, reality, and other shows.
Kids can watch their favorite cartoons like Power Puff Girls and Ben 10. Anime lovers can enjoy famous shows like Ergo Proxy, Full Metal Alchemist, Naruto, etc. The drawback is that you may experience difficulty searching for your favorite TV shows because it does not show everything in one place listing.
4. Popcornflix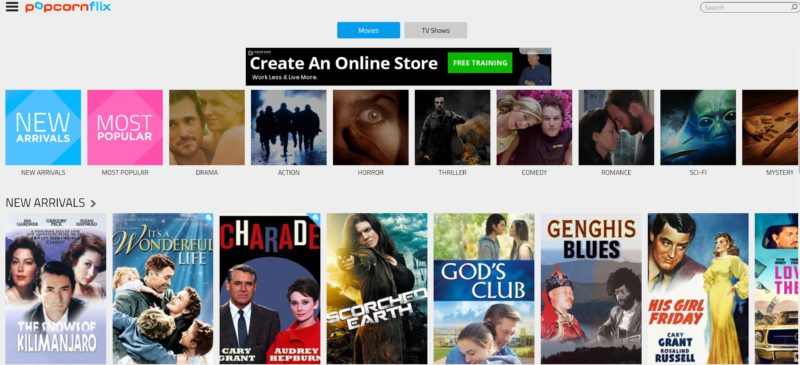 If you want original content, you can turn to Popcornflix' free TV streaming. You will find various genres of shows like action, drama, sci-fi, comedy, horror, etc. Like the other sites, you can watch your favorite shows across multiple devices.
If you are a 90's kid, you will surely enjoy its classic offerings like Sonic the Hedgehog, The Adventure of Super Mario 3 Bros, The Legend of Zelda, etc. Also, you can check the "Staff Picks" section for a collection of highly-rated TV programs.
Popcornflix does not require you to sign up before you can watch its offerings. Also, you will enjoy the full episodes of a TV show and not just clips.
However, you may find that its collection of programs is too few at about 80. Another drawback is that some programs in their site do not have all the episodes.
5. Retrovision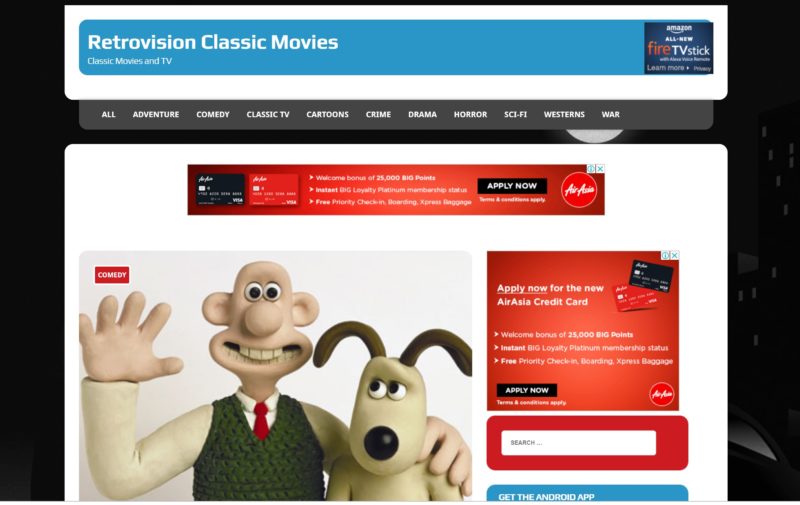 Retrovision is famous for its excellent collection of classic TV shows. You have the option to stream or download these TV series free of charge. Moreover, navigation is easy as you can see everything it offers on a single page.
If you are searching for TV shows that date back to the '50s, you will find Retrovision as your haven. Are you finding it difficult to search for Superman and Popeye cartoons? You need not worry because Retrovision has them!
You can watch these TV shows on your Android app as well. Moreover, you do not need to sign up to enjoy viewing the programs. Since the TV programs are somewhat outdated, you cannot expect such videos to be of high-quality.
6. CW TV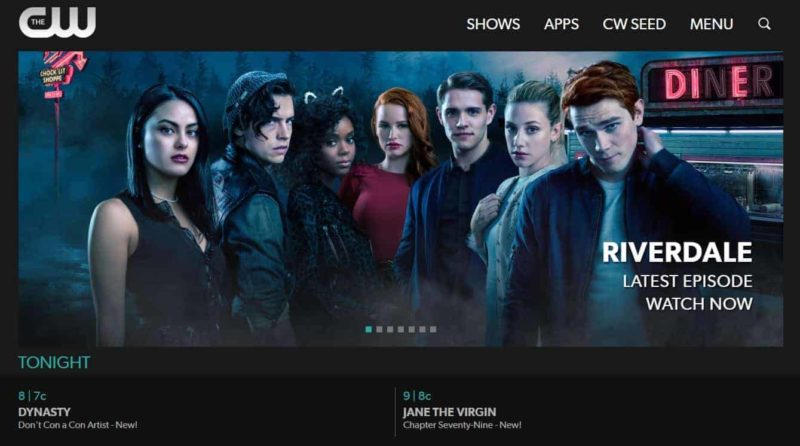 If you like superheroes, you will find CW TV an enjoyable site because it allows you to watch your favorite superhero shows free of charge. However, the website cleans its content from time to time. As such, you may not find your TV show if you want to watch it again.
CW TV offers excellent video quality. Unlike the other websites, you can stream the shows quickly. You do not need to sign up or subscribe to watch free TV programs. CW Seed is a sub-site of CW TV. Here, you can watch DC animated shows and original web series.
7. Pluto TV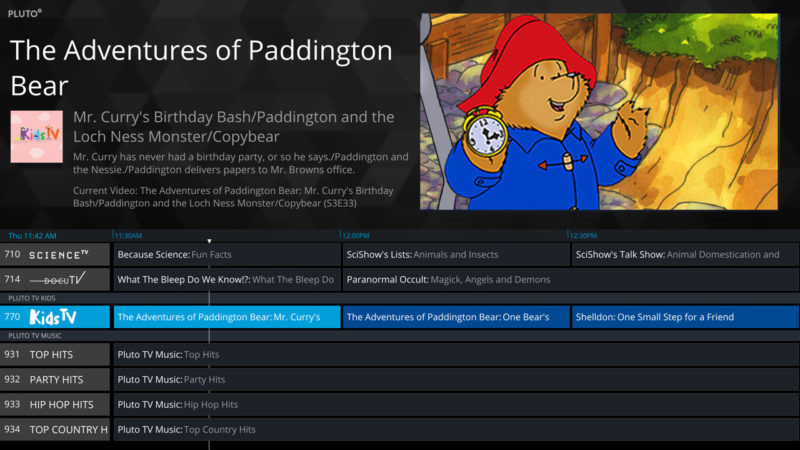 Pluto TV is like your traditional television that has different TV channels. You can flip through them to watch a show that catches your attention. You can view daily soaps, news, sports, etc. free of charge.
Also, Pluto TV has popular categories like lifestyle, comedy, music, entertainment, movie, etc. You can opt to watch the show on your smart TV, PV, or mobile device. However, you cannot view shows on demand. You watch what is currently playing on the site, but you can rewind from the start if you were not able to watch it real-time.
8. Snagfilms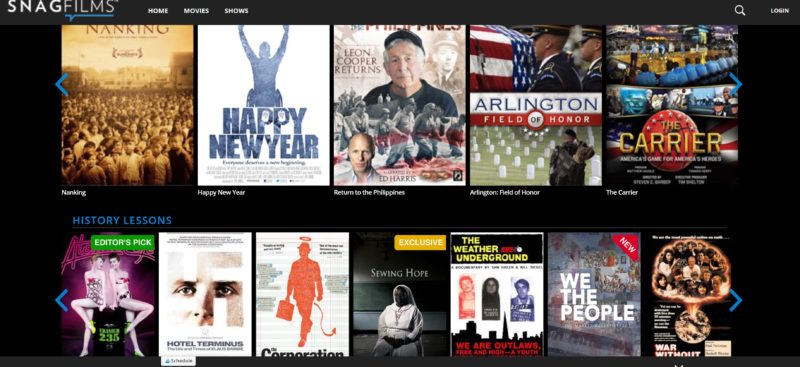 If you want to watch a variety of shows like Kids, World History, Environment, Drama, Family, and Wildlife, you will enjoy the Snagfilms website. But, it does not have any of the current TV series. If you want to watch award-winning documentaries, this free streaming site may be the one for you.
You can watch Snagfilms' TV shows on various devices and platforms. Also, you can expect to see ads while watching the shows.
9. Viewster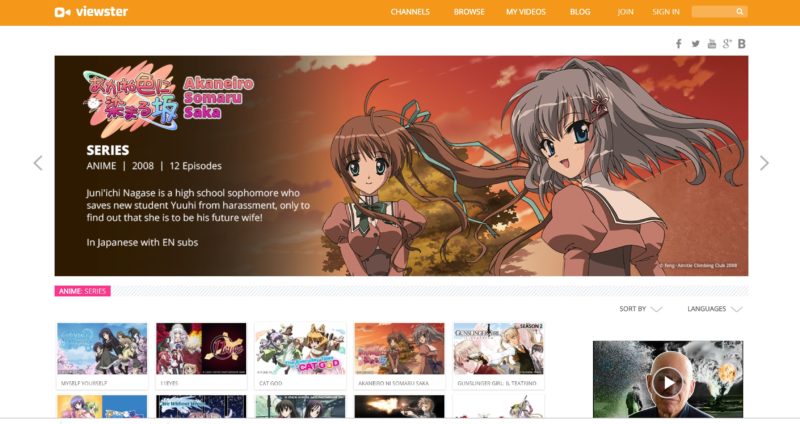 With Viewster, you have the option to choose the quality of video that you want to watch. Often, you can select 720p video quality. It is also available for various devices, and you will find it easy to sort the shows depending on your preferences.
Sometimes, you will need to watch great ads to finish your TV show. Some shows have subtitles because Viewster has a collection of non-English TV shows. Unfortunately, you cannot remove these hardcoded subtitles. Viewster will not require you to create a user account to watch its shows.
10. Xfinity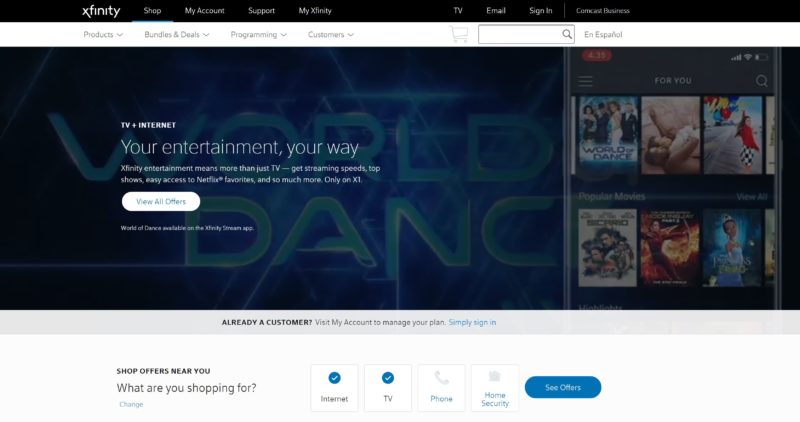 Xfinity is similar to Hulu. You may need to subscribe to Comcast for some of the TV shows. However, most of the TV shows are free of charge. You may even download some of the shows if you want to watch them offline.
The video quality is decent, and you can use the filter if you only want to watch free HD shows. Many TV shows have captions, and you can sort them by recently added, critic score, popularity, and audience score. However, you cannot watch all the episodes of your favorite TV series, and you need to view the ads to continue watching.
11. Internet Archive
With the Internet Archive, you can search for hard-to-find TV shows. Moreover, you can download them free of charge. Internet Archive offers different sorting options as well.
Internet Archive offers an extensive collection of videos that also include government records, commercials, old TV shows, etc. As such, you may find it difficult to sift through them. If you are searching for current TV shows, you will not find them there.
12. YouTube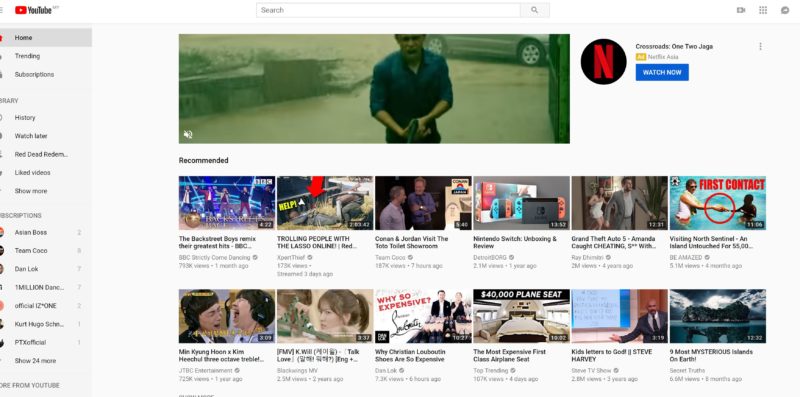 YouTube provides free TV shows, but you must perform a manual search. Unfortunately, some programs do not offer high-quality videos.
Also, you may need to pay a fee to watch recent episodes of a favorite show.
13. Veoh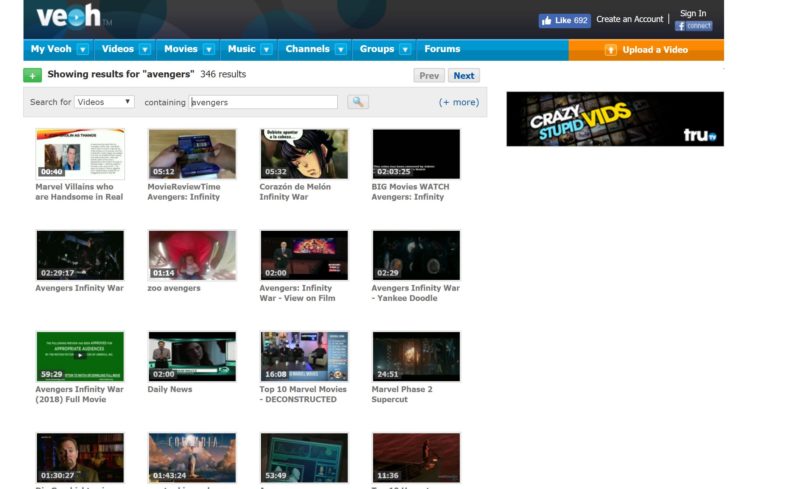 Veoh has millions of videos on its site. You can sort the shows by language and popularity. However, you may not find many full-length episodes of your favorite TV shows. However, if you want clips of TV shows, you can find them on the site. Veoh has no ads.
14. Watchfree.to
Watchfree.to allows you to watch different TV shows free of charge. It offers thousands of current shows that you and your family can enjoy.
You can search for episodes of your favorite TV series on the site. Unlike some websites, you can watch the shows wherever you may be because it streams regardless of region.
If it doesn't work, try another extension like ".at" instead of ".to". Or just Google it to be safe.
15. SideReel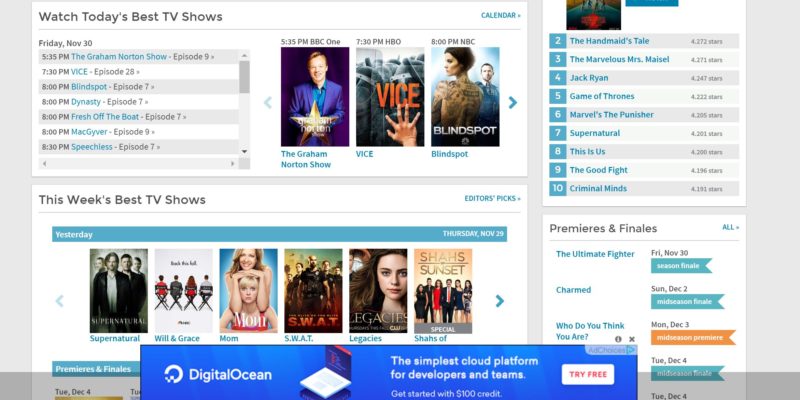 SideReel provides a comprehensive collection of TV shows that you can watch online free of charge.
Also, it has a forum where you can discuss and share your ideas about your favorite TV shows. You can also review the TV shows found on the site.
16. TV.com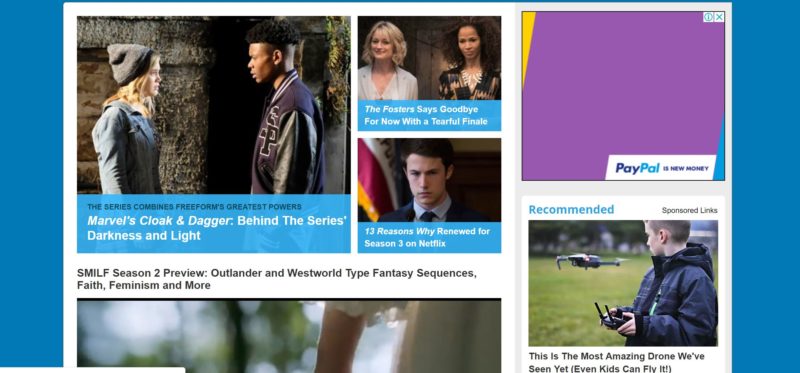 TV.com is an excellent site to watch your favorite TV shows without paying anything. Once you check the site, you will instantly like its easy-to-use and slick interface.
You can find a variety of content on the site. In case you cannot see a particular show; you can request the site's administrator to add it.
17. TVMuse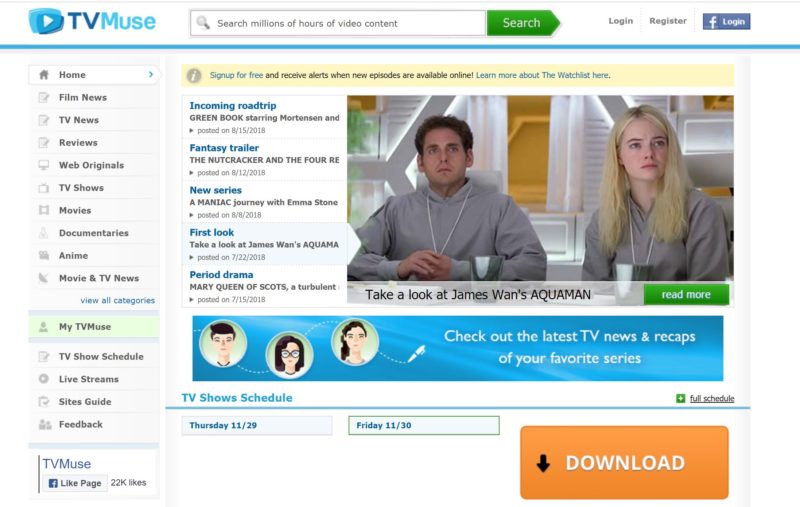 You are likely to find all episodes of all seasons of your favorite TV shows at TVMuse. The site combines a customized Google search engine and TV news about the popular TV series.
TVMuse has at least 2,000 individual show titles with more than 100,000 episodes where you can watch free TV shows.
Best website to watch TV shows?
Here is the roundup of websites where you can easily watch free TV shows online. As you may have noticed, some offer the same services, while some have the same drawbacks as well.
If you have the liberty, you may simply check out a few of the sites listed here and see what works for you. Happy viewing!
If you do know of other better sites, do leave a comment below.
This article was written by a freelancer.
---
Related articles:
9 Free Websites To Stream Movies And TV Shows
Top 10 Best YouTube Alternatives For Streaming Videos
Best Korean Variety Shows – 10 Choices You Can Watch