Will there ever be a Warcraft 4? That's the question most fans have been asking for over a decade. Not everyone is head over heels for Dota or Dota 2, and hope to see a new story following Warcraft 3.
It has been around 16 years since Warcraft 3 : Reign of Chaos was released, and 15 years since the Frozen Throne expansion pack came out. Warcraft fans have waited so many years but recently there's a rumor that a new game in the franchise is coming out.
There was also an announcement a couple of months ago that Blizzard was organizing an offline event for some of the big Warcraft 3 players.
There are a couple of theories on what Blizzard has in mind for the next Warcraft installment. With Blizzard finally announcing Diablo 4, perhaps Warcraft 4 is coming as well.
Read also: The Best DPS Classes In WoW Classic To Choose From
Warcraft 3 Remastered
The most logical or sensible option is this, to have the iconic Warcraft 3 remastered for both old and new fans.
This game was a huge success back then, so why ruin something that works? It will be hard to make a new Warcraft 4 with a good continuation story given how it ended the last time.
Here's the video on how it ended the last time.
The ending of Frozen Throne was addressed in the World of Warcraft, making it weird to continue with a similar story in a 4th installment.
Furthermore, it has been over 15 years and most people would have forgotten the story completely, especially since World of Warcraft and Dota overshadowed W3 for years.
In fact, Dota 2 is the most popular game for many eSports tournaments, with millions of dollars in prize pools. That said, it has a lot of competition from games like Overwatch, League of Legends and CS:GO.
Having WC3 remastered seems to be the most likely option out of all choices, even more so as they invited some of the big WC3 players for an offline event.
Warcraft 4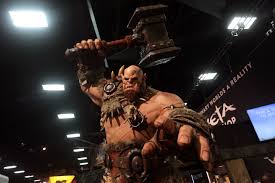 Many fans including myself would love to see Blizzard making a Warcraft 4, since we enjoyed the campaign (story mode) in Reign of Chaos and in Frozen Throne.
It would be nice to have a new Warcraft 4 as a 4X real-time strategy game. It should be a hit with both old and new players.
However, as said above, World of Warcraft has sort of continued the story of Warcraft 3. To have a same-story Warcraft 4 is quite unthinkable and it probably won't happen.
Having said that, we would still hope for a new Warcraft, apart from getting WC3 remastered.
Warcraft 4 – Mobile?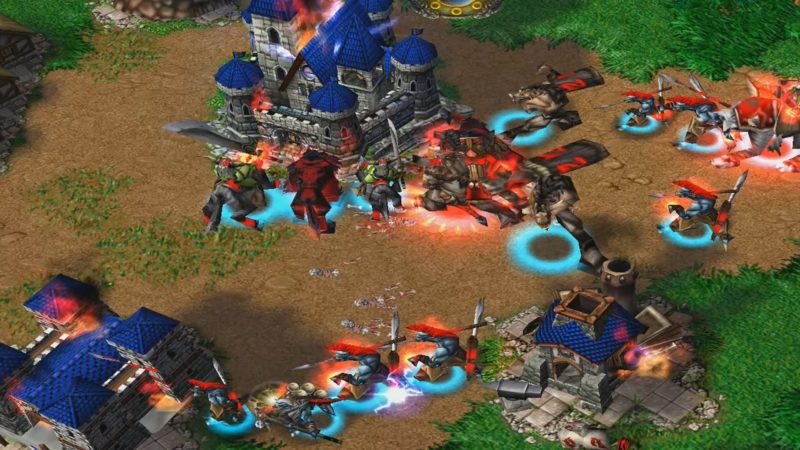 Given how successful mobile games are these days, maybe Blizzard would like to create a mobile version of Warcraft? There are no announcements on this whatsoever and is purely speculation.
Mobile games these days are quite profitable since many in-game items have to be bought with real cash.
Take Clash of Clans or Mobile Legends for instance. You have to buy in-game diamonds to speed up your gameplay, which makes it quite a lucrative business.
If Blizzard aims to make more money, they might think of a mobile version of Warcraft. It probably won't be a Warcraft 4, as you can't put too many features into a smartphone game.
Even games like Maple Story and PUBG have introduced mobile versions these days. Blizzard may capitalize on this as well.
What are your thoughts?
What are your opinions on the future of Warcraft 4? Will there ever be a 4th installment?
At the point, it seems more likely that the meeting is about getting a remastered version of Warcraft 3, rather than making a Warcraft 4.
Leave your comments and opinions in the box below!
---
Related articles:
Best Gaming Keypad (Updated 2020)
Best Gaming Gloves For Casual And Pros
10 Games Like Agario You Should Check Out