Wanted: Syndicate Personnel is a quest available in Hillsbrad Foothills in World of Warcraft (WoW) Classic.
Your task is to kill 10 Syndicate Watchmen and 10 Syndicate Rogues.
Here's a walkthrough of Wanted: Syndicate Personnel in Classic WoW.
To unlock the quest, interact with the notice board at Tarren Mill (image below).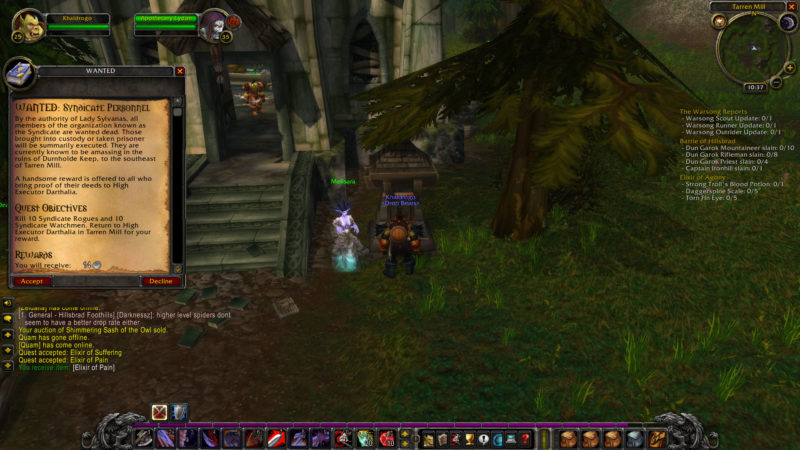 Location of Durnholde Keep
You can find Durnholde Keep just southeast of Tarren Mill.
The exact location is shown in the map below, marked by the player location.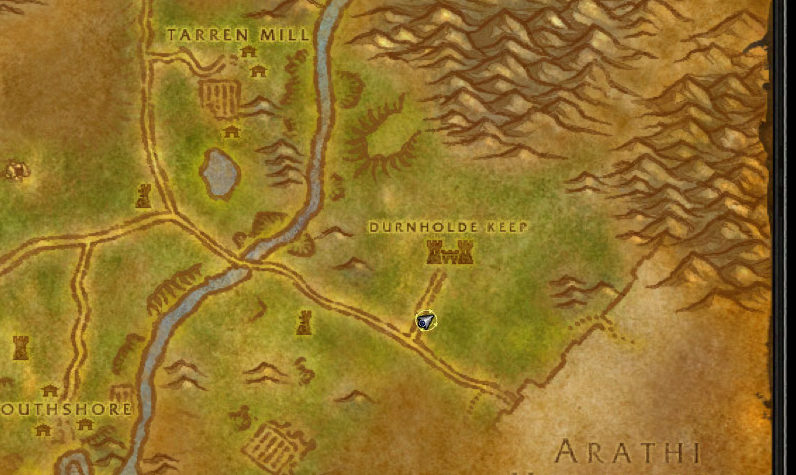 You have to enter the Keep via the main entrance.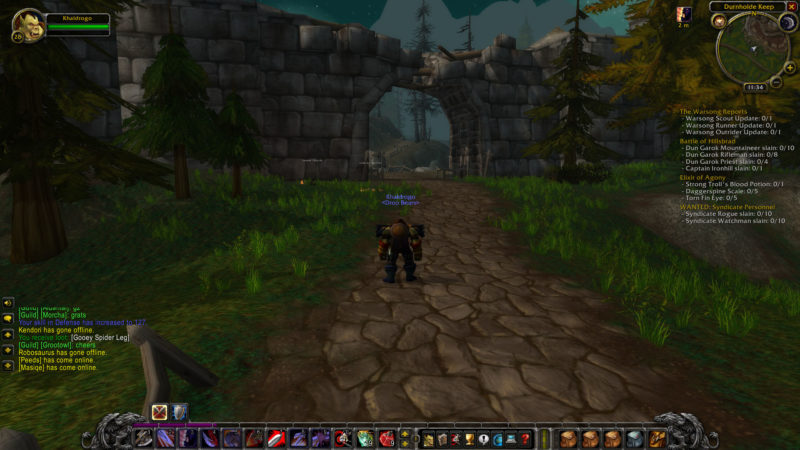 Kill Syndicate Rogues and Watchmen
You should do this quest together with another quest – The Rescue. This is to save you time.
You can find Syndicate Rogues and Syndicate Watchmen all around the entire Keep. There's no specific spawn point.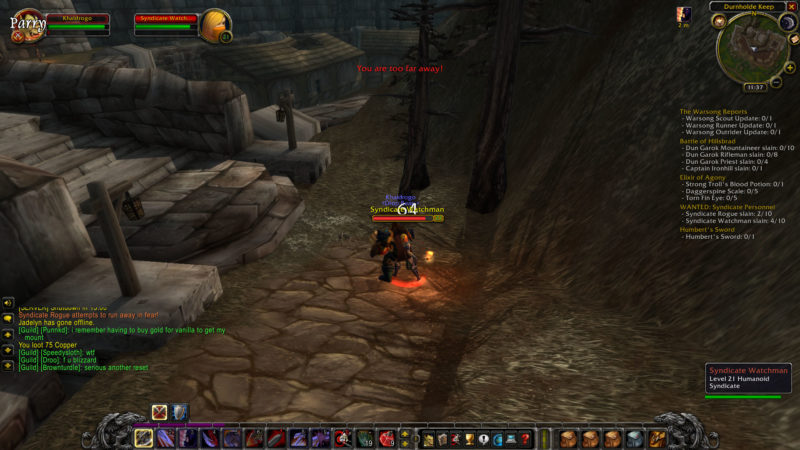 After slaying them, go to High Executor Darthalia to complete the quest.
You will receive some silver coins as reward.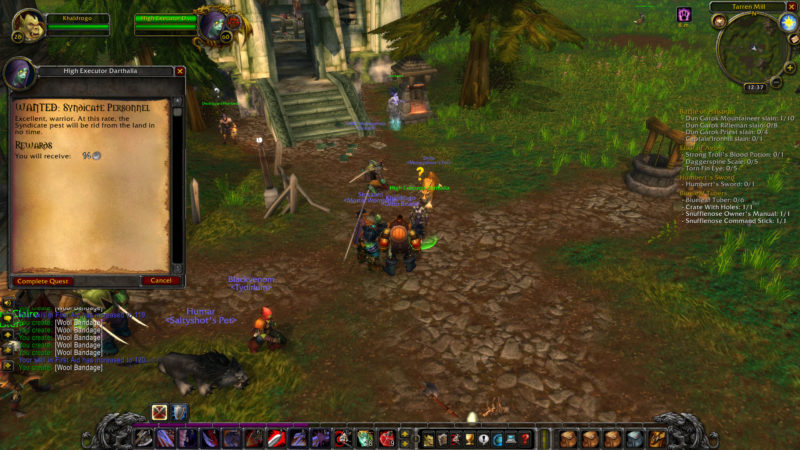 ---
Related articles:
Preparation For The Ceremony: WoW Classic Guide And Wiki
Je'neu Of The Earthen Ring: WoW Classic Walkthrough
Border Crossings: WoW Classic Guide And Walkthrough
Humbert's Sword: WoW Classic Guide And Walkthrough
The Dead Fields Quest: WoW Classic Walkthrough And Guide
Deathstalkers In Shadowfang (Shadowfang Keep): WoW Classic