Volcanic Legacy Scenic Byway NERO Checkpoint is located just northeast of Wizard Island.
Your task is to restore power to the NERO building and get the injector.
Here's a walkthrough of Volcanic Legacy NERO Checkpoint in Days Gone.
Get to the checkpoint
To begin the mission, get to the checkpoint.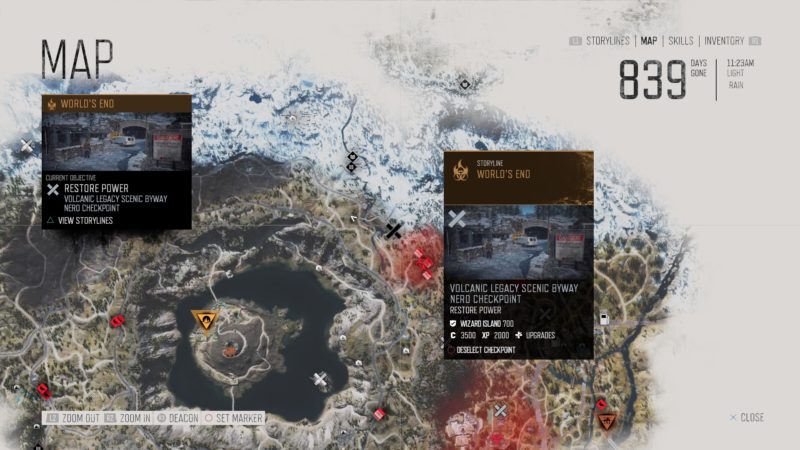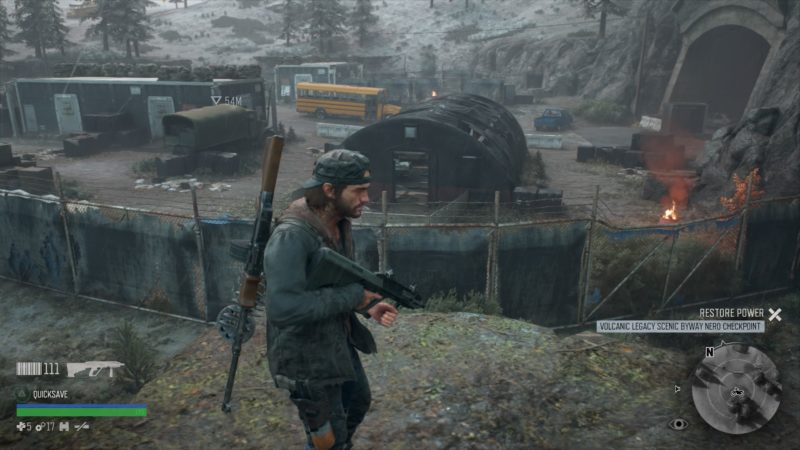 Disable loudspeakers
If you wish to avoid summoning freakers, disable all loudspeakers.
Note: I encountered a bug where all of the speakers can't be found and the generator was missing. Try re-loading if that happens.
You should find about 6 loudspeakers here. Two of them are on guardhouses, opposite of each other.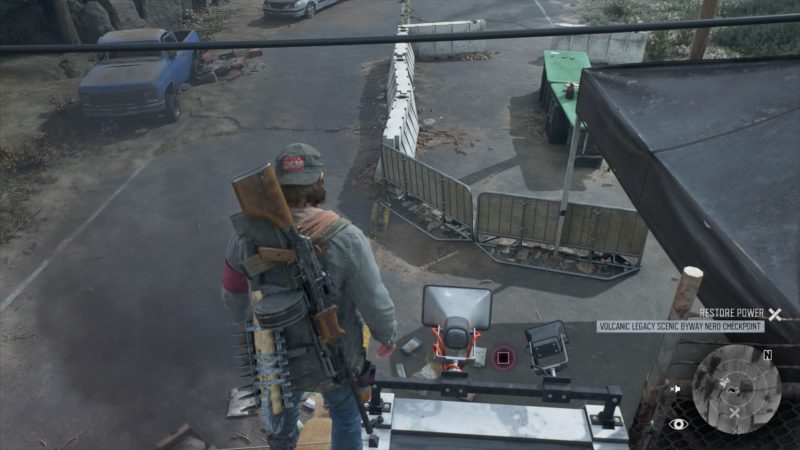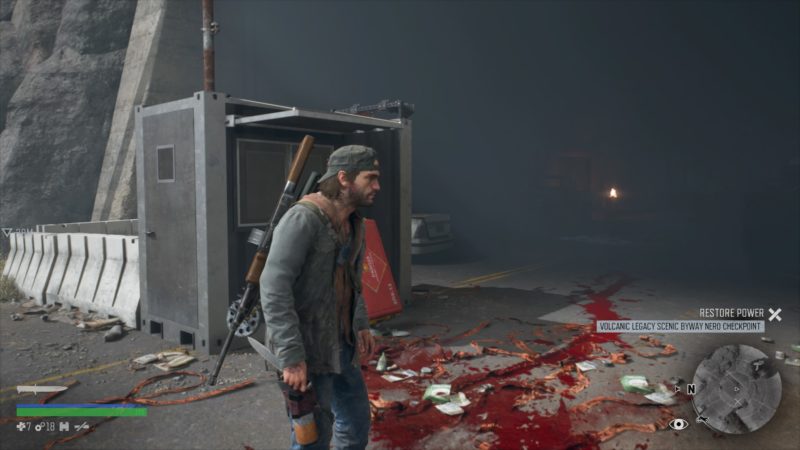 The rest of the loudspeakers are on the NERO buildings themselves. Just cut them all off. There should be about 4 of them, two on each building.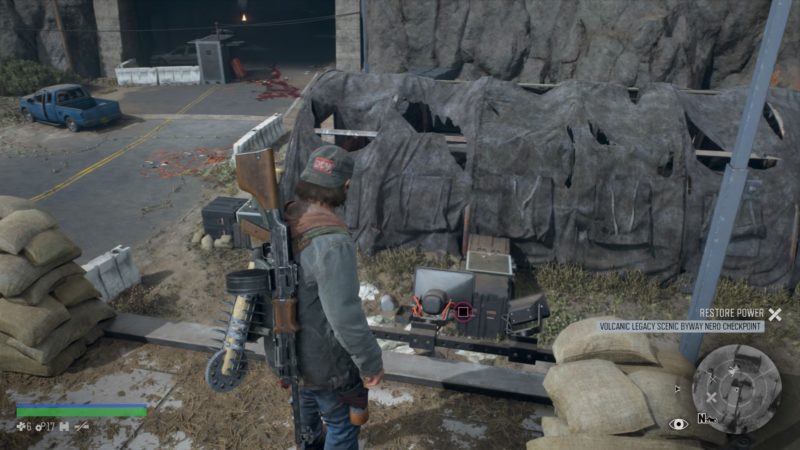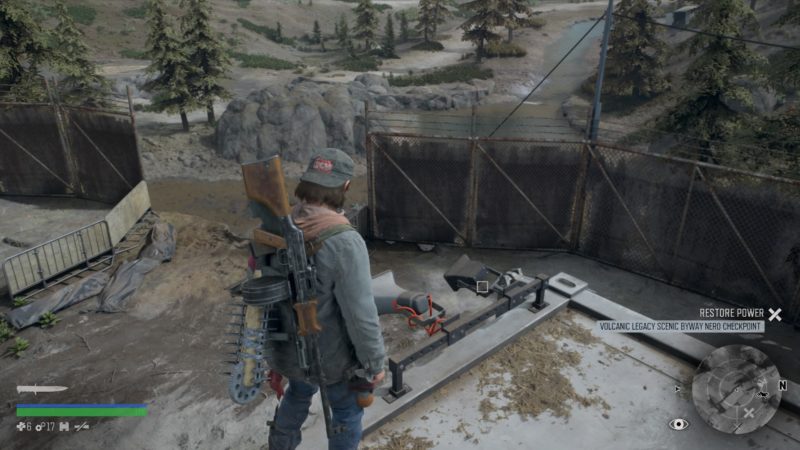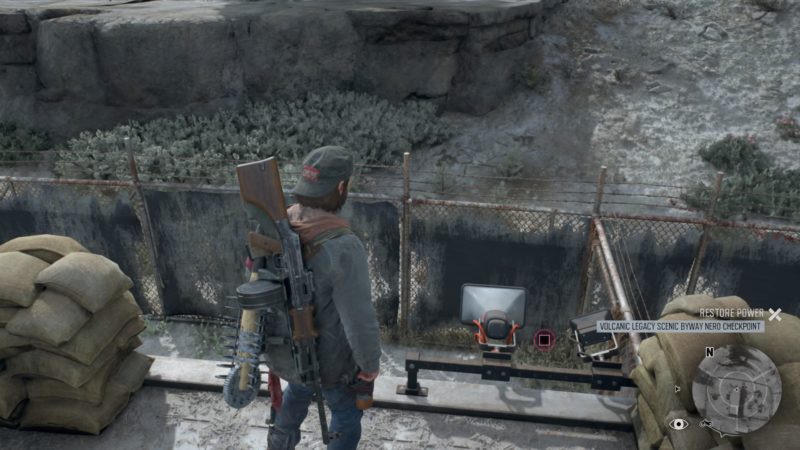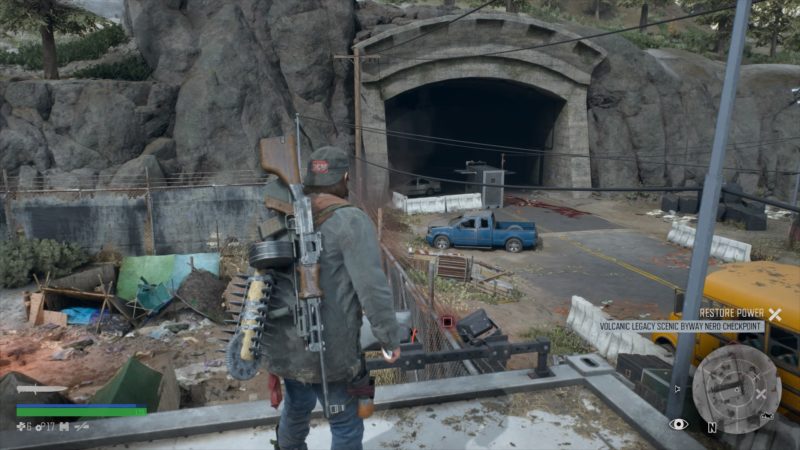 Grab the fuel can
To refuel the generator, grab the fuel can near the bus.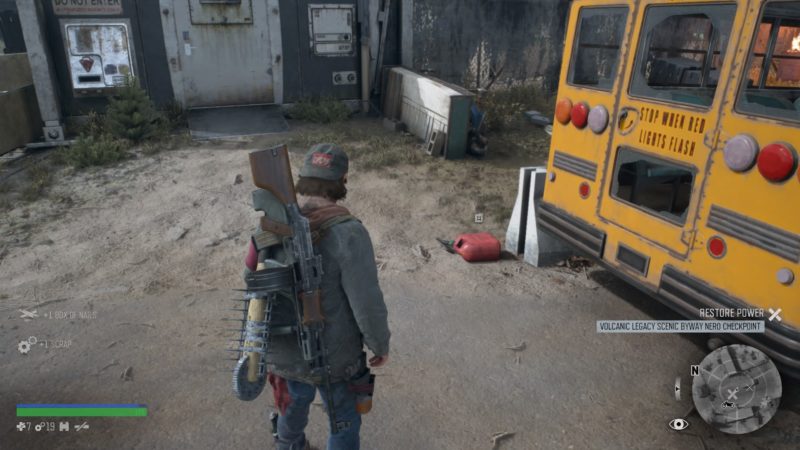 Go to the compound and refuel the generator.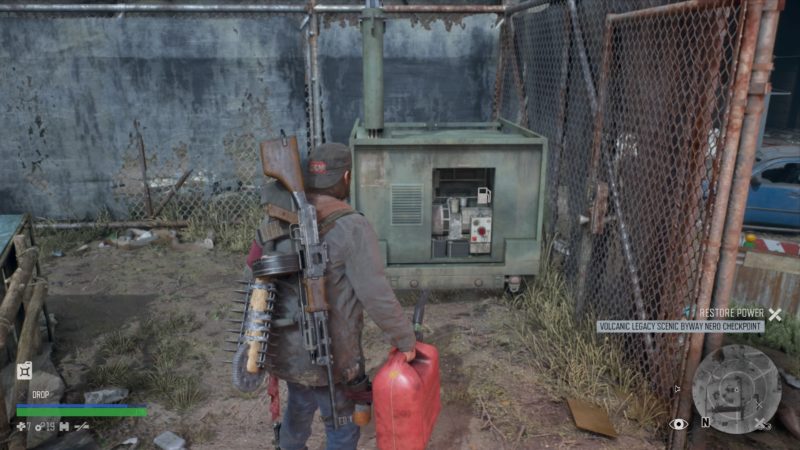 Once it's full and after disabling the speakers, start the generator.
Get the NERO injector
Enter the building and look for the box. Open it and get the NERO injector to increase any stat permanently.
There are also other items to loot.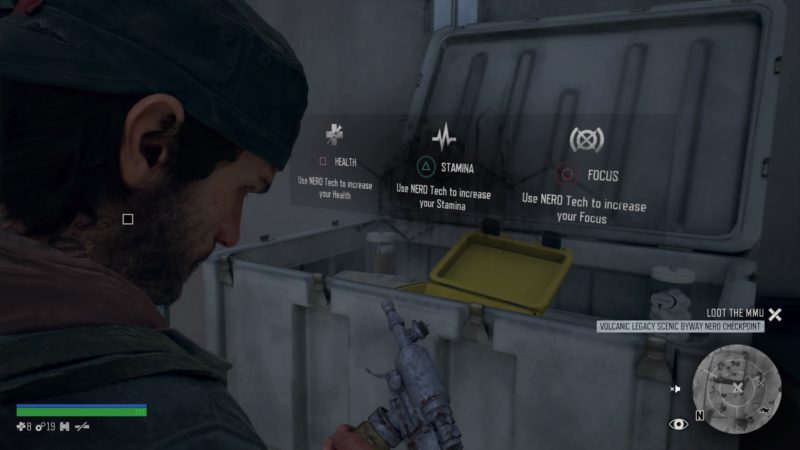 The mission completes here. You'll get 2,000 XP.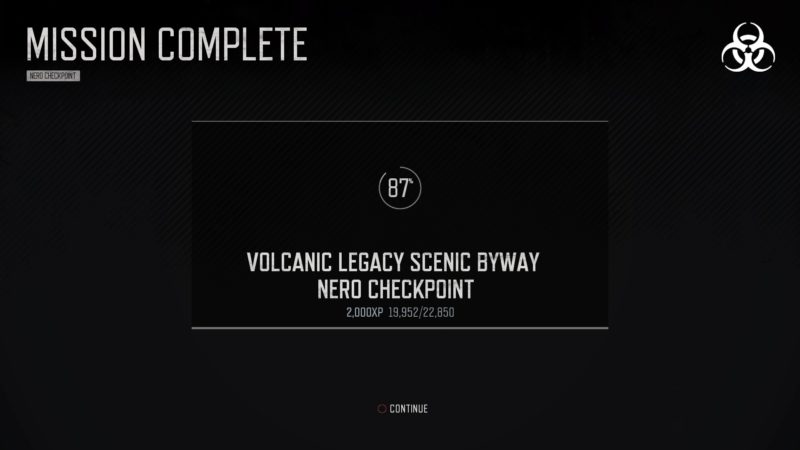 ---
Related articles:
So Many Of Them: Days Gone Walkthrough
I Don't Wanna Hang: Days Gone Walkthrough
What Kept Me Going: Days Gone Walkthrough
Never Give Up Hope: Days Gone Walkthrough
I Tried To Hit That Once: Days Gone Walkthrough
You Got The Wrong Guy: Days Gone Walkthrough
How To Get To The Nero Site Below Copeland's Camp – Days Gone