Veteran Uzzek is a quest and a person you need to meet in World of Warcraft (WoW) Classic.
Your task is to find Veteran Uzzek at the Far Watch Post as part of a warrior quest.
Here's a walkthrough of Veteran Uzzek in Classic WoW.
To begin the quest, you need to talk to the warrior trainer at Razor Hill. Enter the training hall to find him.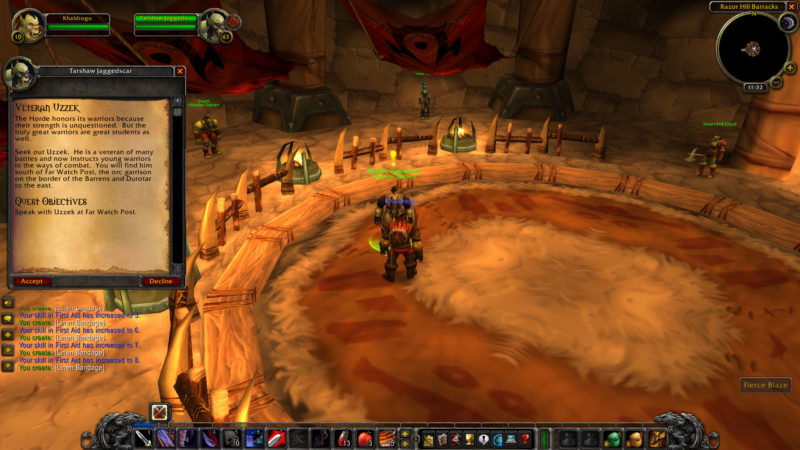 Find Veteran Uzzek
You need to look for Uzzek at the Far Watch Post.
It's located all the way west from Razor Hill. Keep walking until you reach the bridge that connects The Barrens with Durotar.
The exact location of the place is shown in the map below, marked by the player location.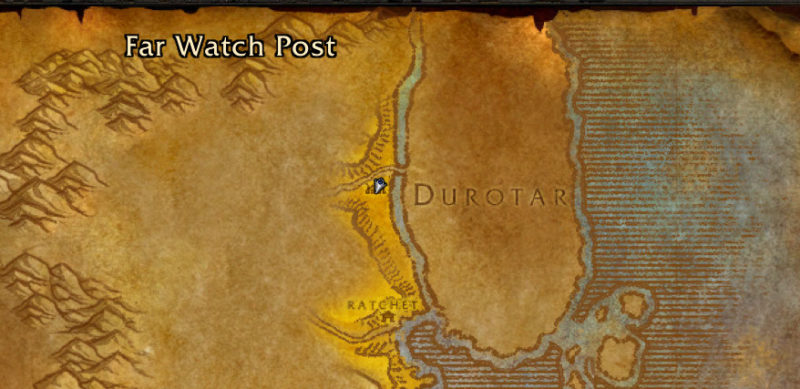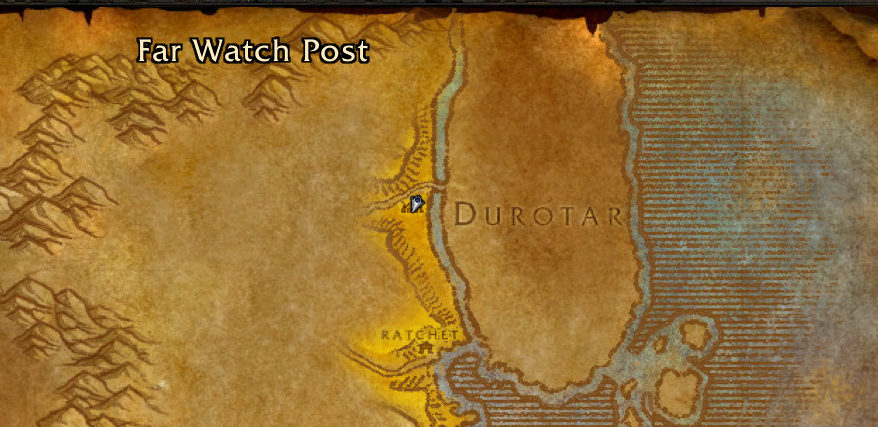 You should see Uzzek under the huge tree. Talk to him and he'll have a quest for you – Path Of Defense.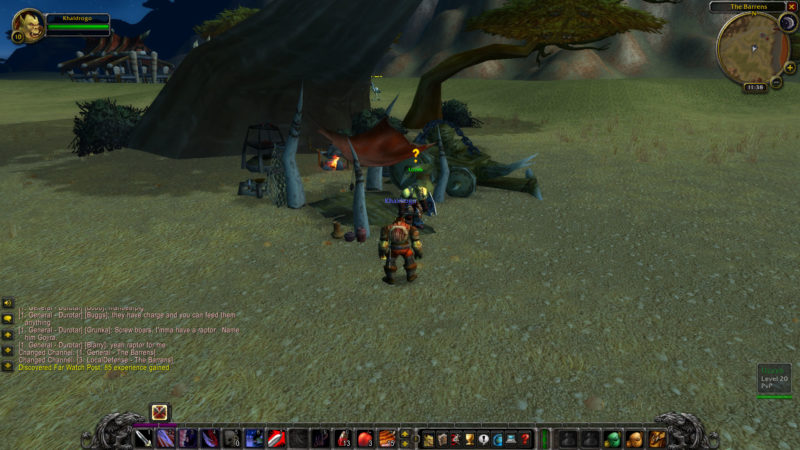 And that's all for Veteran Uzzek in WoW Classic.
---
Related articles:
The Admiral's Orders: WoW Classic Guide And Walkthrough
How To Find Margoz: WoW Classic Guide And Walkthrough
Conscript Of The Horde: Classic WoW Guide And Wiki
How To Find Thun'grim Firegaze: WoW Classic Guide
Best Tank Classes In Classic WoW To Play
Lost But Not Forgotten (Kron's Amulet): Classic WoW Guide