Verog the Dervish is a quest you will receive in the Barrens in Classic World of Warcraft (WoW).
Your task is to kill Verog the Dervish and bring his head to Regthar.
Here's a walkthrough and location of Verog the Dervish in WoW Classic.
To unlock the quest, talk to Regthar Deathgate who is situated west of the Crossroads.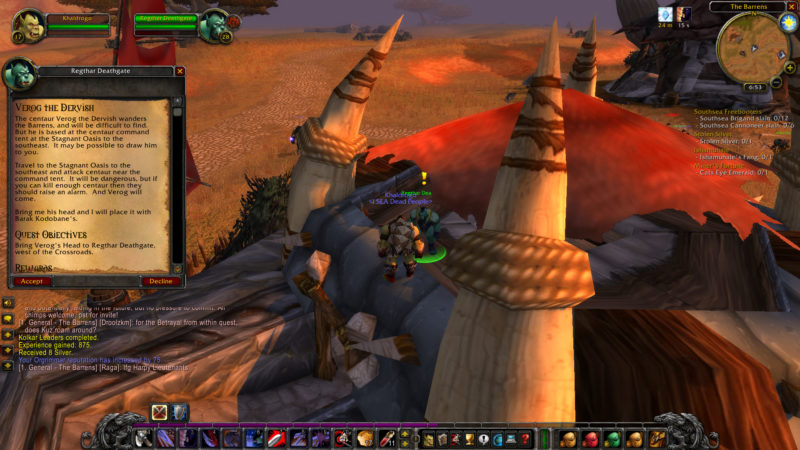 How to find Verog the Dervish
You can find Verog at the Stagnant Oasis, inside his command center.
The command center is different from the regular tents, as it's surrounded by a barricade.
The exact location of where Verog spawns is shown in the map below, marked by the player's location.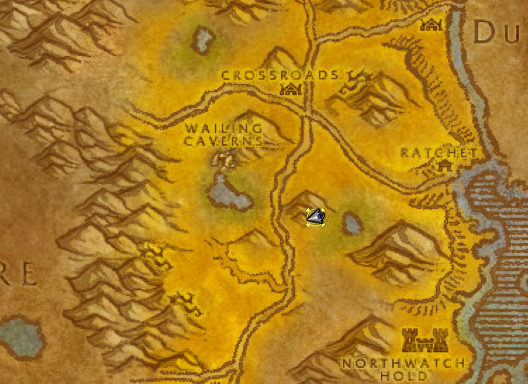 How to spawn Verog
Verog won't just appear by himself. You need to first kill some Kolkar centaurs near the command center. There are some campsites just nearby.
After sometime, Verog will be spawned.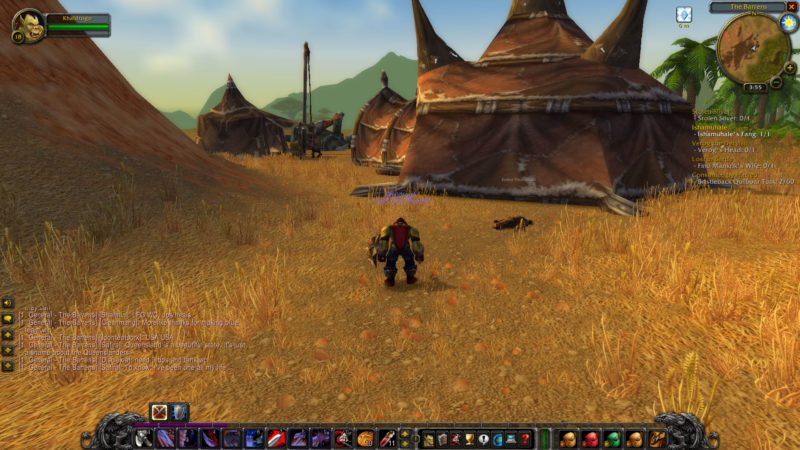 Verog spawns inside his command center. Slay him and get this head as loot. It's easier if you party others.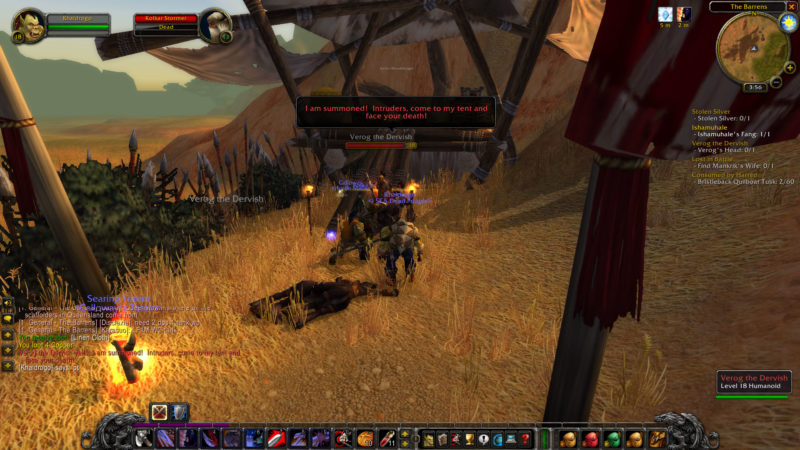 Bring his head back to Regthar Deathgate and you will receive 10 silver coins.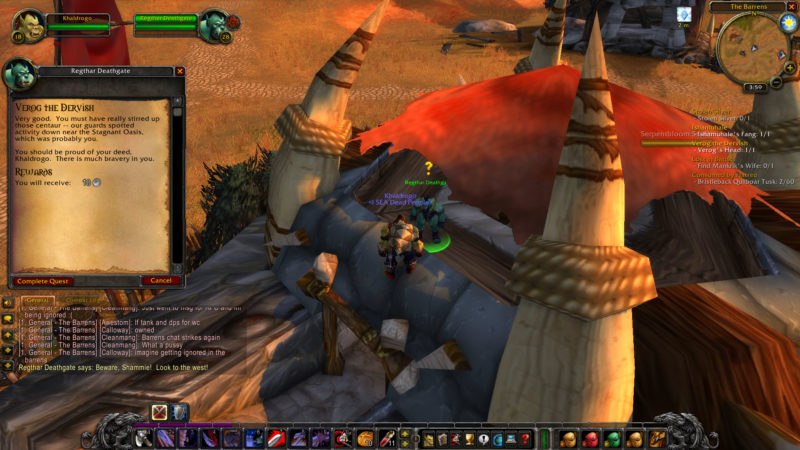 ---
Related articles:
Ishamuhale: WoW Classic Guide And Walkthrough
Miner's Fortune: WoW Classic Guide And Walkthrough
Kolkar Leaders: WoW Classic Guide And Walkthrough
Location Of Kolkar's Booty Chest: WoW Classic Guide
The Power To Destroy (Ragefire Chasm): WoW Classic Guide
Stolen Booty: WoW Classic Guide And Walkthrough