The Division 2 also comes with a clan system, which is similar to a guild if you're more used to that term.
Unfortunately, you can't unlock the clan system right from the get go.
Here's how you can create or join clans in The Division 2.
How to unlock the clan system
Before you can join a clan, you need to unlock the feature first.
You can do so by unlocking the NPC Grace Larson who will then be at the Theater Settlement.
To unlock Grace, you need to finish the Cooperation objective, which requires finishing two missions from the Settlement.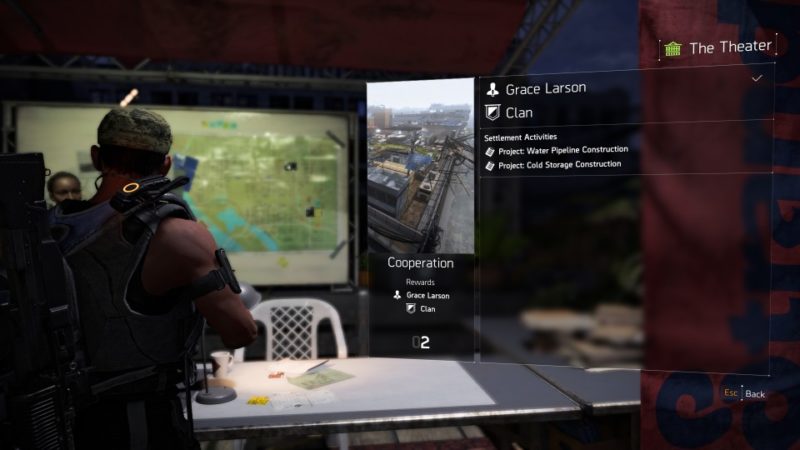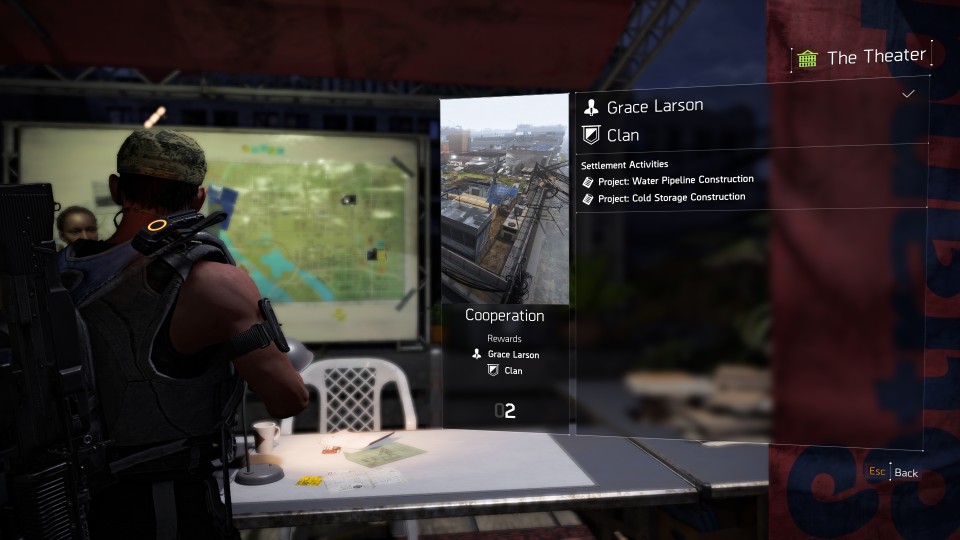 After unlocking the first NPC via completing 1 mission, you will get the crafting system. The second NPC Grace will give you the clan system.
You'll get more features when you unlock the rest.
How to create or join a clan
Once you've unlocked Grace, get to your menu and you will see the clan feature.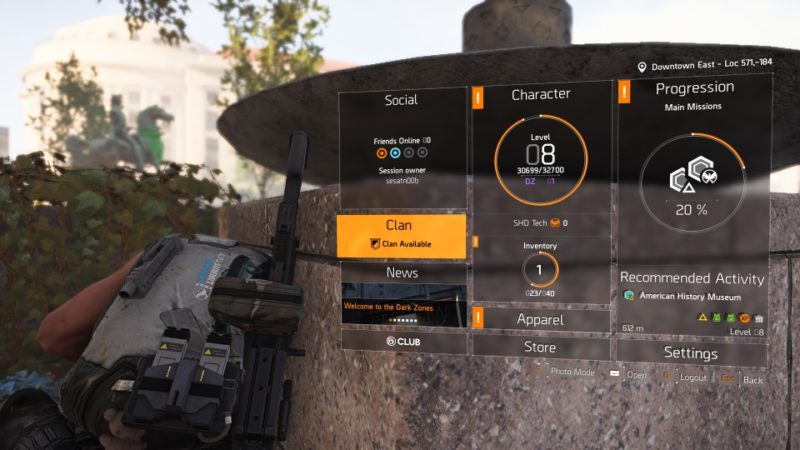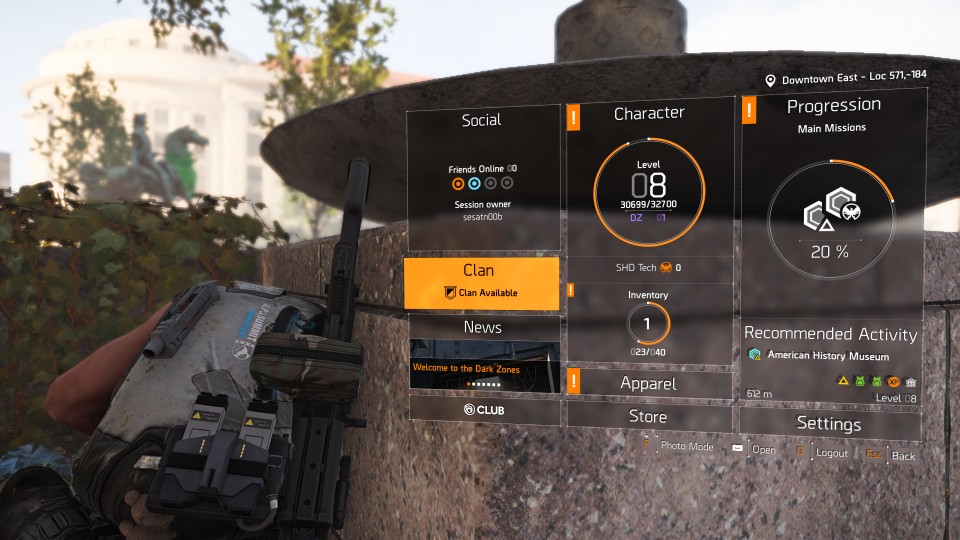 Inside the menu, you can either create a clan and be the master, or join an existing clan.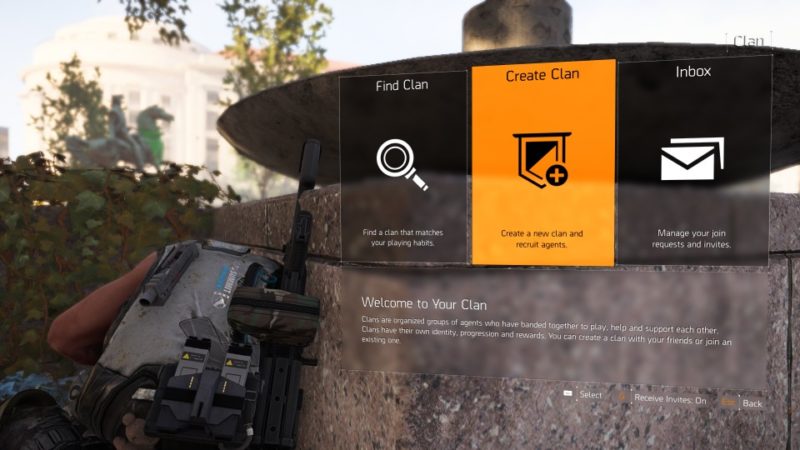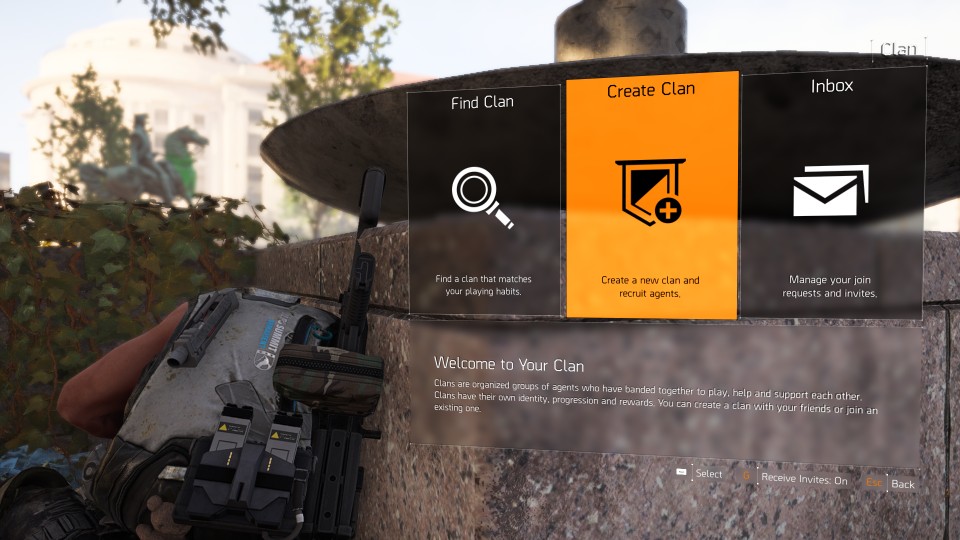 If you choose to create one, you need to specify how your clan generally works.
For e.g. whether you're looking for members who are always active (or laid-back), and even whether you prefer Pve, PvP or both.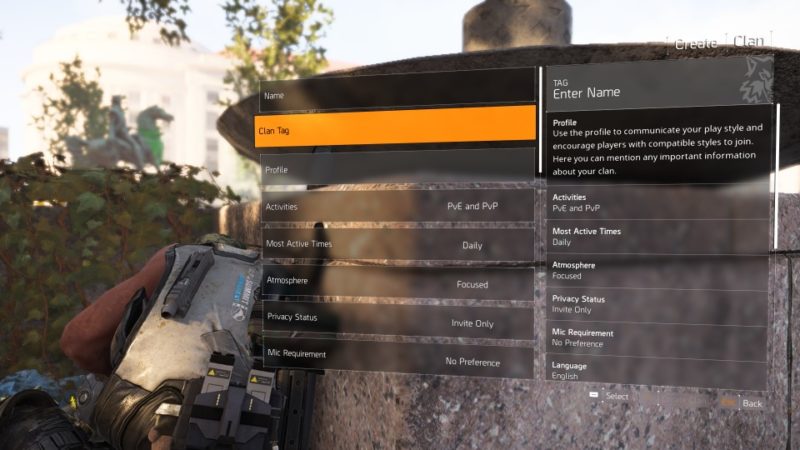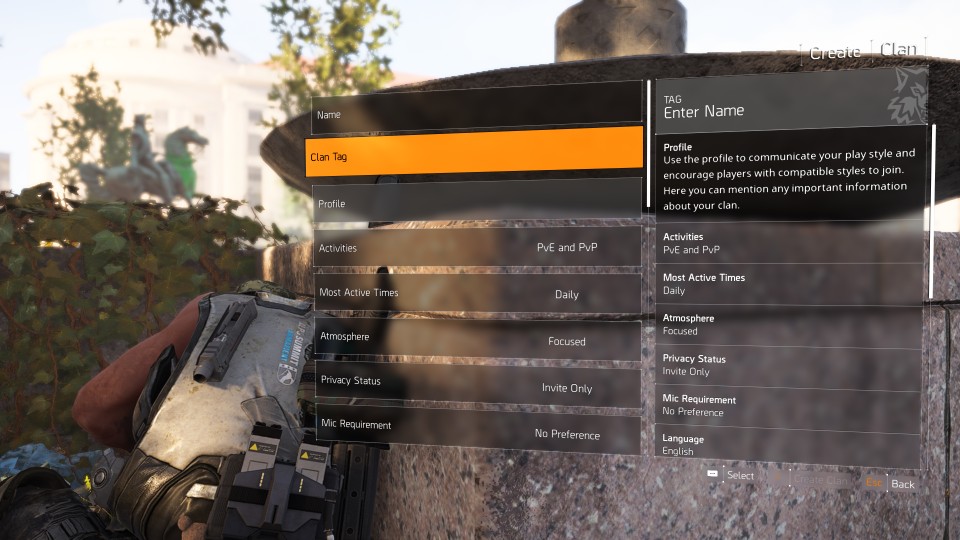 If you choose to join an existing clan, you also should key in the details that suit you.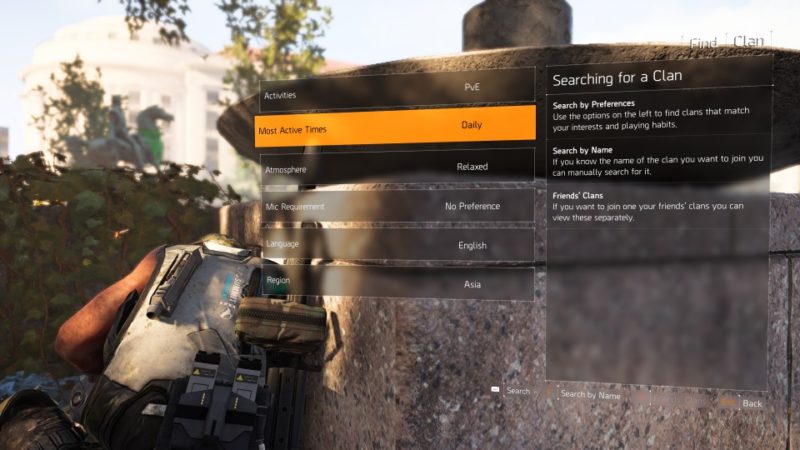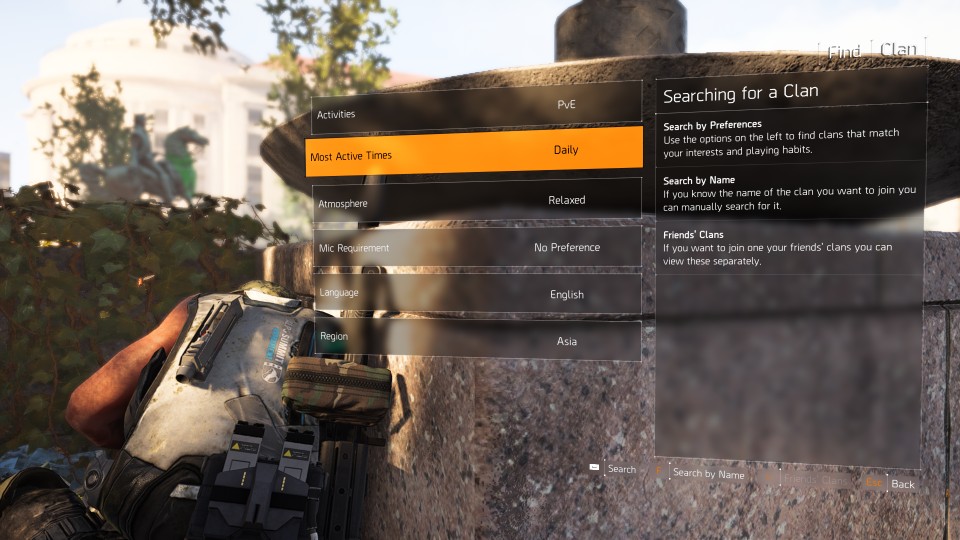 They will then list the clans that are available, but many of these are "invite only".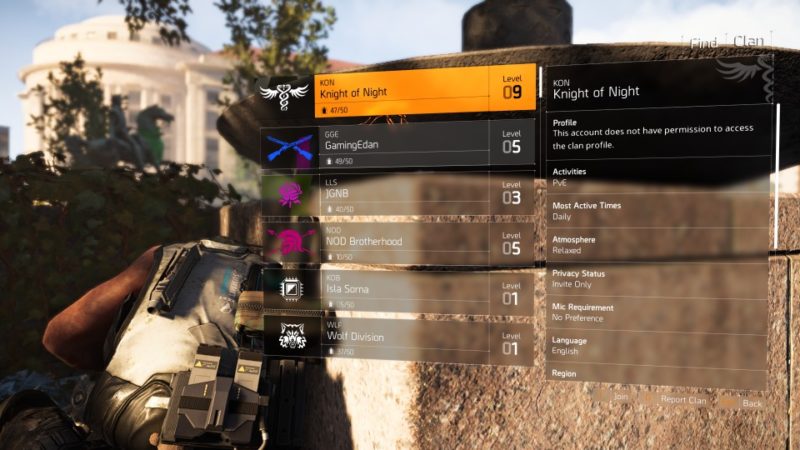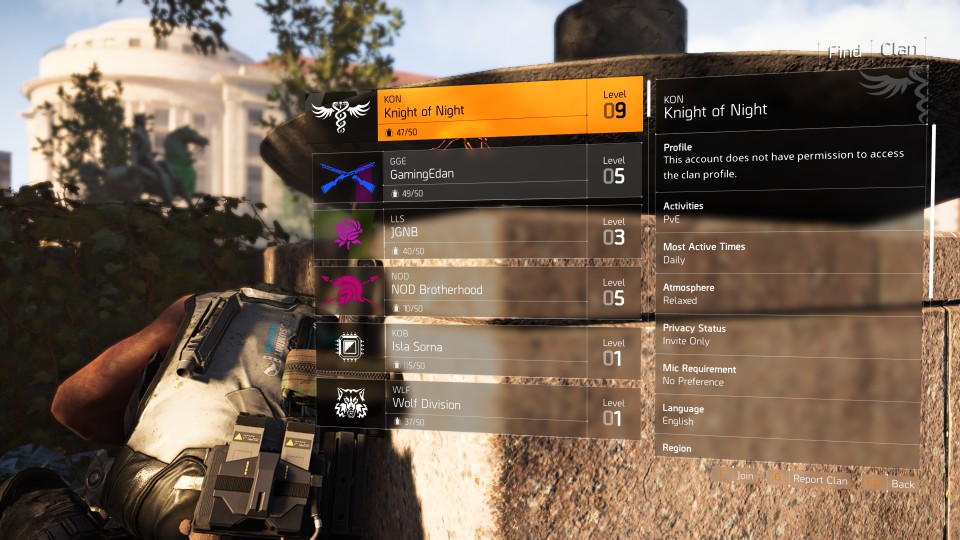 Having a clan is great in keeping the game less lonely.
---
Related articles:
12th Street Spicelords Bounty – The Division 2 Walkthrough
How To Take Over Control Points – The Division 2
Turrets Guide – The Division 2 Wiki And Guide
ViewPoint Museum – The Division 2 Walkthrough
Odea Retail Store – The Division 2 Walkthrough
Odea Retail Store – The Division 2 Walkthrough