Unholy Holm is one of the islands you can explore in the Explorer Islands in Dragon Quest Builders 2.
The main purpose of the island is to gather materials and unlock unlimited supplies of strange sand and malrothium.
Here's a walkthrough and guide of Unholy Holm in DQ Builders 2.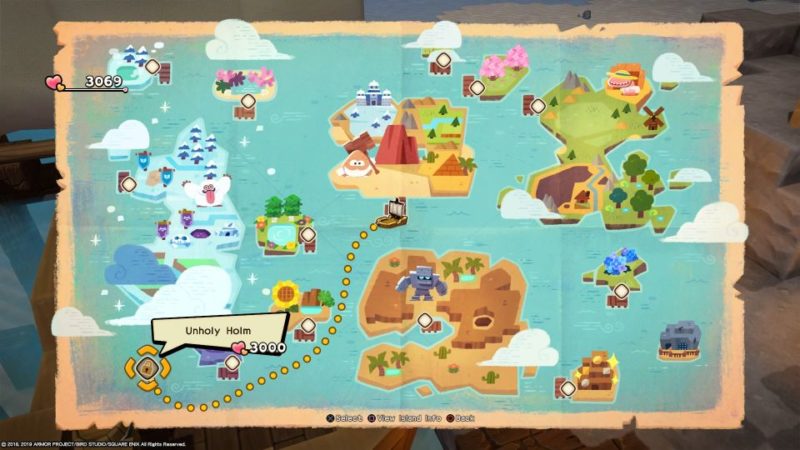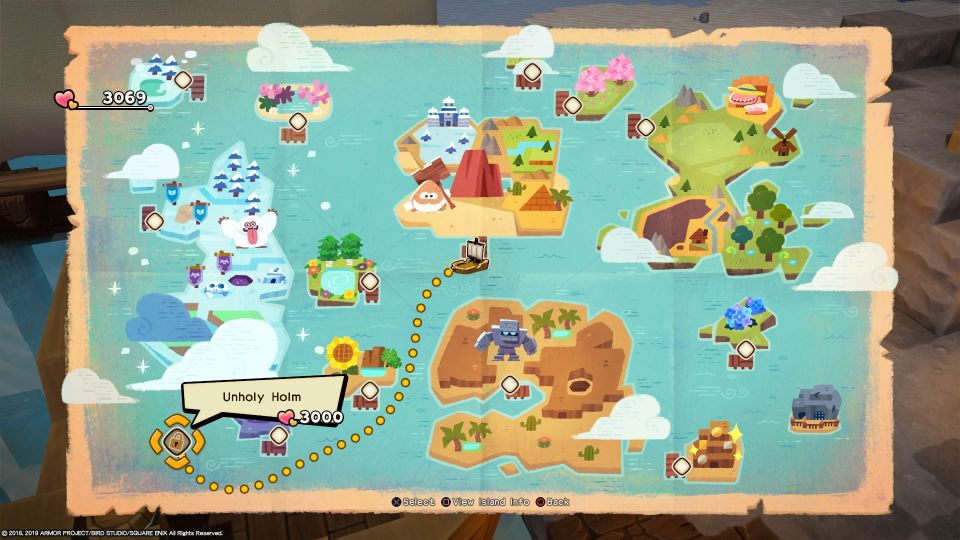 You need to pay 3,000 gratitude points to Captain Brownbeard to unlock Unholy Holm.
What to do in Unholy Holm
Like the other small islands, there's no story involved. Your aim is to complete two checklists, to unlock infinite amounts of strange sand and malrothium.
As always, to tick an item off the list, just press "check" on the item when you find it.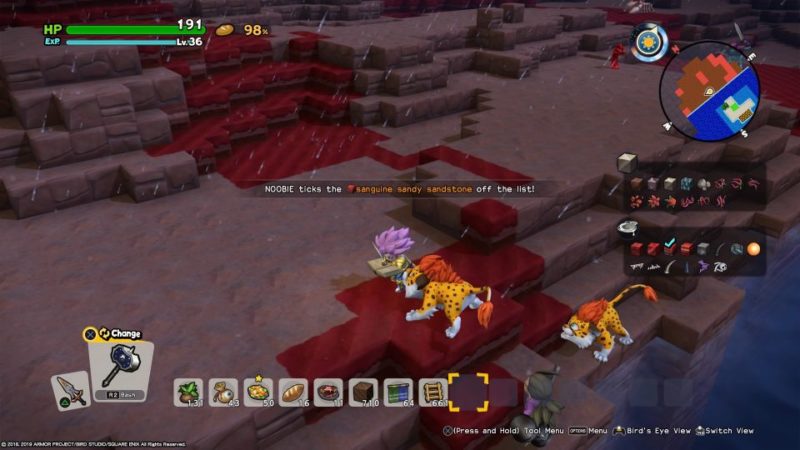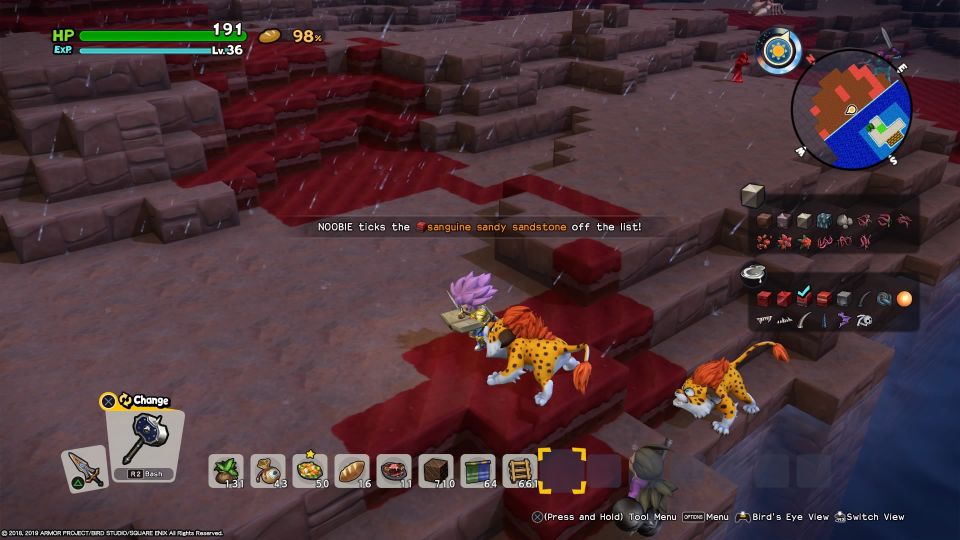 Most of the items on the list are quite obvious. You may have to climb up the hills to find more of those materials.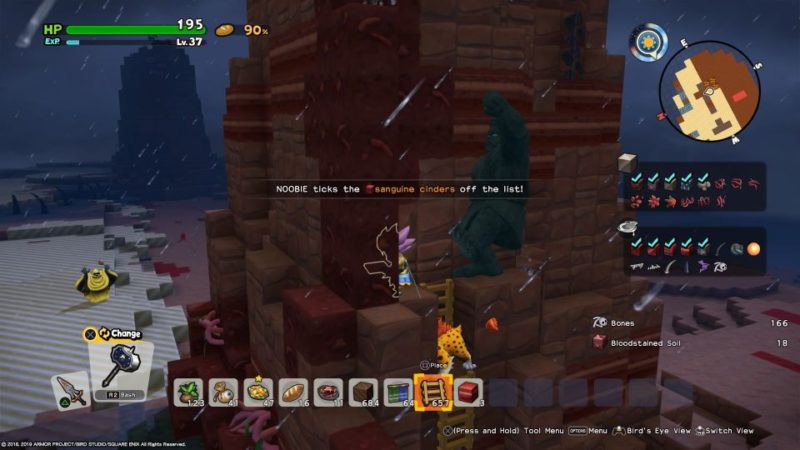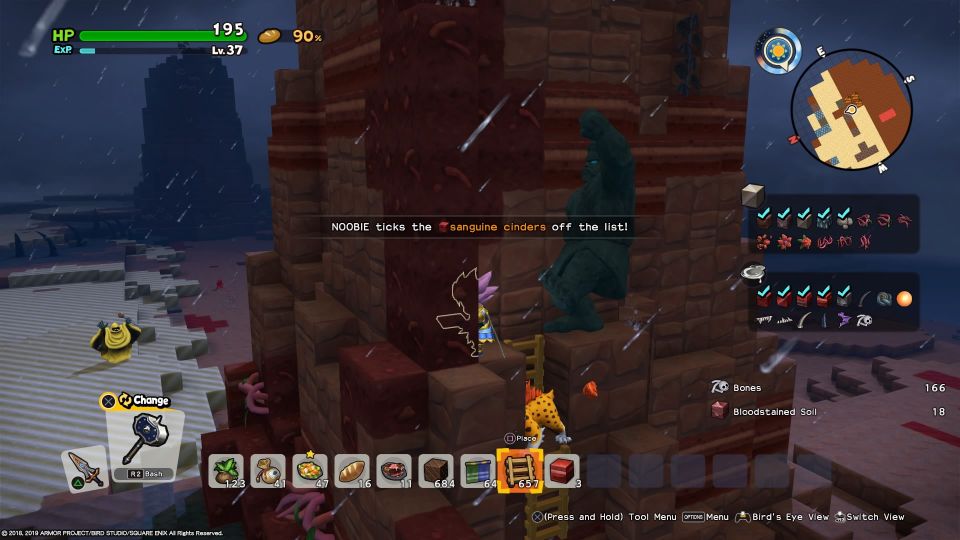 Some are only located up here, like the floating stones.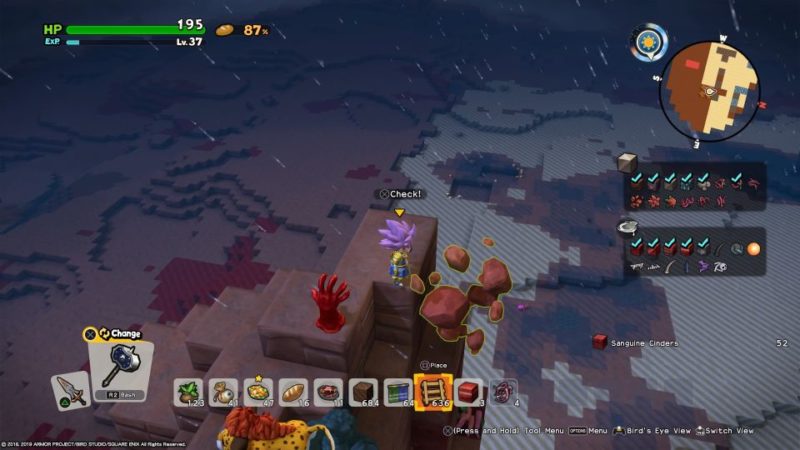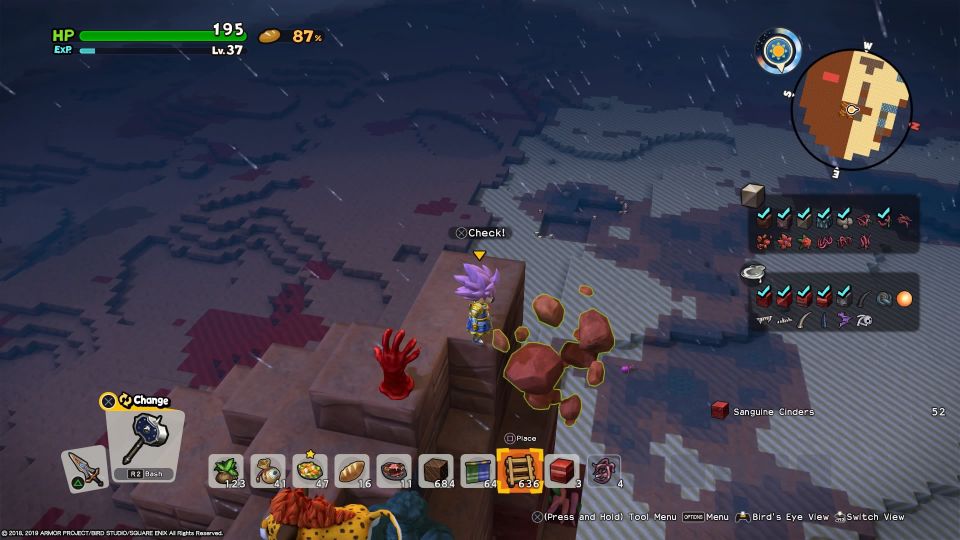 As for the malroth droppings, you can find them scattered all over. The twisting tail is located on the ground.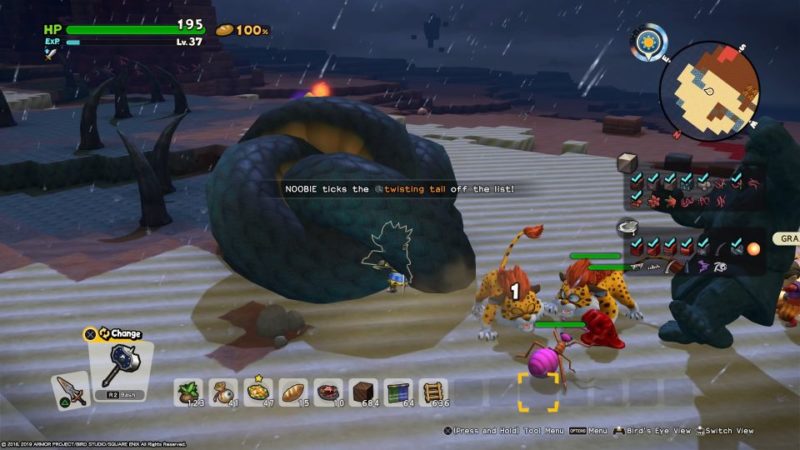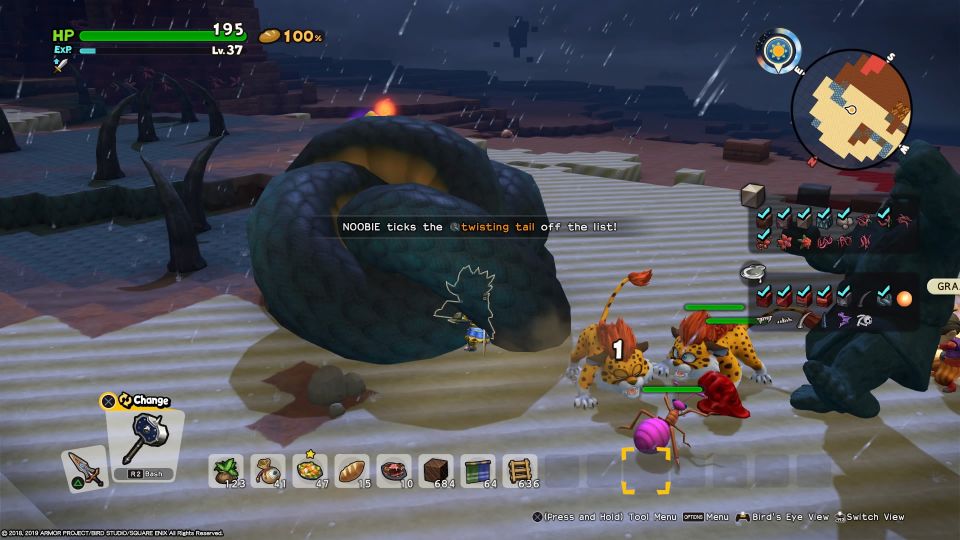 The hard part is finding all of the vile vines. There are different categories and only some are more common than others.
More on this later.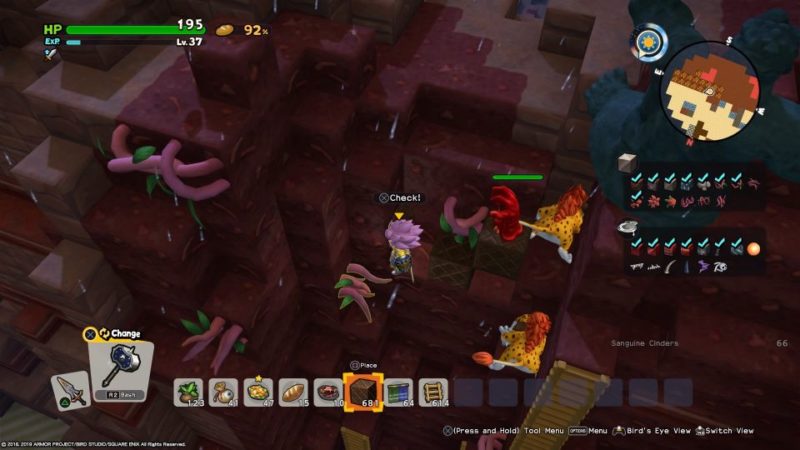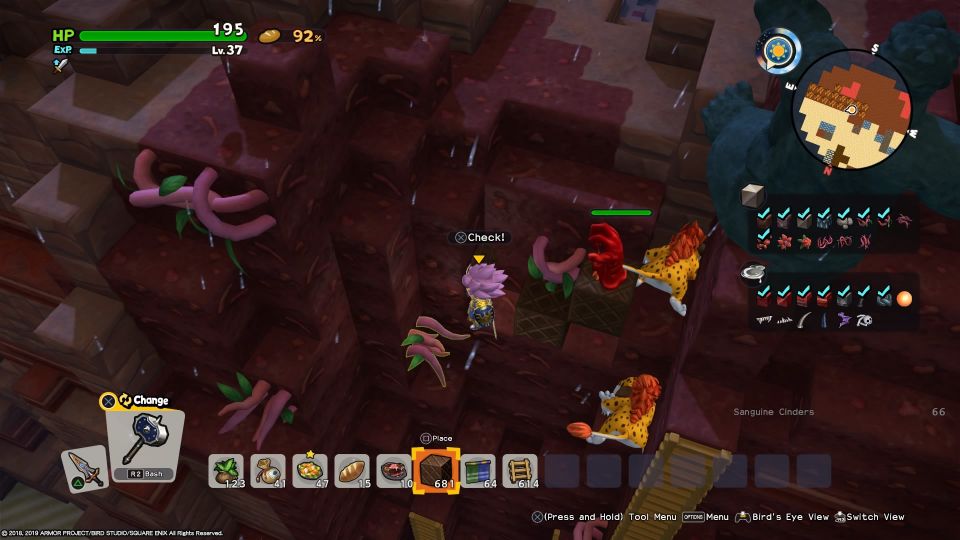 As for the teeth, wings and thorns, you can find a couple of platforms with them.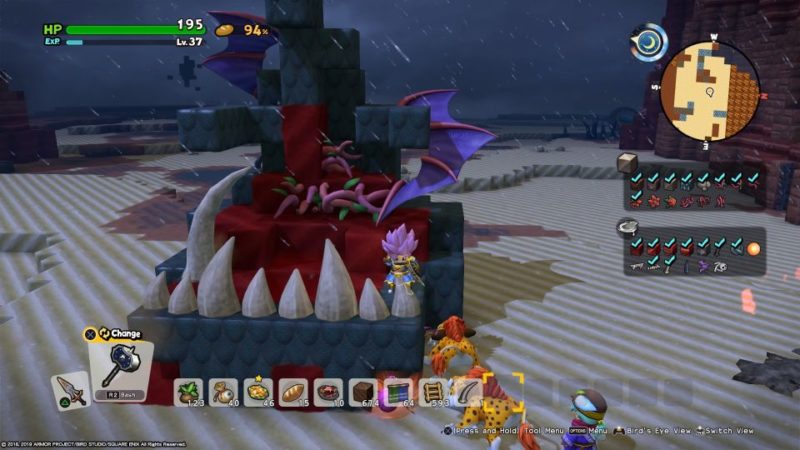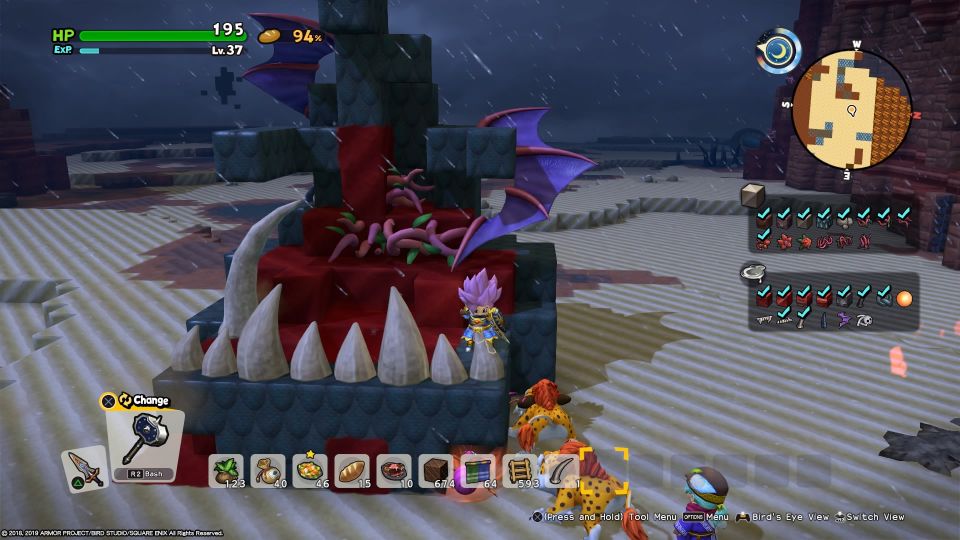 The big horn was located on a floating platform. You can build blocks to slowly climb up.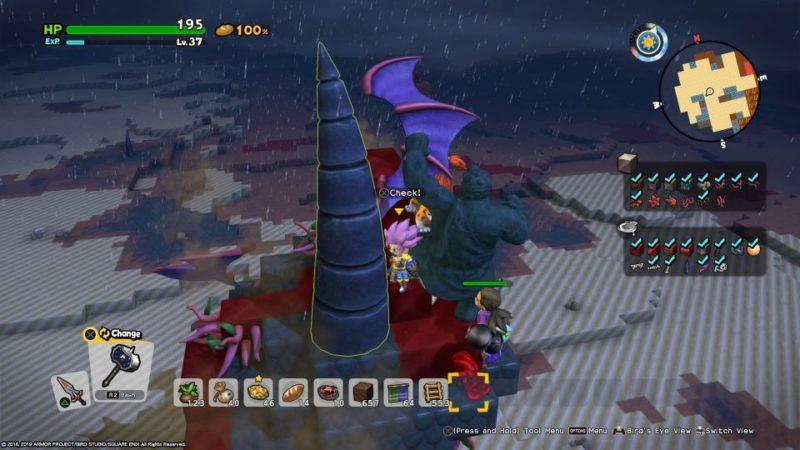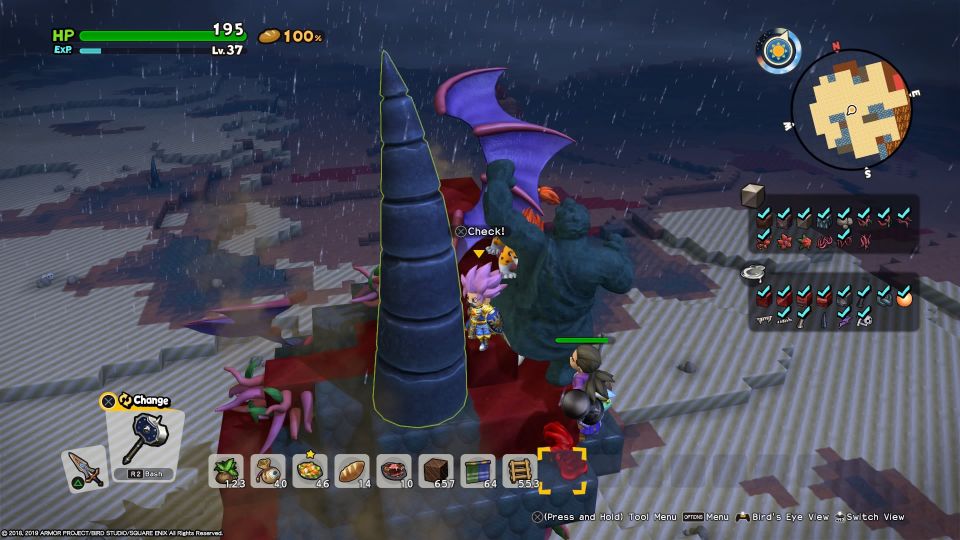 Apart from finding ingredients, you can do other things like recruiting someone back to the Isle of Awakening.
Just get to the Builderdom's Best to find the guy. This guy below was hiding underground.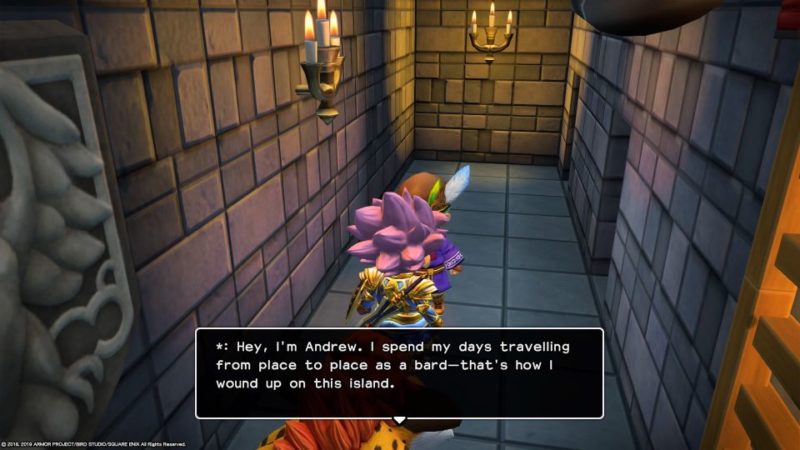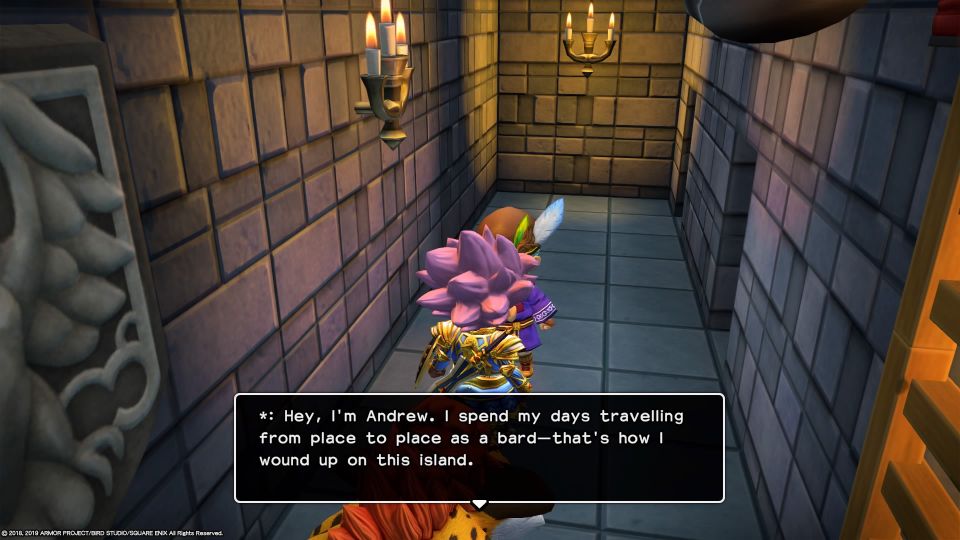 Another thing you can do is recruit monsters back after defeating them.
Some monsters will indicate that they want to make friends and you need to give them monster munchies to do so.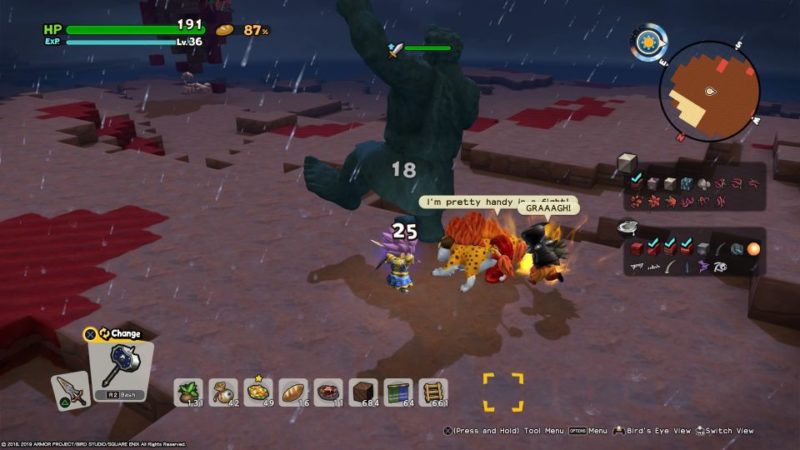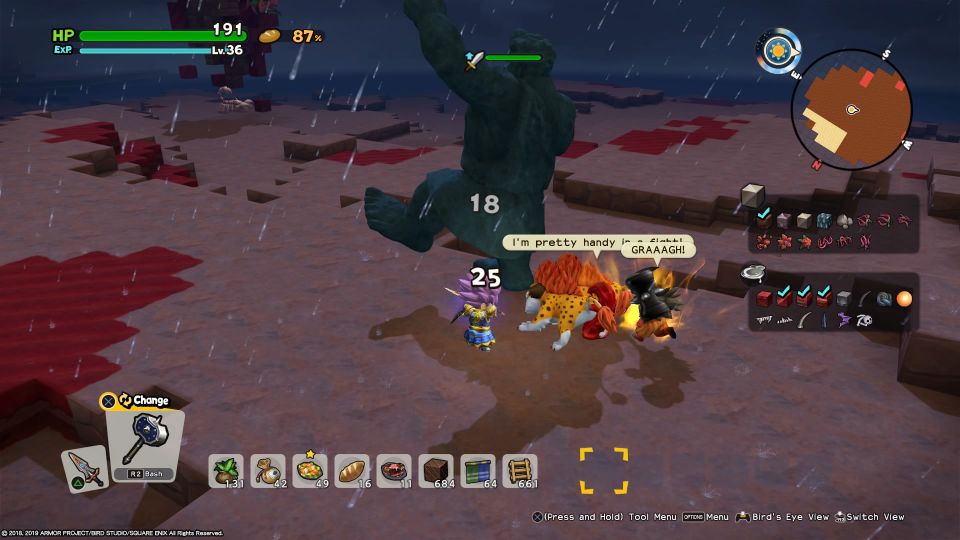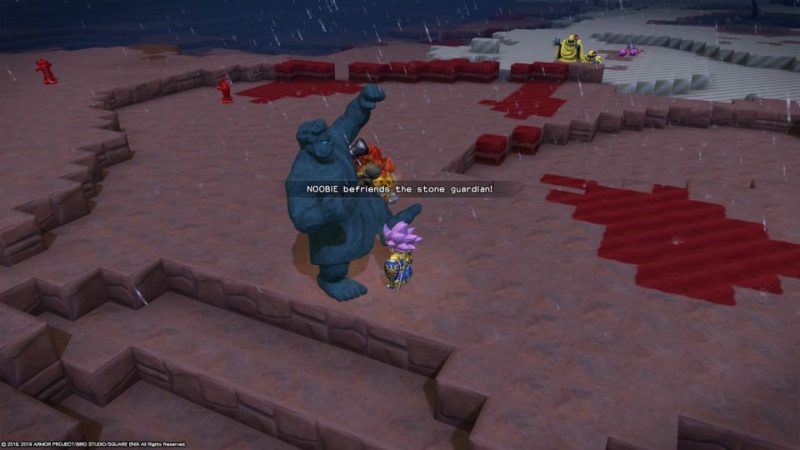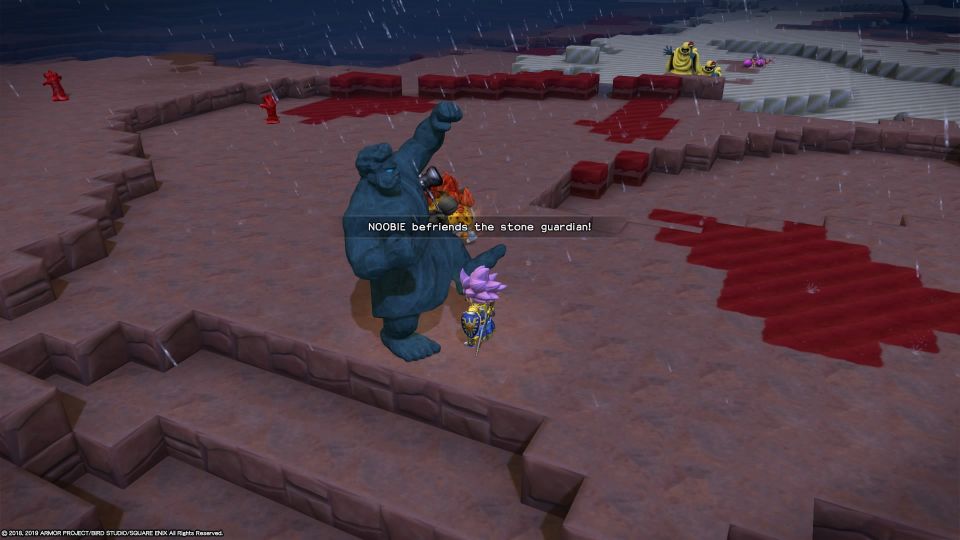 You can also find super-strong monsters here like this dragon.
The fight was tough but defeating him gave me a recipe on a new sword with 118 attack.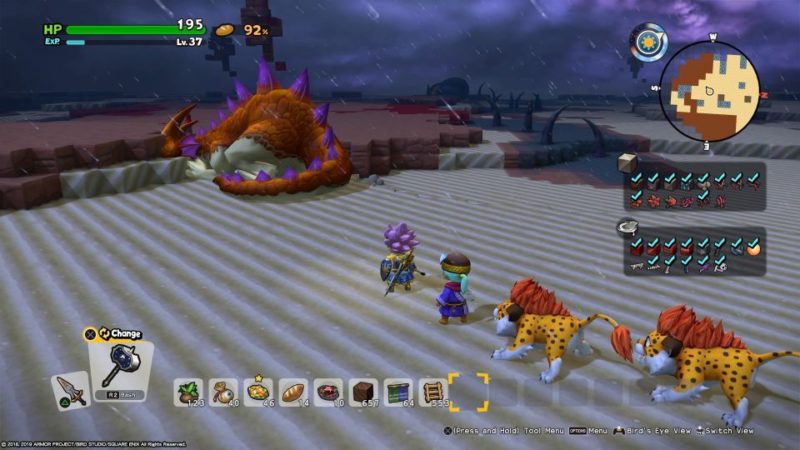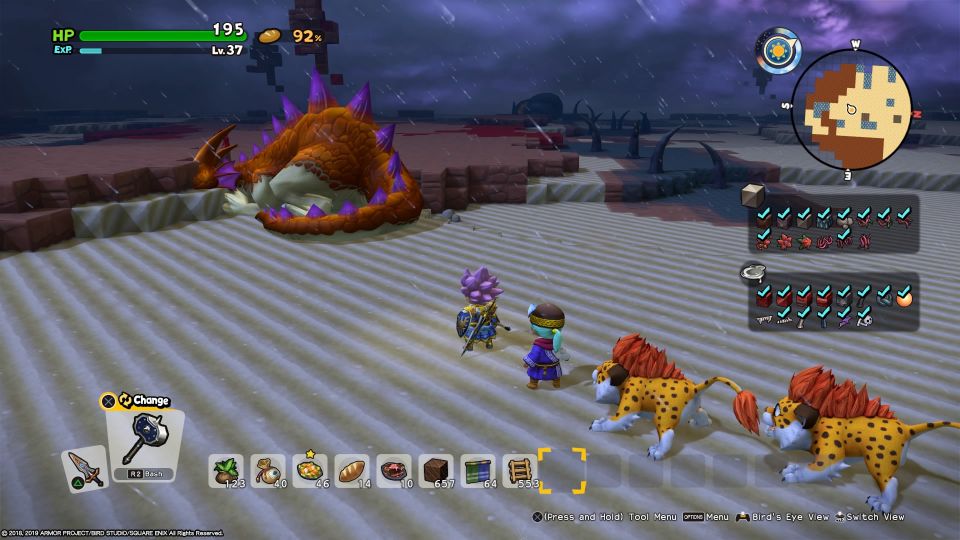 Some of the harder items to find
There are some items in the checklist that are hard to find in the island.
This enormous eyeball was the easiest of them all. They're located near the red pools of water, hidden on a floating platform.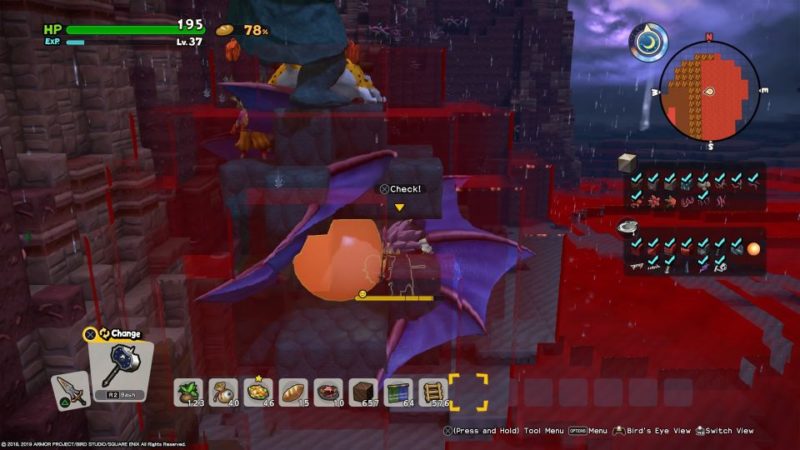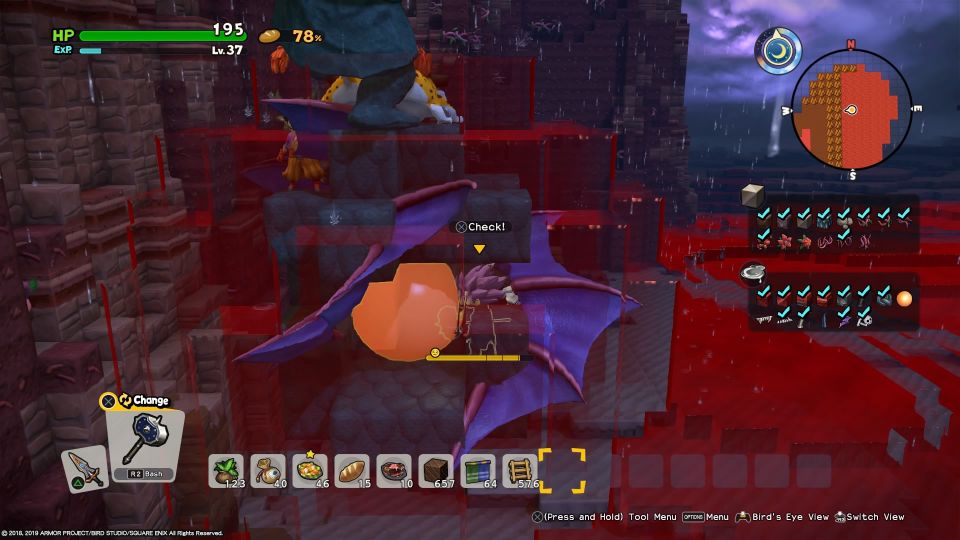 As for poxgloves, they were also on a floating platform. Build blocks to climb up and get both of the blooming and budding poxgloves.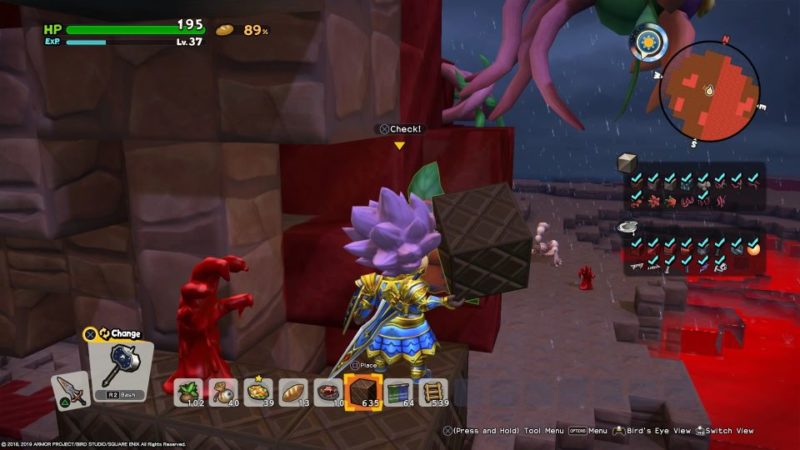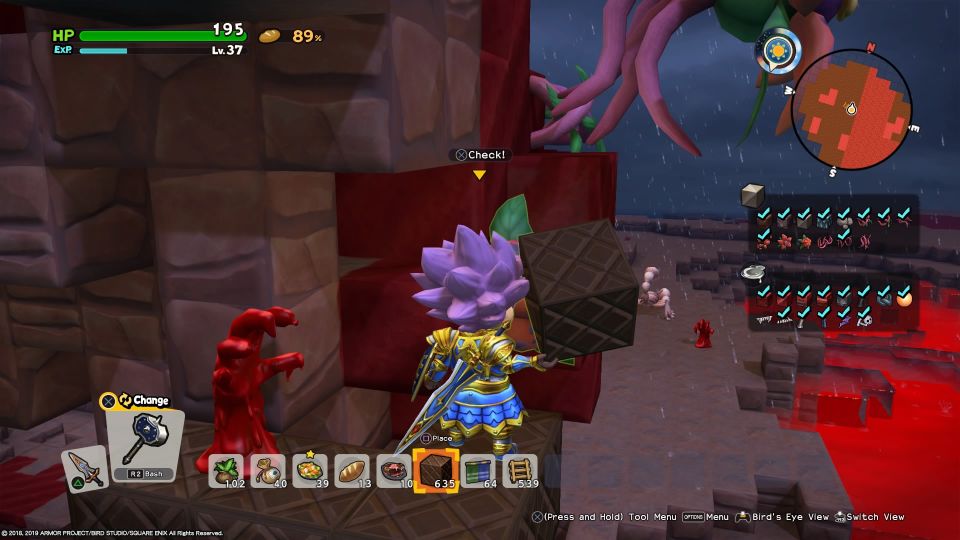 As for the upper teeth, it was also located on a floating platform. There was only one in the island.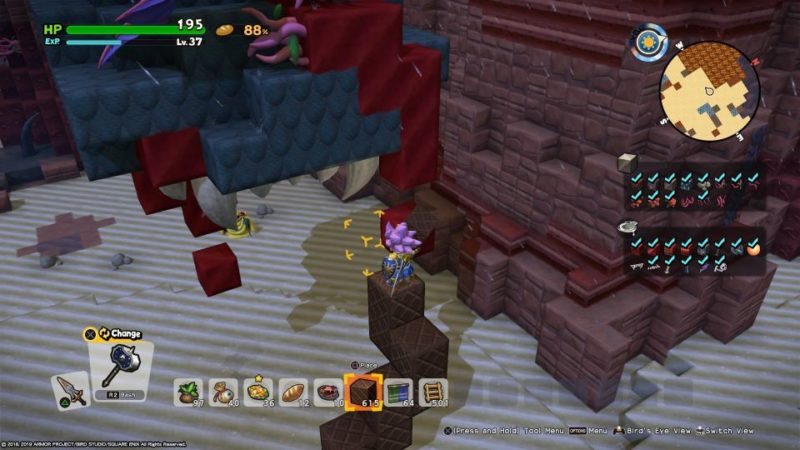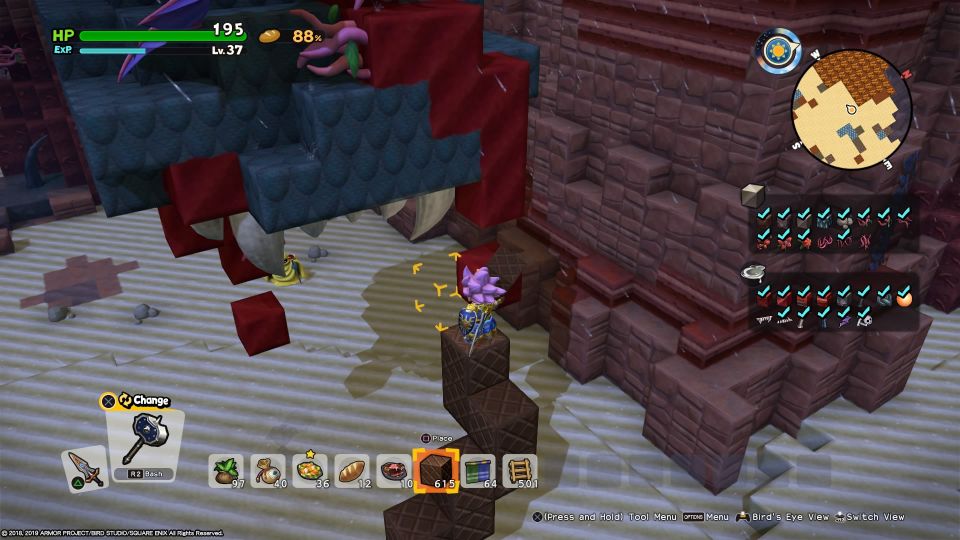 Once you've completed the bottom checklist, you'll get an infinite supply of malrothium.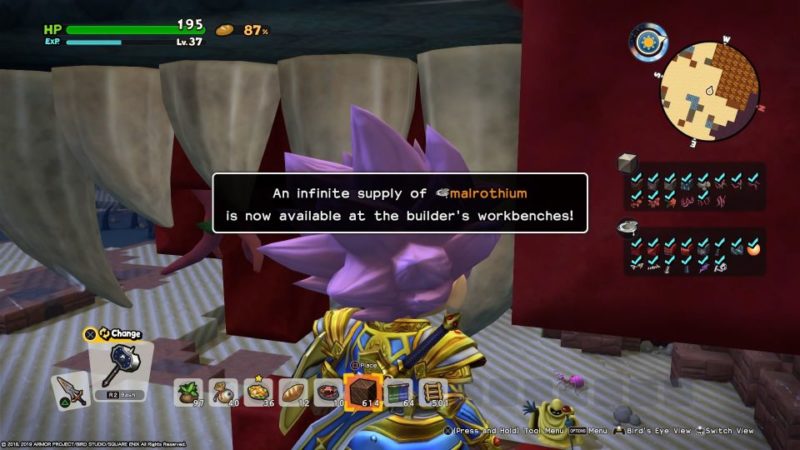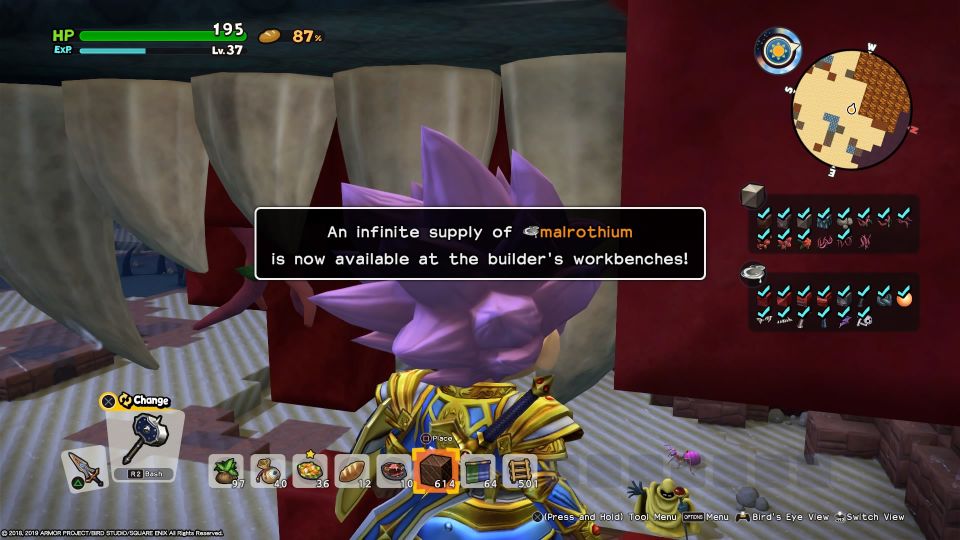 The hardest vines to find were those downward vines. They were located below the upper teeth on the same platform.
You need to build blocks to get to them. There were two types of downward vines here.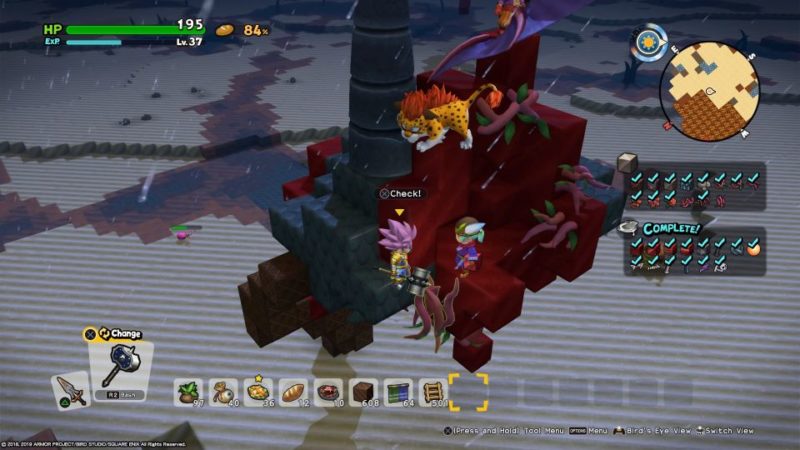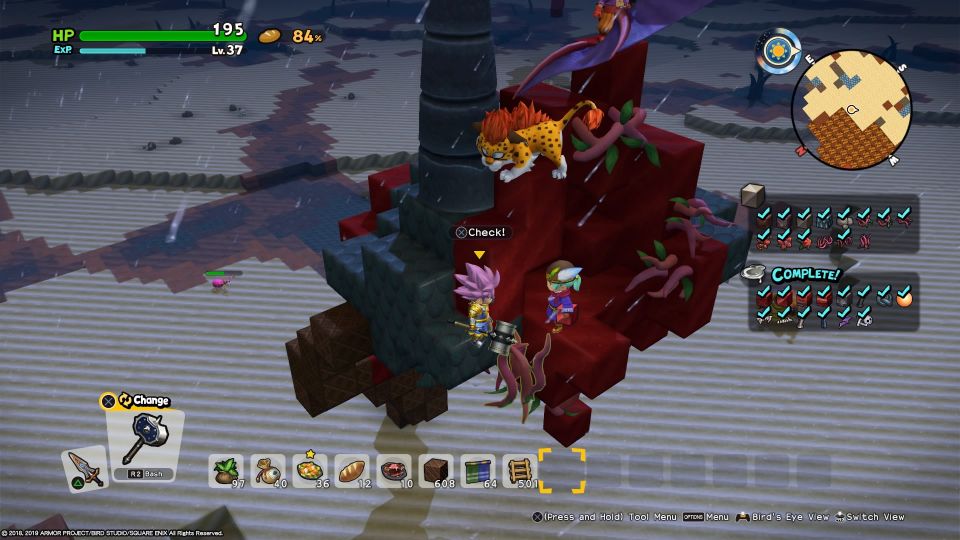 Finally, completing the top checklist will give you an infinite supply of strange sand.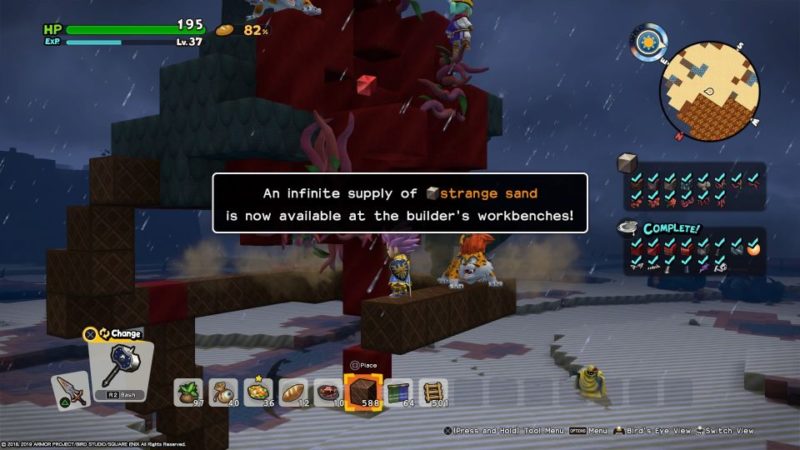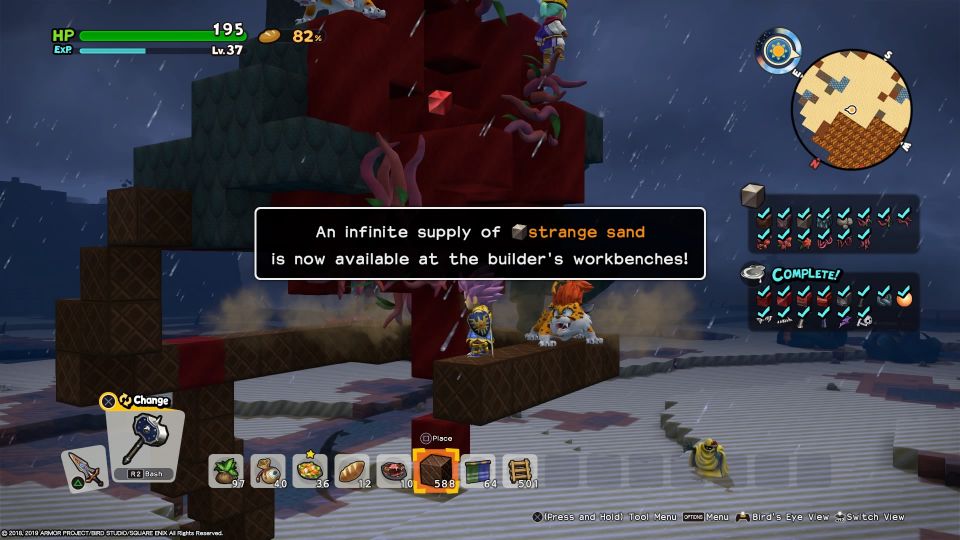 And that's all for Unholy Holm in DQ Builders 2.
---
Related articles:
DQ Builders 2: How To Build A Hotel
How To Build A Spa Changing Room: Dragon Quest Builders 2
How To Build A Farm In Dragon Quest Builders 2
The Best DPS Classes In WoW Classic To Choose From
Defiled Isle: Dragon Quest Builders 2 Walkthrough & Guide
Soggy Skerry Island: Dragon Quest Builders 2 Guide & Wiki