Tribes at War is a quest you will receive in the Barrens in World of Warcraft (WoW) Classic.
Your task is to slay Bristleback Geomancers, Thornweavers and Water Seekers.
Here's a walkthrough of Tribes at War in Classic WoW.
To unlock the quest, talk to Mangletooth who is in the cage in Camp Taurajo.
Camp Taurajo is located south of the Crossroads.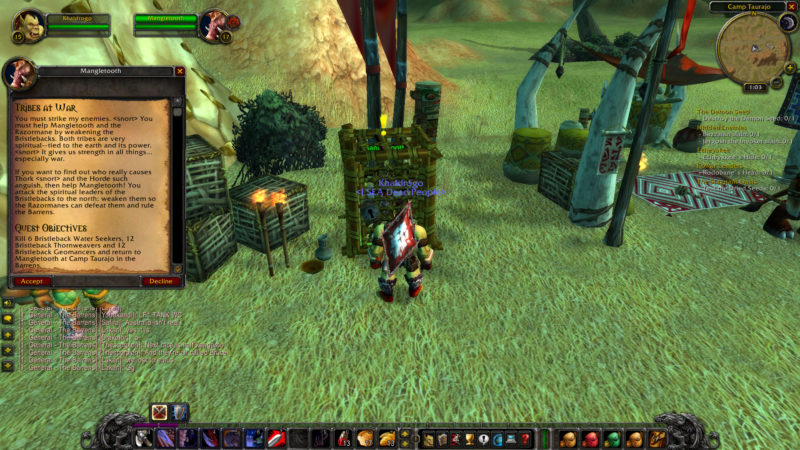 How to find Bristlebacks Geomancer, Water Seeker and Thornweaver
All three types of Bristleback mobs are located pretty close to Camp Taurajo. They are north or northwest from the camp.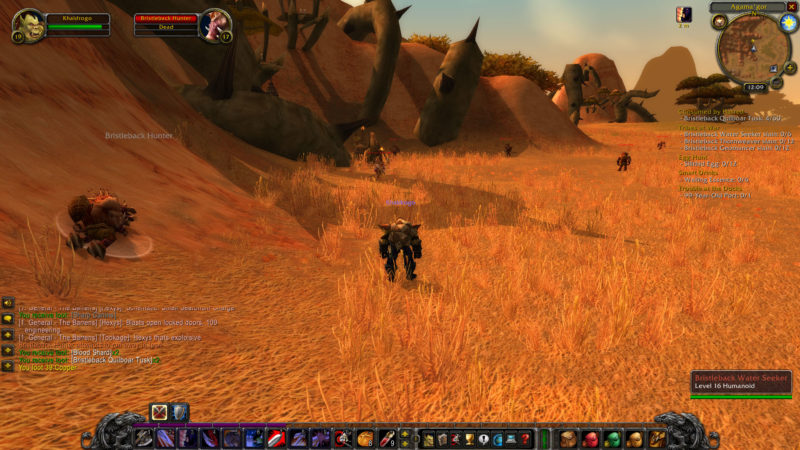 The exact location is shown in the map below, marked by the player location.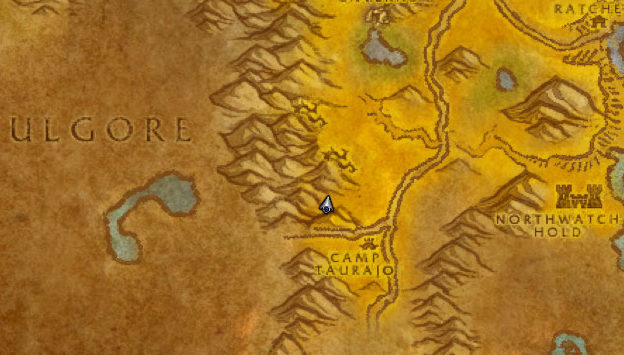 You should find the Thornweavers and Water Seekers in the same area.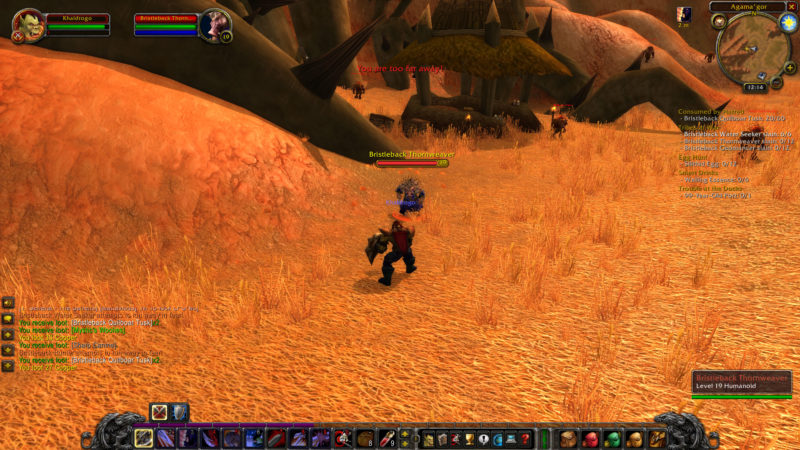 Once you're done with them, head further north. You will see more thorns (image below).
Bristlebacks Geomancer can be found here.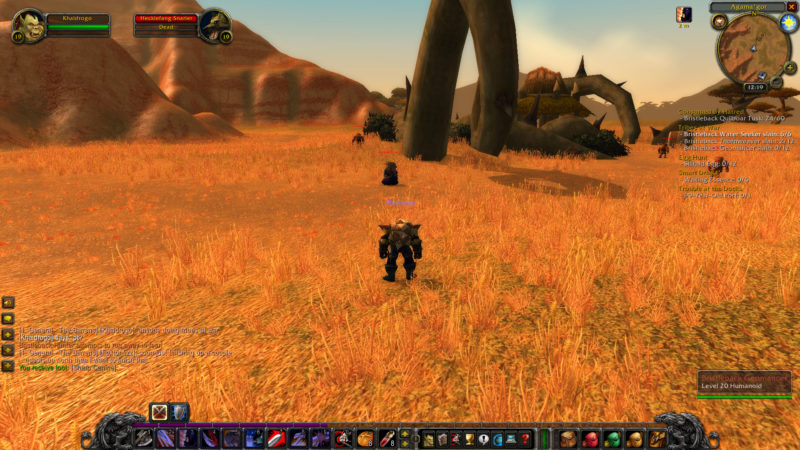 After killing the required amounts of all mobs, go back to Mangletooth to claim your reward.
It's only experience and reputation. You will unlock further quests.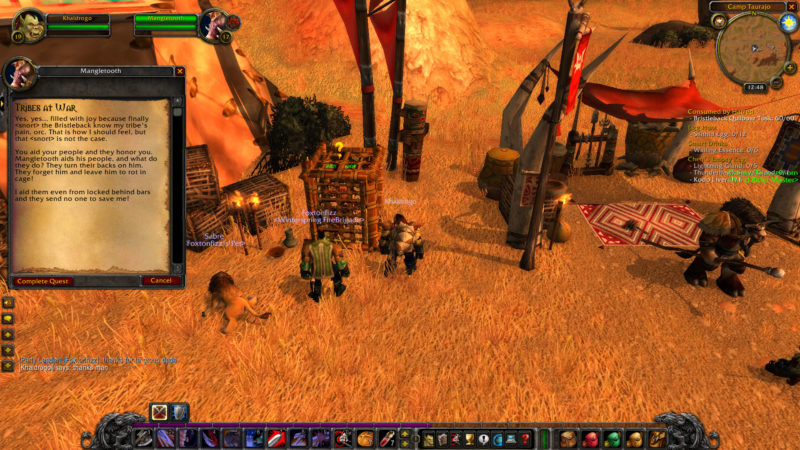 ---
Related articles:
Elixir Of Pain: WoW Classic Guide And Walkthrough
Deathstalkers In Shadowfang (Shadowfang Keep): WoW Classic
How To Go To Orgrimmar From Undercity: WoW Classic
Where Is Mankrik's Wife (Lost In Battle): WoW Classic
Counterattack: WoW Classic Quest Guide And Walkthrough
Stolen Silver Location: WoW Classic Guide And Walkthrough
The Guns Of Northwatch: WoW Classic Guide And Walkthrough