Tovarish is a side mission in Silent Mountain in Tom Clancy's Ghost Recon Breakpoint.
Your task is to hack an antenna at the Submarine Cable Control Station.
Here's a walkthrough of Tovarish in Ghost Recon Breakpoint.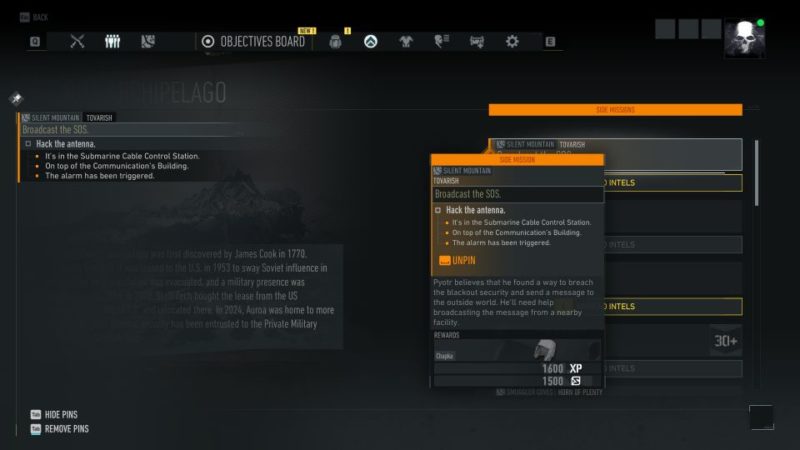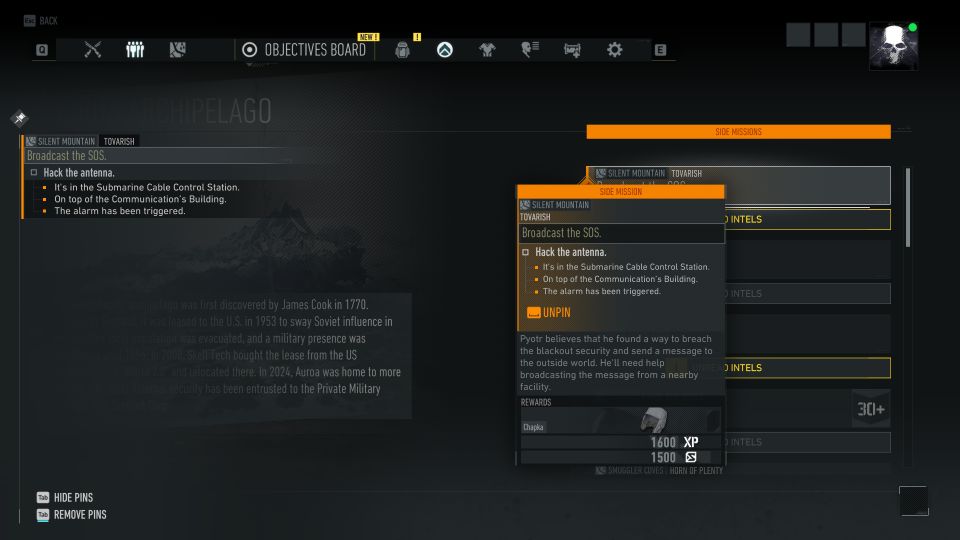 Head to the Submarine Cable Control
Your first objective is to get to the cable control station. Its exact location is shown in the map below, just north of Ramford Mountain.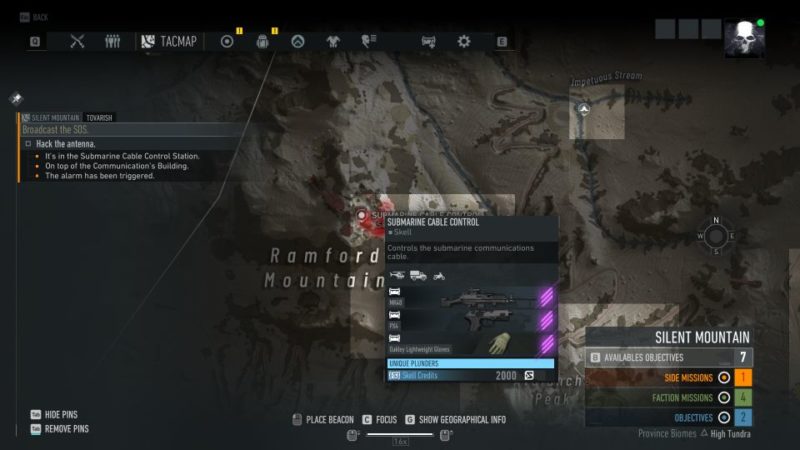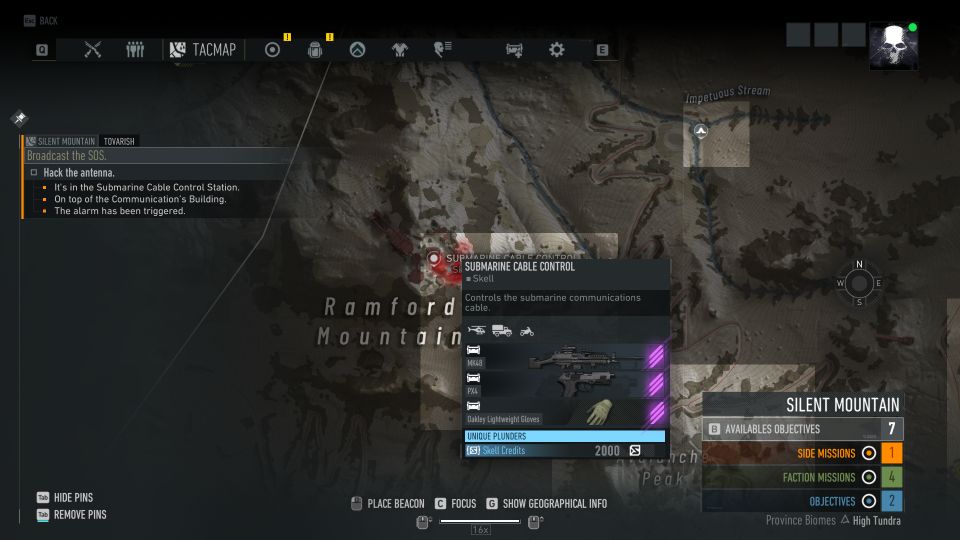 There'll be a lot of Sentinels in the area. You can choose to go stealth or just straight out kill everyone.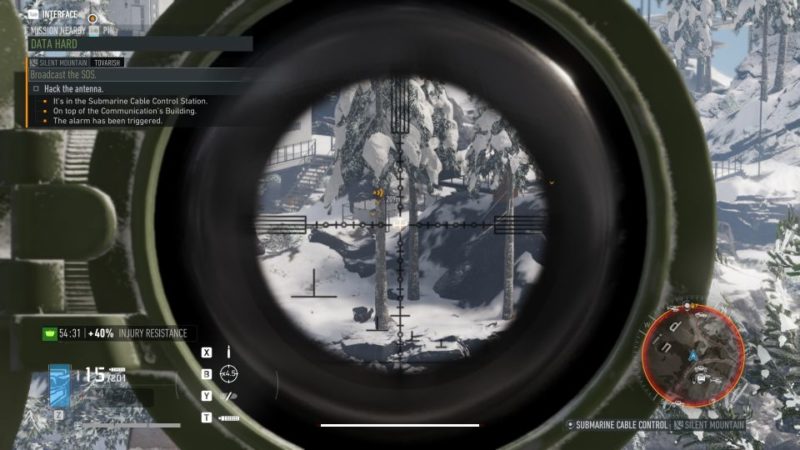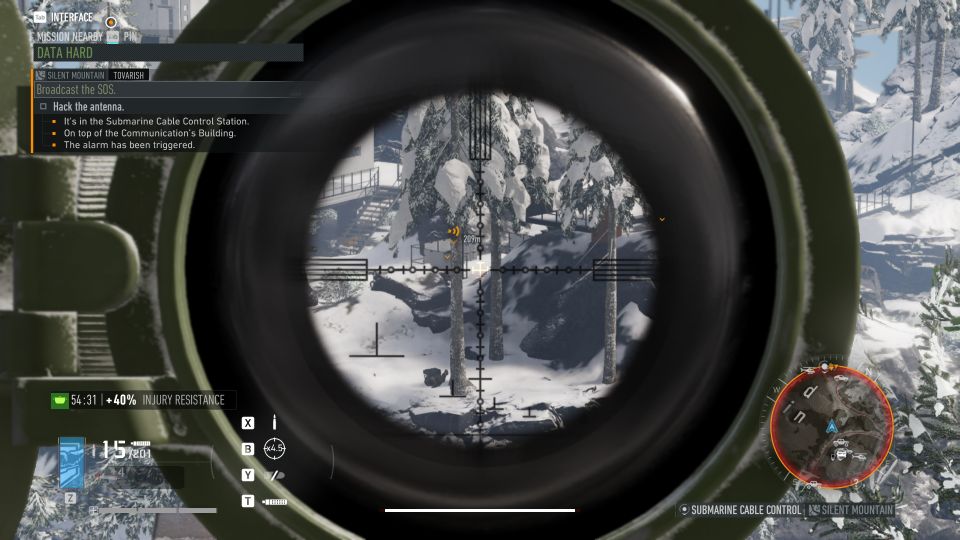 Hack the antenna
Head to the antenna on the main building.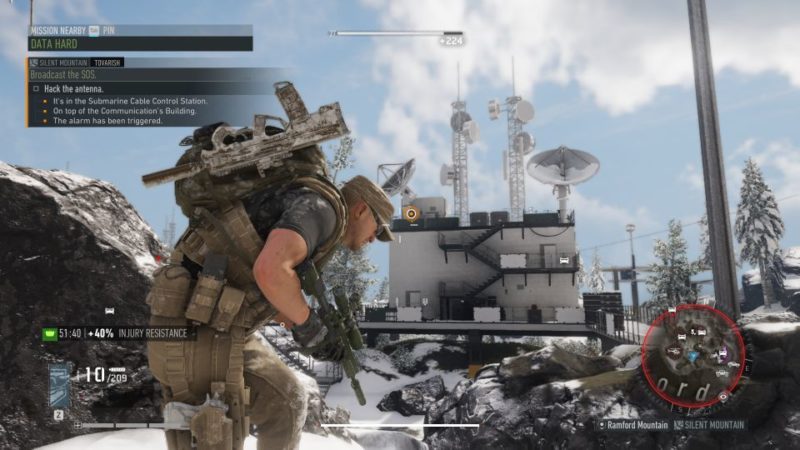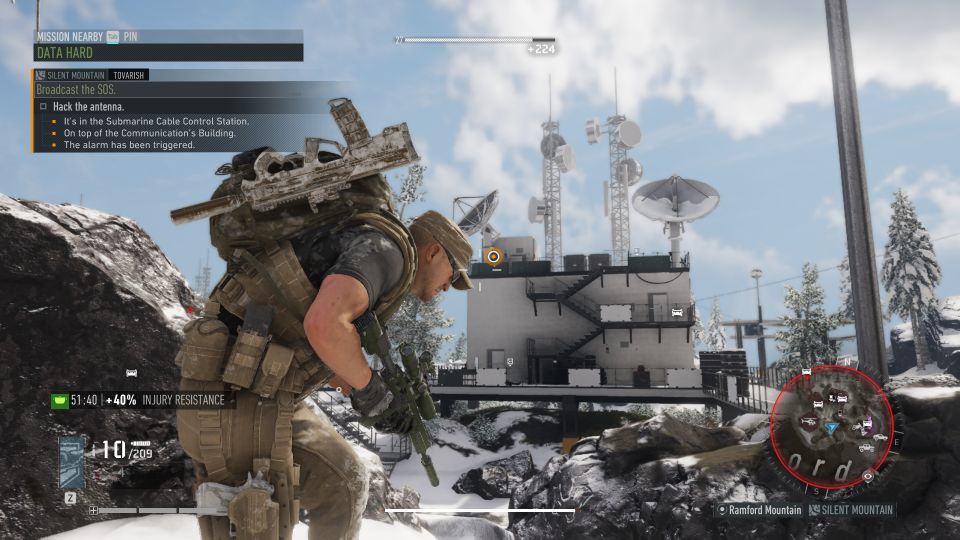 Hack the antenna by interacting with the control panel.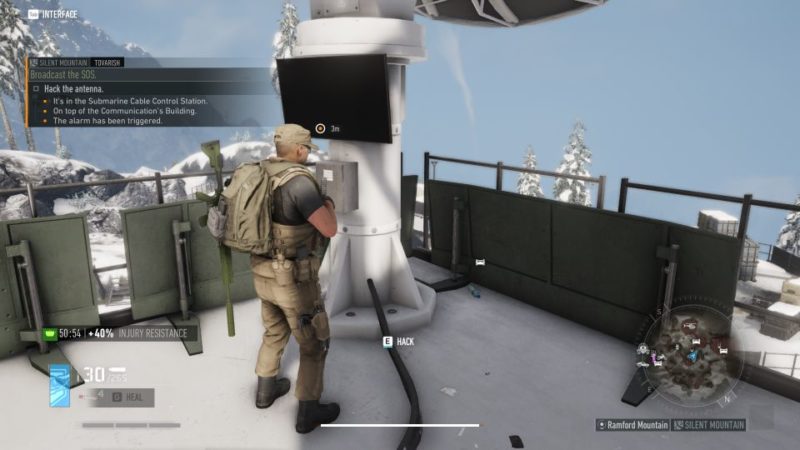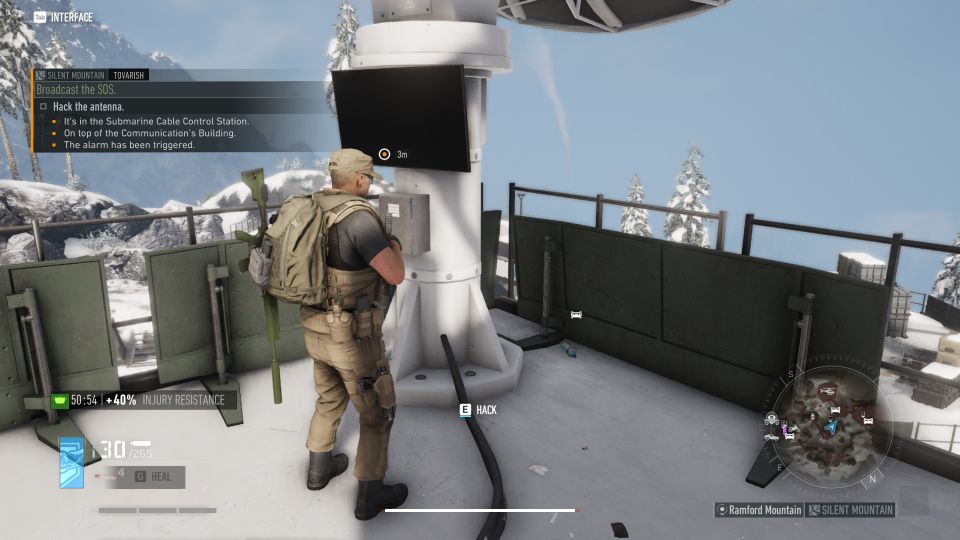 Wait for the broadcast to finish
The broadcast will go on for about 40 seconds. A helicopter will show up right after it starts.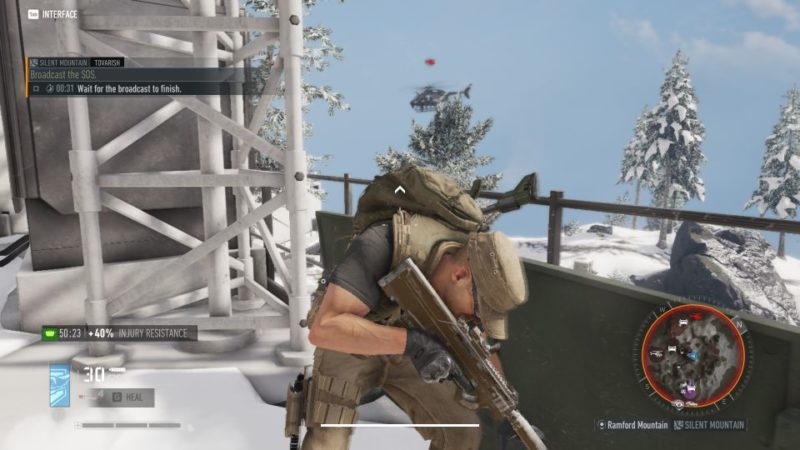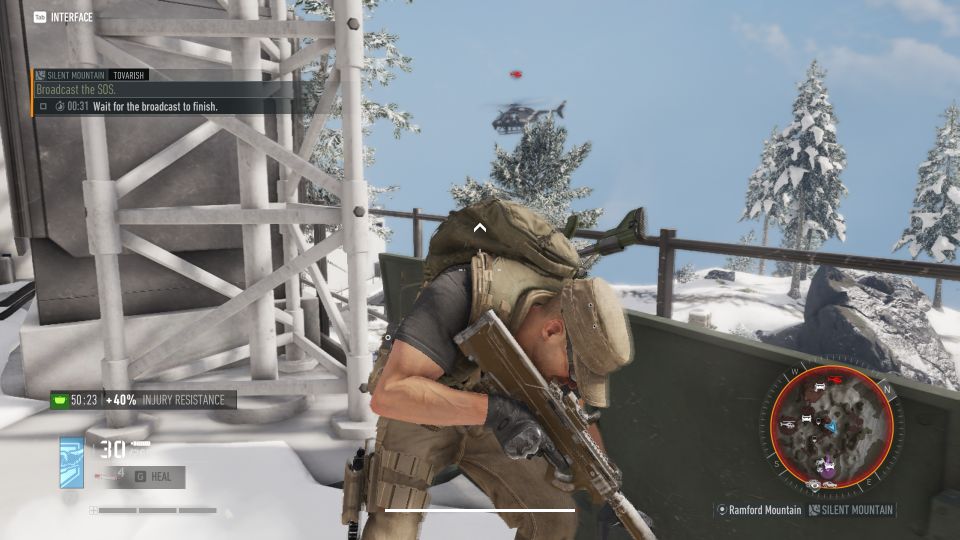 After 40 seconds, check if the broadcast is finished.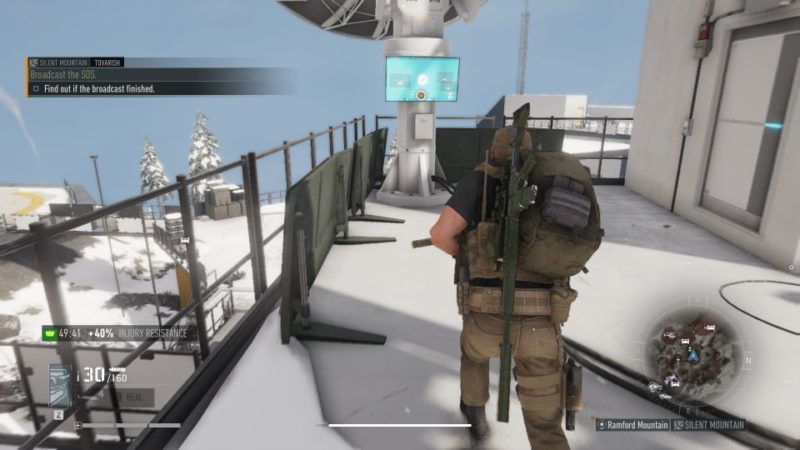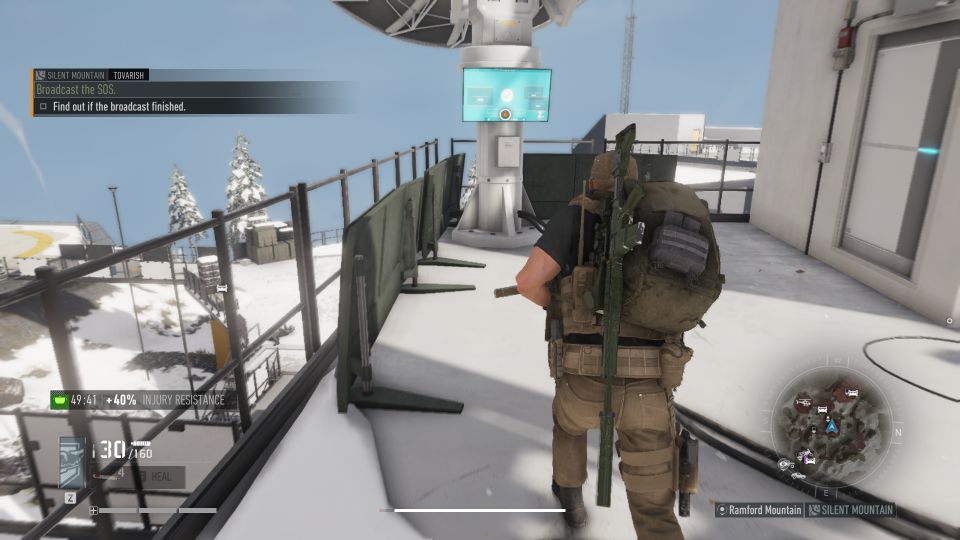 Return to Pyotr
Head back to Pyotr who's supposedly still at the camp nearby.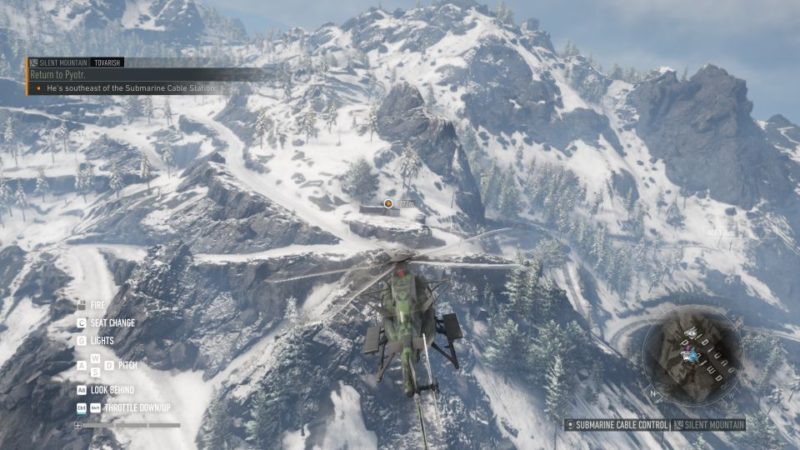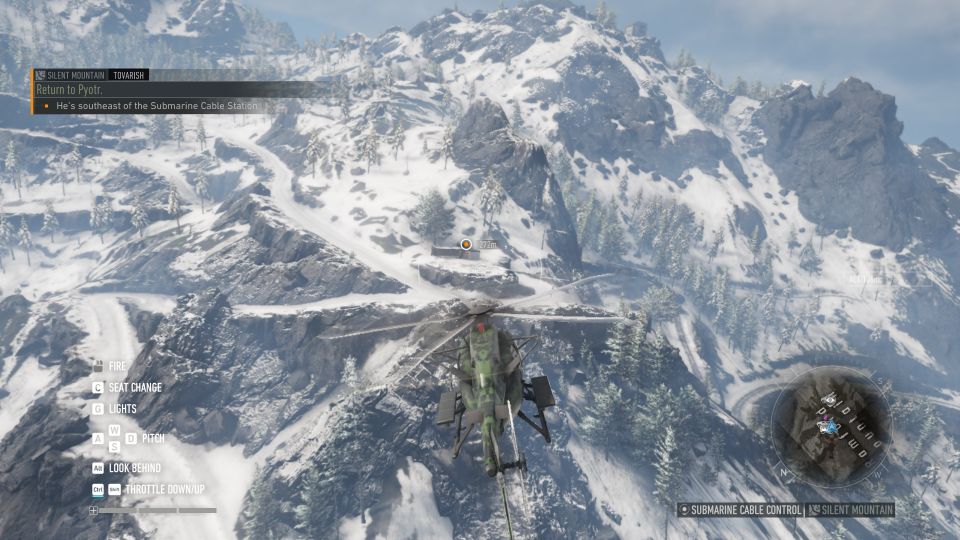 As you reach, you'll discover that he ran away.
Find the Pumping Station
Next, go to the Pumping Station on Silent Mountain to find him or intel of him.
The location is shown in the map below.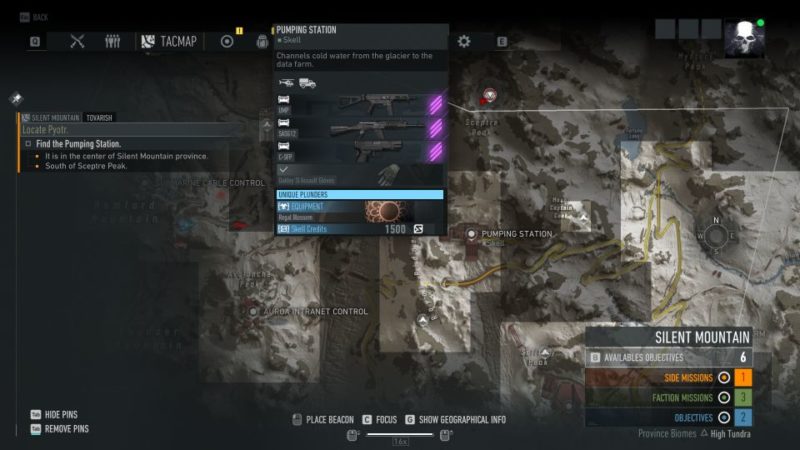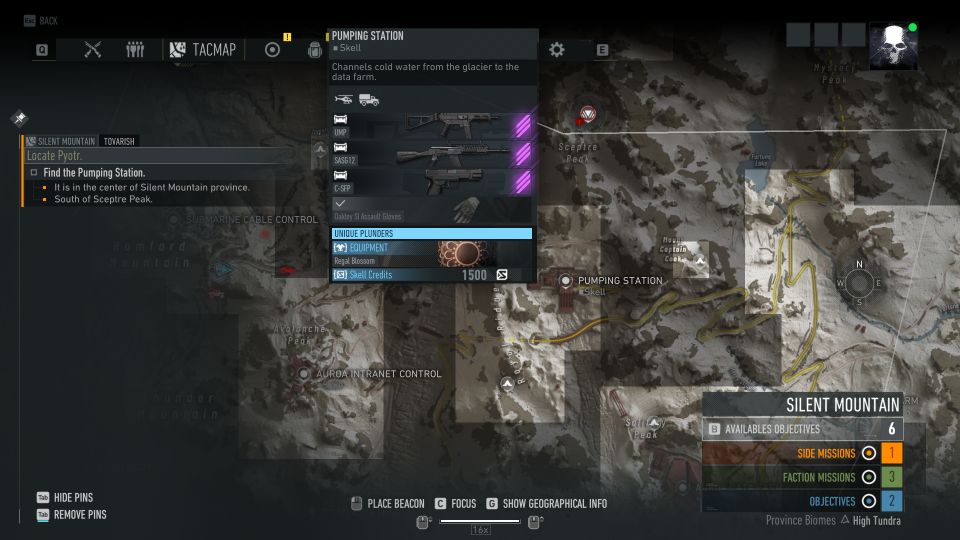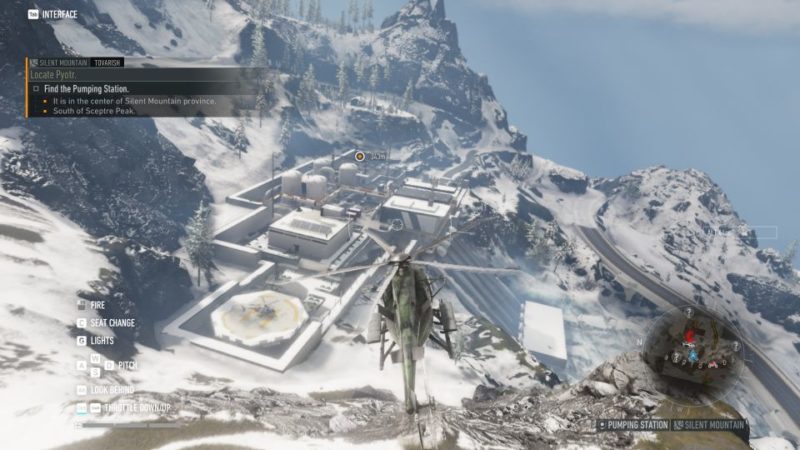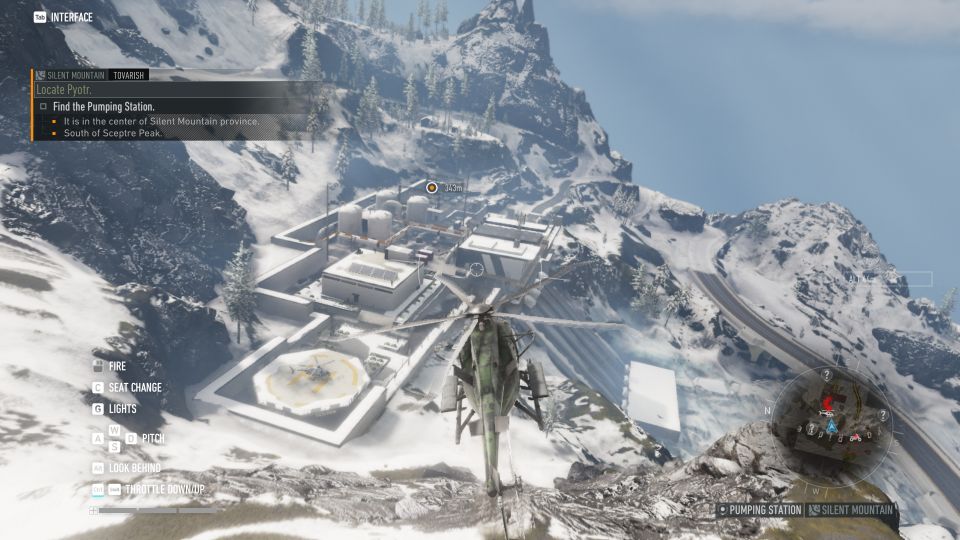 Search for documents
There'll be many enemies inside the Pumping Station as well.
You'll need to search for documents on Pyotr. You can find a laptop inside a building that will give you intel.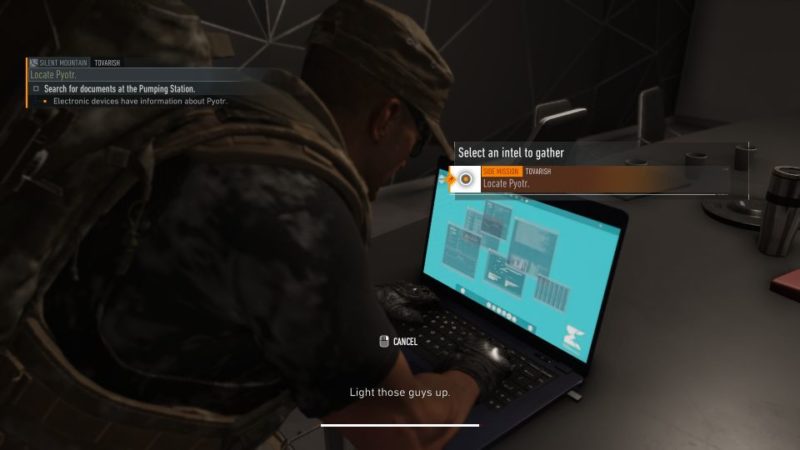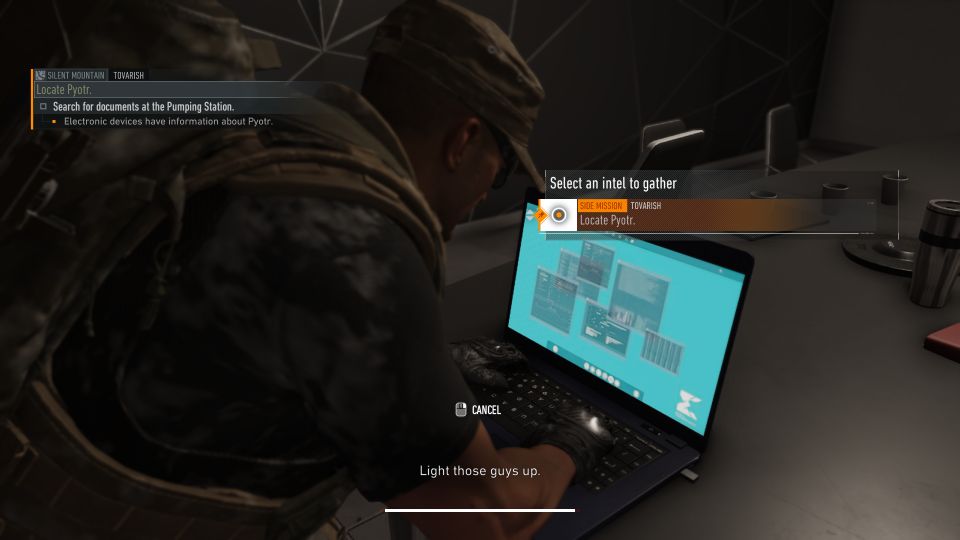 Reach the Long Valley Residences
You'll then discover that Pyotr is in Long Valley Residences of New Argyll.
It's located just northeast of Skell Estate.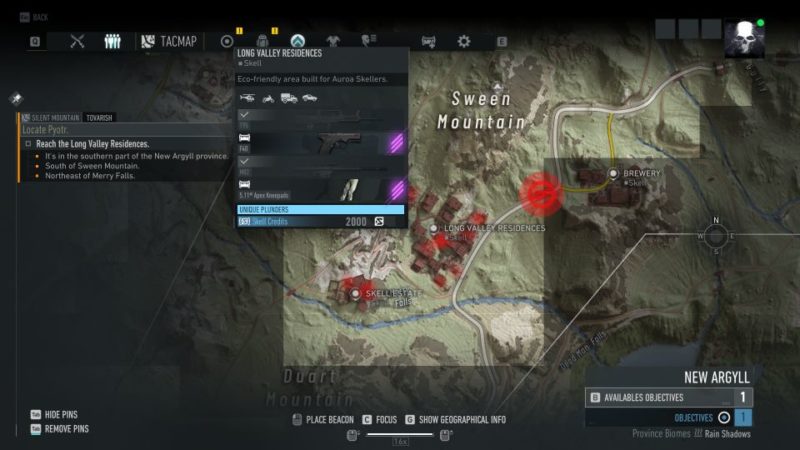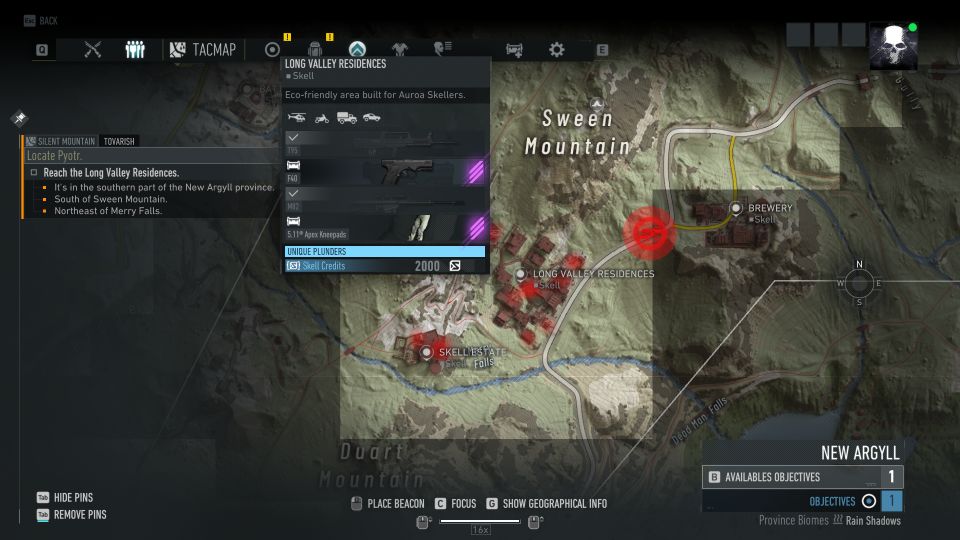 He is on the rooftop of the building.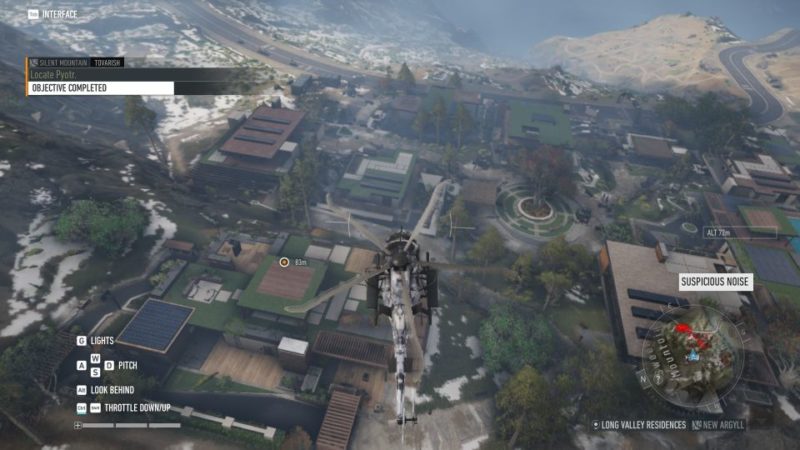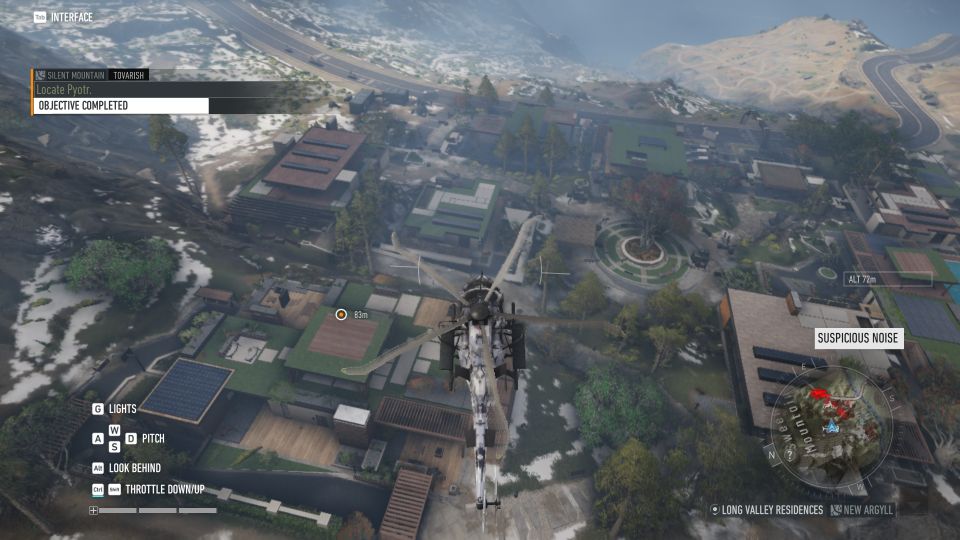 Talk to Pyotr
Speak with him.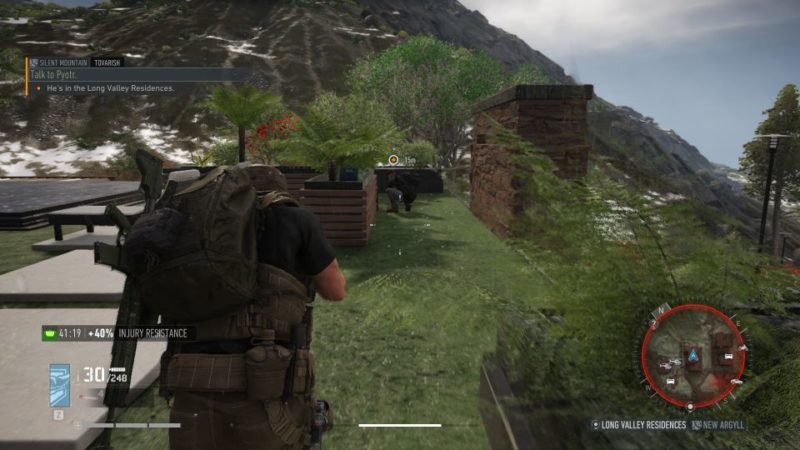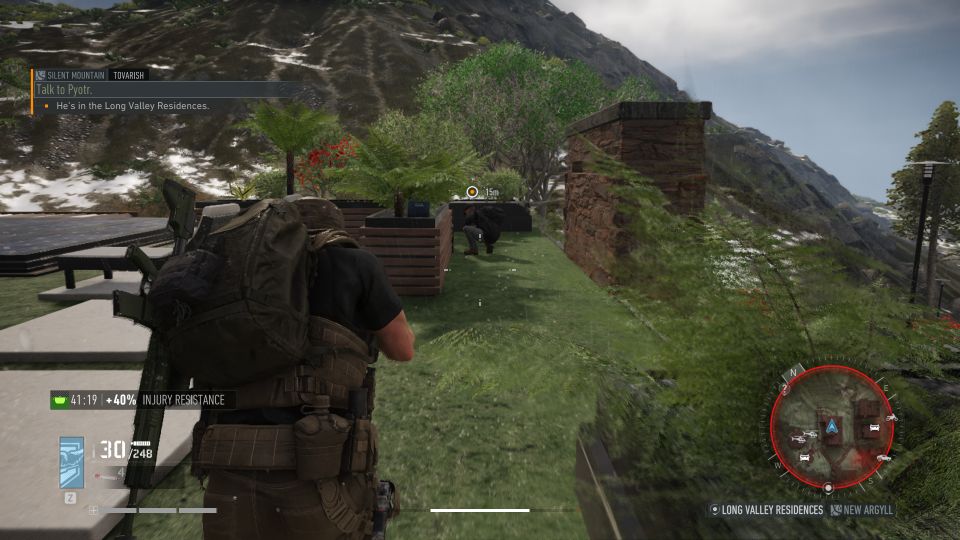 The mission ends here.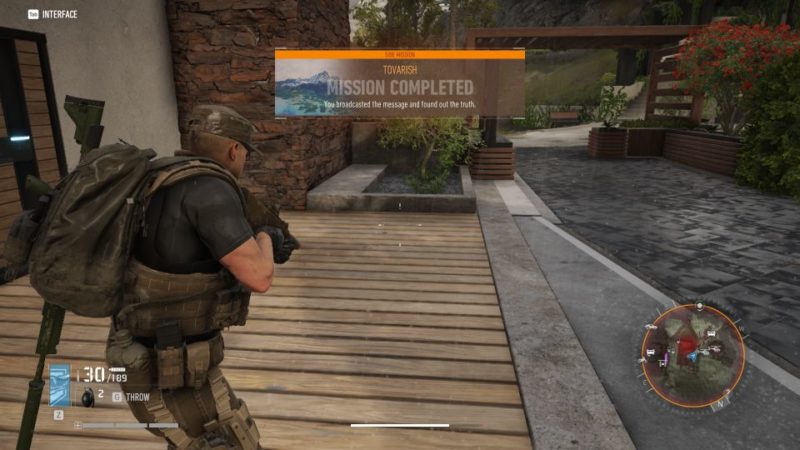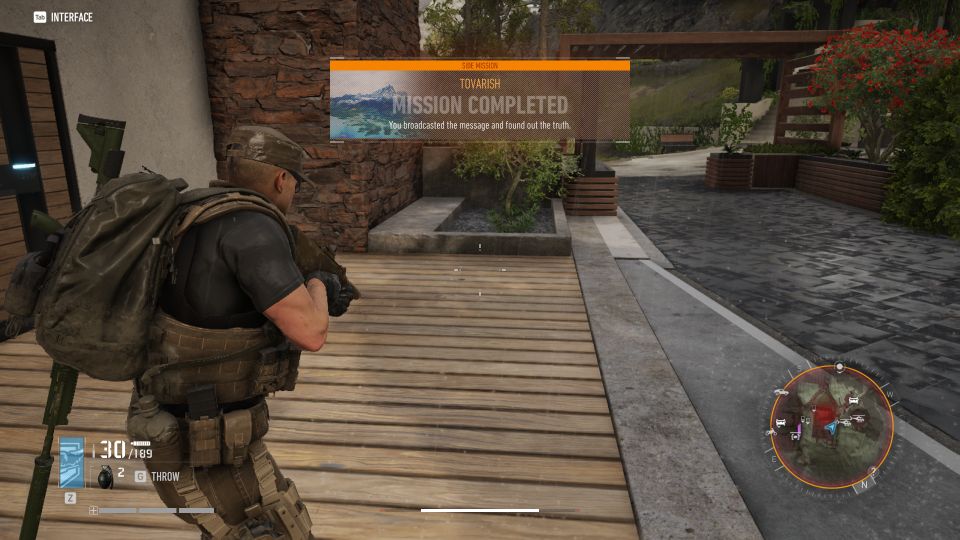 ---
Related articles:
Written On Stone: Ghost Recon Breakpoint Walkthrough
Get The Scoop! – Ghost Recon Breakpoint Walkthrough
Top 8 Games Like God Of War To Play Today
Death On Prime Time: Ghost Recon Breakpoint Walkthrough
How To Unlock Bivouacs (Fast Travel) In Ghost Recon Breakpoint
Friendly Fire: Ghost Recon Breakpoint Walkthrough
Pirate Radio: Ghost Recon Breakpoint Walkthrough