Cartoons have formed a very essential part of our childhood memories. Those summer afternoons which were spent devouring popsicles and running marathons of Tom & Jerry were all so worthwhile. While being so nostalgic about the good old days we decided to pay a tribute to the best 15 cartoon shows of all time.
This homage is to our favorite shows which shaped our imaginations. So, whether you liked Nickelodeon cartoons or the shows on Cartoon Network, our list had covered it all. We have also covered those 'grown-up' cartoons which run to this day.
Let's take a walk down the memory lane together.
1. Pokémon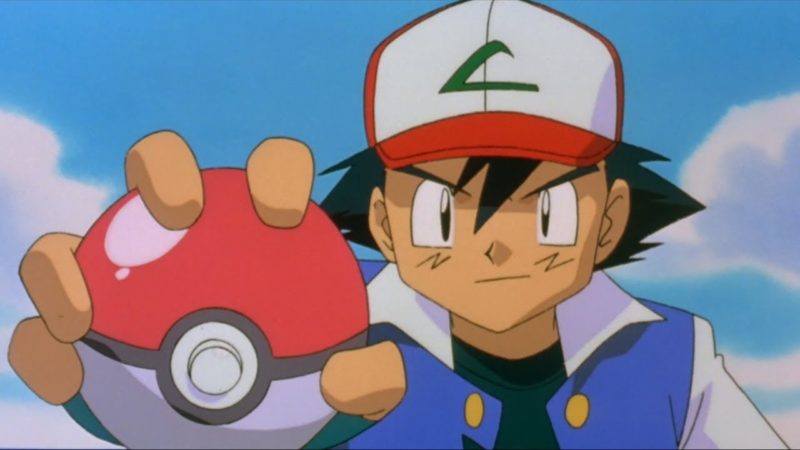 Pokémon universe is one of the most loved and adored series of all time. This Nintendo creation became an instant hit and spawned several spin-off games.
For those of you who are living under a rock, Pokémon universe originally consisted of 151 species of Pokémon. These are creatures with the peculiar characteristic and special powers. The world of Pokémon consisted of Pokémon trainer who caught, collected and trained these creatures for battles.
The memorable journey of Ash Ketchum is amongst the most liked cartoon series of all time. To this date, people play spin-off games of the original series. Filmmakers make movies like the recent film "Detective Pikachu" which starred Ryan Reynolds.
Pokémon, in short, is a very famous anime cartoon which aired internationally and spread love across the globe.
2. The Simpsons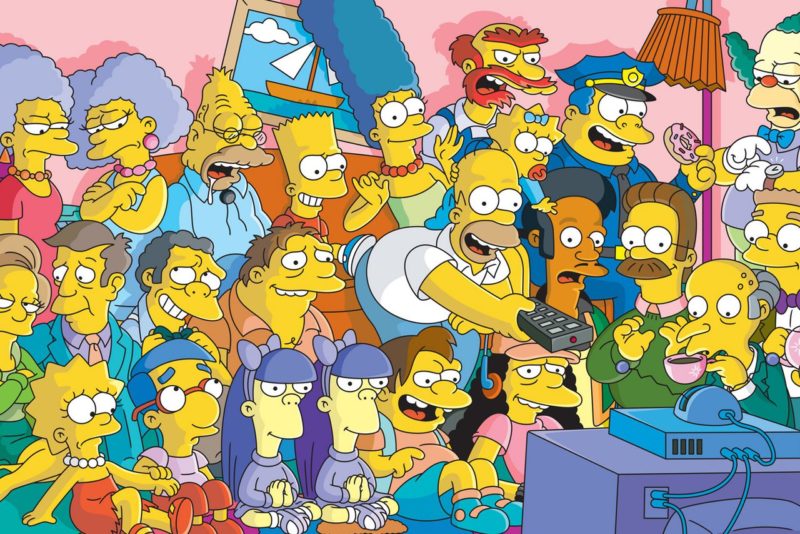 The Simpsons is one show which has been running for over 30 seasons. It all began in 1989 when this cartoon sitcom first entered the public eye. The American sitcom was a creation of Matt Groening in association with Fox Broadcasting Company.
The Simpsons basically depicts a satire upon the life of working-class families. This concept is epitomized by a peculiar family of Simpsons. This famous family of 5 features the characters of Marge, Bart, Maggie, Lisa, and everyone's favorite Homer.
The show is set against the backdrop of Springfield town. The Simpsons are famously known for their brutal parodies on the American culture, politics, television, demographics, and new societal developments.
Funnily enough, the Simpsons have been a predictor of several events which later took place in the country or even around the globe. This 'grown-up' cartoon has a humongous fan following which explains its longevity.
3. Rick & Morty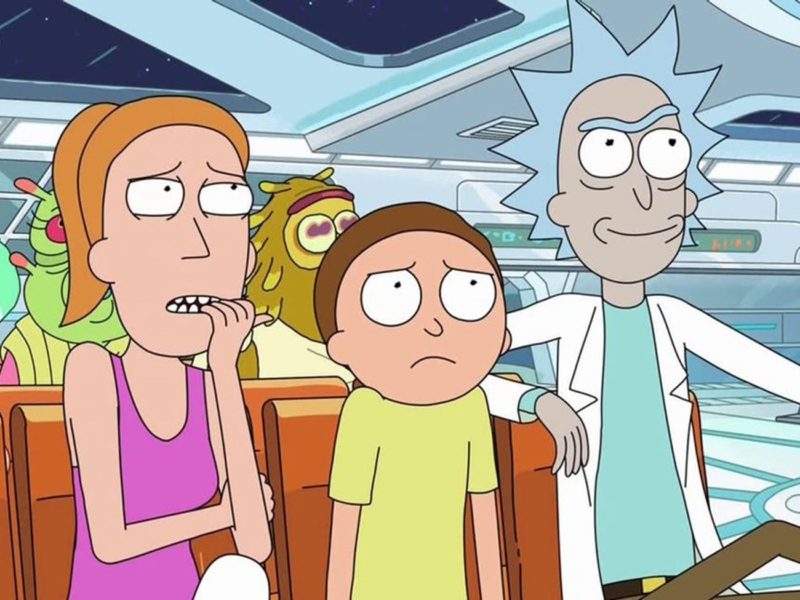 With the new season of Rick and Morty dropping later this year, this seemed like a perfect time to mention this brilliant sitcom.
Rick and Morty is an American sci-fi sitcom with an adult supervisory crated by Roiland and Harmon. This show was initially created for the late-night viewing of Cartoon Network's block – Adult Swim.
Rick & Morty follows the story of Rick Sanchez, a nihilistic and cynical genius scientist along with his fretful but kind grandson Morty Smith. The story of this show is made interesting with the fact that the duo split their time amongst the inter-dimensional adventures and domestic life.
4. Courage the Cowardly Dog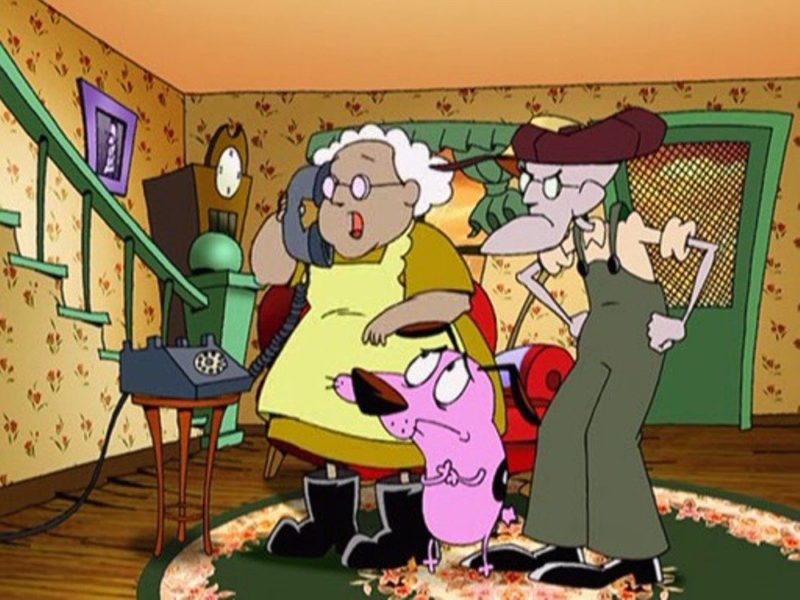 Courage the Cowardly Dog was my personal favorite spooky show which followed the story of this timid and paranoid dog who would be facing some evil or the other. The entire character line of this show was very comical, interesting, and creepy.
Courage was the name of this pink dog had the knack of getting into trouble. His owner/pet-parents were this elderly couple – Eustace and Muriel.
He would always somehow find himself in the middle of a bizarre adventure involving ghastly figures, spirits, and phantom. But that sweet dog wanted nothing but to protect his owners. And not to mention the spine-chilling farmhouse where the entire show was premised.
5. Tom & Jerry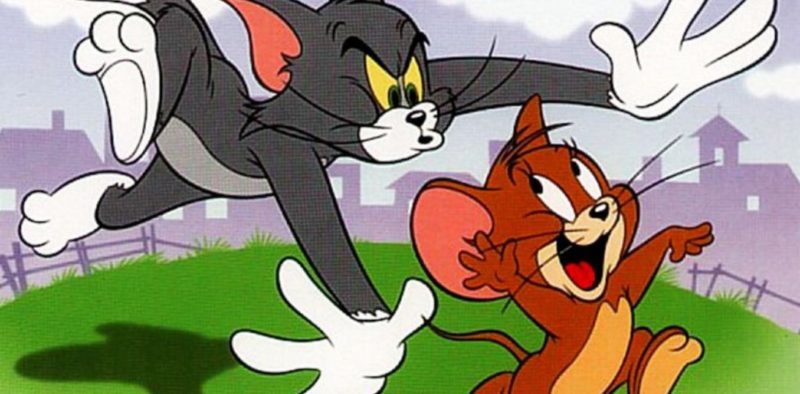 Tom & Jerry is the best cartoon to have ever existed, well at least that's what the majority of viewers say. This classic show featured a constant tug-of-war between a cat (Tom) and a mouse (Jerry) with special appearances of several other characters.
Tom & Jerry was our regular chase and attack show. This show had a solid story in every episode and made sure to leave us with gags of laughter.
With the progression of this show, it spawned several other animations, movies, and some new inclusions like Tom & Jerry Tales. The show which first appeared in 1940 by Joseph Barbera and William Hanna has still a huge impact in every household.
The rivalry between these two main characters was worthwhile and this show consumed most of our childhood.
6. Dexter's Laboratory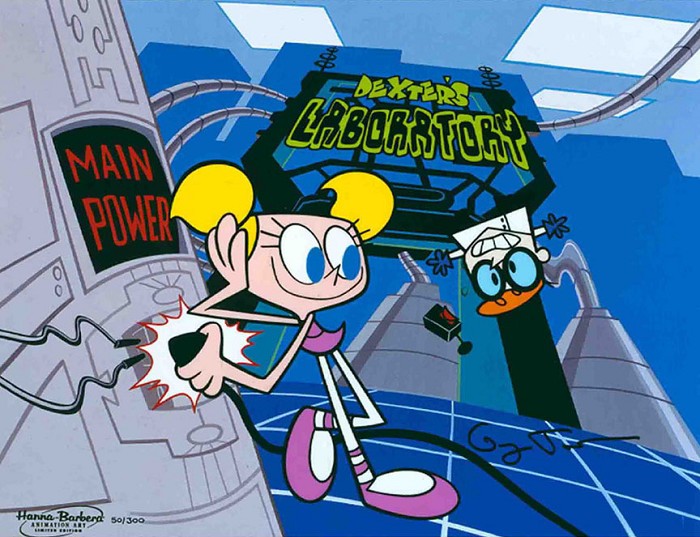 This iconic show was perfect for nerdy kids as it showcased the highly nerdy and dorky Dexter. He was always shown indulged in some experimentation or the other in his private laboratory. This lab was a "Dexter Only" zone but was often disturbed by his highly annoying yet cute big sister 'Dede'.
The beauty of this show was behind the unknowing destructive tendencies of Dede and how Dexter dealt with them. The commendable aspect of this show was its new ideas for Dexter's inventions.
To this day, Dexter's Laboratory serves as a good way to pass time.
7. Powerpuff Girls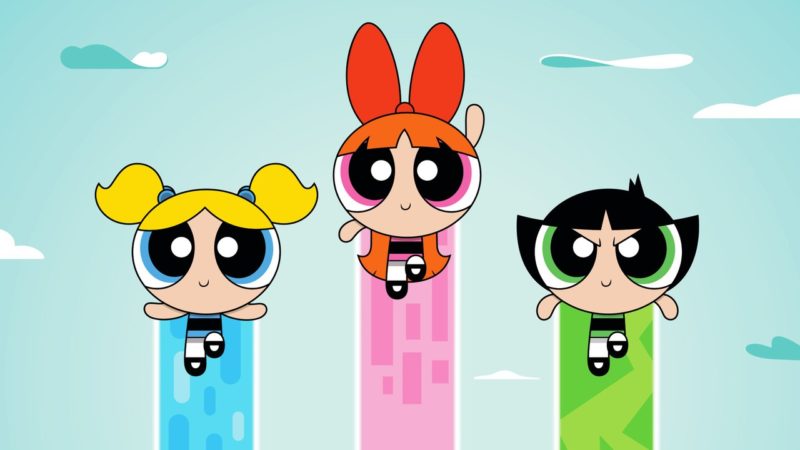 Powerpuff Girls were our favorite superheroes who would always save the day. These iconic characters and this spectacular show were created by Craig McCracken.
The show would always begin with the introduction of how Powerpuff girls were created. And who could forget the gripping story of how Professor Utonium accidentally synthesized an explosion which procreated super-powered sisters. These sisters were Blossom, Bubbles, and Buttercup.
Amongst these three, Blossom was the headstrong leader, Bubbles was the sensitive and kind-hearted savior and Buttercup was the badass tomboy who created havoc. In the city of Townsville, these superheroes fought against the scary villain Mojo Jojo.
8. Johnny Bravo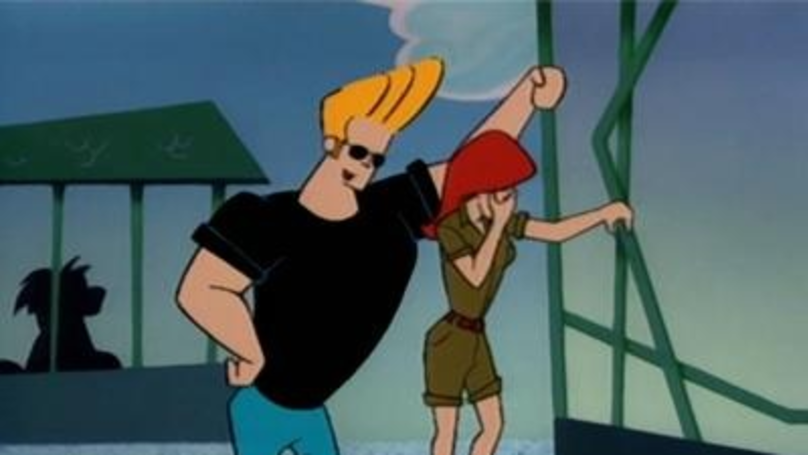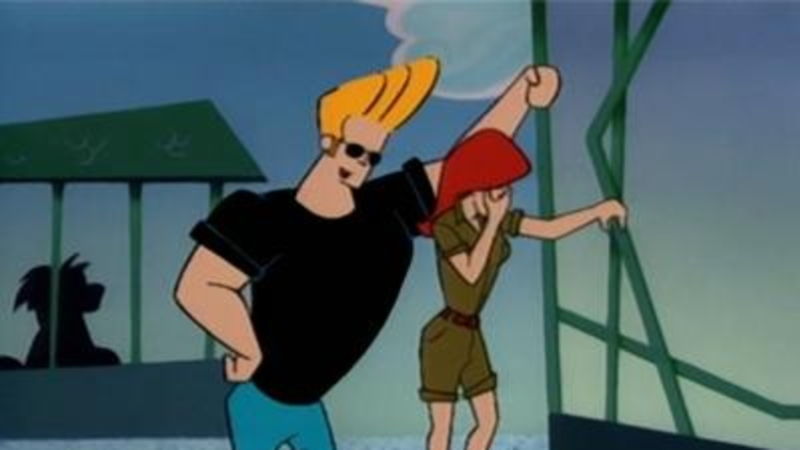 Who can forget the flirtatious hunk Johnny Bravo? This super entertaining show made for a very amazing cartoon for us as kids.
The character of Johnny Bravo was crafted by Van Partible in the year 1995. The blonde hunk was seen to be clearly delusional thinking that all women fancied him. He had no shortage of confidence and would always come on the ladies a little too strong.
His classic black tea and blue denim remained the ever-green attire. Johnny Bravo's was very whacky and amusing with his Karate Chops accompanied with the soundtrack of a bullwhip.
9. South Park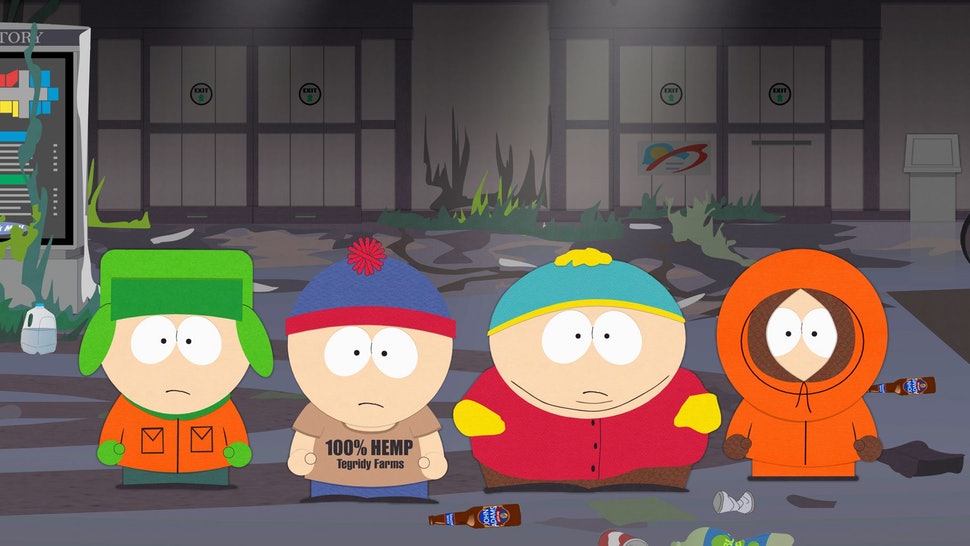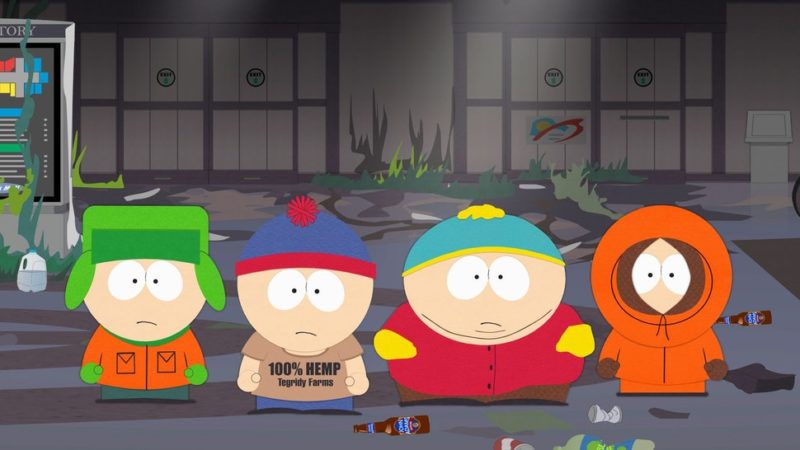 South Park was created in 1997 in America as an adult cartoon sitcom. This masterpiece went on to create 22 successful seasons by Trey Parker and Matt Stone.
The show circled around a group of 4 school-going boys – Stan, Eric, Kyle, and Kenny. This show went on to become one of the most important cartoons of its era. Its success even garnered it an Academy Award nomination.
Its success can be easily attributed to two things – first was its large ensemble casts and the second for its use of profanity and dark humor, which served as a satire to several topics concerning the mature audience.
10. Phineas and Ferb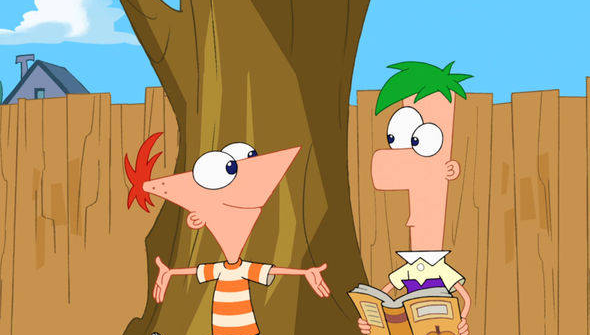 Phineas and Ferb is a show with two siblings who have a long summer vacation at hand and hence they utilize their time doing adventurous activities. This show was created by Dan Povenmire and Jeff "Swampy" Marsh.
Phineas and Ferb is a musical comedy animated series which was originally broadcasted as a single-episode preview in 2007. However, it later became a regular show.
The story of Phineas Flynn and Ferb Fletcher (they are step-siblings) is often combined with other characters. The shenanigans of these boys are often disturbed by their sister Candace who can never accomplish in exposing their plans to their mother.
This show follows a standard structure with the same b-plot where the sibling's Platypus pet, who is actually a spy, ruins the cruel plans of Dr. Heinz Doofenshmirtz.
11. Popeye the Sailor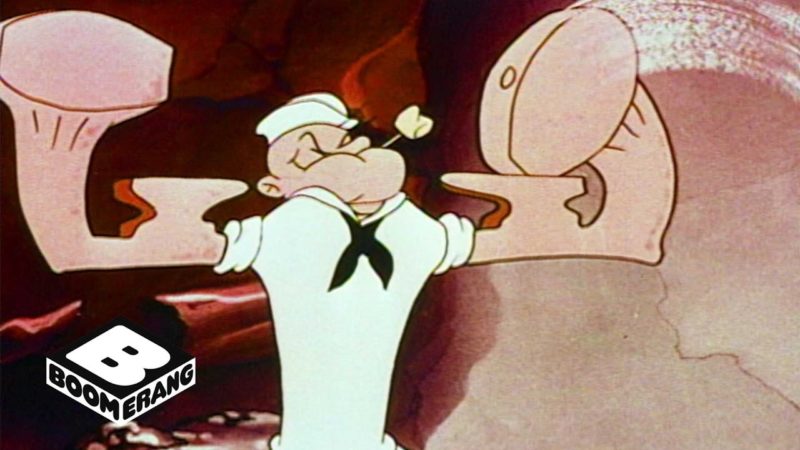 Popeye the Sailor was first created as an animated fictional character devised by Elzie Segar. He was the monocle-wearing sailor who was already powerful but eating a can of spinach gave him super strength. This was the essence of this show.
We watched the cartoon series of Popeye the Sailor on Cartoon Network. The show was a very fun-filled experience for us. Later, the character of Popeye came in forms of comic books, arcade game, television, and video games. Popeye was also featured in a multitude of advertisements, products like spinach, etc. The big break for 'Popeye' was the action film which centered the story of Popeye starring Robin Williams.
Popeye had a few recurring storylines. One of the most famous ones was the love triangle involving Olive, Popeye, and Bluto. There were several episodes were Bluto would throw futile efforts to win Olive.
12. Family Guy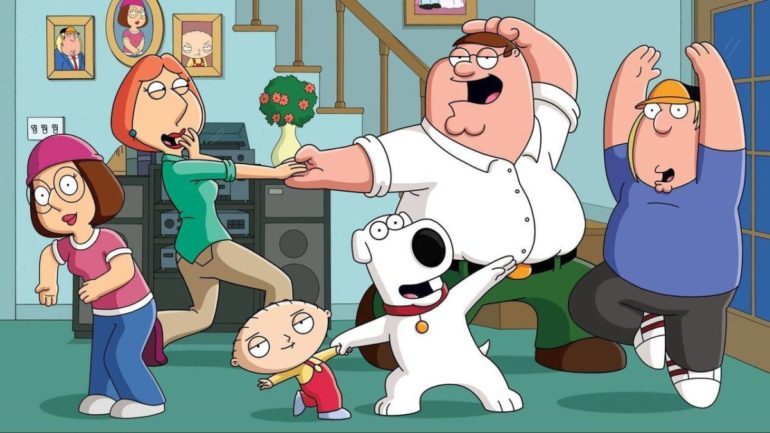 Mentioning the third very famous adult sitcom animation, we have Family Guy. This American cartoon was produced by Seth MacFarlane in association with the Fox Broadcasting Company.
Family Guy was developed in 1999 and since then it has created more than 350 episodes. The story of this series focuses on the family of Griffins. This peculiar albeit fun family consists of Peter, Lois, Chris, Meg, and Stewie. The show has a special character as well, the family pet dog 'Brian'.
The entire show is in the backdrop of Quahog, which is a fictional town in Rhode Island. The theme of Family Guy is meta-fictional cutaway humor that takes a jibe on the American culture.
13. The Flintstones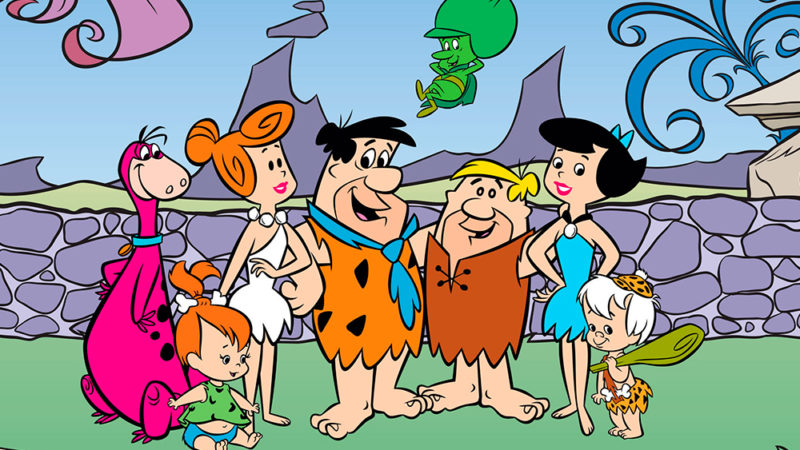 The Flintstones was a creation of Hanna-Barbera in collaboration with ABC network. This American cartoon sitcom was set against the backdrop of stone-age and it romanticized this era.
It was majorly the story behind the daily lives and feuds of the titular family "Flintstones" and their friendly neighbors "Rubbles".
The series was initially broadcasted for 6 years in a prime slot. This was the first time an animated series was given such preference. This was all due to the growing popularity of the show. The Flintstones portrayed a juxtaposition of everyday concerns of the 'modern life' in the olden/stone age.
This show was also the most successful animated sitcom for three decades until The Simpsons was broadcasted. The family of Flintstones consisted of Fred, Wilma, Pebbles, and Dino and their neighbors 'The Rubbles' had Barney, Betty, Bamm-Bamm, and Hoppy.
14. Scooby-Doo, Where Are You!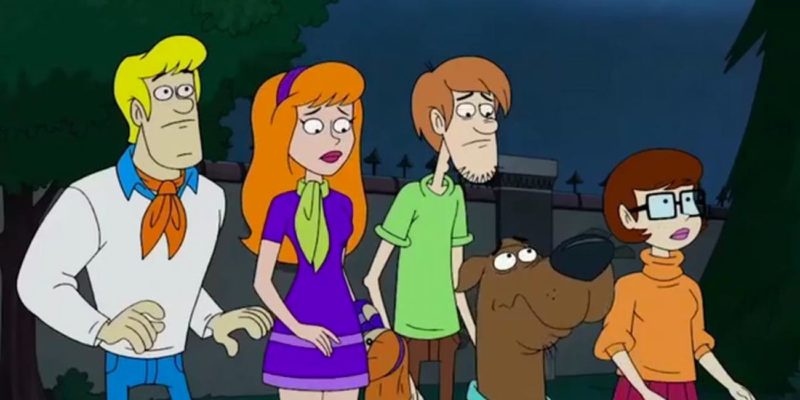 The spooky episodes of 'Scooby-Doo, Where Are You' are remembered and loved by everyone. This show had a very memorable era and we still love this show. This American cartoon had its elements of mystery combined with comedy. Scooby Doo was produced by Hanna Barbera in association with CBS.
Scooby-Doo, Where Are You starred a group of friends including Fred Jones – the smart blond boy, Daphne Blake- beauty with brains, Velma Dinkley – the intelligent nerd, Shaggy Rogers – Scooby's best friend, and the Great Dane named Scooby-Doo.
This show circled around the group traveling to mysterious places and solving the mystery behind the spooky activities. The show was very entertaining but it always had a predictable ending where the perpetrator would always be a closet goon who sought to delude and exploit the people.
15. Spongebob Squarepants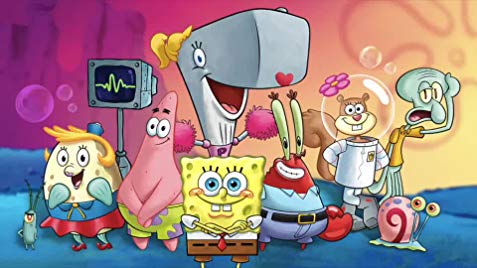 We saved this legendary cartoon as the last mention as that's how much we adore Spongebob. The creator of this show is a marine science educator (Stephen Hillenburg) and hence he came up with such an innovative and entertaining show that will be remembered for years to come.
This show circles around the adventures of Spongebob and his friends under the city of Bikini Bottom. It also featured a recurring ensemble cast consisting of SpongeBob SquarePants, his pet snail Gary, his best friend Patrick Star, his neighbor Squidward Tentacles, and many more supportive characters. And who can forget the Krabby Patty?
Every character in Spongebob was so peculiar and comical that every episode made for a very captivating view.
Wrapping-Up:
Our childhood is painted in the color of these golden days and to this date, these cartoons are amongst the most loved shows ever.
Apart from the list, we would like to also give a special mention to Looney Tunes, Roadrunner, Kim Possible, Recess, Teenage Mutant Ninja Turtles, Samurai Jack and Adventure Time.
This article was written by a freelancer and reflects her opinions.
---
Related articles:
The Most Powerful Superheroes In The Marvel Cinematic Universe
Top 10 Best Running Man Episodes Of All Time
Top 10 Best Pokemon Games Of All Time [Updated 2020]
Best Korean Dramas On Netflix – 7 Choices To Check Out
Top 11 Best Netflix Superhero Shows To Watch Today
Strongest One Piece Characters – Top Ten List