To Be Nobody is a side quest in the newest line of quests in Assassin's Creed Odyssey.
Your task is to find for a 'cyclops' on the island of Anaphi to look for traces on Leda.
Here's a walkthrough of To Be Nobody in AC Odyssey.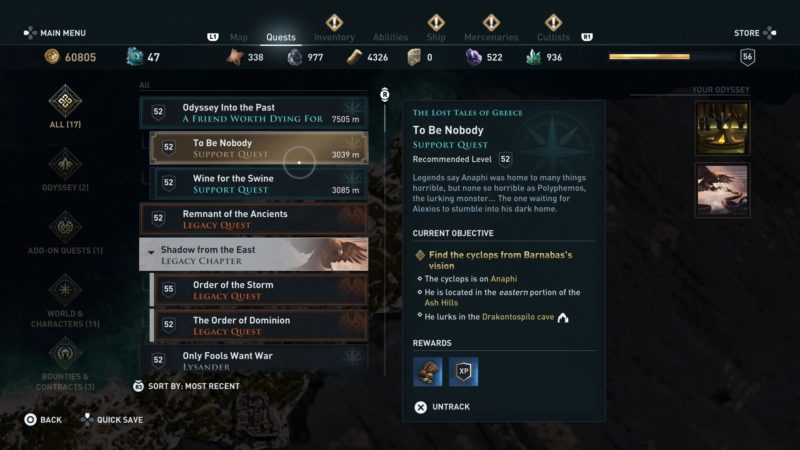 Find the cyclops on Anaphi
Your first task is to look for the so-called cyclops on the island of Anaphi.
You can use the fast travel point on Ash Hills.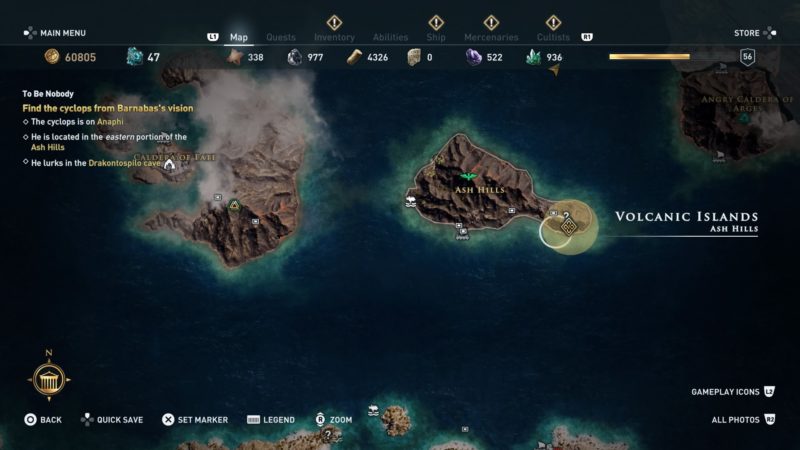 Keep going towards the end of the island.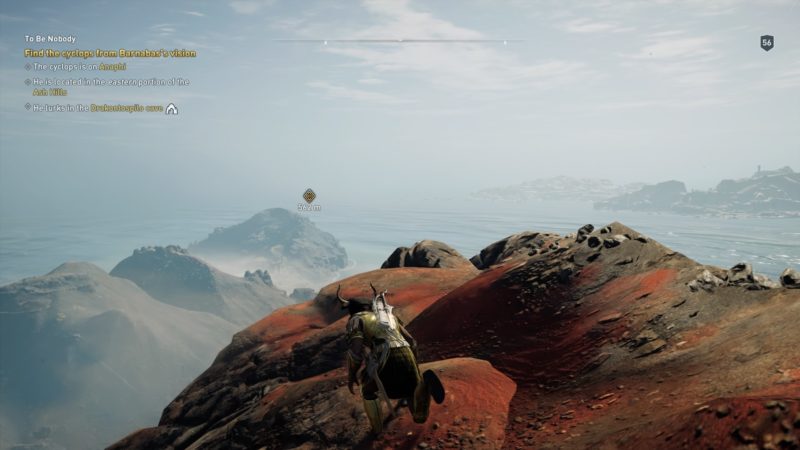 When you're close, use Ikaros to pinpoint the location. You should now find a cave entrance here.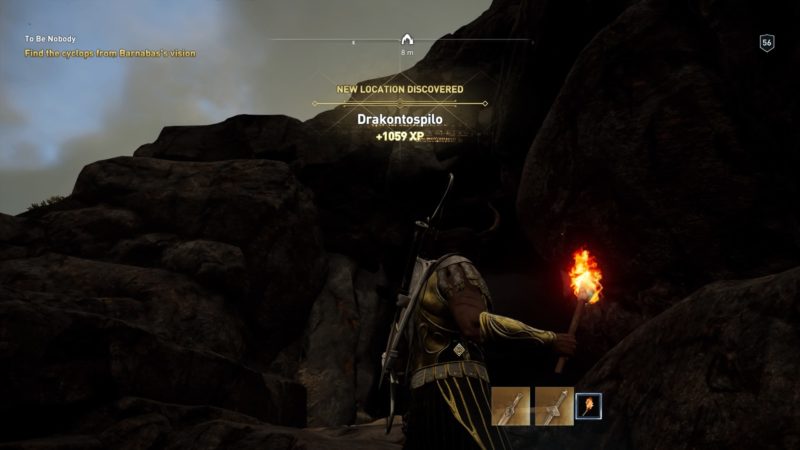 Get inside the cave and use a torch.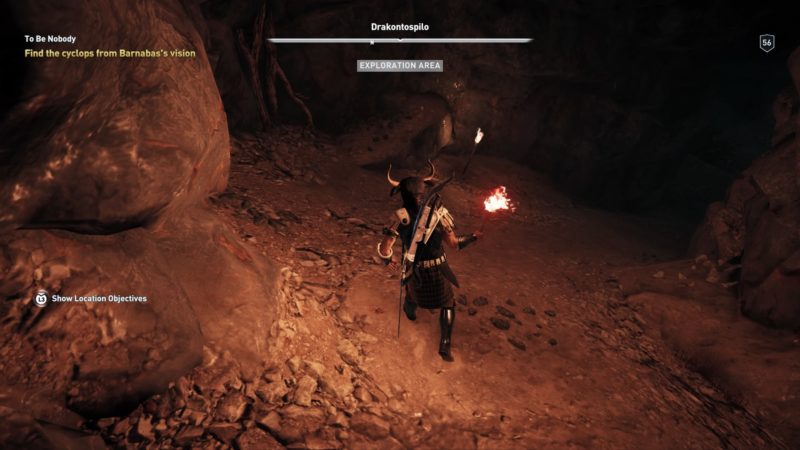 A cutscene will load not long after. I chose the peaceful options.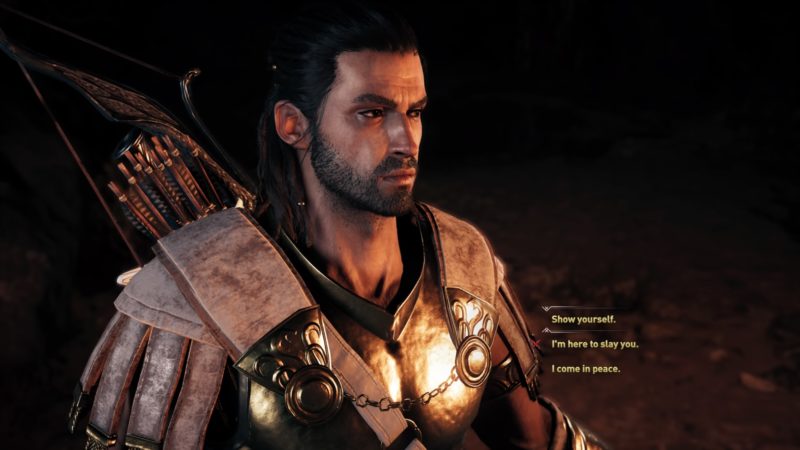 For the next one, I chose the peaceful option as well.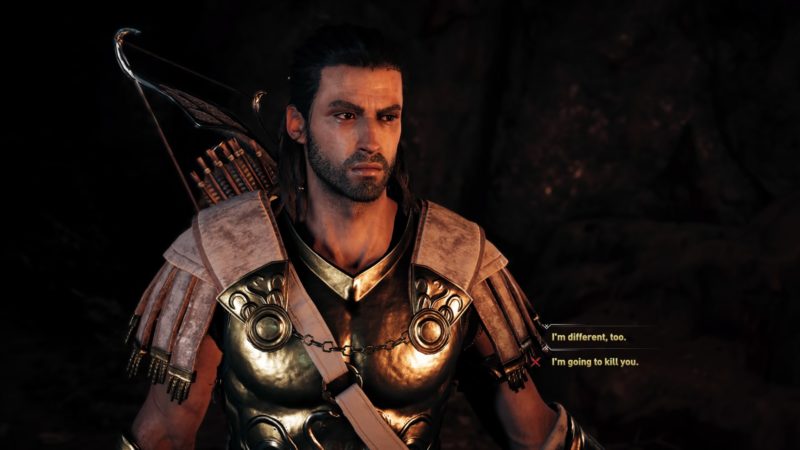 The cyclops then appear, but he's just a big regular man with one eye.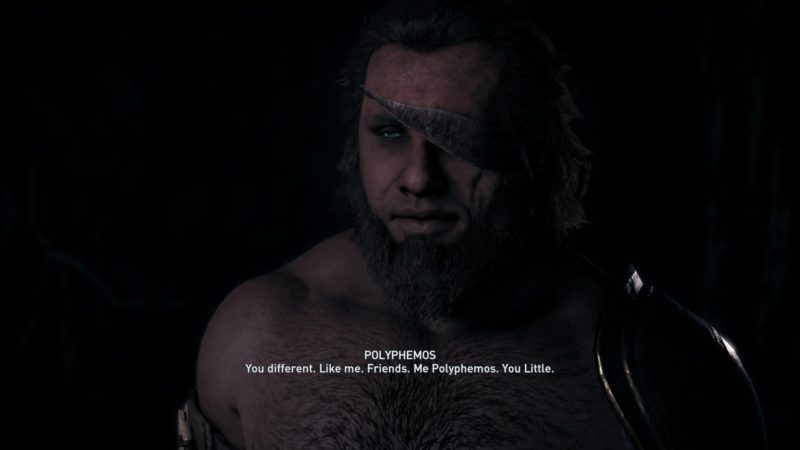 Follow Polyphemos
Next, follow Polyphemos out of the cave and to the beach.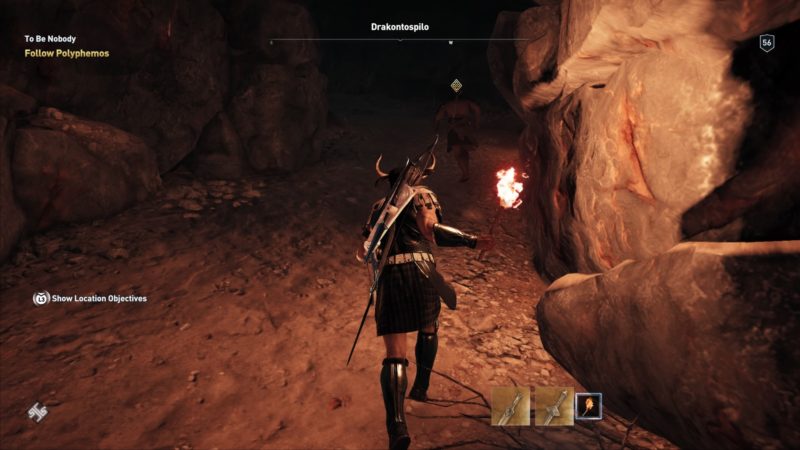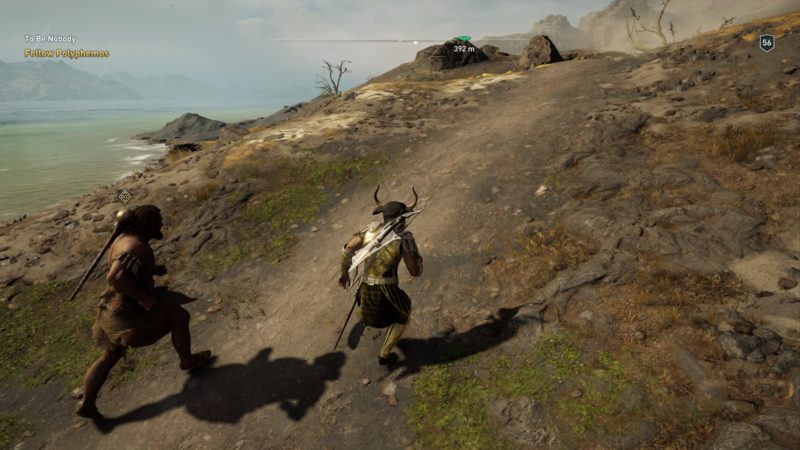 Defend Polyphemos
This giant dude walked past a couple of bandits and then stumble upon some animals.
You have to kill the animals as part of the quest.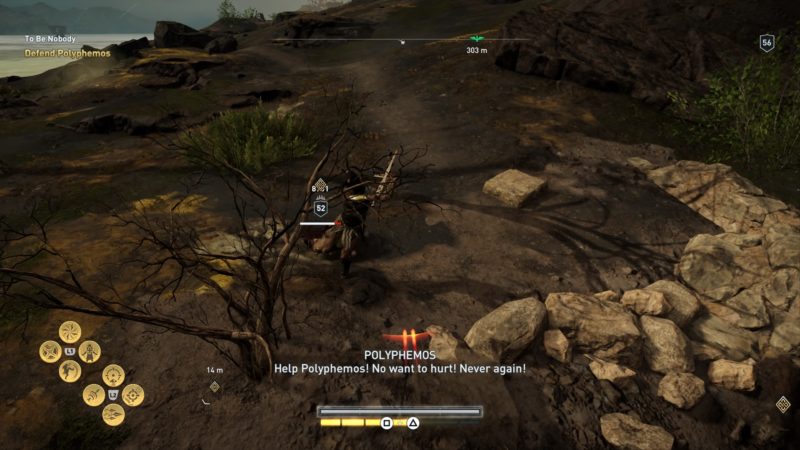 But because the bandits are nearby, you'll probably have to kill them too.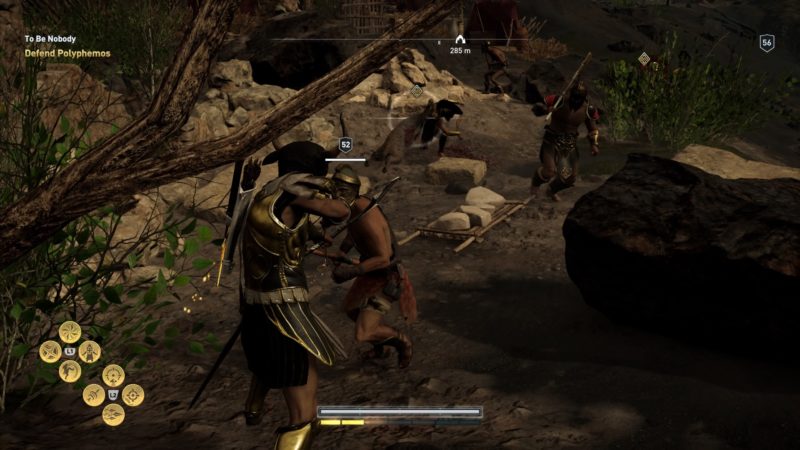 Continue following him
Follow Polyphemos once the enemies are dead.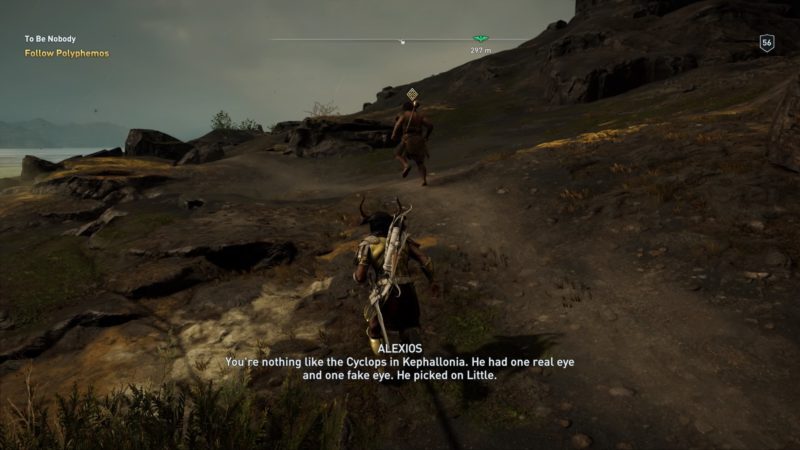 Kill the bandits
You will then come across a broken down fort filled with bandits.
Kill all of them.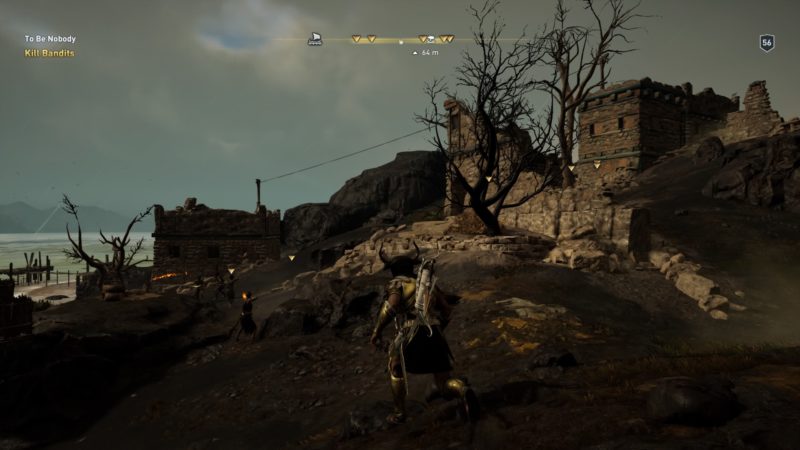 There are quite a number of them.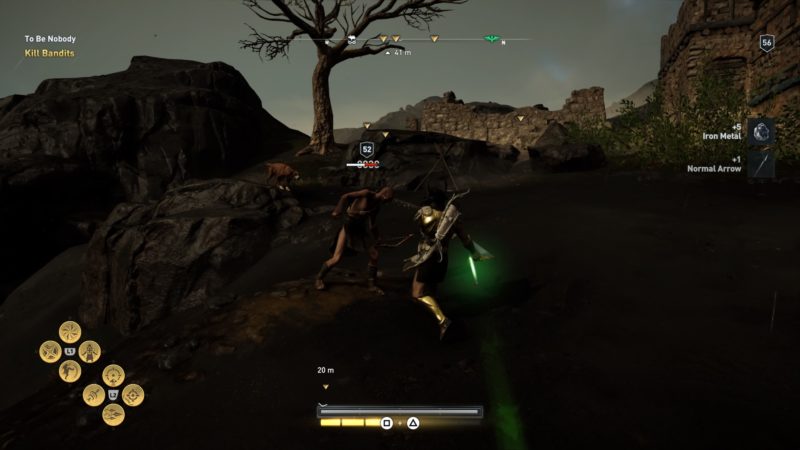 Talk to Polyphemos
After defeating all the bandits, talk to Polyphemos again.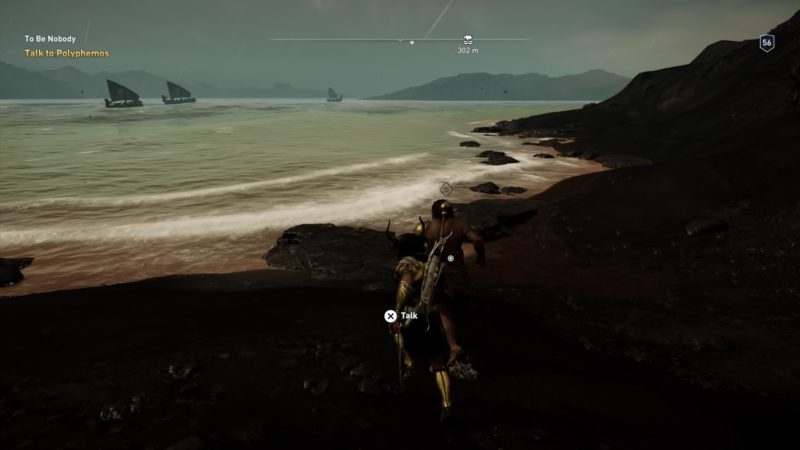 For the conversation, I chose the first option which is to lie.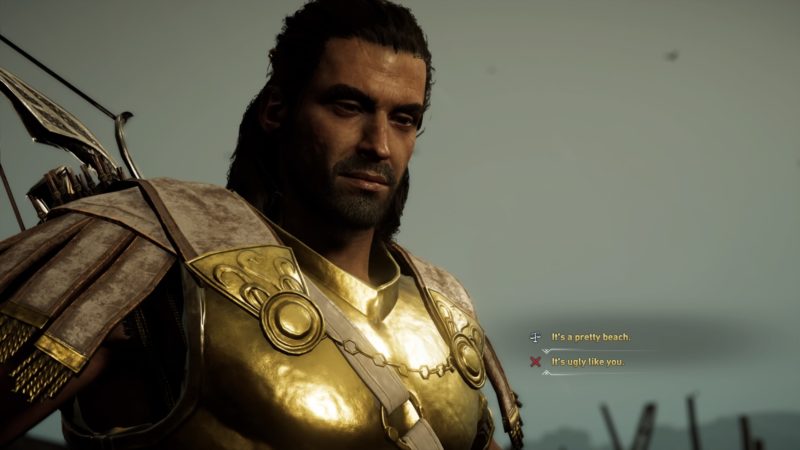 He then gives you spices from a green-eyed lady.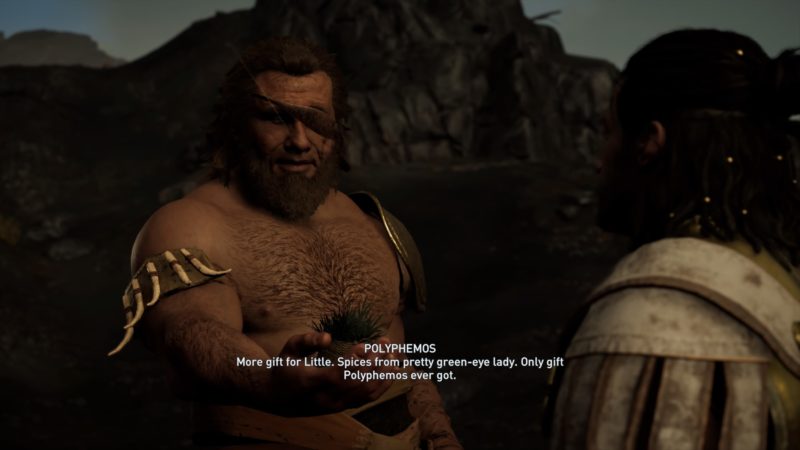 After the conversation, Alexios will then introduce this man from the previous quest to Polyphemos as they'll get along well together.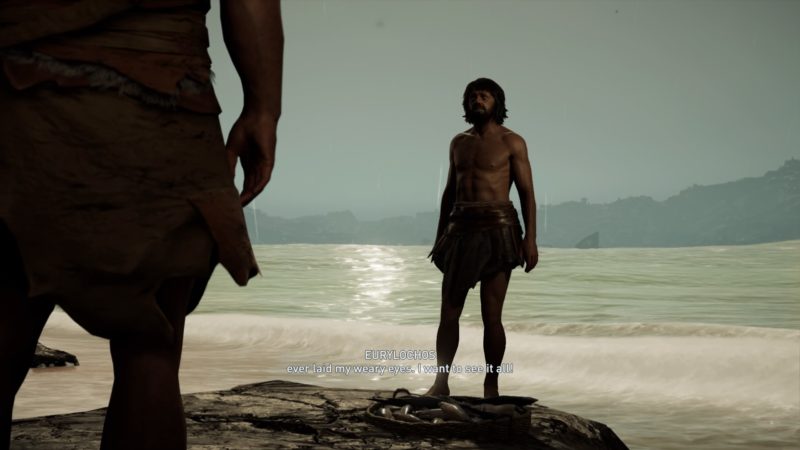 The quest completes here.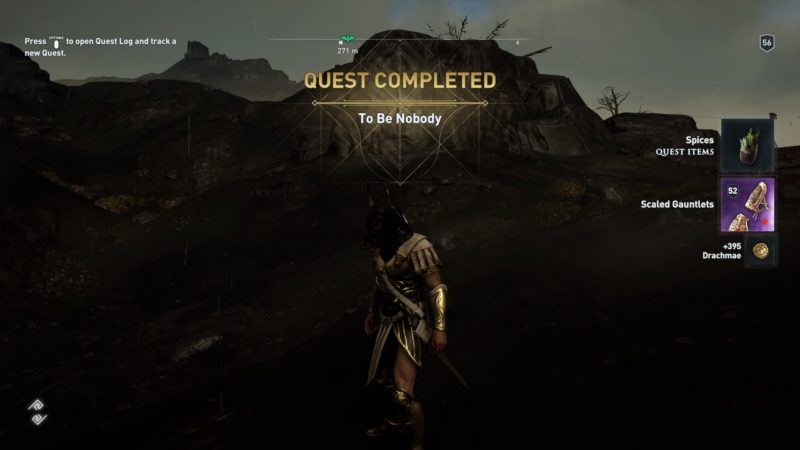 ---
Related articles:
Beware The Siren Call – Assassin's Creed Odyssey Walkthrough
How To Get The Hero's Sword – Assassin's Creed Odyssey
Ashina Outskirts Walkthrough – How To Defeat Chained Ogre – Sekiro