If you want to explore your creativity and test your limits, then Minecraft is the right game for you. Although simple to play, the game is difficult to master, i.e. there's arguably no true master of the game.
The simplicity and diverse structure of the game make it one of the best video games out there in the market today.
Furthermore, the developers are always adding more spice to the game with the regular updates; after each update, diehard fans spend countless hours trying to discover the plethora of hidden features.
And most times, these new features are not publicly announced, so players would have to use their game instinct to figure out what's next?
In honor of all Minecraft geniuses out there, here are five things to do in Minecraft.
1. Play The Minecraft Hunger Games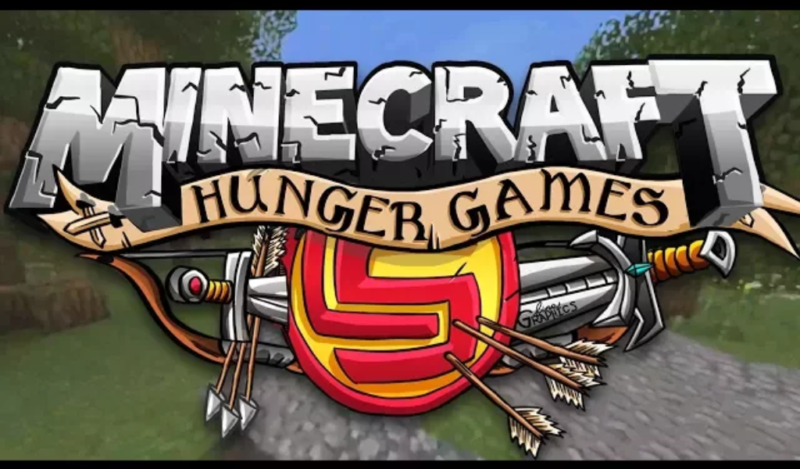 If you're like most Minecraft players, you're ambitious, and you'd love to win the hunger games. Well, the reason why you've been losing is that you're probably using the wrong strategy.
Here's a simple guide on how to play the Minecraft hunger games.
• Get in by creating your server
• Start the hunger games with a winning plan
• Play to survive, stay alive, and be the last man standing
Here's how it works…
You'd have to create your server. And server creation can be done by clicking "server" and typing the right server IP spot.
After creating a server, you'd have to login or create an account before joining a match in the survival game area.
Next, you'd start the hunger games with a winning plan.
At this point, if you don't plan to win the game, then it's safe not to try it at all. Why?
Because the real thrill and the ultimate experience comes by playing the hunger games with a winning plan.
Here's how to go about it.
First, you'd have to keep in mind that the dearth game starts seven minutes after beginning your game, so be super quick and waste no time!
Once you're in, you should hunt for chest. And you should pick the necessary materials you'd need from the chest. Items like food, survival armor and sword are a must, while things like wooden tools and leather armor are not necessary.
When you're adequately equipped, you should play to survive. Here's a survival strategy.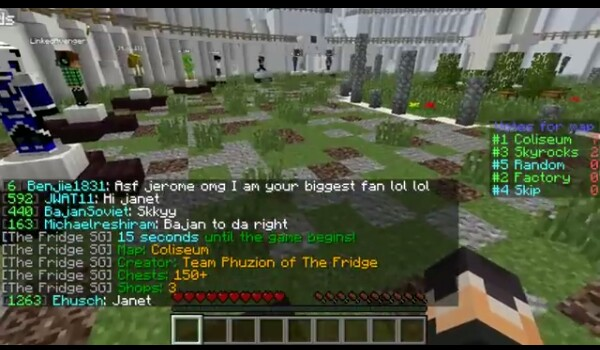 When you encounter a weak or poorly equipped player, you should engage and go for the kill. However, if you meet a stronger player with better armor, you've got to run and flee the scene. Sounds easy enough?
If you decide to run, go higher and fight from the top. To last long, you've got to find and stay in a good base — a place with two levels or more.
After this phase, you'd be teleported to an area where you'd battle with the last surviving players. And the last player standing would become the winner.
During this period, it would be safe to have your best armor on you. Also, be with your best weapons and some food items in the hot bar.
2. Replicate Your Home In Minecraft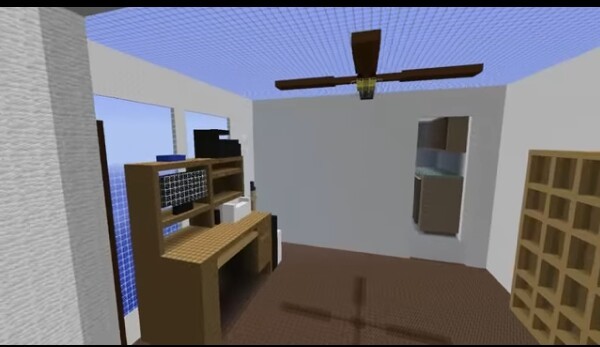 One fascinating feature of Minecraft is that it lets you explore your creativity and test yourself to the limits. Have you thought of replicating your home in Minecraft?
Well, it's possible, and several players like you have done it.
Here's a simple guide on how to create buildings in Minecraft.
If you're a newbie, you'd need to find a suitable location for your home — a high ground should be a good choice for beginners.
You'd need to build a bed. A bed is a necessary tool in Minecraft. It provides a spawn point where you'll respawn if you're killed in the game. Without a bed, you'll essentially start all over again when killed.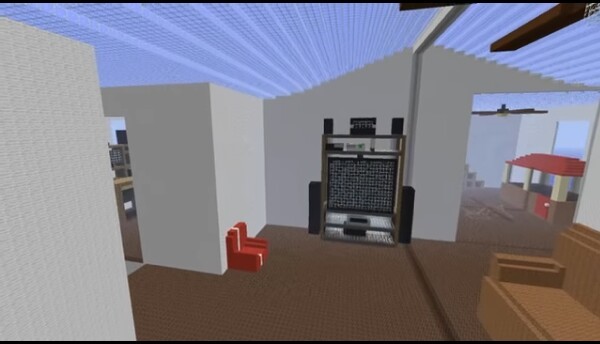 Also, a bed is a place where you can bypass the night cycle. After making your bed, you'd need to place it in an appropriate area within your house.
By now, you should have an axe, a shovel, and a pickaxe.
To build a house in Minecraft, you'd have to decide on building material. The best building materials are wood, dirt, and cobblestone. But cobblestone is more durable, and it's quite common in the game.
It's important NOT to build with sand or gravel — they're not ideal materials for building.
Next, you'd have to move around and gather the building materials — having a full stack of each material is essential. And each material should be placed in your chest for safety.
To dig out your foundation, you'd have to remove blocks with dimensions 10×10 or smaller from the building area.
When the foundation is finished, you will lay the floor with any material of your choice. But most players prefer to lay their floors with wood.
For floor laying, 100 blocks of the material will be needed.
Now you've got a foundation, and a floor at your home, all that's remaining is building a wall, adding torches in the house (optional) and placing a roof.
During this process, you'd also have to create a front door for your home.
This basic procedure can be used to build any house of your choice. However, you'd need to customize the building to fit your unique needs.
Replicating your home in Minecraft is fun. All you've got to do is to have a complete framework of what you'd love to build, gather the relevant materials, and create your home.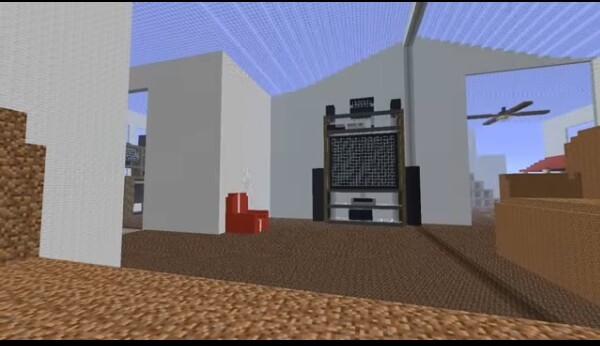 If you're super ambitious, and you'd want to create a virtual legacy, then build a kingdom.
3. Build A Kingdom In Minecraft
First off, forming a kingdom in Minecraft is not an easy project. And if you want to have more fun and enjoy the process every step of the way, then build your kingdom without using mods, cheats, or any form of voodoo trickery.
Yes! It's a thrilling and excruciating experience for the ambitious players.
In building a kingdom, there's no one blueprint. You'd have to create your framework and develop a unique kingdom just the way you want it.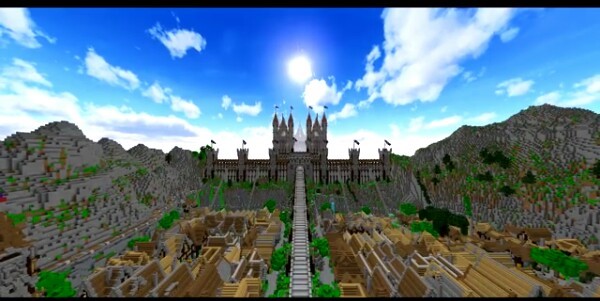 However, there are some significant things to keep in mind before you start the massive project.
Since you won't be using any cheats or tricks, every block has to be mined and kept by you. To make it more interesting, you'd have to do all the work by walking — no flying.
Here are some fundamental rules that would make the building process intriguing and fun:
• Playing option — single player survival
• Mode – hard mode
• Mine every block from the ground
• Don't use world edit tools
• No flying
• Don't play in the creative mode
• Don't use console commands
• Build habitable and structured buildings as if it's in the real world
Now the ground rules are set, you'd have to go on a long search to look for a new homeland. Finding a suitable homeland would probably take several days and weeks of in-game plays.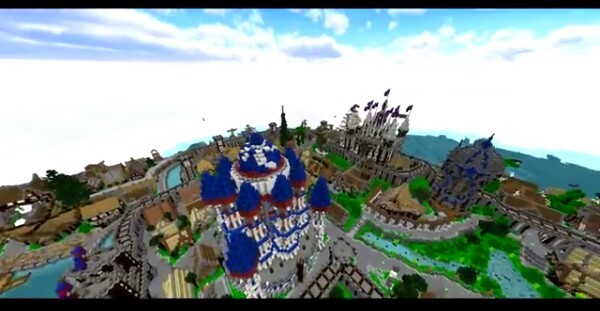 Therefore, prepare for the long ride and be ready to engage and kill some creatures along the way.
When you find a new homeland, you'd need to have a comprehensive list of the structures to build.
Typically, a good Minecraft kingdom should have:
• Church, Mosque, or any worship center. Religion is fundamental during the medieval era.
• Graveyard – to honor your dead.
• Wall – for safety and security.
• Farm – every kingdom needs to feed the people.
• Stockpile to store goods.
• Houses – the citizens would live somewhere.
• Granary – for food storage.
If you're planning on building a vast kingdom (which would be lots of work) you'd have to include other gigantic structures like a military academy, university, banks, harbor, and crafting workshop.
You can include other structures of your choice. Also, you can spice up your project by adding secret doors in your castle.
4. Hold Huge Weight With Torches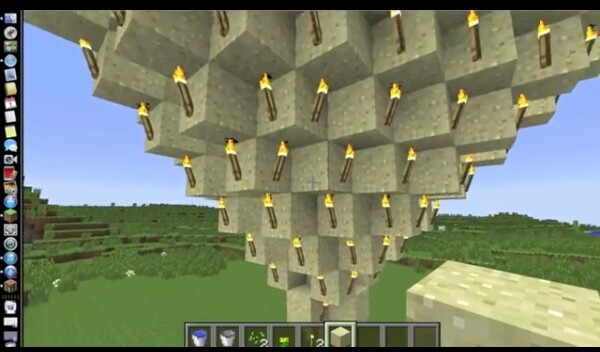 This is a simple trick that will help you throughout your play. If you want to build large structures or you're looking for how to hold large weights, you should use torches.
Once a torch is placed under a block, a wall or on the floor, it can hold any amount of weight.
You can use it to build large projects where you'd have to place materials like sand.
5. Cure Zombies
Yes! Zombies are one of the creepiest creatures in Minecraft. And they cannot be cured.
However, zombified villagers can be cured. Here's how it's done.
You'd have to gather the necessary ingredients to be able to make individual potions like the Splash potion of weakness.
By throwing the potion at a village coupled with the use of a golden apple, you'd be able to restore the zombified villagers to their usual selves.
Conclusion: Explore Your Creativity With Minecraft
Minecraft is one of the best 3D sandbox games out there. And it allows you to play with various game modes.
The thing is, most players get bored if they don't know what's next to build.
But you can explore your creativity and test yourself to the limits by playing the hunger games, replicating your home, building a Minecraft kingdom, curing zombified villagers, and holding massive weight with torches.
Hopefully this article on things to do in Minecraft has been helpful for you guys.
This article was written by a freelancer.
---
Related articles:
Most Anticipated Nintendo Switch Games In 2019
Best Real Time Strategy (RTS) Games To Check Out Today
Best Weapons In Red Dead Redemption 2