They're Not Sleeping is a story mission in Bend Studios' Days Gone.
Your task is to investigate what the NERO officers are up to without getting spotted.
Here's a walkthrough of They're Not Sleeping in Days Gone.
Get to the chopper
This mission starts immediately after the previous one where you had to find Leon's stash at the cemetery.
After getting on the bike, head towards the chopper.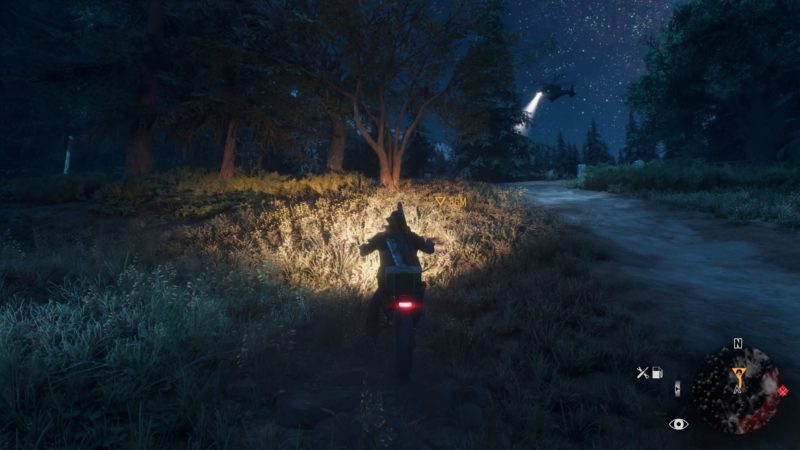 A cutscene will load as you get close to it. You'll see about four NERO officers coming out of the helicopter, heavily armed.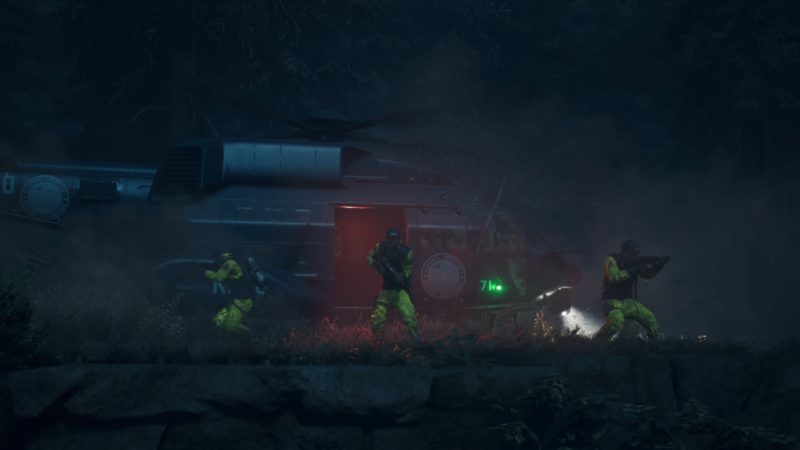 Follow NERO researcher
You have to follow one of the NERO researches to find out what they're up to.
To make it easier, mark all of the officers. Use your binoculars and mark them.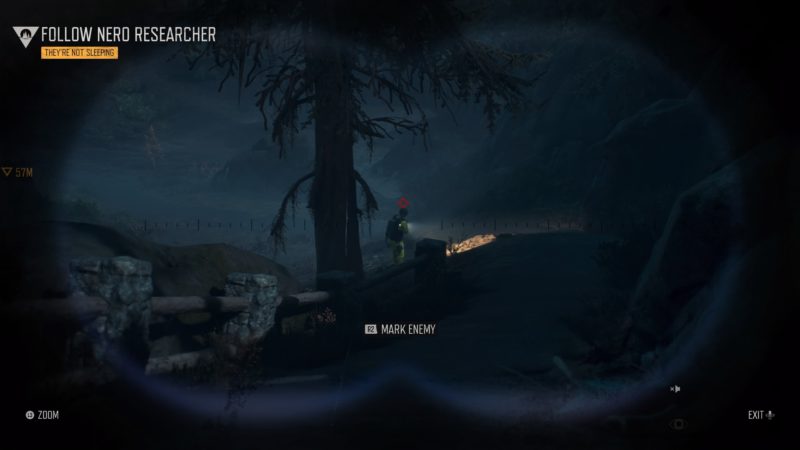 As your weapons won't work on them, you have to avoid them at all costs.
For the first guy, just jump over the fence and stay a distance behind him. Crouch the entire time and use the tall grass to hide.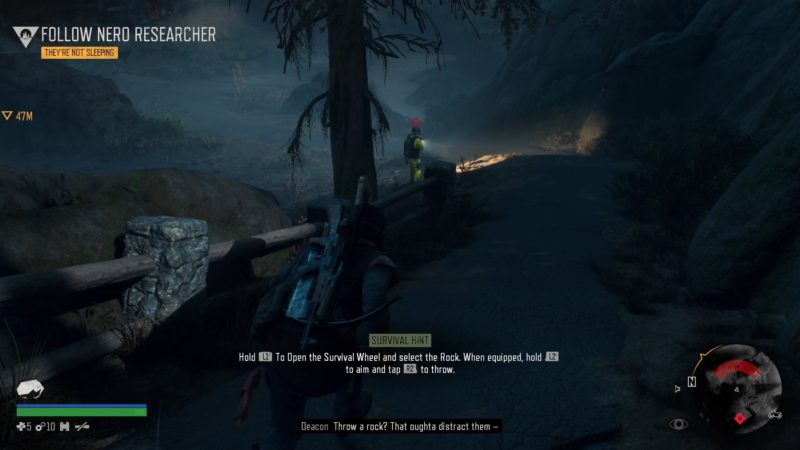 To distract some of the officers away, get to your inventory wheel and choose the rock. Throw the rock some place else.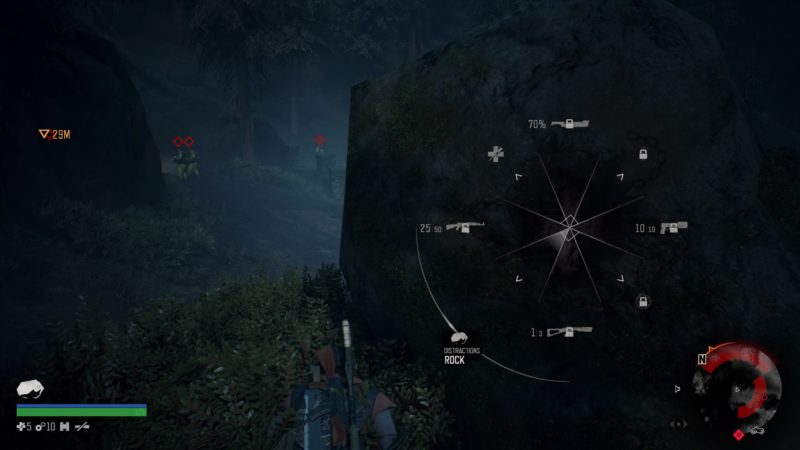 Keep using the grass to hide. The officer (image below) will leave after some time.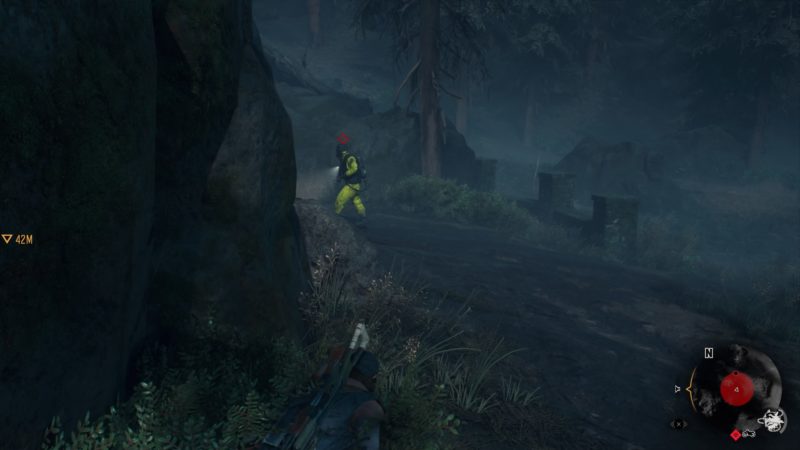 Spy on the Nero researcher
Now, you'll reach a bridge. There are two people here.
You need to get close to the one with the comms.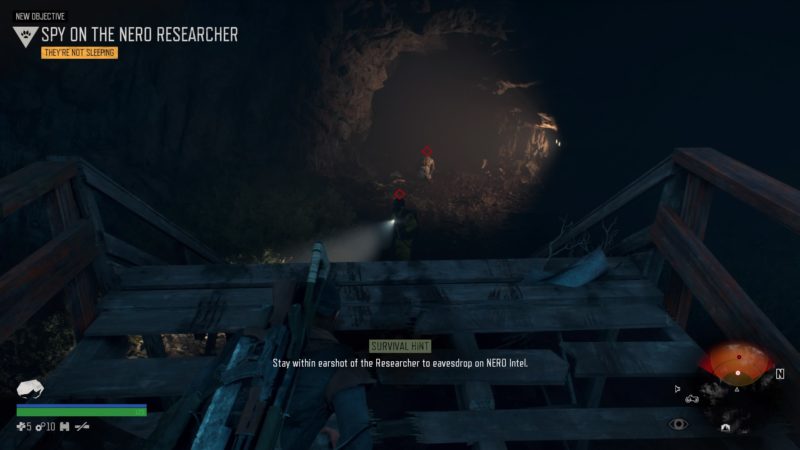 In order to do so, jump down to the tall grass.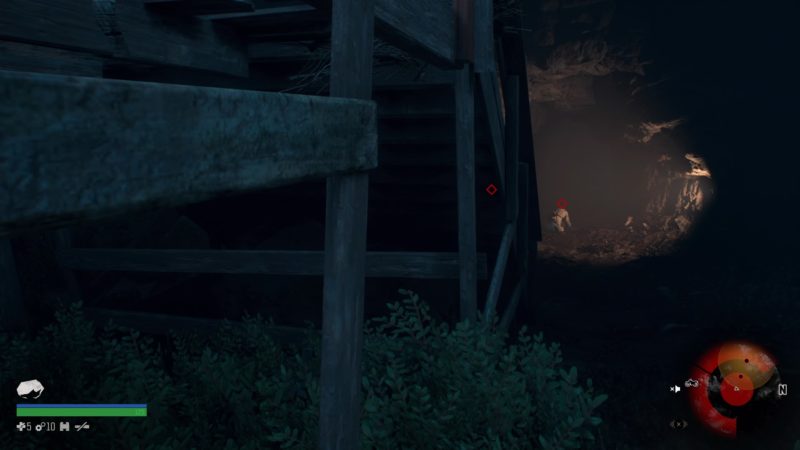 Time yourself and walk towards the left side of the grass, where the other officer won't spot you.
Just observe the NERO officer and you'll notice where he shines the torchlight.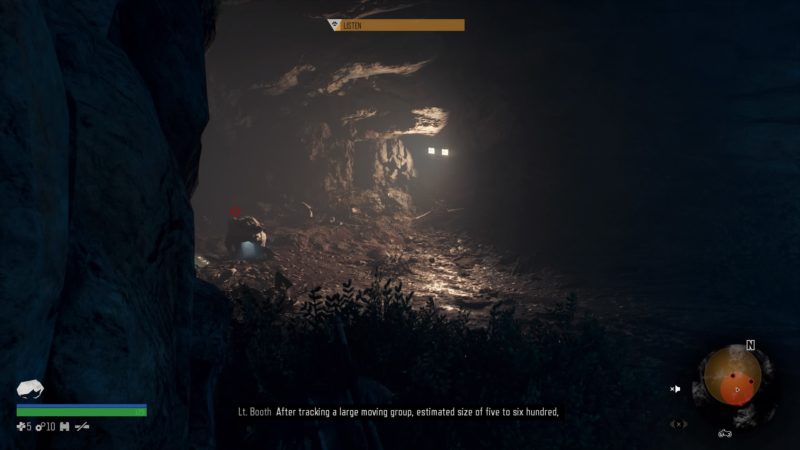 You need to maintain the distance to continue to listen to what they're talking about.
They will then move to the next cave. Continue following using the tall grass.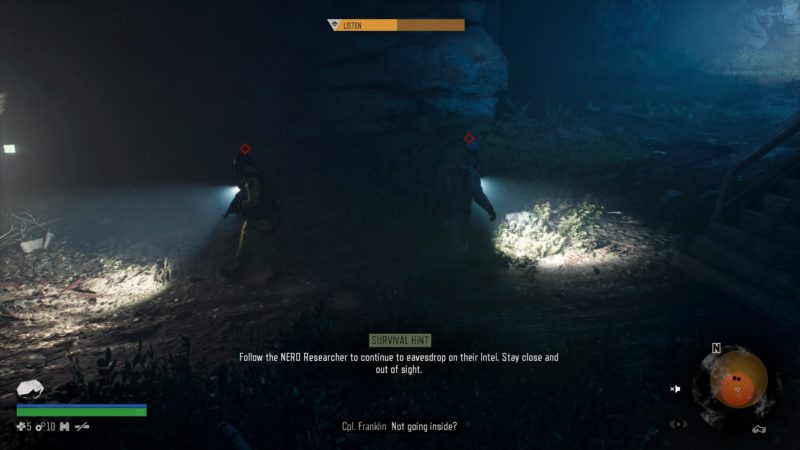 Get to the right side and hide in the grass. Listen until your objective is complete.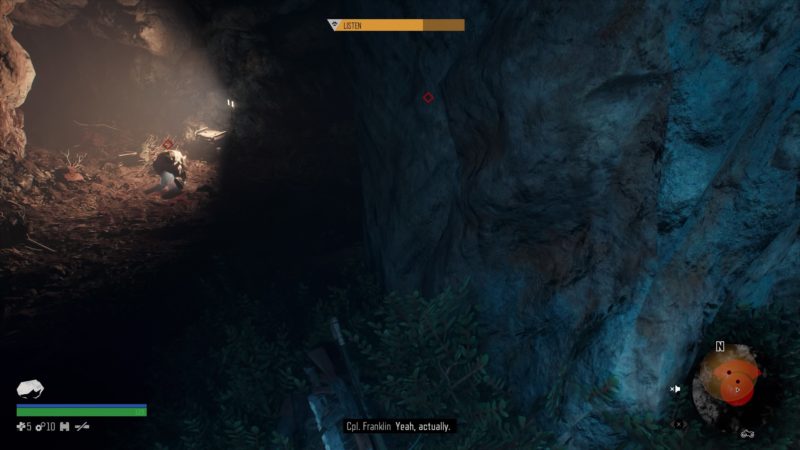 Return to your bike
Now, get back to your bike undetected, and you'll probably have to sneak through the officers again.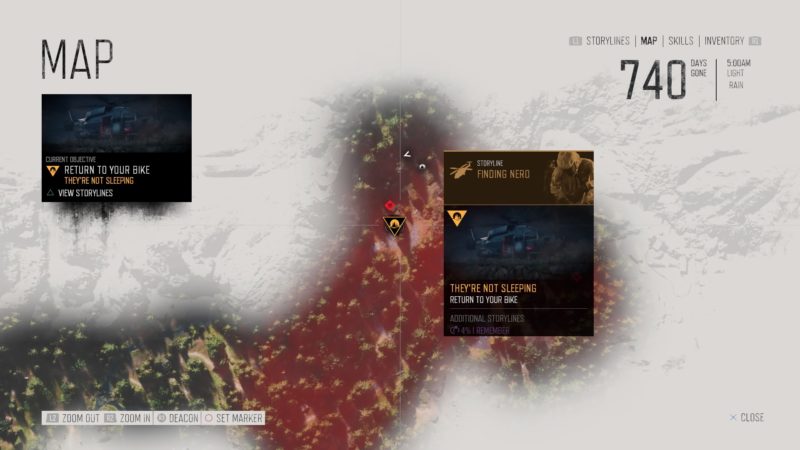 After getting to the bike, the NERO guys will leave.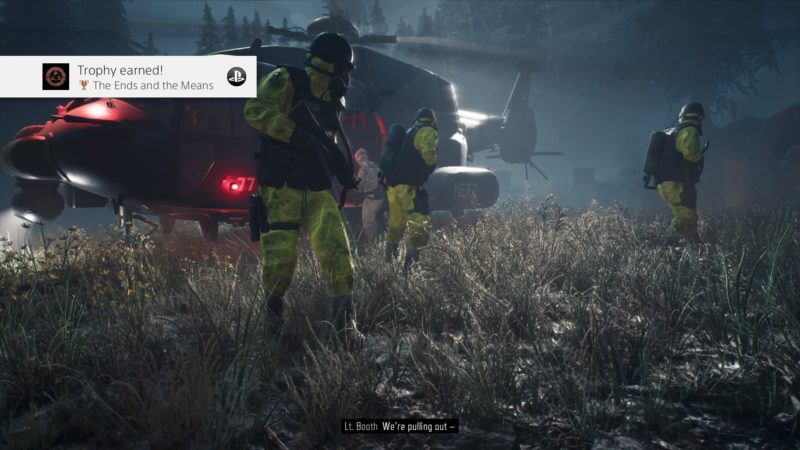 The mission completes here. You'll get 3,000 XP for this mission.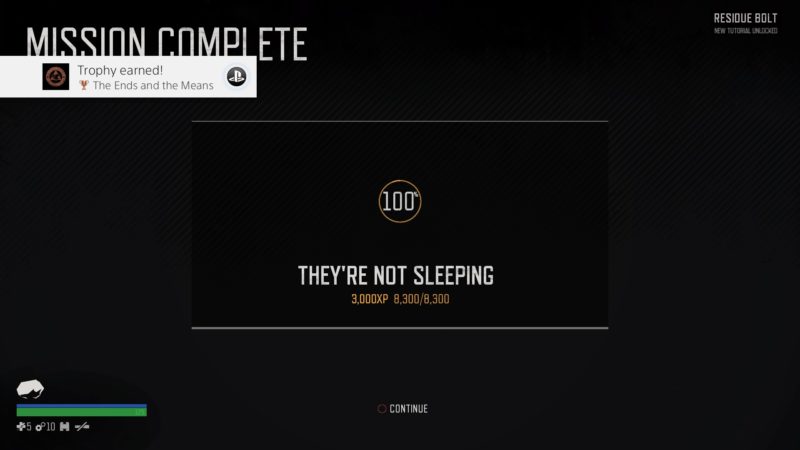 ---
Related articles:
Smoke On The Mountain: Days Gone Walkthrough
No Starving Patriots: Days Gone Walkthrough
Battle Of Nerves (Moscow) – World War Z Walkthrough
Bad Way To Go Out: Days Gone Walkthrough