There Can Be Only One is the last quest in the One Really, Really Bad Day story.
Your task is to find and talk to the other Eagle Bearer who has been causing problems.
Here's a walkthrough of There Can Be Only One in AC Odyssey.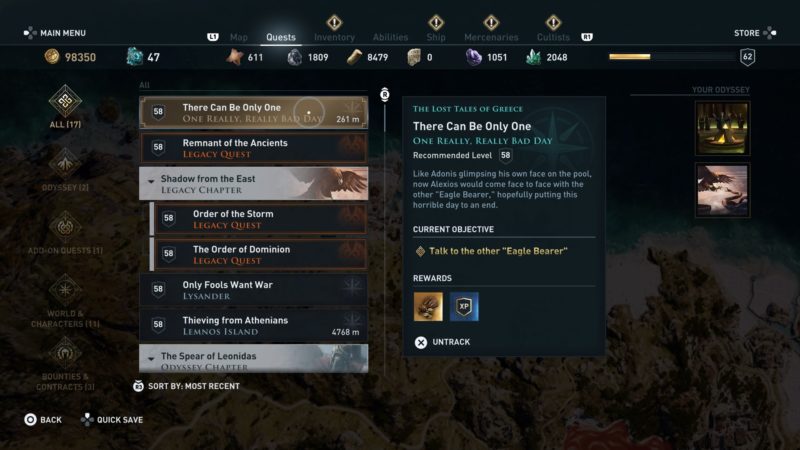 This quest is recommended for level 58 and above, but it differs according to your own level.
Talk to the Eagle Bearer
You have to first find the fake Eagle Bearer. His exact location is shown in the map below, marked by the quest symbol.
He's at White Crystal Hills.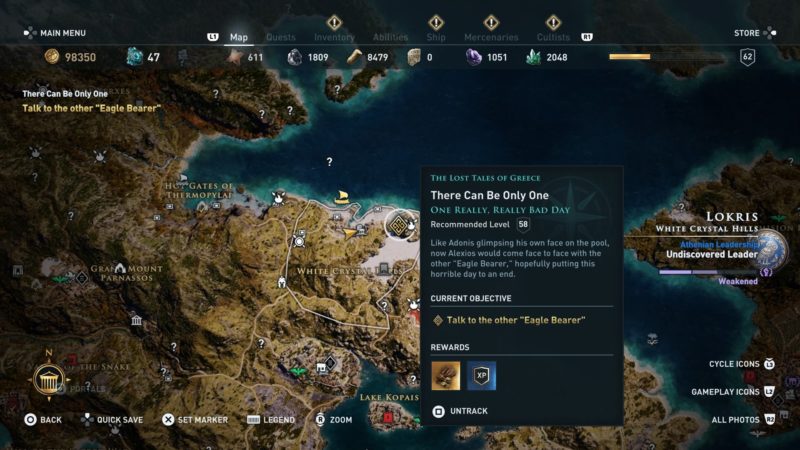 You'll have to climb the hill to meet him.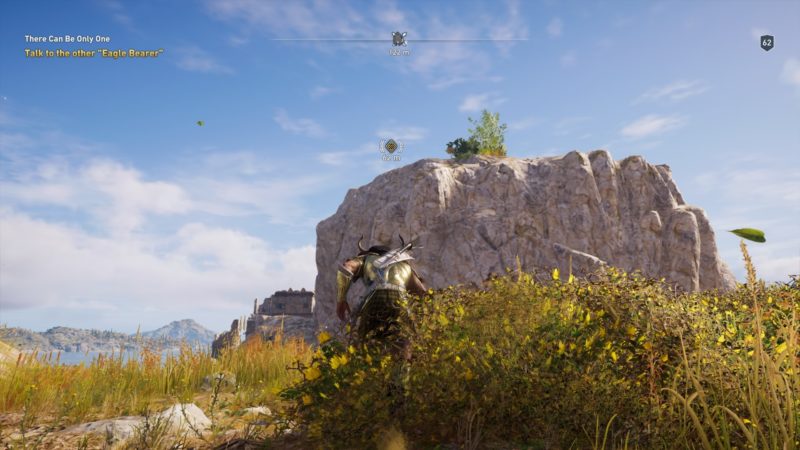 At the edge of the cliff, you'll see him here. He's a mercenary as well.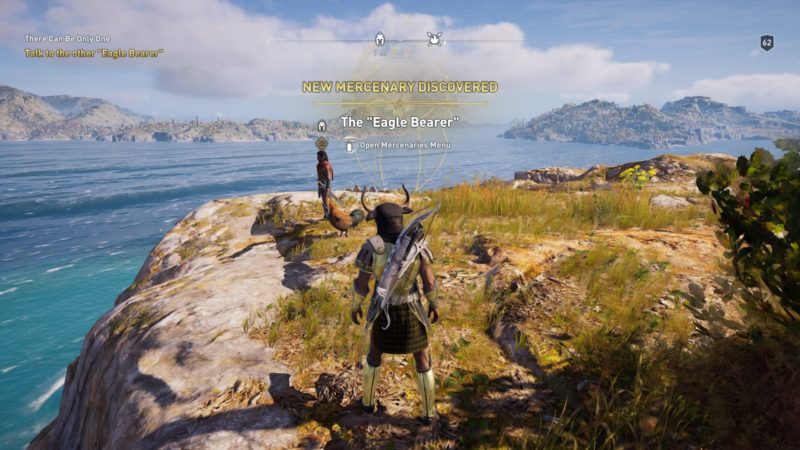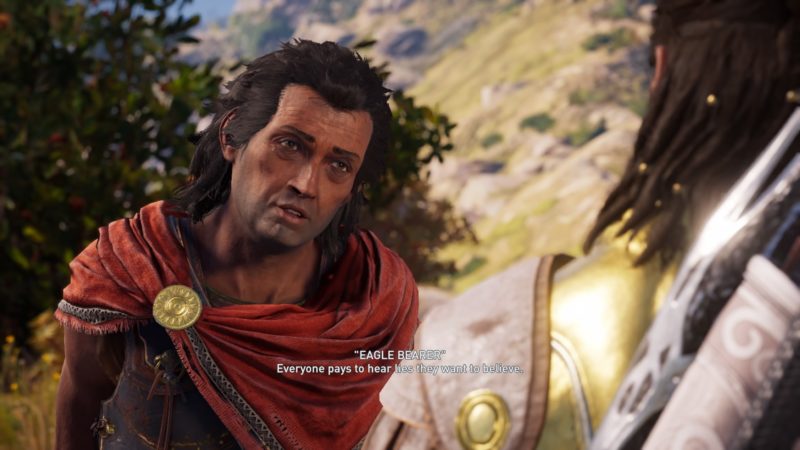 During the conversation, you can choose to either kill him or the other option. I chose the "I'm impressed" option.
This led to another three options. It's either a battle option, a romance option, or 'join my crew' option.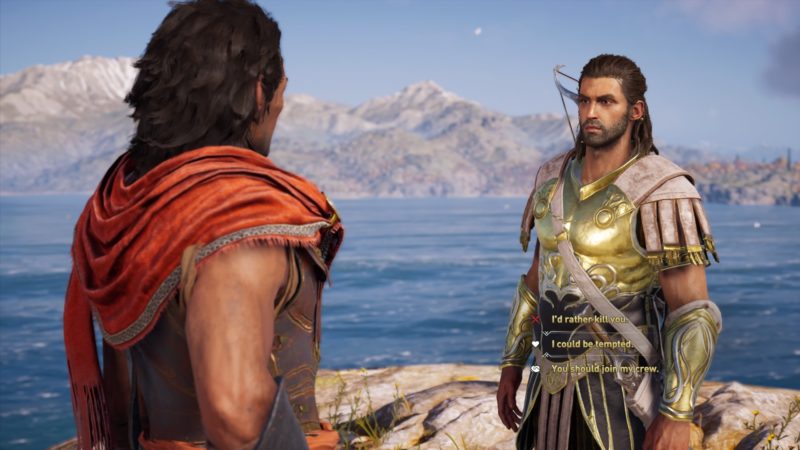 Personally, I chose to recruit him aboard the Adrestia just for fun.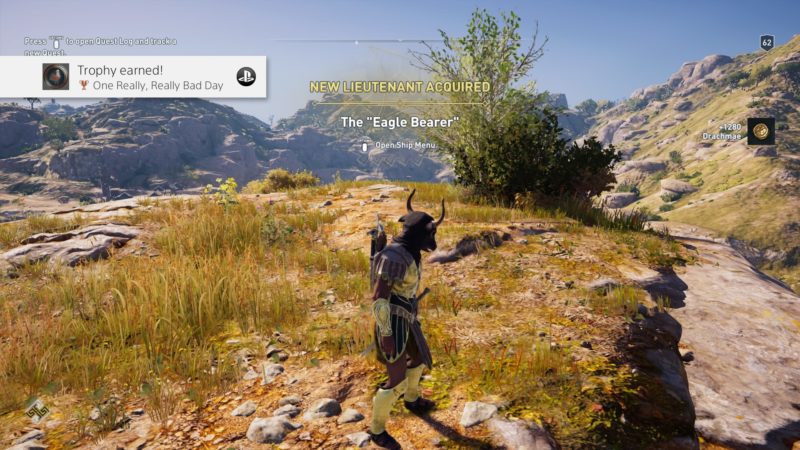 The quest completes here. If you had chosen to kill him, maybe you'll get some item after killing him.
You will get a trophy for completing this line of quests.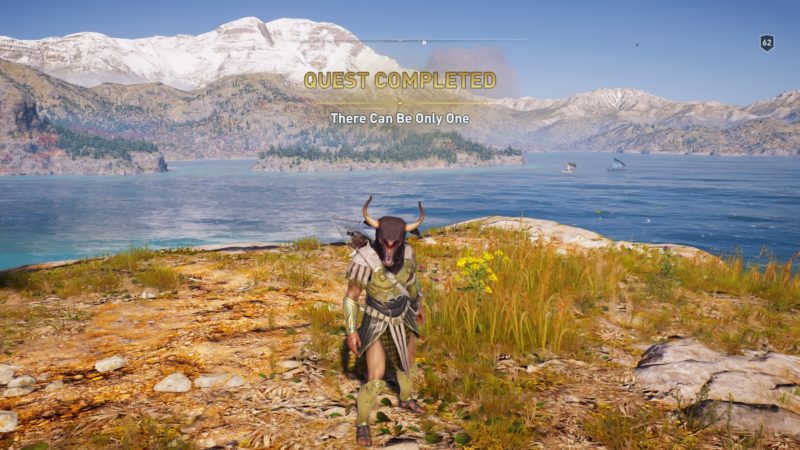 ---
Related articles:
A Town In Need, Indeed: Assassin's Creed Odyssey Walkthrough
The Blind Blacksmith: Assassin's Creed Odyssey Walkthrough
Ajax On Fire: Assassin's Creed Odyssey Walkthrough
A Horse, Of Course: Assassin's Creed Odyssey Walkthrough