The Old Merchant is a relatively new drinking place in Malacca and they're hidden at Jalan Kampung Pantai, near Jonker.
This place's concept is probably a speakeasy bar and it may be the only speakeasy bar in Malacca at the moment. It's suitable as one of the nightlife spots in Malacca.
Here's a brief review or feature of The Old Merchant in Malacca.
Entrance to The Old Merchant
Unlike other places, you'll probably miss the entrance of The Old Merchant. As it resembles a speakeasy bar, you'll have to find a way in. Below is what you'll see at the front door.
To enter the bar, push one of the wooden doors inside (looks just like a wall).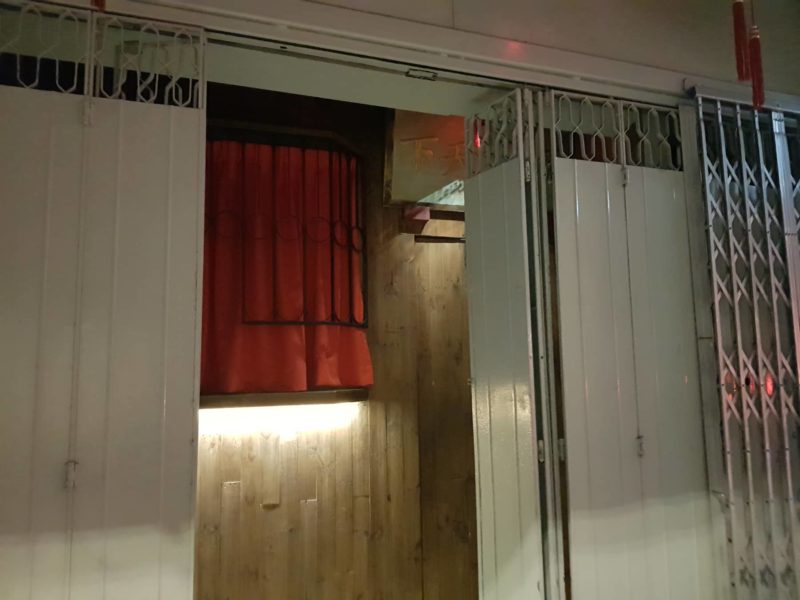 Another way you can probably access the bar is from behind. As it's facing the river, there may be people walking outside.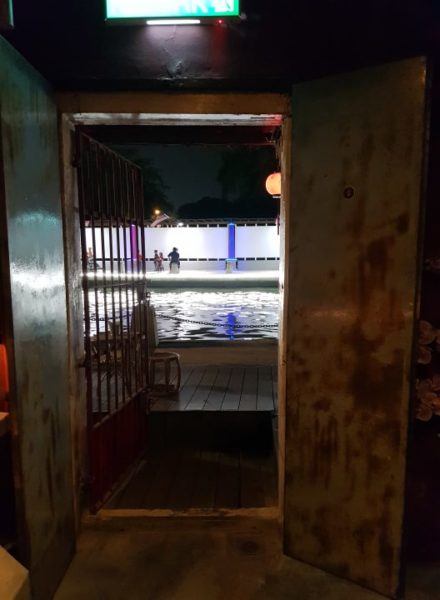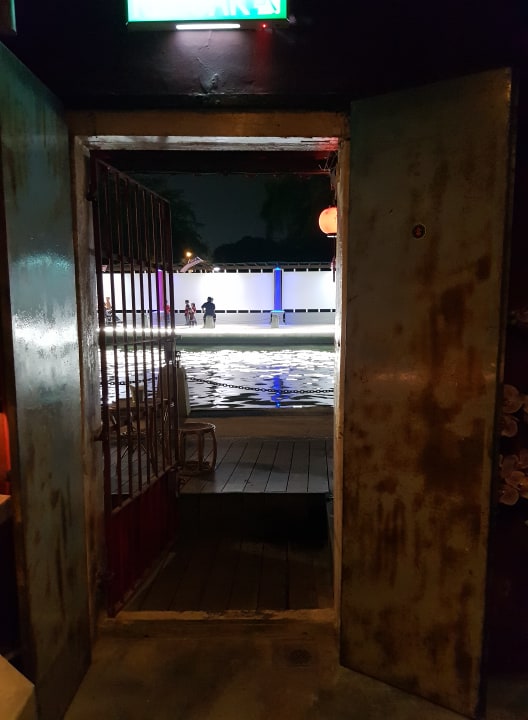 Interior of the bar
Once you're in, you should immediately see this beautifully decorated bar table on your right.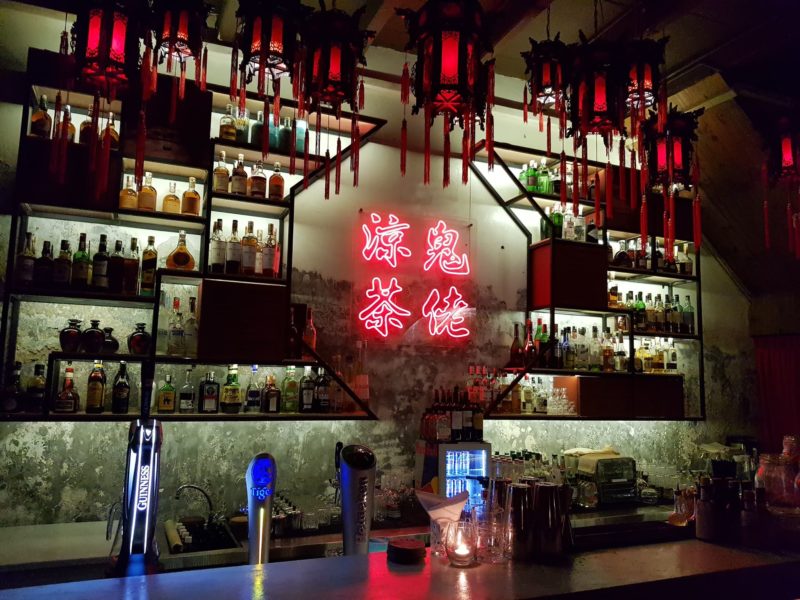 You have more seats on your left and there's also live music. I'm not sure if it's every day or only on certain days.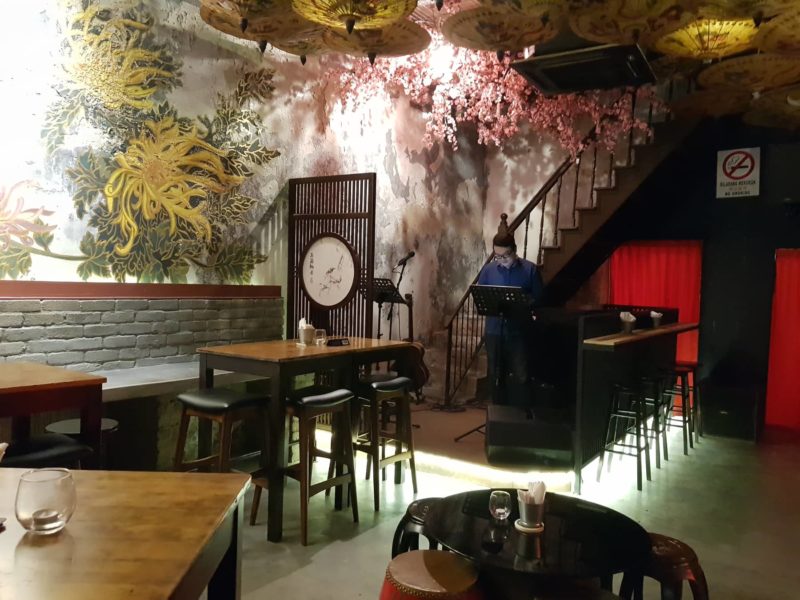 The interior gives quite a cozy feeling and you may like it here.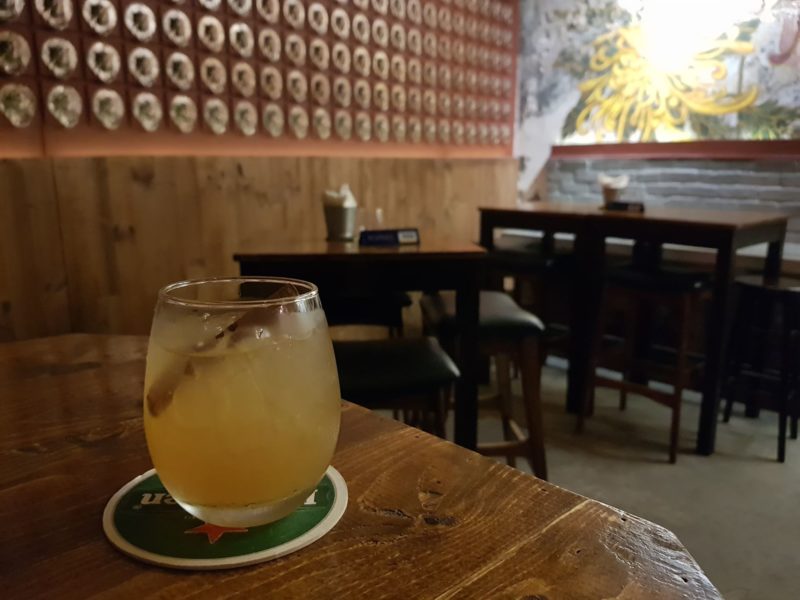 Drinks
As for drinks, they specialize in cocktails. They have all kinds of cocktails, including some of their own unique ones.
Their own cocktails are mostly named after local influences, like "Love in Malacca" or "Made for Nyonya".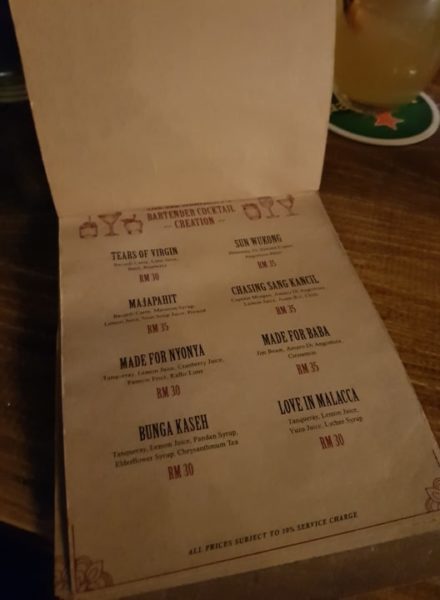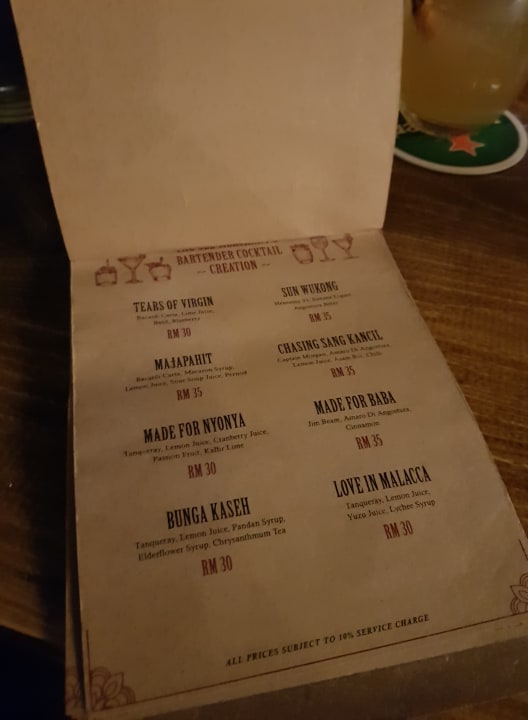 We only tried one of the cocktails. If you order the bigger one for sharing, they serve in these Chinese gourds / jars which is pretty cool.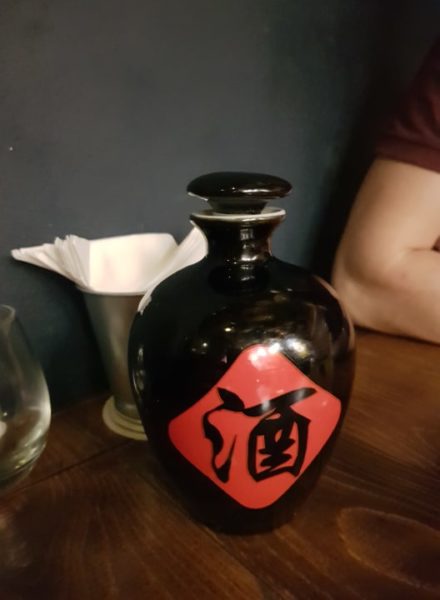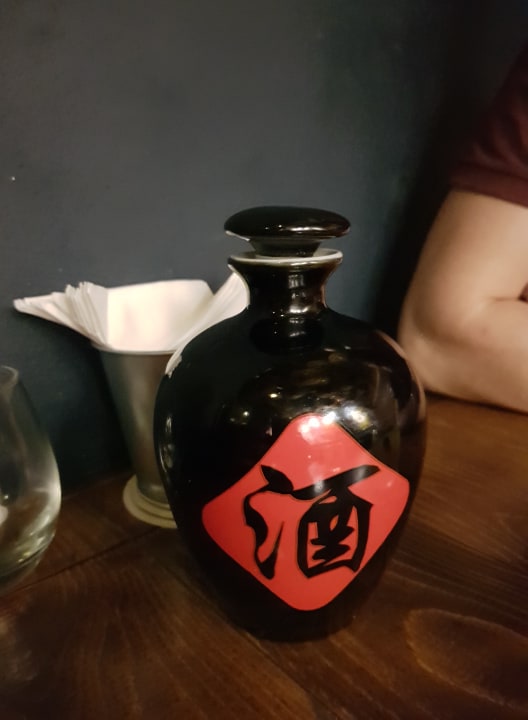 All in all, it's quite an interesting place to visit in small town Malacca and if you love the modern speakeasy concept, then this place is for you.
---
Related articles:
7 Hawker Centers To Try In Malacca
8 Bubble Tea Places In Malacca That You Can Check Out
What To Eat In Malacca – 31 Options To Choose From (Updated 2019)
What To Eat For Breakfast In Malacca
Best Cafes In Malacca That You Should Visit (Updated 2019)