Searching For The Lost Satchel is the start of a quest related to Ragefire Chasm in World of Warcraft (WoW) Classic.
Your task is to find the Lost Satchel which is hidden somewhere in Ragefire Chasm.
Here's a walkthrough of The Lost Satchel in WoW Classic.
To begin the quest, talk to Rahauro who is located in Elder Rise (Thunder Bluff). Thunder Bluff is located in Mulgore.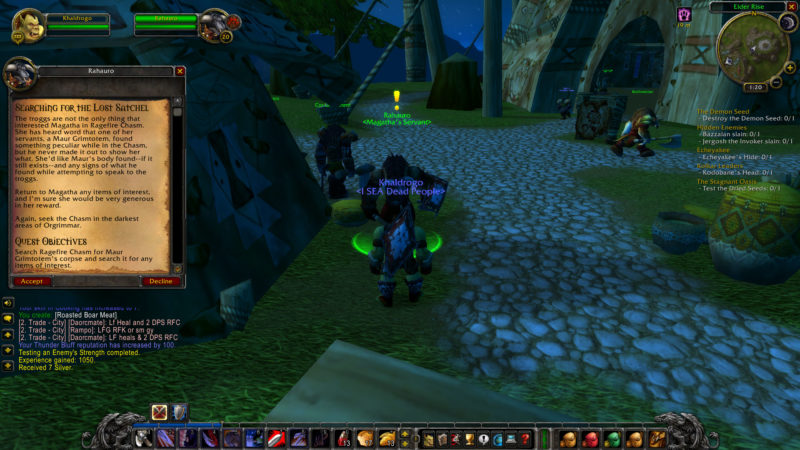 Where to find the satchel
You can get the satchel from one of the bosses in Ragefire Chasm, i.e. Oggleflint.
He is located inside a small cavern within Ragefire Chasm. The pathway to the cavern is quite near the entrance.
After entering RC and after some mobs, you will come across a dead-end but with three routes (two to the right and one to the left).
Go to the first right (smaller route). The further right side will lead you to Taragaman.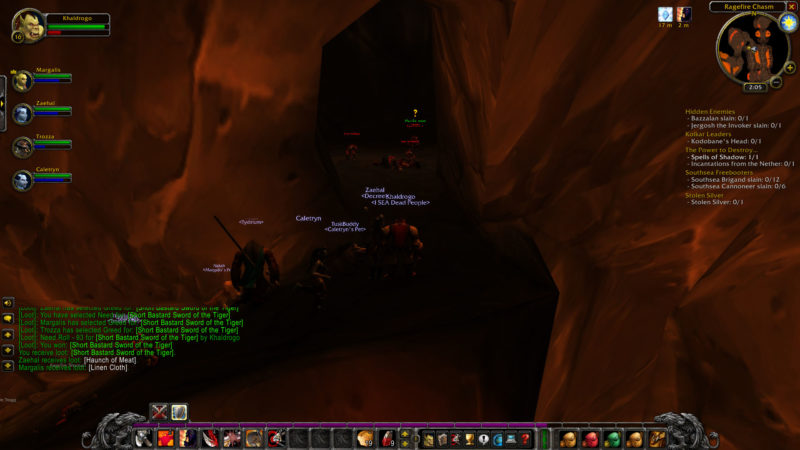 Go up until you reach the cavern and Oggleflint is inside. He is probably the weakest of all bosses here.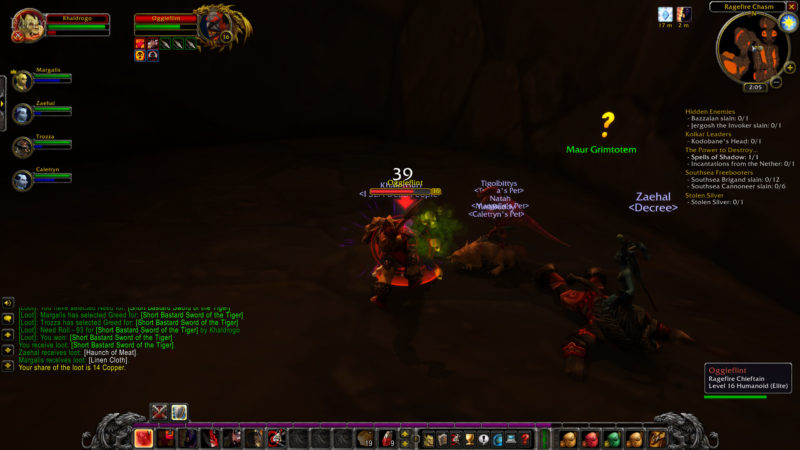 Kill him and loot the totem satchel.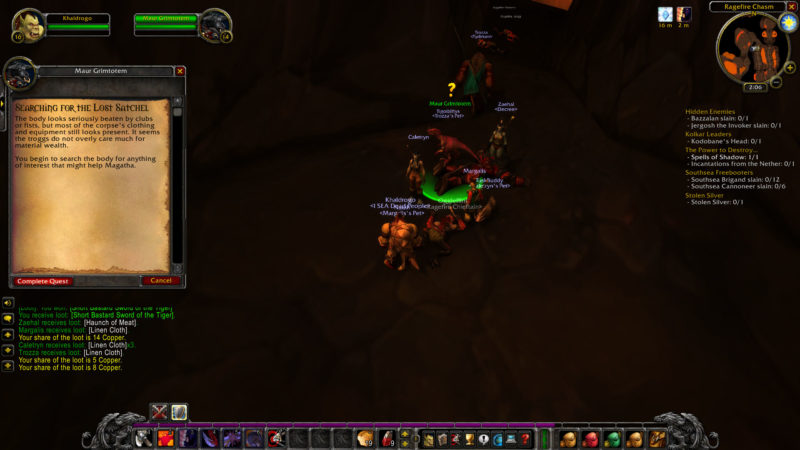 Return the lost satchel
Bring the totem satchel back to Rahauro in Thunder Bluff.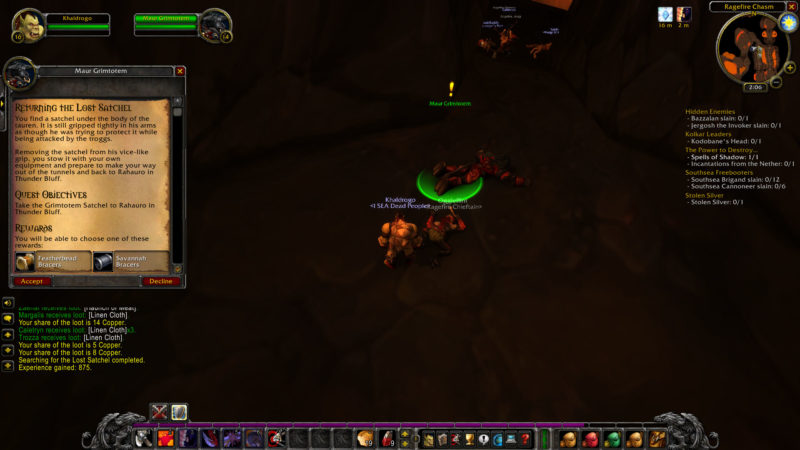 You will get to choose an item as a reward.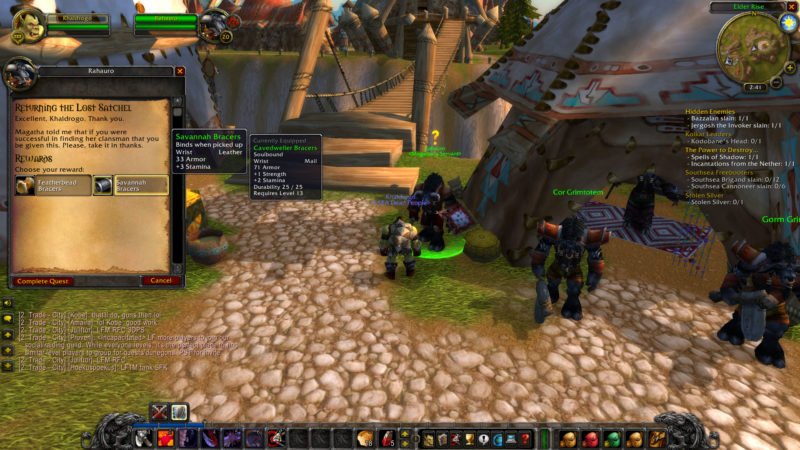 ---
Related articles:
Elixir Of Pain: WoW Classic Guide And Walkthrough
Tribes At War: WoW Classic Guide And Walkthrough
Hidden Enemies (Ragefire Chasm): WoW Classic Guide
How To Photograph Fireworks In Dragon Quest Builders 2
Altered Beings: WoW Classic Guide And Walkthrough
Chen's Empty Keg: WoW Classic Guide And Wiki