The Chimerist's Last Experiment is a faction quest of SubLight in The Outer Worlds.
Your task is to find and kill Dr. Eva Chartrand who is in Byzantium.
Here's a walkthrough of The Chimerist's Last Experiment in Outer Worlds.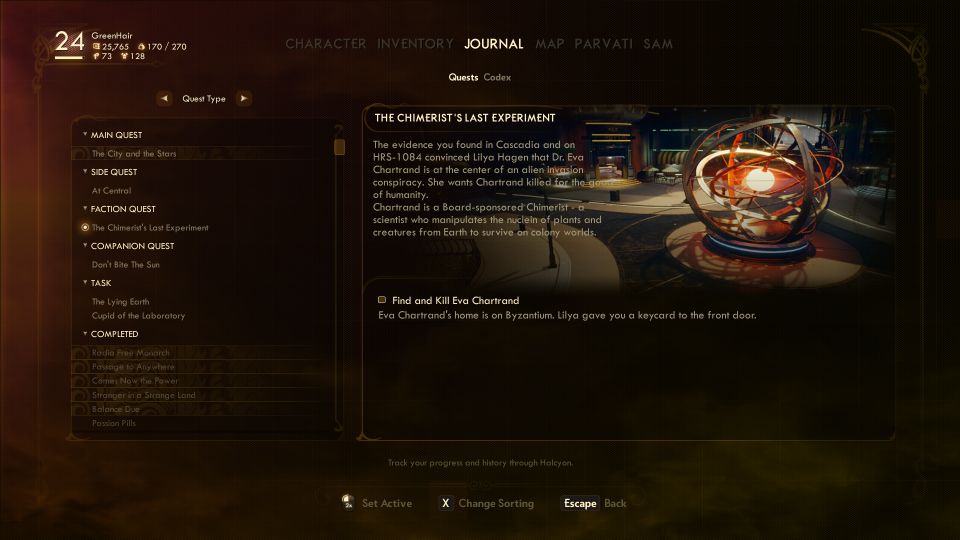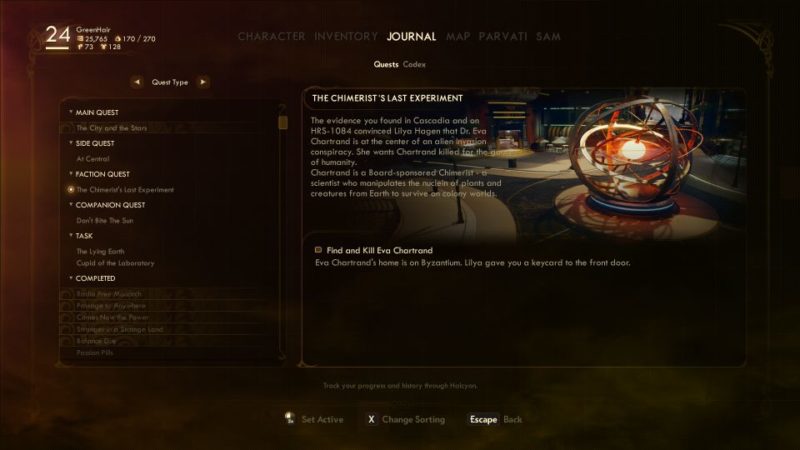 Go to Eva Chartrand's home
Your first objective is to reach the doctor's home. Her home is near the Minister's office in Byzantium.
Using the key you got from Lilya, you can enter the house.
Access the lab
Inside, you need to find for a terminal.
Use the terminal to unseal the entrance to the laboratory.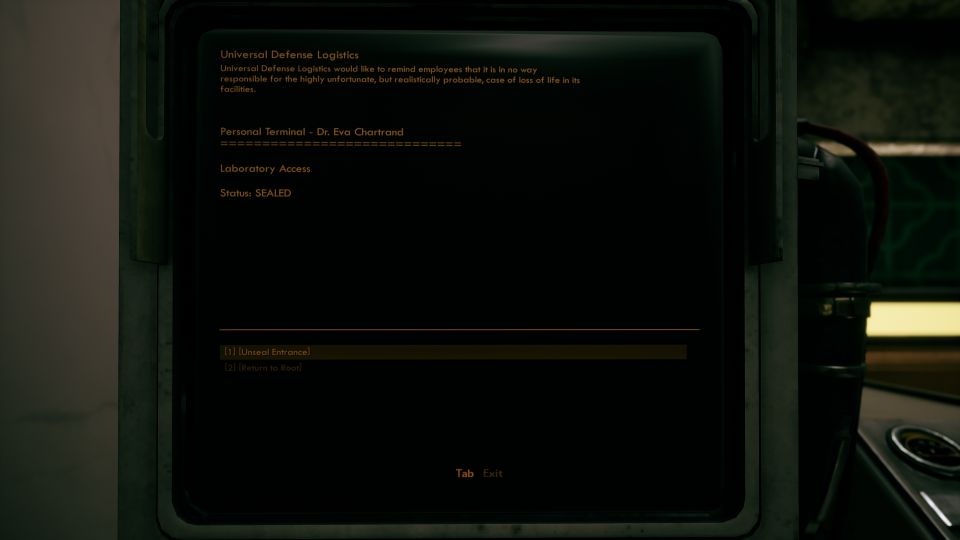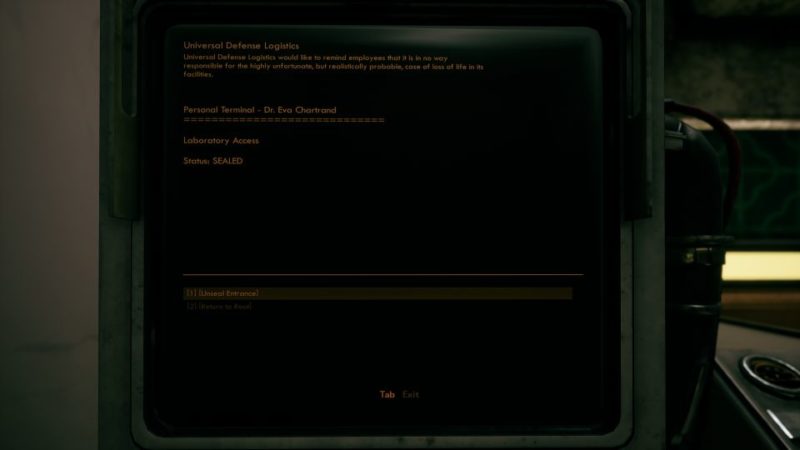 Find Eva Chartrand
Head through the unsealed entrance.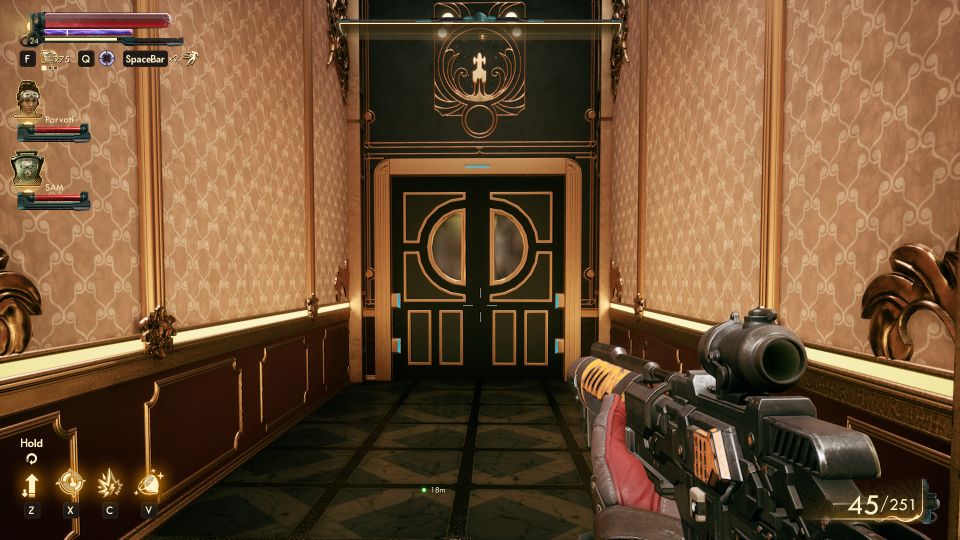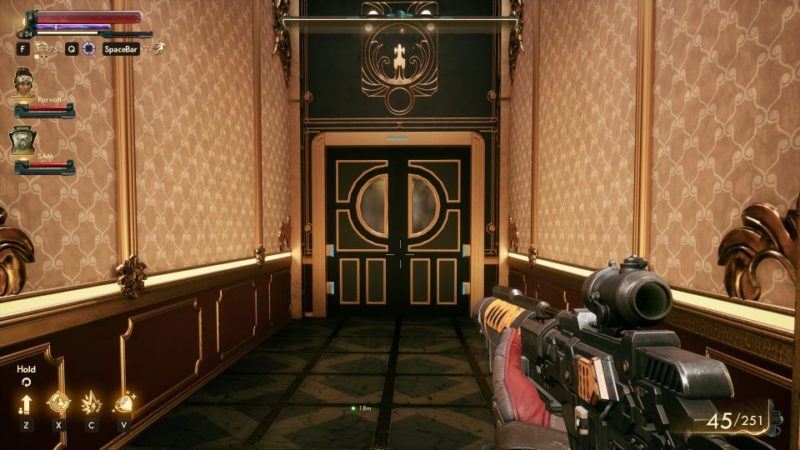 Take the elevator down.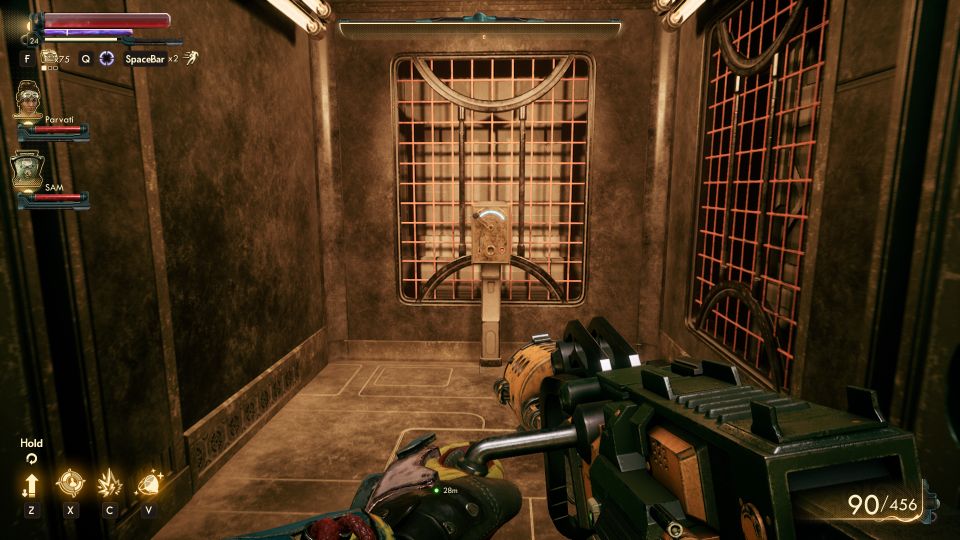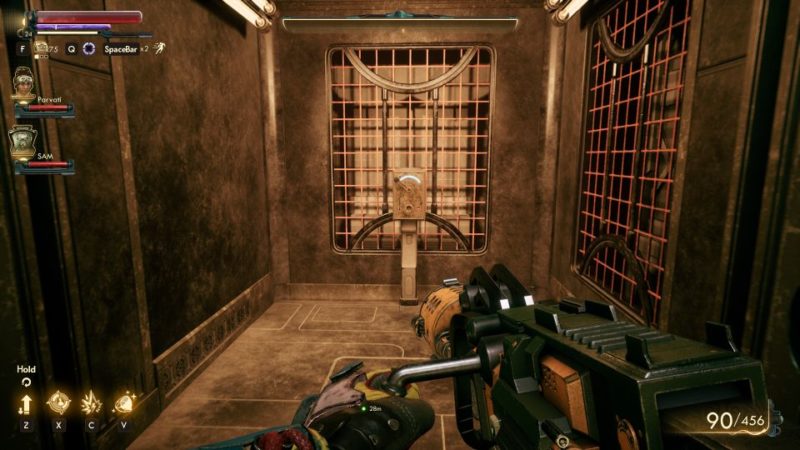 Keep going until you meet Eva.
You can kill her as Lilya Hagen wanted or you can continue talking to her about her actual plans.
Eva claims to be producing crops for the future of Halcyon instead of being involved with aliens.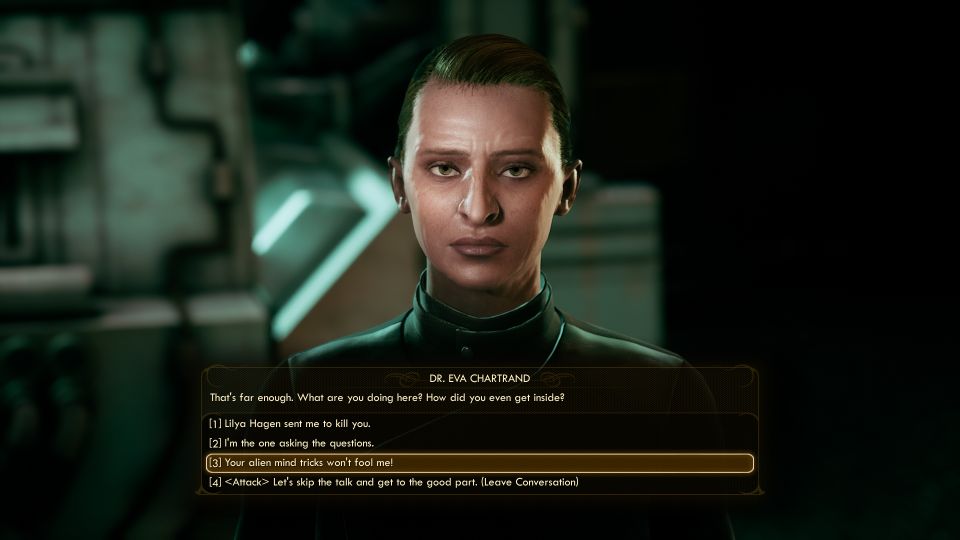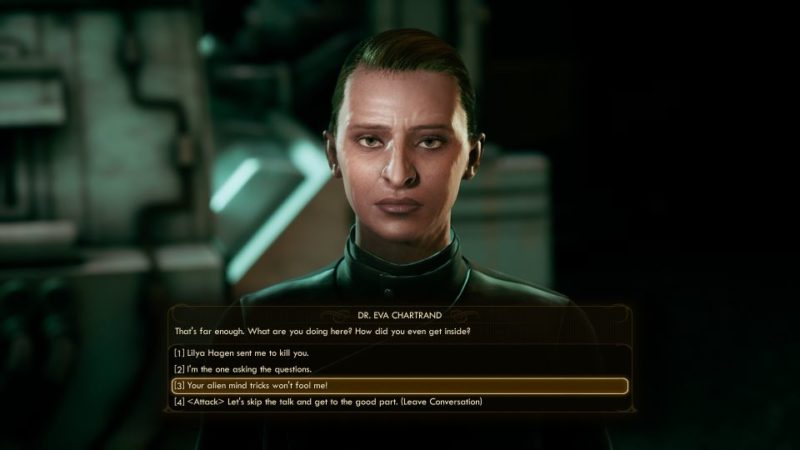 In the conversation, you can leave her be, you can ask her to work with Phineas or just get rid of her.
Depending on your choice, you may make Lilya angry.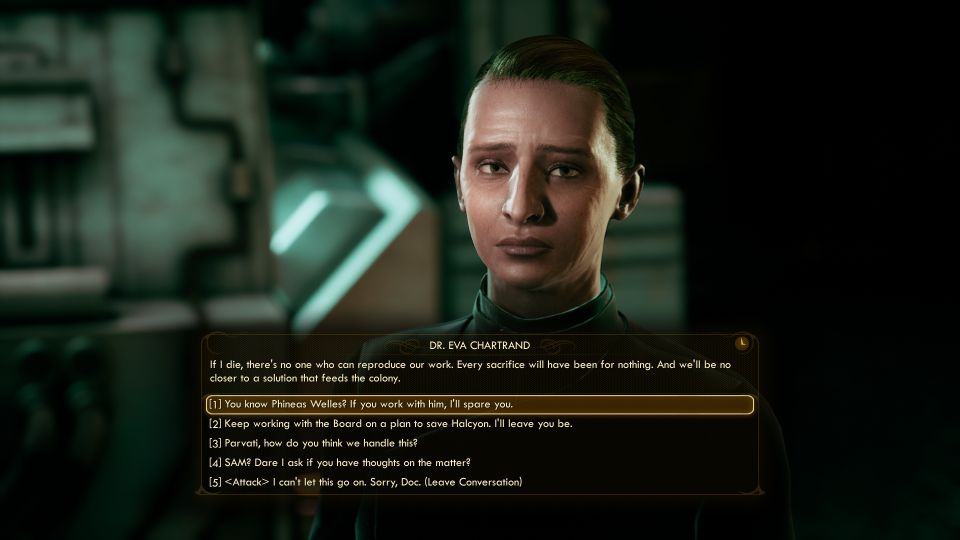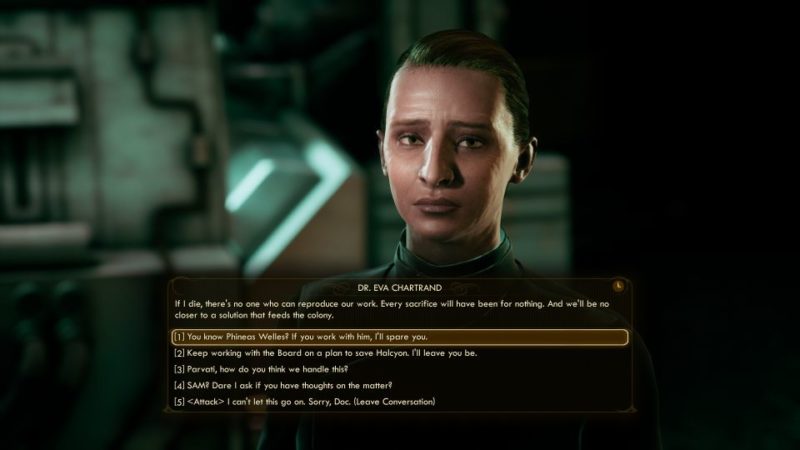 We chose to ask Eva to help Phineas instead and she agreed.
Kill the guards
If you had chosen the same thing, you'll deal with the corporate commander.
It ends up in a bloodbath.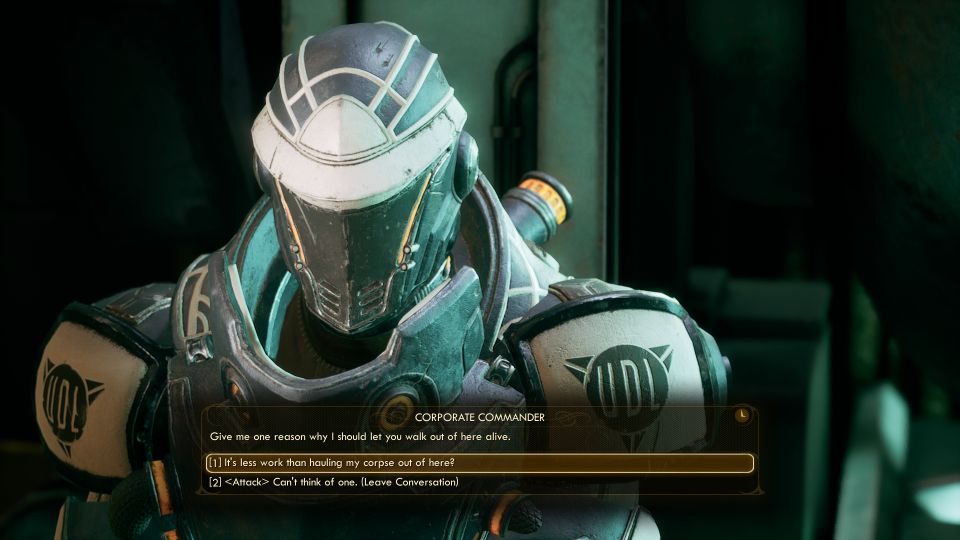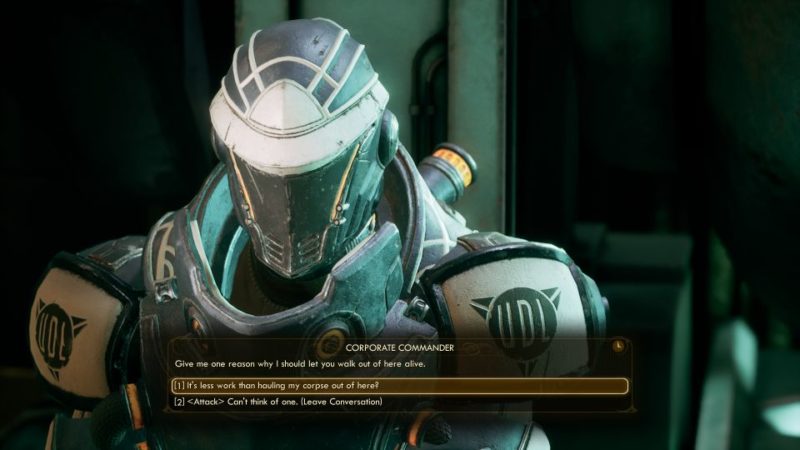 Return to Lilya
If you had killed Eva, you'll probably be rewarded nicely. As we chose to save Eva instead, Lilya gets angry and refuses to work with us again.
Your reputation with SubLight decreases as well.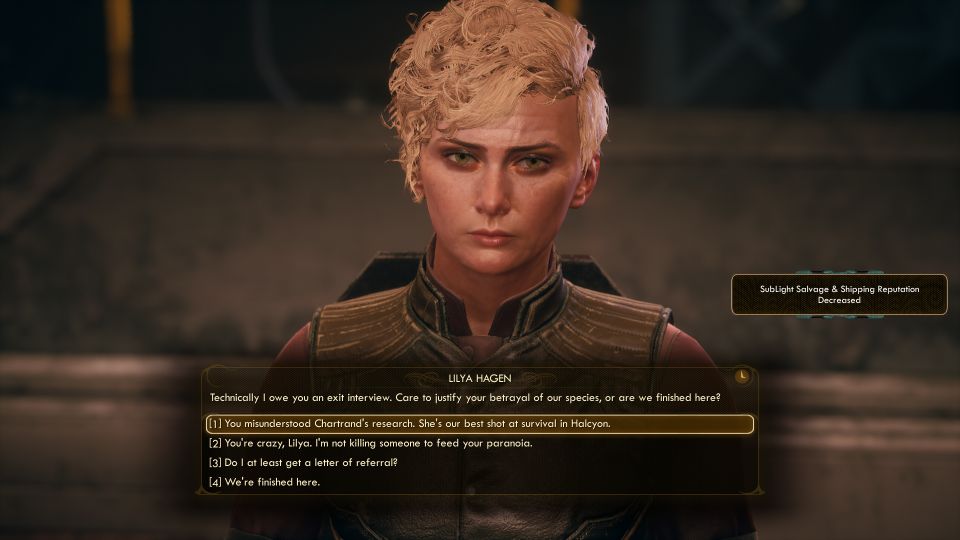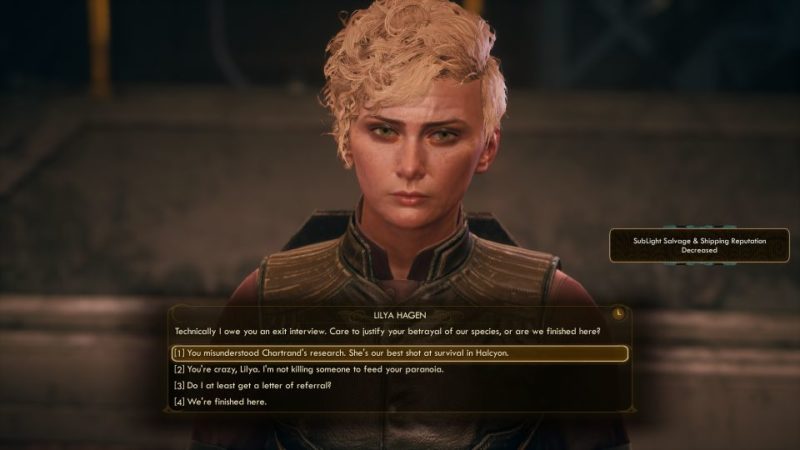 ---
Related articles:
Kept Secret But Not Forgotten: The Outer Worlds Walkthrough
The City And The Stars: Outer Worlds Walkthrough
The Ice Palace: The Outer Worlds Walkthrough
At Central: The Outer Worlds Walkthrough
Cupid Of The Laboratory: The Outer Worlds Walkthrough
Radio Free Monarch: The Outer Worlds Walkthrough