The Birds and the Bees is a side quest in the Judgment of Atlantis DLC in Assassin's Creed Odyssey.
Your task is to investigate what happened to the power source and the special rock.
Here's a walkthrough of The Birds and the Bees in AC Odyssey.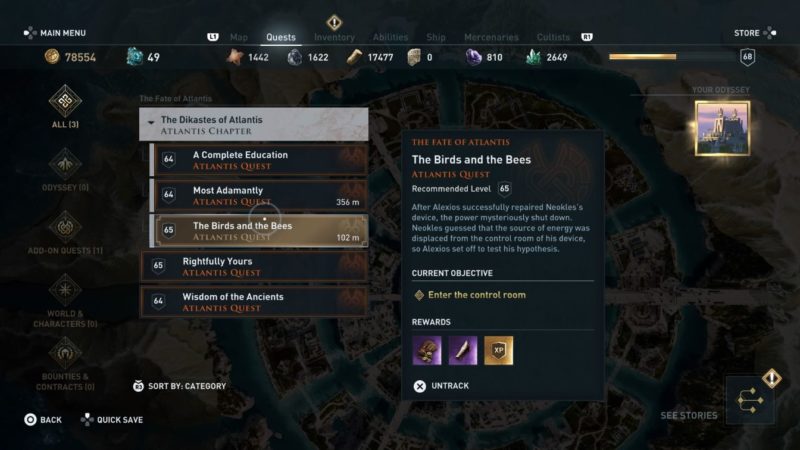 This quest is recommended for level 65 and above, but it differs according to your level.
Enter the control room
The first thing you need to do is to get to the control room. Its exact location is shown in the map below, marked as the quest symbol.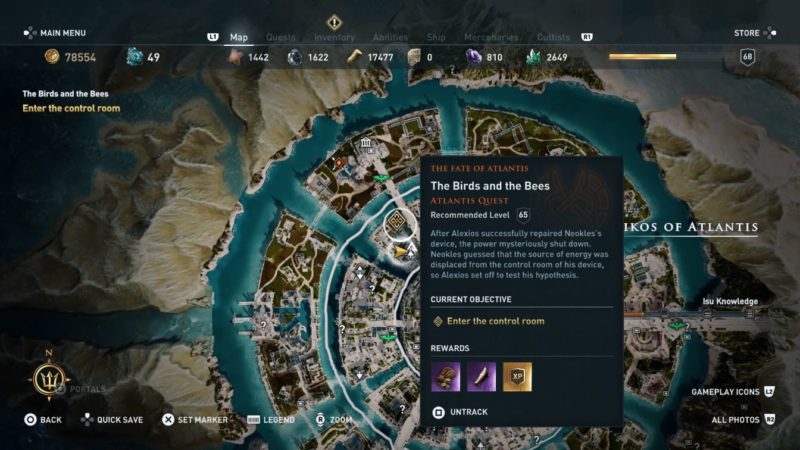 You should see the control room's door just past the people (image below).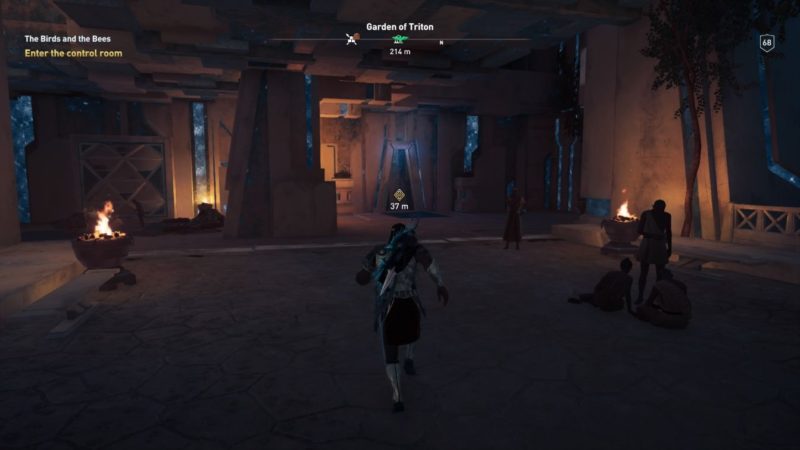 Catch the infiltrator
After entering the room, you'll notice that the rock is missing. You then notice a lady running away.
Keep chasing after her.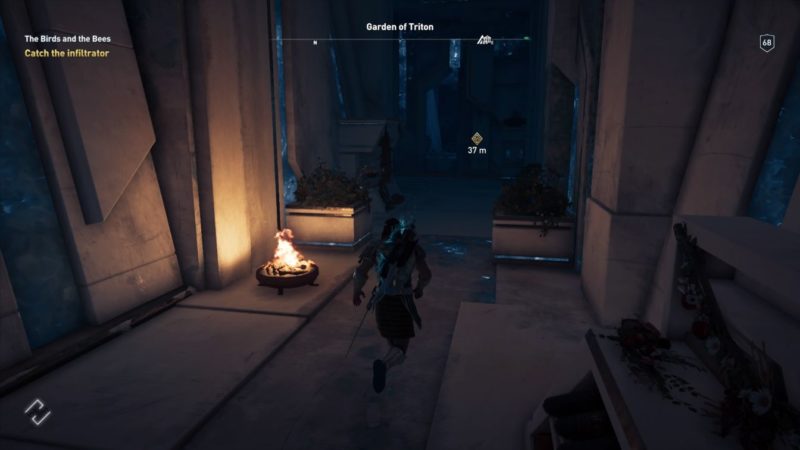 Find the infiltrator
If you're like me, then she probably escaped to this room. You then need to find her.
There's actually a bottom crack in one of the walls in the room. To find it, move the obstacles that are blocking the wall.
The wall is actually nearer where you came running from (not the image below).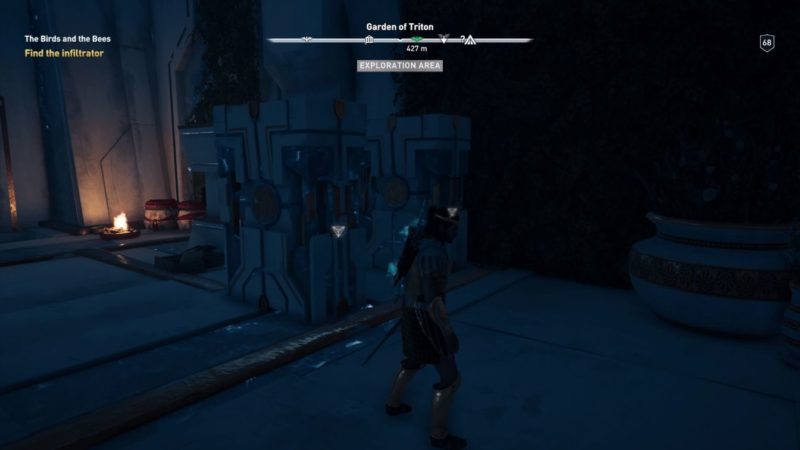 Once you've found the crack, you can slide through it and you will enter this room shown below.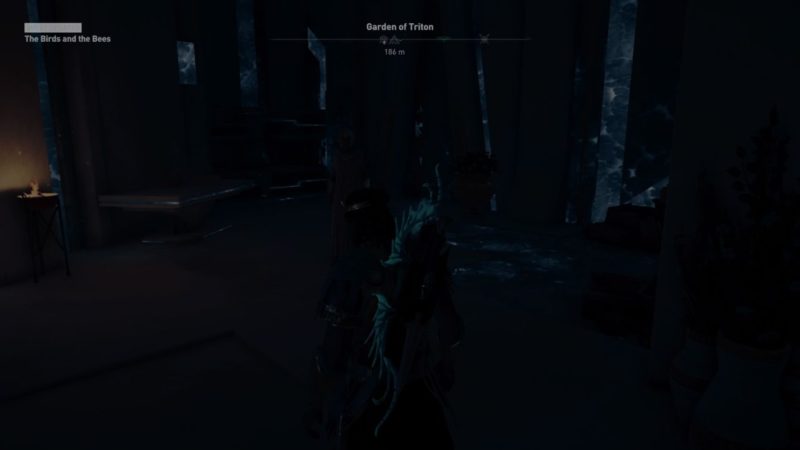 A cutscene will load and the lady is Melitta. She disagrees with the approach Neokles takes as his experiments have always failed.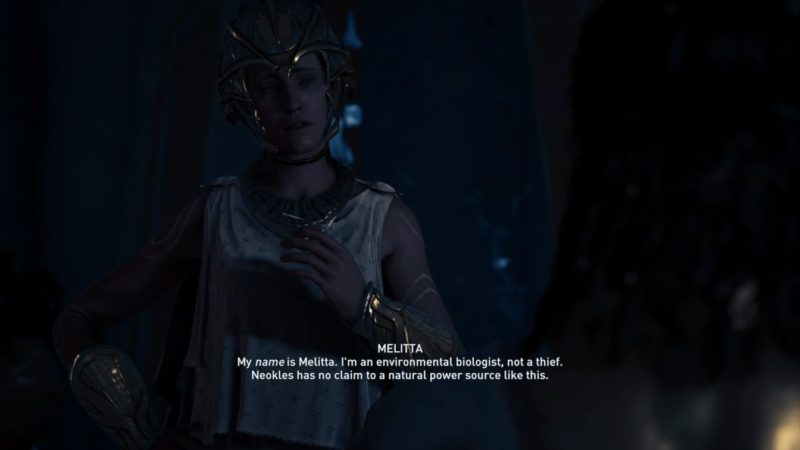 To use or destroy the rock
You now have a choice on whether to use the rock or destroy it.
I chose to destroy it instead. I'm not sure what the consequences are at this point.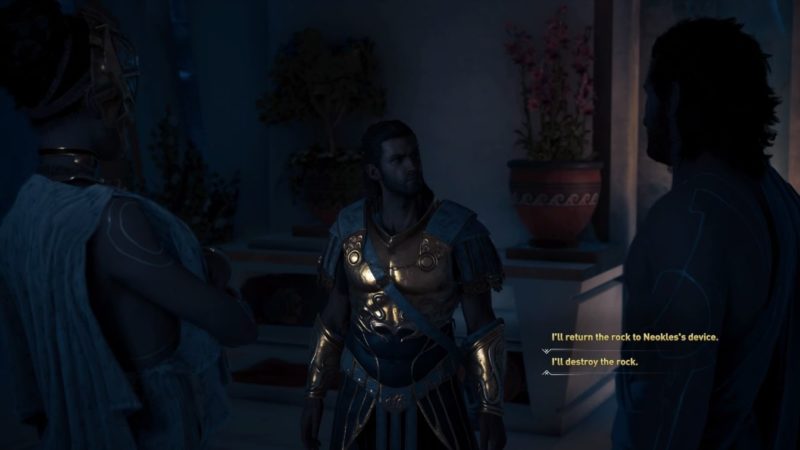 Exit the room
Leave the control room.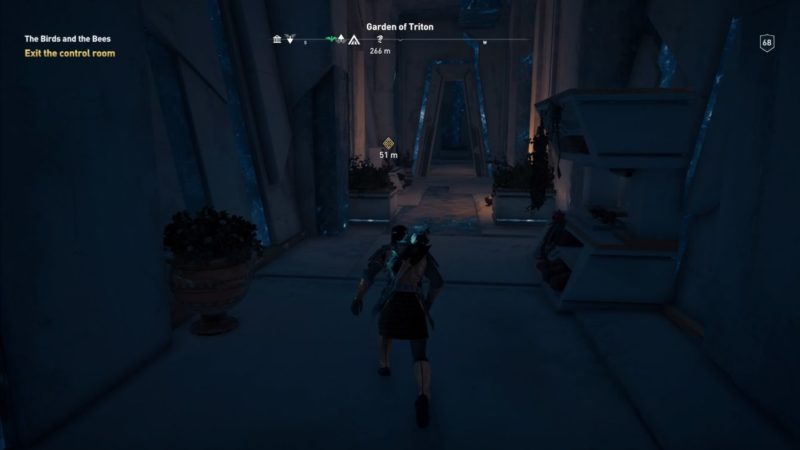 The quest completes once you're out.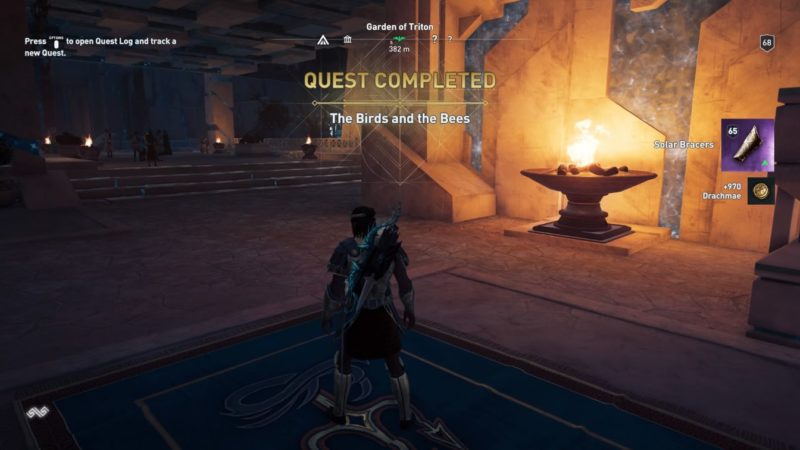 ---
Related articles:
A Complete Education (Keeper's Insights Location) – AC Odyssey
In Dreams: Assassin's Creed Odyssey Walkthrough
Where Is The Blacksmith In Atlantis – AC Odyssey Wiki
Lighten Up: Assassin's Creed Odyssey Walkthrough
Burden Of Leadership: Assassin's Creed Odyssey Walkthrough
Rebel Scum: Assassin's Creed Odyssey Walkthrough
The Atlantean Patient: Assassin's Creed Odyssey Walkthrough