Hey guys, I visited The Bird Southern Table And Bar at the Marina Bay Sands Singapore a couple of weeks ago. This is a short review on what I ate the other day.
As you guys probably know, the shops at Marina Bay Sands are really high end, and The Bird is no exception.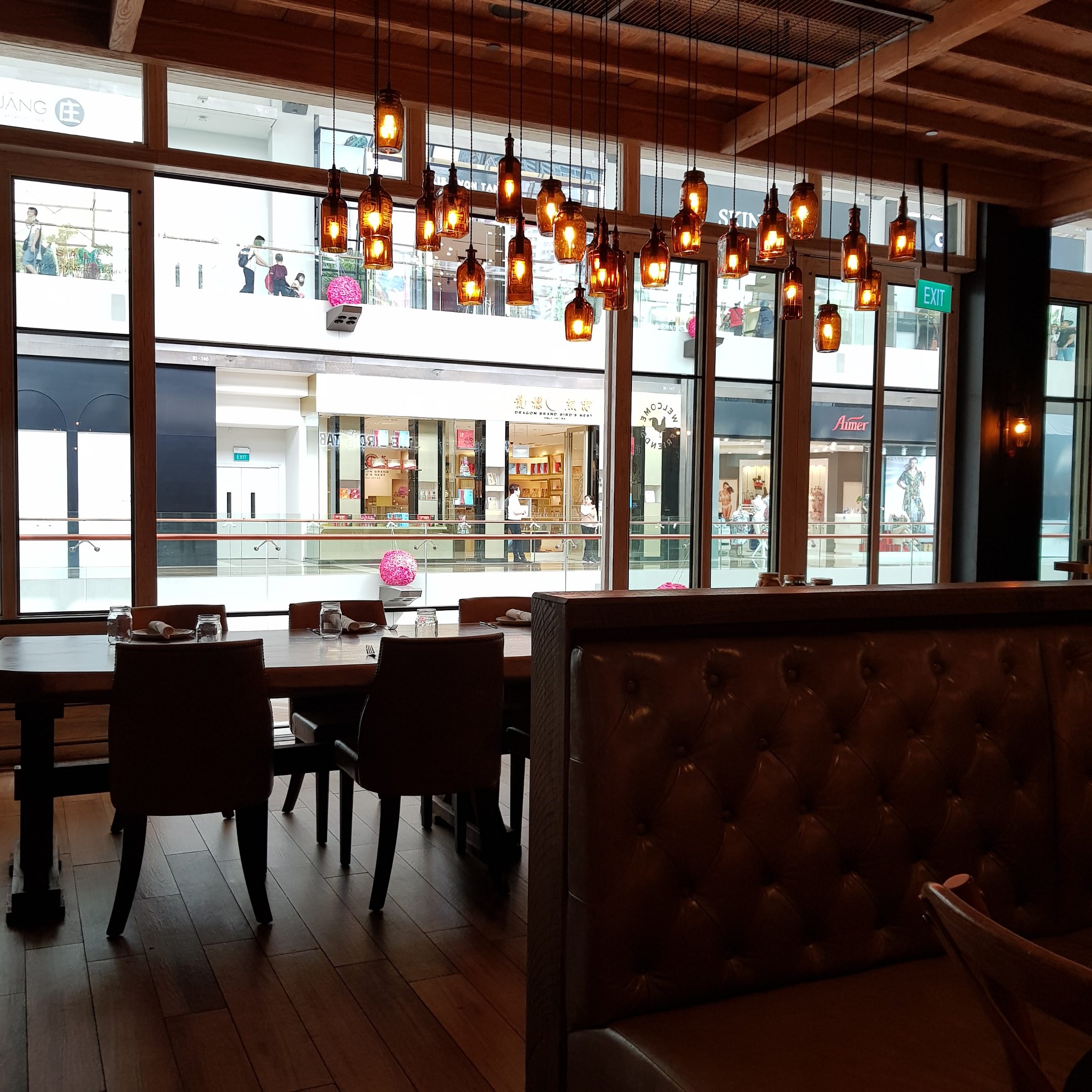 The interior of the restaurant. It's nicely decorated with sort of a rustic feel to it.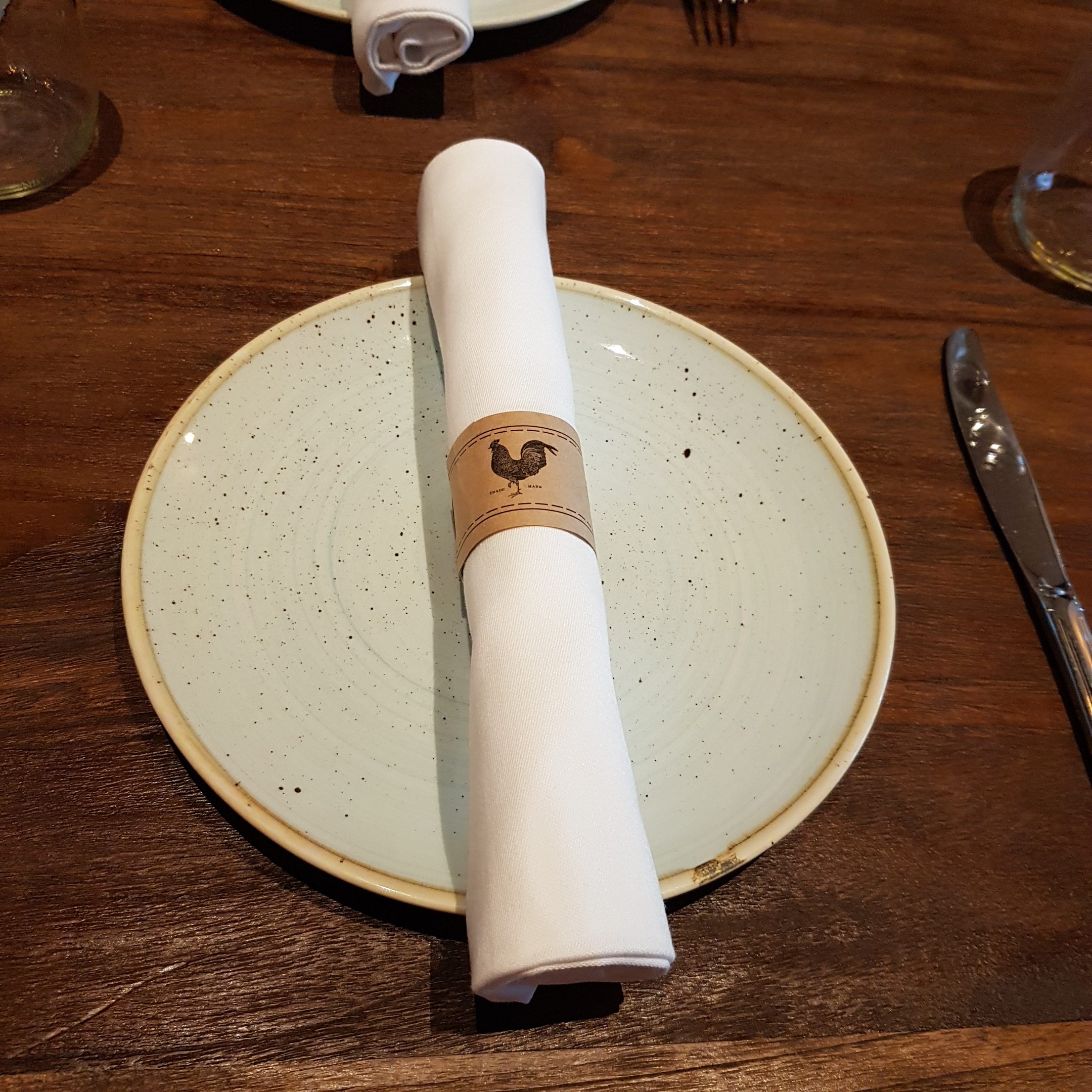 The napkin they provide to all customers. Very nicely presented and gives a good first impression.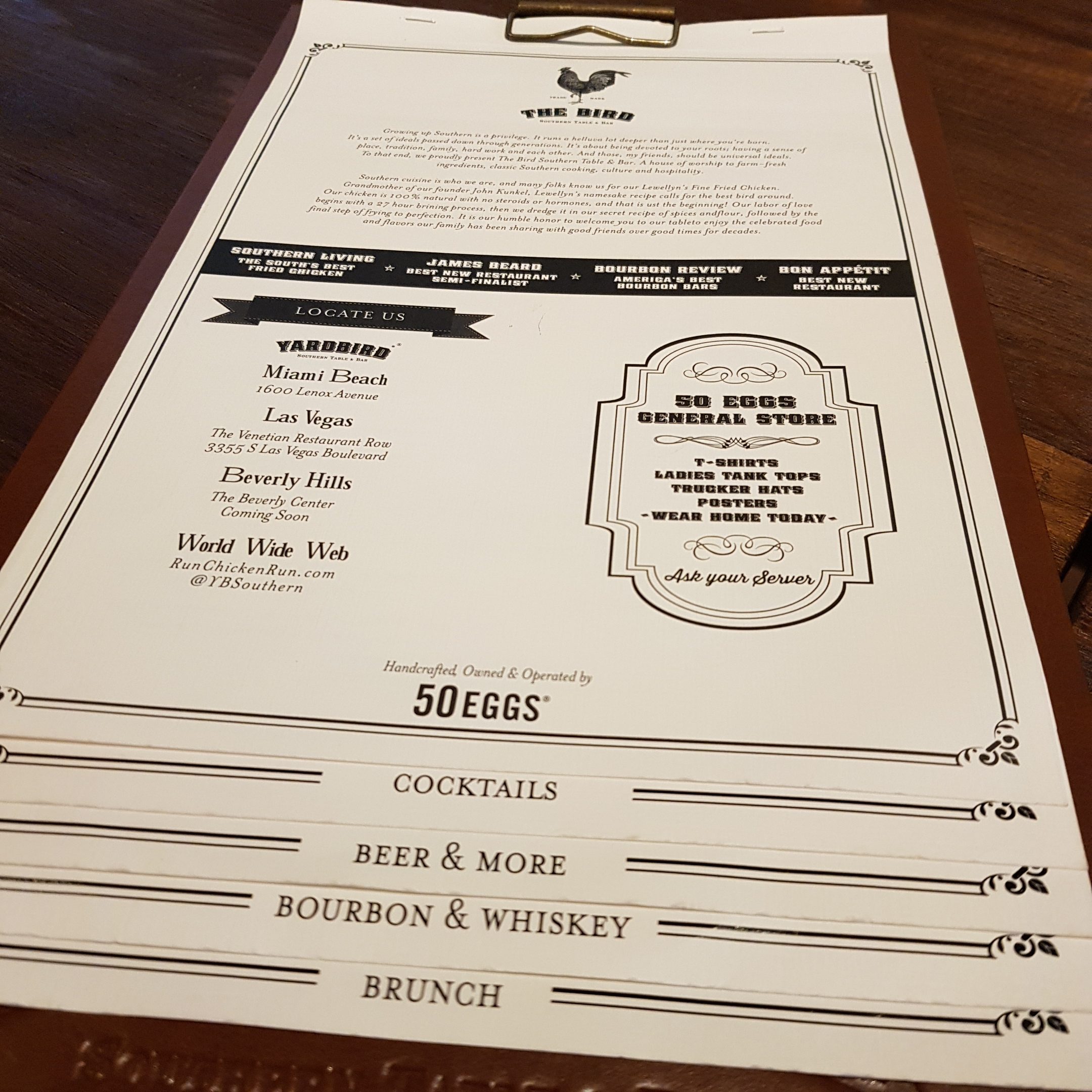 Their menu. They have main courses and all types of alcohol, i.e. cocktails, bourbon, whiskey, beer and etc. What tempted me was the waffles and the pancakes. The waffles come with fried chicken, which is a very southern style (in USA).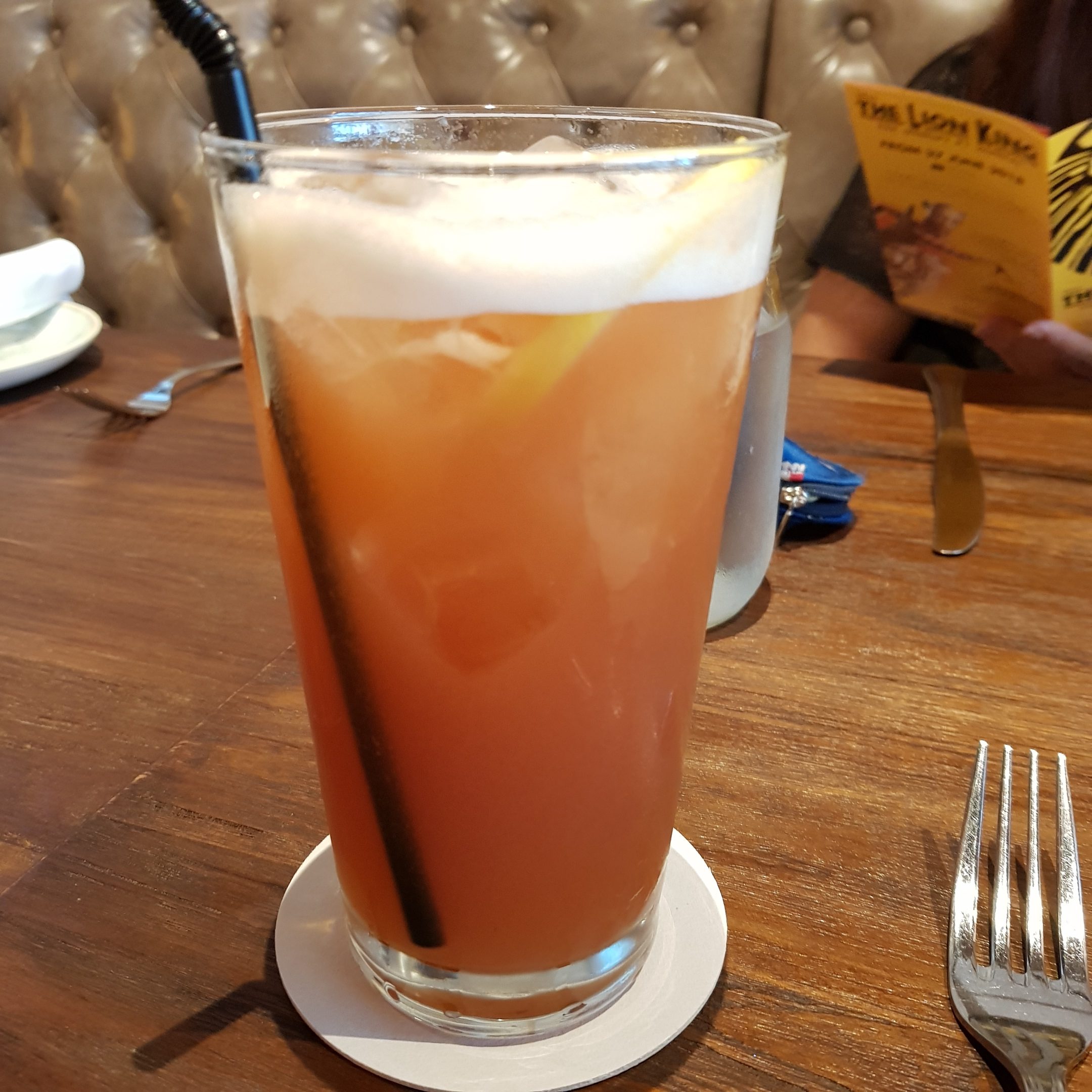 I ordered the peach tea. It was normal I guess. A good peach tea with lemon.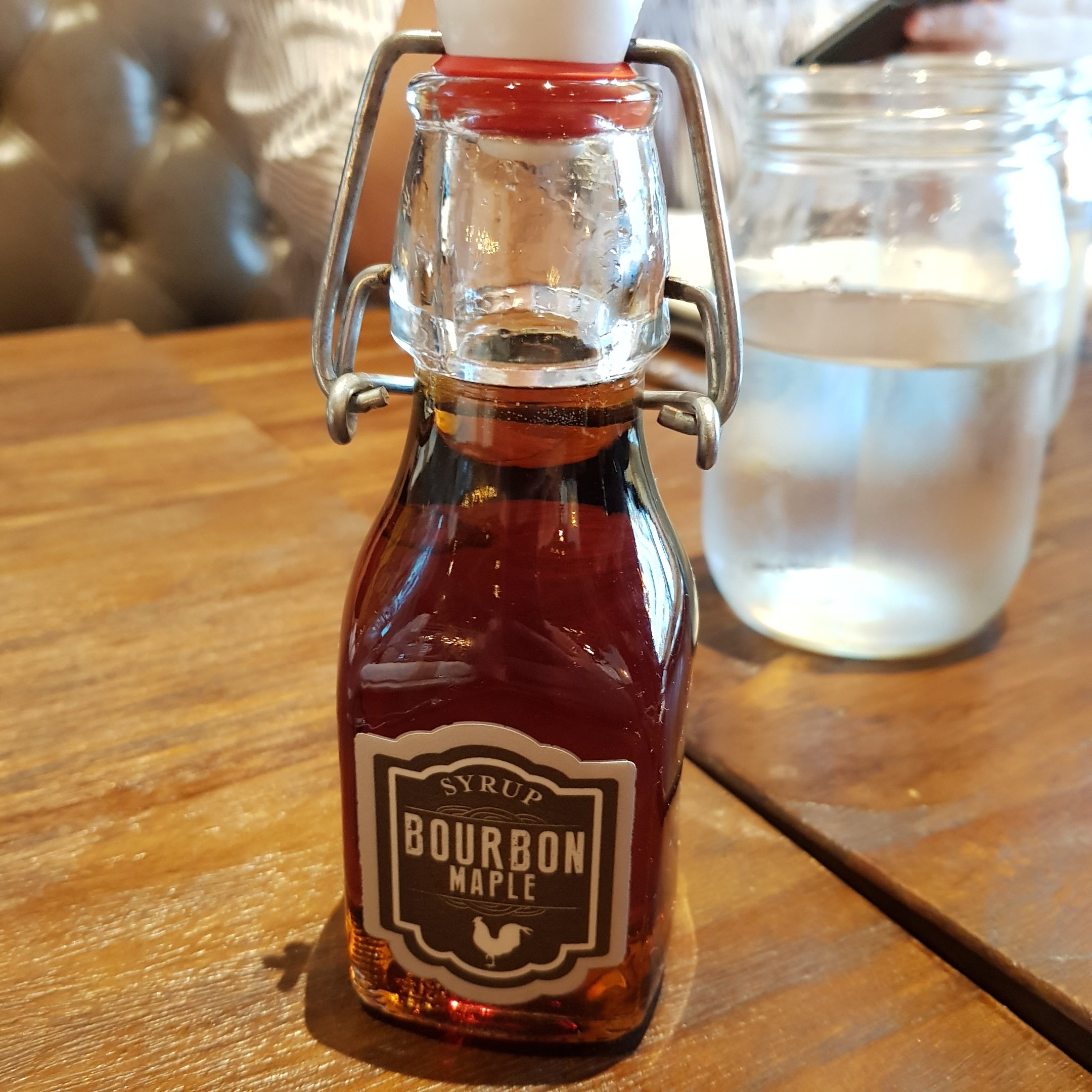 While waiting for the signature waffles with fried chicken, they provided us with the Bourbon maple syrup. This maple syrup is obviously infused with bourbon and it actually improved the taste of regular maple syrup. I would have this over regular maple syrup anytime.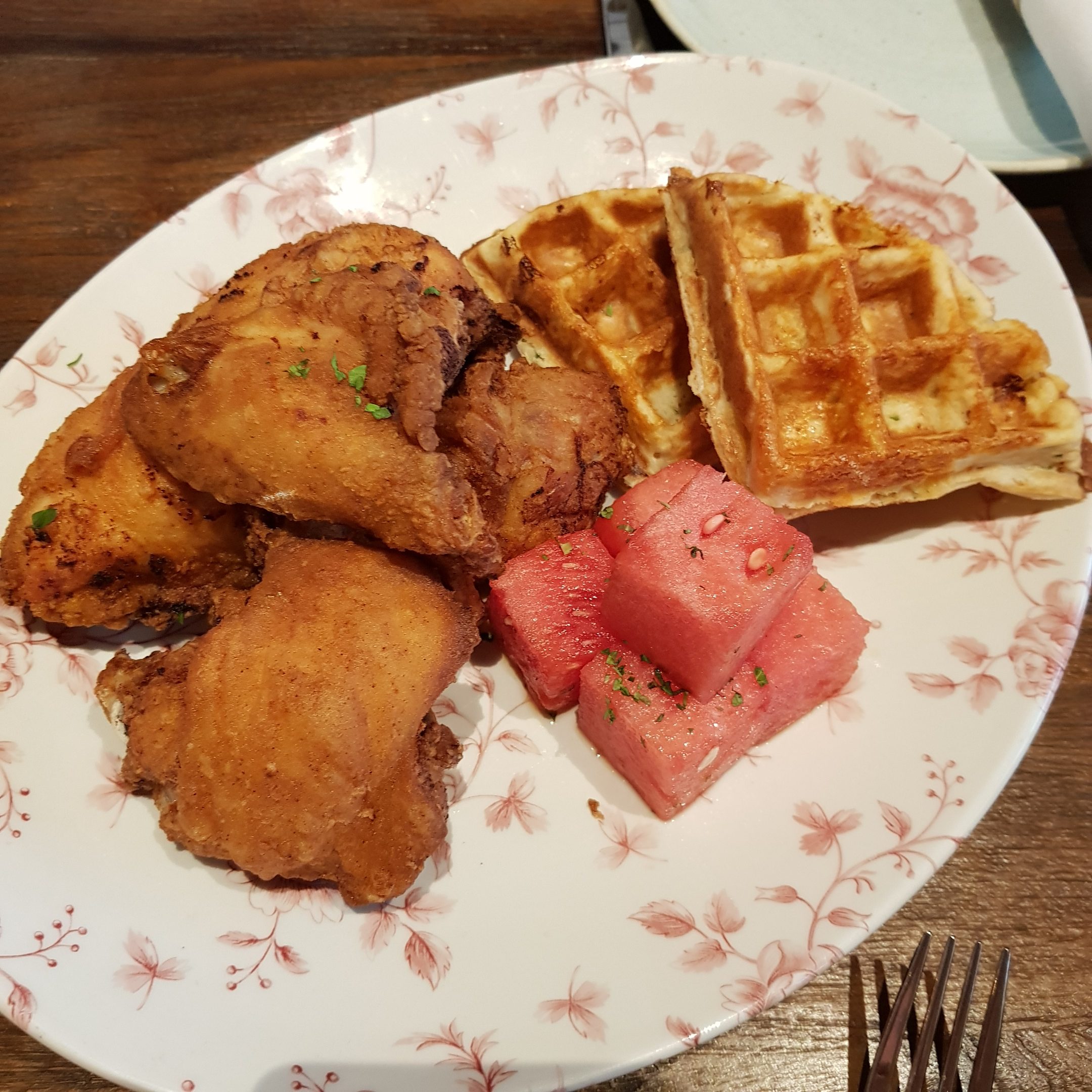 And here comes The Bird's SGD 40+ waffles with fried chicken and watermelon (with some different dressing). I can't remember exactly what's in the watermelon cubes but it tasted different. The chicken was fried pretty well but the waffles are okay I guess. I think what made the dish good was that Bourbon maple syrup I mentioned above.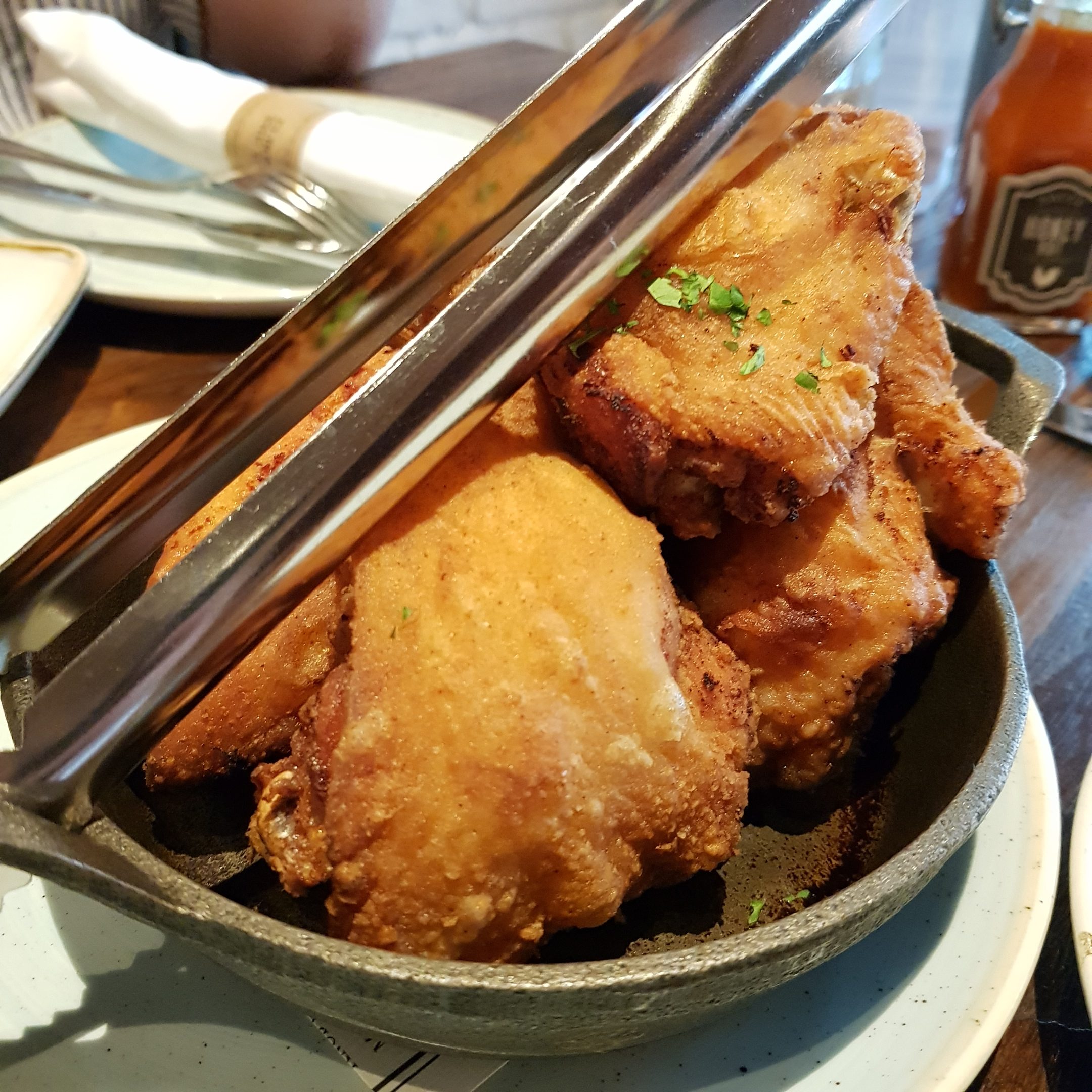 This is a separate bowl of deep fried chicken. It's the same chicken as the one with the waffles.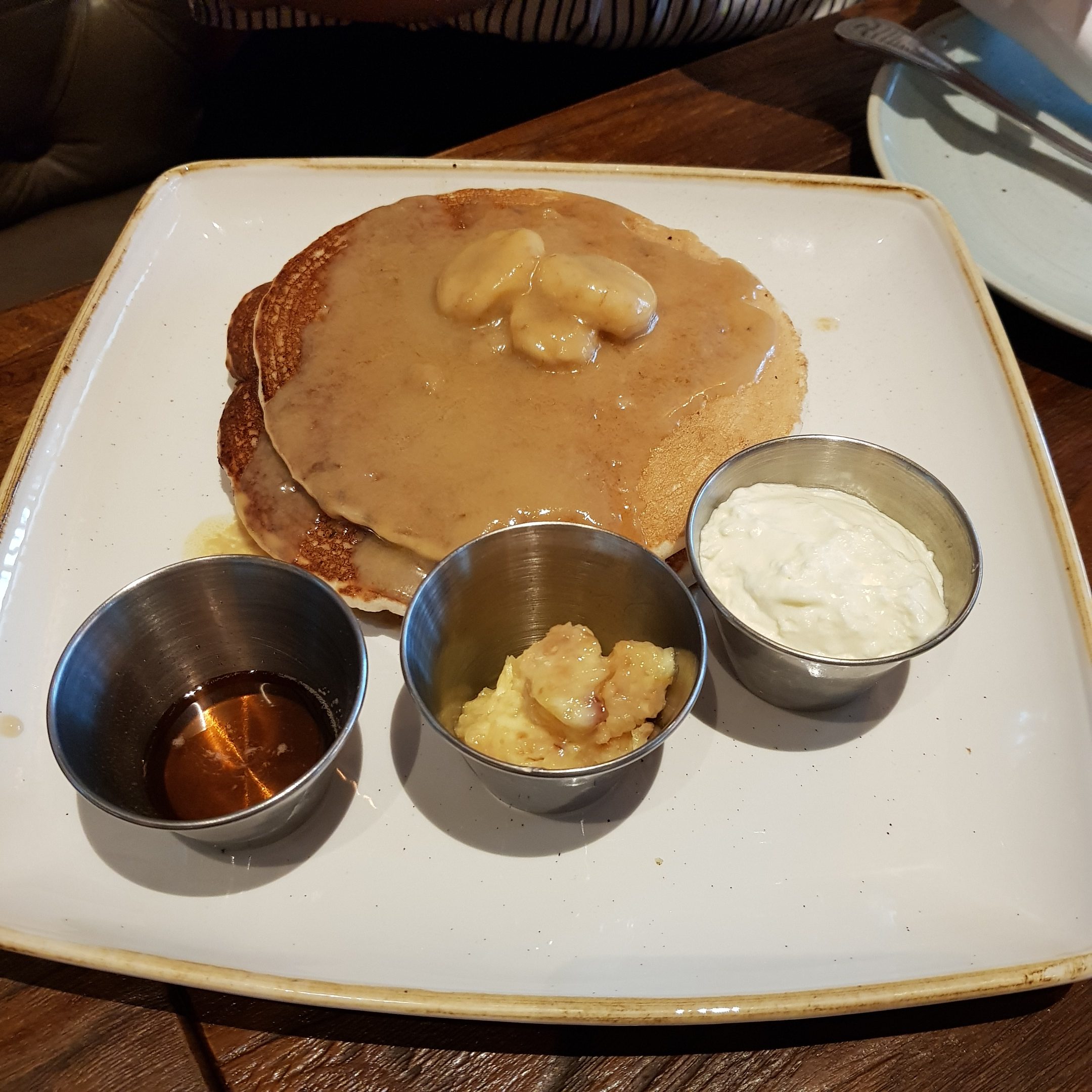 I gotta say that the pancakes looked and tasted good. It had those caramelized bananas, more maple syrup and some cream. Eaten together, it was really decent and looked really appetizing.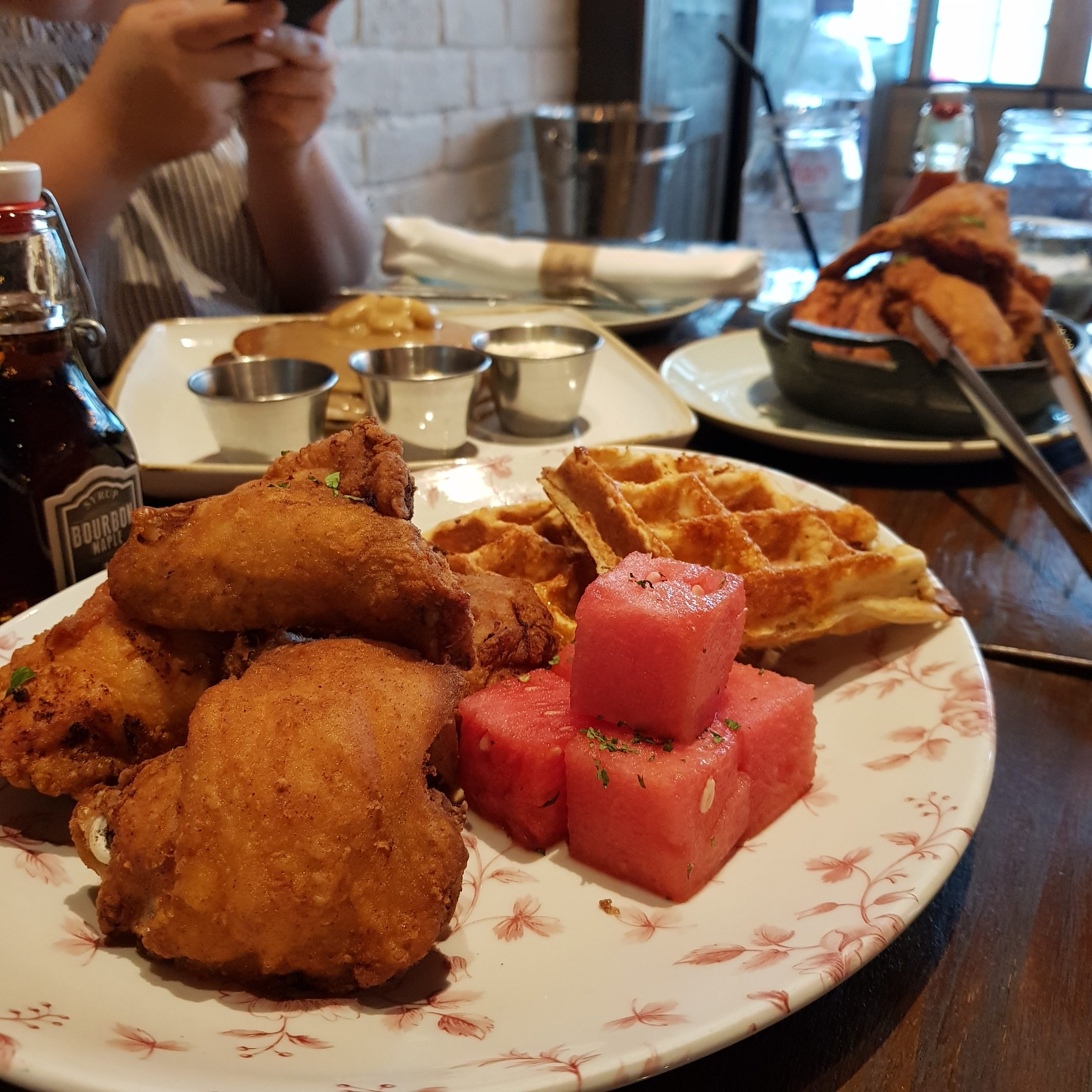 Overall, The Bird Southern Table And Bar is quite an awesome eatery to visit and I quite enjoyed the food there. Perhaps it's more affordable if you're earning in SGD.
Thanks for checking out this post. Do read my other food related articles:
IKEA Restaurant (Tampines) Singapore – Long Queue But Good Food
The Line (Shangri-La Hotel) Singapore Review – Best Buffet In Singapore
What to eat for dinner in Melaka