The Atlantean Patient is a support quest under Judgment of Atlantis in Assassin's Creed Odyssey.
Your task is to meet Azaes and help him retrieve a special equipment for healing people.
Here's a walkthrough of The Atlantean Patient in Assassin's Creed Odyssey.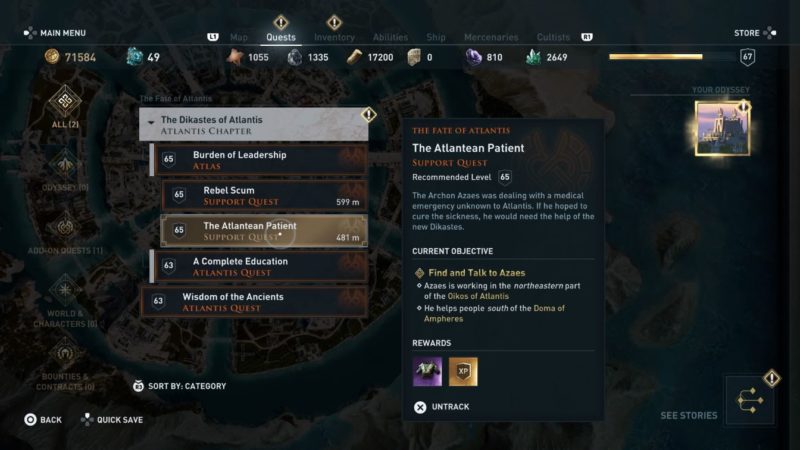 This quest is recommended for level 65 but it differs according to your own level.
Find and talk to Azaes
Firstly, you need to find Azaes. His location is shown in the map below, marked by the yellow area.
As you get near, you can use Ikaros to pinpoint the exact place.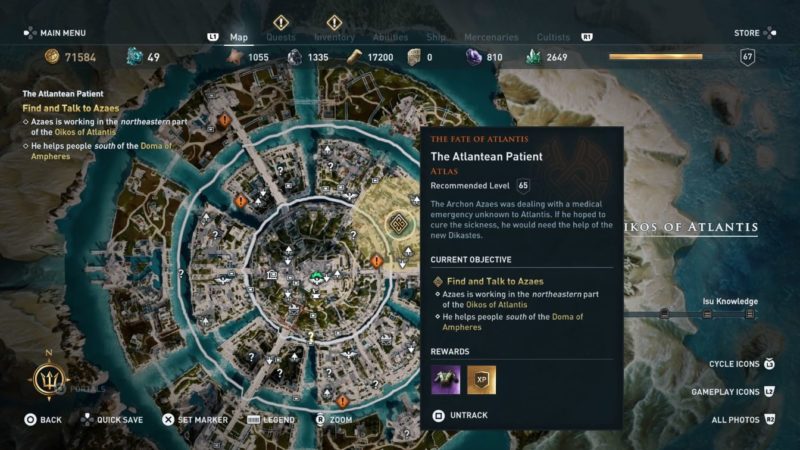 You will see him here (image below).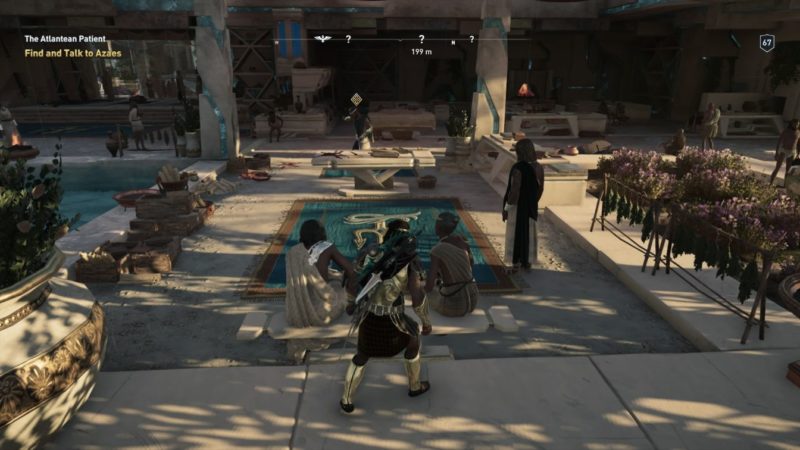 Retrieve the Isu device
He will then ask for your help to get an Isu device to heal the sick. It's directly against Poseidon's orders but Alexios still agrees.
The Consus Archive's location is shown in the map below.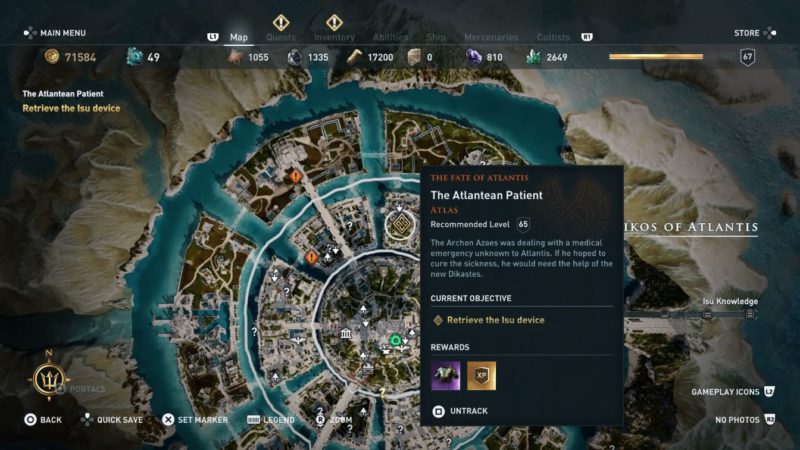 As you get there, you'll see a big door.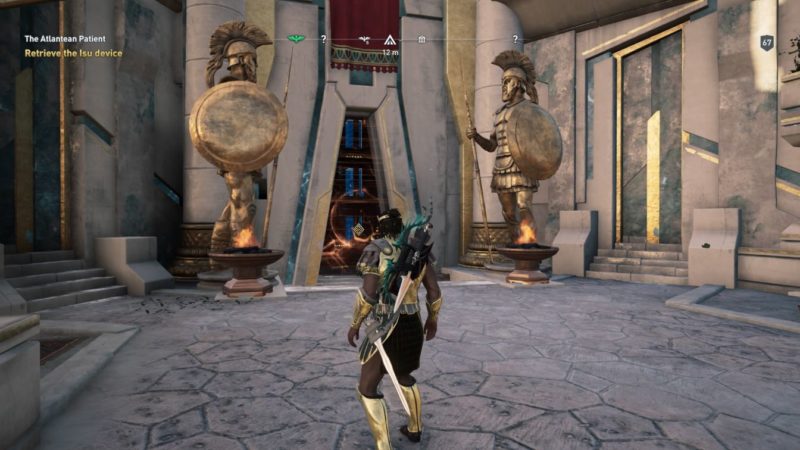 Enter the building and keep going downwards. You will then reach a wide open area filled with Isu guards.
Defeat the guards
It's easier to take out the guards first. There's also a captain among them.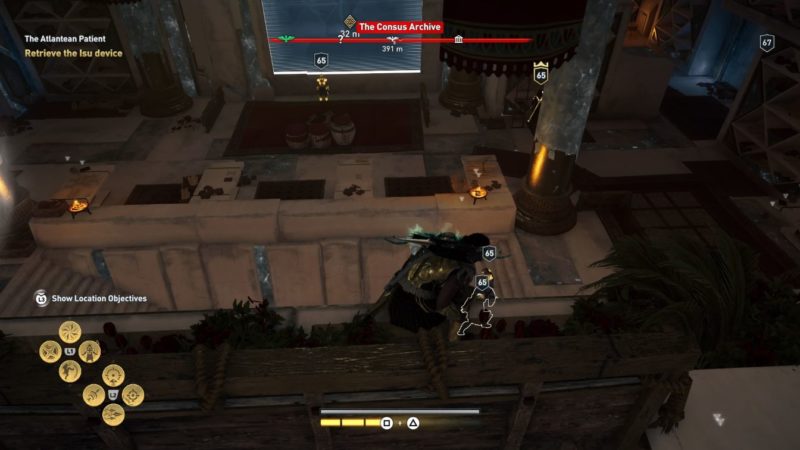 Get the Isu device
Once the area is clear, you have to get behind the blue 'screen'. You can do so by climbing up the platform beside the screen and there'll be a small pathway here.
Apart from this way, there's another pathway at the side on the ground floor.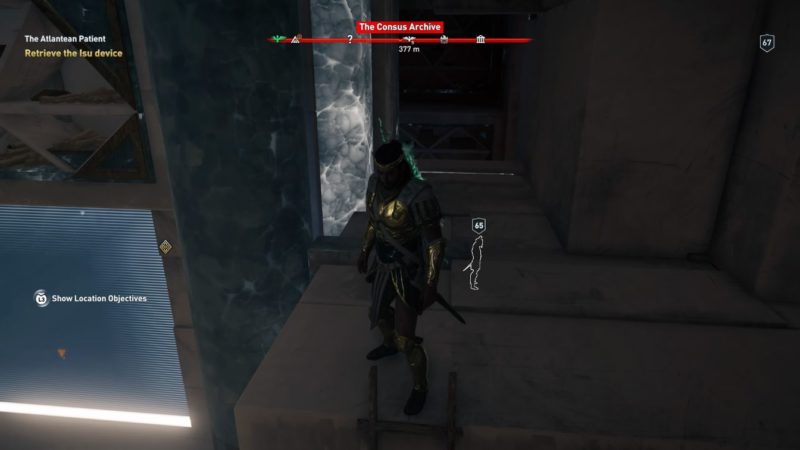 Kill the guard at the next area.
Keep going until you see this object blocking your way. Move it away.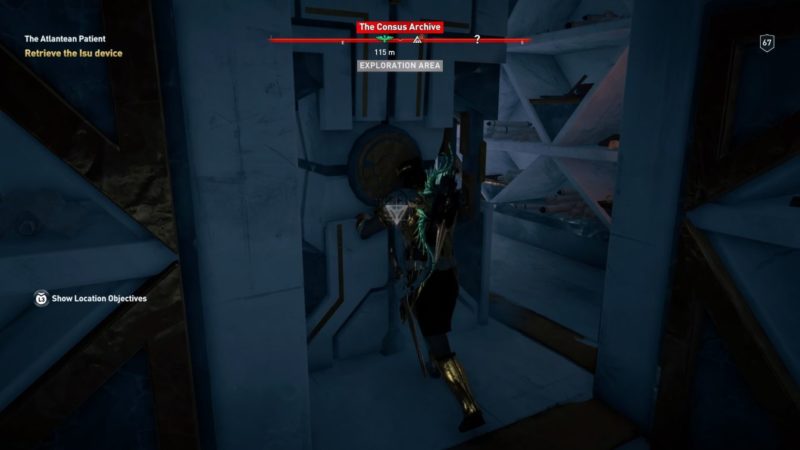 Continue going until you see another object on the way. Move it away as well.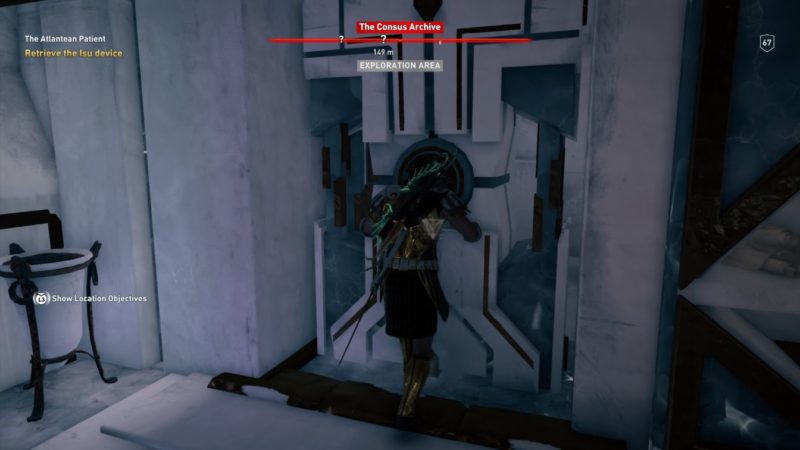 Finally, you'll see the Isu device inside. Interact with it.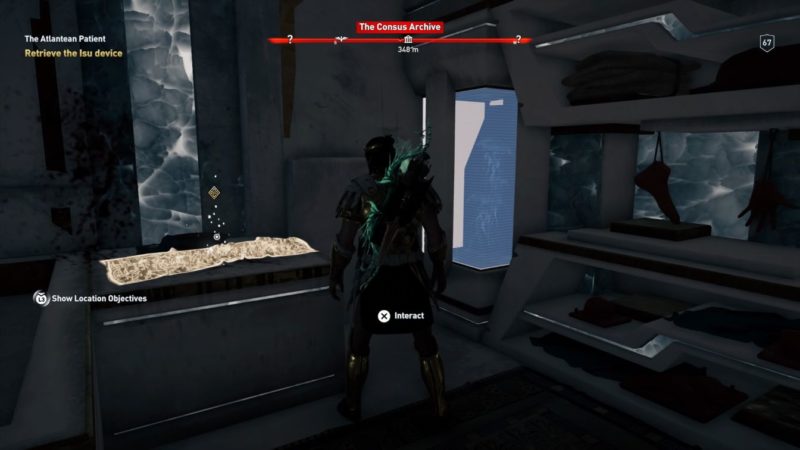 Return the device to Azaes
Go back to Azaes at the location shown below.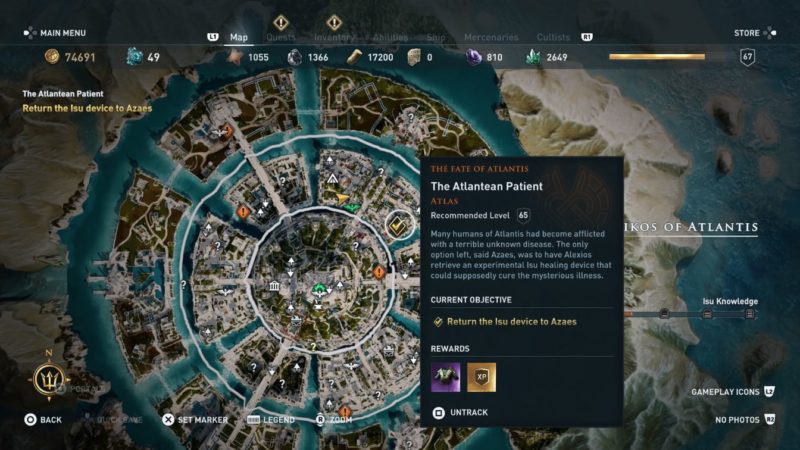 To go out easily, you can just move the two obstacles on the way out, and you'll reach the same area as before.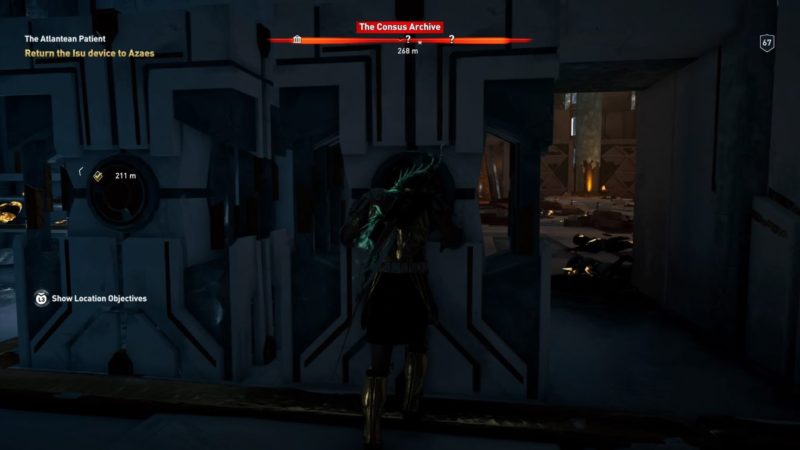 After reaching Azaes, he will use the Isu device on a patient and the patient dies.
I chose to stop using the device.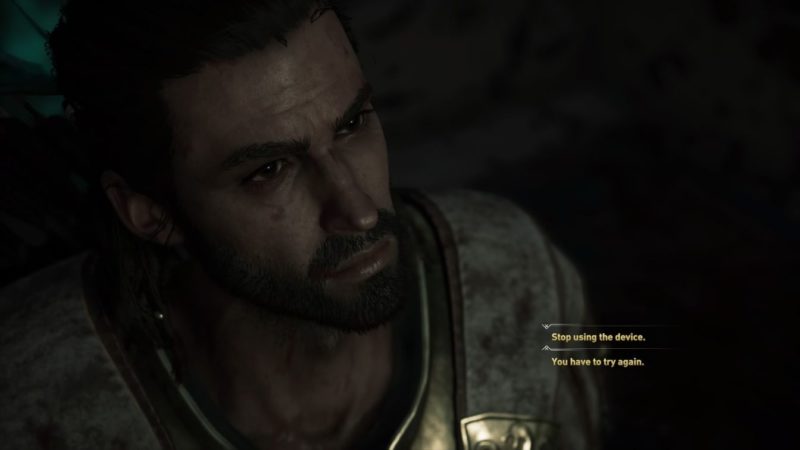 The quest completes here. You'll get a breastplate among other things.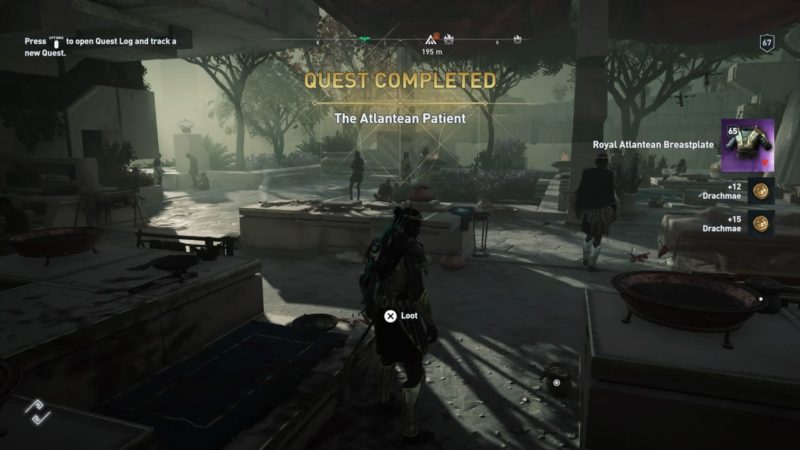 ---
Related articles:
Burden Of Leadership: Assassin's Creed Odyssey Walkthrough
Rebel Scum: Assassin's Creed Odyssey Walkthrough
Crowd Pleaser: Assassin's Creed Odyssey Walkthrough
Welcome Home: Assassin's Creed Odyssey Walkthrough
AC Odyssey: The Last Call (How To Start Judgment Of Atlantis)
Top 8 Best Lego Games Of All Time
18 Best Gifts For Photographers – Whether Professional Or Amateur