Taking Flight is one of the main missions in Borderlands 3 that begins in The Droughts.
Your task is to ensure all preparations are done before departing from Pandora.
Here's a walkthrough of Taking Flight in Borderlands 3.
To begin the mission, talk to Lilith.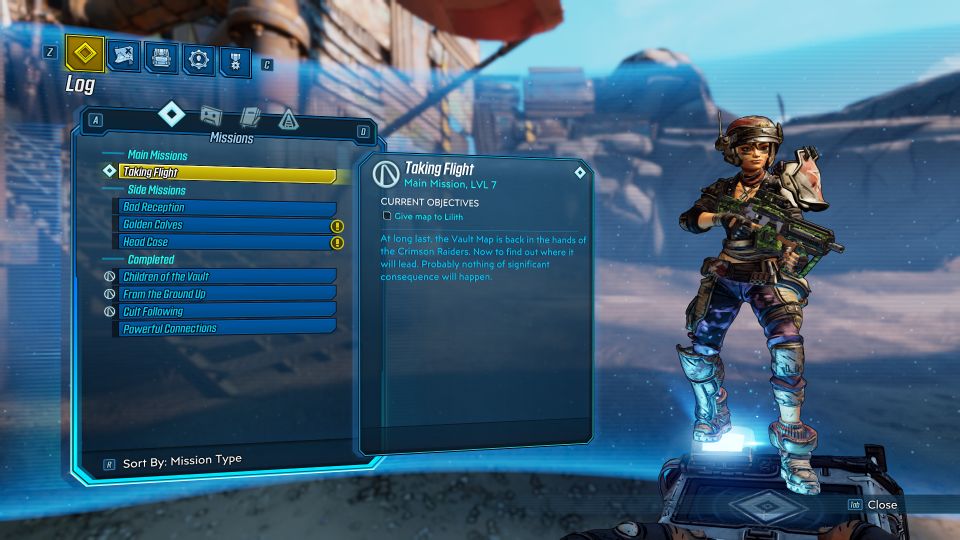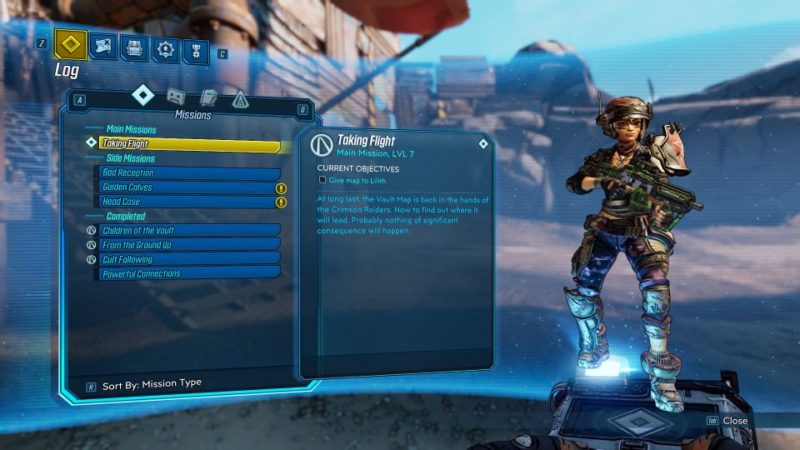 Give map to Lilith
After getting the Vault map from the previous mission, give it to Lilith at the Crimson Command.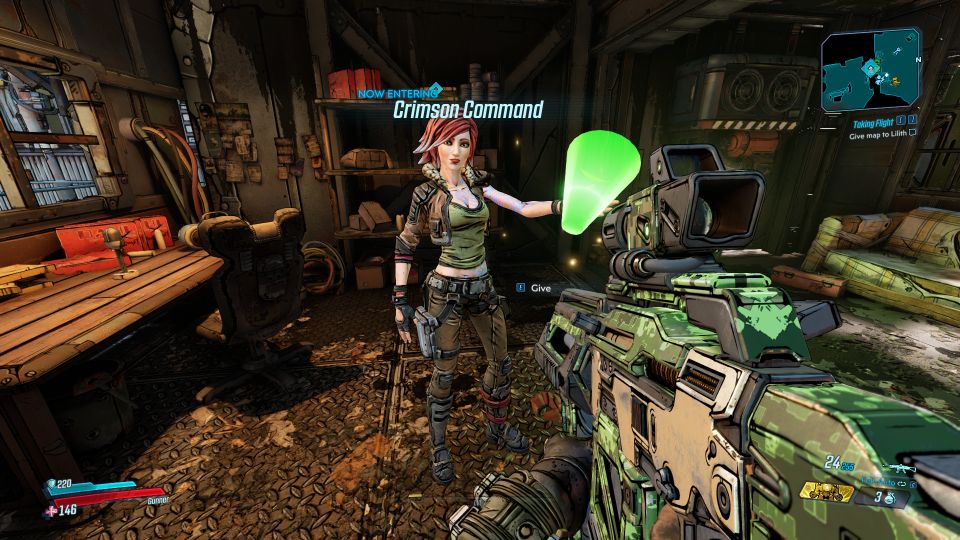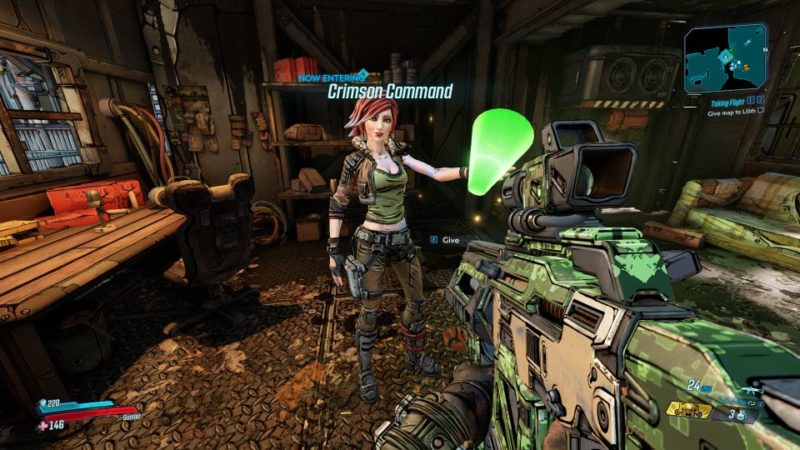 Go to Eridian dig site
Next, head over to the Eridian dig site. The location is shown in the map below.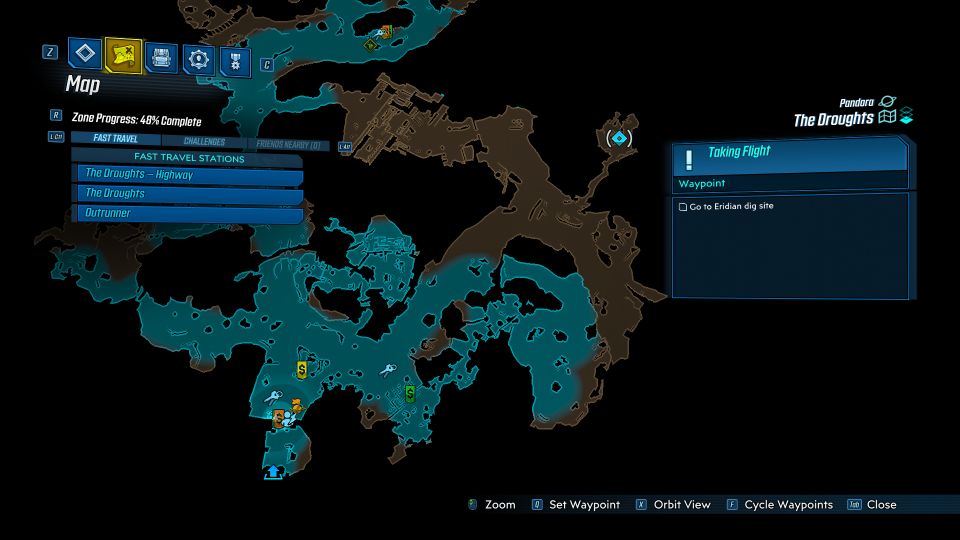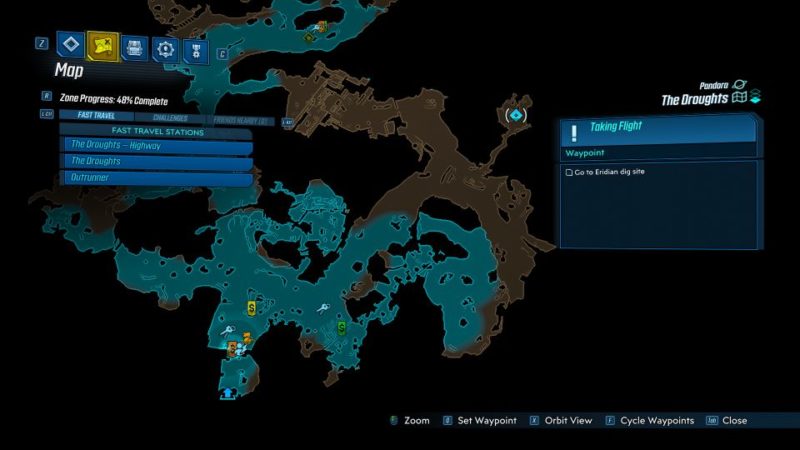 You can grab a vehicle there, but you'll probably need to walk inside.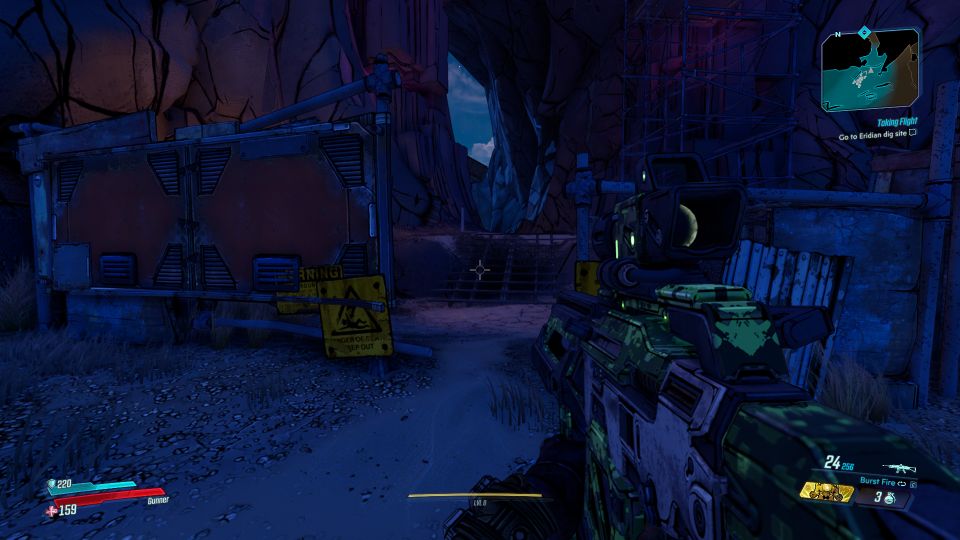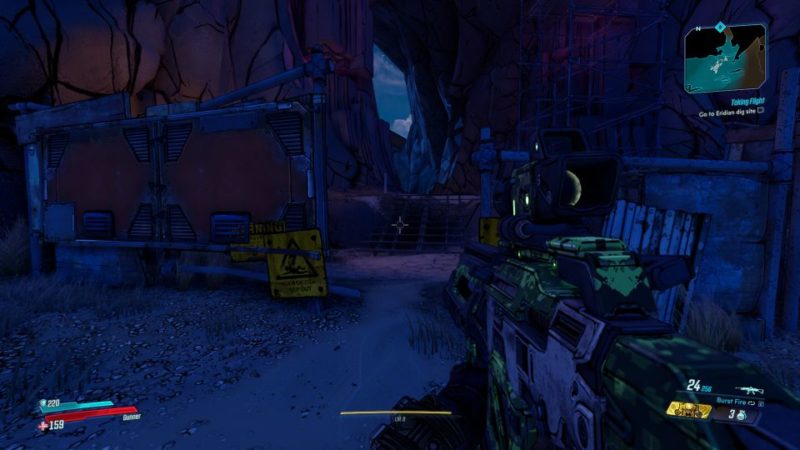 There, you'll meet Tannis, someone who may be able to fix the map.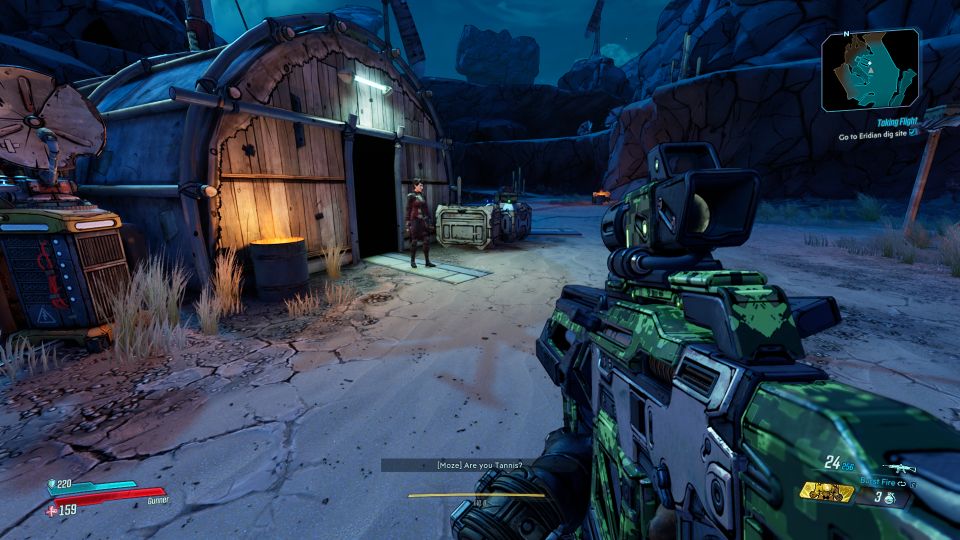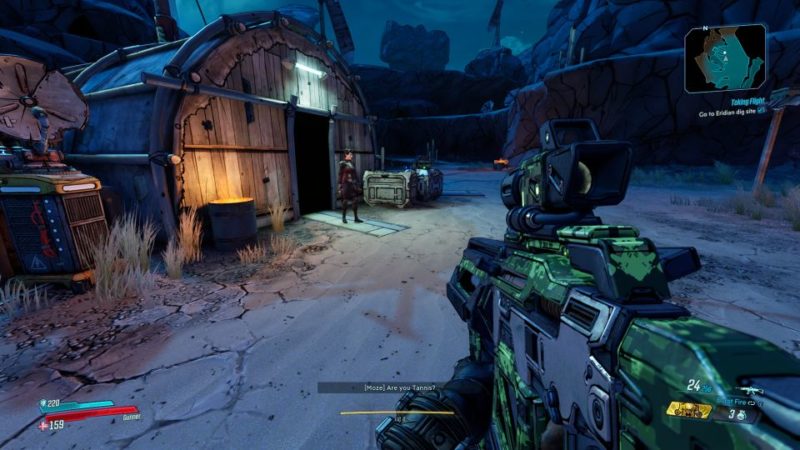 Defend Tannis and the map
Not long after, enemies will appear in waves. Kill them all to defend Tannis and the map.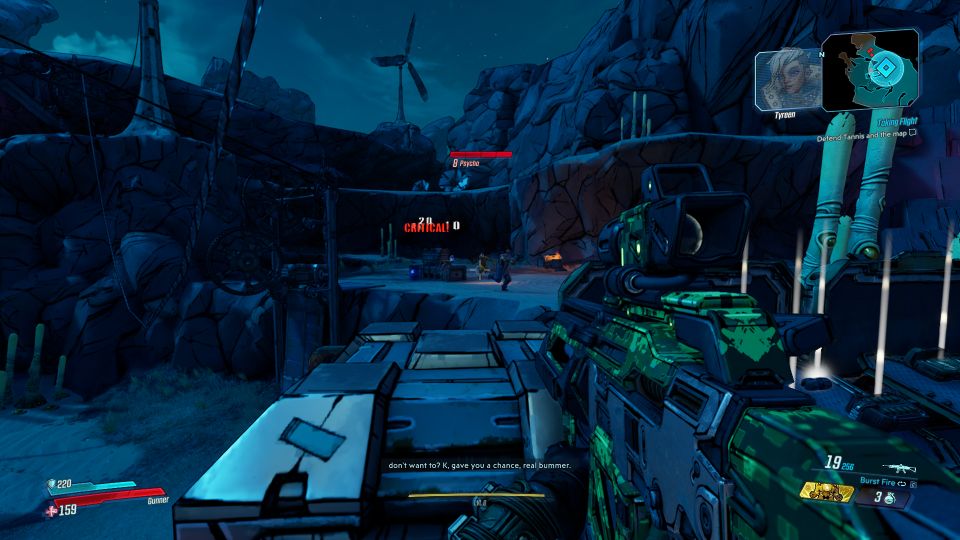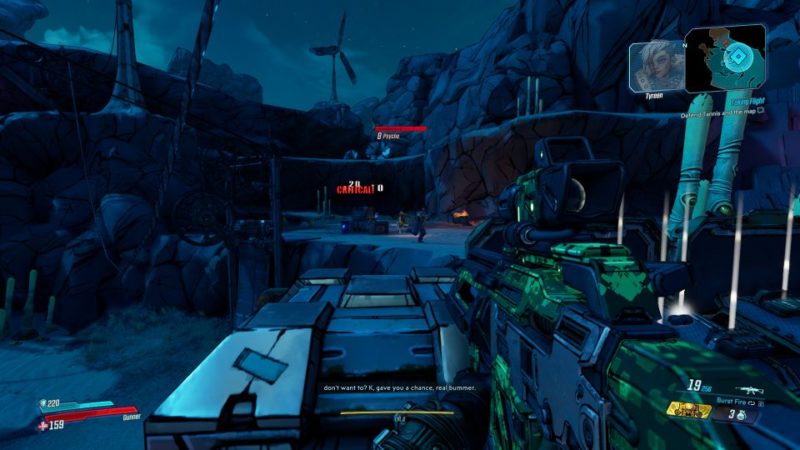 Defend the area until Lilith arrives.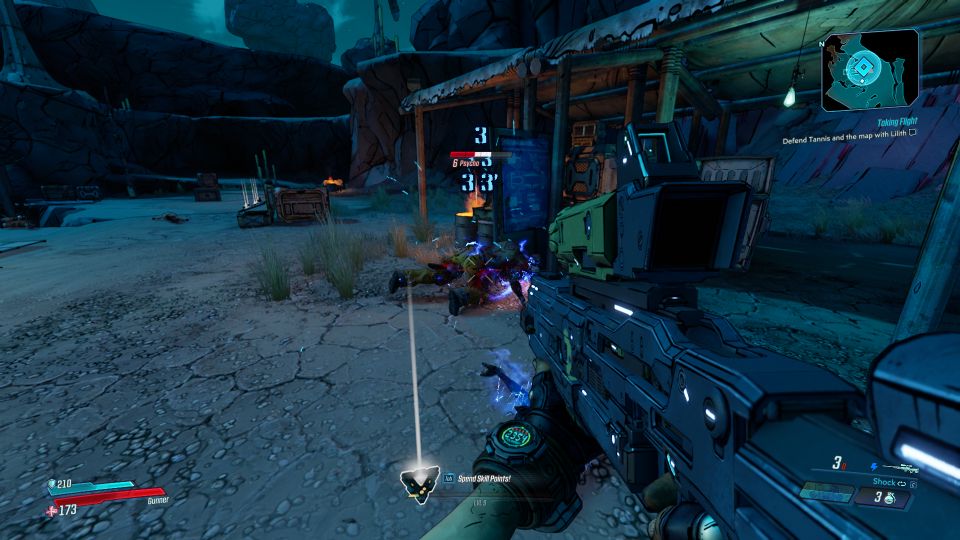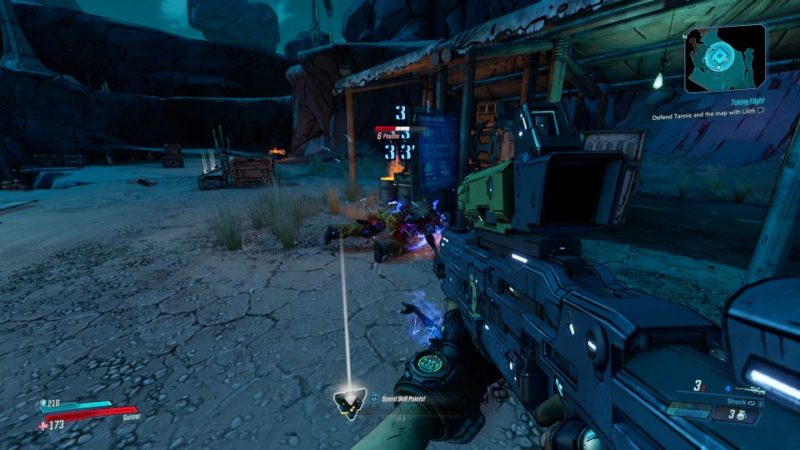 Once the place is secure, they will try to read the map, and will only get one destination – Promethea.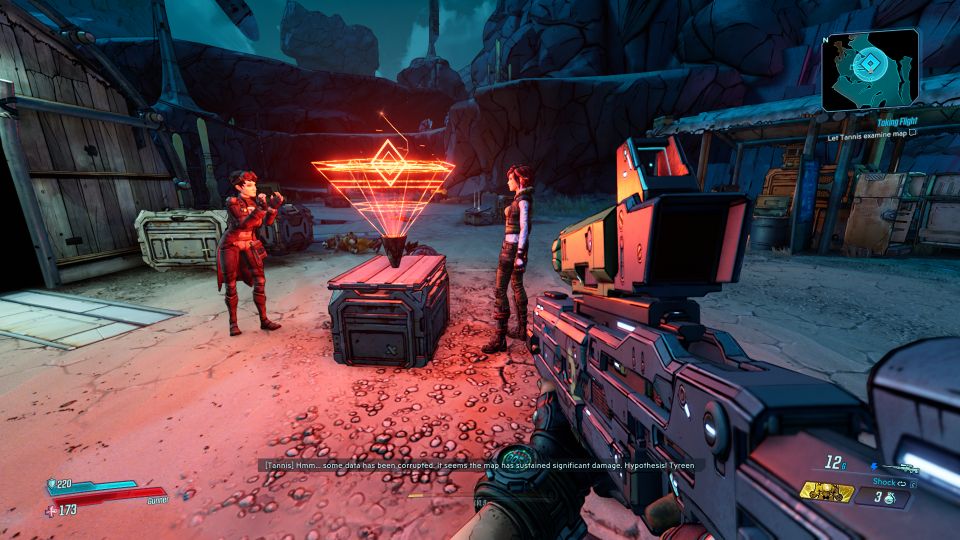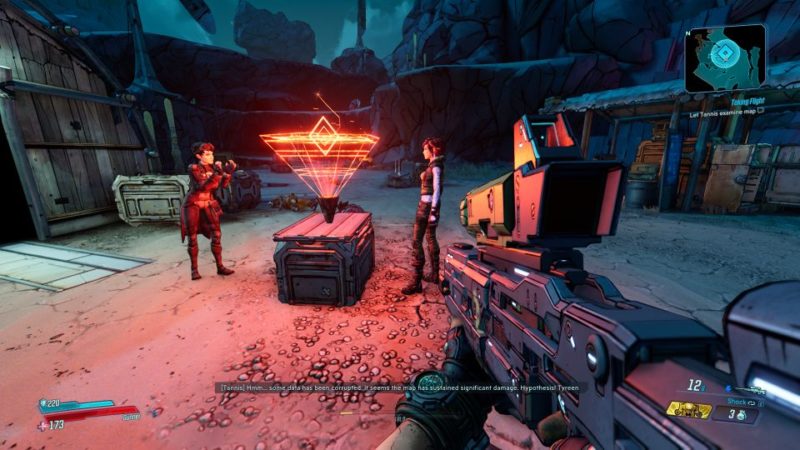 Head to ship in Raiders' Drydock
Get to the ship marked in the map shown below.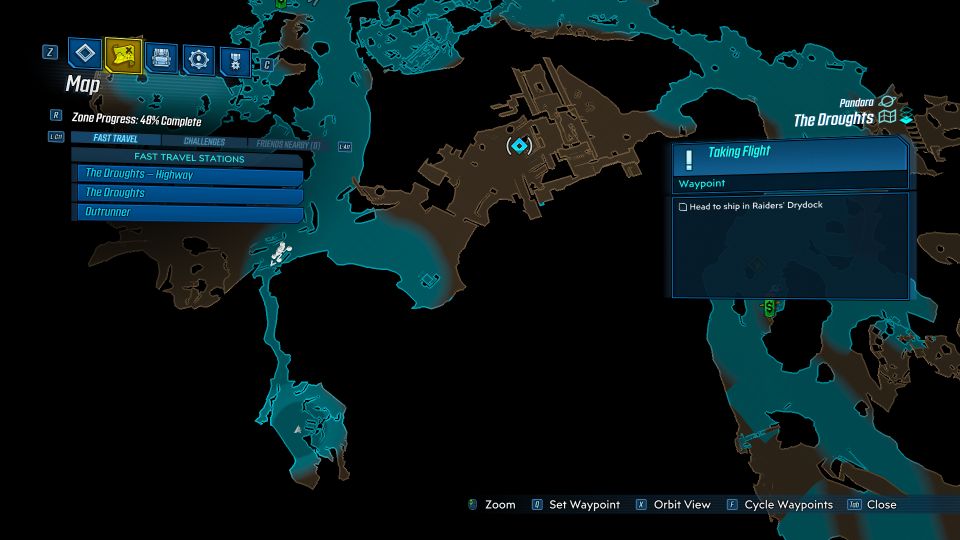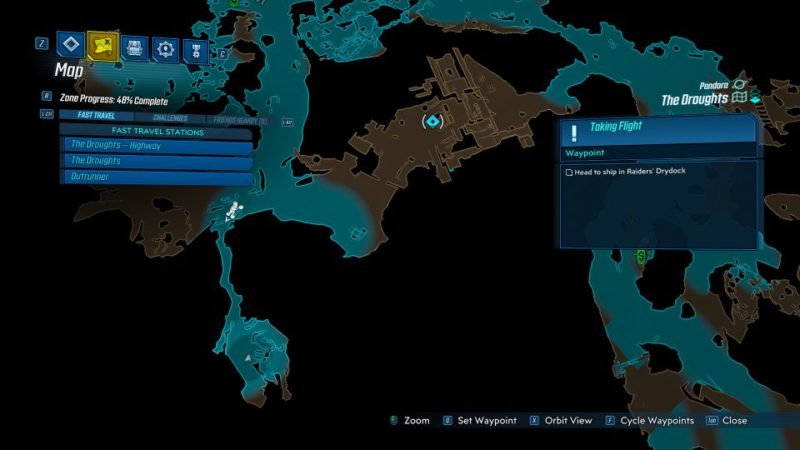 Walk towards the ship and Lilith will appear again. Next, get to the biofuel tank (vehicle).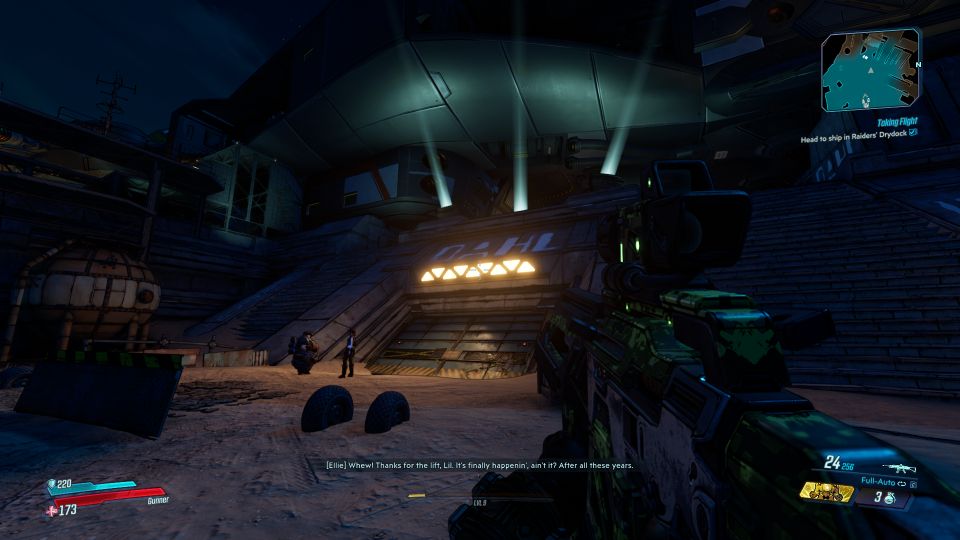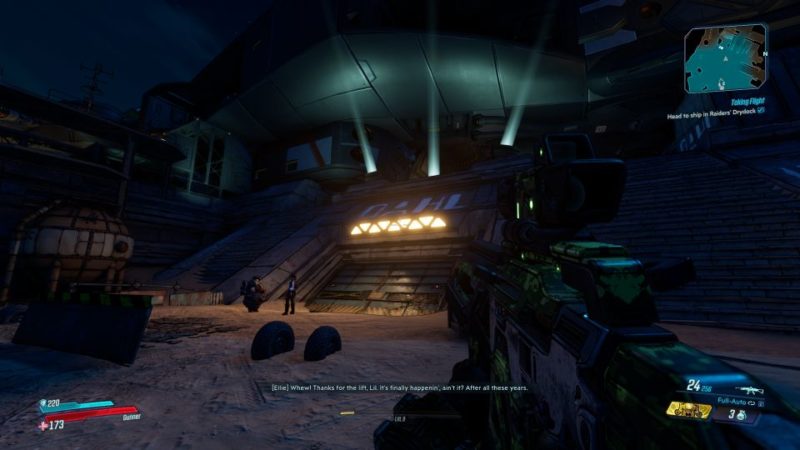 Collect biofuel
Drive the vehicle and collect biofuel by running over stuff (creatures).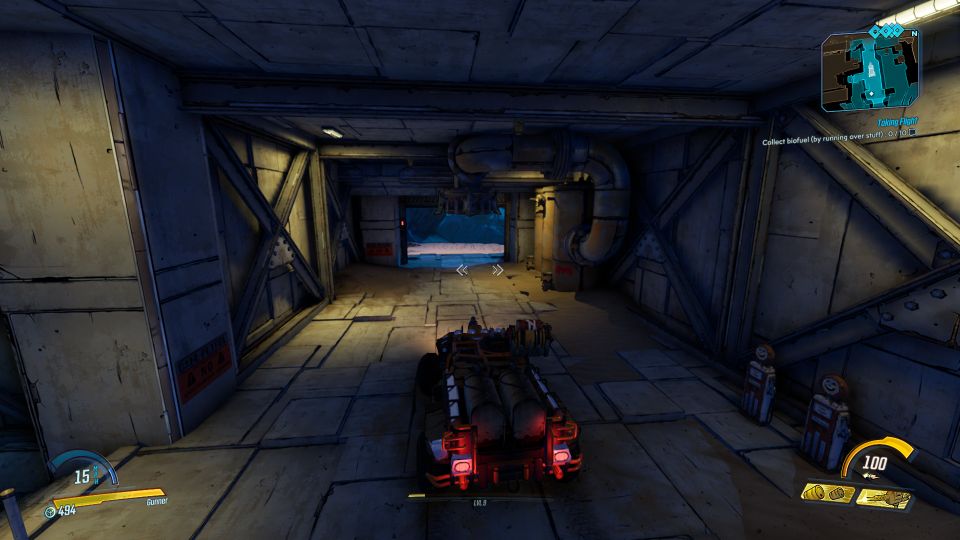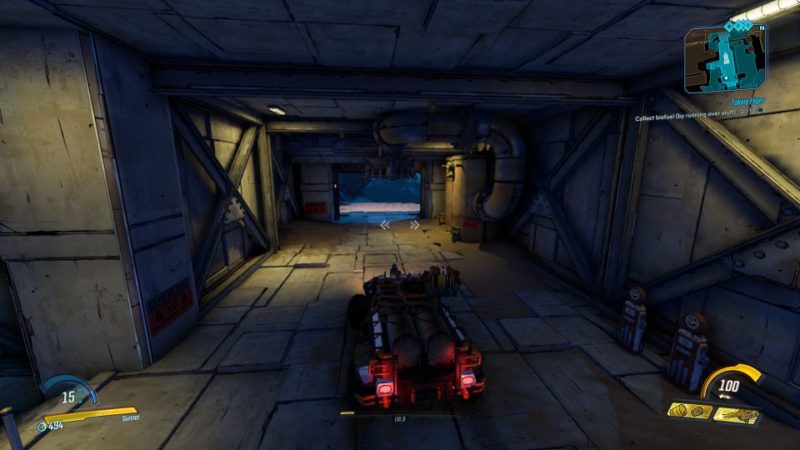 The location of creatures (probably skags) are shown in the map below. You just need to visit one or two spots.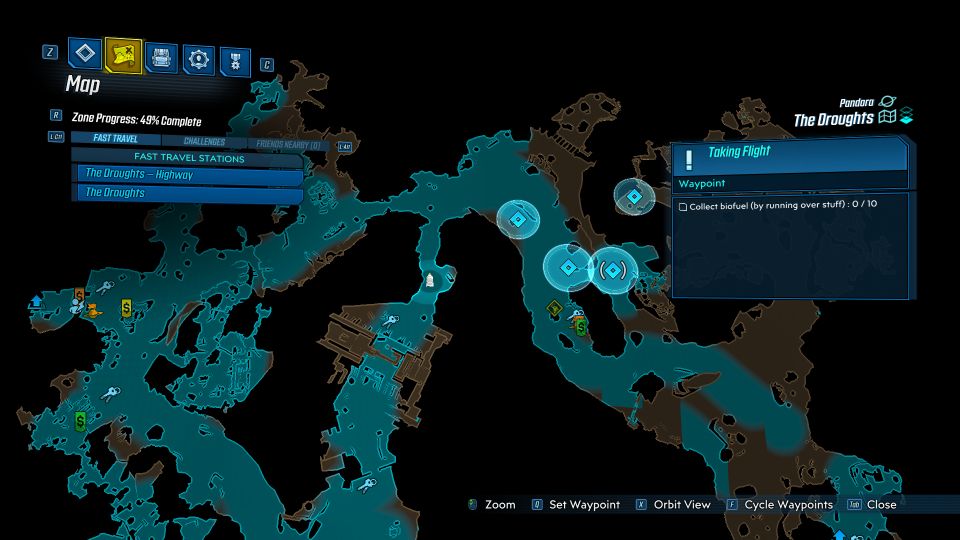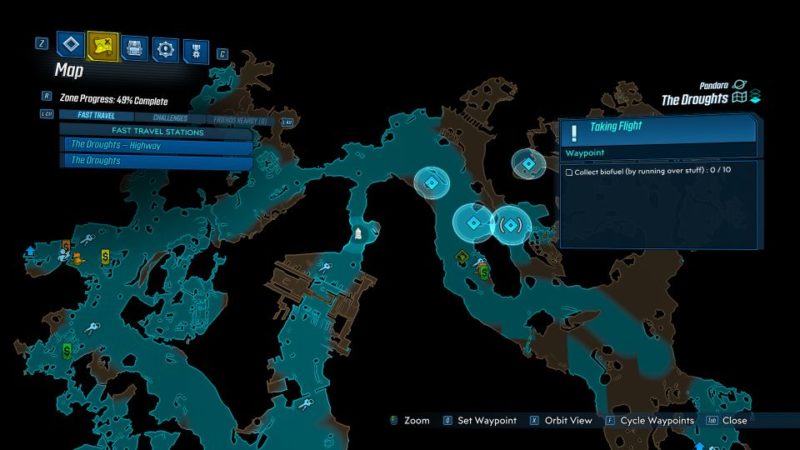 When you arrive, don't shoot at the skags. Just run over them to collect biofuel. Each skag you run over is considered as 1 count.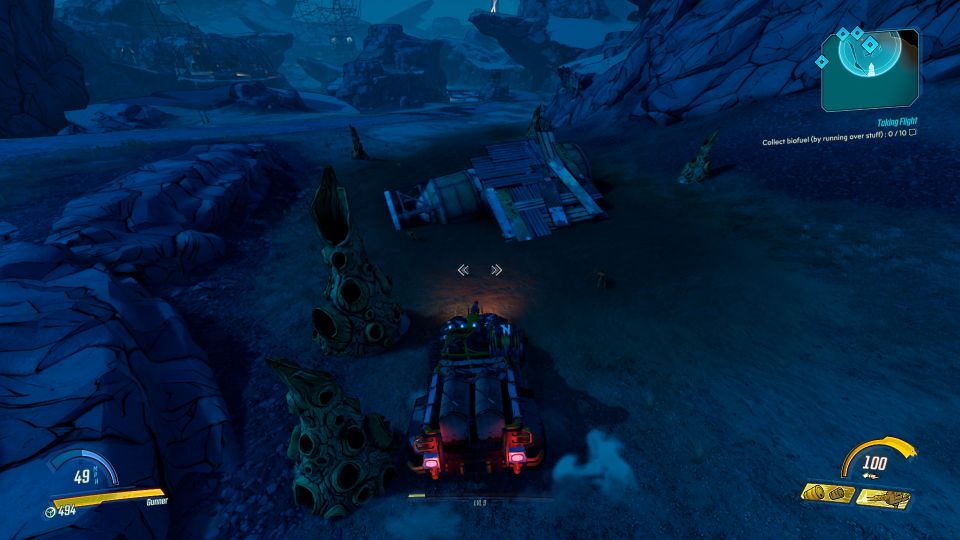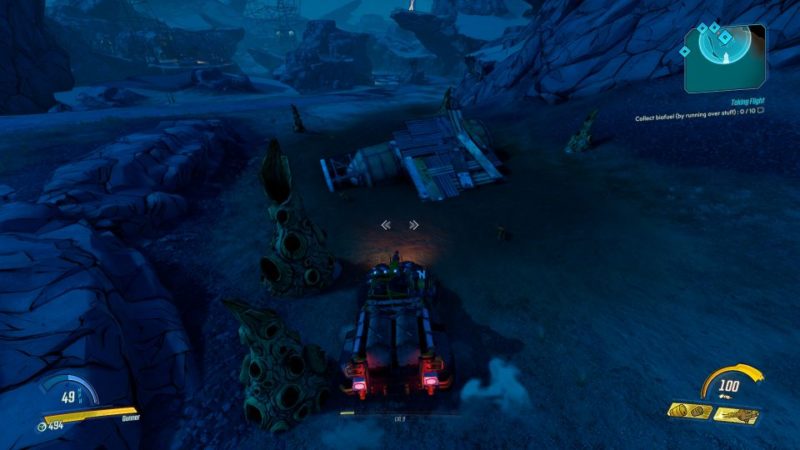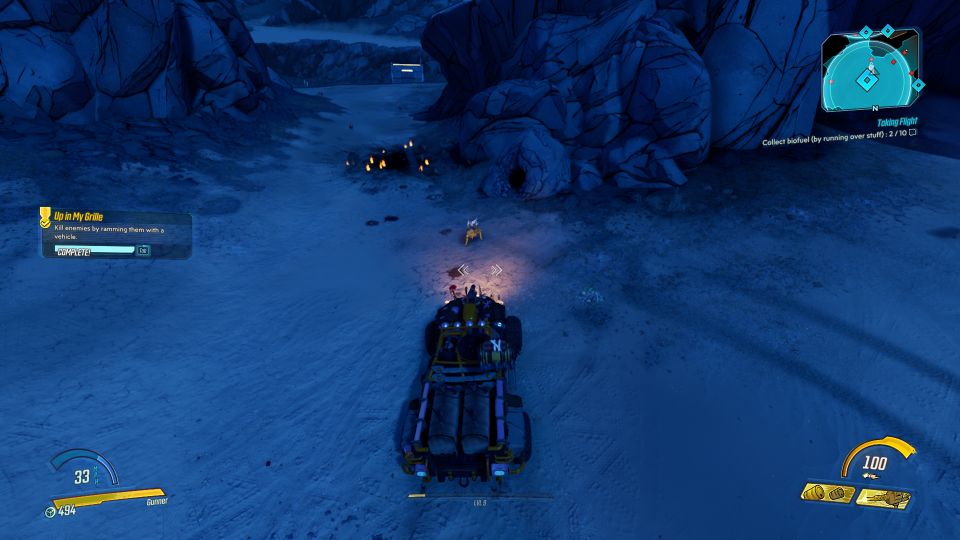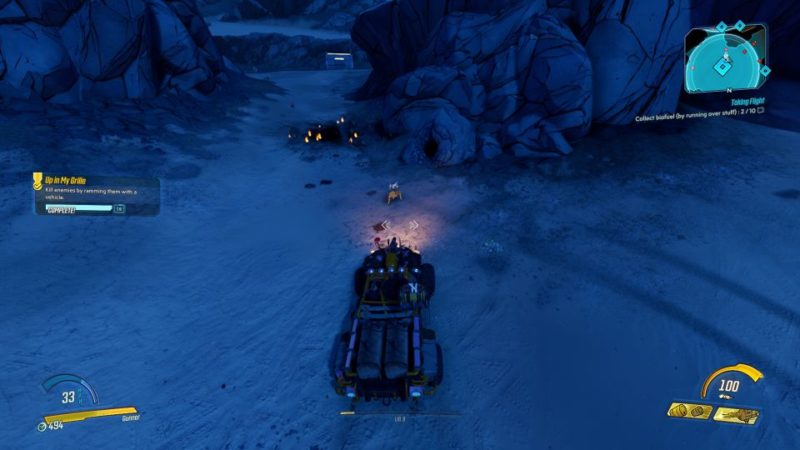 Get astronav chip
Next, you need to get an astronav chip from an enemy base. The location is shown in the map.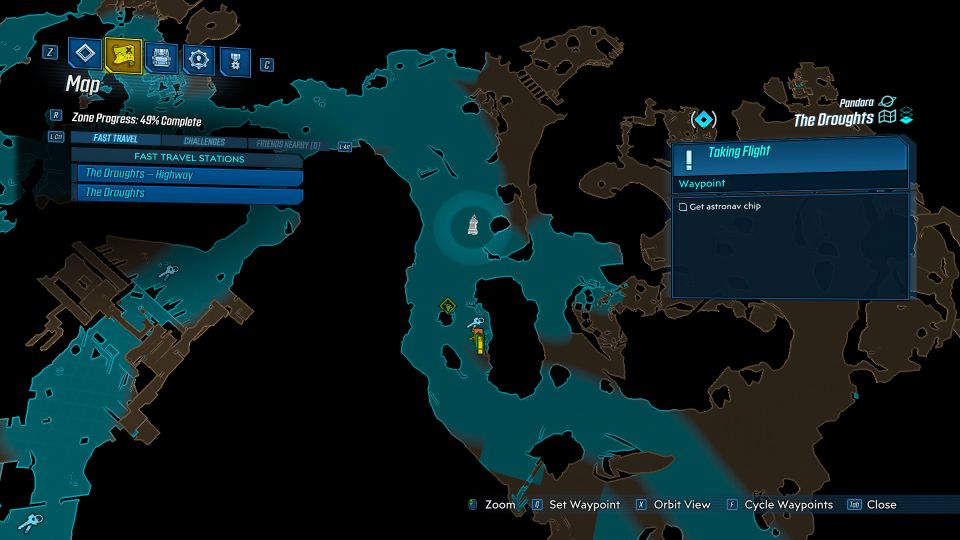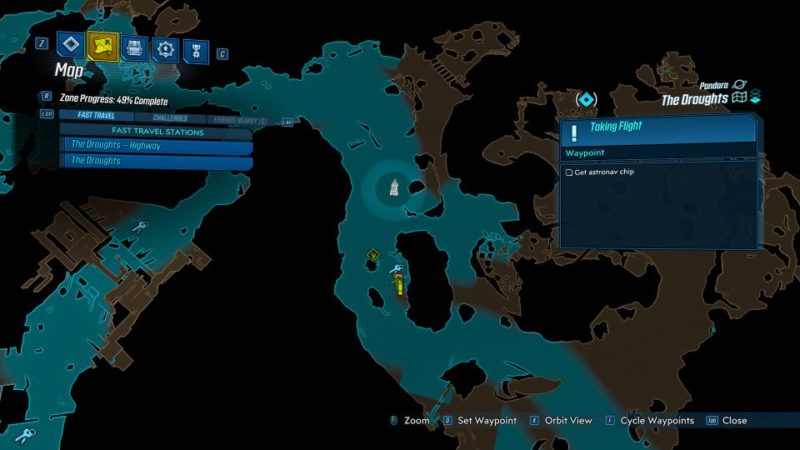 At one point, you can't drive inside. Walk in to the base (Dahl Orbital Control).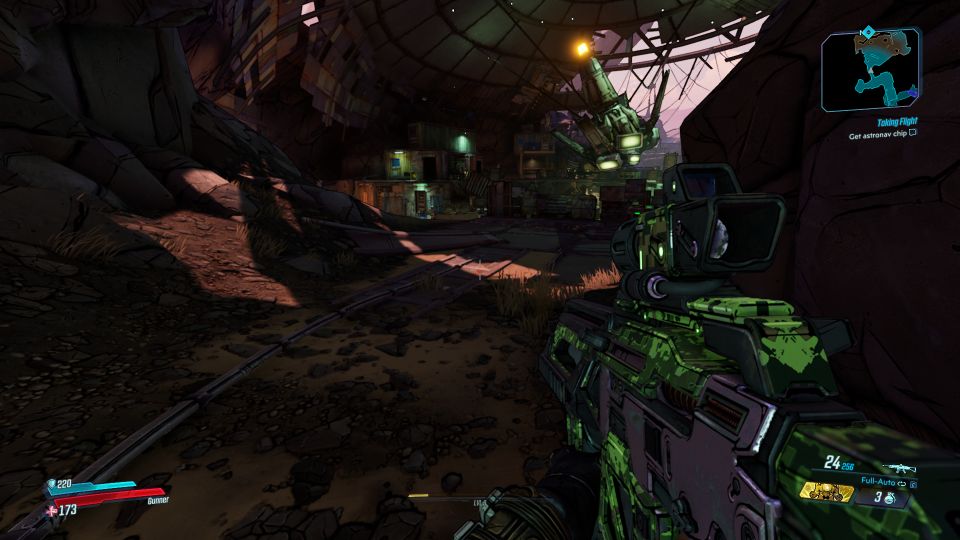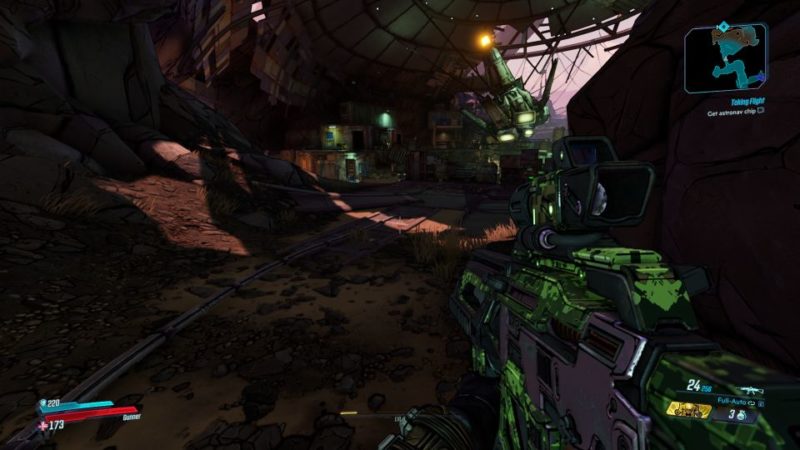 Kill all of the COV enemies first.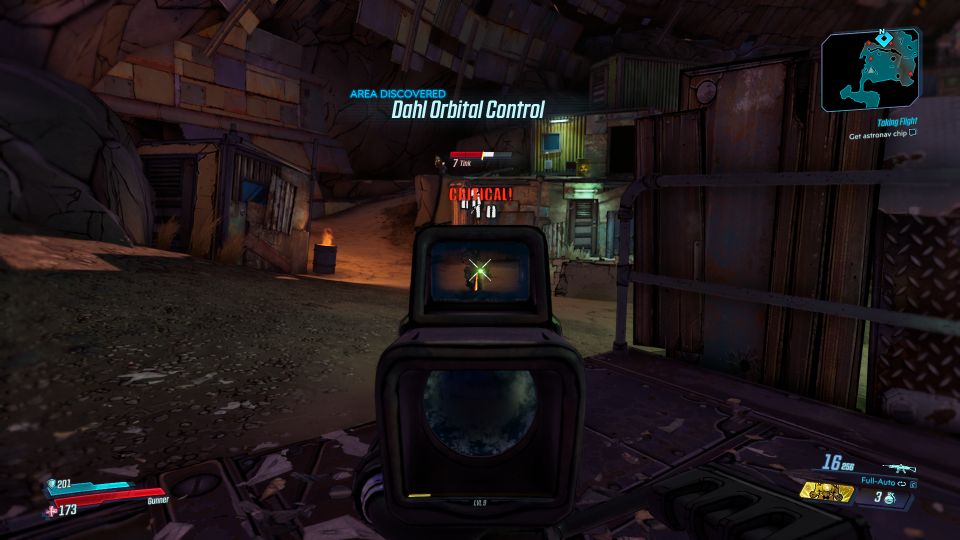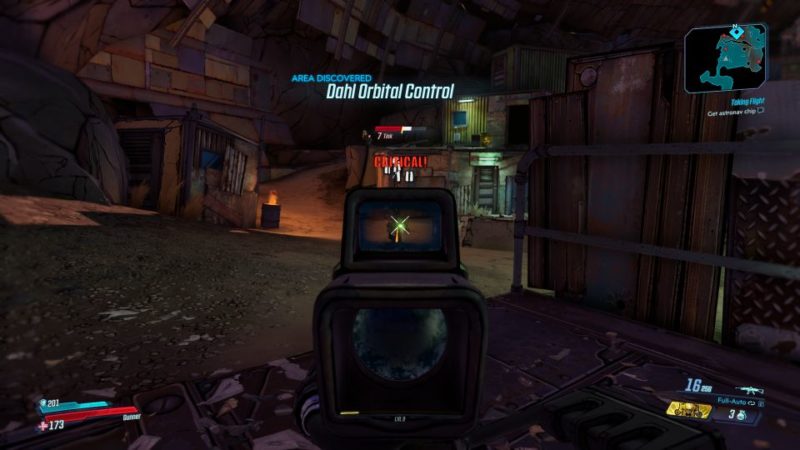 Take the astronav chip at the computer area.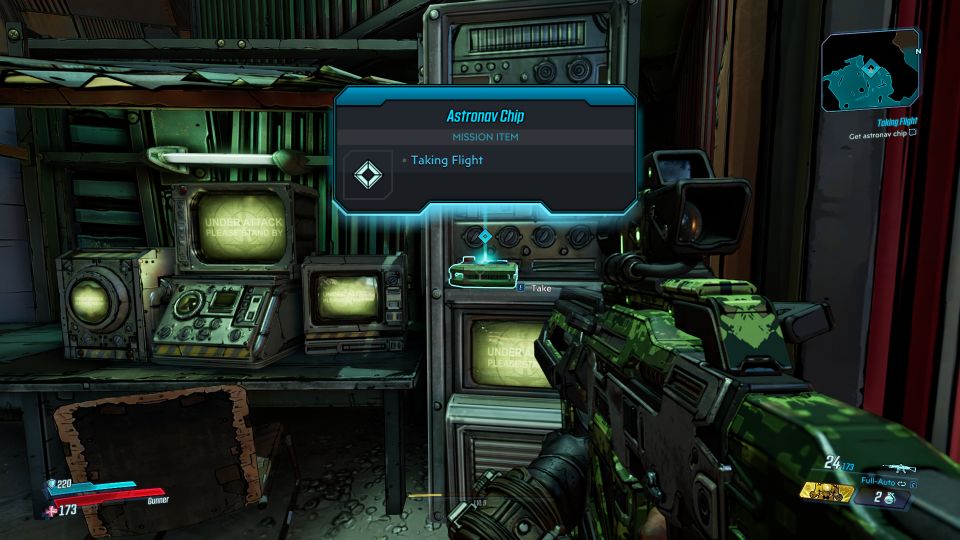 Deliver biofuel
Drive the same vehicle again and get back to the ship. The location is shown in the map.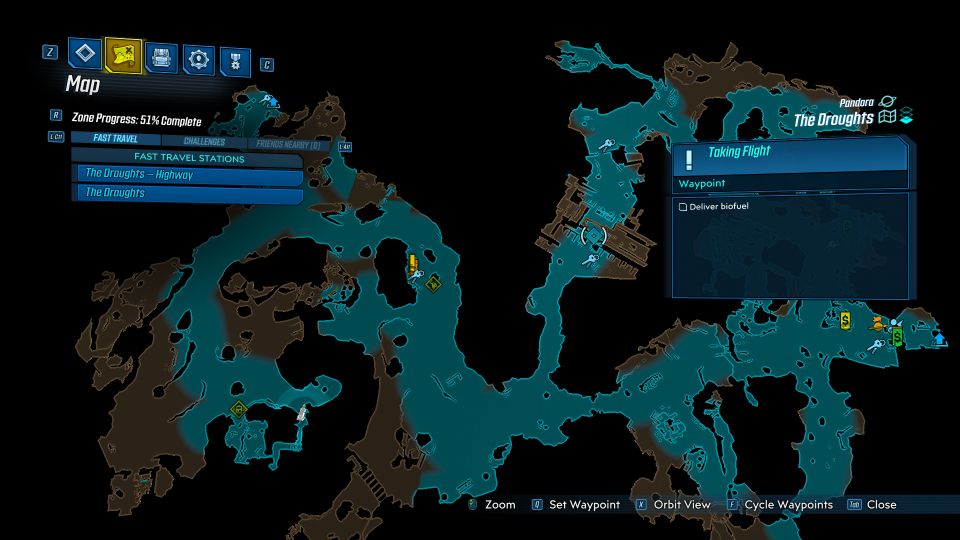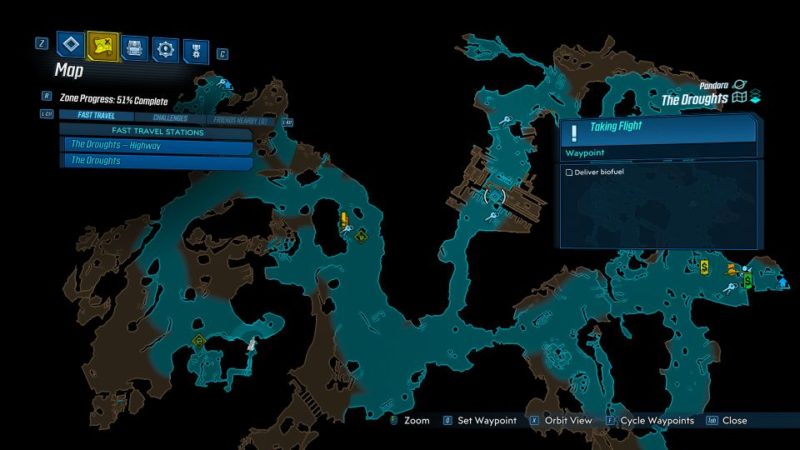 You will see a designated parking lot. Just stop the vehicle at the parking spot. You don't have to exit the vehicle.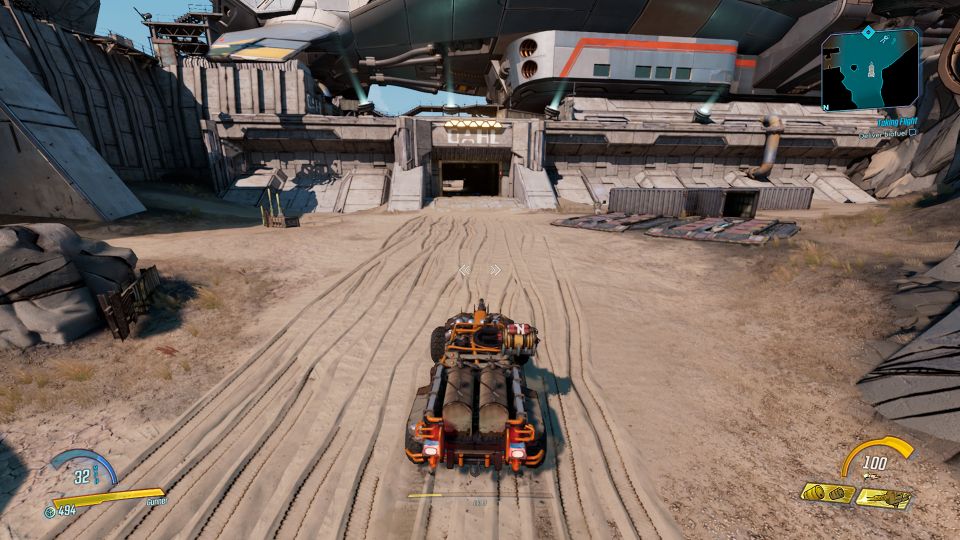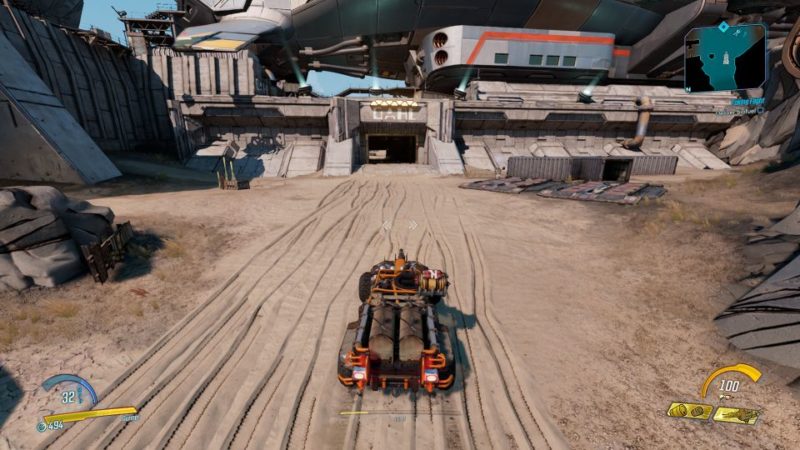 A cutscene will load after.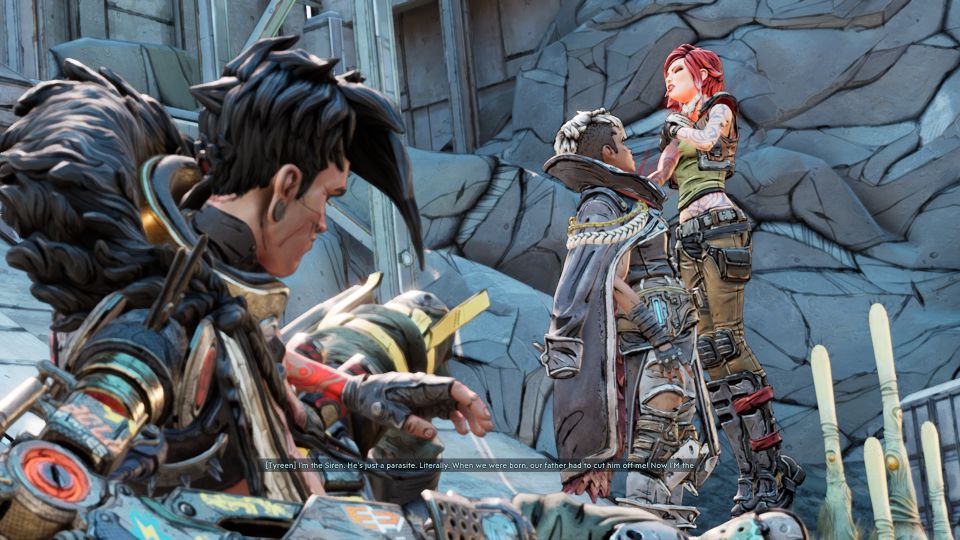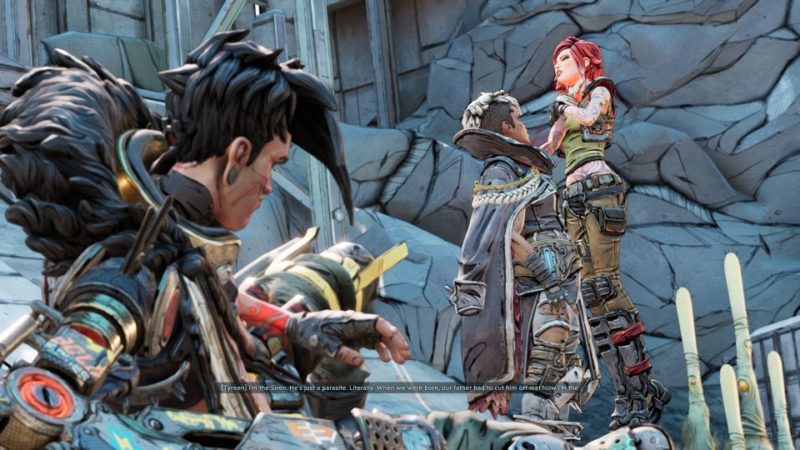 Take elevator to catwalks
As Lilith was ambushed and is about to get killed, you need to help her.
Take the elevator to the catwalks.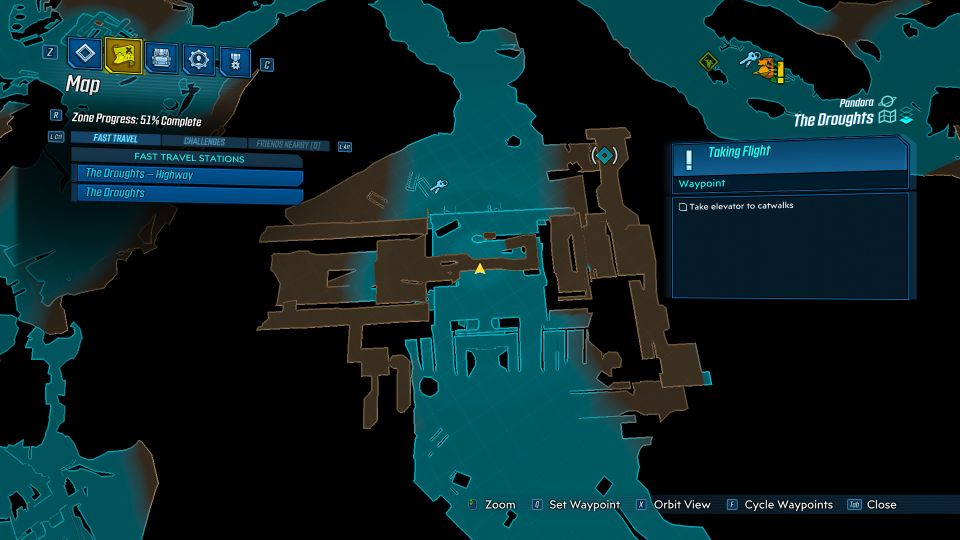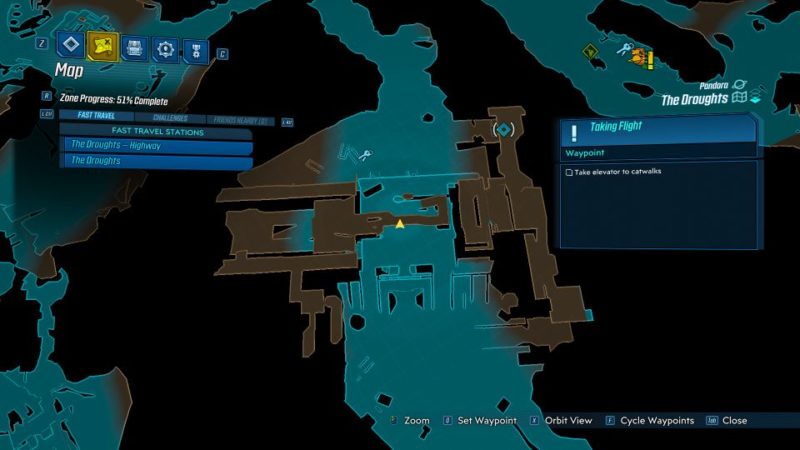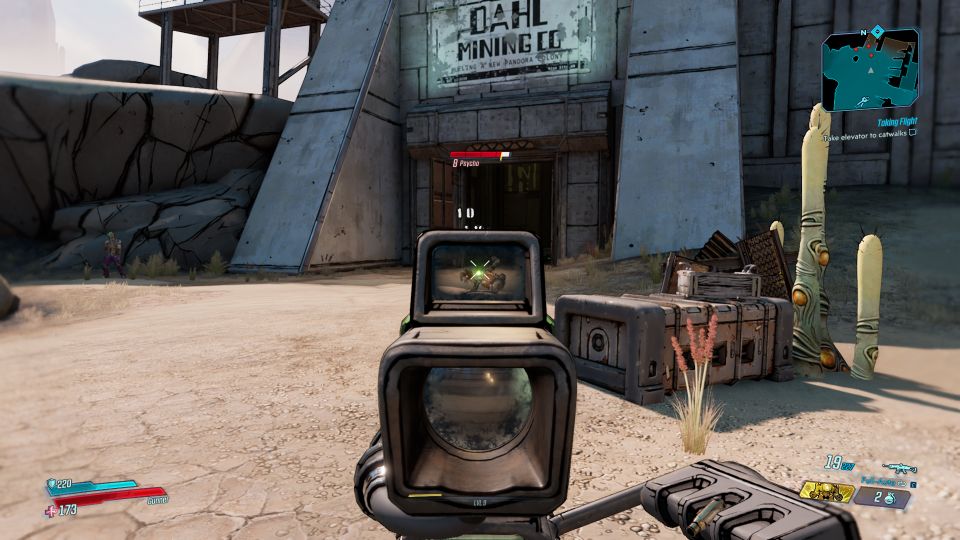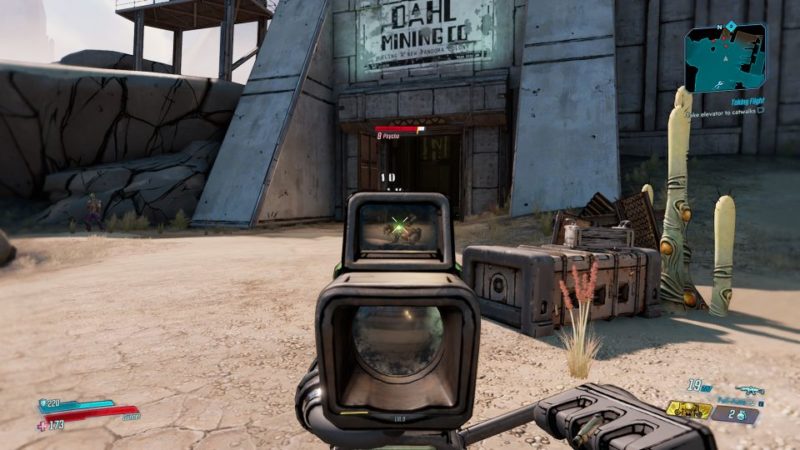 Defeat the COV
On the catwalks, take out all of the COV mobs.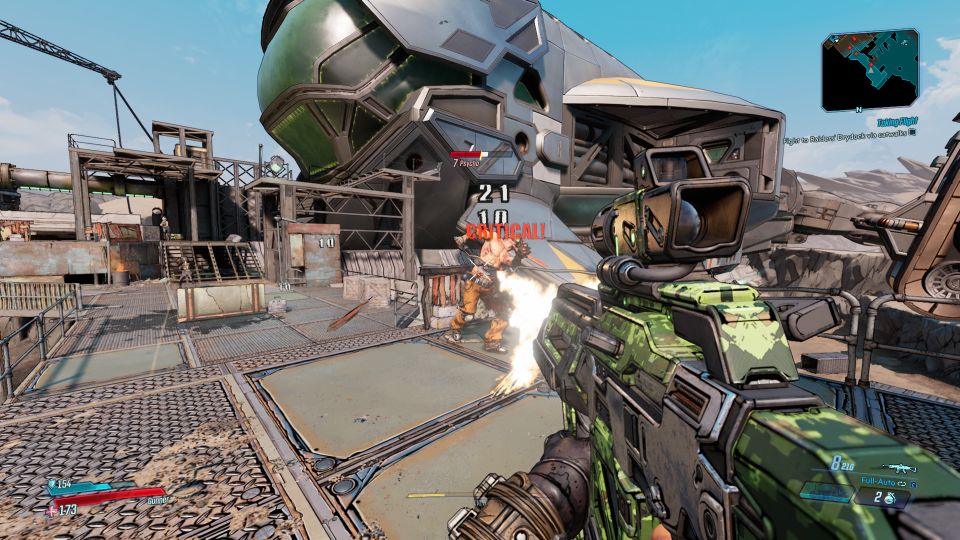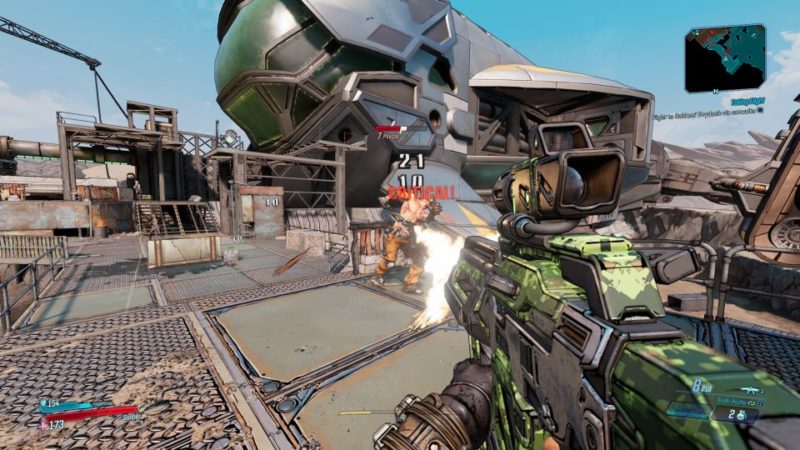 Kill COV attacking Lilith
Once you're done with the catwalks, go to where Lilith is. There'll be more enemies to kill here.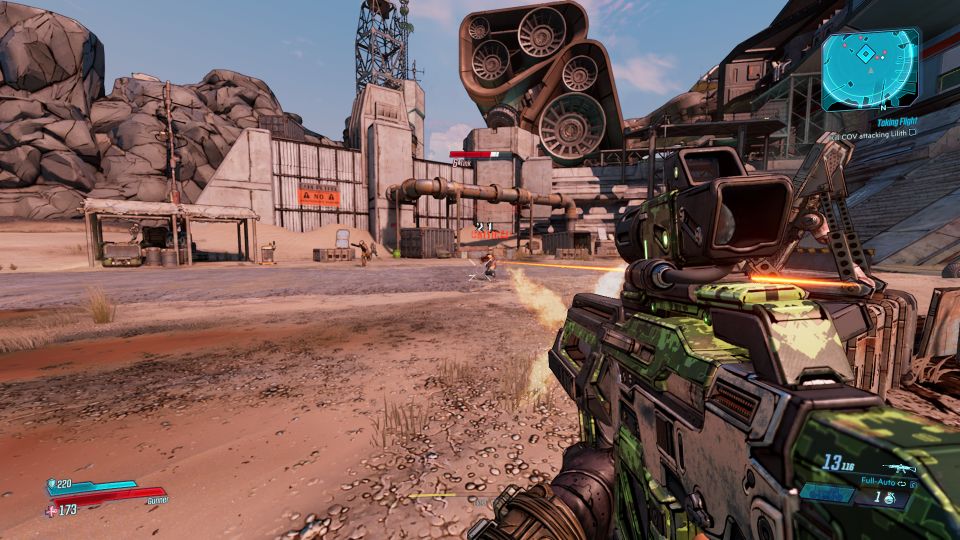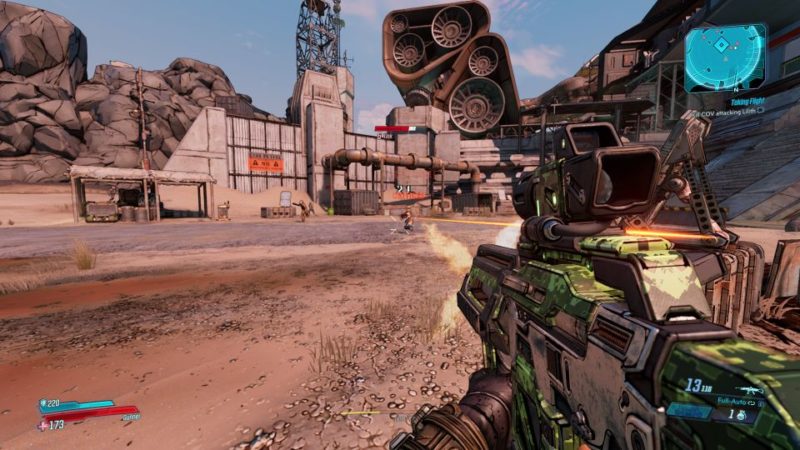 Once the area is secure, go to Lilith to resurrect her.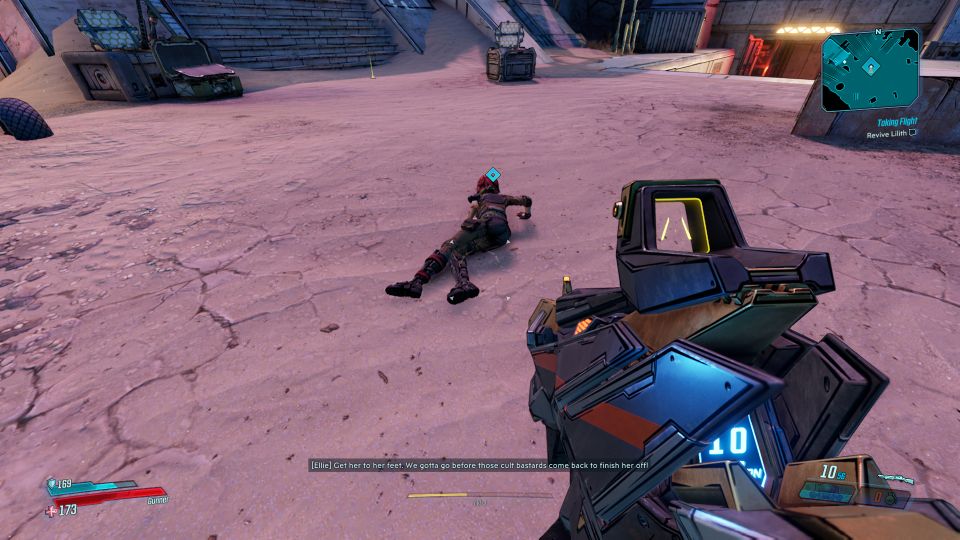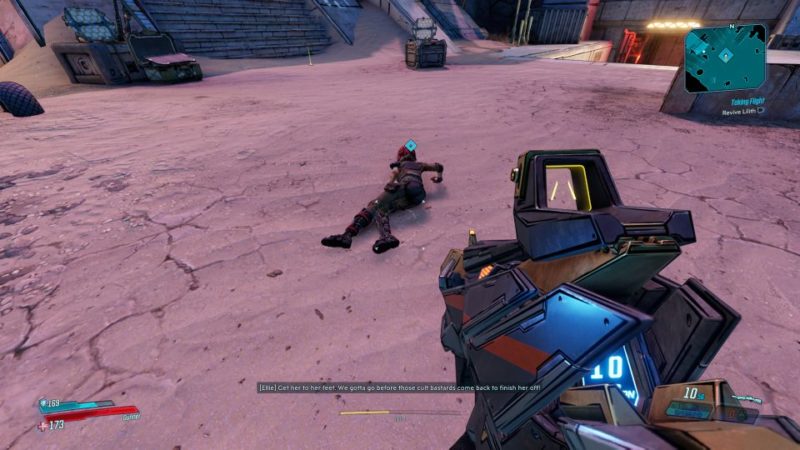 Talk to Ellie
Next, talk to Ellie and the mission completes after the cutscene.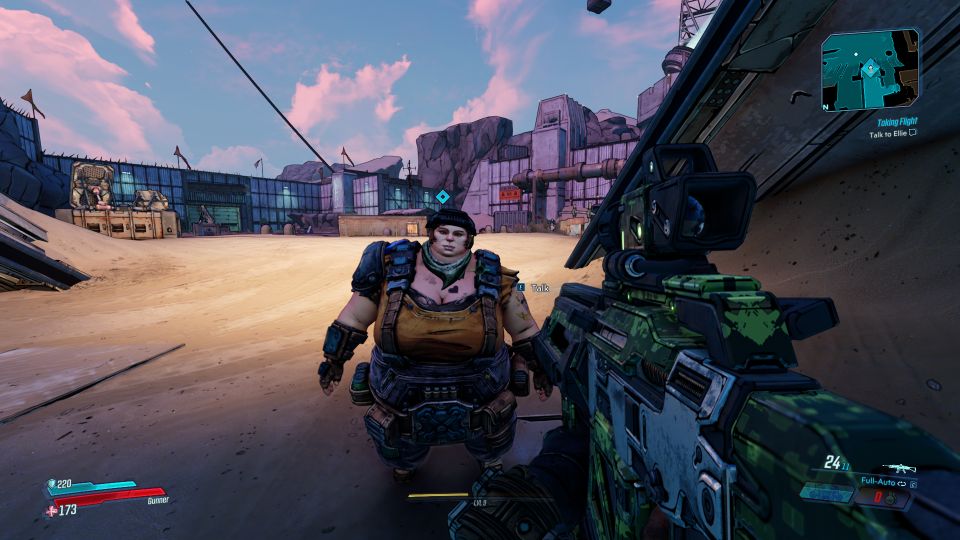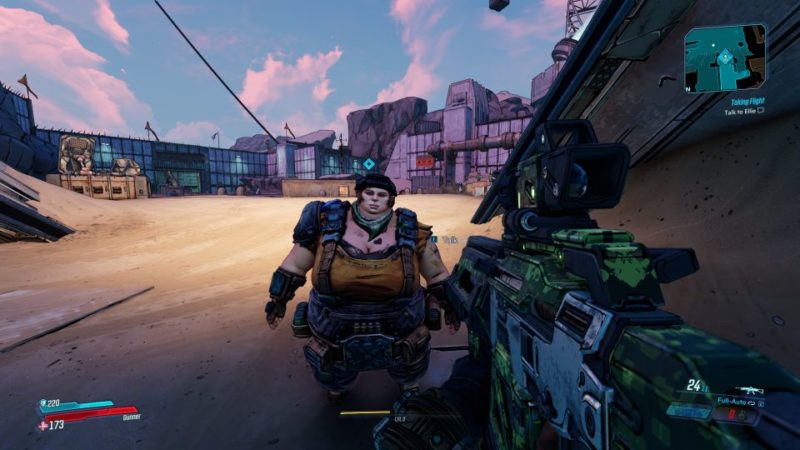 ---
Related articles:
Maliwannabees: Borderlands 3 Walkthrough And Guide
Sanctuary: Borderlands 3 Walkthrough And Guide
Head Case: Borderlands 3 Guide And Walkthrough
Golden Calves: Borderlands 3 Mission Walkthrough
Bad Reception: Borderlands 3 Walkthrough And Guide
Cult Following: Borderlands 3 Walkthrough And Guide