Swamp Bro is a side mission you can start in Reliance (Eden-6) in Borderlands 3.
Your task is to 'taste the danger' with Chadd by doing all sorts of stunts.
Here's a walkthrough of Swamp Bro in Borderlands 3.
This mission is recommended for level 23 and above.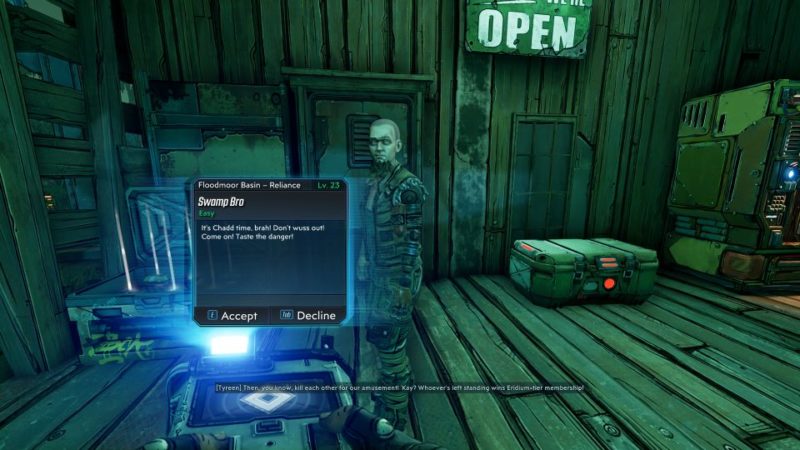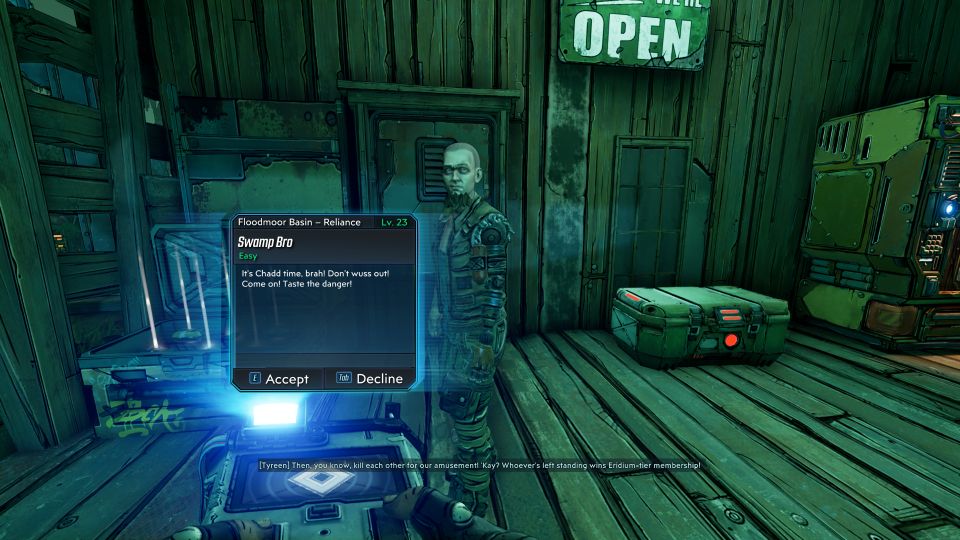 Kill grogs and collect guts
Your first objective is to kill grogs that are nearby the camp site. The location is shown in the map.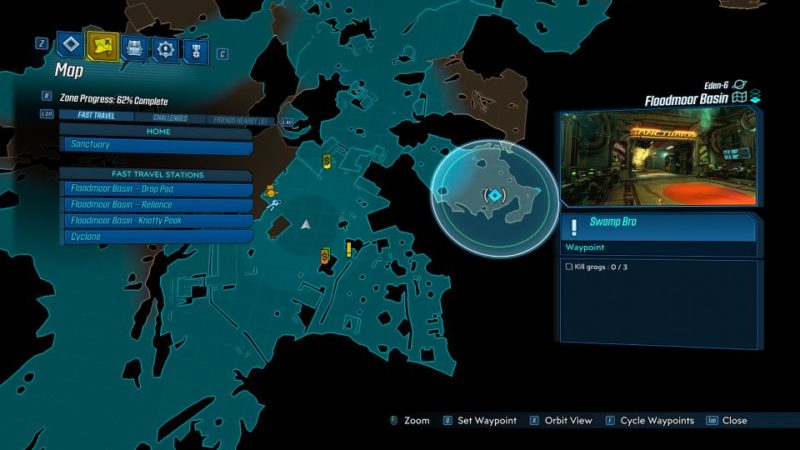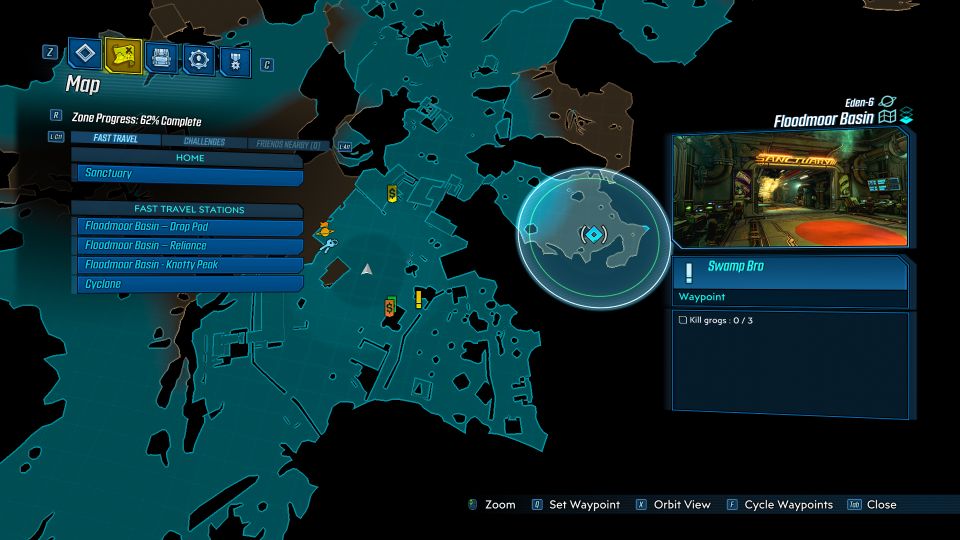 After killing each grog, pick up the guts. You need to kill 3 grogs and get 3 grog guts in total.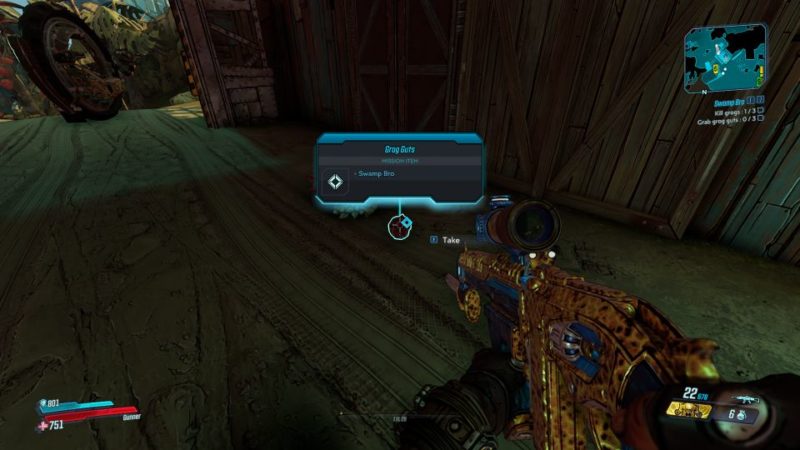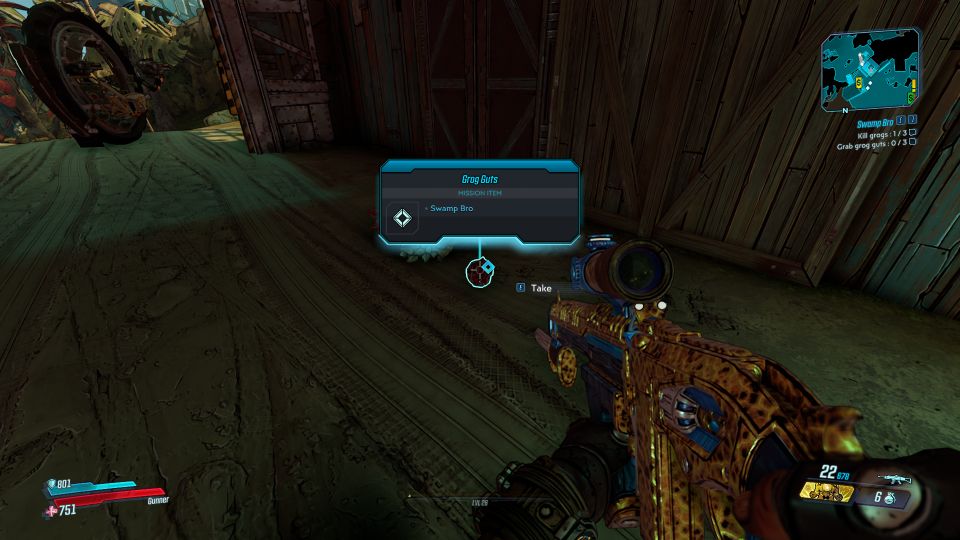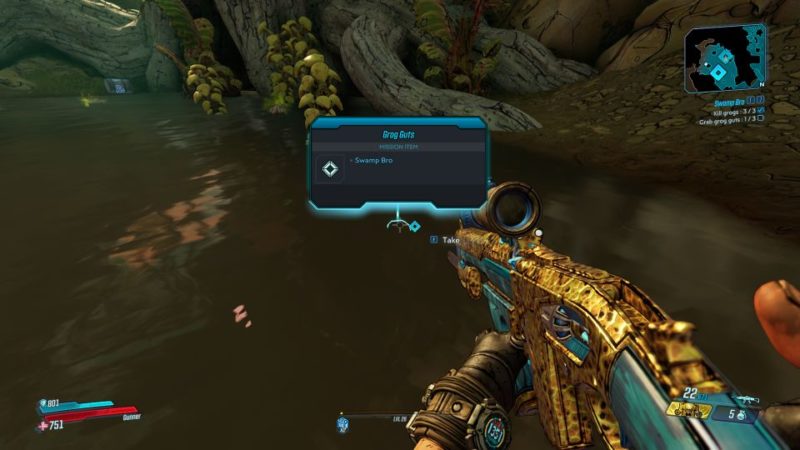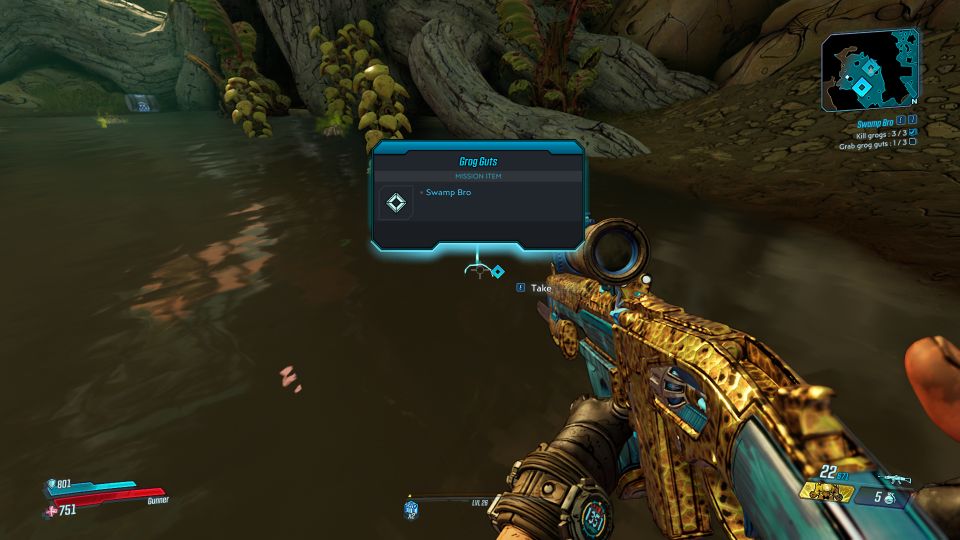 Give grog guts to Chadd
Give the guts you picked up to Chadd. He is located at swamp as well.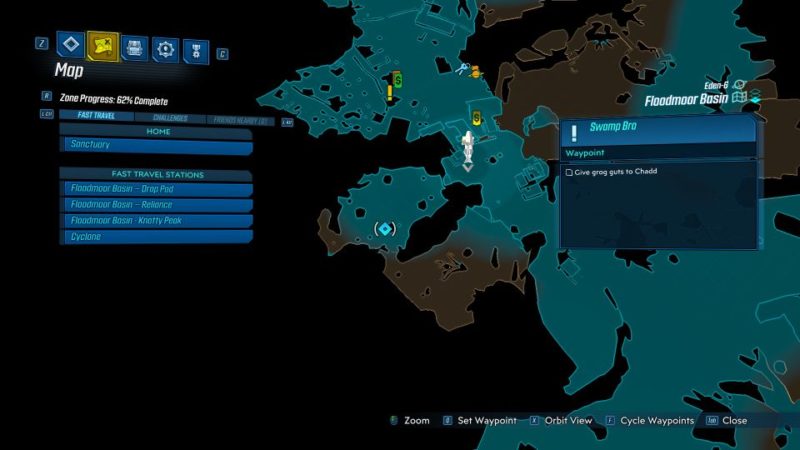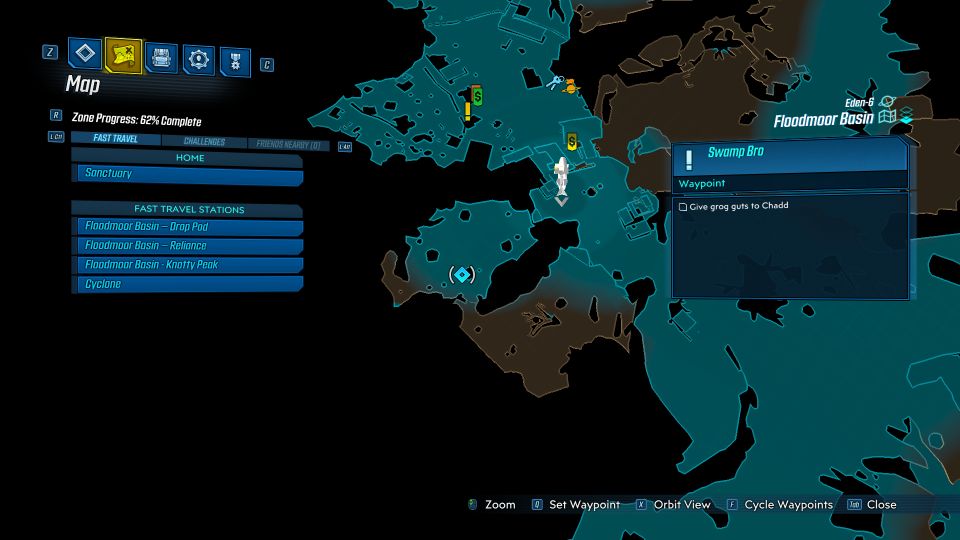 Just pass it to him.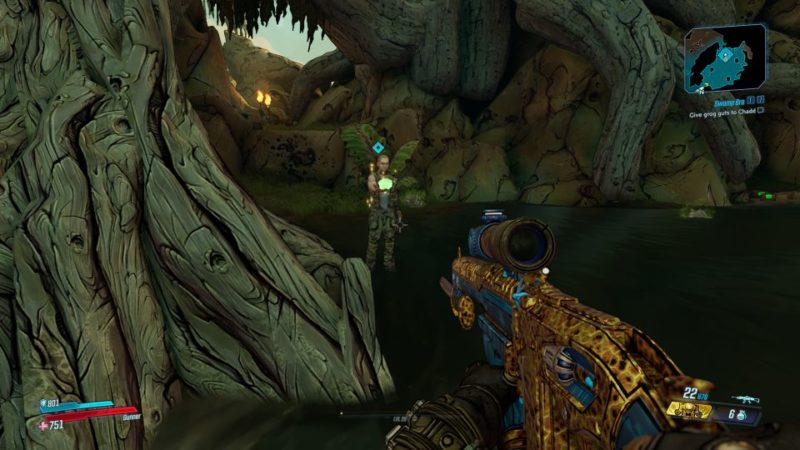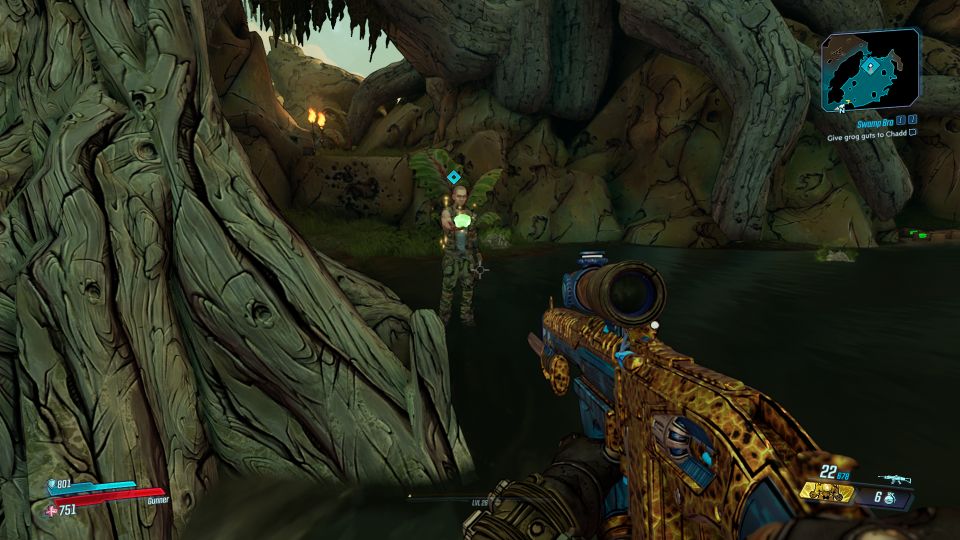 Follow Chadd
Next, follow him to the next location as he wishes to hunt ravagers.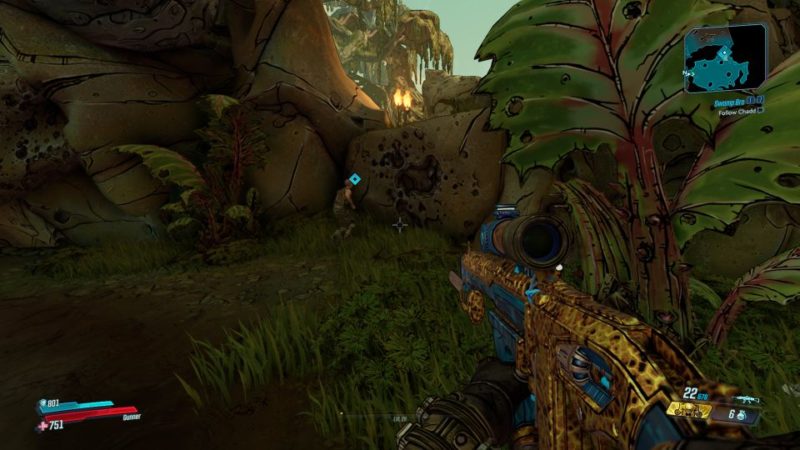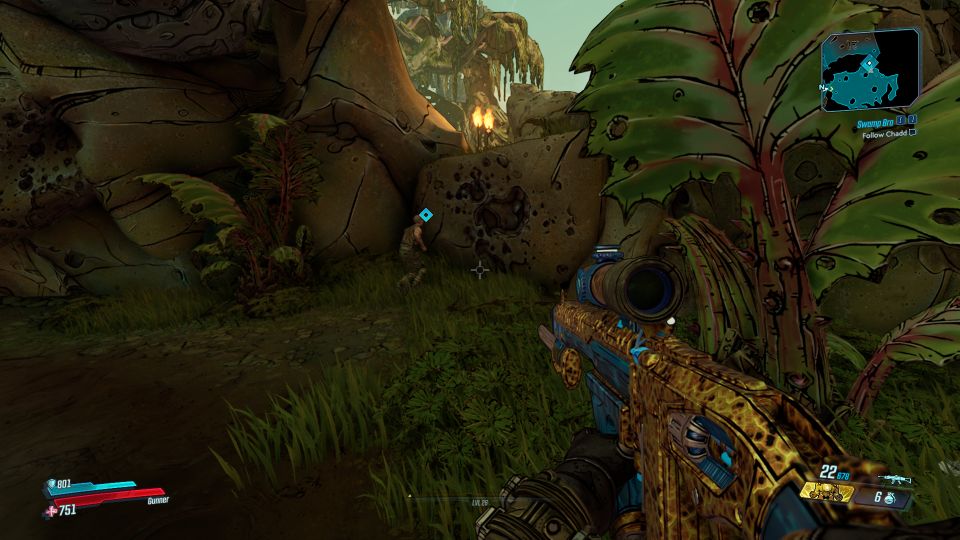 Kill ravagers
You'll need to kill three ravagers. It should be pretty simple.
Chadd gets injured.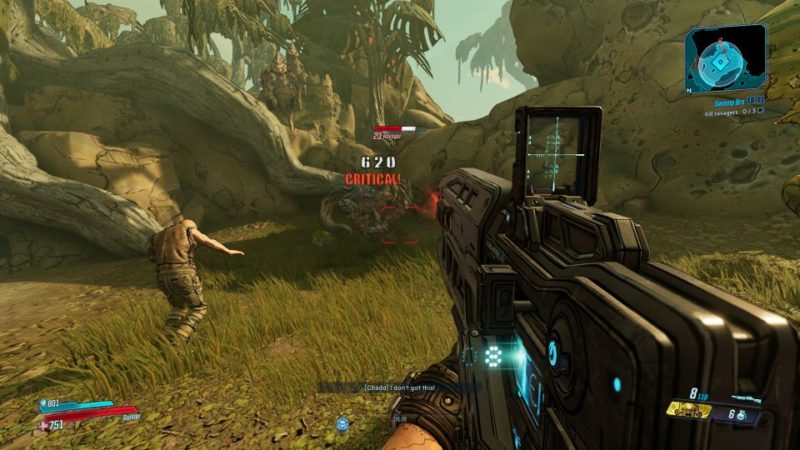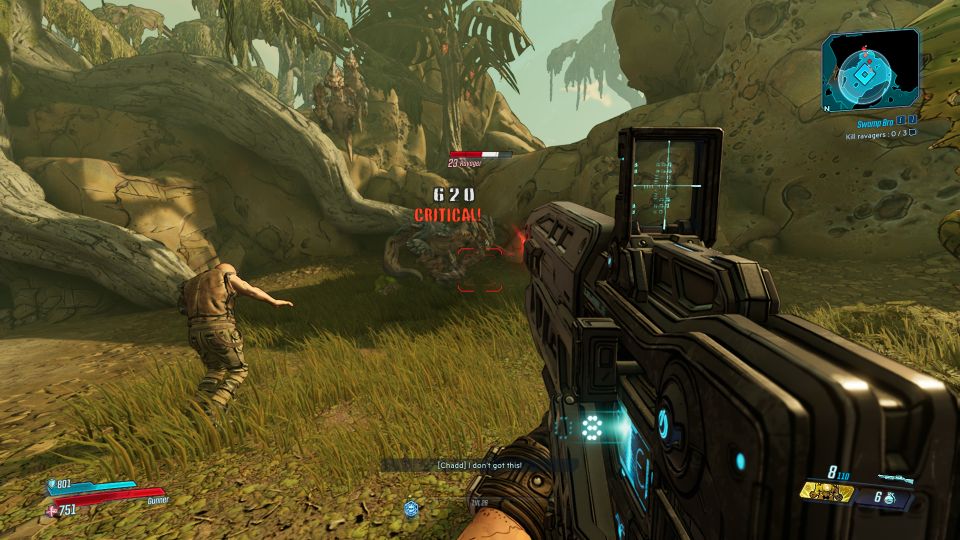 Revive Chadd.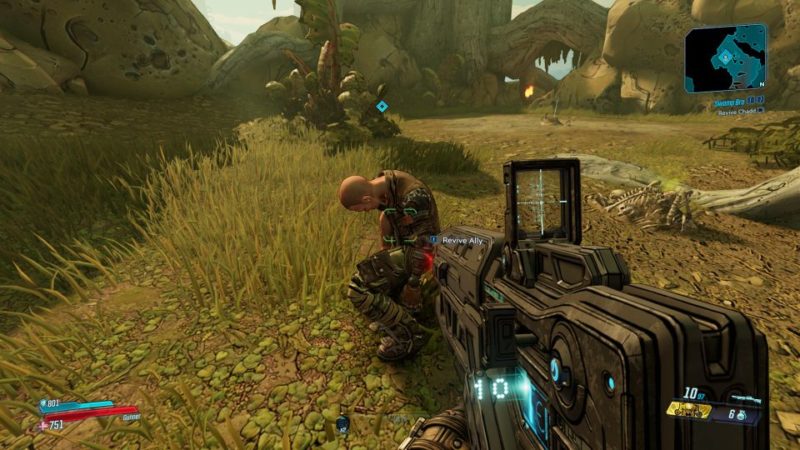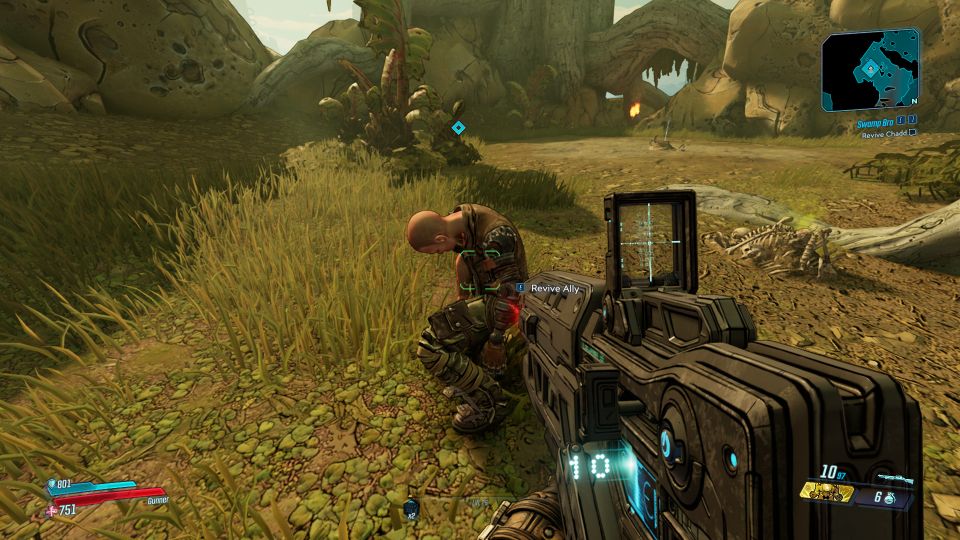 Answer the call of danger
Follow him again. When he stops, talk to him.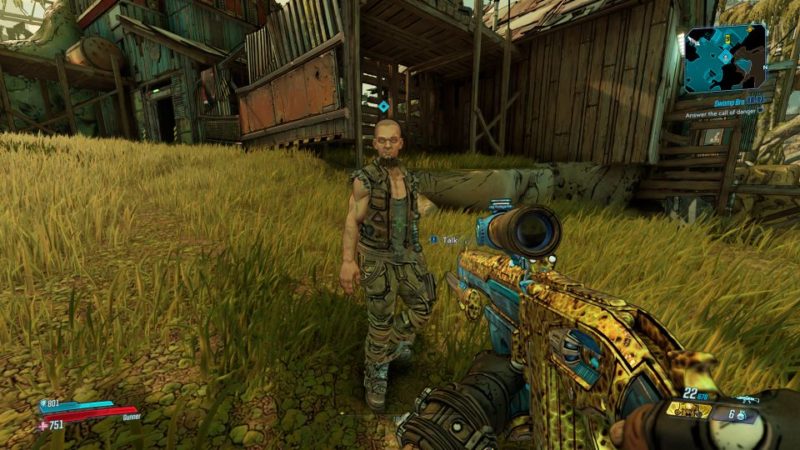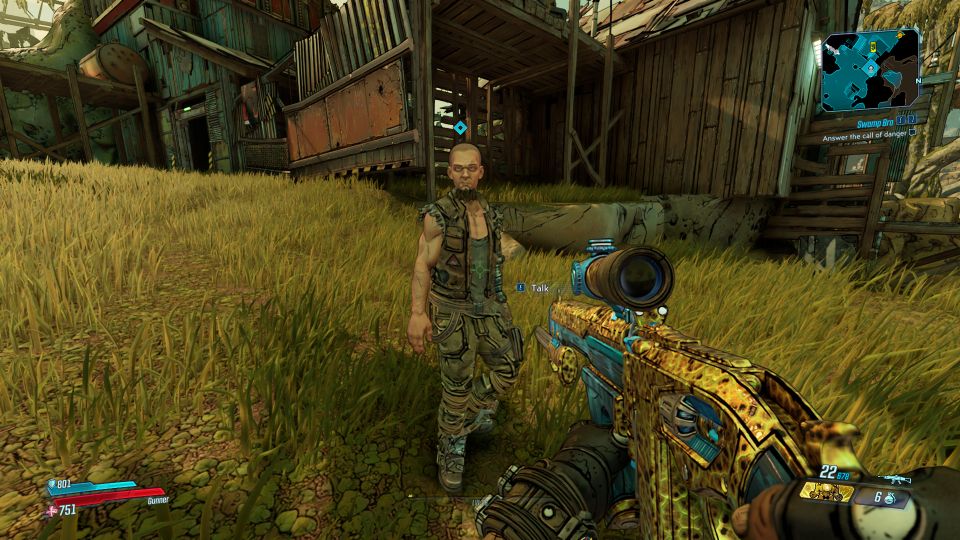 Go to Lover's Leap
Chadd wishes to jump all the way to the bottom. You need to go to the small platform called Lover's Leap to witness him.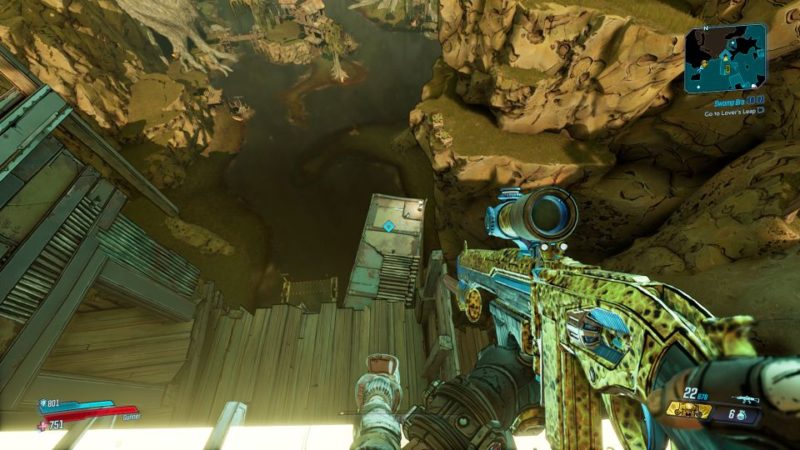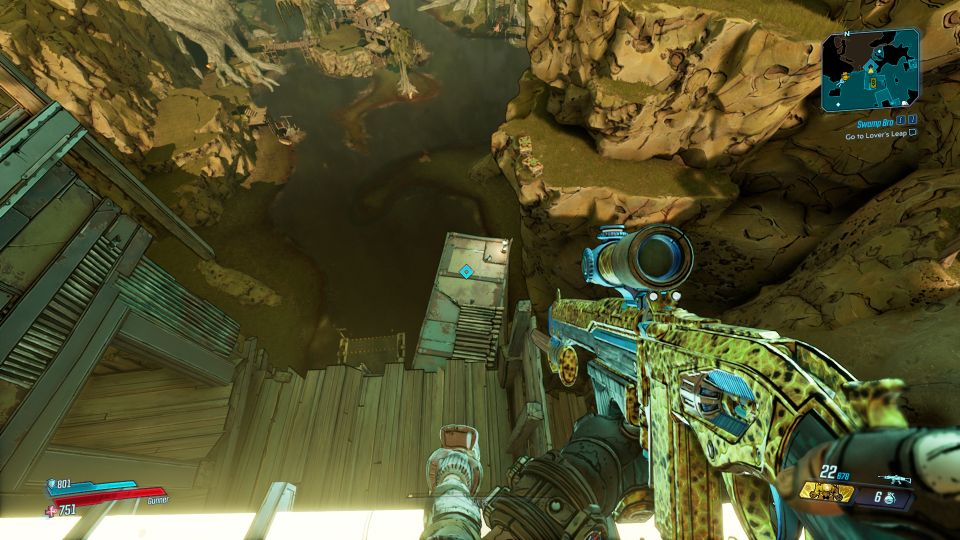 Jump!
Follow Chadd and jump into the lake.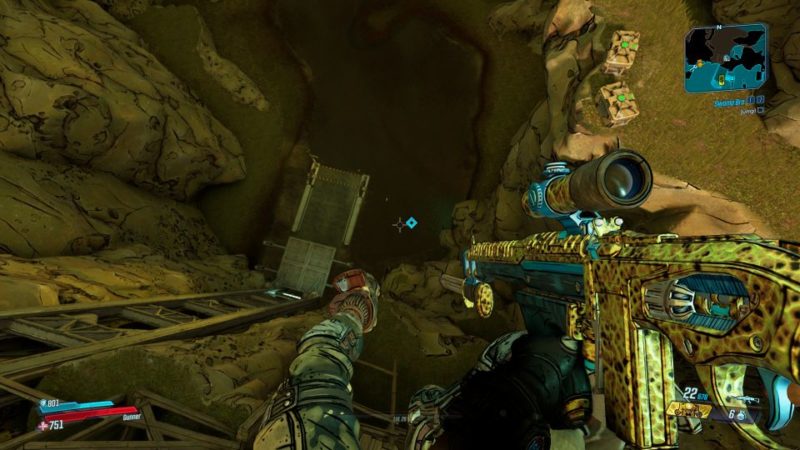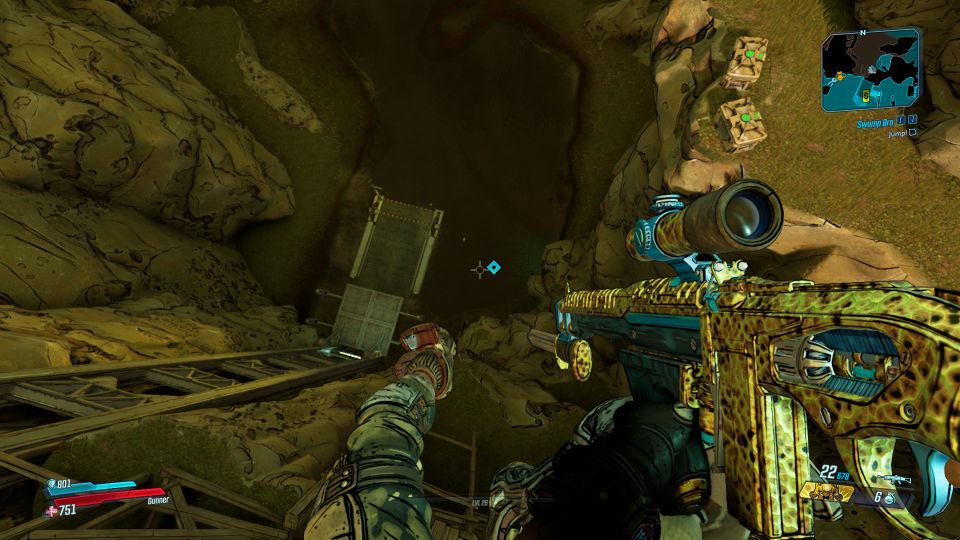 Once again, he's injured. Revive Chadd.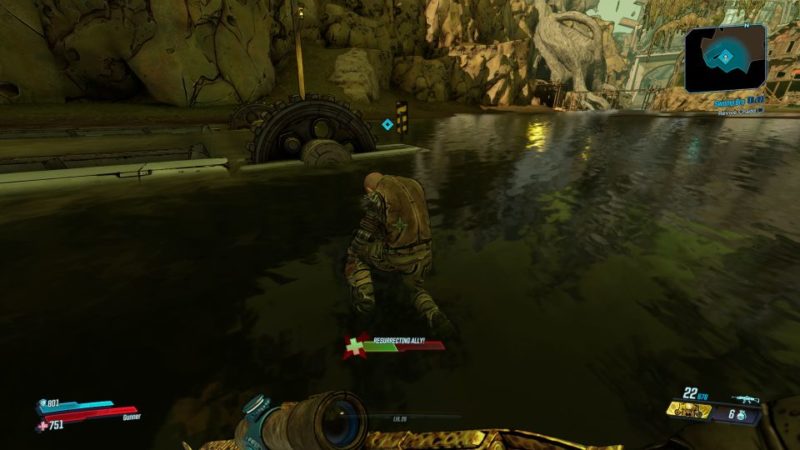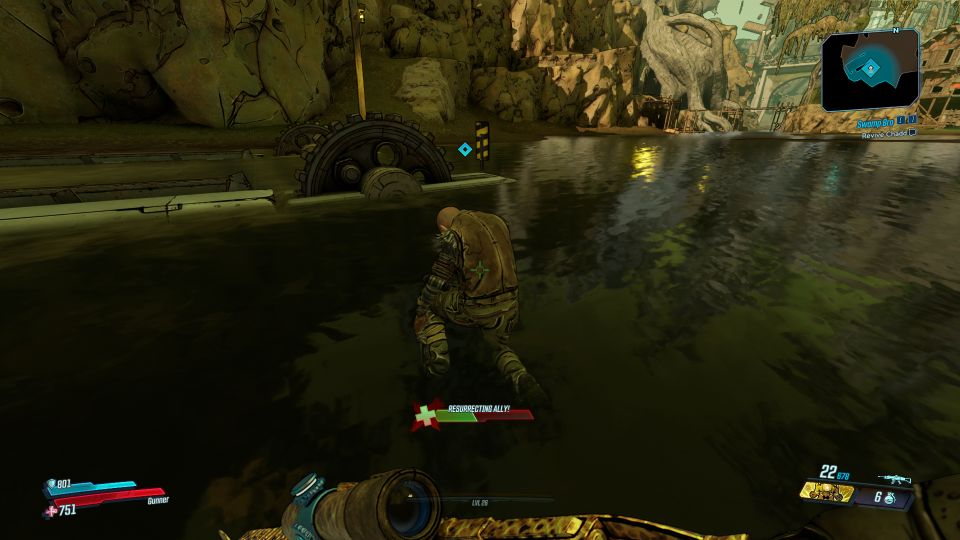 Get fuel cans
Your next objective is to find fuel cans. The location of all cans are shown in the map.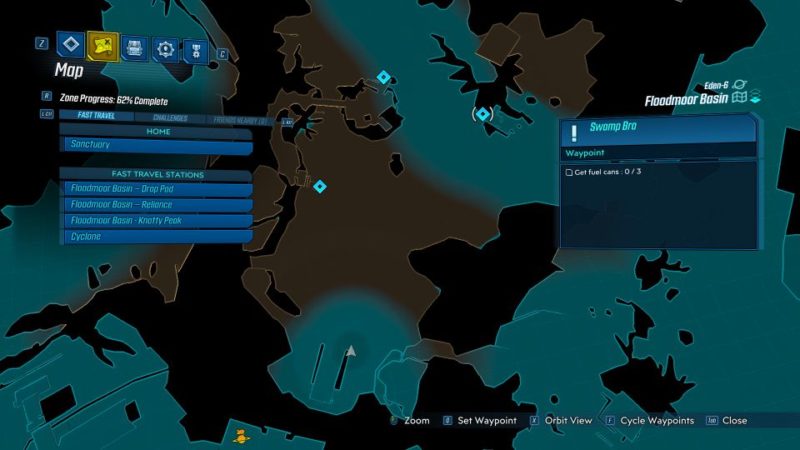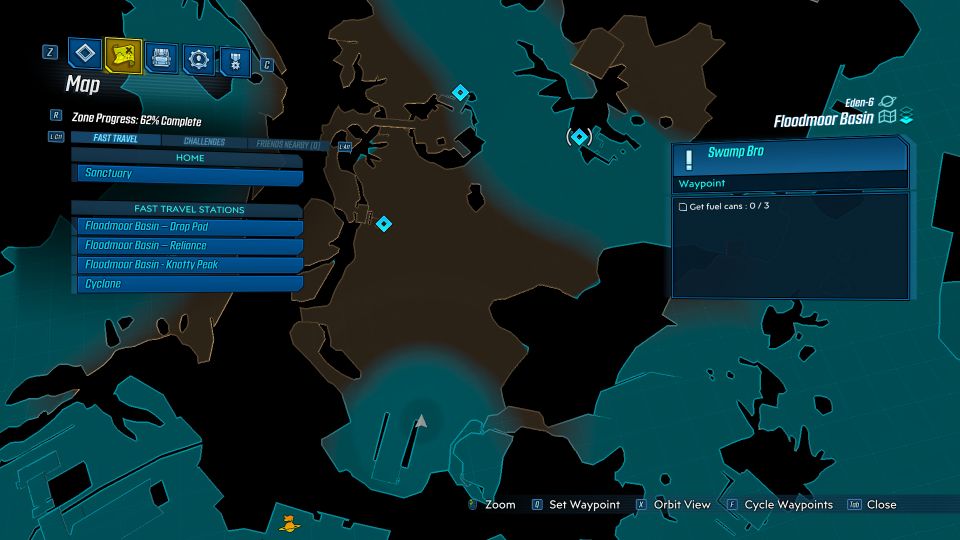 The first fuel can should be at the dead sharktopus thingy.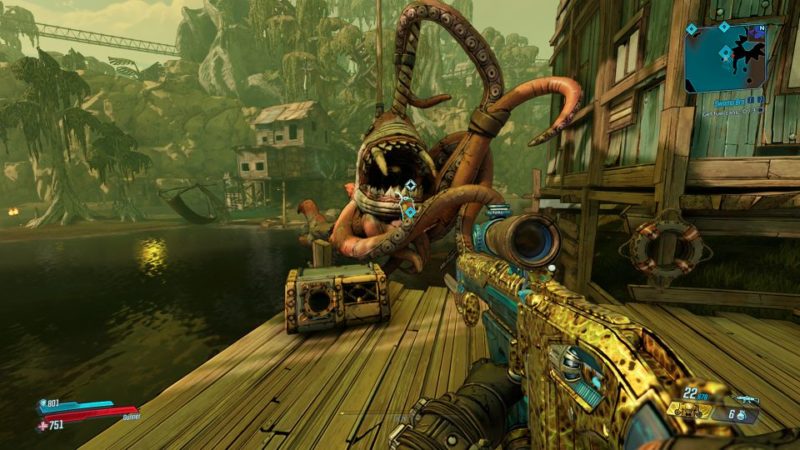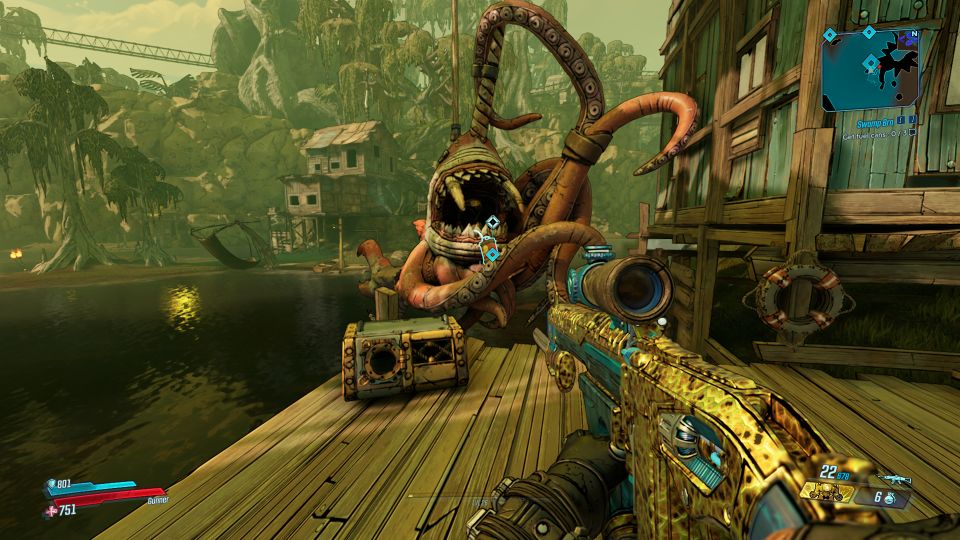 After picking it up, enemies will appear. Kill the COV guys.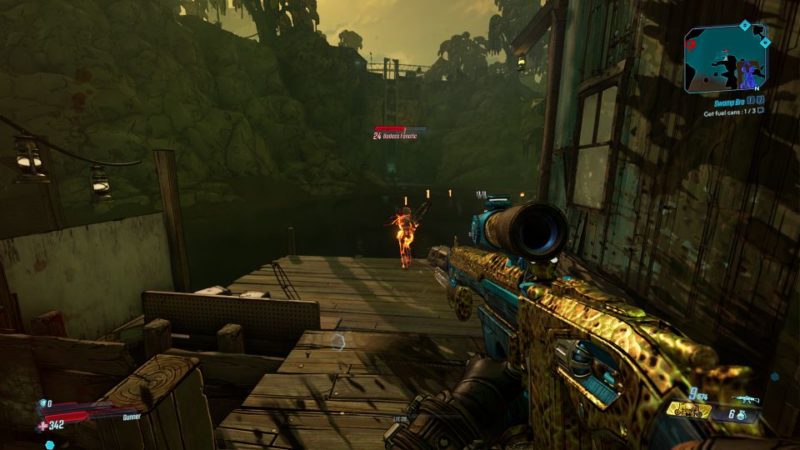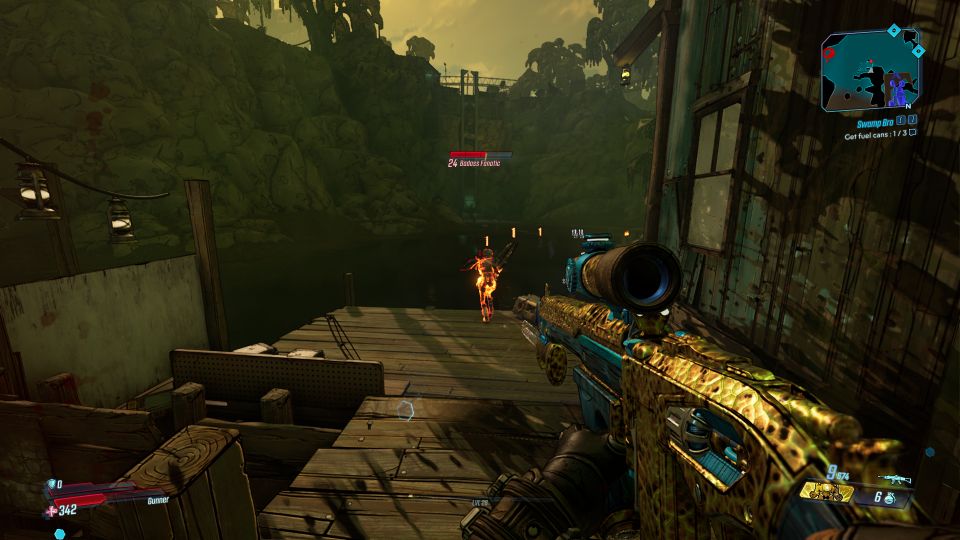 Get to the next two locations and pick up the fuel cans.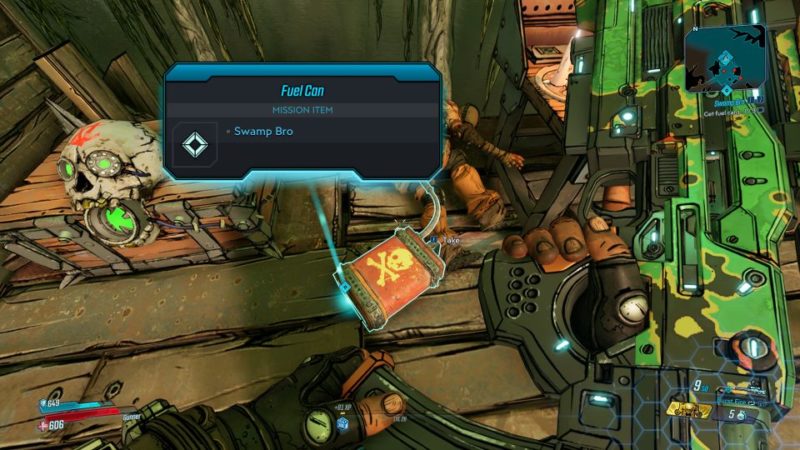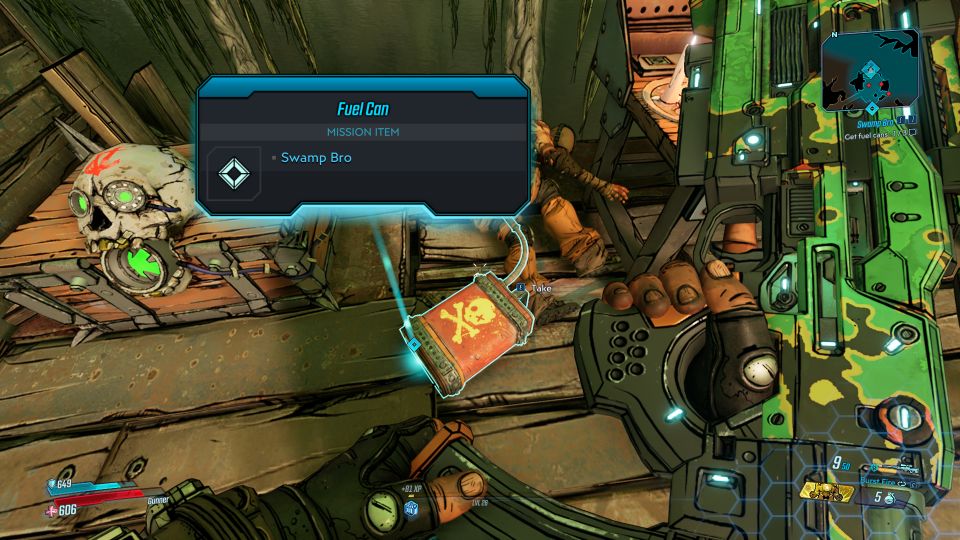 As usual, enemies will come out. Take them out.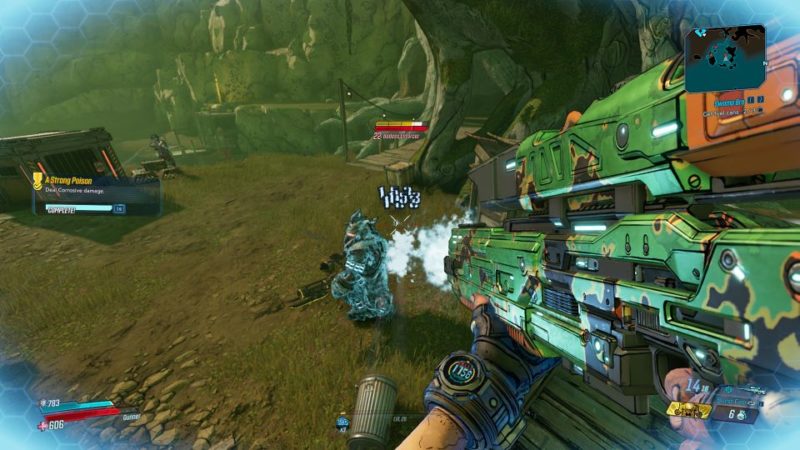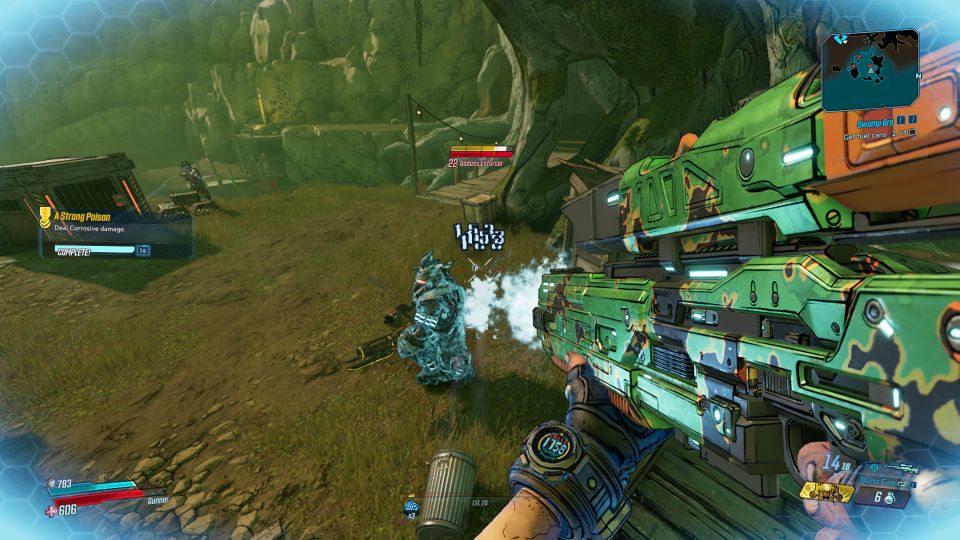 Attach fuel to boosters
After getting the fuel cans, place the cans on the boosters of the elevator. There are 3 in total.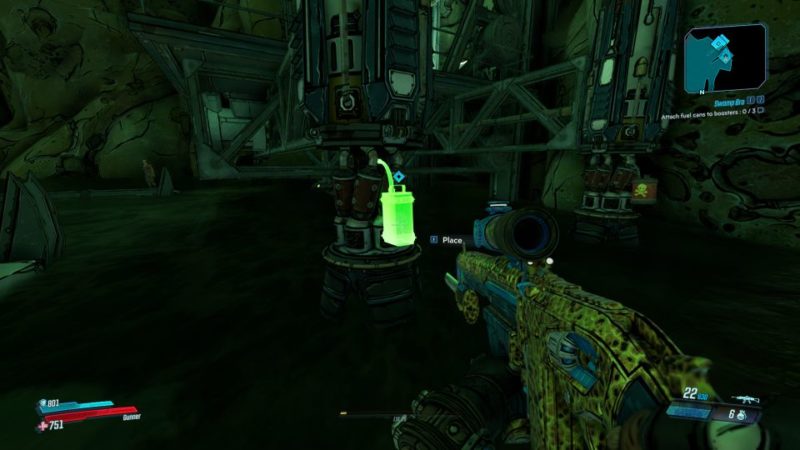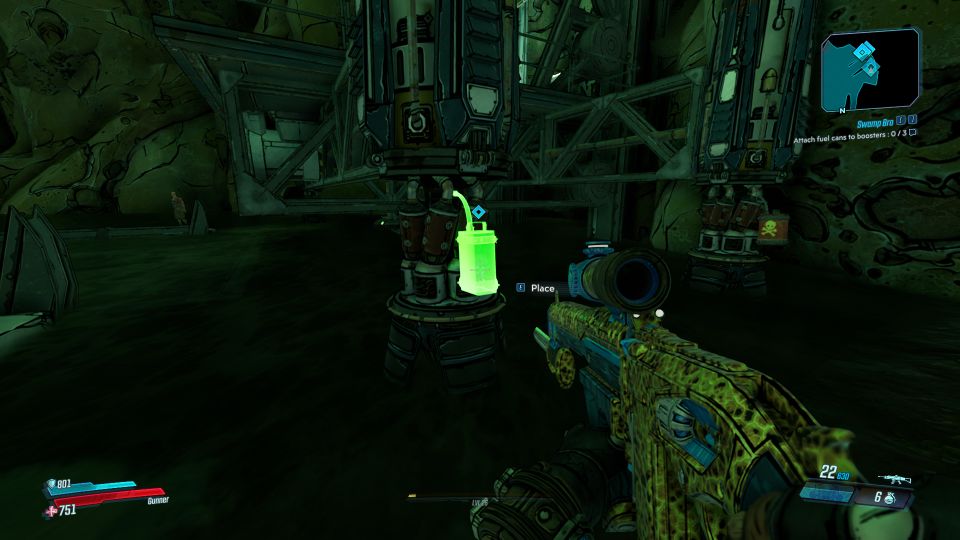 Shoot igniter
As the elevator doesn't work, you need to shoot the igniter under the elevator.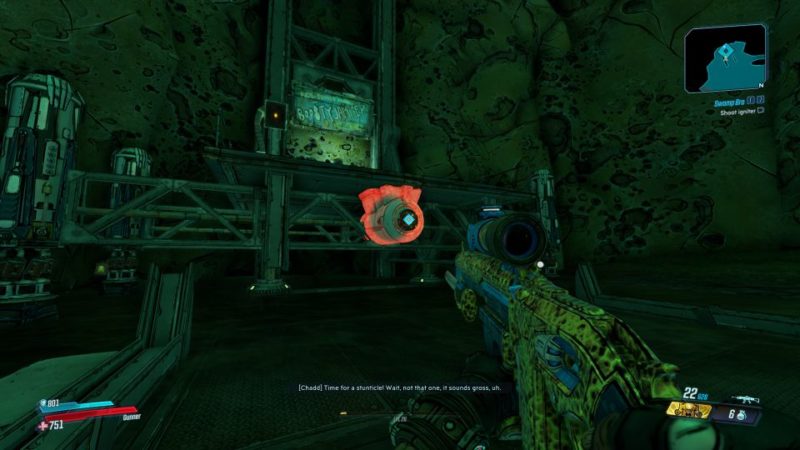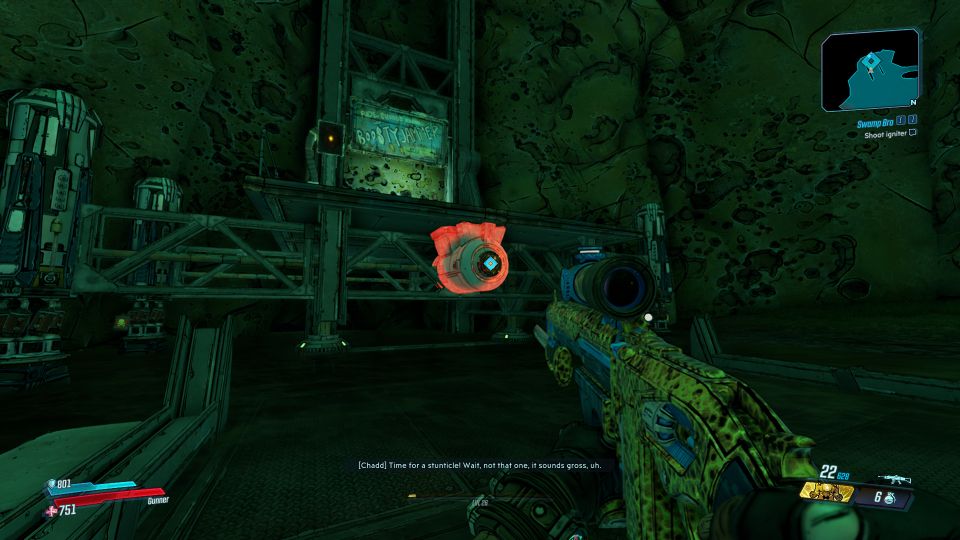 As expected, Chadd goes flying and probably dies.
Get Chadd's righteous loot
Go back to the Reliance camp at the location shown below.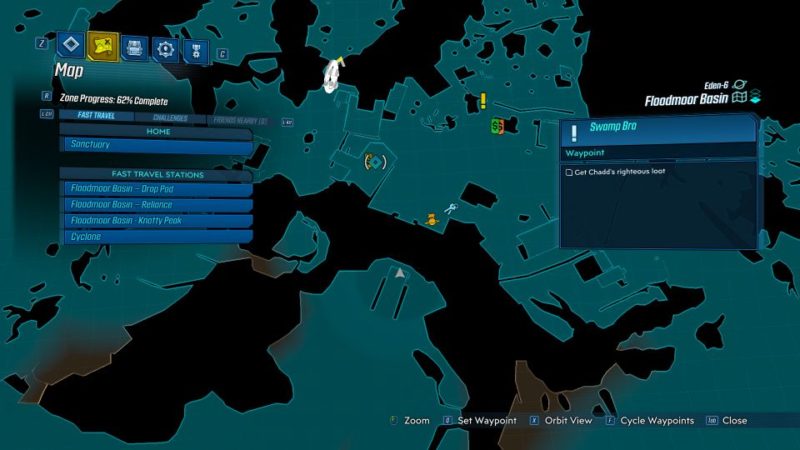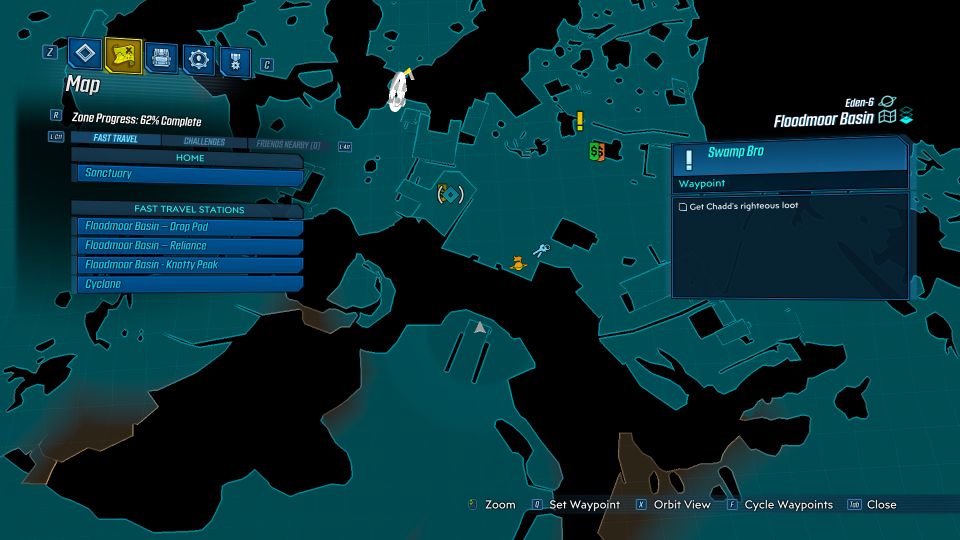 Grab his loot. You will find a gun inside. The mission ends here.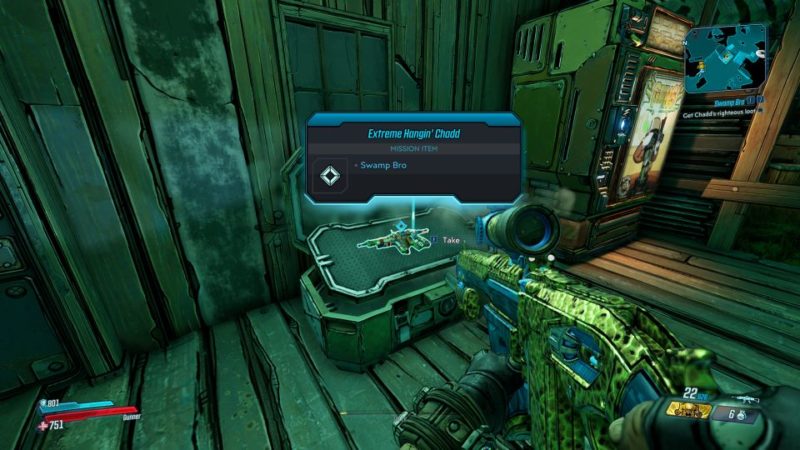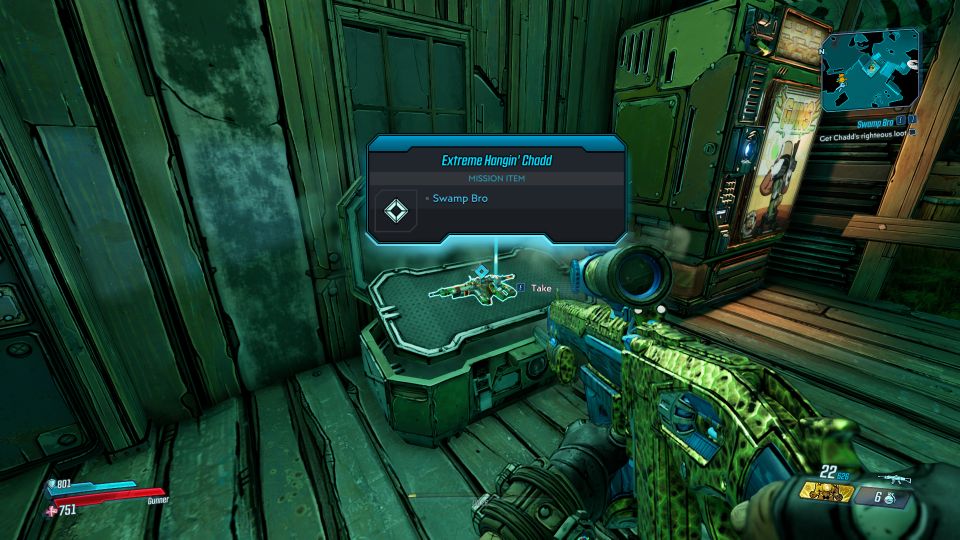 ---
Related articles:
Malevolent Practice: Borderlands 3 Walkthrough And Guide
Rumble In The Jungle: Borderlands 3 Walkthrough
Dynasty Dash Eden-6: Borderlands 3 Walkthrough
Irregular Customers: Borderlands 3 Walkthrough And Guide
Capture The Frag: Borderlands 3 Walkthrough And Guide
The Kevin Konundrum: Borderlands 3 Walkthrough