Supplies For The Crossroads is a quest by Thork in Classic World of Warcraft (WoW).
Your task is to find the Crossroads' supply crate and return it to Thork.
Here's a walkthrough of Supplies for the Crossroads in WoW Classic.
To unlock the quest, talk to Thork who is at the Crossroads, under the big tower.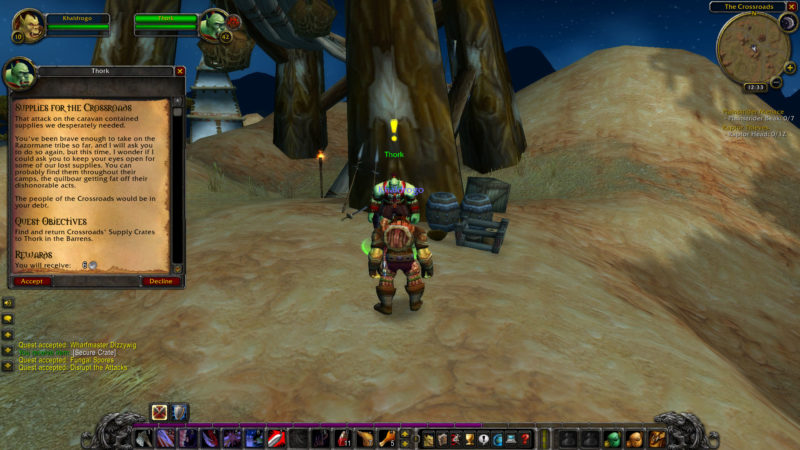 Location of Crossroads' supply crate
You can find the supply crate east of the Crossroads. If you go east you will immediately come across Thorn Hill.
Keep going further towards the Far Watch Post and you'll see more Razormane creatures. The crates are in one of the small campsites.
The exact location is shown in the map below, marked by the player location.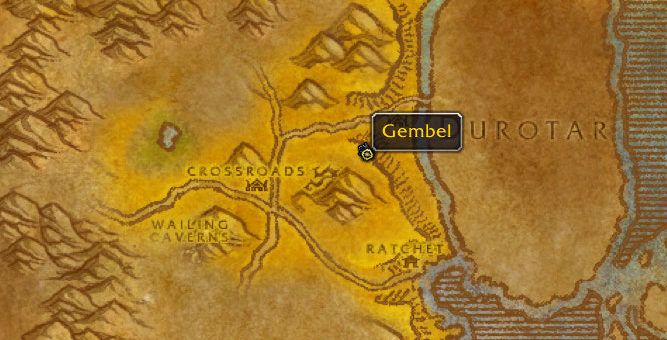 The crates are shown in the image below. You need to wait awhile if a player has taken it.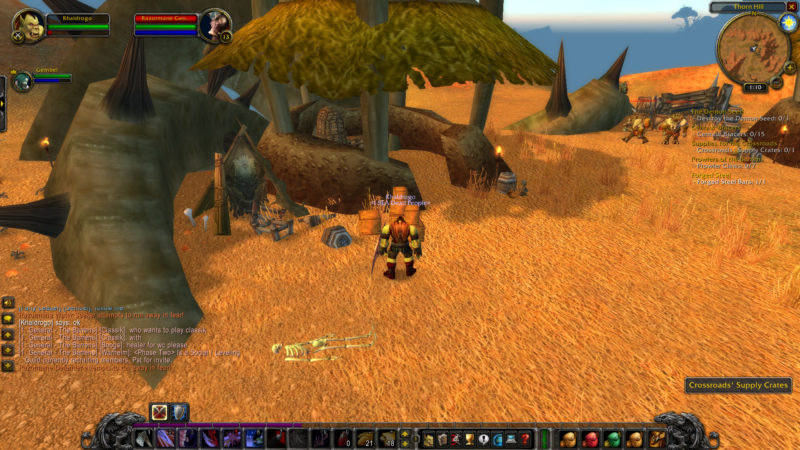 Get back to Thork and claim your reward once you have the crates.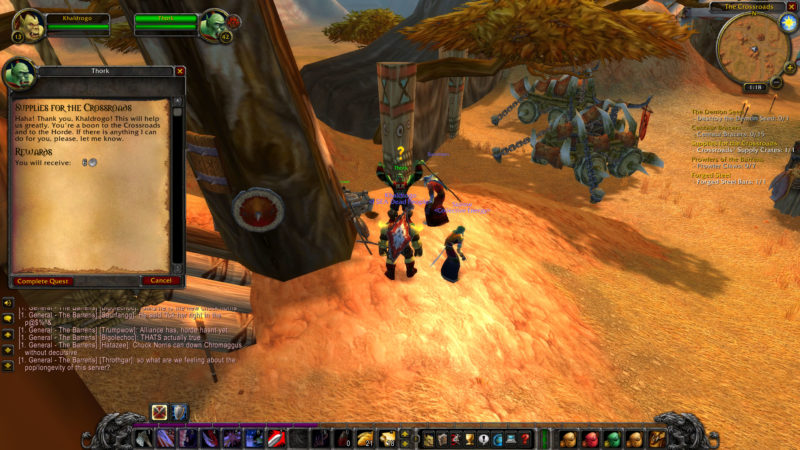 ---
Related articles:
How To Find The Fungal Spores: WoW Classic Guide
The Forgotten Pools: WoW Classic Guide And Walkthrough
Forged Steel: WoW Classic Guide And Walkthrough
How To Receive Items From Auction: WoW Classic Guide
Disrupt The Attacks: WoW Classic Guide And Wiki
How To Find Ak'Zeloth: WoW Classic Guide And Wiki