One Piece is a very popular manga and anime from Japan and has been running since 1997. The manga doesn't seem to be ending soon as well.
There are plenty of strong One Piece characters on both the pirates' and the navy's side. Some are introduced as the manga goes on.
When we talk about strength, we can't forget the powerful four emperors of the sea (Yonko), the navy admirals and the well known captains.
Here are some of the strongest One Piece characters in the world.
1. Whitebeard (Edward Newgate)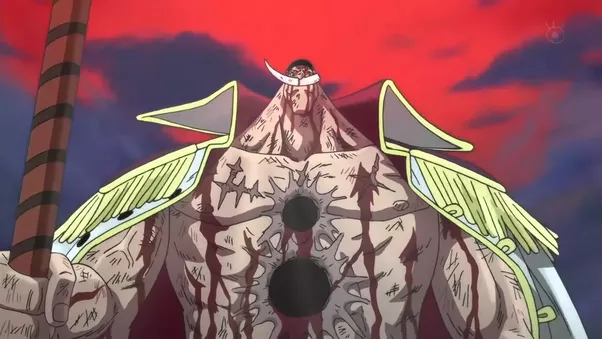 It would be weird if this list didn't include Whitebeard, who was known as the strongest man in the world. The battle of Marineford led by Whitebeard was definitely one of the most epic moments in One Piece. He is also listed as no.2 on the list of highest bounties.
Whitebeard had the earthquake devil fruit and could shatter almost anything. He was also physically very strong and he probably lost the battle because he was already old by then. Even then, it took the marines so many navy admirals and Shichibukais to go after him.
He was also one of the Yonko (four emperors of the sea) and due to his death, Blackbeard replaced him and took his devil fruit powers. It is only fitting that Whitebeard is named as one of the strongest One Piece characters ever.
2. Gol D. Roger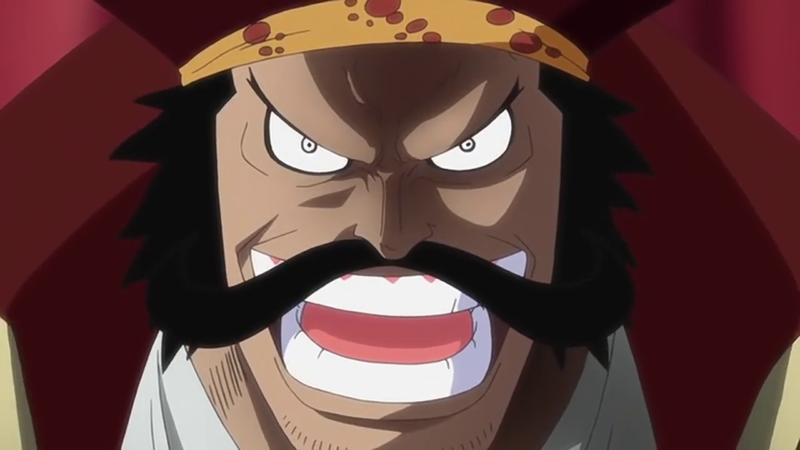 Next up is Gol D. Roger, who has the nickname Pirate King. He was also the captain of the Roger Pirates and the only crew who found the One Piece itself. We do not know what the One Piece treasure is until now, but he and his crew do.
His strength or abilities were not displayed in the manga, but from conversations among characters, we know that he was probably the strongest back then. We can't compare his abilities in the past but it has been mentioned that he has battled Whitebeard, Shiki and Monkey D. Garp.
The only reason he was executed by the marines is because he did so willingly. He had an incurable illness that was going to kill him anyway, but it's not certain if that's the only reason.
3. Monkey D. Dragon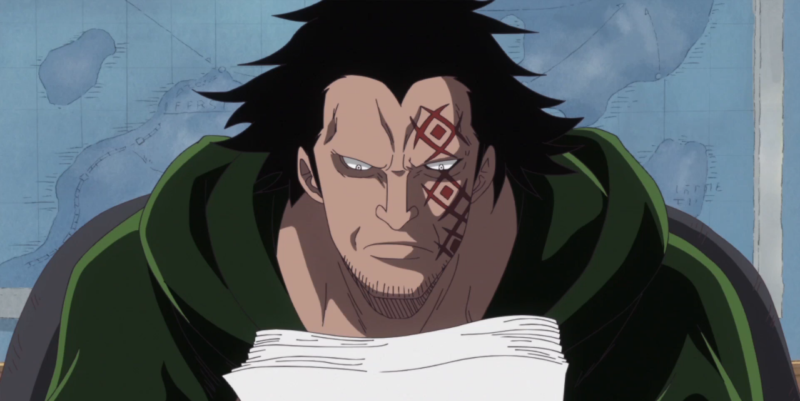 The father of Luffy (main character in One Piece) should also be mentioned here. Monkey D. Dragon is known as the leader of the Revolutionary Army that has been trying to overthrow the World Government.
Although his abilities are not really known, he is considered the most wanted man by the World Government, which speaks volumes to us. Dragon also has plenty of strong subordinates including Sabo, Kuma, Ivankov and Inazuma.
Luffy also has the emperor's haki and this implies that he had inherited it from Monkey D. Dragon, his father. Hopefully one day his powers and abilities will be shown.
4. Shanks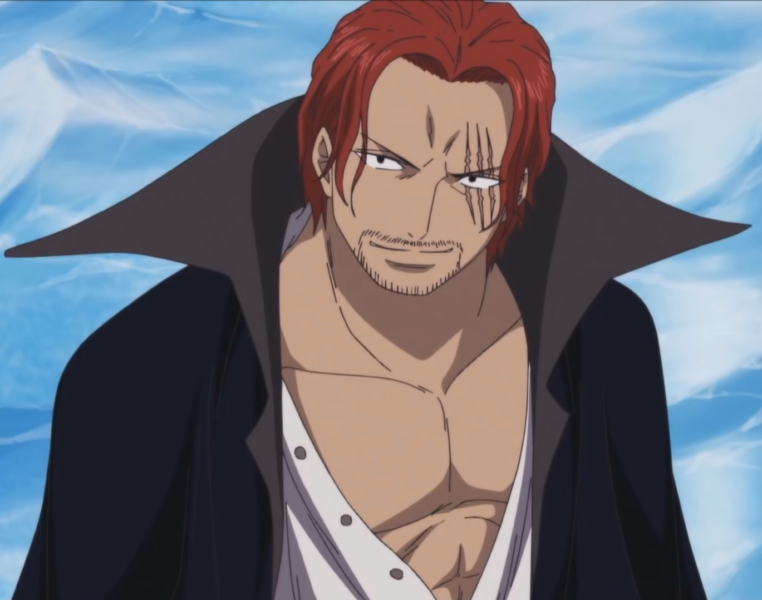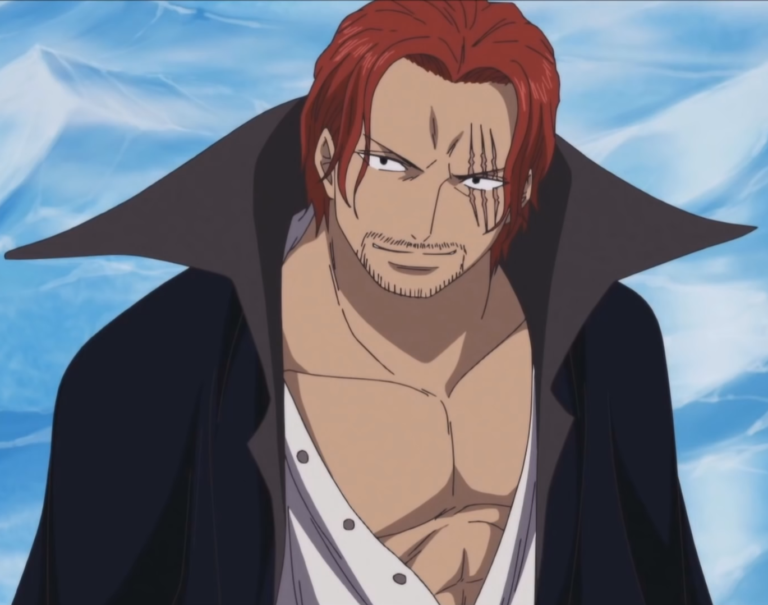 Shanks is known as Red Hair and is also one of the four Yonkos in the world. He leads the Red Hair Pirates and used to be one of the members of the Roger Pirates. Shanks also cares a lot about Luffy and lost his arm to save him. He was also the one who found the rubber devil fruit that Luffy ate.
Even with one arm, Shanks is still feared as a formidable opponent and the war at Marineford stopped simply because he intervened. That shows how much others are afraid of him, including Blackbeard.
Shanks is one of the top swordsman and his physical strength and haki can easily go against Zoro. Furthermore, Akainu's magma fist was stopped by Shanks with his haki during the Marineford battle. We do not know Shanks' full ability yet but even snippets of it shows how strong he might be.
5. Kaido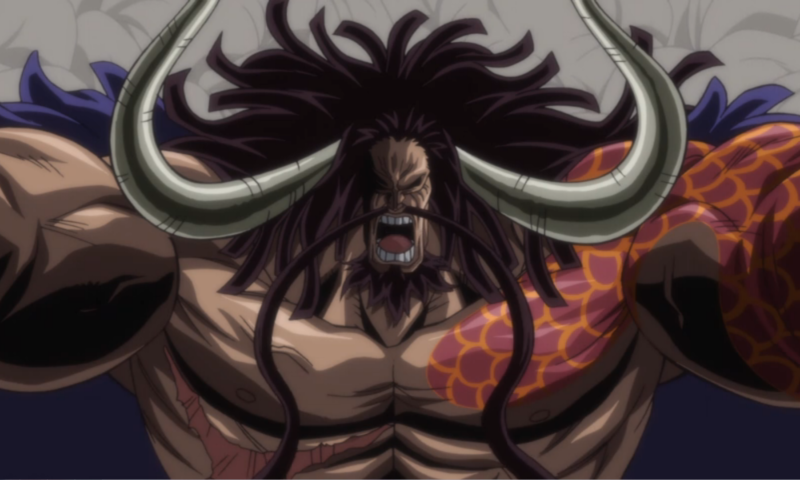 Next up is another Yonko and is known as the strongest creature in the world. Kaido is as big as giant and has bull horns. He leads the Beasts Pirates and is clearly one of the strongest One Piece characters so far.
He is also said to be able to defeat Blackbeard and his strength was approved by Big Mom, another Yonko. Even Doflamingo is no match for Kaido and the former used to work for him. Luffy's rival Eustass Kid who showed a lot of potential back then, was also easily outmatched by Kaido.
Kaido is known to be unable to die, even though he tried to kill himself many times and even the marines tried to execute him many times. His physical power is probably unrivaled and that is why weapons break against his body.
After the latest episodes, Kaido has now been defeated by Luffy. He remains as one of the toughest opponents ever.
6. Blackbeard (Marshall D. Teach)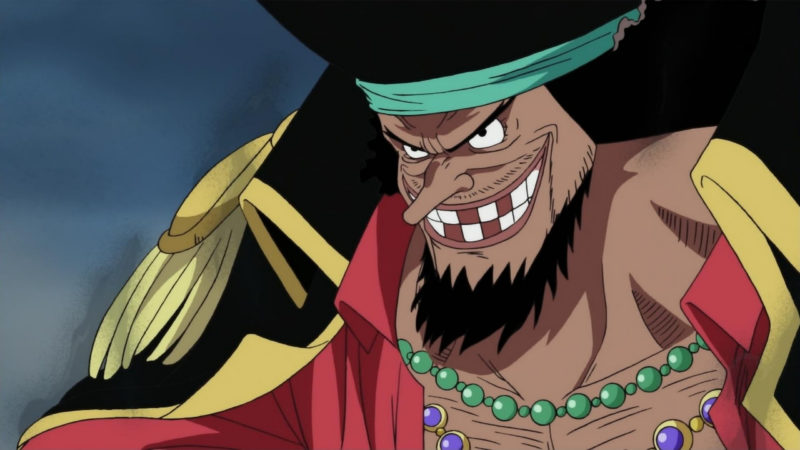 Blackbeard, also known as Marshall D. Teach, is now one of the Yonkos, replacing Whitebeard after the Battle of Marineford. He also has two devil fruit powers, thanks to his original devil fruit (Yami Yami No Mi) that allowed him to absorb Whitebeard's powers.
Blackbeard was initially a member of Whitebeard Pirates in the past until he defected. He also fought with Shanks before and gave him that scar. Blackbeard is no easy opponent as he was capable of beating Ace, Thatch and Marco.
It was also said that he and his crew destroyed the Revolutionary Army's base after defeating them, although details were not mentioned. Marshall D. Teach remains as one of the most hated (and strongest) antagonists in this One Piece story.
7. Dark King Rayleigh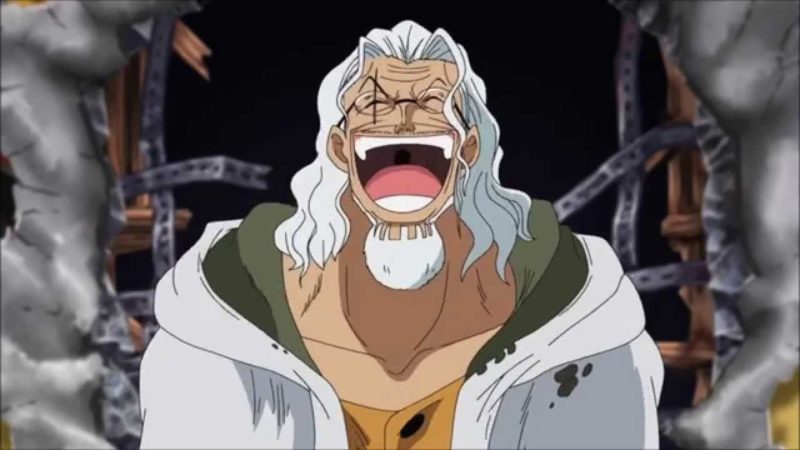 The Dark King or also known as Silvers Rayleigh was the first mate of the Roger Pirates, and a good friend to Gol D. Roger. He was first seen at Sabaody Archipelago where he helped Luffy and his crew. He also taught Luffy how to use Haki during the timeskip.
Rayleigh became a coating mechanic after his crew was disbanded but is still one of the most powerful One Piece characters. He easily fought Kizaru at Sabaody Archipelago and didn't have to show much strength. Even Vice Admiral Garp said not to confront Rayleigh and Kizaru mentioned that they need serious preparation if they aimed to capture the Dark King.
Rayleigh is also known to be very knowledgeable rather than just strong. He has seen the "True History" of the world when he sailed with the Roger Pirates.
8. Kizaru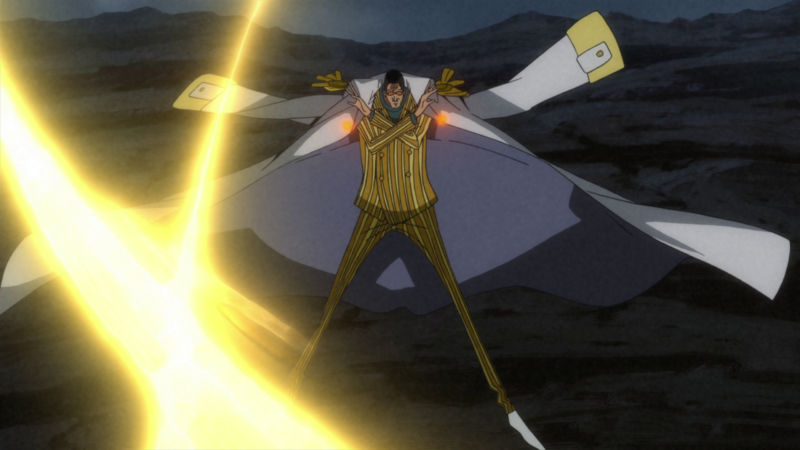 Kizaru is one of the top admirals in the marines and appeared several times in One Piece. Previously, he was part of the trio with Akainu and Aokiji but Aokiji resigned later. Akainu was promoted to be the fleet admiral instead.
He has the light-based devil fruit which allows him to extraordinarily fast. Kizaru also has great physical strength where he managed to fight against Whitebeard and Rayleigh on different occasions.
This admiral is also known for his light speed kicks thanks to his devil fruit Pika Pika no Mi. He is capable of defeating both Luffy and Hawkins with just those kicks. It is uncertain whether Kizaru is stronger than Akainu and Fujitora. The admirals are usually shown to be quite on par in strength.
9. Fujitora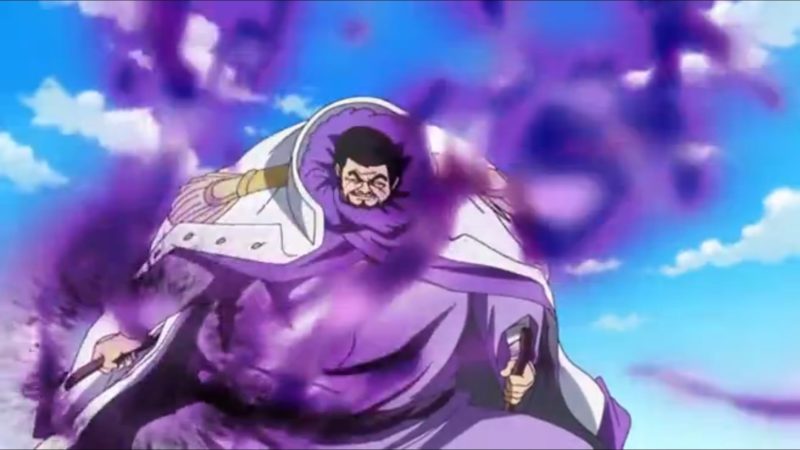 Fujitora is also a marine admiral but he was introduced pretty late into the saga. He filled one of the vacancies left by Kuzan and Sakazuki (Akainu). He was pretty involved in the Dressrosa Arc and was tasked to go against Luffy and Trafalgar Law.
He is blind by choice due to his disgust with corruption and evil. He even apologized to King Riku when he knew about the crimes committed by Doflamingo, which made Akainu angry.
Fujitora has the devil fruit that grants him power to manipulate gravity. He can even use that power to bring meteors down from the sky.
Fujitora is also very strong physically and was capable of defeating Jack, i.e. Kaido's right hand man. If not one of the strongest characters in One Piece, he is at least one of the best in the marines.
10. Big Mom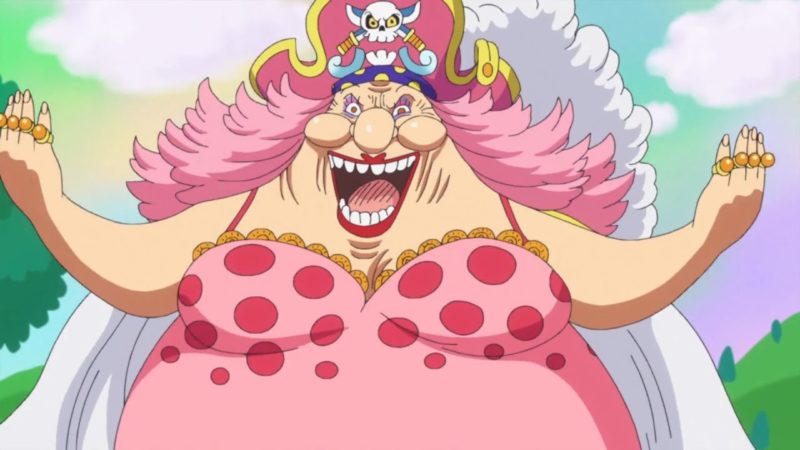 Big Mom goes by the name of Charlotte Linlin and is the last Yonko to be mentioned on this list. She leads the Big Mom Pirates and appeared in the Whole Cake Island Arc.
She's probably the strongest female pirate in the world and is one of the few people that may be able to stop Blackbeard. Big Mom is also not afraid to go against Kaido, another Yonko. Like the others, she has immense physical strength and can even throw Prometheus with one arm.
She has the Soru Soru no Mi devil fruit that gives her the power to manifest the soul of anyone she touches into an ethereal substance. She can then take away the lifespan of that person. It only works if the person she touches fears her.
Like Kaido, Big Mom was recently defeated by the combination of Captain Kidd and Trafalgar Law.
Extremely powerful characters not included above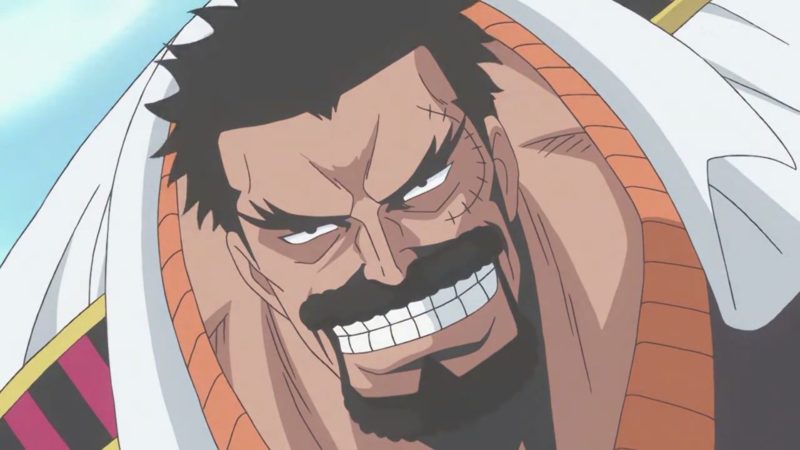 There are many others that could have been included in the top 10 list after reviewing recently. Below are some of them.
Douglas Bullet – former Roger pirates' member from One Piece Stampede movie.
Rocks D. Xebec – founder of Rocks Pirate and was one of the strongest pirates years ago. Took both Gol D Roger and Garp to defeat him.
Garp – he was able to battle with Gold D. Roger many times back then, and also teamed up with Roger to defeat the Rock pirates consisting of Big Mom, Kaido, Whitebeard and so on. He is one of the strongest marines.
Sengoku – former Fleet Admiral.
Dracule Mihawk – number one swordsman in One Piece. His true ability is still unknown.
Sakazuki – current Fleet Admiral.
Trafalgar Law and Captain Eustass Kidd – together, they defeated Big Mom in the Wano arc.
Ryokugyu – one of the new admirals who has yet to show his true strength.
Kozuki Oden – he was the strongest swordsman from Wano twenty years before Luffy came to Wano.
Who are the strongest One Piece characters in your opinion?
It is hard to pick the top ten characters in One Piece in terms of strength as not all of them battled each other.
Some of the characters are also from the past and their powers can't be ascertained today. The Straw Hat Pirates are not listed as they may not be as strong yet.
Furthermore, the story is still progressing so there may be new characters.
---
Related articles:
Strongest Fire Pokemon In The World