One Piece is one of the longest running manga that will probably end in a span of five years or so.
In this series, marines are the enforcers of law and similar to pirates, there are different calibers of marines.
Here are some of the strongest marines in One Piece, ranked from the tenth position. It's based on opinion.
10. Tsuru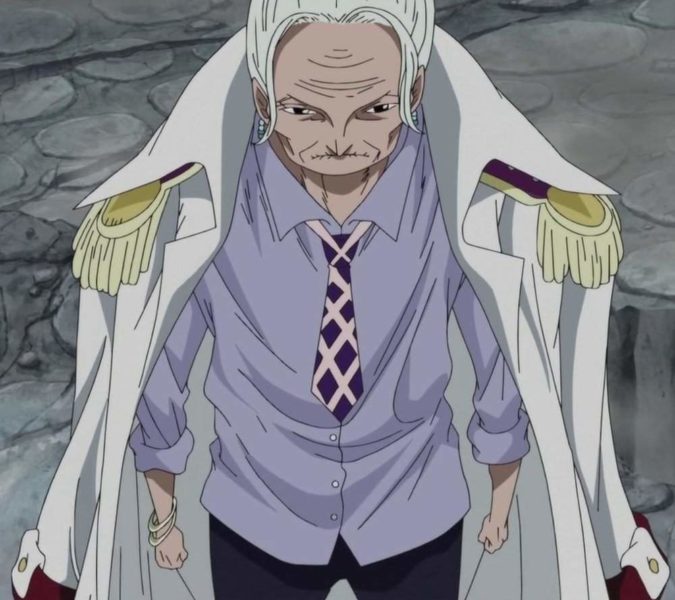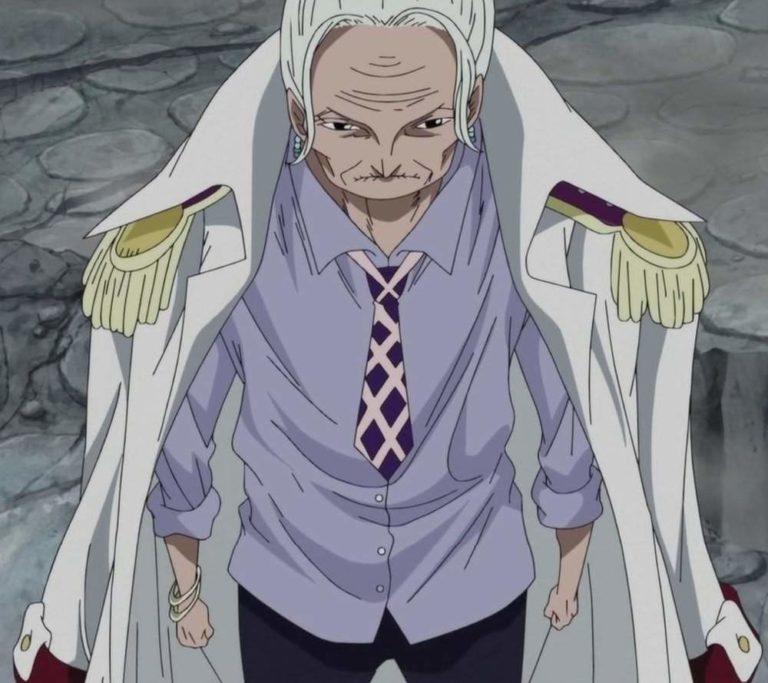 On the tenth place is Tsuru. She is already an elderly woman and possibly one of the strongest marines during the era of Garp and Sengoku.
She may not have displayed much of her ability but she is still respected by many, including Doflamingo.
Tsuru has the Devil Fruit of Woshu Woshu no Mi, which allows her to turn people and objects flat like clothing, and control them as though they're laundry.
9. Smoker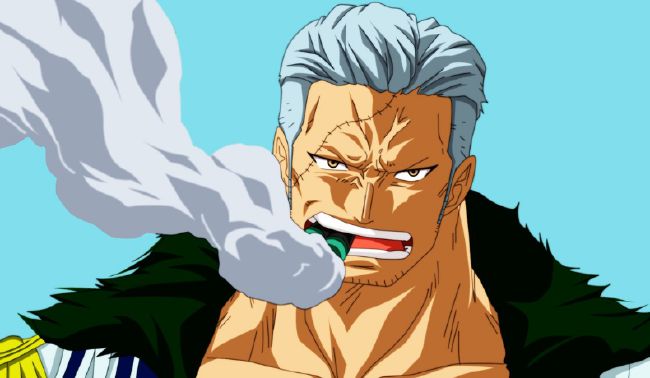 Next on the line is Smoker, one of the more popular marines in the fanbase. He appears really often in the series (and even in the movie Stampede) trying to capture the Straw Hat pirates.
After the timeskip, he was promoted to the role of vice admiral.
Smoker is known for smoking with two cigars in his mouth many times in the series. His Devil Fruit ability is Moku Moku no Mi, a Logia type which allows him to turn into smoke or create smoke.
In Stampede, he was seen to be on par with Sabo's Mera Mera no Mi abilities.
8. Kong (former)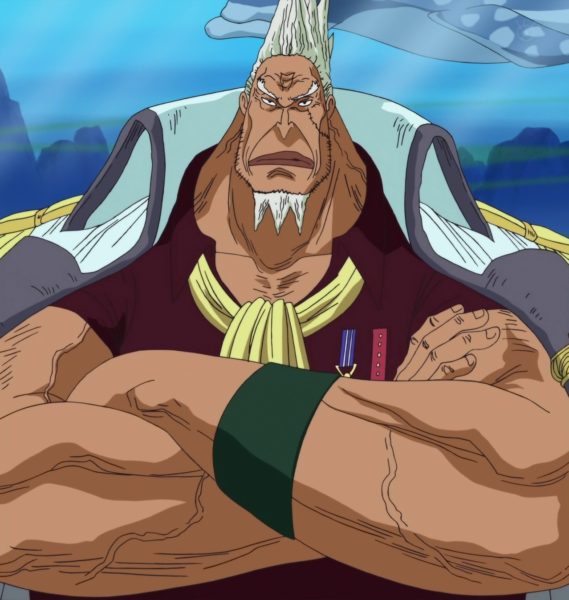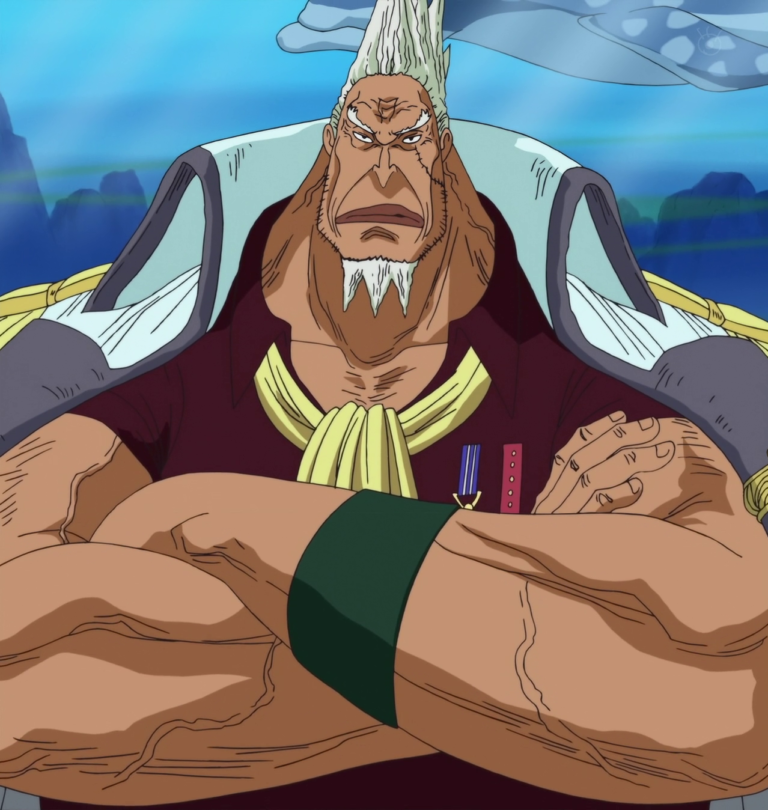 Kong is a really muscular guy and used to be the fleet admiral of the marines during the time of Gol D Roger's execution.
He left the marines and joined the World Government as the Commander in Chief, holding a bigger post as he now controls more entities including the marines.
There isn't much displayed of his abilities yet, apart from the fact that he has held top positions in the One Piece world. It implies that he's probably very powerful.
7. Ryokugyu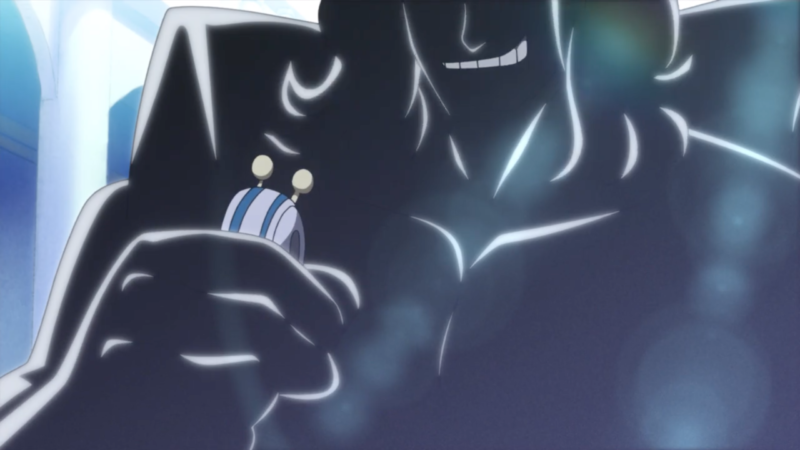 Next up is Ryokugyu, a newly appointed admiral after Kuzan (Aokiji) left the marines.
His full appearance has never been revealed in the manga at the time of writing, but he'll probably play a big part in the future (maybe Wano arc).
His abilities are unknown right now, but is said to be a monster in terms of power alongside Fujitora (by Doflamingo).
As an admiral alone, Ryokugyu is impliedly one of the strongest marines right now.
6. Fujitora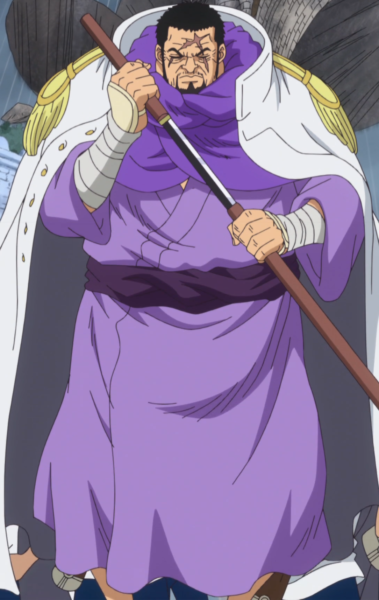 Fujitora (or Issho) is one of the newer admirals in the marines. He joined during the timeskip (with Ryokugyu).
Fujitora has appeared a couple of times since then and has demonstrated his monstrous ability during the time at Dressrosa (and also in One Piece: Stampede).
Even though he's an enemy of the Straw Hat pirates, he does have a high sense of morals and displayed that when he apologized to King Riku, making Akainu angry.
He has the Devil Fruit ability Zushi Zushi no Mi which allows him to control gravity around a certain area. Fujitora even used his ability to summon meteors from the sky, which only shows how powerful he can be.
He is undoubtedly one of the top marines at the moment.
5. Aokiji (former)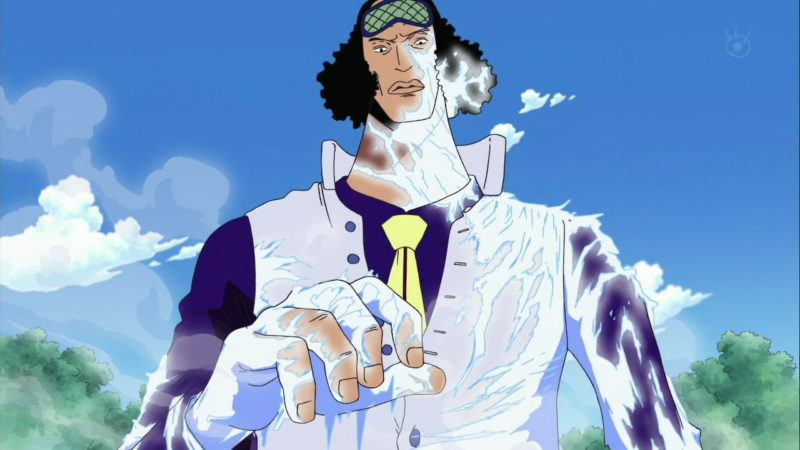 Kuzan (Aokiji) is a former admiral but he lost the position of fleet admiral after battling with Akainu for many days. After losing the prospect of becoming fleet admiral, he left the marines.
He is now said to be affiliated with the Blackbeard Pirates, but for reasons unknown at the time of writing.
Aokiji has demonstrated his powers a couple of times during the series, and also fought in the Battle of Marineford.
He has the Devil Fruit ability of Hie Hie no Mi which allows him to use ice abilities, making him lethal. During Marineford's battle, he even froze the tsunami created by Whitebeard's abilities.
4. Kizaru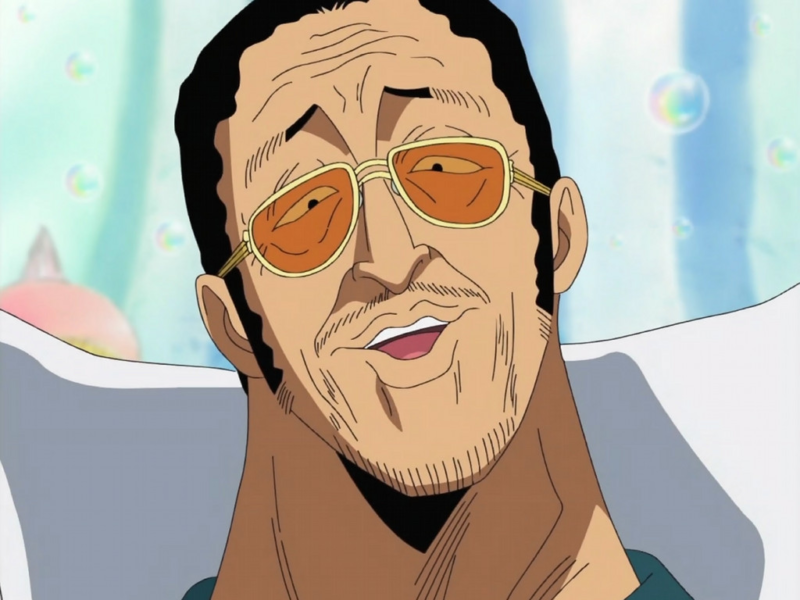 Kizaru (or Borsalino) is another admiral that has appeared plenty of times in the series. He is known for his funny, laid-back way of talking.
He seems to be pretty cool but is yet highly dangerous. Kizaru has shown his abilities many times, and was able to battle with Dark King Rayleigh for a short period when Luffy and the crew were escaping from Sabaody.
Borsalino is also one of the quickest fighters within the marines, and is complemented by his Devil Fruit ability Pika Pika no Mi.
It gives him the powers of light, meaning his attacks are around the speed of light and can even cause explosions from it.
3. Akainu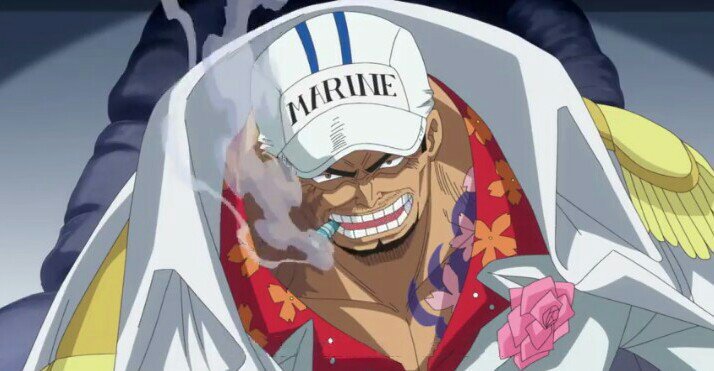 In third place, you have Akainu (or Sakazuki), who was the one who got killed Ace in the Battle of Marineford. He was an admiral at the time, but got promoted to Fleet Admiral after he defeated Aokiji in a long battle.
Known for his tough stance of "Absolute Justice" and his leadership skills, Akainu is no doubt one of the toughest to lead the marines.
As the present fleet admiral, Akainu has the whole marine force behind him and can even issue a Buster Call against the pirates.
He is known as the magma man, as his Devil Fruit ability Magu Magu no Mi gives him the ability to transform into magma and create magma attacks.
2. Sengoku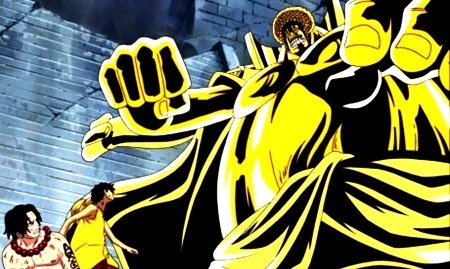 It's uncertain if Sengoku or Akainu is the stronger, but as the former fleet admiral, Sengoku is undoubtedly extremely powerful.
He is known as Sengoku the Buddha, as his Devil Fruit ability Hito Hito no Mi gives him the ability to turn into a huge Daibutsu. He demonstrated his powers during the Battle of Marineford, easily overpowering Blackbeard (who already had two Devil Fruit powers) with his shockwave attacks.
Sengoku is also known to have stopped one of the toughest characters in the past. Together with Garp, they defeated Shiki the Golden Lion. He is also capable of beating Jack who is the right-hand man of Kaido.
1. Garp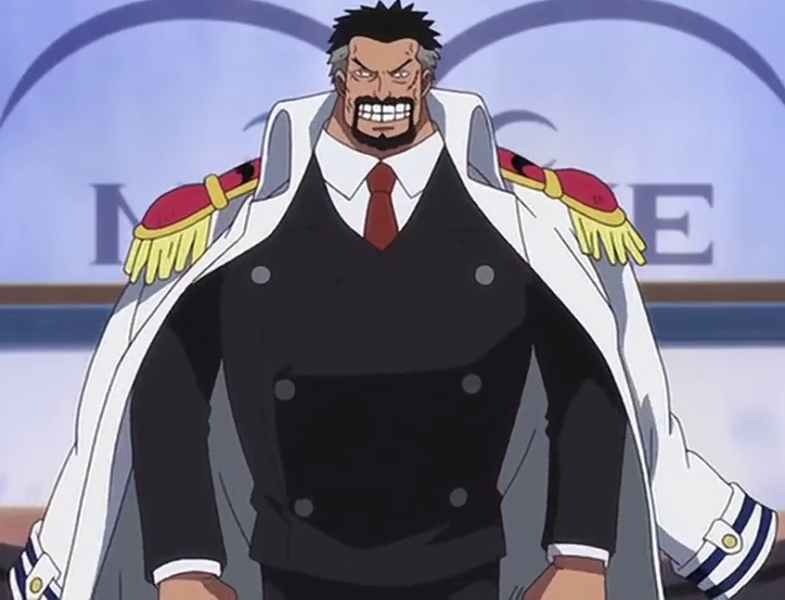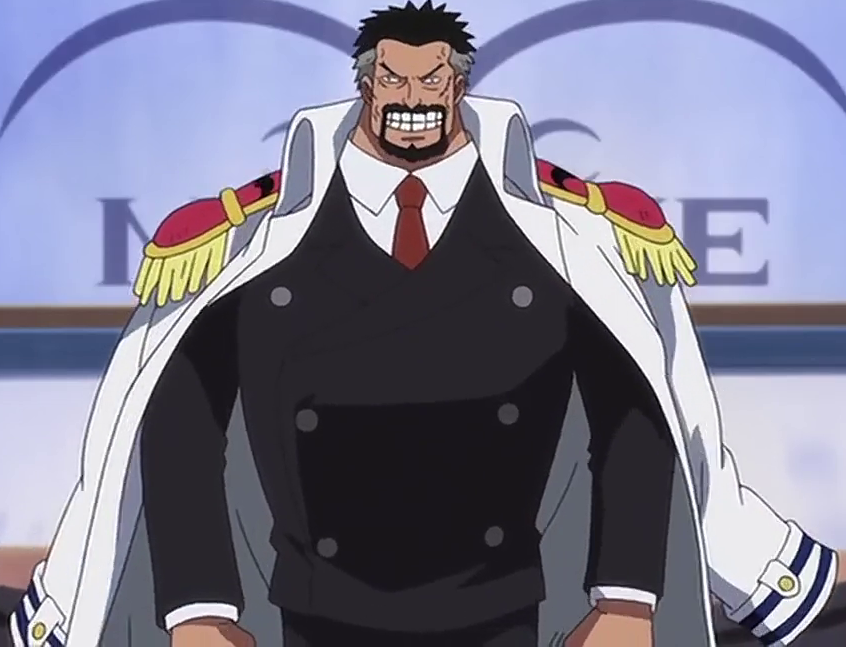 First on the list is none other than the Hero of the Marines. Monkey D. Garp who is Luffy's grandfather used to be one of the strongest characters of all time. He is still a vice admiral now as he rejected the position of admiral many times, not wanting to answer to the Celestials.
Together with Gol D Roger, they were capable of defeating the Rock Pirates in the past, which consisted of Rocks D. Xebec, Big Mom, Kaido and Whitebeard (among other big names).
He was also capable of defeating Don Chinjao (bounty of 500 million) in a single punch in the past.
Even though he's already old, he is still extremely powerful. He easily struck down Marco (first commander of Whitebeard Pirates) during the Battle of Marineford.
There is no doubt that Garp is one of the strongest marines (if not the strongest) in One Piece.
---
Related articles:
The Strongest Characters In One Piece With No Devil Fruit Abilities
Top 8 Games Like God Of War To Play Today
Who Is Douglas Bullet In One Piece Stampede?
Top 7 Highest Bounties In One Piece
Strongest One Piece Characters – Top Ten List
Top 7 Best Romance Anime To Watch Today