The world of One Piece is full of powerful individuals that could easily be mistaken as monsters.
From the four Yonko that lord over the Grand Line to the Admirals of the Marines, as well as the various powerful individuals that are capable of literally destroying islands by themselves, One Piece's strongest and most powerful heroes and villains can give any other Shonen series' most powerful characters a good run for their money.
With that said, there's no shortage of strong female characters in One Piece as well.
Numbers-wise, there aren't as many renowned female characters in One Piece. However, of those that we know so far, their full strength are very well on par if not better compared to that of their male counterparts.
Below, we decided to rank 10 of the strongest female characters in One Piece, starting from the weakest.
10. Nami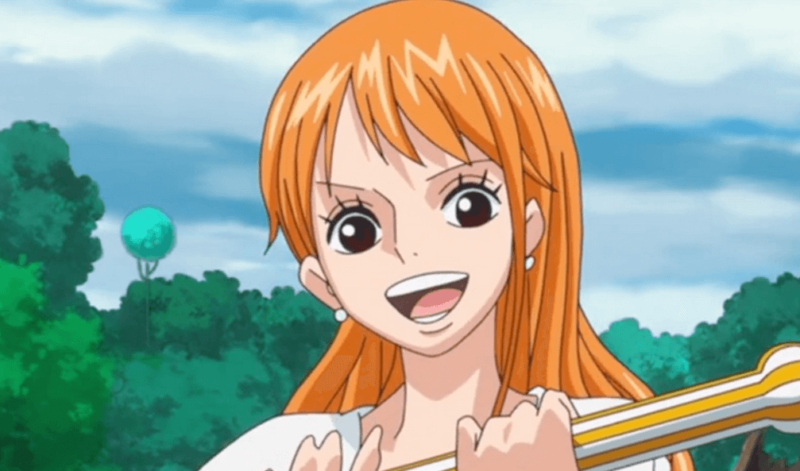 We know, we know. Nami is no longer that weak. She's since gained the power of meteorology, allowing her to deceive enemies with illusions and create tornadoes, just to name a few.
She's also got a new servant in Zeus, who can apparently creating powerful lighting storms, which makes her even scarier considering she can create thunderstorms herself as well.
The only problem is, among those who are deemed the most powerful in One Piece, Nami is, well, relatively weak.
9. Nico Robin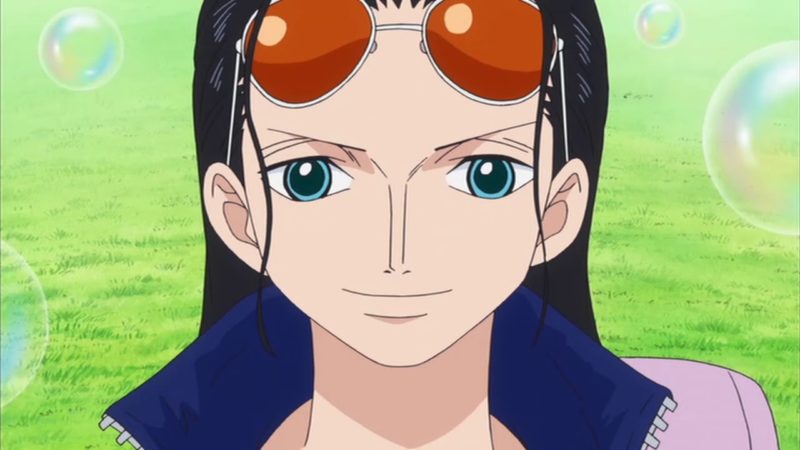 Having been on the run from the World Government for over two decades, Nico Robin was forced to fend off for herself, turning into quite the powerful fighter even well before she joined the Straw Hat Pirates, thanks mostly to her Devil Fruit, the Hana Hana no Mi.
However, upon joining Luffy and the rest of the crew, Nico Robin's power grew exponentially.
Following the time skip, Nico Robin's been shown to be able to fuse thousands of limbs to create giant appendages.
Using this ability, Nico Robin can pretty much take entire fleets down by herself is she so wanted.
But, given the context of our list, Nico Robin doesn't even begin to compare to some of the women ranked above her. This is especially true since we know that she isn't even a Haki user herself, which is quite surprising, to say the least.
8. Stussy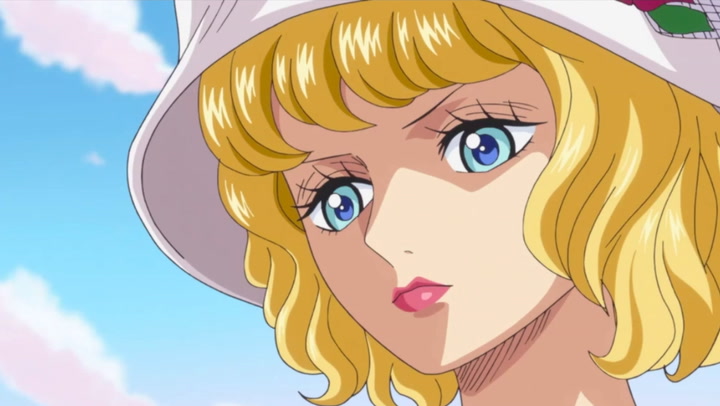 Making her first appearance during the Whole Cake Island arc, Stussy is actually a member of the Cipher Pol Aigis Zero, which happens to be the World Government's most powerful intelligence agency.
Think of it as like the Central Intelligence Agency, otherwise known as the CIA, but for One Piece.
Being a member of such an organization is a guarantee that Stussy is no pushover. However, what really warrants Stussy's placement on our list is the fact that she is a confirmed user of two forms of at least two forms of Haki and is a known Rokushiki master.
For those that don't know or don't remember, Rokushiki is a special, superhuman martial arts style first introduced during the Water 7 arc by CP9 agents.
7. Monet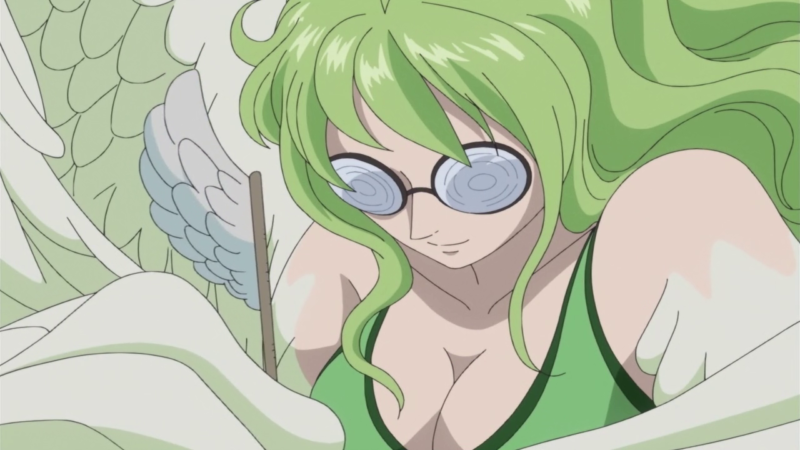 A Devil Fruit user, Monet was a serious threat who had the ability to fly because she was a harpy, and the ability to control or become snow, thanks to the Yuki Yuki No Mi.
In combat, Monet was able to fend off the likes of Luffy and Zoro post-time skip. However, she would admit herself that she could never beat both in combat, but could only hold them off for a while.
But, considering that she was able to take out both Nico Robin and Nami with little to no effort, we know that she's at least more powerful than the two women of the Straw Hat Pirates.
Another one of Monet's feats was taking down the Marine Captain, Tashigi, who is a capable swordsman.
6. Vinsmoke Reiju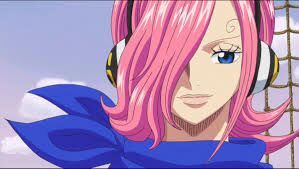 While arguably not as strong as her brothers, Vinsmoke Reiju is no slouch. She did, after all, undergo several genetic modifications, resulting in her possessing superhuman strength and speed.
Not to mention, she also has access to advanced military technology, all courtesy of Germa 66.
The exoskeleton that Vinsmoke Reiju can wear, in particular, protects her from being harmed by conventional weapons.
But that's not all. In addition to being superhuman, Vinsmoke Reiju is also immune to all sorts of poison. In fact, she managed to absorb poison that very nearly killed Luffy, who is someone known for having a strong immunity to poison already.
When you combine all of those facts together, you'll know exactly why Vinsmoke Reiju is deserving this high of a placement on our list.
5. Carrot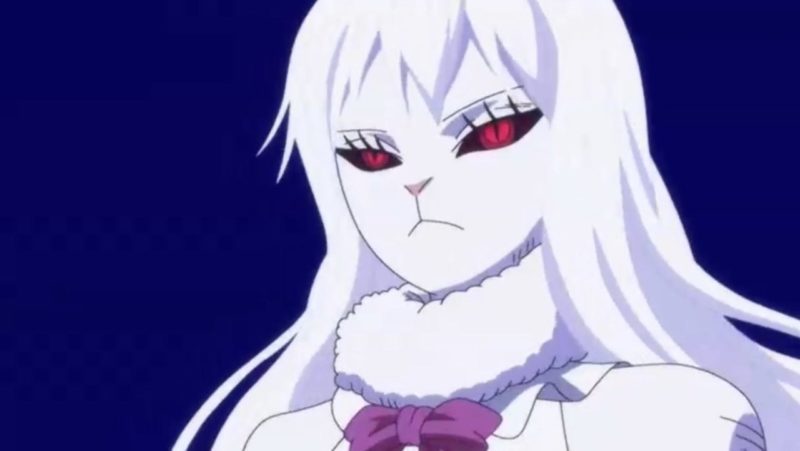 Don't let Carrot's cute appearance fool you, she is someone who you definitely do not want to mess with.
A member of the Musketeer Squad serving under Inuarashi, one of the two rulers of Zou, Carrot is a mink who was naturally born with superhuman strength and speed, already giving her an advantage compared to most fighters, both men and women.
Plus, because she's a mink, she can also generate electrical currents using Electro, which only serves to add to her power.
What makes Carrot really scary though is her ability to use the Mink Tribe's Sulong form.
Having already mastered the form at such a young age, Carrot is able to drastically increase her physical abilities and Electro, allowing her to glide great lengths at amazing speeds.
Carrot used this speed and strength to take down many of Big Mom's pirates, as well as avoid being hit by all of the attacks thrown at her by Charlotte Daifuku, a formidable pirate and one of Big Mom's most powerful sons.
4. Catarina Devon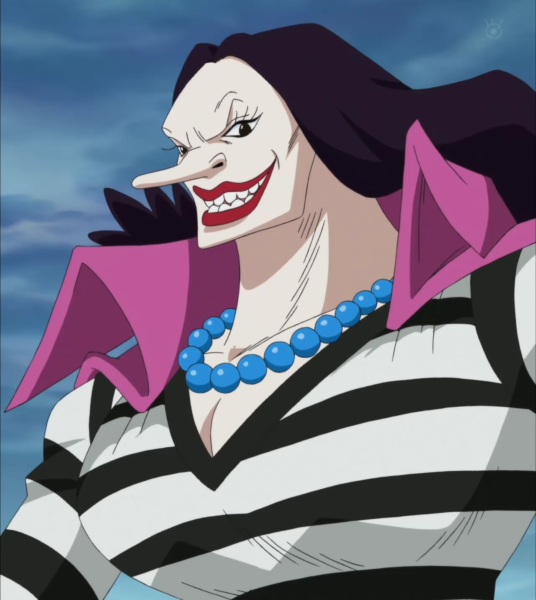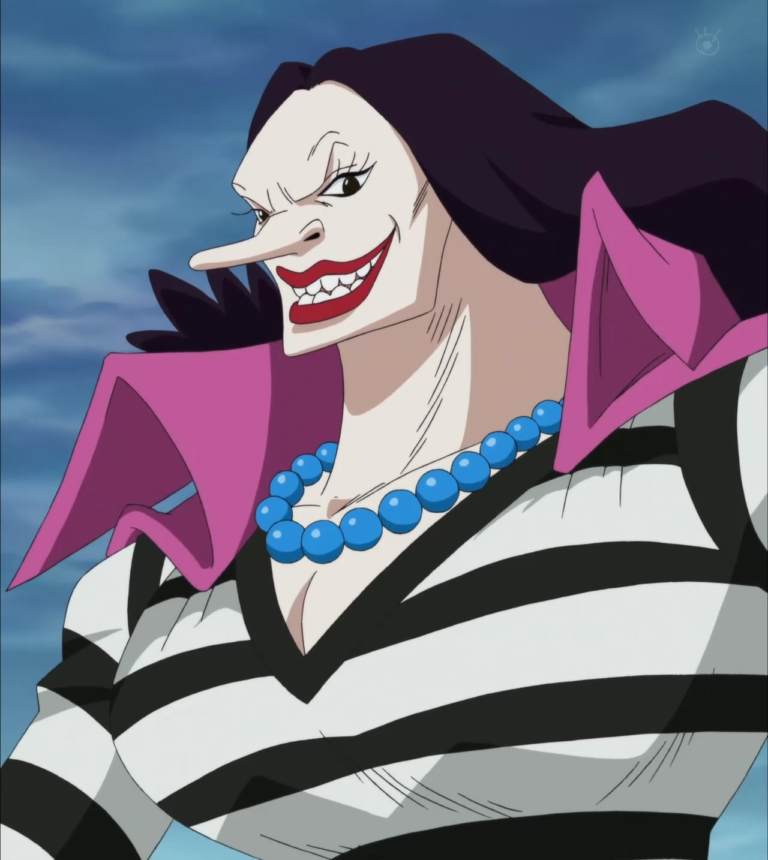 Marshall D. Teach is as formidable as they come. However, just like any other villain, he's not the only one you should be afraid of, as his crew members are equally worthy of respect and fear.
One of those is Catarina Devon, who is also known as the "Crescent Moon Hunter".
We don't really know much about Catarina Devon as we haven't seen her fight just yet. But, when you consider the fact that she's one of the 10 pirate captains serving under Blackbeard, then you know that she is one dangerous pirate.
And, oh, Catarina Devon participated in a life or death battle royale while imprisoned at Impel Down and lived to the tale about is, so there's that too.
Finally, Catarina Devon has the power of the Inu Inu No Mi Devil Fruit, which is a mythical zoan-type Devil Fruit that allows her to transform into other people, as well as a nine-tailed fox.
3. Boa Hancock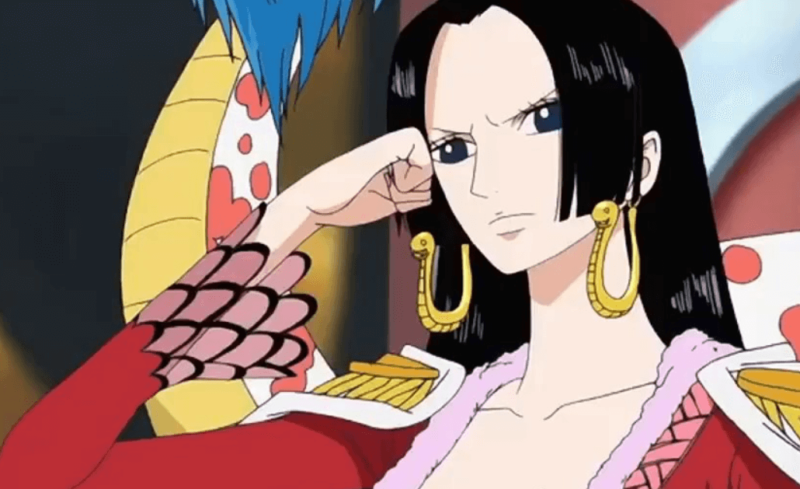 It's easy to forget just how powerful Boa Hancock is. It's probably because of how often she's portrayed, especially when Luffy is around. Plus, she's so beautiful, making it easy to NOT take Boa Hancock seriously.
Just try to avoid making that mistake, or else you'll find yourself stoned and slashed to death by one of the most powerful female characters in One Piece.
What most people tend to forget about Boa Hancock is that she was the only female Shichibukai prior to the disbandment of the Warlords. Not to mention, she's also the empress of Amazon Lily and is the captain of the Kuja Pirates.
Armed with proficiency in all three forms of Haki and the power of the Mero Mero No Mi, Boa Hancock clearly has the strengths to match her looks.
2. Charlotte Smoothie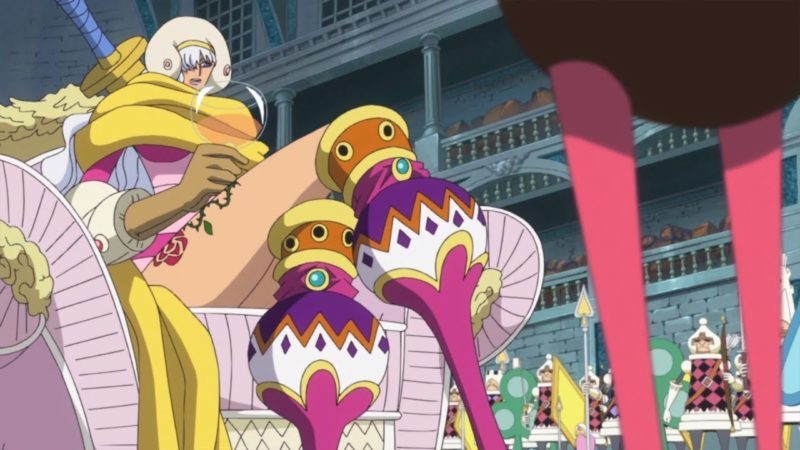 Is Charlotte Smoothie stronger than Boa Hancock? We don't know. Are we willing to bet on it? Well, probably.
The thing is, while Boa Hancock is the only known female character in One who uses all three forms of Haki, she is not exactly as notorious nor her feats so far as noteworthy as that of Charlotte Smoothie.
Along with Charlotte Katakuri and Charlotte Cracker, Smoothie's bounty of 932 million is currently one of the highest of any female character in One Piece and one of the highest ever recorded.
Also, there's something to be said about being the only one of the Three Sweet Commanders to not have lost to Luffy.
1. Charlotte Linlin (Big Mom)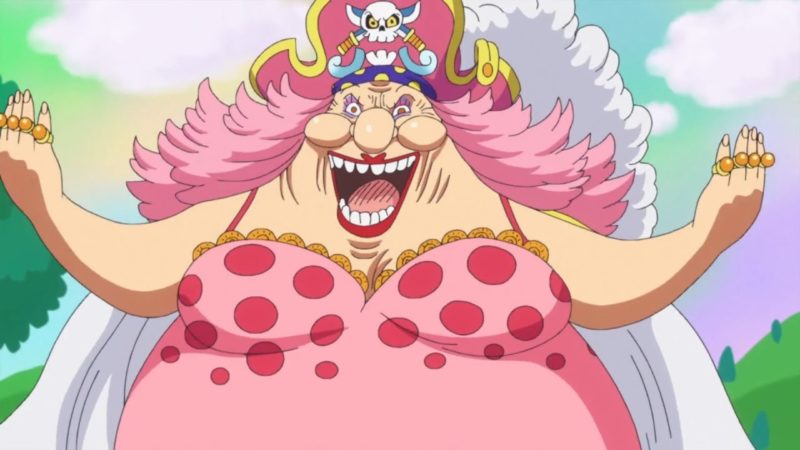 Was this really ever any surprise? As the only female Yonko, Charlotte Linlin, otherwise known as Big Mom, is all but guaranteed the top spot on our list of the most powerful female characters in One Piece.
It is said that at just five years old, Big Mom was already strong enough to throw a fully grown giant with ease. We can only wonder just how much more powerful she has gotten now that she's already in her late 60's, which, in terms of One Piece age, isn't really all that old, especially after we saw her easily overpower Luffy in Gear Four.
In addition to her raw physical strength, Big Mom can also manipulate souls.
Thanks to the Soru Soru no Mi Devil Fruit, Big Mom can use the soul of others to create living foods, animals, and objects, which she refers to as homies.
Her two strongest homies are Prometheus and Napoleon. The former gives Big Mom the ability to control fire. Meanwhile, the latter is a living sword said to be strong enough to have survived an encounter with a fellow Yonko in Kaido.
Final Thoughts
As you can see, One Piece has plenty of powerful female characters, even though they might often be overshadowed by their male contemporaries.
So, if you were ever of the notion that the female characters of One Piece were weak, then we're hoping that our list has helped convince you that they are anything but.
This article was composed by Ray.
---
Related articles:
Strongest One Piece Characters With The Conqueror's Haki
Top 10 Best Arcs In One Piece To Read Or Watch
What Is The "Will Of D" In One Piece?
The Strongest Pirate Crews In One Piece
Who Are The Rock Pirates In One Piece?
The Top 10 Strongest Swordsmen In One Piece