More often than once, Devil Fruits have sort of like been the end-all and be-all in One Piece.
Granting users enormous powers, from the textures of rubber for Luffy to being literally able to send earthquakes all throughout the globe like the deceased Whitebeard, eating a Devil Fruit can grant users the sort of power to literally change the world.
But, here's a fun fact, did you know that Gol D. Roger, widely considered as the most powerful pirate to have ever lived, was not a Devil Fruit user?
The truth is, despite how One Piece seems to revolve around which villain has got the biggest and baddest Devil Fruit power at that particular time, the series has also shown that you do not need to have eaten a Devil Fruit to go toe-to-toe with the monsters, both literal and figurative, that are often see in one of the four seas and over the Grand line.
Below, we decided to rank the 10 strongest characters in One Piece whose strengths were not reliant on any Devil Fruit abilities.
10. Roronoa Zoro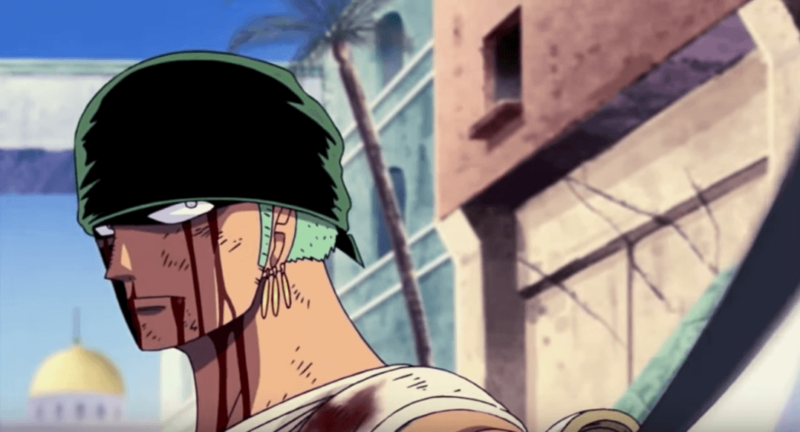 This spot could've been taken by fellow Straw Hat Pirate Vinsmoke Shanji, but we felt like Roronoa Zoro deserves the nod owing to his status as the first-mate and someone who almost always seem to make the first impression of being the captain of the whole crew.
Plus, Roronoa Zoro has got a couple of hundred million over Vinsmoke Shanji in bounty, so there's that too.
A skilled user of both the Busoshoku Haki and the Kenbunshoku Haki, this powerful swordsman has improved significantly throughout the series, having been trained by Dracule Mihawk himself, who's widely considered as the most powerful swordsman in One Piece.
While Roronoa Zoro's ultimate goal is to become better than Dracule Mihawk, he's still not quite there yet.
Still, given all of the exploits and showcases of power that Roronoa Zoro has had so far, we felt that a #10 spot on our list was perfect.
9. Vista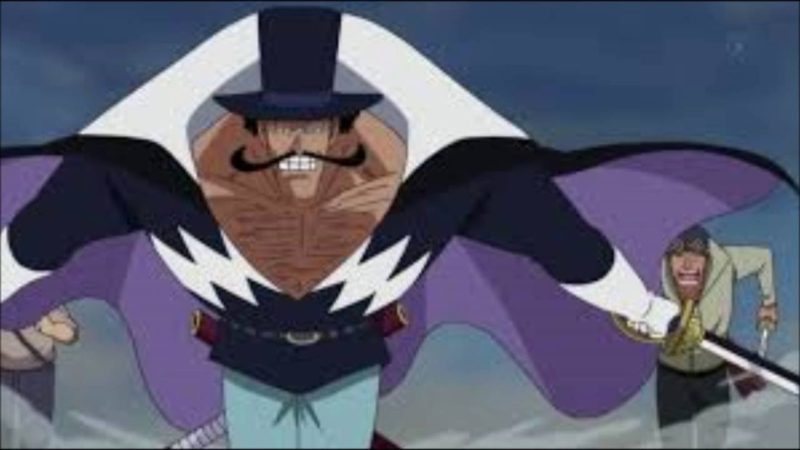 Whereas Roronoa Zoro had to be trained by Dracule Mihawk to even close to sniffing the kind of power that he had always dreamed of, Vista, the commander of the 5th division of the Whitebeard Pirates found himself being complemented by the strongest swordsman in the world.
An experience veteran, Vista has been a pirate far longer than most people's lives. He's been with the Whitebeard Pirates since the time Gol D. Roger roamed the seas, and has had a couple of chances to showcase his power.
A testament to the sheer strength of Vista is how he was able to survive the Battle of Marineford with relatively little to no significant injury.
While there seems to be some debate as to whether or not Vista is a Devil Fruit user or not, it has not been confirmed nor denied.
Until we receive confirmation from Oda himself, we're sticking with the story of him just being a really skilled swordsman.
8. Jinbe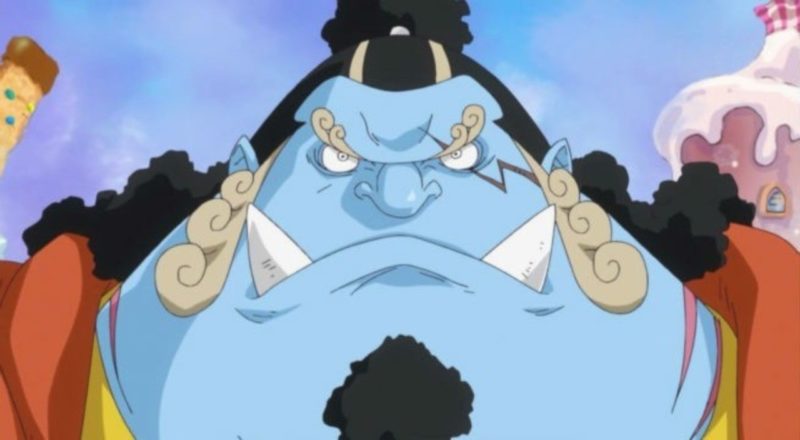 A former Shichibukai and brave enough to pick a fight with one of the Yonko, Big Mom, Jinbei is one tough cookie.
According to the stories, Jinbe once fought Portgas D. Ace, a Logia-user who was immensely powerful, on equal terms for five days straight.
He also once knocked out Gekko Moriah, another Devil Fruit user and a Shichibukai, with just one punch, which further proves just how powerful Jinbe is.
Now part of the Straw Hat Pirates, Jinbe has since only become more powerful since being introduced in One Piece, which only strengthens his hold on the #8 spot on our list.
7. Edward Weevil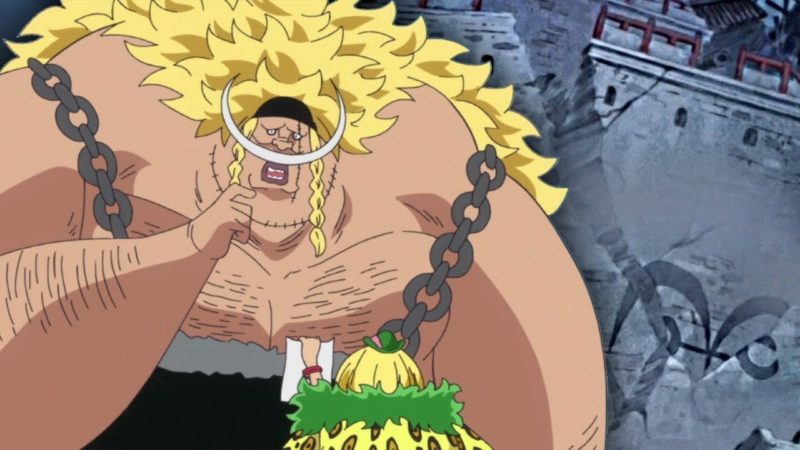 Just how powerful is the self-proclaimed son of Edward Newgate, otherwise known as Whitebeard? At this point, we can't say for sure just yet.
However, Borsalino did throw some lofty praise at Edward Weevil once, comparing him to a younger Whitebeard, which makes it fairly certain that, even though he might not technically be related to the now-deceased "Strongest Man in the World", he is capable of wanton destruction if he ever so pleases.
Given how he easily defeated 16 pirate crews affiliated with the Whitebeard Pirates and even picked a fight against the Marines after the dissolution of Shichibukai, of which he was formerly a member of, we're bound to see more destruction from Edward Weevil in the near future.
6. Benn Beckman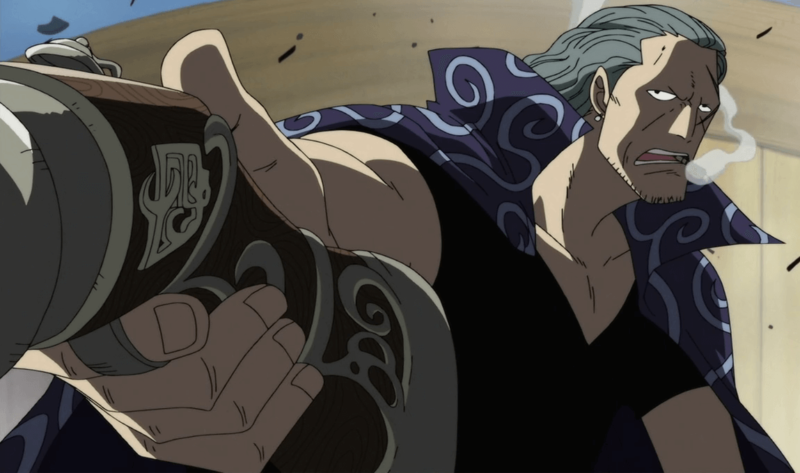 Because of the lack of combat time of the Red Hair Pirates, we can't really say for sure just how powerful the crew is.
We know Shanks is, owing to the amount of respect that evoking his name alone seems to command. However, as for the rest of the crew, we have little to no idea.
But, what we do know is that, of all the crew members of the Red Haired Pirates, one that seems to enjoy the same notoriety as their captain is their first mate, Benn Beckman, who is also believed to be the smartest man in all of East Blue.
Benn Beckman hasn't had much of a chance to show off what he's capable of, but considering how Kizaru, who didn't even hesitate to attack Whitebeard and Marco, backed off when Benn Beckman told him to tells a lot about how the Marine rear admiral respects Benn Beckman.
A fight or two should propel Benn Beckman up our list, but until then, he'll have to sit tight in the #6 spot on our list.
5. Silvers Rayleigh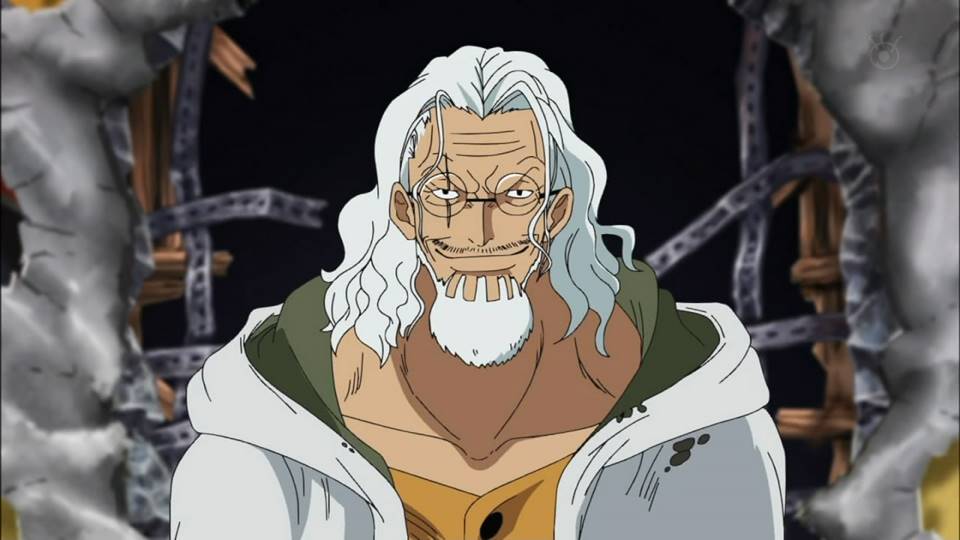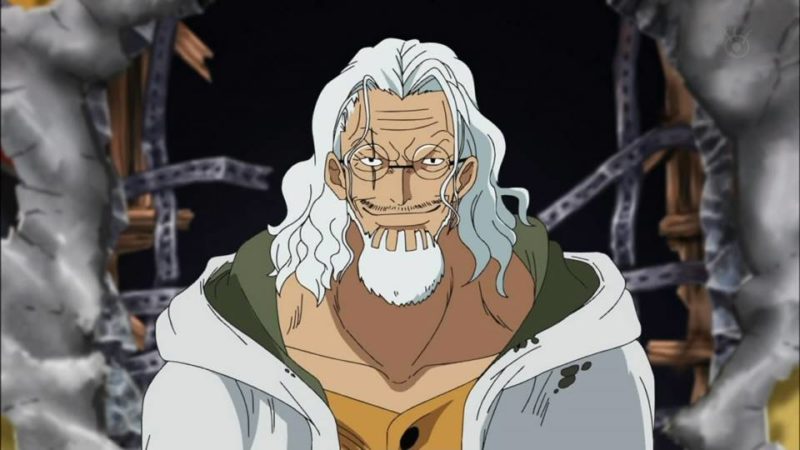 You know, there's just something about first mates of powerful pirate crews that make them so powerful.
We've got Roronoa Zoro and Benn Beckman, as examples, but before those two, Silvers Rayleigh, the right-hand man of Gol D. Roger himself, was the OG first mate who enjoyed arguably just as much infamy as the captain himself.
Even in his old age, Silvers Rayleigh continues to command fear and respect among pirates and marines alike.
Kizaru, for example, couldn't really get past Silvers Rayleigh, despite actually trying, and considering Silvers Rayleigh's mastery of all forms of Haki, we would have loved to see how Kizaru would have fared had he decided to push the issue against the "Dark King" himself.
4. Dracule Mihawk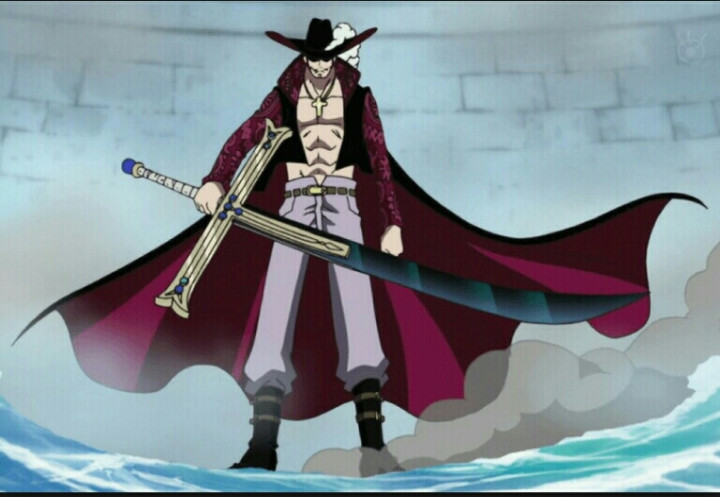 Are we giving too much respect to the man considered as the Strongest Swordsman in the World? Probably. Probably not.
Just like many other of the stronger characters in One Piece, Dracule Mihawk enjoys a certain amount of respect that he doesn't really need to fight to get others to do what he wants.
However, unlike others, he's had a chance to show off a bit, and in those times, things have always turned out in Dracule Mihawk's favour.
The former sparring partner of Shanks, Dracule Mihawk has remained a prevailing presence in One Piece and should likely see more action in future arcs.
3. Monkey D. Garp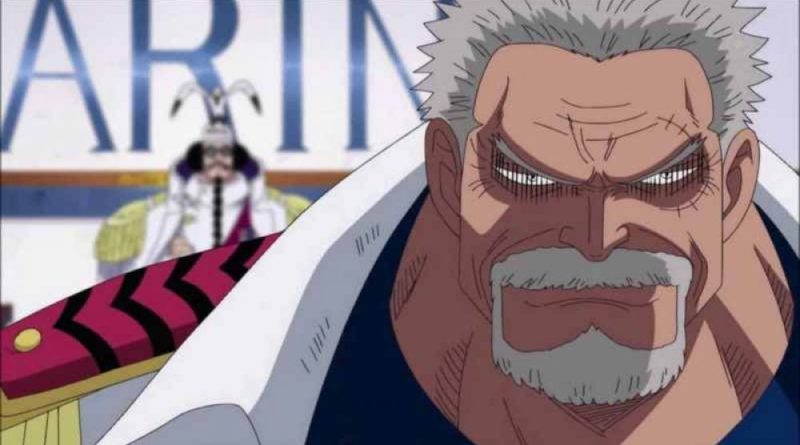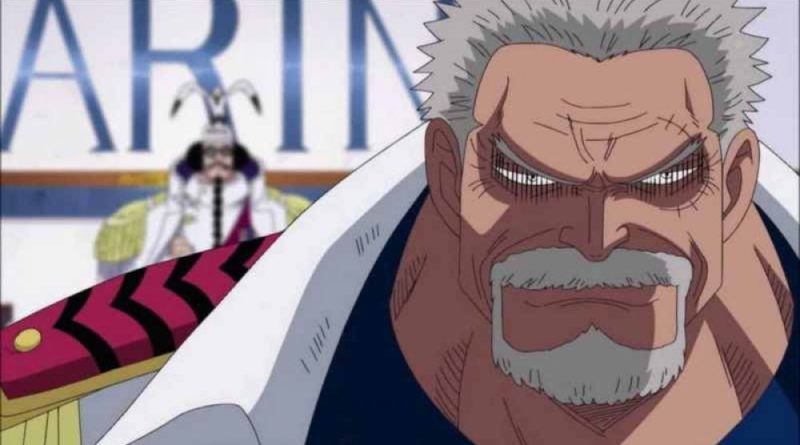 You know how we previously talked about how some characters in One Piece are so powerful that no one really tempts to incur their wrath?
Monkey D. Garp is one of those.
A Marine vice admiral, Monkey D. Garp is also known as the "Hero of the Marines" after having nearly killed Gol D. Roger numerous times before ultimately "capturing" the so-called Pirate King.
But, as we've come to learn recently, Monkey D. Garp had already been considered a legend prior to this, and during his prime, Garp was considered powerful enough to be considered for the position of admiral, which he repeatedly refused.
Monkey D. Garp also easily struck down Marco of the Whitebeard Pirates with his Devil Fruit abilities fully activity and was once had to be fully restrained by Sengoku himself for fear that Monkey D. Garp might have killed Akainu after Akainu killed Portgas D. Ace near the end of the Battle of the Marineford.
In his heyday, Monkey D. Garp no doubt would have been as powerful as Gol D. Roger himself. Together, they even took down the Rock Pirates which consists of plenty of legends like Rocks D Xebec, Golden Lion and even the 3 Yonkous (Whitebeard, Big Mom and Kaido).
Now that he's a bit up there in age though, Monkey D. Garp will have to settle for the #3 spot on our list.
2. Monkey D. Dragon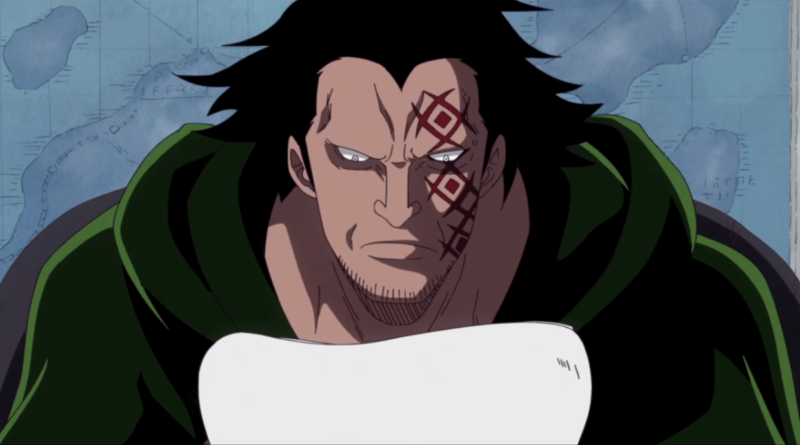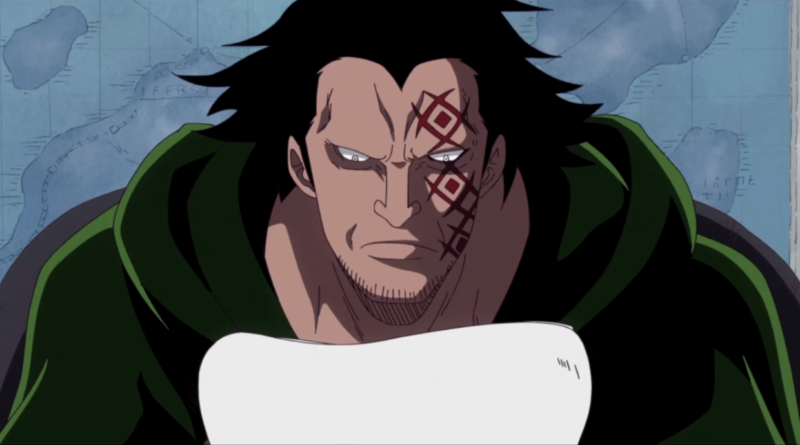 Fighting against the marine is one thing, but standing up to the World Government itself is another thing entirely, and that's exactly what Monkey D. Dragon is all about.
Dubbed as the "Most Dangerous Man in the World", Monkey D. Dragon is also the Supreme Commander of the Revolutionary Army, which speaks volumes about just how powerful he potentially could be.
The fact that he has powerful subordinates like Sabo and Ivankov following his every order only serves to further the notion that Monkey D. Dragon could indeed be one of the most powerful men in all of One Piece.
Besides, being Monkey D. Luffy's father and Monkey D. Garp's son, there's reason to believe that he could be just as powerful if not more powerful than the two of them.
1. Shanks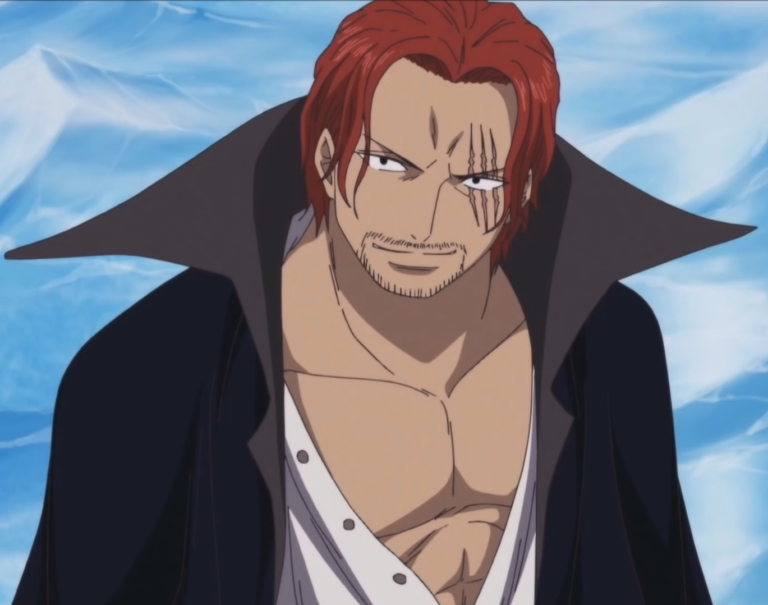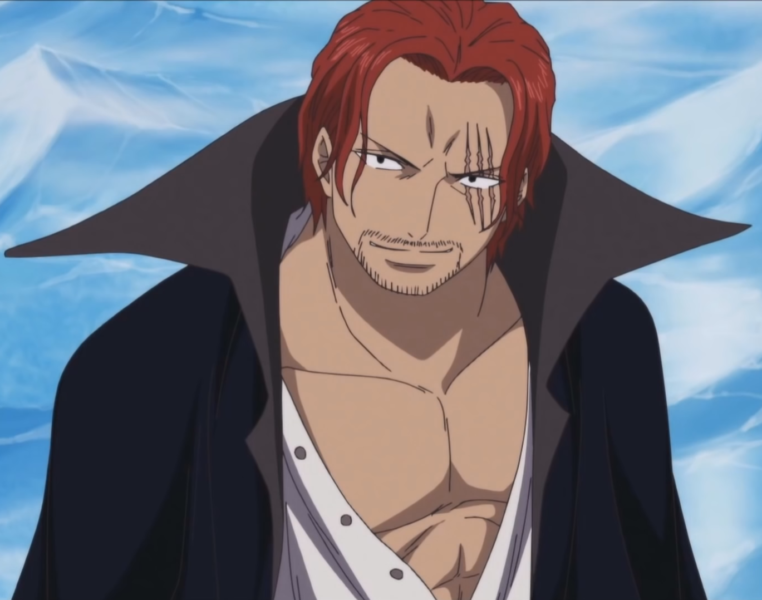 On top of our list is none other than the Red Haired pirate himself, Shanks.
Formerly of the Roger Pirates, Shanks has since risen above the ranks to be considered as arguably the most powerful character in all of One Piece, with Devil Fruit or otherwise.
We haven't really seen Shanks fight much, but his influence throughout the series has always been felt. For starters, he's the reason why Luffy decided to become a pirate. Plus, he once clashed evenly with Whitebeard himself and didn't even sweat it.
Plus, on the way to putting a stop to the Marineford war, Shanks successfully fought off Kaido, another one of the four Yonko, and walked away without so much as a scratch on him.
The fact that only Shanks was able to make Akainu stop chasing Luffy and that Blackbeard, who had two Devil Fruit powers at his disposal in the Yami Yami No Mi and Gura Gura No Mi, admitted that he wasn't strong enough to fight Shanks yet, is more than proof enough that Shanks is not to be trifled with.
We don't really need to see Shanks fight anymore to know just how strong he is.
Just knowing that he's able to accomplish so much already without really fighting seriously is enough to put him in #1 on our list.
Final Thoughts
As you can see, Devil Fruit users don't always the rule world of One Piece.
While majority of the powerful figures in One Piece owe much of their power to having consumed a Devil Fruit, these 10 will prove to you that you don't need one to be considered one of the most powerful to have ever lived.
This article was composed by Ray.
---
Related articles:
The Strongest Pirate Crews In One Piece
Top 7 Highest Bounties In One Piece
The Strongest Marines In One Piece – Top Ten List
Who Is Douglas Bullet In One Piece Stampede?
Strongest One Piece Characters – Top Ten List