Stolen Silver is a quest you will receive in Crossroads in Classic World of Warcraft (WoW).
Your task is to find the stolen silver taken by some raptors below Ratchet.
Here's a walkthrough of Stolen Silver in WoW Classic and its location.
To begin the quest, talk to Gazrog who is in the Crossroads.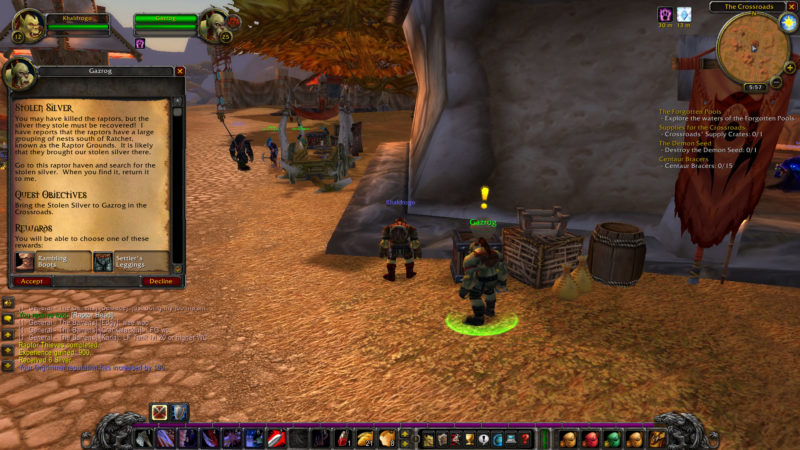 How to find Raptor Grounds
The Raptor Grounds are pretty close to Northwatch Hold. It's southwest of Ratchet.
Its exact location is shown in the map below, marked by the players' location.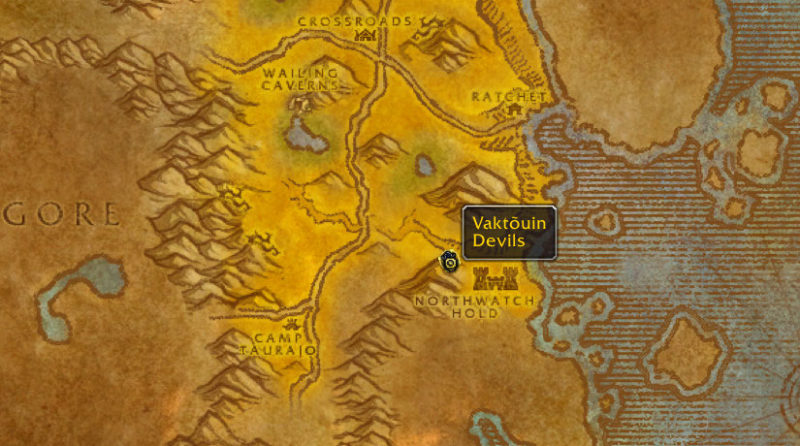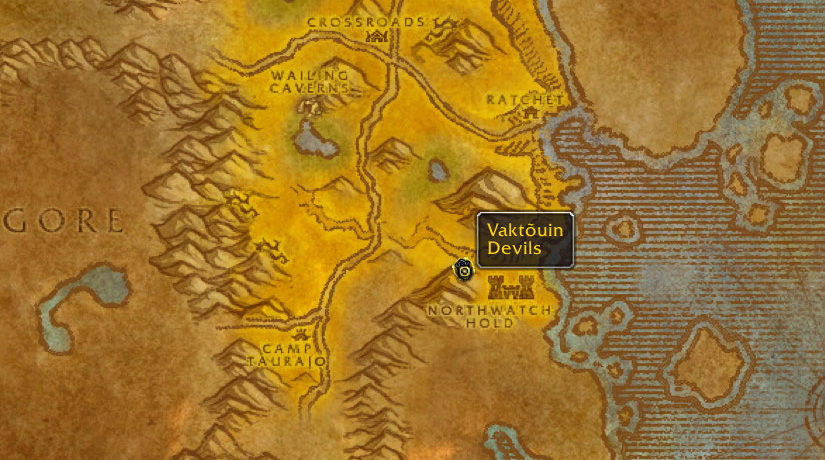 The entrance is as shown in the image below. You will see many tree trunks in between the hills.
Just walk into it.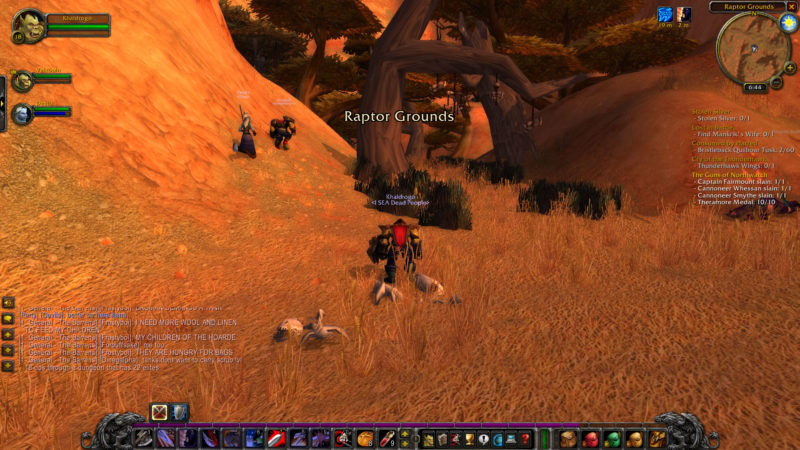 Inside, you will come across Sunscale raptors. Take care of them first.
Stolen silver location
The stolen silver is inside a chest (image below) at the end of the road. You need to wait for a few seconds to loot after another player has taken it.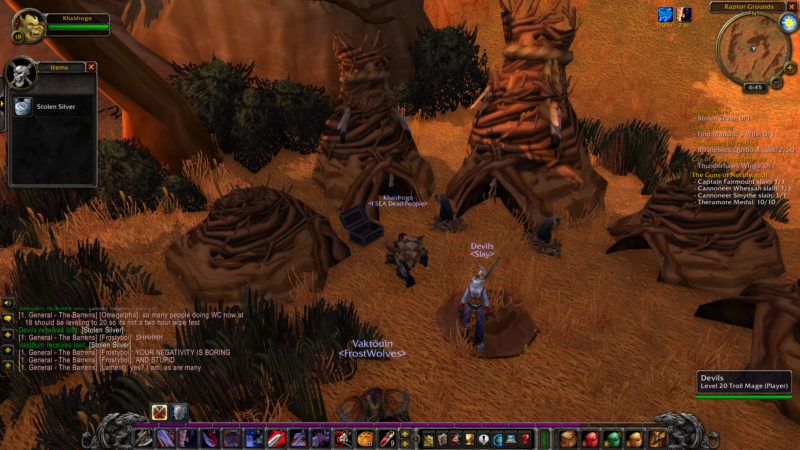 Bring it back to Gazrog and you will get to choose an item plus some silver coins as reward.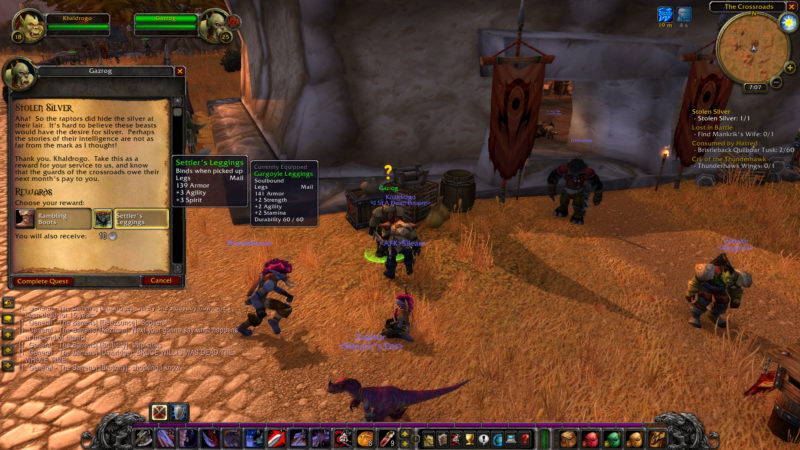 ---
Related articles:
How To Go To Silverpine: WoW Classic Guide And Wiki
Counterattack: WoW Classic Quest Guide And Walkthrough
The Guns Of Northwatch: WoW Classic Guide And Walkthrough
Hezrul Bloodmark: WoW Classic Guide And Walkthrough
Ishamuhale: WoW Classic Guide And Walkthrough
Miner's Fortune: WoW Classic Guide And Walkthrough