Hey guys, I recently wrote a post on Printcious where they sell personalized gifts online. You can get different types of gifts including mugs, t-shirts, lanyards, canvas, cushions and even pillows. Best part of it is that you can customize them. You can insert any image you have in mind and they'll do the printing for you.
You can also find out how to order personalized gifts from the link above. I personally tried out their service and I ordered a Steem t-shirt.
I've been blogging about Steemit recently and by now you should know that it's a social media cum blogging platform that earns you Steem (a form of cryptocurrency). As Steemit will become mainstream soon, I thought of doing a t-shirt on it.
So I ordered from Printcious on the 27th of September for one t-shirt and I customized it myself.
How long did it take my order to be processed?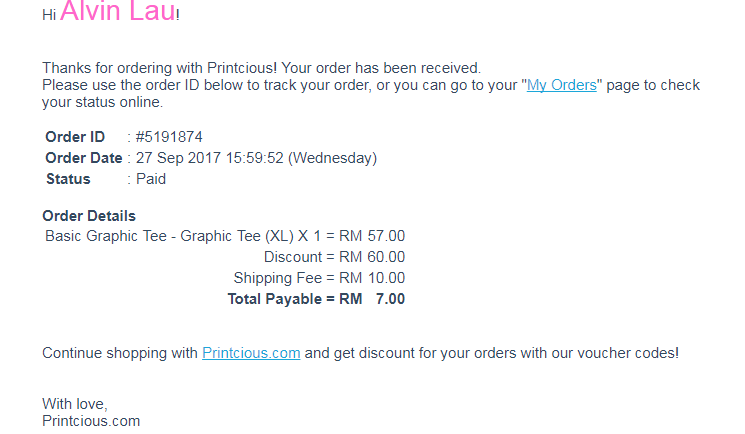 As you can see here, I ordered it on the 27th and I only paid RM 7 as I had a voucher thanks to the Blogger Buddy program.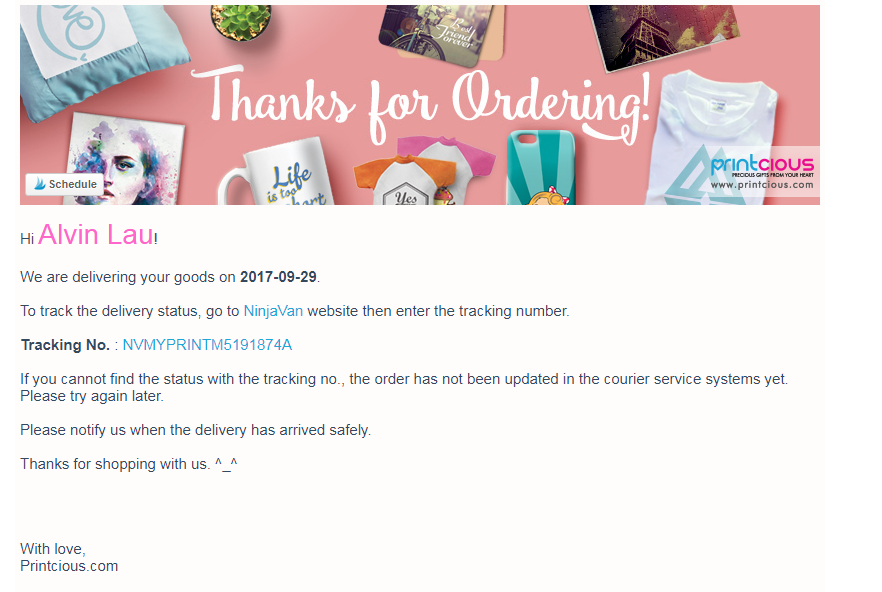 Soon after, I received an email saying that it will be delivered soon and they used NinjaVan as the courier service.
And on the 30th of September, I received my Steem t-shirt in the afternoon! How fast is that? It's definitely faster than most online purchases I've done on the internet.
I never heard of NinjaVan before this but their delivery has been really quick and the product was delivered safely.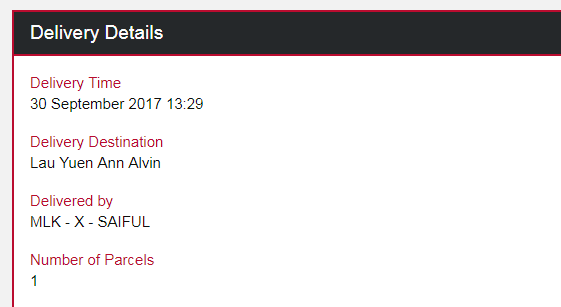 The delivery of the parcel is as evidenced above.
My Steem T-Shirt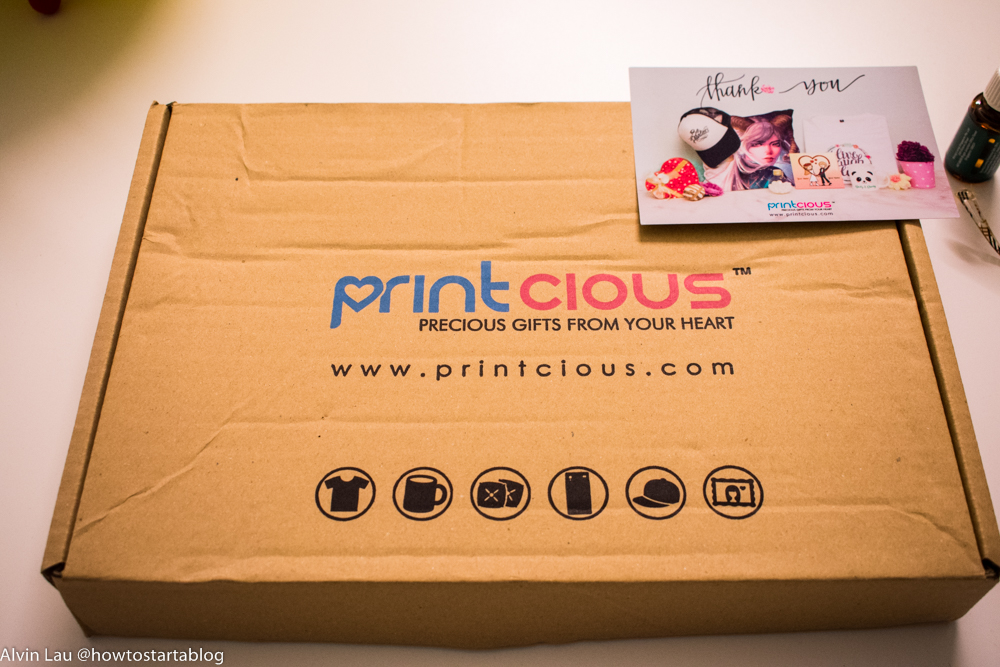 I got my delivery in this box. The design looks great and the product is still in good condition.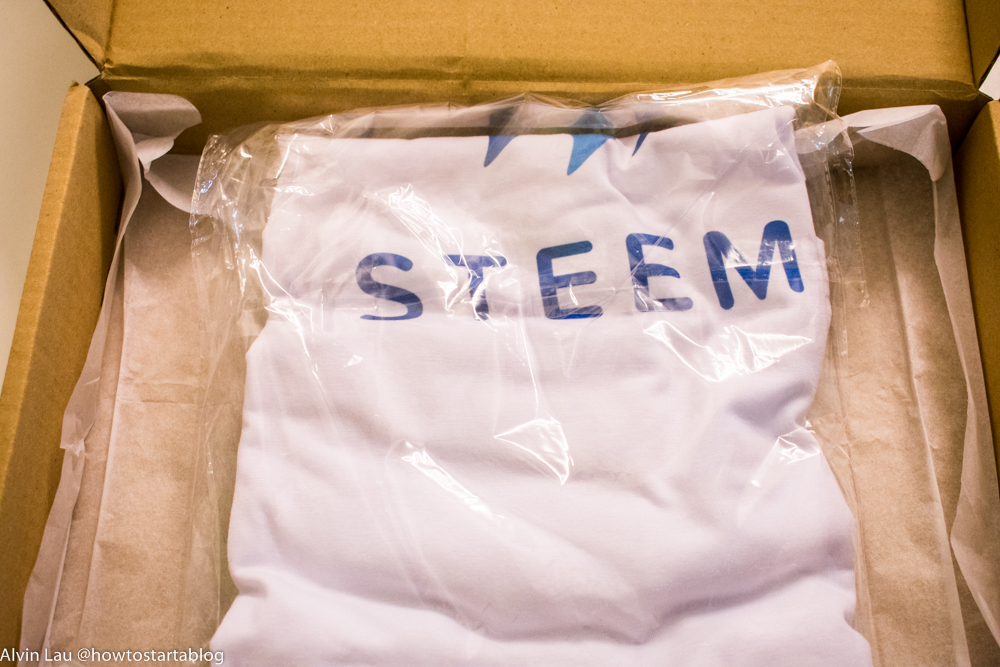 They wrapped the t-shirt properly in a plastic wrapper. Looks good already!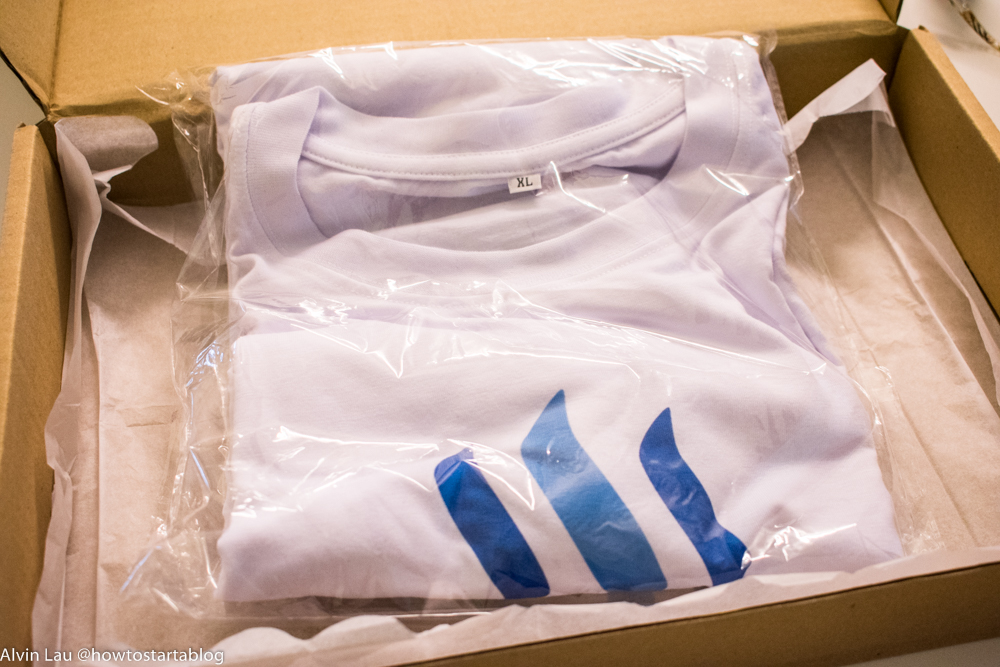 I ordered the XL t-shirt but it wasn't big enough for me. I should have gotten the double XL, so if you're huge like I am, you may want to get the double XL.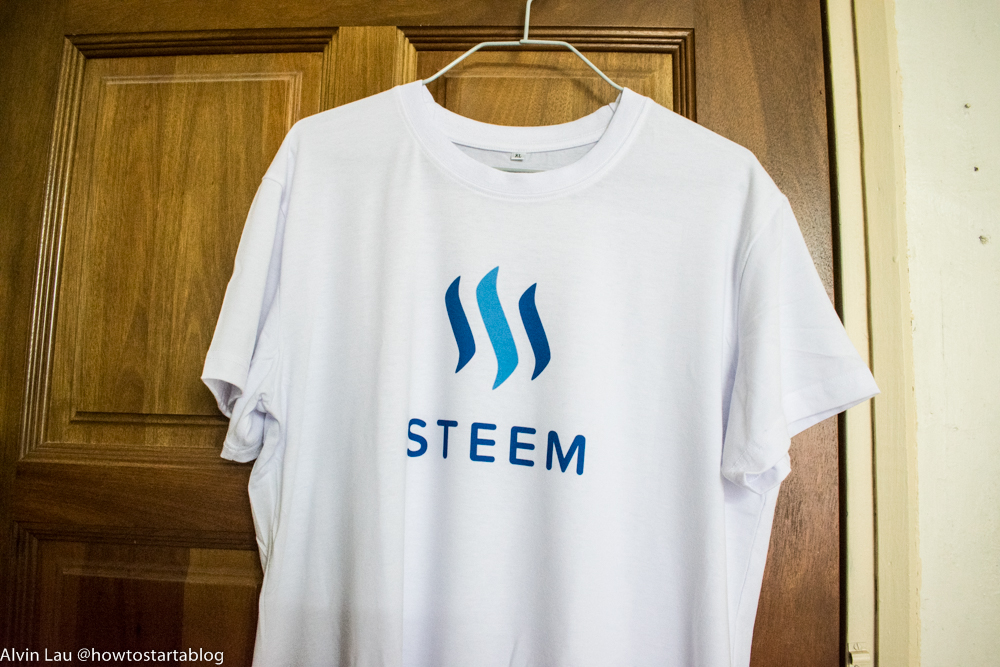 Here's how it looks! The color is on point and it definitely looks better than I expected!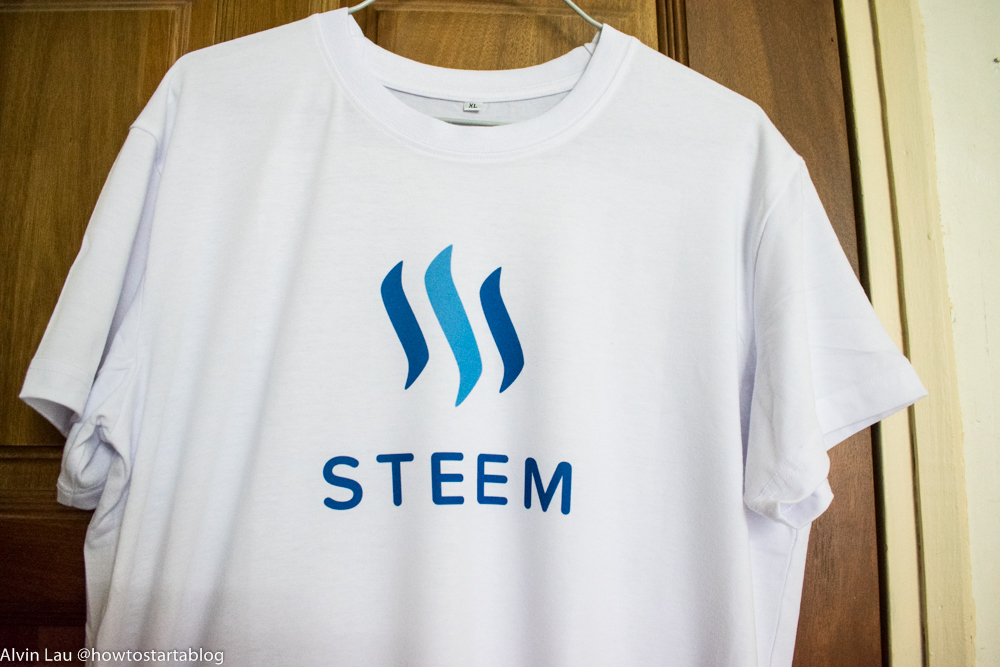 Doesn't it look great?
Will I order from Printcious again?
Definitely! The product that I customized and ordered was up to expectations. What was impressive was the delivery period.
I ordered on the 27th of September (late afternoon) and by the 30th of the same month (early afternoon), the product has arrived.
If you're interested in ordering personalized gifts for your loved ones or for corporate events, you can order from them as well!
Here's the link: Printcious
Thanks for reading!
---
Related articles:
15 Best Minecraft Gifts To Buy For Your Kids Or Friends
SteemHunt Review – Get Paid To Curate Products
SteemPress Review (WordPress Plugin)
3 Ways To Earn Cryptocurrency With No Investment (2018)