In Stardew Valley, copper is a really important material early on in the game, particularly for crafting.
You can build all kinds of items using copper, including a furnace and a tree tapper.
Here's how you can get copper ores and bars in Stardew Valley.
How to get copper ores
Copper is the easiest mineral to mine in Stardew Valley, apart from regular stones.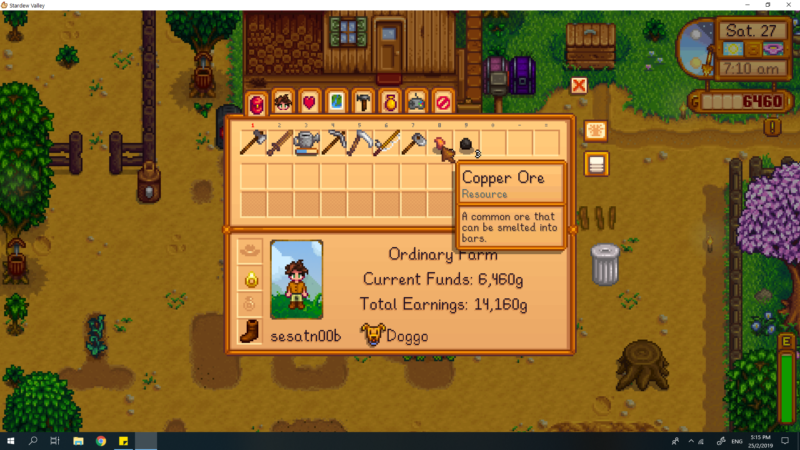 To start finding these ores, go to the mining area, which is on the upper right hand corner of the map.
It is located east of the carpenter's place, and north of the homeless guy.
Inside the mine, most of the copper ores come from the rock which is black and orange in color. Due to the color combination, you won't miss it.
It's not as common as the regular rocks, so you need to keep going lower to find them.
You may also get copper ores randomly from rocks, but it's rare.
How to get copper bars
Once you've obtained copper ores, you need to smelt them into copper bars.
You can do so by first building a furnace under the crafting menu.
You need 20 copper ores and 25 stones to build one furnace. After crafting it, you can place the furnace near your house.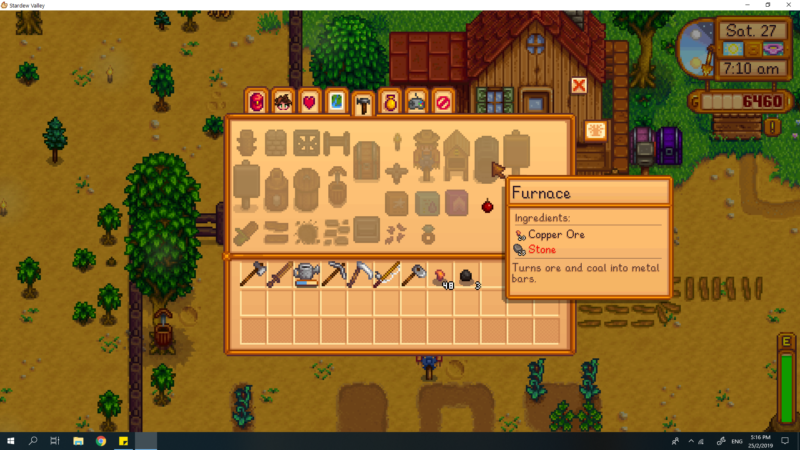 To make 1 copper bar, you need to have 5 copper ores and 1 coal.
You can find coal when you break rocks in the mine. It is given randomly.
Once you have the ingredients, click on your copper ore and place it at the furnace.
You then need to wait a couple of seconds before the bar is ready. Once it's ready, just collect it.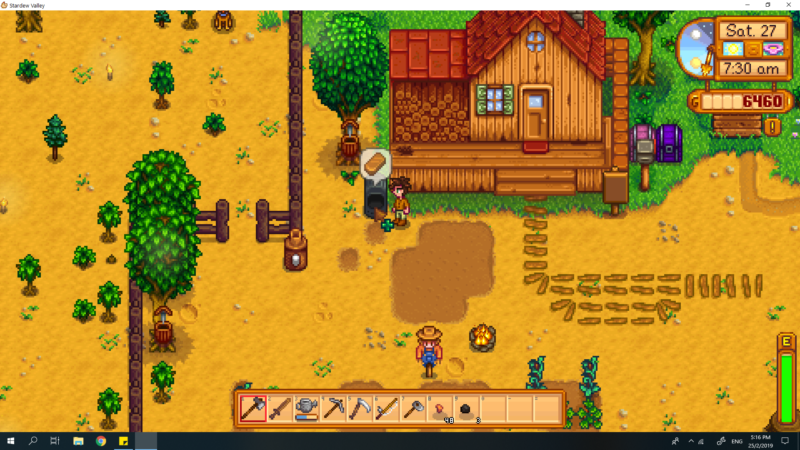 ---
Related articles:
The Best Farm Types In Stardew Valley Ranked
Stardew Valley: How To Do Fishing
10 Games Like Stardew Valley That You Should Check Out
How To Build A Spa Resort: Dragon Quest Builders 2