Spratkings is a side quest you will get on Fallbrook in Obsidian's The Outer Worlds.
Your task is to help Nelson Mayson find the sprat carriers and retrieve his drugs.
Here's a walkthrough of Spratkings in The Outer Worlds.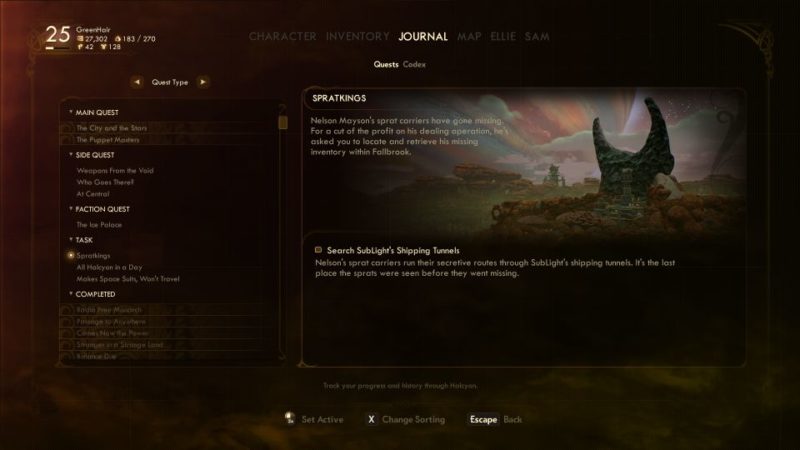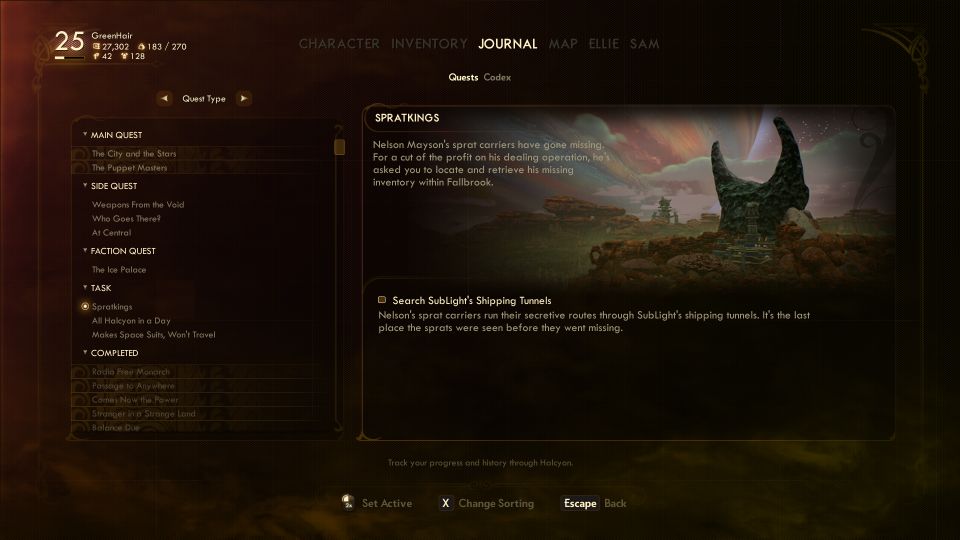 Look for the sprat carriers
Your first objective is to go to the sprat carriers in the sublight storage. The location is marked on the map.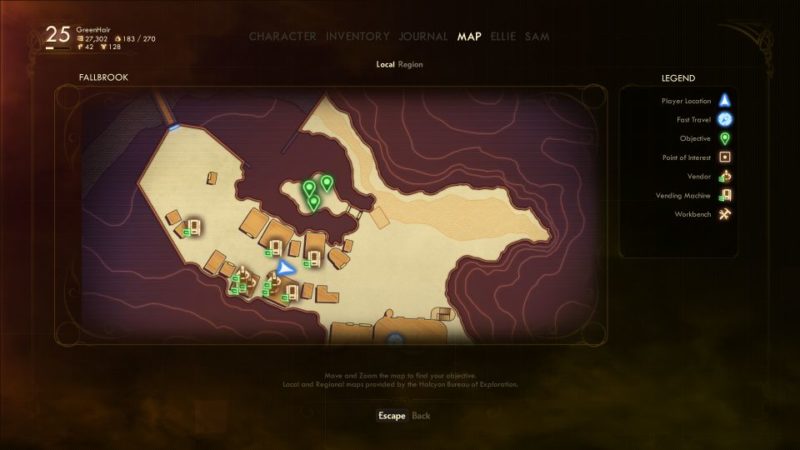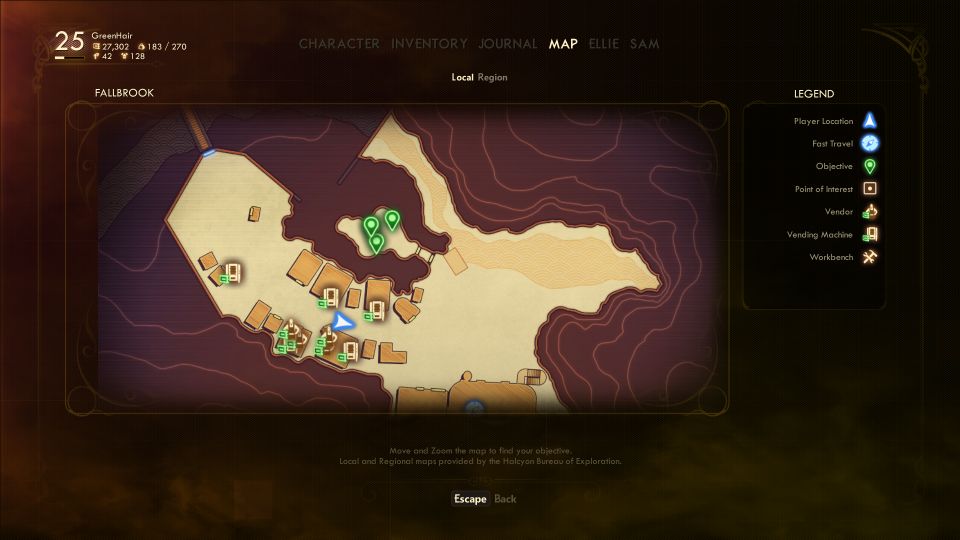 Use the storage key you got from Nelson to open the door.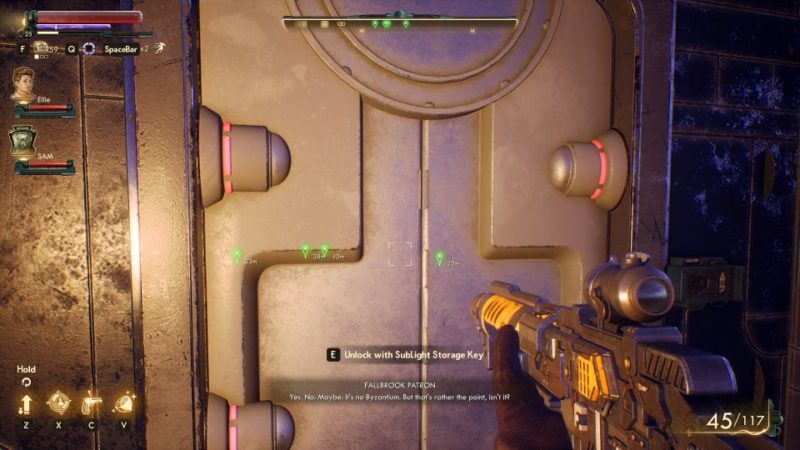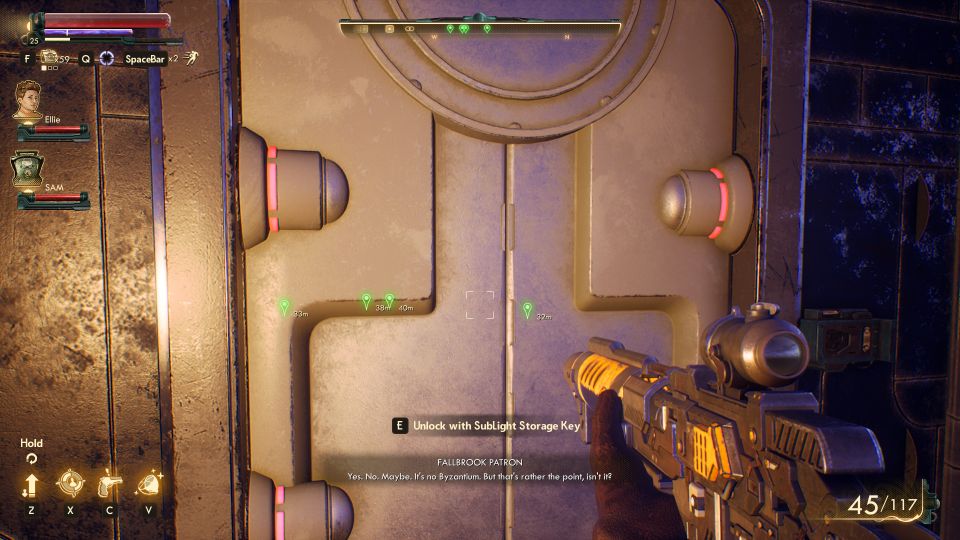 Inside, you'll have to deal with some raptidons first.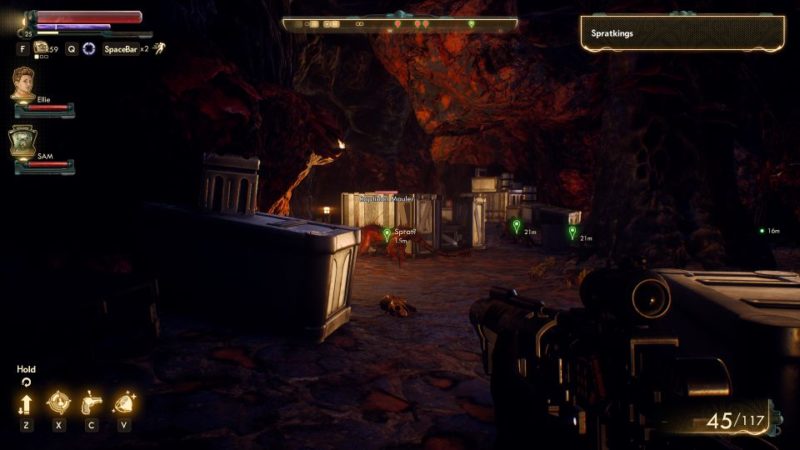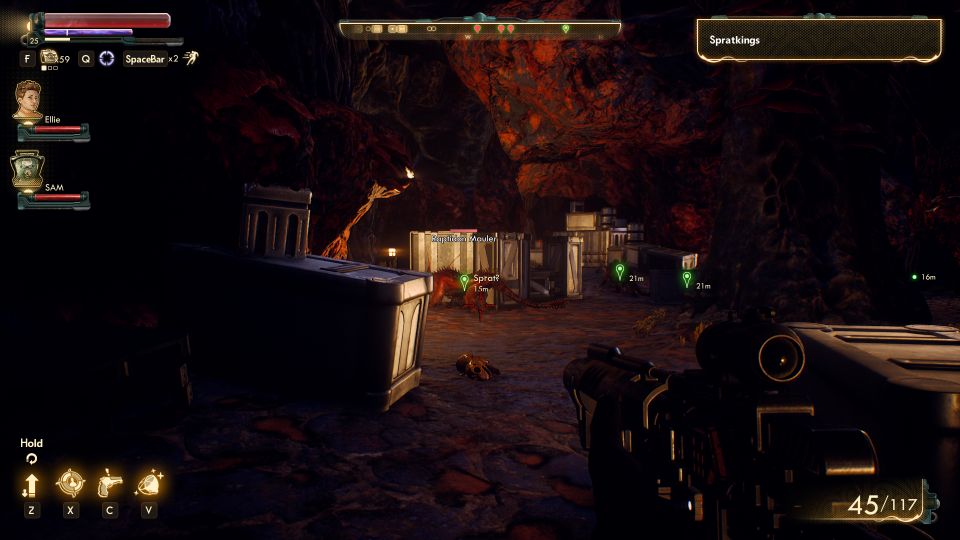 Once the raptidons are dead, acquire his drugs from five sprat carriers.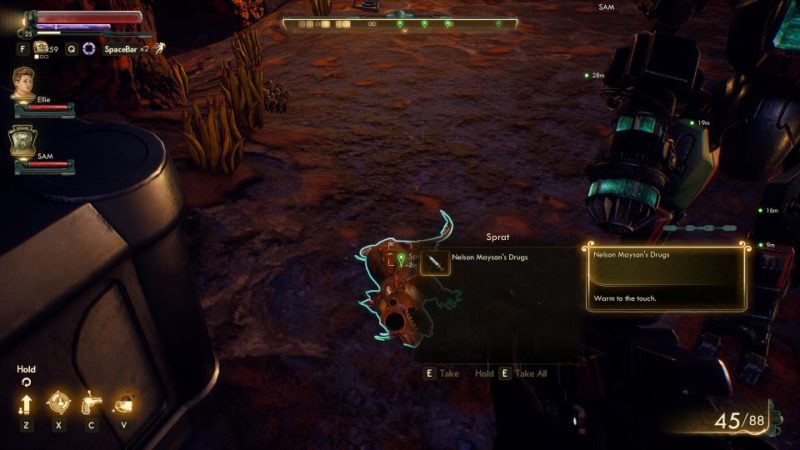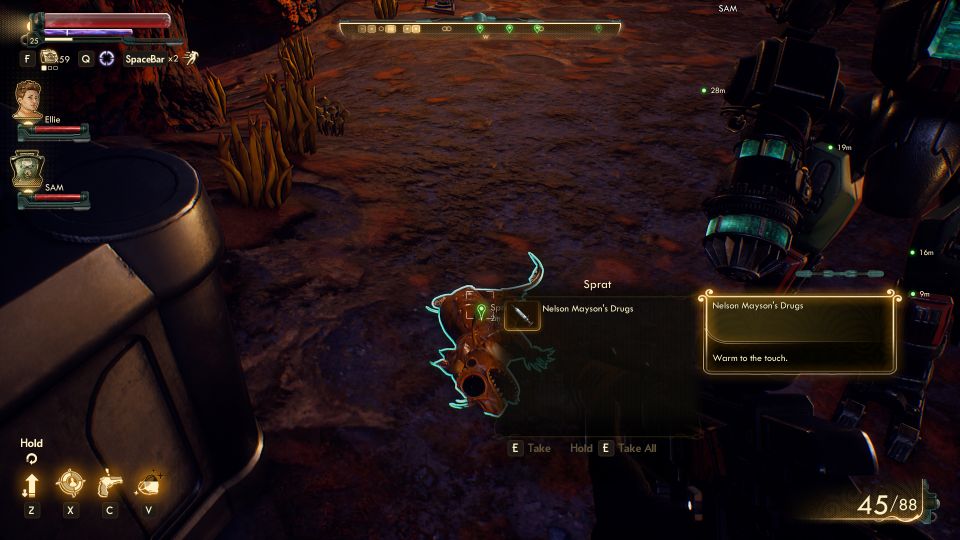 Return to Nelson
Go back to Nelson. You can lie to him that someone stole the delivery if you wish to keep the drugs.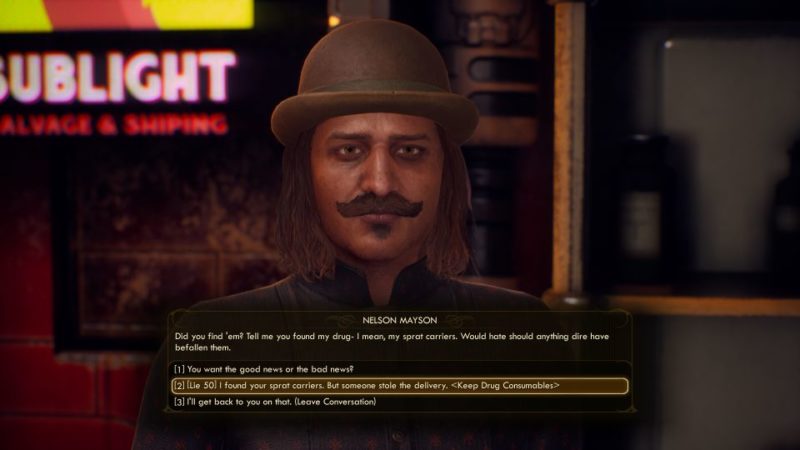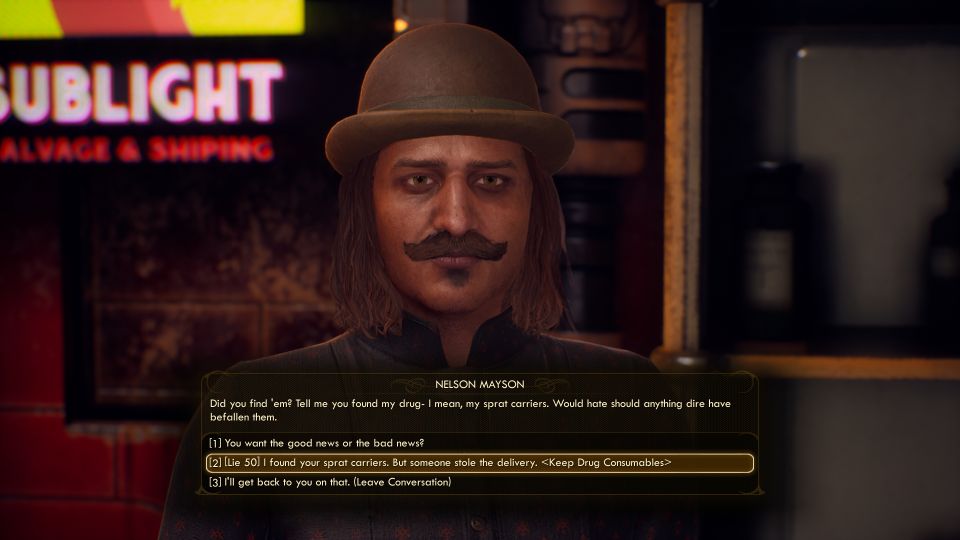 Find the remaining sprat carriers
As some sprat carriers are missing, look for the remaining ones. Go to the location marked on the map.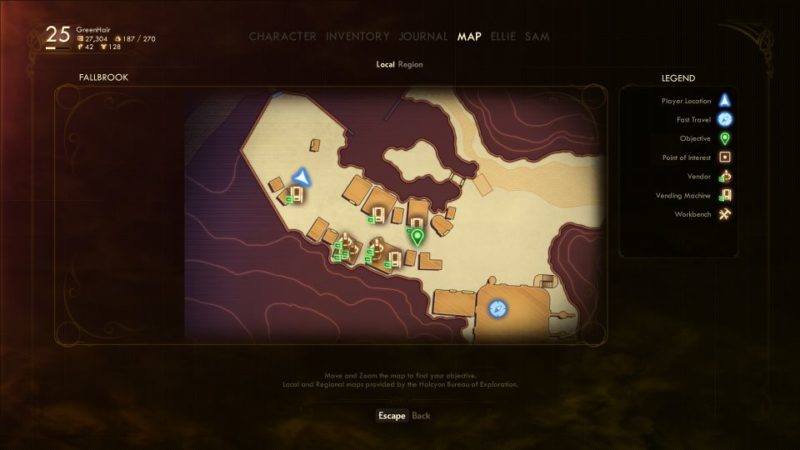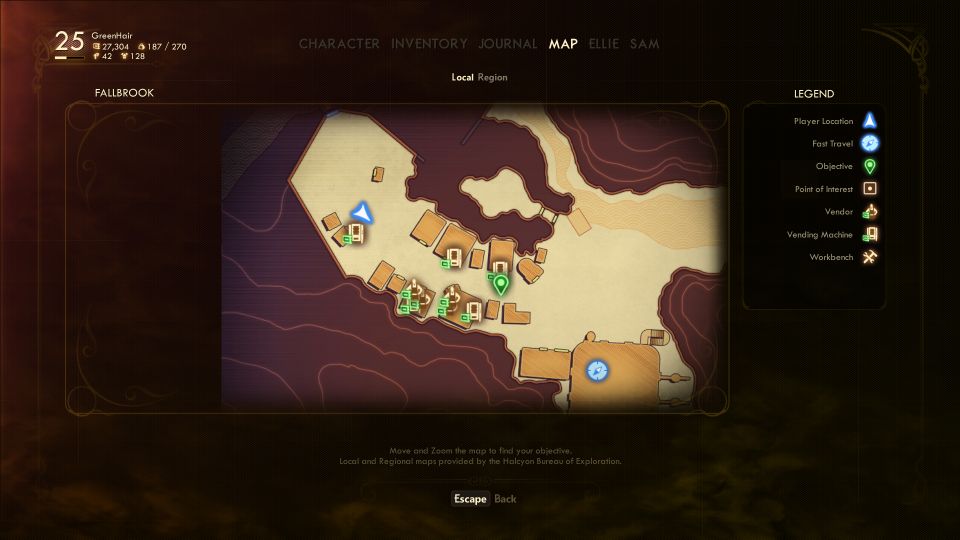 You'll hear Bertrand's voice from the house nearby. Enter the house and you'll find Bertrand and a creature named Mini Malin.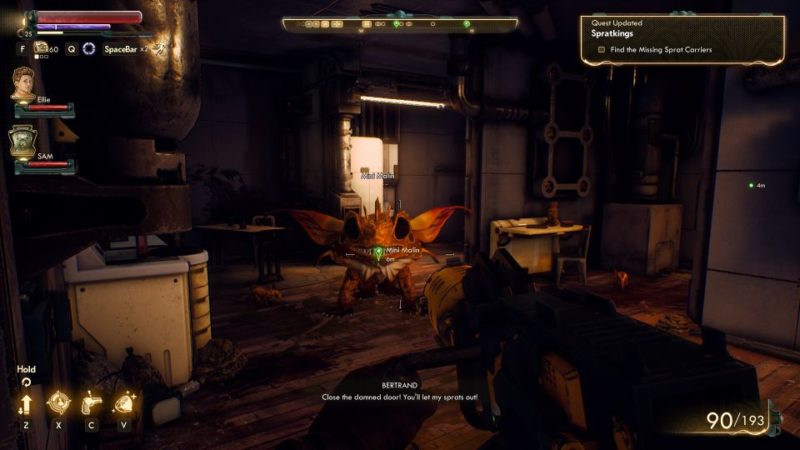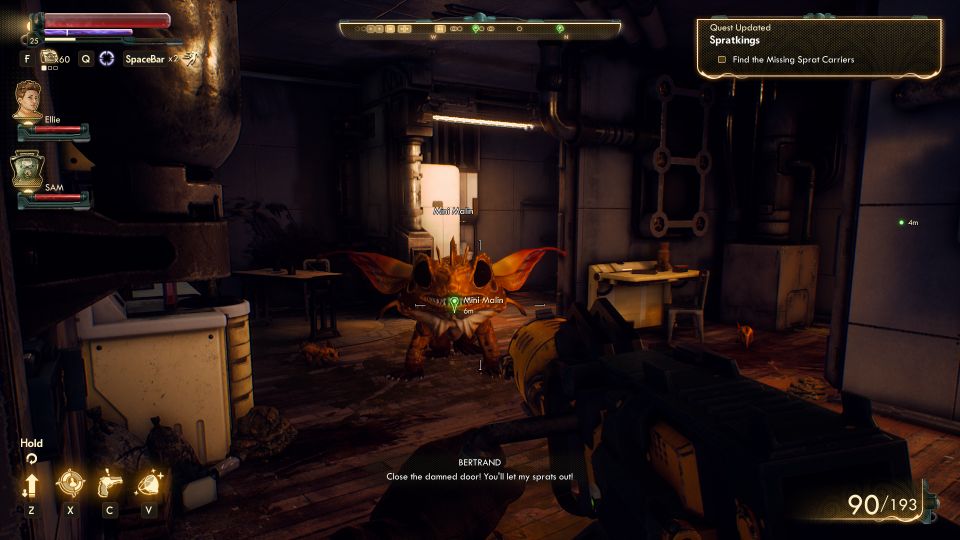 Talk to Bertrand and ask about the sprats.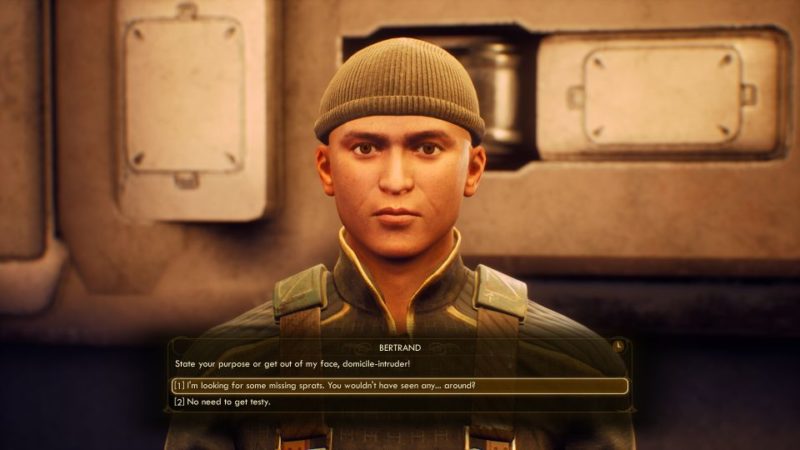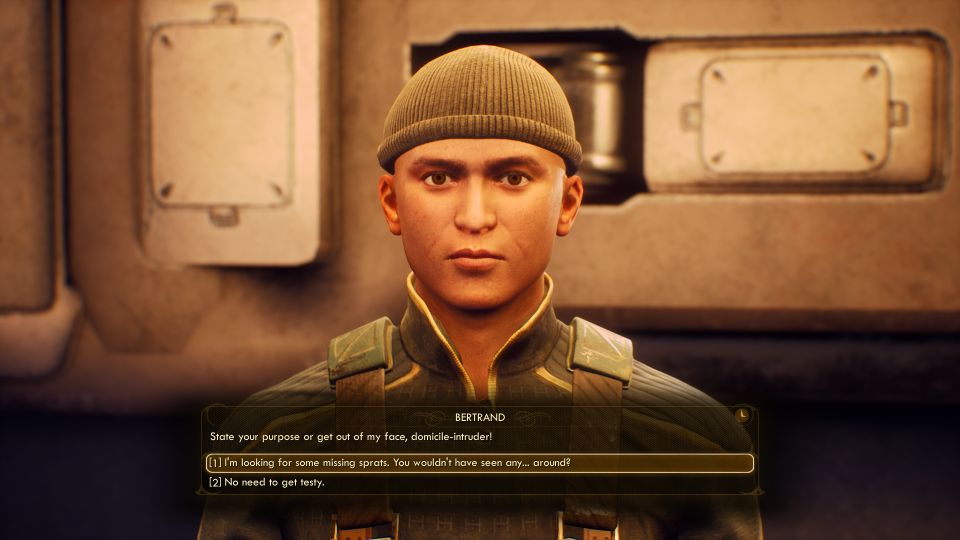 You can use persuade / medical or even attack him to continue. We chose persuade and he let us dig the drugs from the sprats' poop.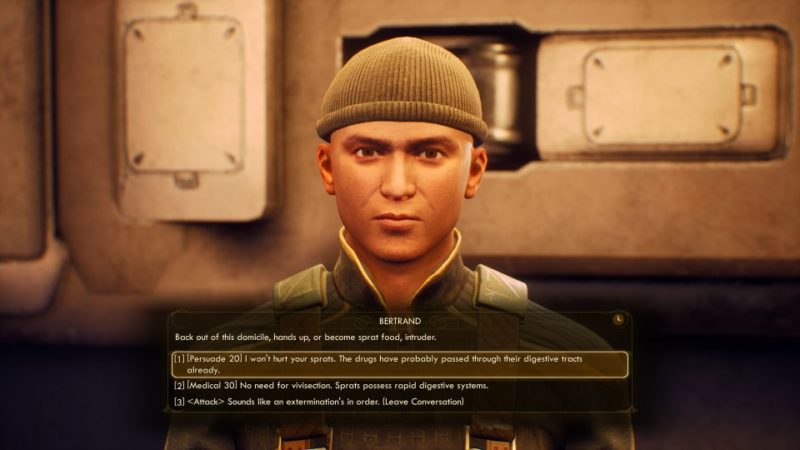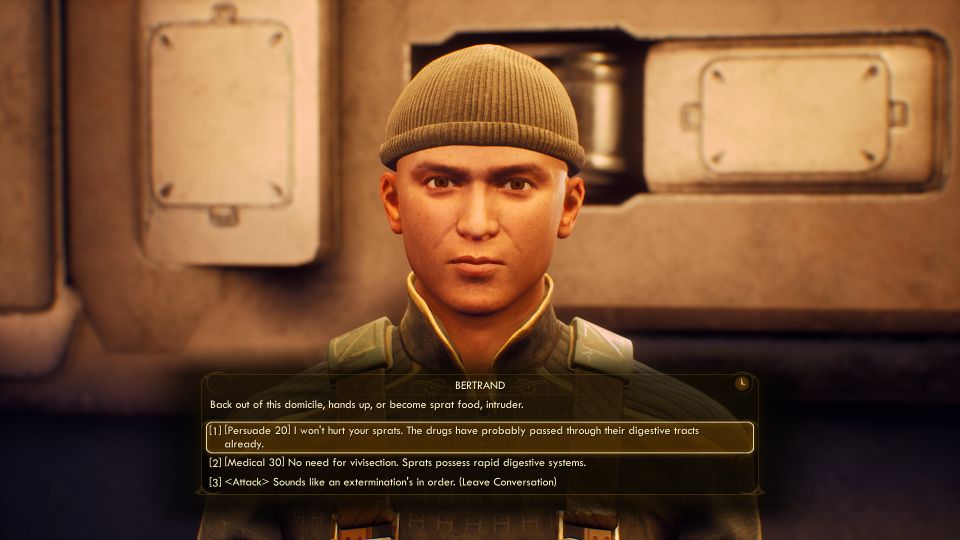 The peaceful option is by persuasion and you just need to pick up the drugs from the sprat droppings.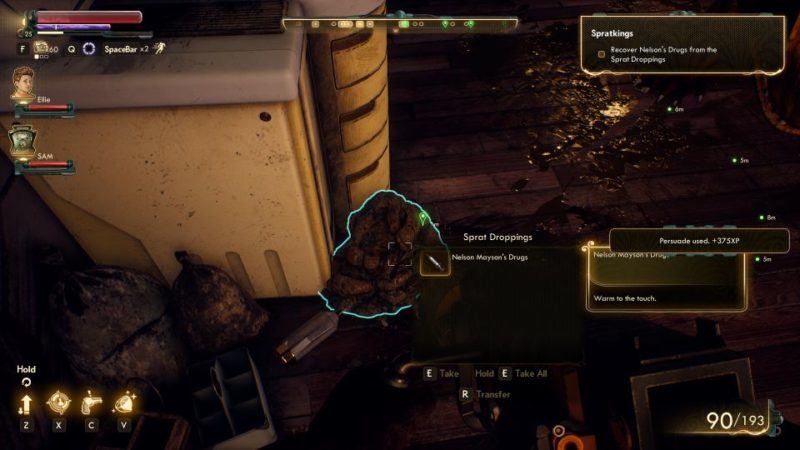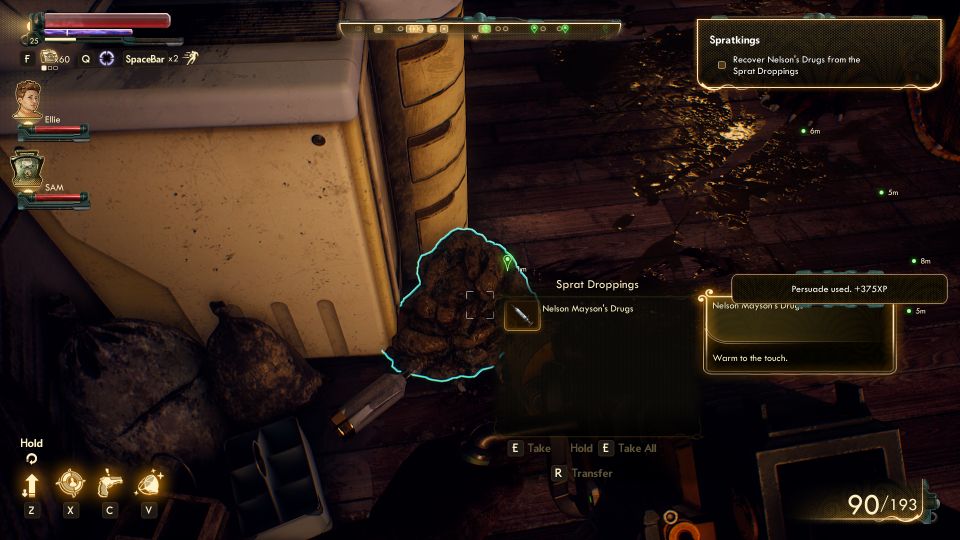 Return to Nelson
Go back to Nelson to complete the quest. You can lie again or just turn in the drugs.
If you lie to him, you can keep the drugs and still get paid.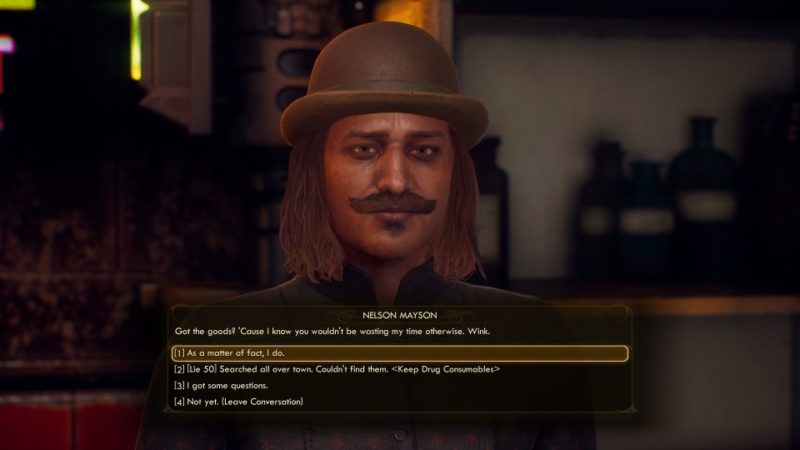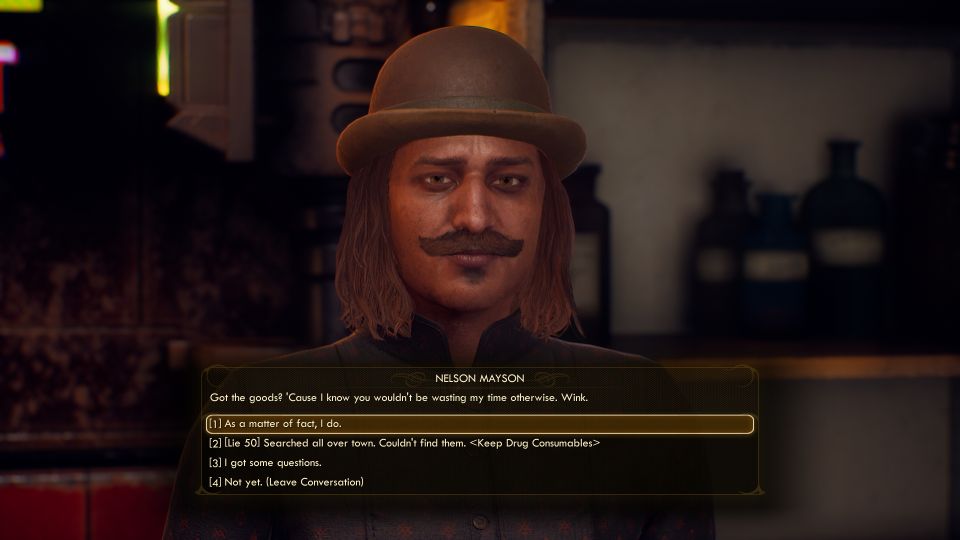 ---
Related articles:
The Puppet Masters: The Outer Worlds Walkthrough
All Halcyon In A Day: The Outer Worlds Walkthrough
Don't Bite The Sun: The Outer Worlds Walkthrough
Kept Secret But Not Forgotten: The Outer Worlds Walkthrough
The City And The Stars: Outer Worlds Walkthrough
Brave New World: The Outer Worlds Walkthrough
The Chimerist's Last Experiment: The Outer Worlds Walkthrough