Song For A Revolution is a side mission in Tom Clancy's Ghost Recon Breakpoint.
Your task is to help Jesus Morrison get information from a spy named Lacey.
Here's a walkthrough of Song For A Revolution in Ghost Recon: Breakpoint.
Recommended gear level: 100+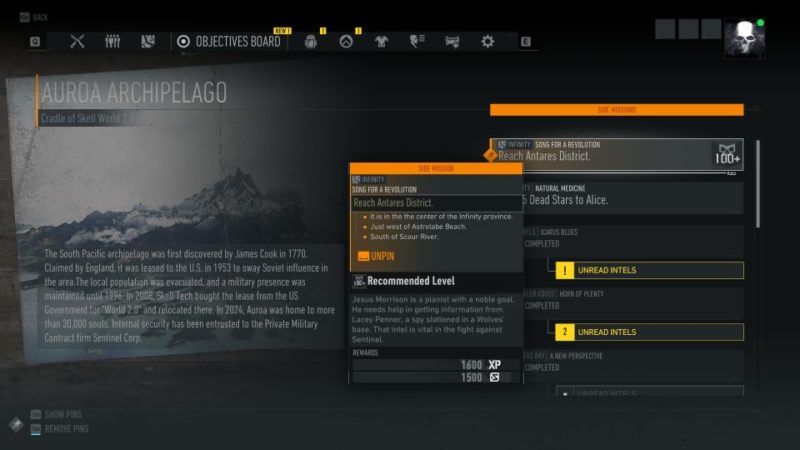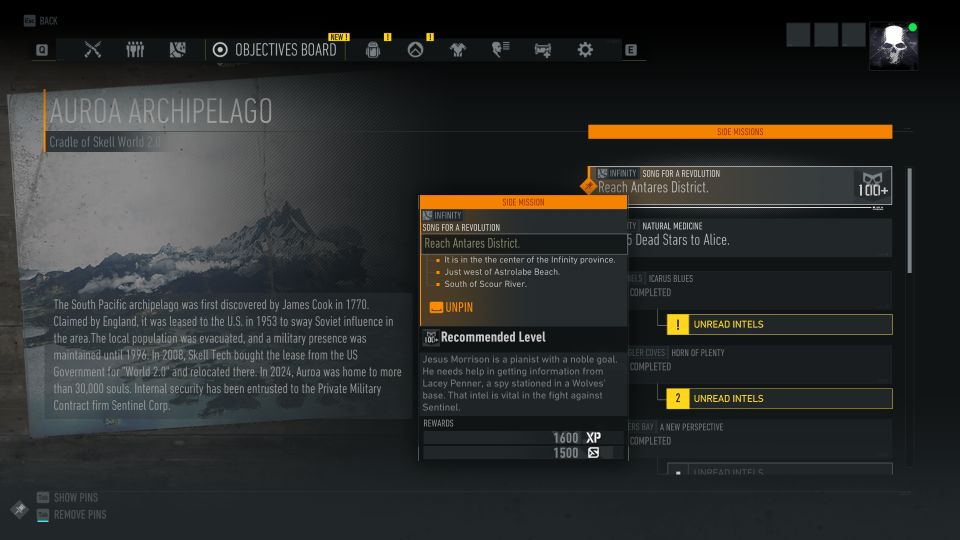 Reach Antares District
To meet Morrison, you need to go to Antares District. It's located in the Infinity province, and the location is shown in the map below.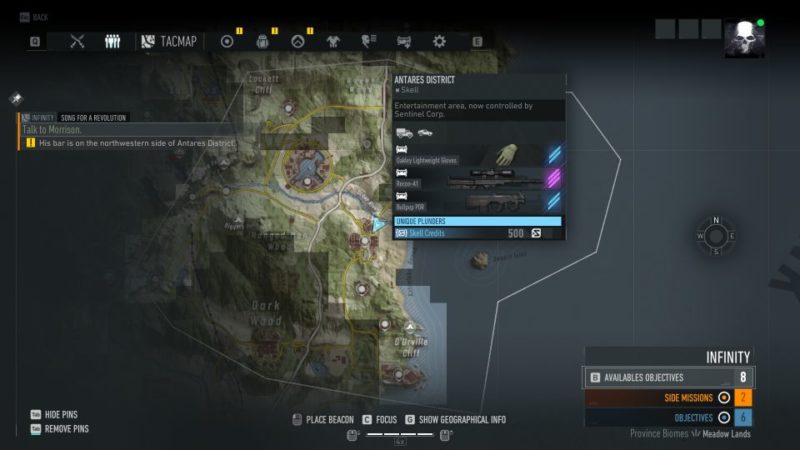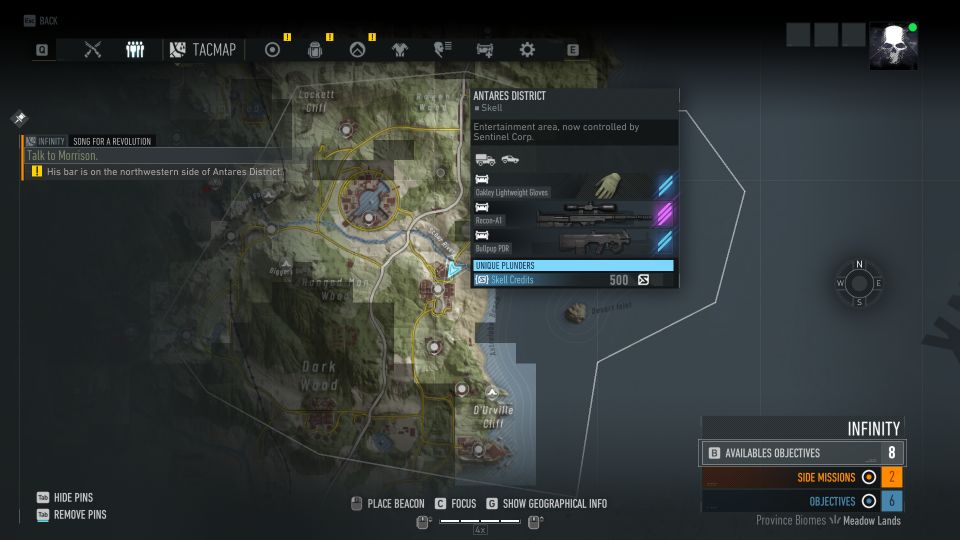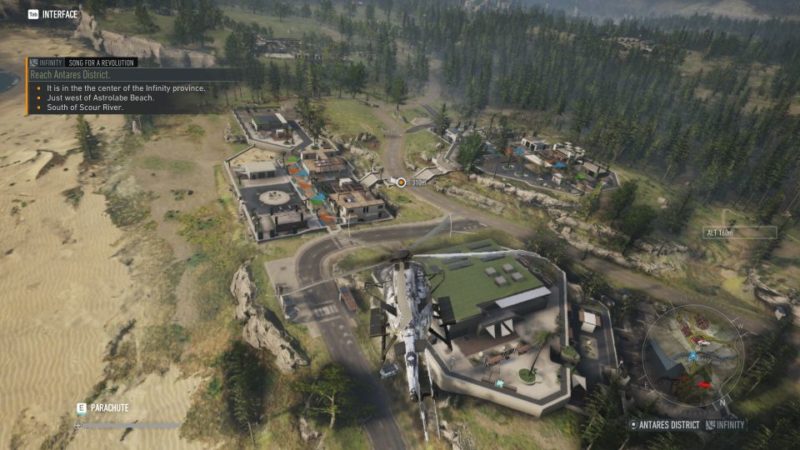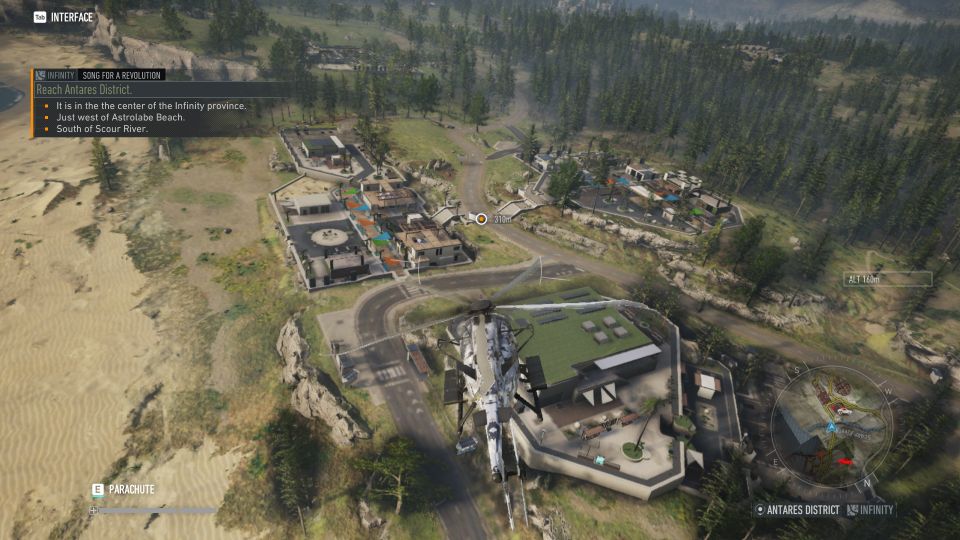 Talk to Morrison
Morrison is in the bar area of Antares District. The bar is located on the northwestern side of the area.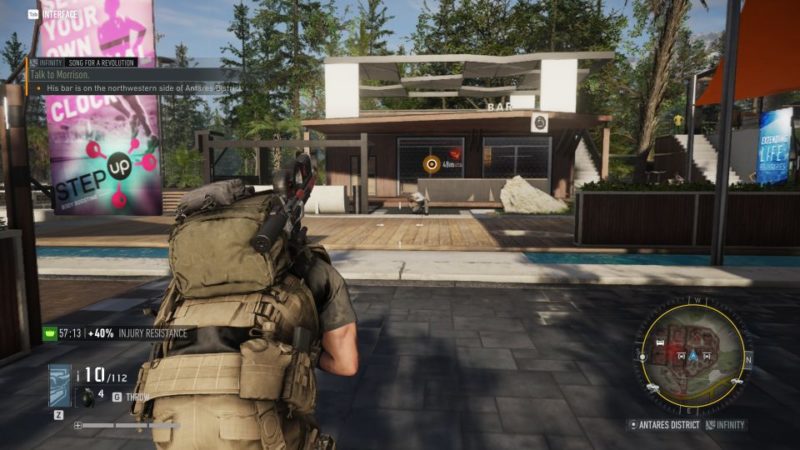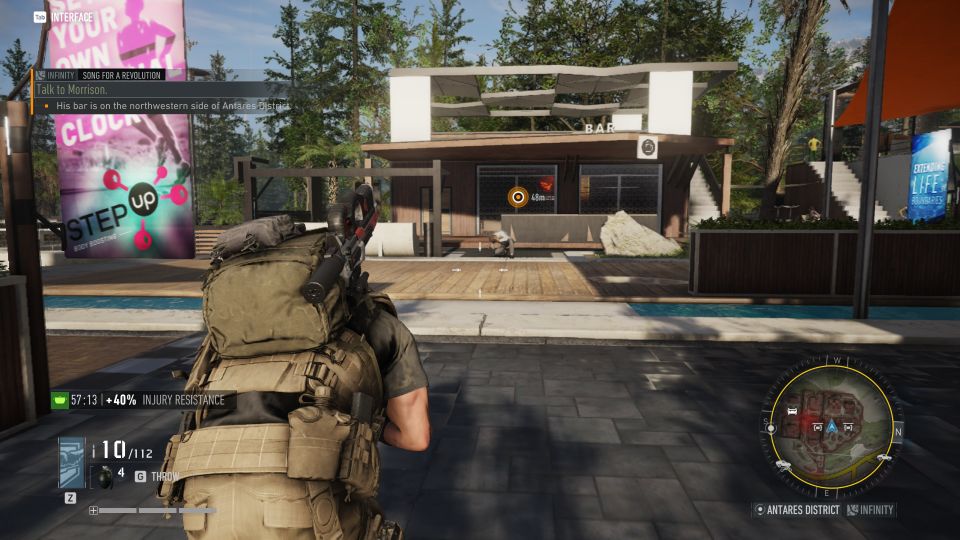 Speak with him.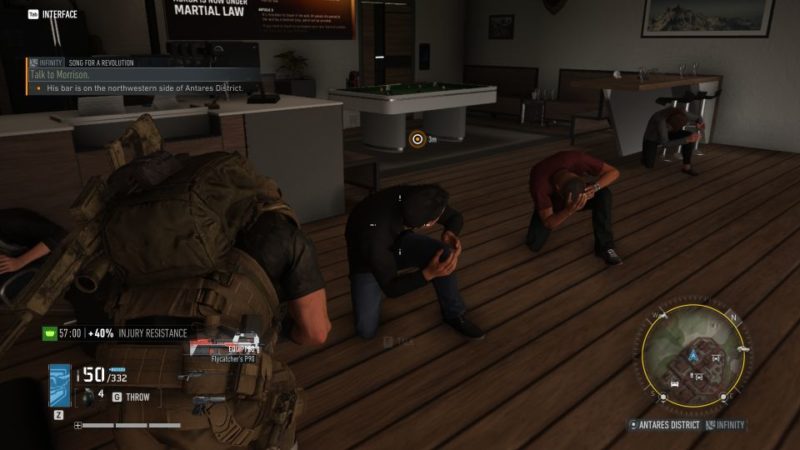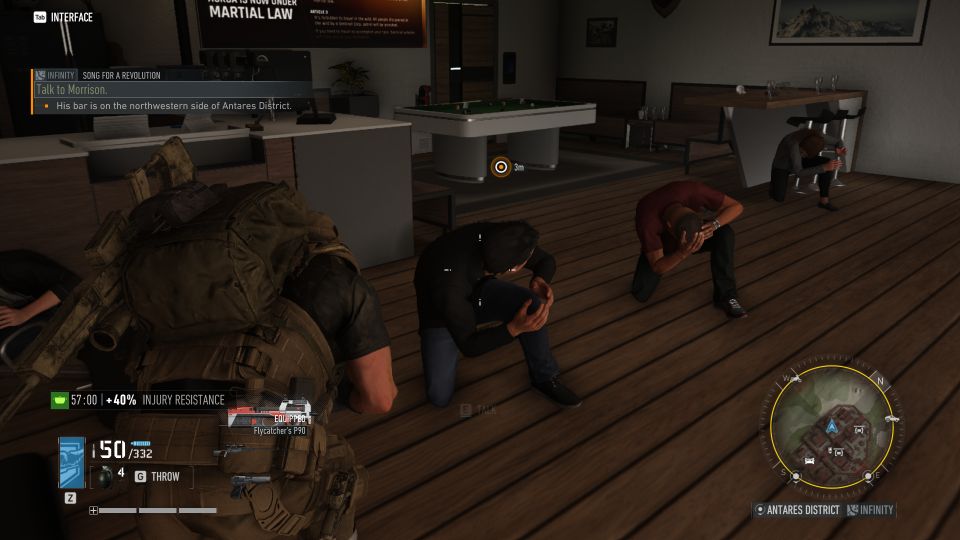 Reach Outpost Green Viper
You'll need to contact a spy named Lacey who is in Outpost Green Viper. It's also within the Infinity province.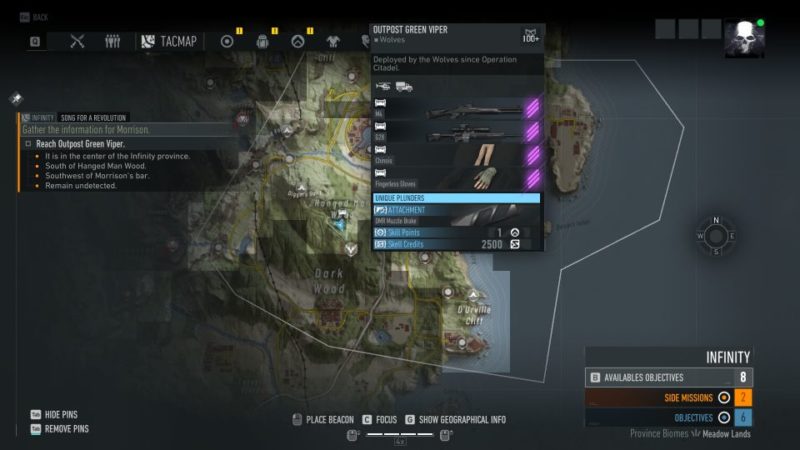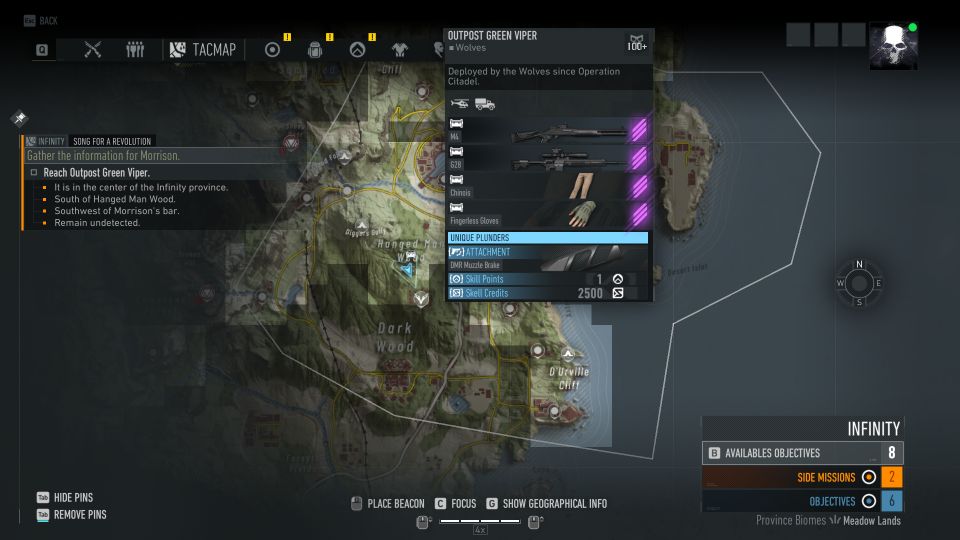 You can grab a helicopter there, but you should park further away to avoid attention.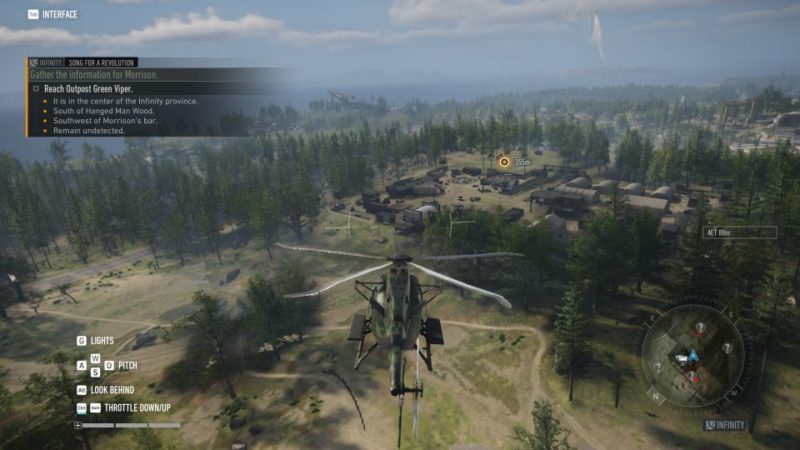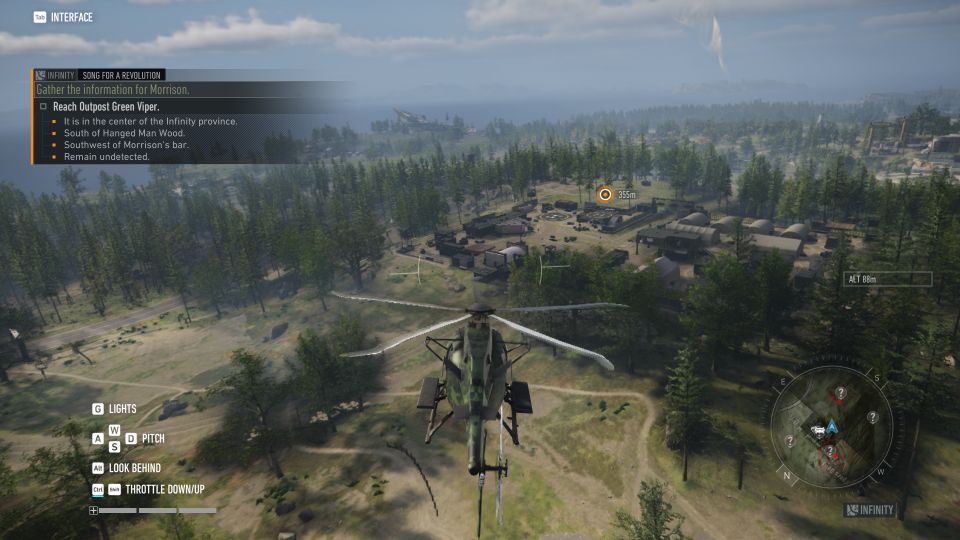 This mission is harder because you'll need to remain undetected before and after you meet Lacey.
Use a suppressor to avoid any attention, provided you land all your hits. Always try to get a headshot.
Also, use a drone first to detect everyone's location.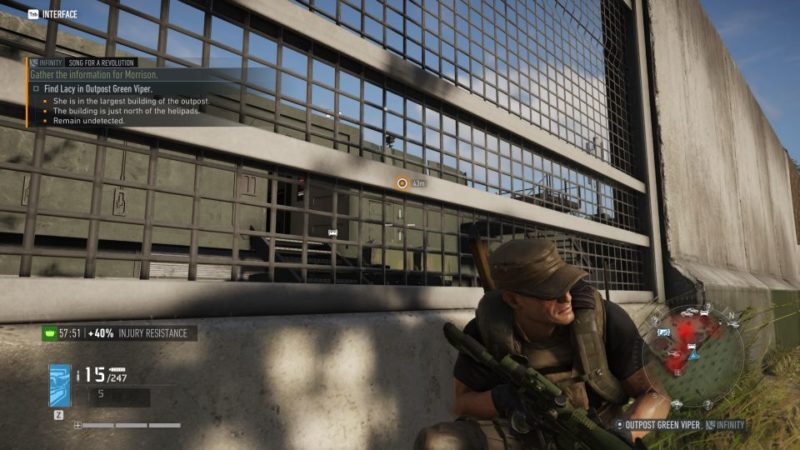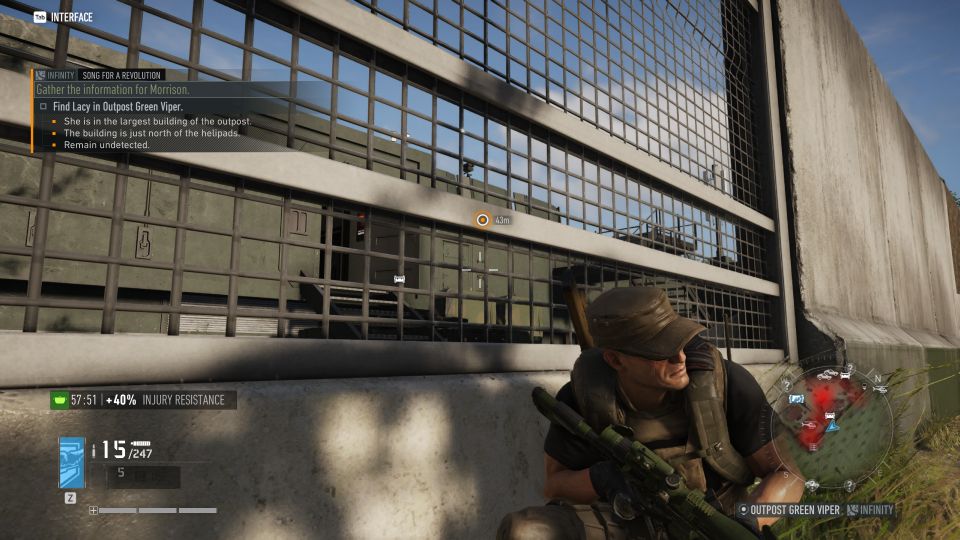 A fence breacher might be useful here. You can open a gap in the fence where there are less soldiers.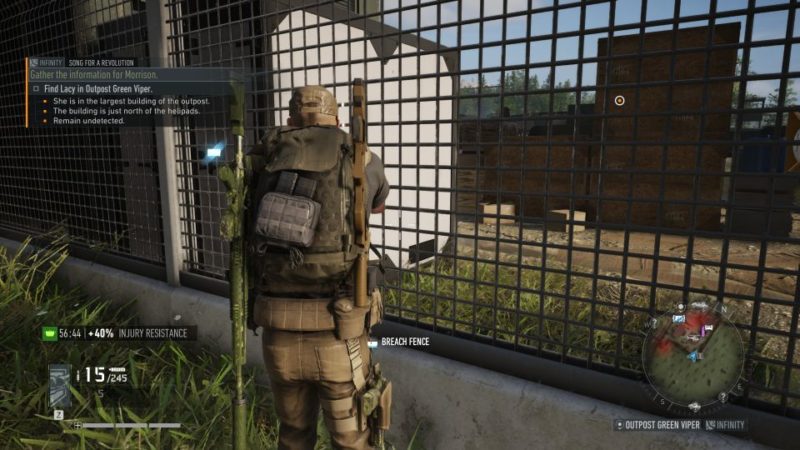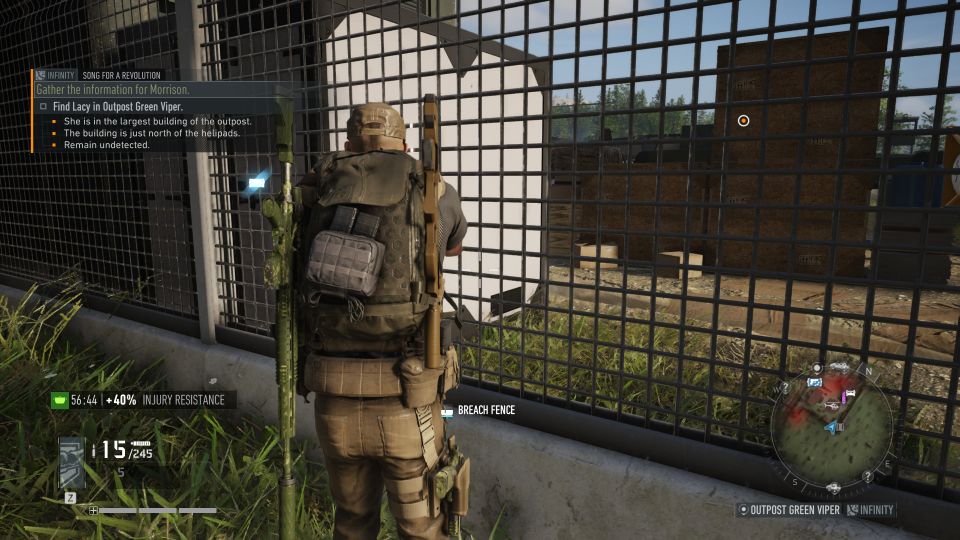 Talk to Lacey
Lacey is in the largest building, which is located north of the helipad.
Speak with her.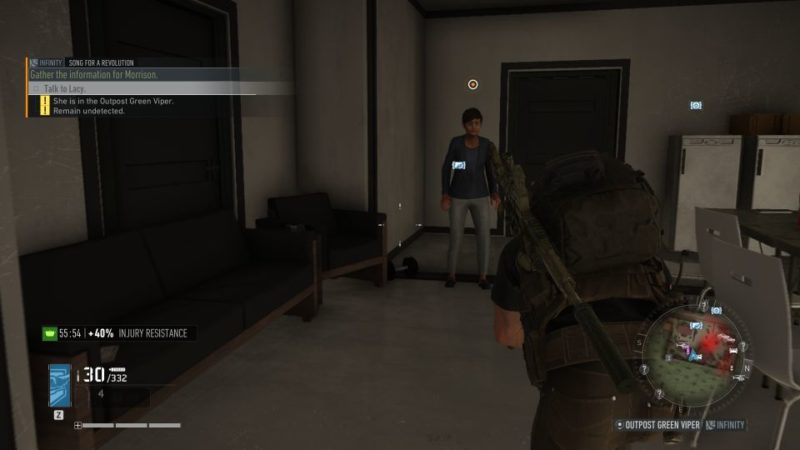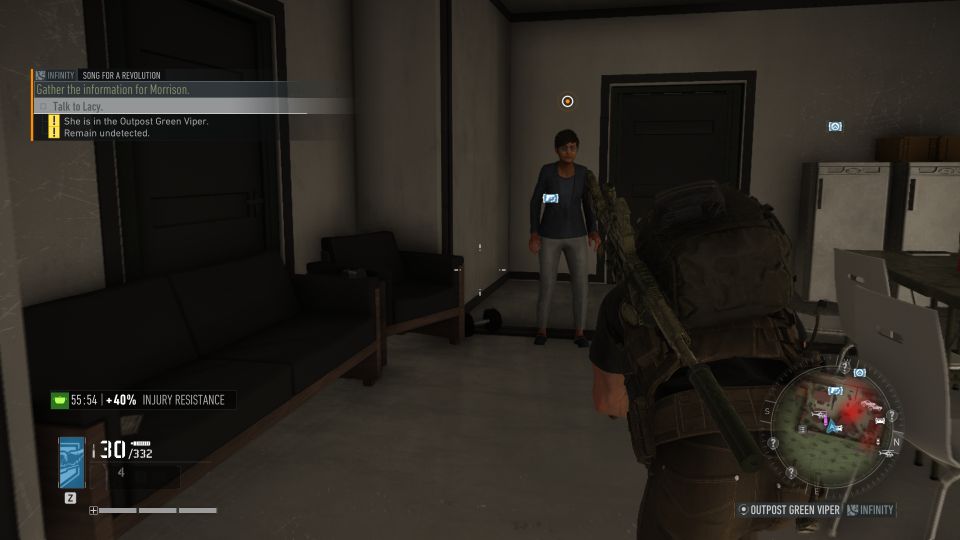 You need to leave the outpost undetected as well. The best way is to immediately fast travel out.
Talk to Morrison
Go back to Morrison who is in the bar at Antares District.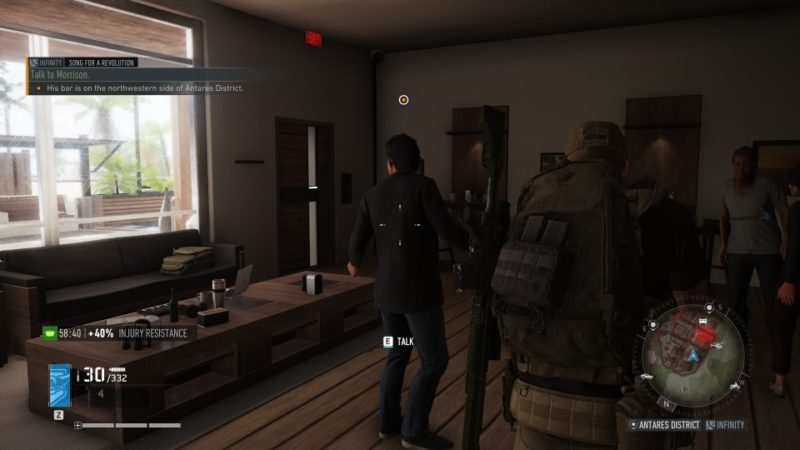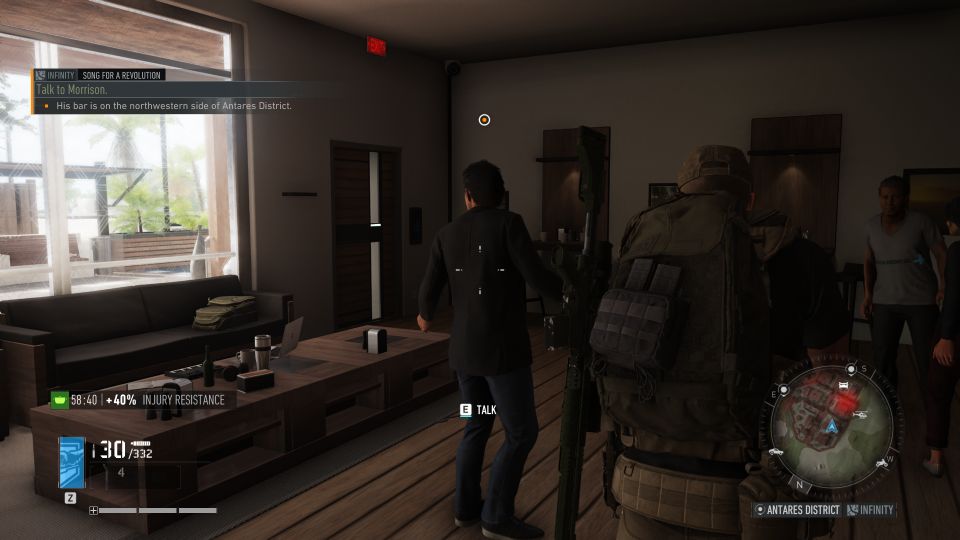 The mission ends after the cutscene. You'll get 1,500 Skell Credits.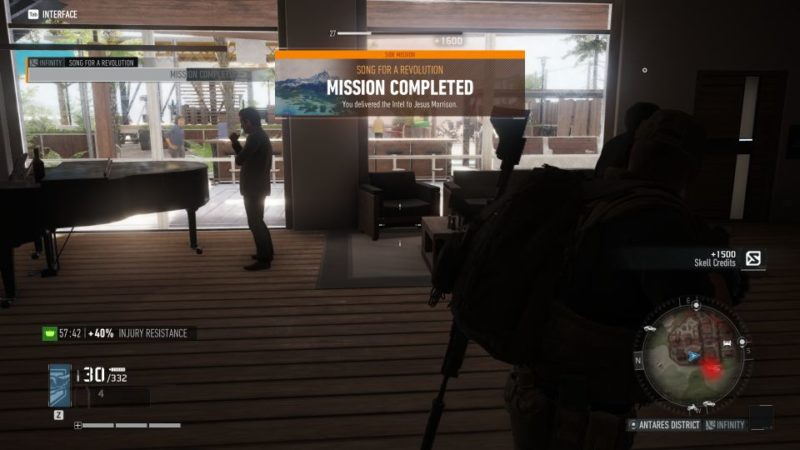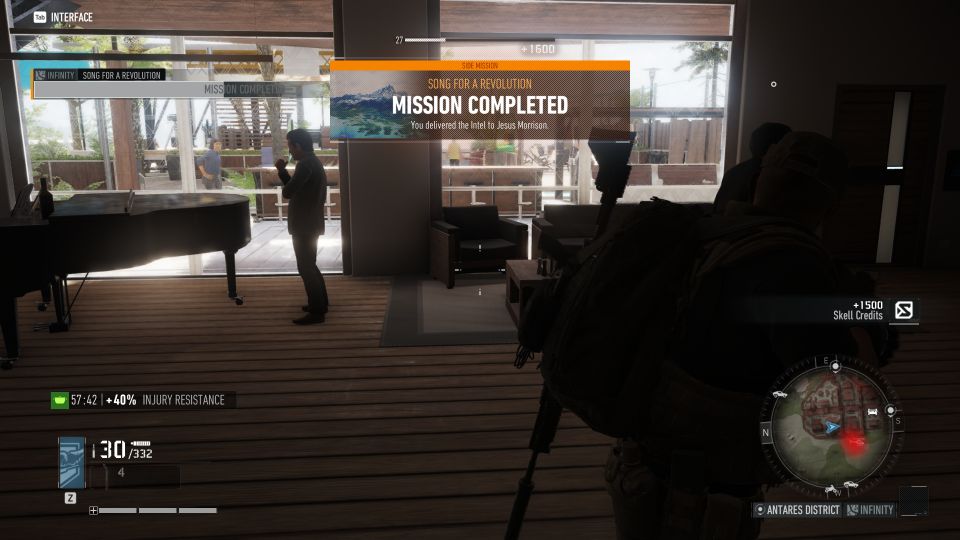 ---
Related articles:
Pirate Radio: Ghost Recon Breakpoint Walkthrough
Top 8 Games Like Hearthstone You Can Play Today
A Sane New World: Ghost Recon Breakpoint Walkthrough
Natural Medicine: Ghost Recon Breakpoint Walkthrough
How To Use A Suppressor: Ghost Recon Breakpoint Guide