Soggy Skerry is one of those islands in Dragon Quest Builders 2 that is not fixed and has no story.
It's one of the ways you can obtain an infinite amount of certain ingredients if you complete the checklists.
Here's a brief walkthrough and guide of Soggy Skerry in Dragon Quest Builders 2.
This Soggy Skerry island is located just below Furrowfield, and it costs 50 gratitude points to unlock.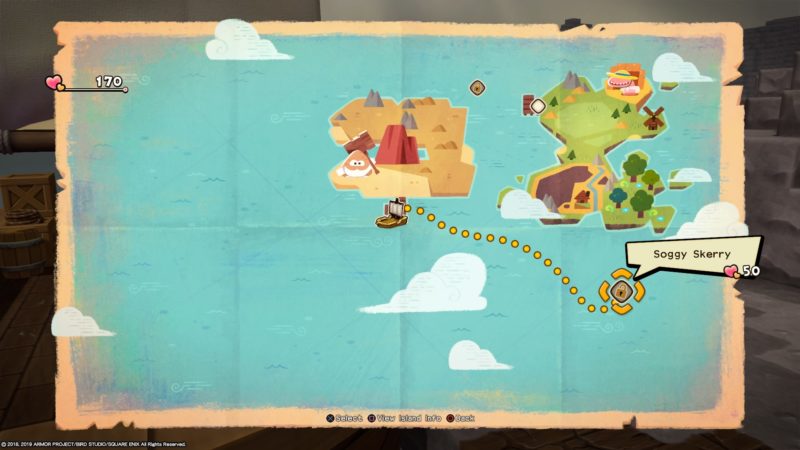 From the ship, you need to use your windbraker to get to the island.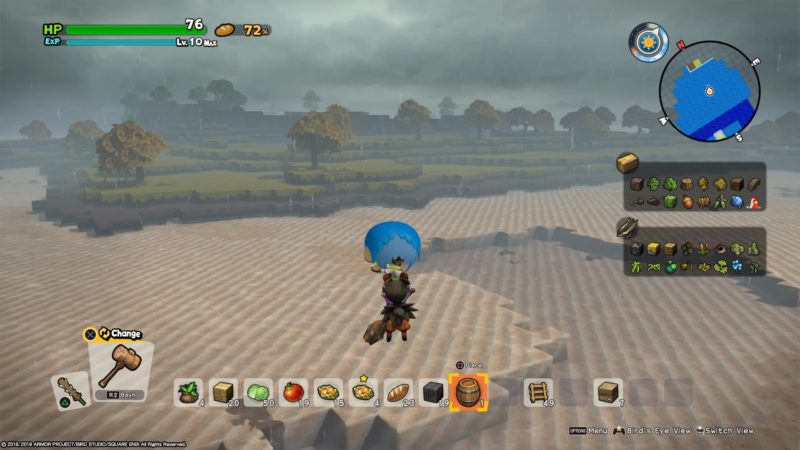 What to do in Soggy Skerry
Soggy Skerry is an island that is not constant and you won't find any story here. The whole purpose of the island is to allow you to unlock an infinite amount of certain ingredients.
For e.g. if you tick off the two checklists (image below), you will unlock an unlimited supply of wood and dry grass.
It's really useful in the long term, so do complete every single thing on the checklist.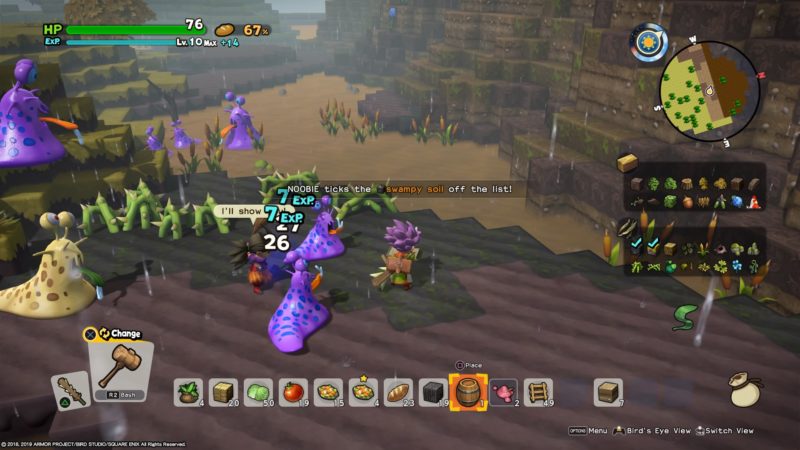 To tick off the checklist, you need to find the item on the island and press "check".
If in doubt, just press check whenever the prompt appears.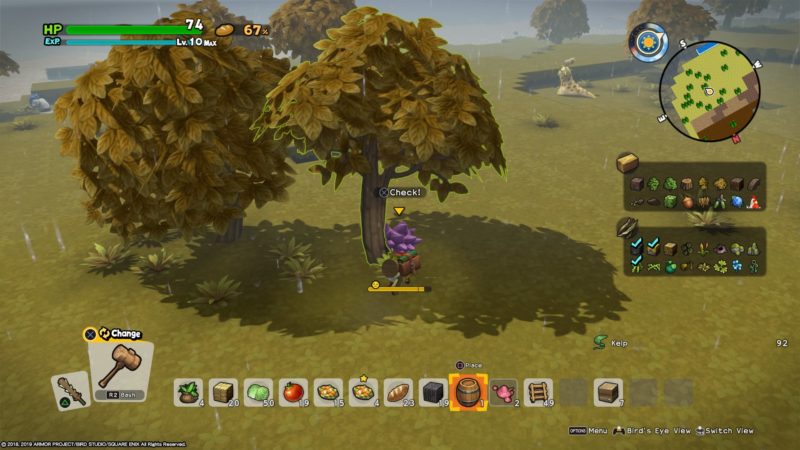 You'll probably need to explore the entire island if you wish to check off every single thing on the list.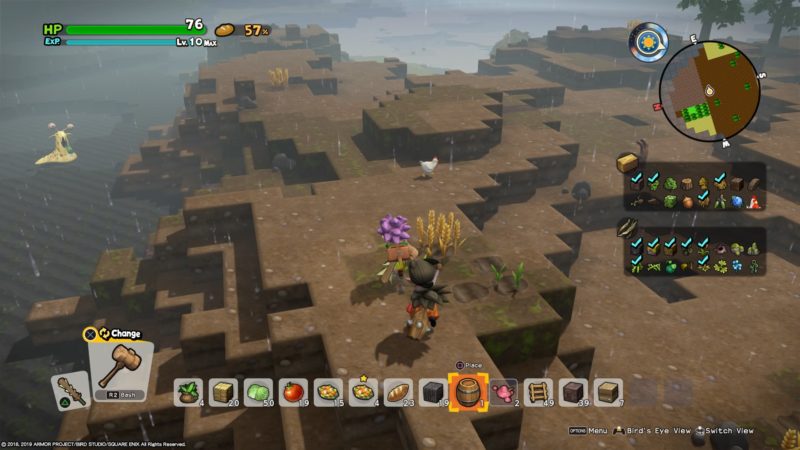 The whole reason of coming here in the first place was because Perry in the Isle of Awakening wanted chickens.
Here, you can catch your own group of chickens, but up to five if not mistaken.
Similar to making friends with a dog, you must sneak behind a chicken and pet it.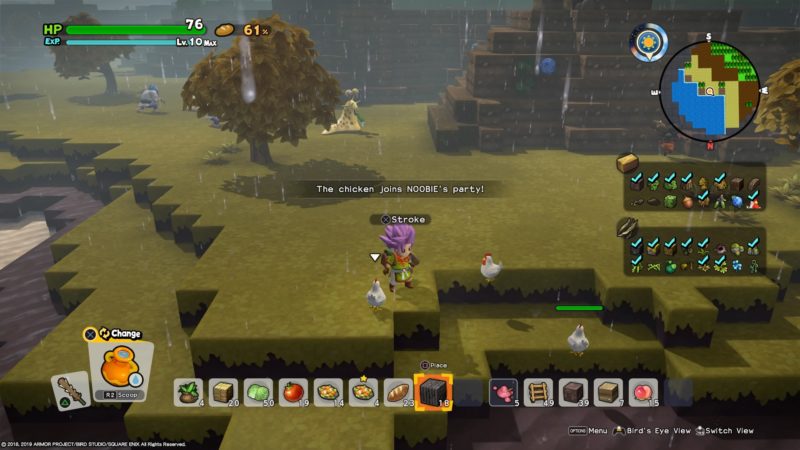 Apart from ticking off the ingredients, you will also find a Builderdom's Best area. This area is just to reflect one of the winning entries of the online building contest.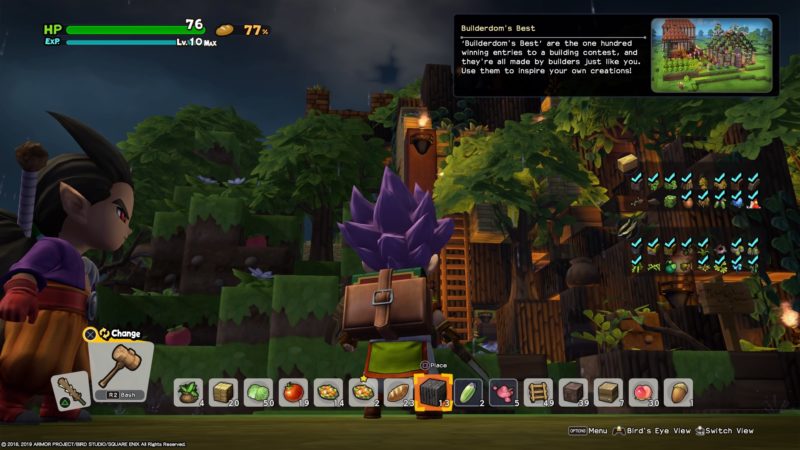 The best part of this place is that you can recruit a new builder to your own island.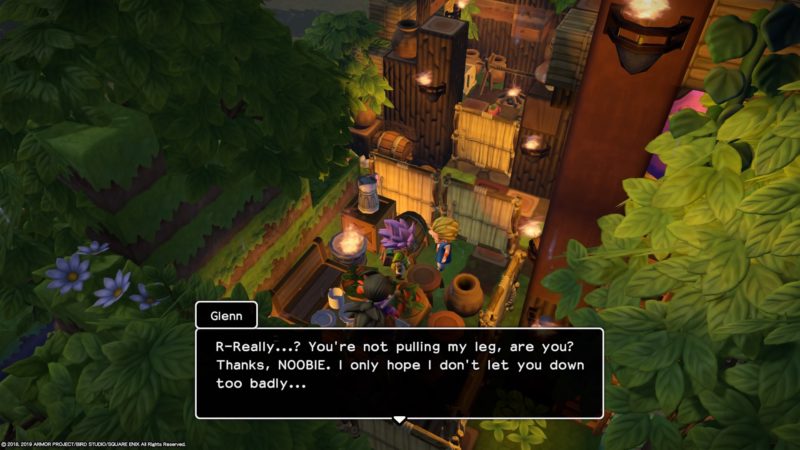 Apart from the Builderdom's Best, you can also find super-strong monsters here.
Defeating them will usually give you decorative items.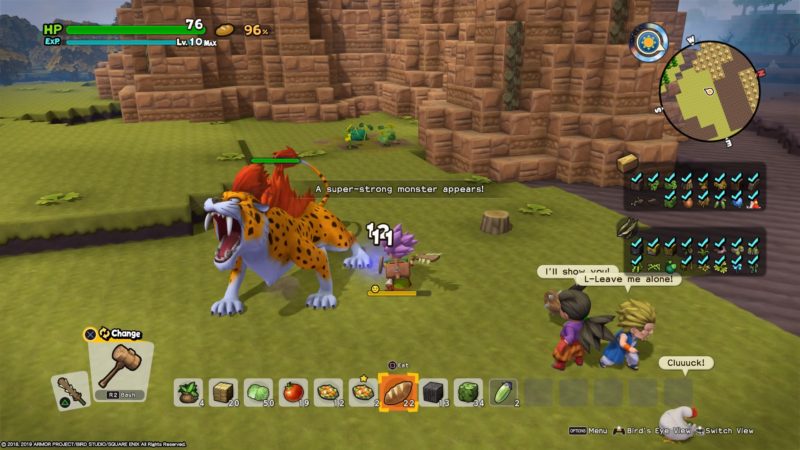 As mentioned above, completing each checklist will give you an infinite supply of something.
In the image below, I received an infinite supply of dry grass.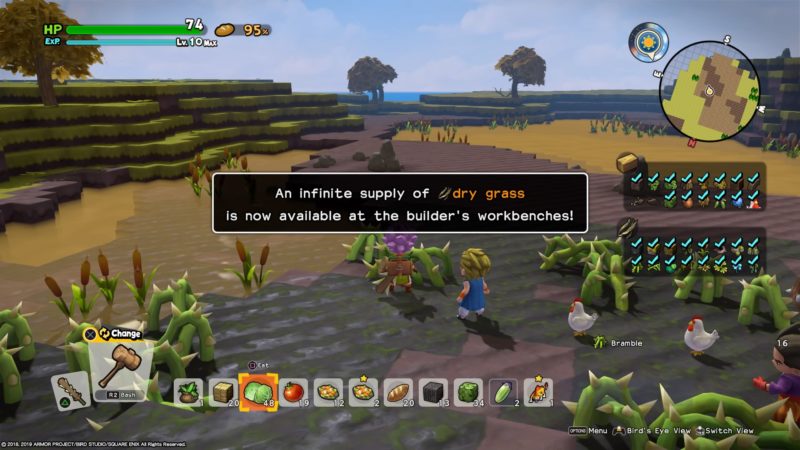 It sounds easy enough, but some ingredients you need to check may be difficult.
As an example, one of the materials you need to find is actually the branch of the acorn tree.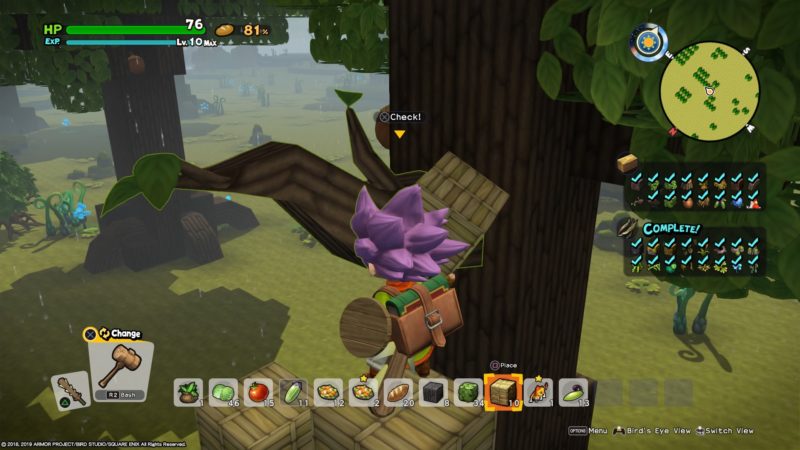 Completing the second checklist gave me an infinite supply of wood this time.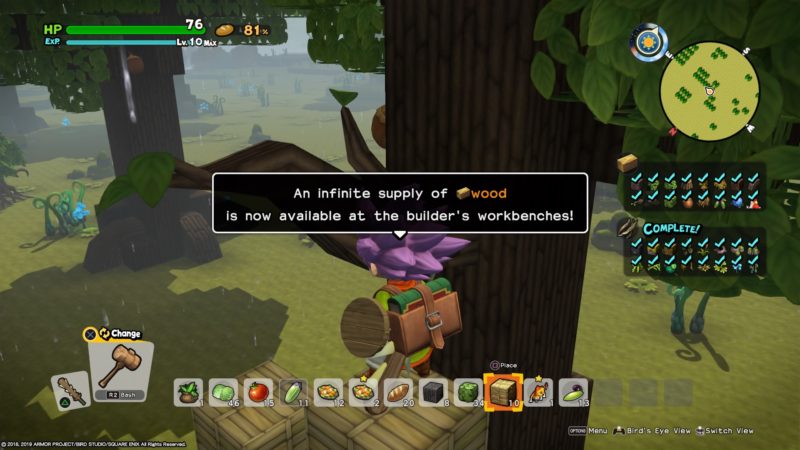 And that's all for Soggy Skerry island in DQ Builders 2.
---
Related articles:
Defiled Isle: Dragon Quest Builders 2 Walkthrough & Guide
How To Build A Spa Resort: Dragon Quest Builders 2
Coral Ray: Dragon Quest Builders 2 Walkthrough & Guide
How To Find Diamonds: Dragon Quest Builders 2 Guide
How To Solve Puzzles To Get Flute Fragment: DQ Builders 2
Best Heroes In Mobile Legends Adventure
How To Find Zenithium: Dragon Quest Builders 2 Wiki And Guide