Social Place is one of the more contemporary dim sum places in Hong Kong. It is located on the 2nd floor of the L Place which is in Central Hong Kong where the offices are.
If you happen to be near the mid-level escalators of SoHo, you should check out this place, which is just nearby on Queen's Central Road.
Here's a brief review of Social Place and the unique dim sum that they offer.
Review of Social Place, HK
As you arrive at the L Place building, you will notice a queue to use the lifts. You can either wait for the lift or use the stairs, but most people use the lift.
After coming out of the 2nd floor, you are directly inside the restaurant and there may be a queue inside. To be safe, book a table in advance.
We were lucky enough to get a table despite not reserving a place, but it was on an ordinary weekday.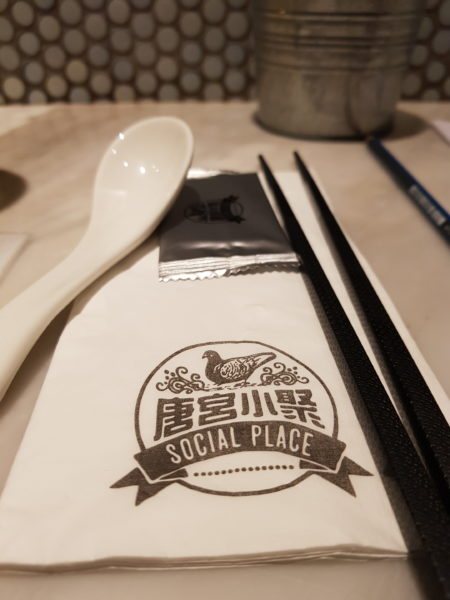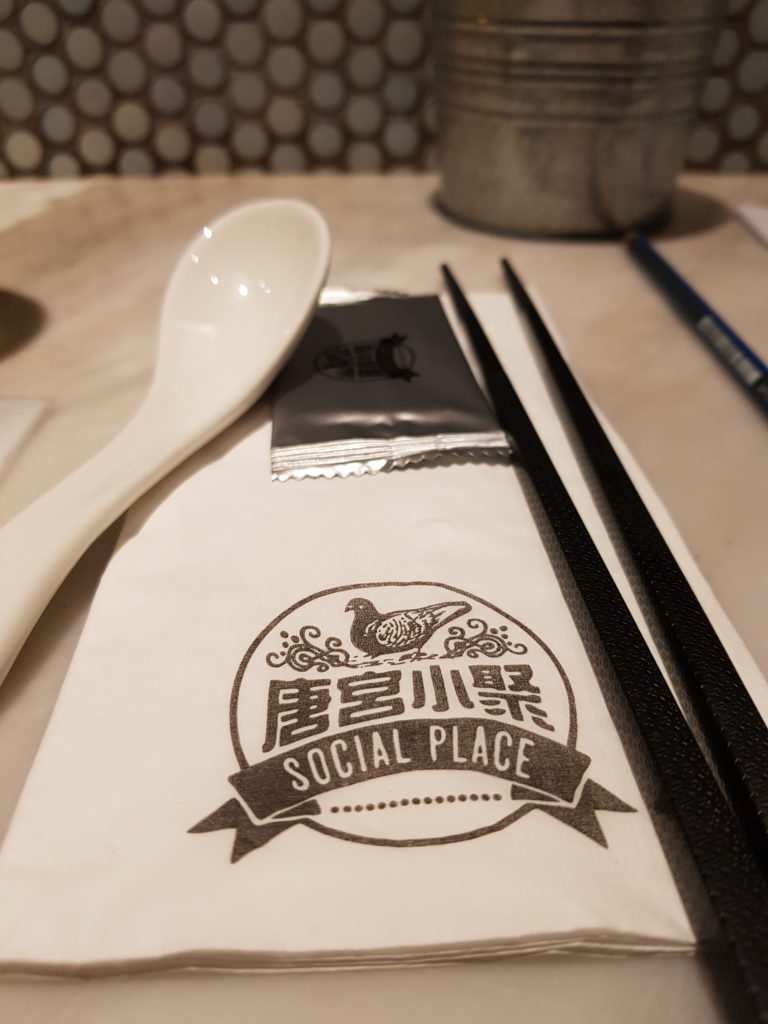 The first thing that drew our attention was the plates. You either get a plate with fake ants or fake flies painted on the plate.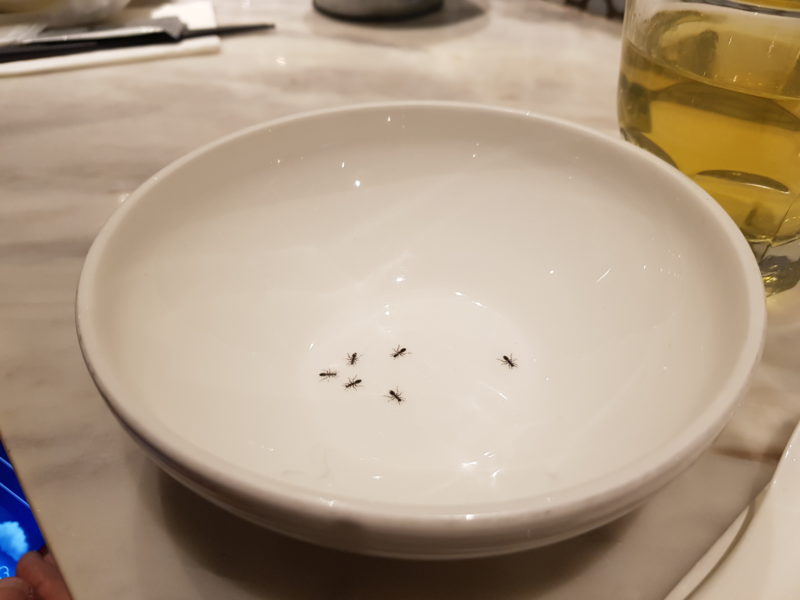 We sat at the counter-style place and they decorated the place with some "Angry Birds".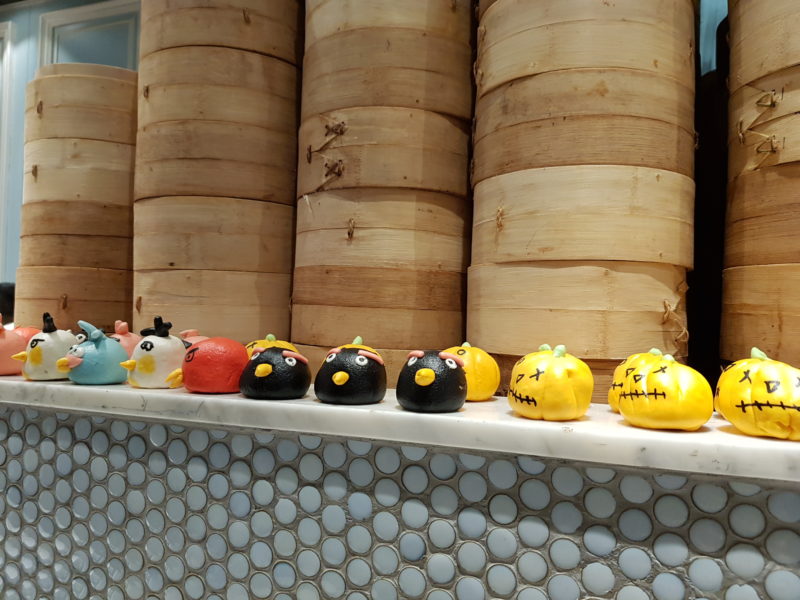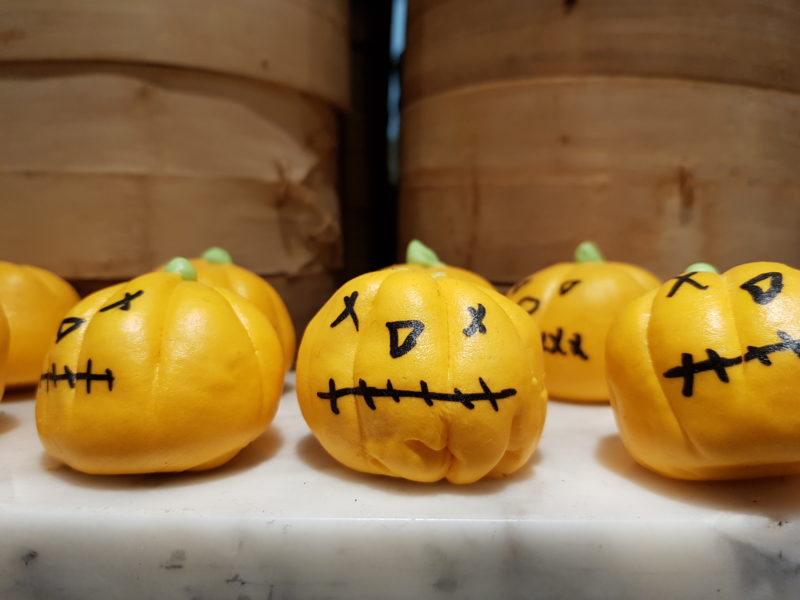 The menu is pretty simple. Just order by writing on the paper menu they provide. Like most places in Hong Kong, the turnover is fast and you're sort of expected to eat and go quickly if there's a long queue. It's not exactly stated but I felt that way.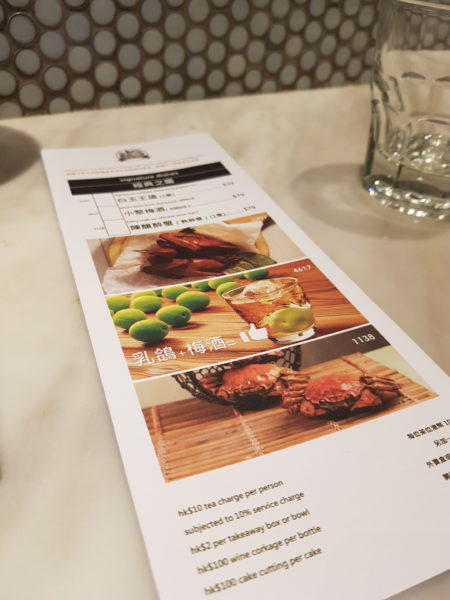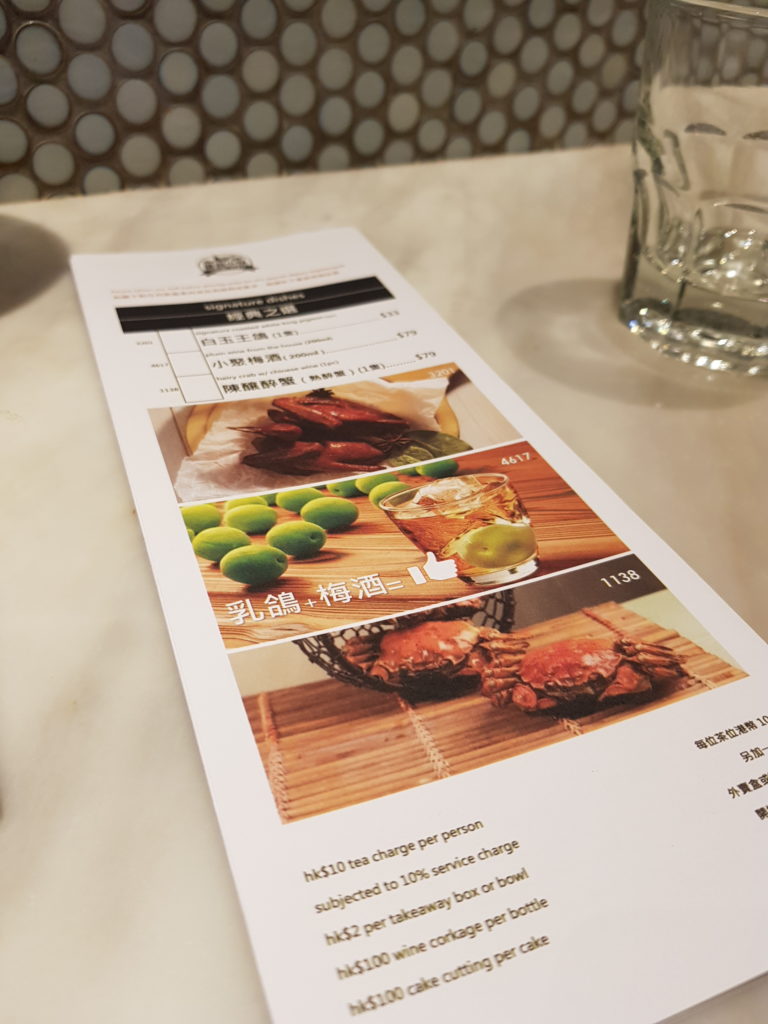 You will notice some interesting choices in the menu. We ordered the hot tea and it comes in a teapot.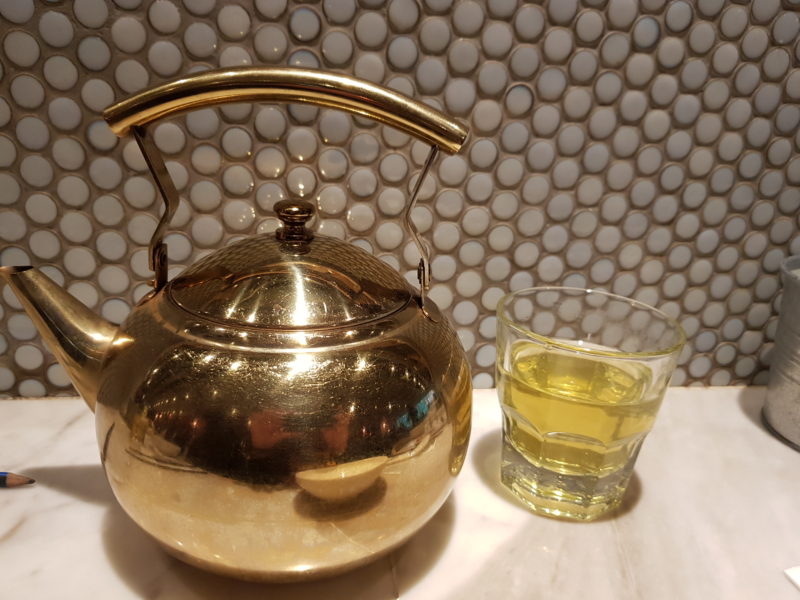 You can also check out some of their other drinks. The one below is the pear juice, which is sour and salty. It's more like the Chinese pear, not the usual pear you may be accustomed to.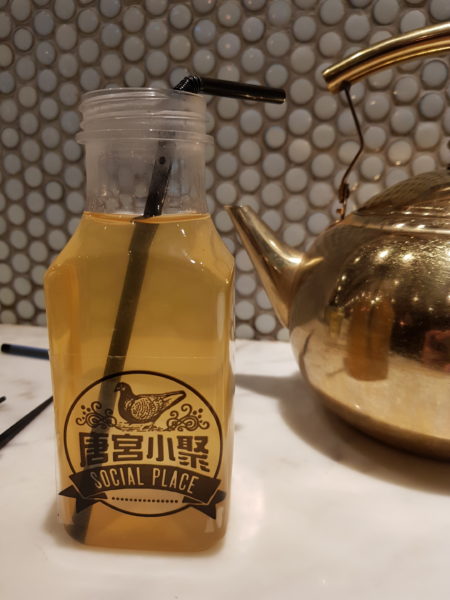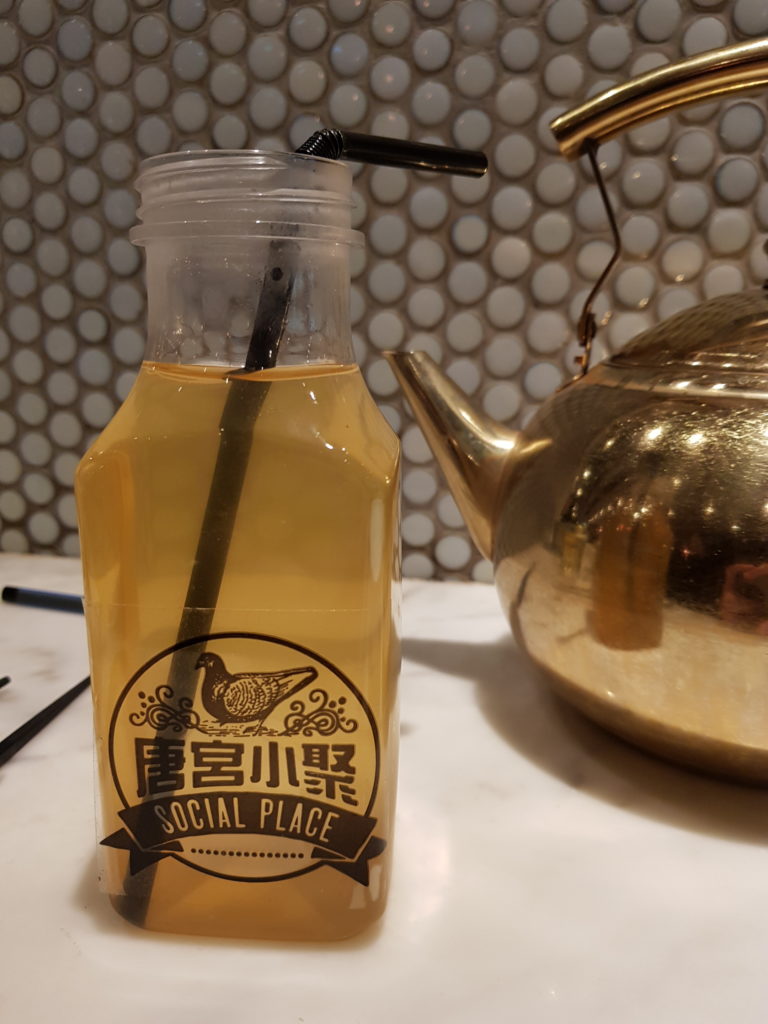 We also ordered a dessert before our dim sum arrived. This one below is a red bean dessert with some coconut milk topping. It was pretty good, but really small in portion.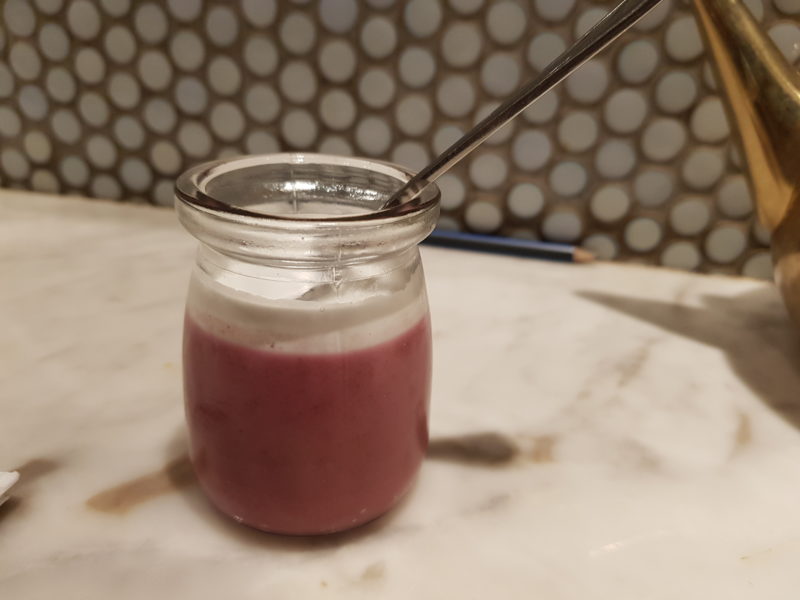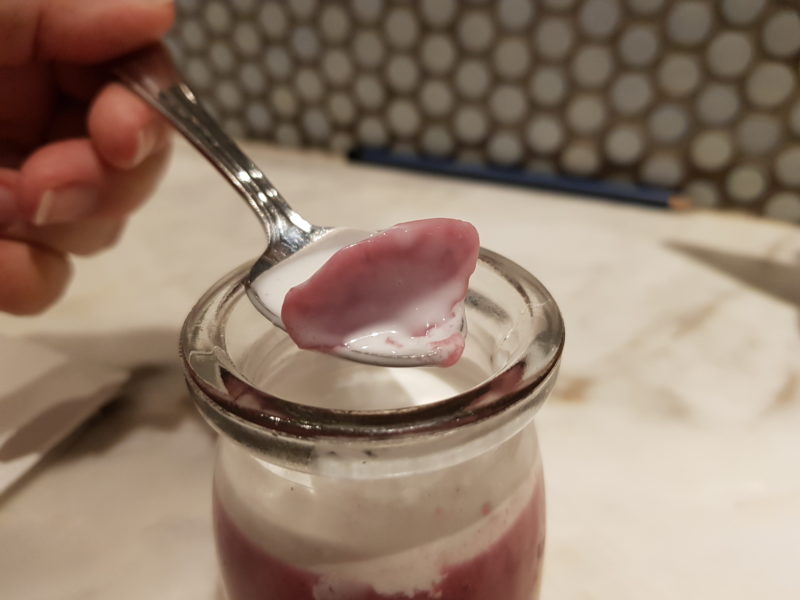 This is the interior of the Social Place. It looks really high end.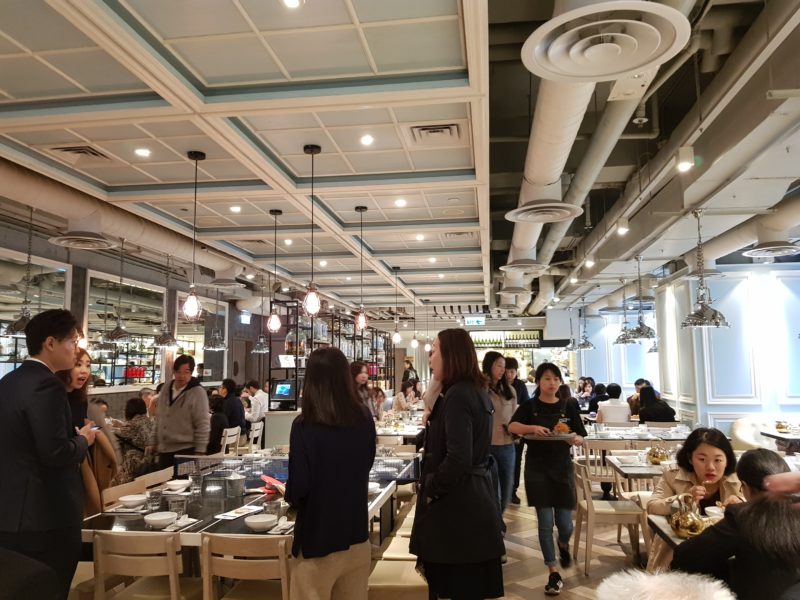 Social Place dim sum
The first dish that arrived was the dumplings. It's like "har gao" that's red in color and coated with gold strips.
If you're not familiar with it, the filling are big prawns. Taste-wise, it's not spectacular but it sure looks intriguing.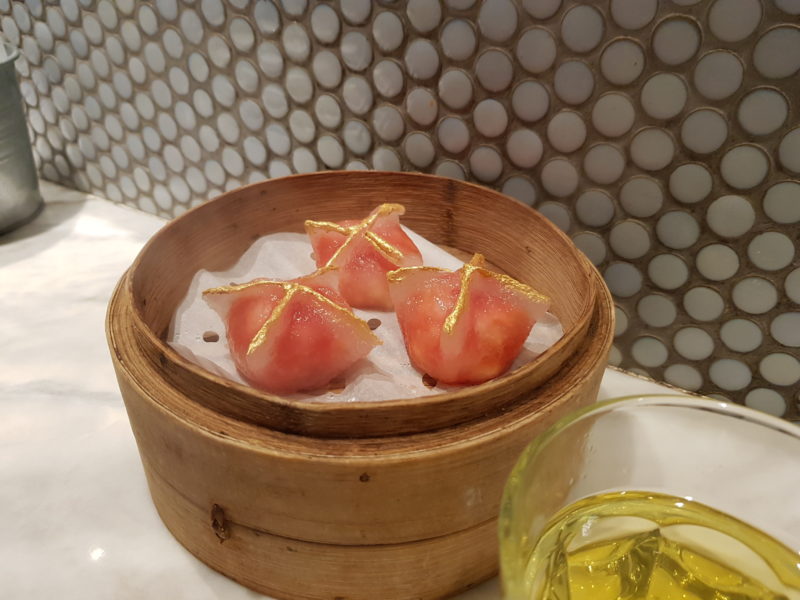 We also ordered these steamed dumplings which are black and gold in the outside.
The inside is actually custard, which flows when you bite it open. They are sort of a high end "liu sha bao". It's pretty good.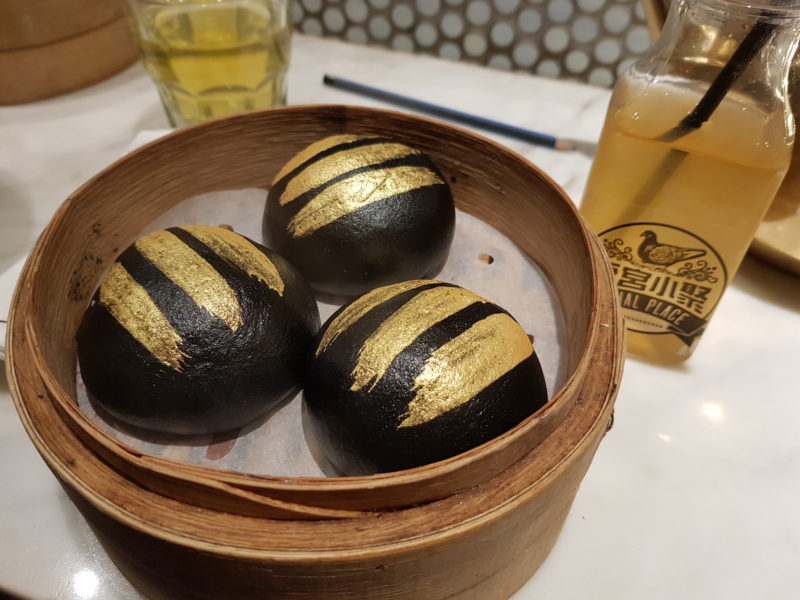 One of the highlights of the day was this burning pineapple. It came as the last dish as it probably takes a lot of prep time.
They will bring this pineapple to your table and light it on fire.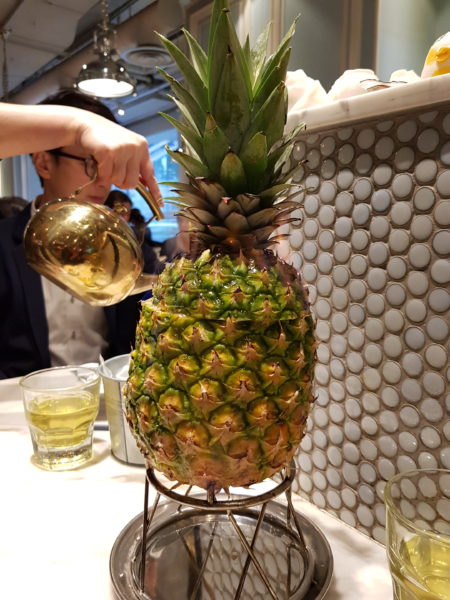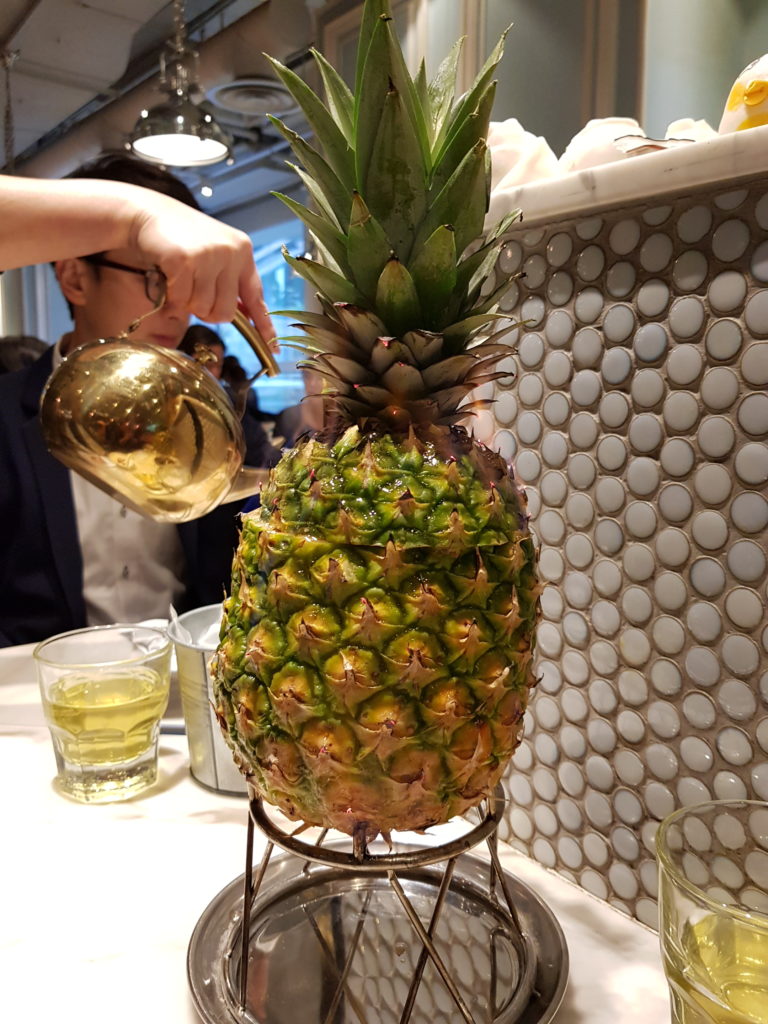 After about a minute, the fire stops burning and they will help you to take the head out.
Inside the pineapple is sort of like a beef stew with really sweet pineapple bits.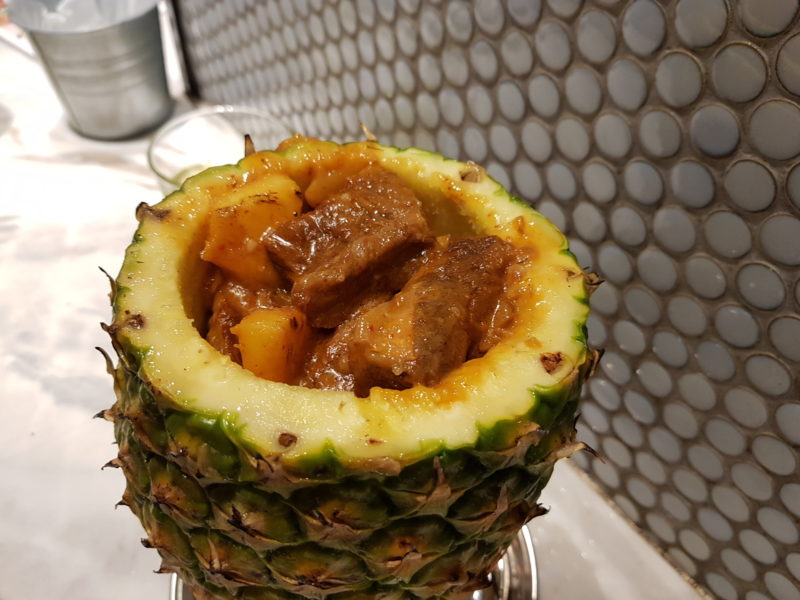 The beef was really tender and the sauce is quite unique. It's a great dish to order in Social Place and it's one of their signatures for good reason.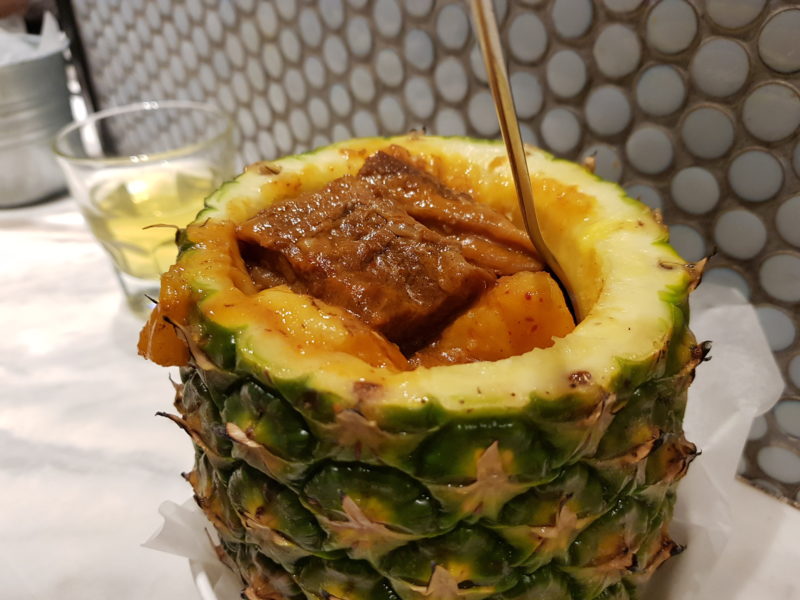 Another signature to try is this sze chuan deep fried chicken which comes with a pretty awesome presentation.
The bits of chicken were cooked to a crisp and it was served with nuts and dried chillies. They were slightly salty and spicy.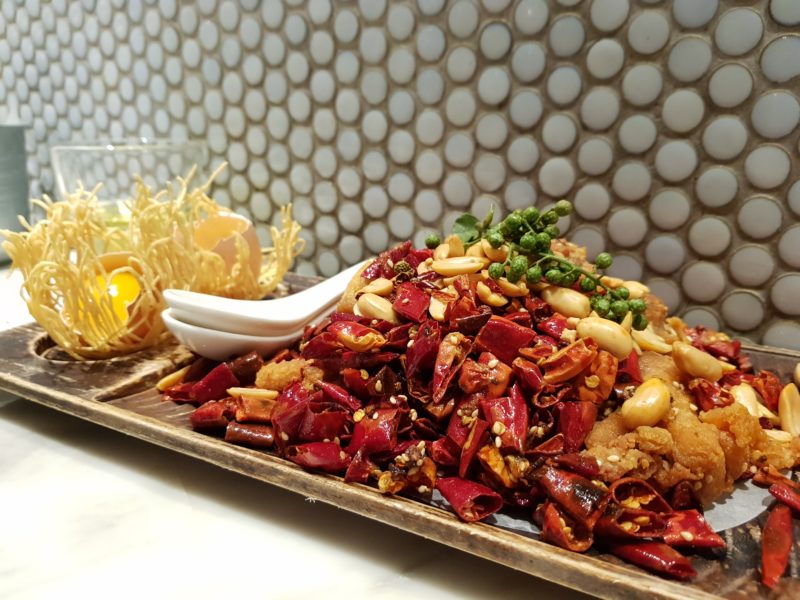 At the side of the plate, you will notice two eggshells with what looks like egg yolks in it.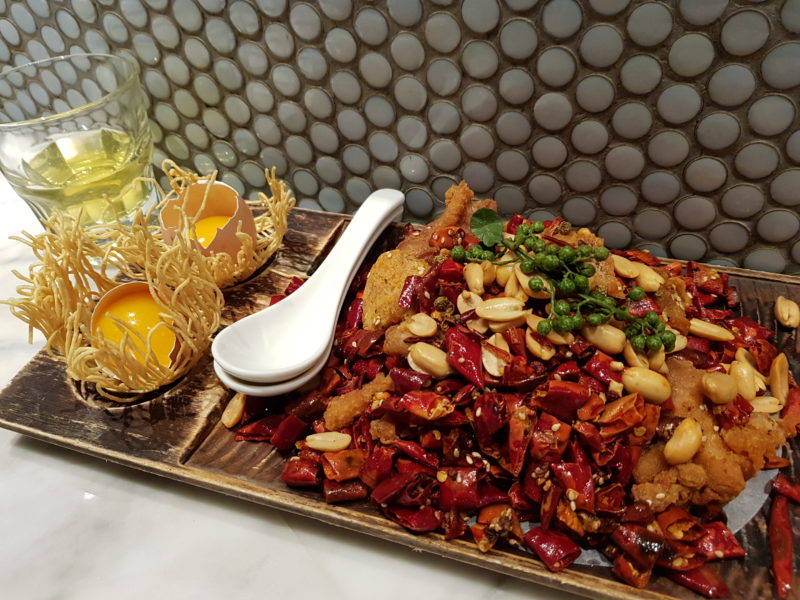 They aren't actually egg yolks and they taste like a dessert combining both peach and orange.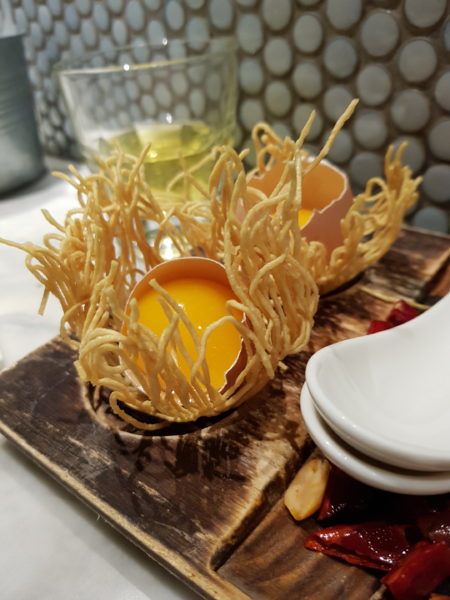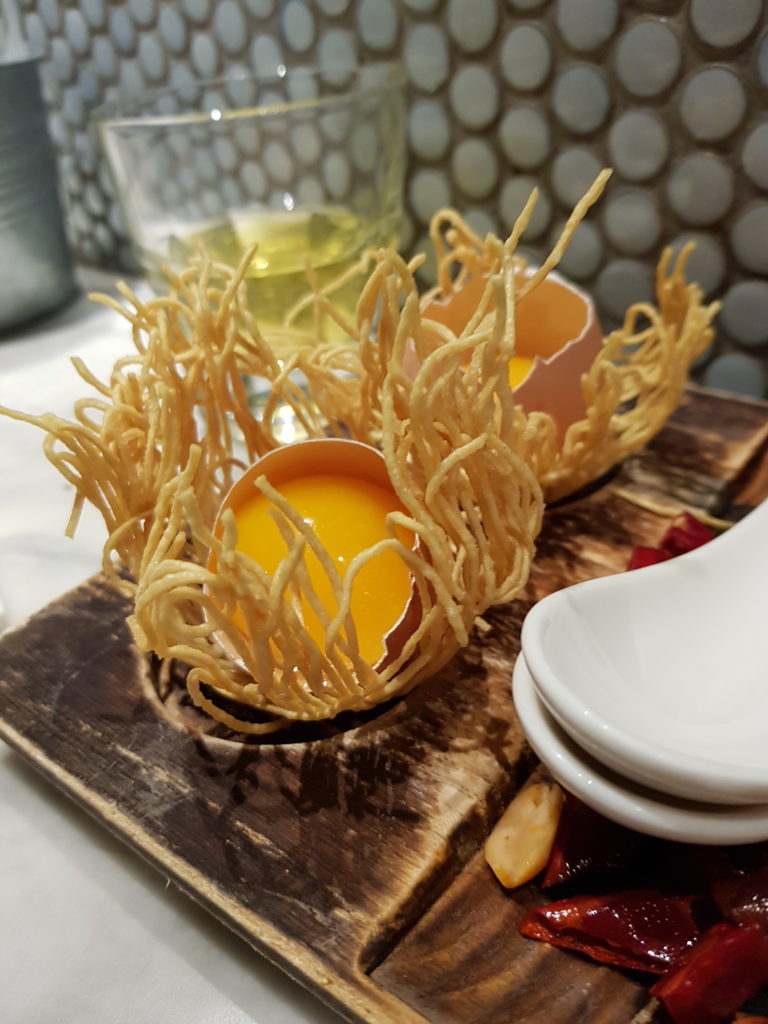 It's a pretty good dish and one you should try out.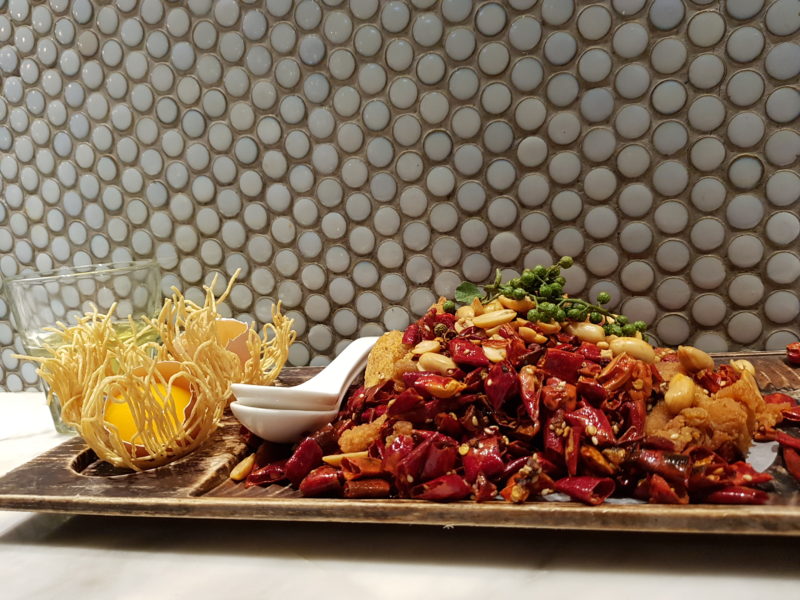 Lastly, we ordered the dumpling which comes with pork belly in it. It is "dong bo rou" but with a more unique sauce.
If you order one of these, you will literally only get one, instead of a set of three. It's better to order more if you come in a family.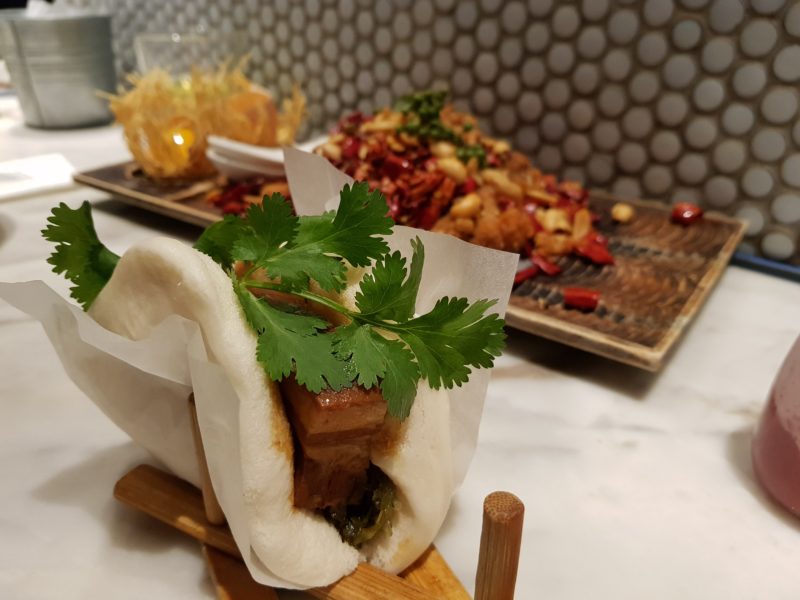 Overall, the food at Social Place was one of the highlights in my recent Hong Kong trip.
The food was pretty decent but the real winner was the presentation and uniqueness of the dishes.
The price was about 500 HKD for all of the food and drinks you see above. If you are in the Central area, do give this place a try.
Location: The L. Place, 139 Queen's Road Central, Central, Hong Kong
---
Related articles:
Hutong One Peking (Hong Kong) – Amazing Night View And Food
Breakfast In Tsim Sha Tsui | Kowloon
J'S Gate Dining Lot 10 – Plenty Of Japanese Restaurants To Try
Suki-Ya Pavilion KL Review – Hot Pot, Shabu-Shabu And Sukiyaki
Putien Pavilion Review – One Star Michelin Chinese Restaurant