For Malaysians reading this, or even foreigners who are interested to know, there are so many slangs that have been integrated into our daily conversations that we do not even realize we are using.
Here is a list of 51 Malaysian Slangs
1. Walaoweh / Walao
It basically means 'what the hell' and is normally used to express annoyance or disbelief or displeasure.
2. Lah / Leh / Ma / Ah / Lor
The most common sentence completer used. For e.g. 'ya lah' means yes but the 'lah' makes it sound more authoritative.
3. Potong stim
It means you're waiting eagerly for something good or you've done something awesome but someone does or says something to ruin the mood.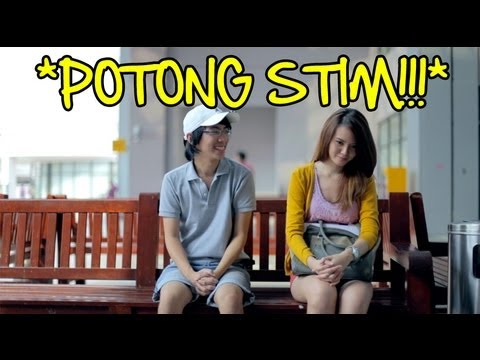 4. Abuden
It is used when you're stating the obvious. This one is a popular Malaysian slang.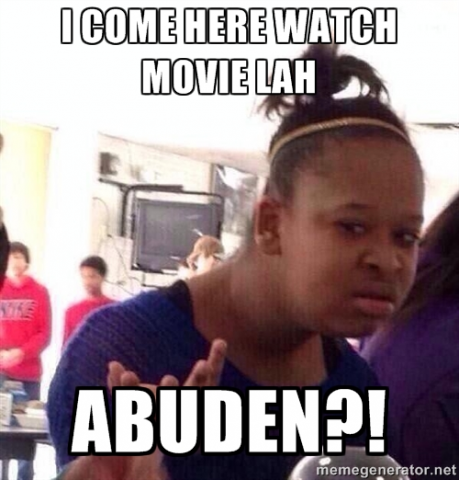 5. Yum cha
It literally means to go and drink tea, but it is loosely used to mean going out to eat and/or drink.
6. Boss
When you want to call a waiter at a restaurant or just calling your friend without using their names.
7. Bro
It's used when you're calling a male waiter or your guy friend instead of using his name.
8. Dei
Normally used when you're calling an Indian friend or Indian waiter at the restaurant.
9. Tapau
It literally means to take away food. It sort of became a normal word rather than a slang.
10. You're so extra / lebih / over
It means you're doing things exceeding what is necessary.
11. Leng lui / Leng zai
Leng lui refers to a pretty girl and leng zai refers to a handsome guy. However, people tend to use both words just as a way to call people or get the person's attention.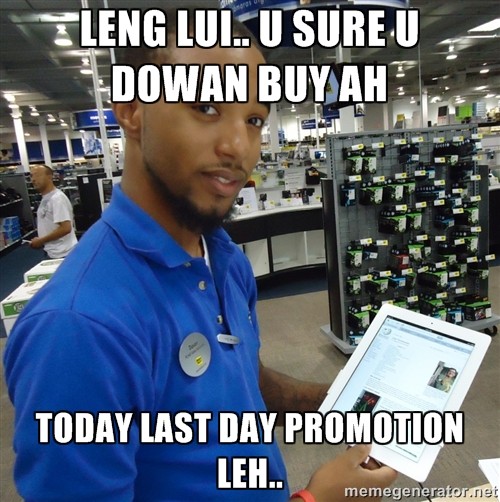 12. Atas
It's normally used when referring to something 'high class', e.g. high class restaurant.
13. Ayat
It is used to refer to pick-up lines.
14. Jakun / Sakai
It is used to describe someone who hasn't seen something everyone has seen or doesn't know something everyone else knows.
15. Gempak
It is used to describe something that is really awesome and happening, e.g. a concert.
16. Cun
It is a Malay slang that means nice or awesome.
17. Woi / Oi
A rude way of calling someone, but it may be used between good friends as well.
18. Menganjing
It means to bully or to incite hatred.
19. Membe
It refers to a friend.
20. Belanja
This is one of the most used words, which is actually the Malay definition of treating you to a meal. However, it is now integrated as a slang with other languages.
21. Otai
Literally means 'old timer'. Someone who has a lot of experience in a particular field.
22. Songlap
Normally refers to people who are corrupted and illegally obtain money from the country (e.g. corrupted government officials).
23. Makan dedak
It refers to people who are accepting bribes / corrupted and will basically say or do anything to support the person bribing them.
24. Terer
It means some thing that is really awesome or strong and it comes from the English word 'terror'.
25. Poyo
It is used to refer to someone lame or pathetic.
26. Sempoi
It is used to refer to someone not rigid or quite relaxed.
27. Perghh
It's an expression that means great, awesome or amazing.
28. Lel
Lel is basically 'Lol', i.e. laugh out loud, but somehow integrated with Malaysian 'flavours'.
29. Mai la
It means 'I do not want' and it's derived from the Hokkien dialect.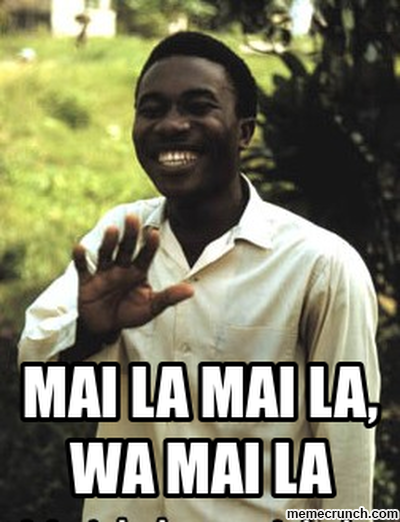 30. Kencing
Literally it means 'to pee'. However, it can mean 'to step on someone' figuratively.
31. Kepala otak kamu
Literally translates to 'your head'. It is used when someone says something stupid and you reply with 'kepala otak kamu' to say it's nonsense.
32. Cincai
It means you're fine with everything and anything, for e.g. whether you're fine with eating any type of food, be it Western or Chinese or Indian or etc.
33. Bo jio
Probably one of the most popular Malaysian slangs! It means 'why didn't you invite me?' or 'why didn't you call me to go?'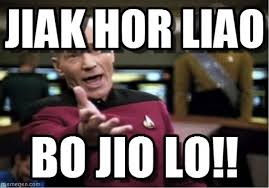 34. Mempersiasuikan
It means someone or something has made a huge embarrassment.
35. Gostan
It is normally used when driving and it actually refers to reversing the vehicle. It can be used in normal conversations as well to mean making a u-turn from something.
36. Pek Cek
It's used to express frustration.
37. Ang moh / gwai lo / mat salleh
They are different Chinese dialects used to refer to Caucasians.
38. On the way
It is the common phrase used when someone is not at the meeting place at the appointed time. It is used even when the person is still in bed.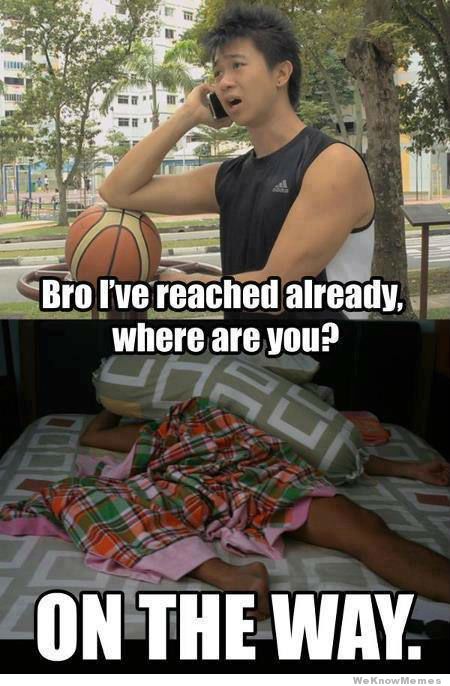 39. Siao meh
Literally it means 'are you crazy?'
40. Ah moi
It's used to call a young girl when you don't know her name.
41. Pancit
It literally means punctured in Malaysia, for e.g the tyre is punctured. However, it can be used to say that a person has no more stamina while doing something, for e.g. playing football.
42. Skodeng
To pry into other people's activities, especially of a sexual nature.
43. Buat taik
It means to screw up something or to cause trouble.
44. Hamsap
It's a Chinese word used to describe someone who is perverted.
45. Panas giler babi
'Panas' literally means hot in Malay. This phrase is used to express how terribly hot it is, like the weather.
46. GG / Gone case / Mampoi
This is used in a situation where you've lost something or done something to the extent of hopelessness.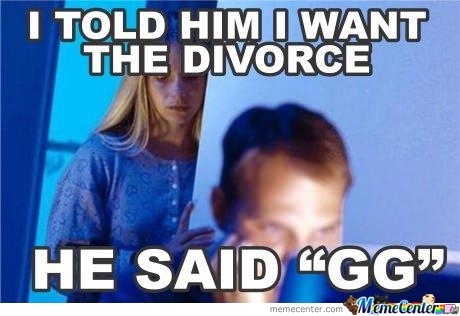 47. Buat wayang
It literally translates to making a show / movie. It is commonly used as a slang to say that someone is putting on a show.
48. Fuyoh
It is the synonym of wow or amazing.
49. Kanasai
Literally means 'similar to shit'.
50. Syok
It is used when you're so satisfied with something, for e.g. eating something amazing like bacon that is so satisfying.
51. Pokai
It is used to describe that you're broke / have no money.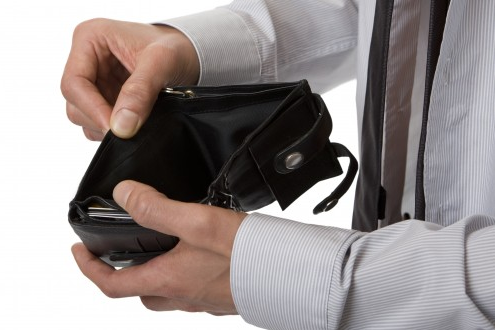 Hopefully this article on Malaysian slangs would help you in understanding us Malaysians better!
---
Related articles:
Best Korean Variety Shows – 10 Choices You Can Watch
Best Pokemon Cards In The World – Top Thirteen List
7 Side Income Gigs To Earn Extra Money In Malaysia