Once Upon a Time is a fantasy drama where characters from countless fairy tales are re-imagined into a complex story spanning the modern-day small town of Storybrooke and several interconnected magical worlds.
We find out about many fairy tale characters who used to live in a magical land, but now live in Storybrooke and don't have powers or remember their true identities.
Emma Swan is a bounty hunter who ends up in the town of Storybrooke after being tracked down by the son she gave up for adoption. She ends up staying because of her son, and because she seems to play an important role in the many strange things happening in Storybrooke.
Once Upon a Time takes a wide variety of fairy tales and weaves them together across two worlds.
Here are 11 shows like Once Upon A Time you can check out.
1. Witches of East End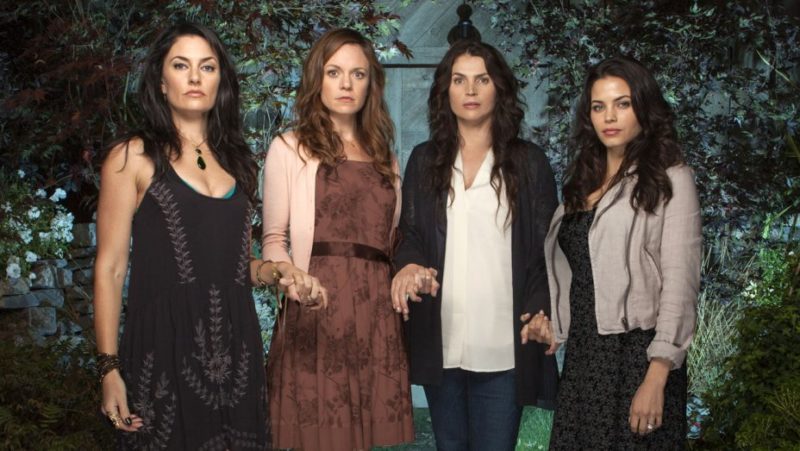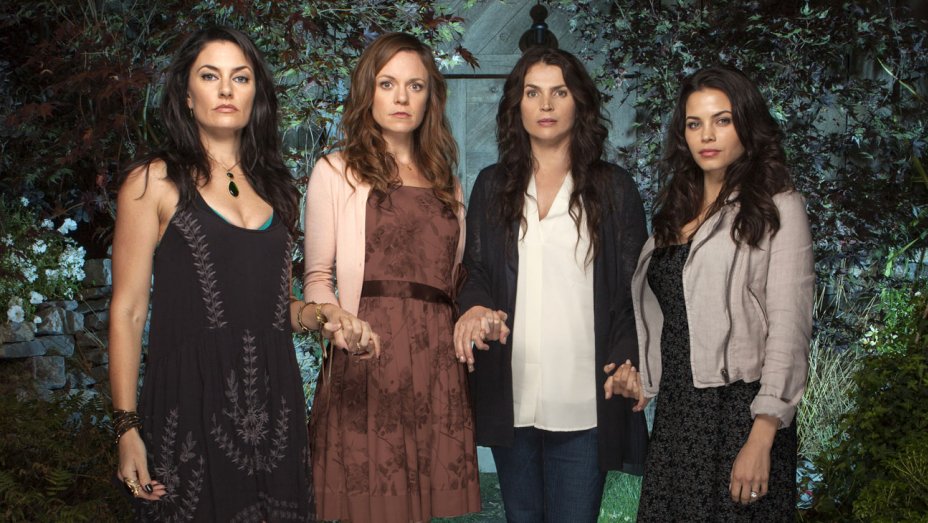 If you like the magical aspect of Once Upon a Time, you might like Witches of West End.
Based on the novel of the same name, Witches of East End is a supernatural drama about a family of witches.
The Beauchamp family is a family of witches, but the two adult daughters (Freya and Ingrid) have been kept in the dark about their powers for their entire lives.
Their mother Julia and aunt Wendy have great powers, but Julia put a spell on her daughters so that they wouldn't discover their abilities.
Despite Julia's efforts, Freya and Ingrid discover the world of magic, and the family is put in great danger.
Julia and Ingrid must figure out how to use their powers, come to terms with their new lives, and try to deal with the threats that face their family.
Witches of East End shows the importance of family while bringing magic into a modern world setting.
2. Siren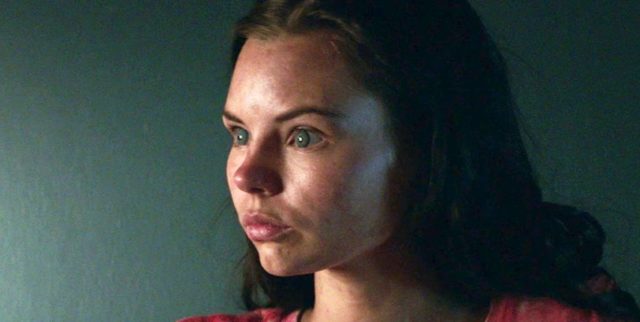 Siren is a fantasy thriller about a small town that is famous for having mermaids in its history. Despite the town's claim to fame, the residents don't believe in the stories about mermaids.
In the premiere, we see that mermaids are indeed real, and certain characters in the show are exposed to them.
Ben Pownall and Maddie Bishop are marine biologists who try to get some answers about the mysterious mermaid who shows up in their town after another mermaid ends up in the hands of the military.
Like Once Upon a Time, Siren brings mythological characters to life in a modern small-town setting.
3. Charmed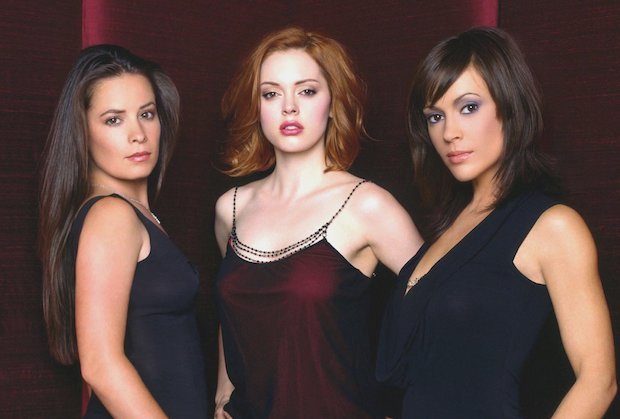 Charmed is a television series from 1998, and there is also a remake of the show that started in 2018. Both series revolve around 3 sisters as they struggle to figure out their magical powers and fight various supernatural threats.
The original series follows Prue, Piper, and Phoebe as they discover that they are the Charmed Ones. This means that they possess great magical power, and together, they make up the Power of Three, which is humanity's greatest defense against the demons and other evil entities that threaten it.
Each sister has a unique power, and united, they are the most powerful witches ever known.
The sisters live in modern-day San Francisco, where they must keep their powers a secret from the rest of the world. This is not an easy feat, considering how often they get involved with the law because of their battles.
The show spans 8 seasons, and takes viewers on an exciting magical ride.
Like Once Upon a Time, Charmed at its core is about a magical family in the modern-day world, struggling in the fight of good against evil.
4. Supernatural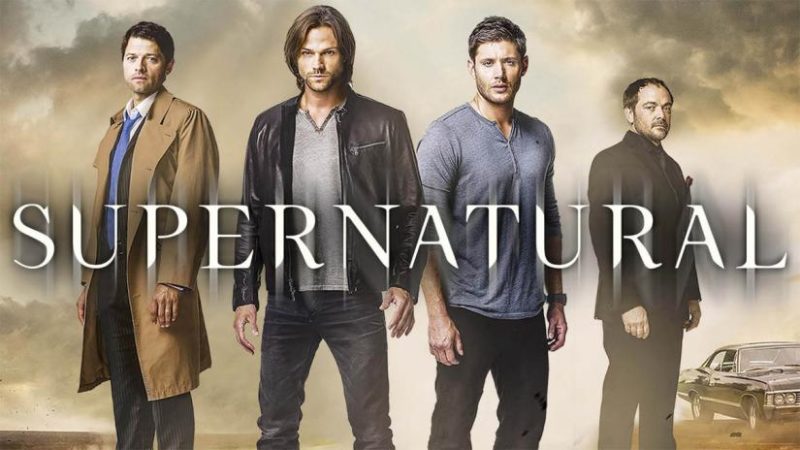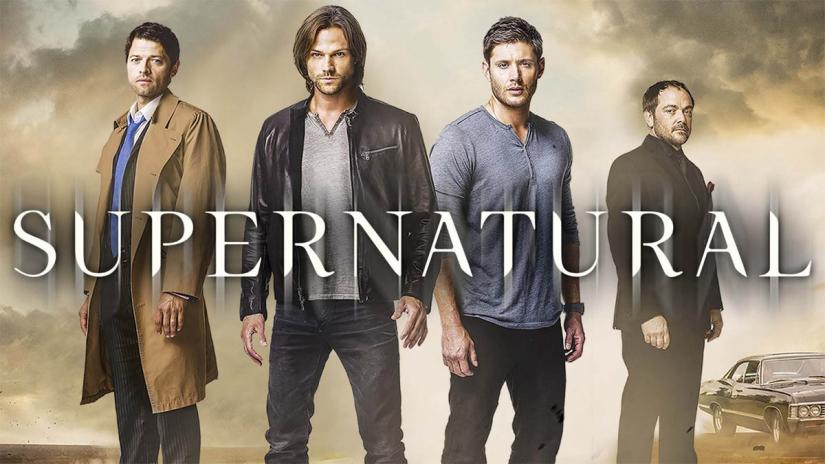 Supernatural is a dark fantasy drama that follows Sam and Dean Winchester as they hunt supernatural creatures. The show draws inspiration from countless urban legends and folklore.
The Winchester brothers travel the U.S. hunting and killing demons and many other supernatural beings, and searching for answers relating to the many story arcs that evolve throughout the show's 14 seasons.
Fans of Once Upon a Time will appreciate this dark and complex show filled with fantasy, excitement, and supernatural creatures, and will enjoy the inspiration taken from folklore.
5. Lucifer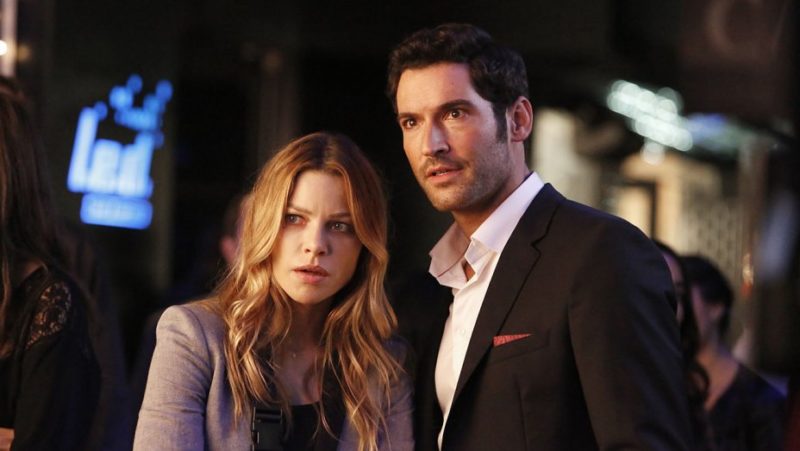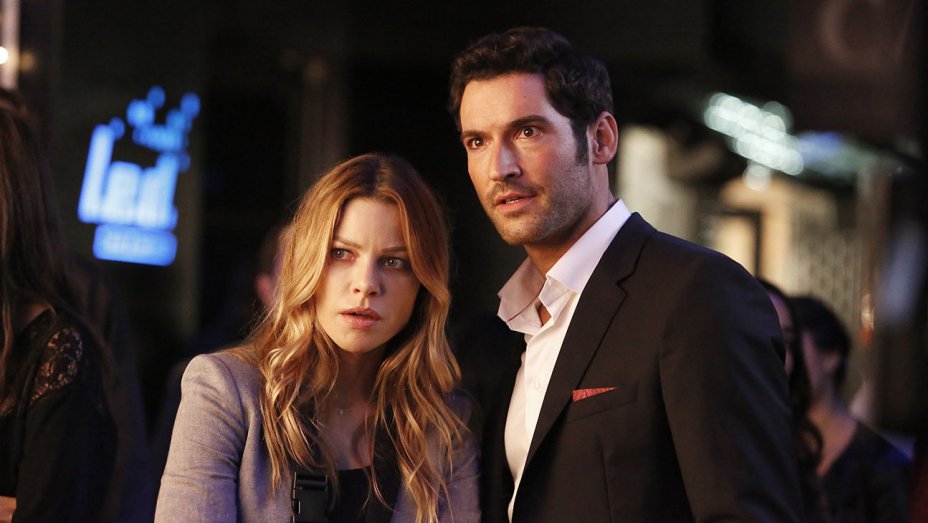 Lucifer Morningstar is based on the DC Comics character of the same name, which of course drew inspiration from the Bible.
Lucifer is the title character of the series, and is indeed the Lucifer from the Bible. He has left Hell, and is now living in L.A. He is estranged from his father, God, and is rebelling against him by refusing to rule over Hell.
Lucifer gets involved with the L.A. Police Department, and eventually becomes a consultant for them.
Viewers follow Lucifer and LAPD Detective Chloe Decker as they solve crimes, and as we learn more about Lucifer's complicated relationship with his family.
Lucifer takes very old, well-known stories and turns them into something completely new, modern, and entertaining.
6. Grimm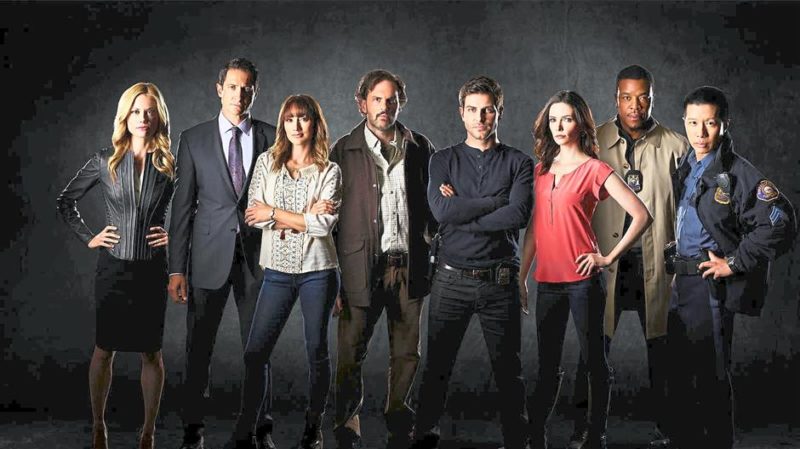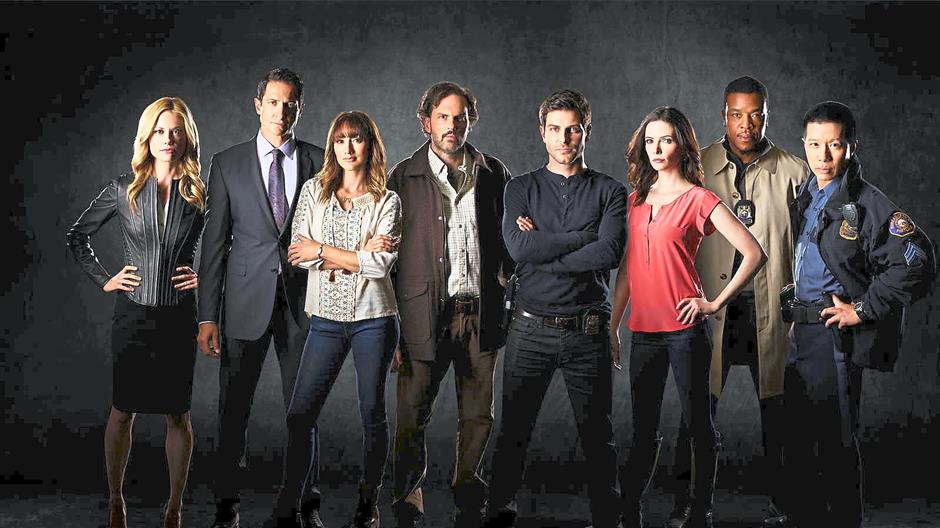 Grimm is a supernatural cop drama that uses fairy tales as the inspiration for its plot.
Nick Burkhardt is a homicide detective for the Portland Police, and he discovers that he is also a Grimm.
Grimms are guardians who maintain balance between humans and the Wesen. Wesen are creatures from mythology and legends who live in the modern world.
Like Once Upon a Time, Grimm builds a complex world using well-known fairytales, set in the modern world.
7. Sleepy Hollow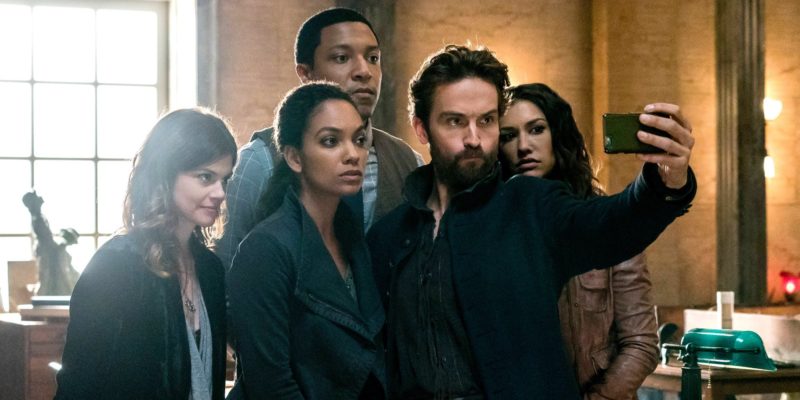 The series follows Ichabod Crane as he is inexplicably brought into the modern day town of Sleepy Hollow, New York after a near death experience in 1781.
This series is loosely based on the story written by Washington Irving. Ichabod's last memories include beheading a horseman who didn't die after what should have been a fatal injury.
Using Washington's bible, to guide him, Ichabod attempts to track down the headless Horseman, who is one of the Four Horsemen of the Apocalypse.
Ichabod must stop the Horseman from starting the End of Days and find out what brought them both to the future.
Lieutenant Abbie Mills is somehow linked to Ichabod and the Horseman, and she tries to find out more about the situation and how it involves her.
Like Once Upon a Time, Sleepy Hollow takes an old story and gives it new life, weaving magic, history, and modern society together for a mysterious story filled with adventure.
8. Haven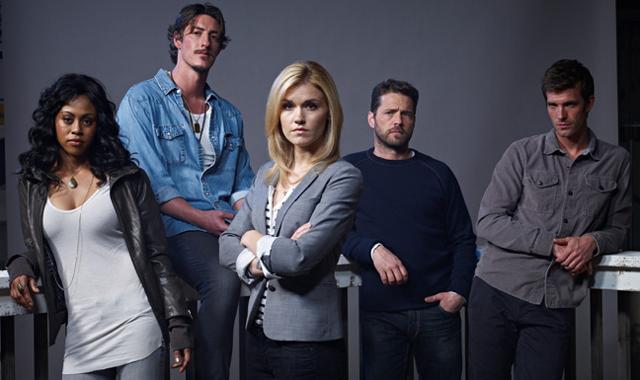 Haven is a series based in the small town of Haven, Maine, that is very prone to supernatural phenomena.
FBI Agent Audrey Parker ends up in Haven for a case, but what she sees there makes her decide to stay and investigate more. Audrey is an orphan who knows very little about her past, and it seems that she has a connection to Haven.
Other main characters in the series include Nathan Wuornos, a local detective who can't feel pain, and Duke Crocker, a restaurant owner with a bit of a wild side.
The series is loosely based on Stephen King's "The Colorado Kid", and draws inspiration from mythology. The plot thickens over its several year span, becoming more complex.
Haven is a story of a small town with lots of strange, supernatural phenomena inspired by stories and myths.
9. Lost Girl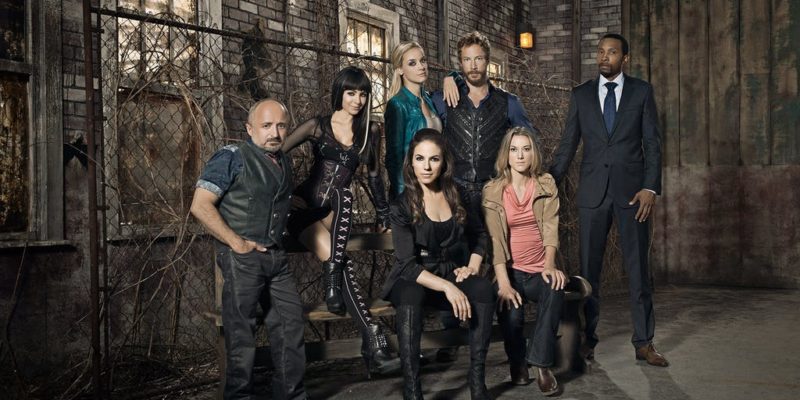 Lost Girl is a supernatural drama that revolves around Bo, a bisexual succubus. Bo struggles to understand her powers, learn more about her past, and protect others from supernatural dangers.
Bo is a Fae, which is a supernatural being living in modern society, who often appears to be human. Bo was unaware of her powers and the existence of the Fae world growing up.
After saving a girl named Kenzie from an attacker, they become friends and allies.
Bo refuses to join a side in the Fae world, which makes her a wildcard and a bit of a target to both worlds. Bo's romantic interests include Dyson, a werewolf police detective, and Lauren, a human doctor/scientist.
Like Once Upon a Time, Lost Girl is a story filled with fantasy and supernatural beings, and keeps viewers wanting to find out more about the characters and their world.
1o. Merlin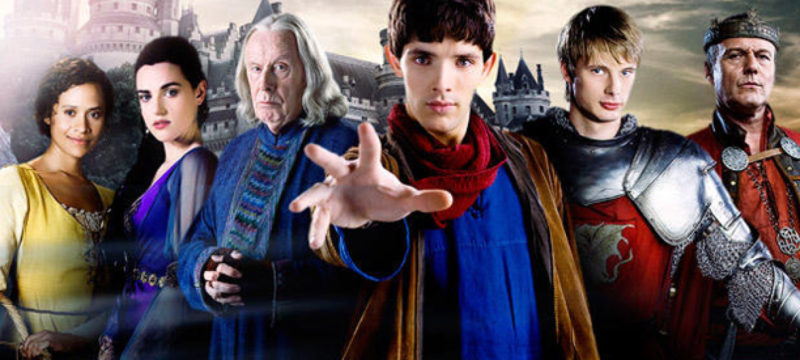 Merlin is a British fantasy drama loosely based on the legends of Merlin and King Arthur.
The story revolves around a young Merlin living in a world where magic is outlawed.
Merlin struggles to figure out how to harness his magic, keep his powers a secret, and complete a task relating to the royal family that was given to him by an unusual source.
Merlin and Arthur do not get off to a good start in this series, but their futures are woven together despite their reluctance.
Like Once Upon a Time, Merlin is a new take on classic tales filled with magic and adventure.
11. Emerald City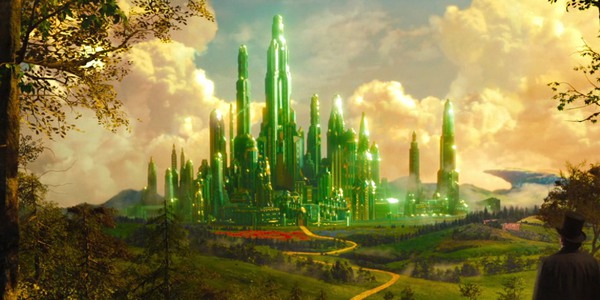 Emerald City is a fantasy drama based on the Wizard of Oz.
The series follows Dorothy as she goes from her life as a nurse in modern day Kansas to the much more magical world of Oz.
We see Dorothy struggle to survive after being is thrust into the Land of Oz, and she ends up on a quest to find the Wizard of Oz.
Emerald City's take on the Wizard of Oz is very similar to the way that Once Upon a Time puts their spin on classic fairy tales.
Emerald City has a very similar tone as Once Upon a Time, and fans of Storybrooke are guaranteed to enjoy Oz.
This article was written by a freelance writer.
---
Related articles:
15 Weirdest Japanese Game Shows That Will Blow Your Mind
Stranger Things 3: Is Hopper Still Alive?
10 Best English Dubbed Anime Series
The 10 Best Games Like Portal If You Love Puzzles
Top 10 Best League Of Legends Champions For Beginners
Most Successful YouTubers Of All Time [Updated 2019]
Top 8 Best Yu-Gi-Oh! Cards Of All Time