It is hard to come even close to the greatness of the trilogy by Peter Jackson. His monumental cinematographic achievement is based on one of the most beloved fairy tales written by a man who truly loves the world he created.
Lord of the Rings has everything: energized action, epic dialogue, fantastic slow-paced storytelling, impressive VFX, fancy costumes, and outstanding vistas.
Sadly, that saga had to come to an end. The following trilogy "The Hobbit" was not bad by any means, but it was a lackluster experience compared to the grandeur of the first one. However, fans of the series were delighted. It is understandable.
We all have that itch for a good fantasy story. Let's talk about top TV shows and movies that are like Lord of the Rings.
Note that we won't discuss obvious suggestions like Game of Thrones or various tales about King Arthur.
1. The Shannara Chronicles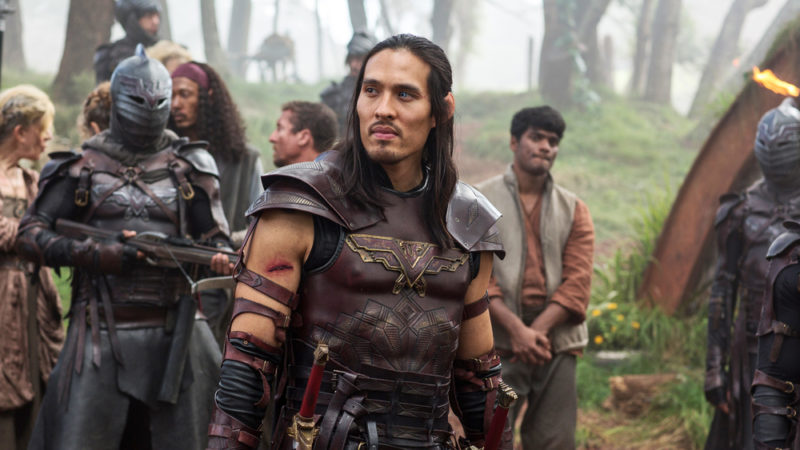 This TV show is exactly what you need if you want a complicated story involving powerful magic, fantastical creatures, and DnD characters. You will follow a druid on a quest to save the world from an ancient evil.
A princess with a curse? Check. A mysterious weapon with mystical enchantments? Check. A fem fatale with assassin skills? Check! To top it all off, the show has excellent special effects and a robust story.
The Shannara Chronicles is based on a book series by Terry Brooks. The show has been compared to the likes of Lord of the Rings and Games of Thrones with some people calling it a rip-off.
However, it has several unique quirks, and some characters will be interesting to minorities. The cast is very diverse which can be considered a positive thing in your book.
In general, you should be checking out this show for its strong visuals and inventive storytelling. It is an excellent fairytale with decent acting that should scratch your itch for the fantasy genre.
2. Warcraft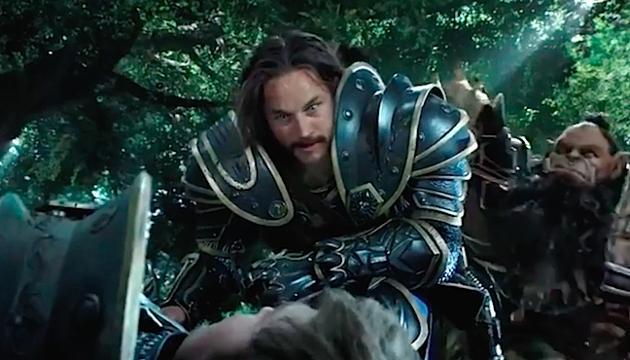 This movie had a weird situation around it. On the one hand, many people loved it for special effects and visuals so reminiscent of a video game universe we all love. On the other hand, critics rightfully pandered the movie for its convoluted plot and too many details that an average moviegoer did not understand.
However, it is still a very solid piece of cinema with outstanding CGI. Orcs actually look awesome. The lore of Warcraft is a monstrosity that cannot be adapted into a single movie.
Initially, the studio had a plan for multiple movies that would slowly unravel that whole storyline of Durotan and maybe even Lich King. After a very weak box performance of Warcraft, these plans were put away at least for some time.
The story definitely needed less exposition and more emotion. Nevertheless, magic looks fantastic, and some characters may charm you.
3. Earthsea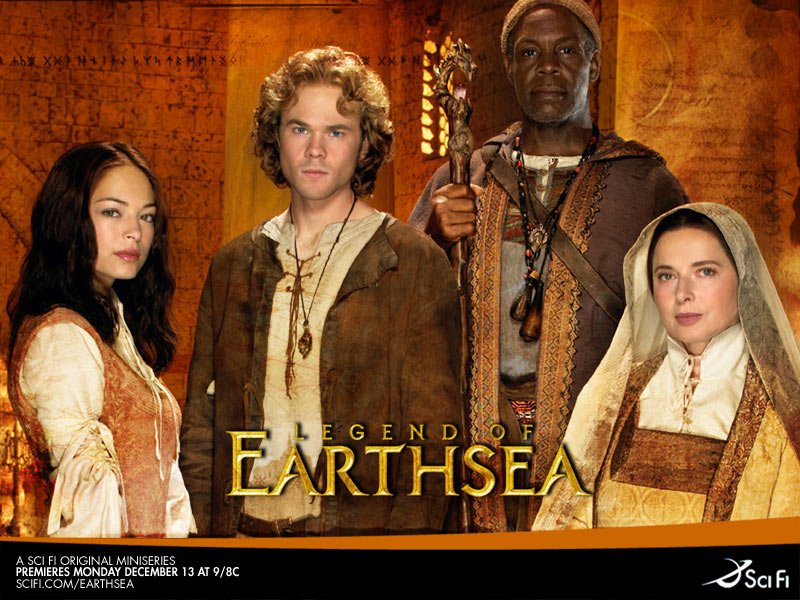 Some stories are best told in a movie format. Other require a little bit more breathing room and start making sense on a smaller screen in long TV show format. However, some stories are just simple enough and have an optimal scope for a mini-series. Earthsea is exactly that.
It is a story about young aspiring magician Ged who becomes a powerful wizard and has to protect his world while fighting his inner demons.
The plot is relatively simple, but the dialogue could use some polishing. Character development is also a weakness.
The story is based on a book by Ursula Le Guin, but it failed to deliver the same emotional impact as the written word. All in all, a failed yet still entertaining mini-series that might entertain you.
4. Legend of the Seeker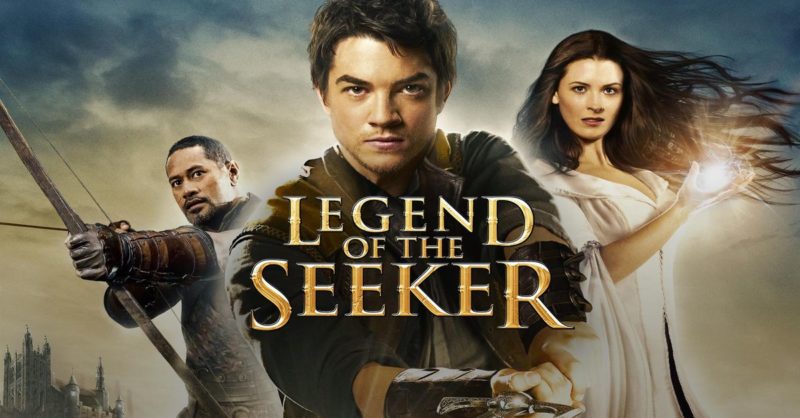 Terry Goodkind wrote The Sword of Truth book series years ago. It managed to sell 25 million copies and created an army of fans who wanted to know more about the world filled with magic and fantastical creatures.
The mini-series Legend of the Seeker was warmly welcomed by people who wanted to revisit vistas of New Zealand and enjoy expensive production design. At the same time, critics who bashed the show noted that it lacked the energy and fun of other similar TV series.
Legend of the Seeker is a series made by Sam Raimi and contains 44 episodes. It has some recognizable traits of a story told by Sam Raimi. The show takes itself seriously but has hilarious moments. Actors were allowed to do some interesting bits of ad-libbing.
The plot is not overly convoluted and relies on the emotional impact of some story elements. It is an all-around good series that had potential. Sadly, it was canceled after two seasons.
5. Once Upon a Time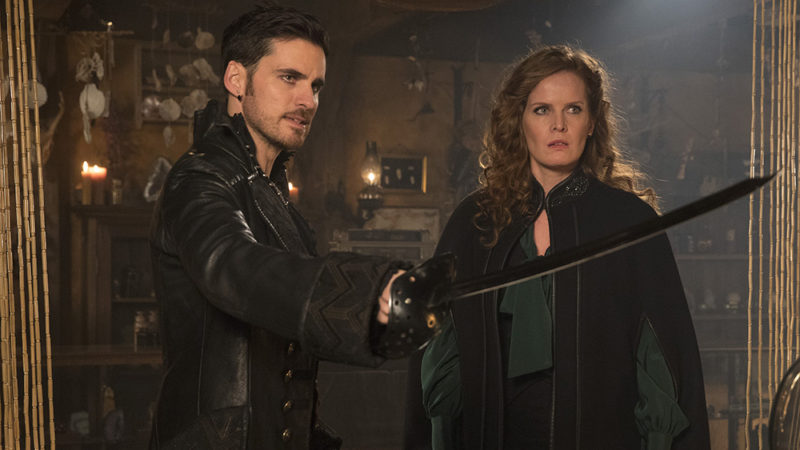 This TV show is a weird mixture of fantasy elements and modern set pieces. The premise is very intriguing: an evil witch uses a powerful curse to banish all fairytale heroes from their fantasy world to a small town Storybrooke.
New inhabitants of the town lost all their memories about their magical powers and their previous lives. Now, they live in a weird town in Maine. However, they may need to start worrying about the curse and its side effects.
The show was running from 2011 to 2018. It was successful and even gave birth to a spinoff about Alice in Wonderland. The latter did not receive the same amount of interest as Once Upon a Time. This show is by no means something similar to Lord of the Rings or The Hobbit.
It is a typical TV show by ABC with passable visual special effects and a solid overarching story. You should not expect to watch a masterpiece, but the show is most certainly better than, for example, Siren.
6. Xena: Warrior Princess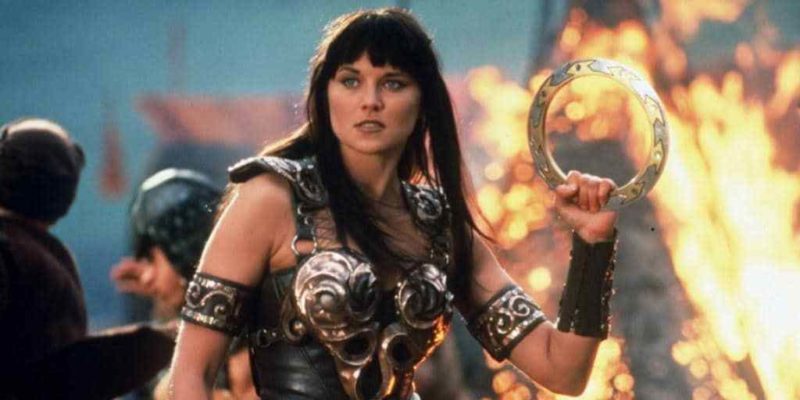 Many millennials call this TV show a nostalgic trip to their childhoods. The story of a strong female warrior who fought endless hordes of enemies and epic monsters is still a great piece of entertainment! The show has a cult following and was praised for storytelling and character development. It is an all-around great TV show with a lot of meme-worthy moments and emotional story beats.
It was produced from 1995 through 2001 meaning that the production value is quite low compared to modern standards. The fight choreography is laughable, visual special effects are outdated, and cinematography looks cheap. If there are so many downsides, why did it receive so much praise from critics and fans?
The show has the heart. The titular character is a fantastic female protagonist. She is strong, brave, and shows empathy despite being stronger than an army of demons. She finds a lot of friends and saves people. She does what a true heroine should do.
The show structure is similar to that of Hercules. However, Xena certainly has many unique traits that no other TV show can brag about.
7. The Outpost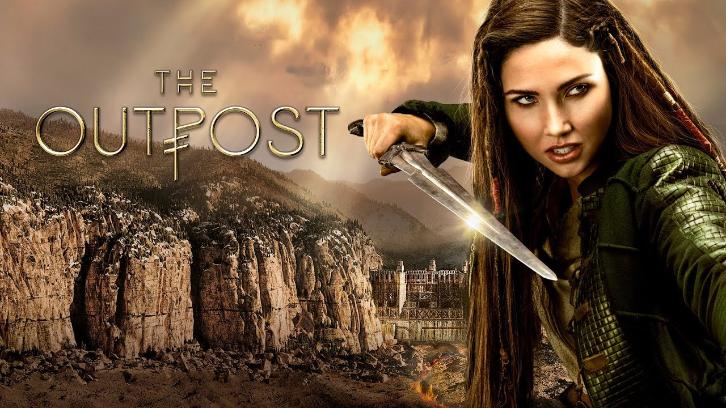 All shows we discussed previously concluded years ago. If you are not into TV shows that are gathering virtual dust on servers far away, you should take a closer look at The Outpost. This TV series premiered in 2018 and managed to create just enough noise to attract attention from fans all across the globe.
The main heroine is the last of Blackbloods, a small nation that was cruelly eradicated by mercenaries. The main protagonist is driven by vengeance and learned many useful skills that help her track down her foes.
However, during her journey, she discovers powers within her that she never knew she had. Now, she must not only avenge her people but also protect the whole world from an army led by a crazy dictator.
The show does not have the polish and competence of Game of Thrones. It also lacks in terms of scope. The story also needs some refinement. Nevertheless, it was renewed for another season, and fans are eager to see the continuation of Talon's story.
8. True Blood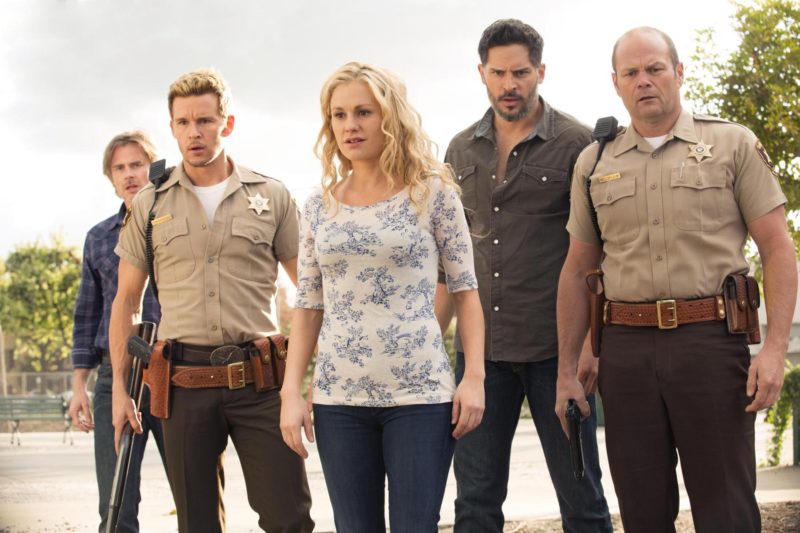 Yes, vampires are not in the same alley as stories about hobbits. But! We urge you to forget about genre boundaries and give this show a chance. This TV show is certainly not for children as it features gore and sex scenes.
It will impress you with a robust story and compelling characters that develop into complex personalities over the course of 7 seasons. The show was critically acclaimed and won countless accolades for its first 5 seasons.
True Blood has an intriguing premise: someone invented so-called "tru-blood" which can be used as a substitute for human blood when it comes to vampire nutrition. It allowed vampires to leave their coffins and reveal themselves to the world. However, people are not happy to learn that there are immortal beings who live alongside them. Anti-vampire coalitions start to form all over the globe.
True Blood featured a great cast and was created by a team of competent people behind the camera. It is a show that has many fantasy elements including magic, dark rituals, mystical creatures, and more. The saga about vampires may not be even close to epics like Lord of the Rings, but it certainly has many redeeming qualities and can entertain any fan of the fantasy genre.
Best Shows Like Lord Of The Rings?
We have listed eight shows that are alternatives to the highly popular trilogy LOTR.
Hopefully you'll like some of the movies or TV shows suggested here.
This article was written by a freelancer.
---
Related articles:
13 Shows Like Black Mirror You Can Watch Today
Best Korean Dramas On Netflix – 7 Choices To Check Out
Top 8 Shows like Brooklyn Nine-Nine
Top 10 Shows and Movies Like Bird Box
Best Shows Like Arrow You Can Watch On Netflix
Top 11 Best Netflix Superhero Shows To Watch Today