Nothing quite compares to Black Mirror. With its 4 seasons and its choose your own adventure type film Bandersnatch, it takes viewers to strange, dark places that make them question humanity.
Black Mirror episodes are standalone, but the worlds are often subtly connected. They are usually set somewhere in the near future, and are always quite strange. Most episodes are quite dark in tone, but there is also some humor.
When you're done watching Black Mirror and have explored all possible options in Bandersnatch, here are some shows that might help you with your need for strange, twisted stories while you wait for another season to be released.
13. Inside No. 9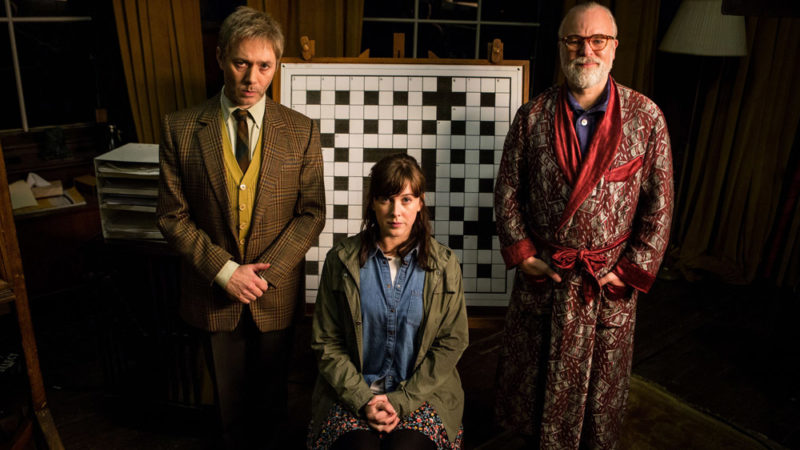 If you're into dark and twisted shows, but would like something lighter in tone than Black Mirror, Inside No. 9 might be for you.
Inside No. 9 is a dark comedy anthology. It will leave you wondering what the point of each episode is until you reach the end, when things come together and make some sense, in a twisted way.
12. 3%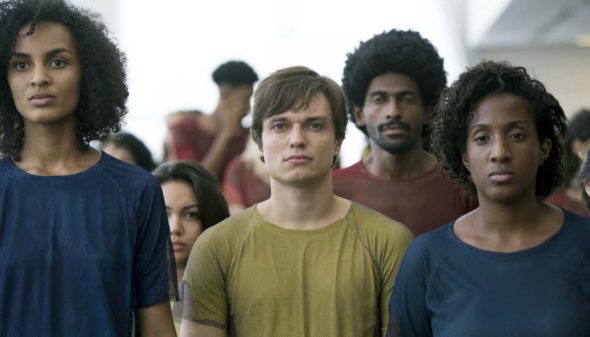 The 3% is set in Sao Paolo. It is about a poverty-stricken future where people from the Inland compete for a chance to become one of the elite 3% who live in a type of utopia called Offshore.
This show is in Portuguese, but can be watched with English subtitles or dubbing. The candidates go through a series of tests to find out if they have what it takes to become part of the 3%. We see that some will do anything it takes to advance through the selection process.
We discover that there is a rebellion of sorts rising, and that someone has been sent in to infiltrate the Offshore. 3% shows a dystopian future that questions elements of humanity.
11. The OA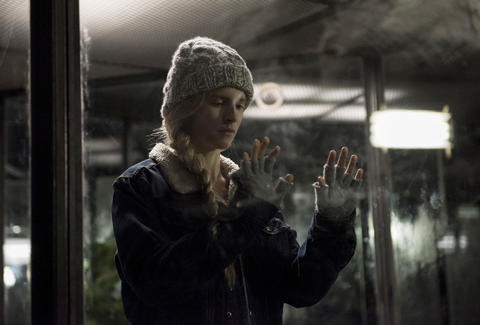 A woman who disappeared 7 years ago reappears with new abilities and lots of unanswered questions. She comes back with memories of her old life, but is very focused on something else that viewers don't get a lot of explanation about. She refers to herself as the OA instead of her name previous to going missing, Prairie.
Before going missing, she was blind, but she comes back with her vision intact. She gets involved with a local teenager, agreeing to help him out of some problems if he would help her with some things. This leads to her recruiting people for a strange and secretive mission that she needs help with. Over time, we get to find out more about who she is and what her life has been like.
One thing that this show has in common with Black Mirror is that there are many questions that go unanswered in each episode. If you like being kept guessing, you will need to keep watching the OA to find out more about her and about the time she was missing.
Similar to Black Mirror, The OA is a somewhat dark, confusing show with elements of science fiction.
10. Russian Doll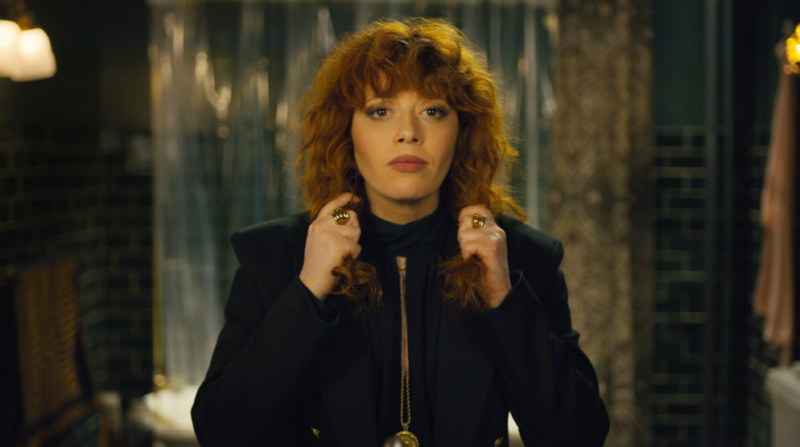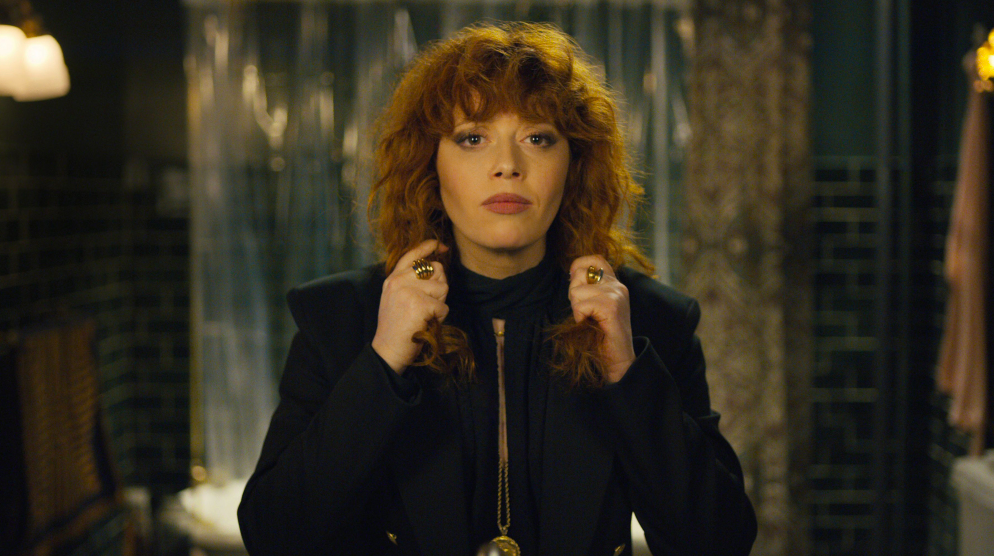 Russian Doll is a strange, somewhat confusing dark comedy where a woman named Nadia dies and then relives the day of her death (her birthday) on a loop.
She tries to find out what could be causing her to relive this day repeatedly, and encounters many dilemmas along the way.
Russian Doll is sillier than Black Mirror, but has a similar element of strangeness and darkness, and is far from predictable.
9. Travelers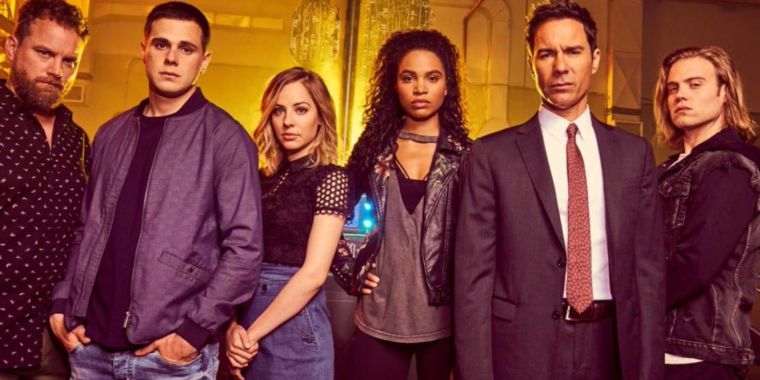 The travelers take over host bodies at the moment they were intended to die. We learn over time that these travelers are from a post-apocalyptic future, and travel back in time to prevent the collapse of society.
Travelers will use social media and other information to try to take over the lives of their hosts without anyone noticing that anything has changed.
The show begins with 5 people coming to the time of their death and being taken over. We learn a little about each individual's life, and see the travelers try to adapt to it while also searching for each other
Like Black Mirror, the show is strange, a bit dystopian, and viewers are left trying to put together the pieces of information they are fed throughout the episodes.
8. Glitch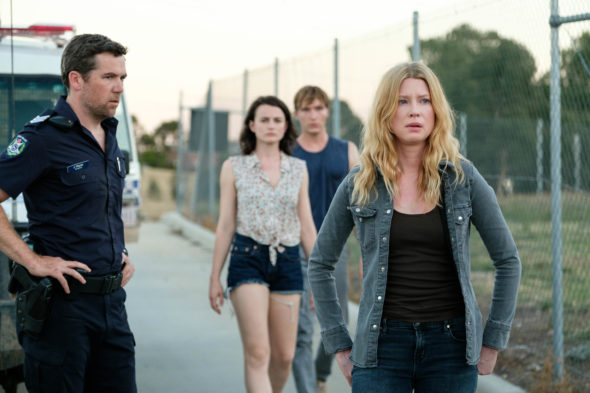 Glitch takes place in the fictional town of Yoorana, Victoria (Australia), where 7 people suddenly arise from the dead. They are found after crawling out of their graves, and no one knows why or how this happened.
James Hayes is a policeman who finds them, and who has a connection to one of the people who rises from the dead. He tries to keep this a secret while searching for answers about what could have caused this to happen.
It is a strange, dark story that keeps the viewer wondering what is going on.
7. The Leftovers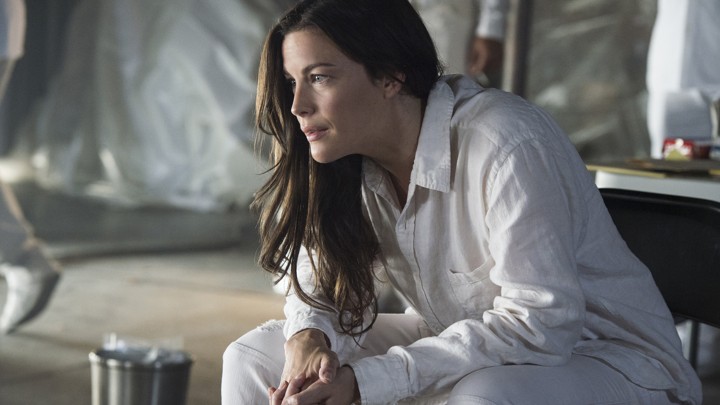 The Leftovers is the story of a world where 2% of the population (approximately 140 million people) disappeared one day.
We then skip ahead to 3 years later, and we see that people are still struggling to deal with the loss and the uncertainty of the "Sudden Departure".
The story shows the police chief, Kevin Garvey, and several others who were deeply affected by the events of that day. We see that several groups have formed since the Sudden Departure.
One group is called the Guilty Remnant. This group is comprised of people who take an oath of silence and wear all white. Their purpose is not immediately clear.
Another group is a cult let by Holy Wayne, who claims that he can take away people's loneliness and burden.
Similar to Black Mirror, The Leftovers shows a dystopian future that is puzzling for viewers.
6. Residue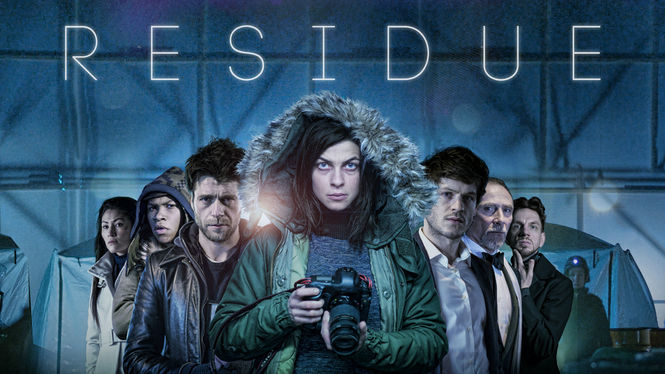 Residue is a British miniseries that premiered on Netflix. It has several well-known actors in its cast. The show revolves around a city in the future where an explosion kills hundreds and causes the surrounding area to be quarantined.
The public has no idea what caused the explosion or what the aftereffects might be. It seems that the government knows more than they are saying.
In the first episode, viewers see a strange black substance leaking out of walls near the quarantine area, taking over people, and causing them to do horrific things.
This show is dark and slightly dystopian, similar to Black Mirror, and keeps viewers guessing.
5. Altered Carbon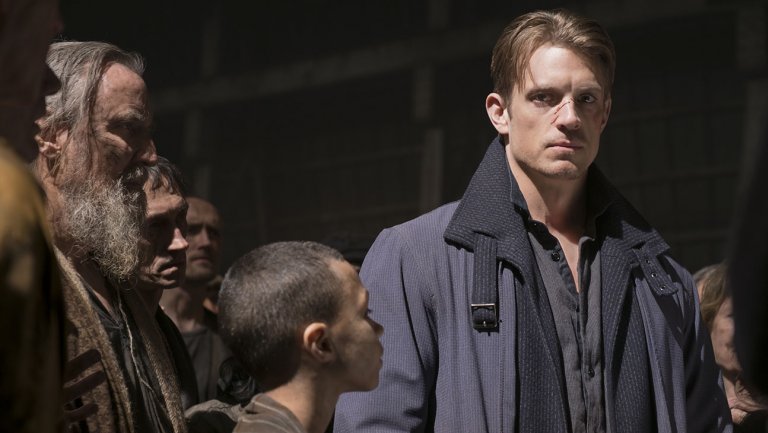 Altered Carbon is a science fiction show about a dystopian world over 300 years in the future, where people's memories and consciousness can be saved in something called a stack, and then transferred to something called a sleeve. A sleeve is a human body or a synthetic body. People can transfer their consciousness many times, enabling them to live forever, in theory.
The process of transferring your consciousness to a new sleeve is very expensive, so only the rich can live incredibly long lives. Altered Carbon follows Takeshi Kovacs, a man who was hired for his unique skill set, after being placed in a new sleeve for the job. He is hired to solve a murder.
We also meet Kristen Ortega, a very tough police lieutenant who has some secrets she is trying to keep hidden.
4. Mr. Robot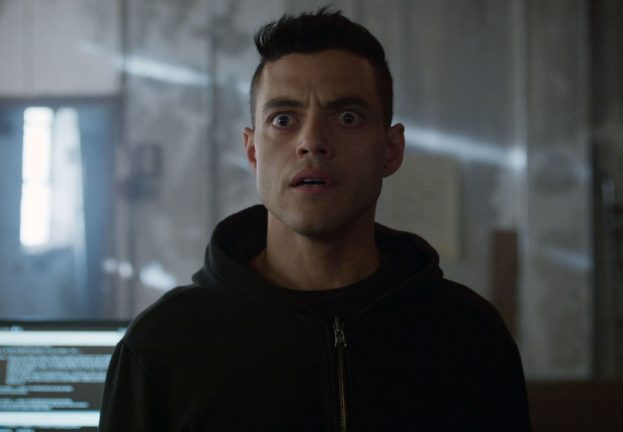 Mr. Robot follows Elliot Alderson, a cybersecurity engineer who is a hacker in his free time. He suffers from depression and social anxiety, and self-medicates to deal with his demons.
He often wonders if what he is experiencing is real or not, due to paranoia and delusions.
His work and his hacking skills get him noticed by a group of hacktivists who are planning to take down a large corporation in order to make a huge impact on global capitalism. The group is led by someone who calls himself Mr. Robot.
Like Black Mirror, Mr. Robot is a show that keeps viewers guessing, and shows a disdain for the path of today's society, highlighting some of the injustices in the world.
3. Humans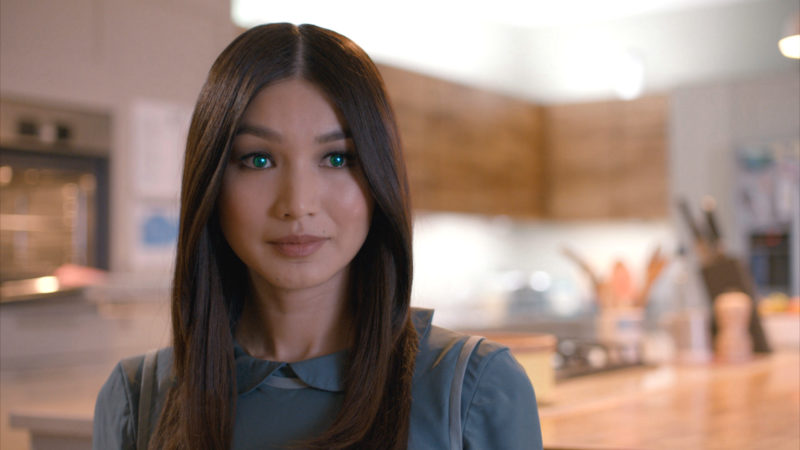 Humans is a sci-fi show based on the premise of artificial intelligence and the possibility of them becoming more than just robots. In Humans, synthetics (called "synths") are commonly purchased and used by people across the world.
They look incredibly lifelike, with their intense green eyes being the only obvious thing signaling that they are not human. We learn that some synths have become more than just what they were originally programmed to be.
Some of the special synths have banded together to try to escape their lives of servitude, and some humans are on their side. Humans tackles the issue of how technology could develop and further impact society.
2. Philip K. Dick's Electric Dreams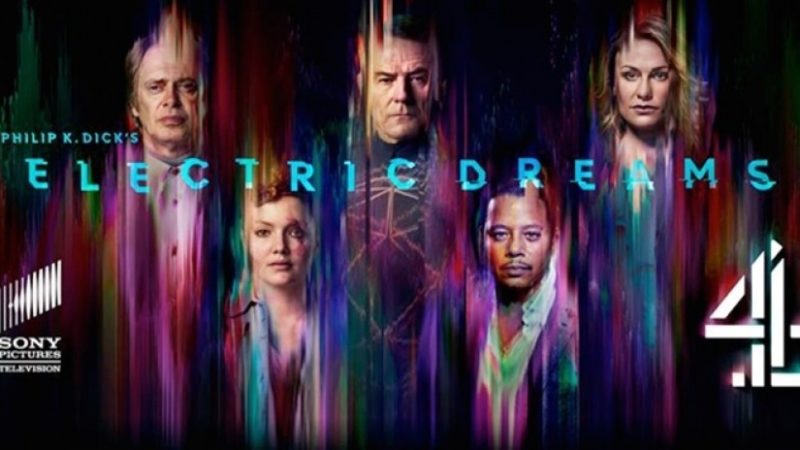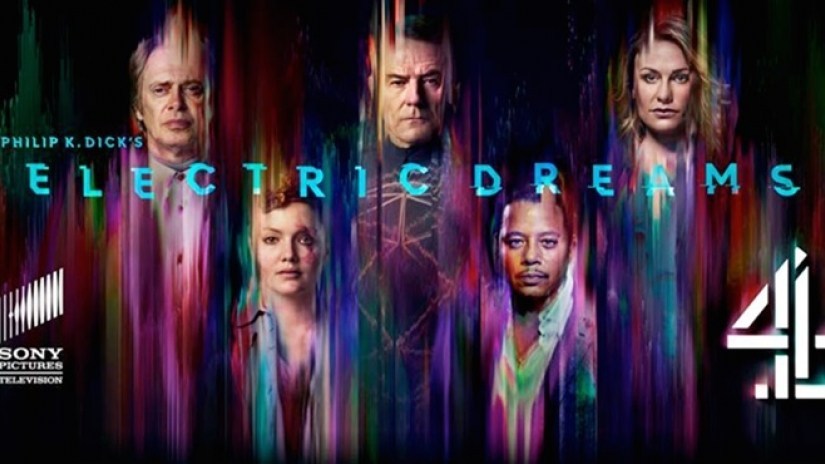 Electric Dreams is an anthology series based on the works of Philip K. Dick. It is a futuristic, sci-fi show that makes you think, and each episode is self-contained.
The show contains futuristic societies with telepaths, space travel, time travel, artificial intelligence, and much more. Each show is complete as a stand-alone episode, but that doesn't mean that each story will wrap up perfectly with all of your questions answered.
1. Westworld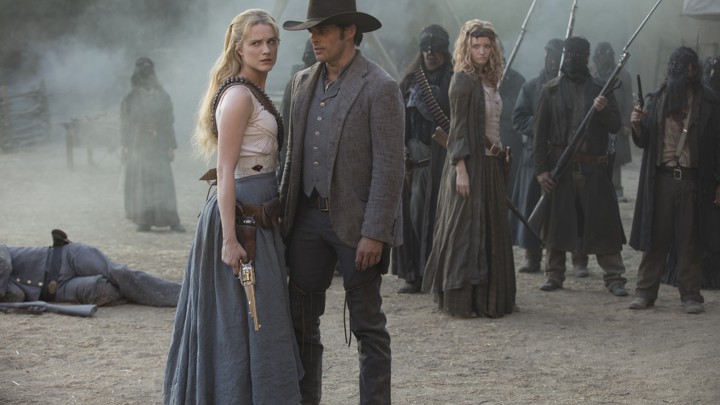 Westworld is a western sci fi show about a futuristic theme park where humans can go and interact with android "hosts" and act our their fantasies.
The guests pay large sums of money to be able to go and do what they want with highly realistic robots. For many, this means raping and murdering them. In Westworld, hosts can't hurt humans, but humans can hurt hosts. They look and feel like humans, and even bleed.
Some of the robots in Westworld start to have glitch, and researchers have to try to find out what is causing the problems. Viewers get to see that a robot in the park is starting to question their existence.
The show is dark, twisted, and makes you question human morality and where society is headed.
Best shows like Black Mirror?
Hopefully this list will keep you occupied until Black Mirror returns. In the meantime, enjoy having your brain messed with by these shows, and try not to spend too much time mulling over how some of these things might happen in our future.
This article was written by a freelancer.
---
Related articles:
Top 10 Shows like Star Trek: Discovery You Can Watch Today
Best Korean Dramas On Netflix – 7 Choices To Check Out
The Best Zombie Films Or Shows On Netflix Today
Top Shows Like Lord of the Rings To Watch Today
Top 11 Best Netflix Superhero Shows To Watch Today